Archive
October 13, 2013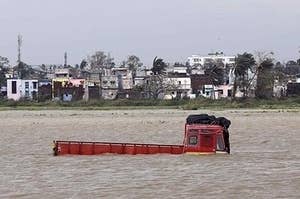 India's strongest storm in more than a decade left a trail of destruction along the country's east coast over the weekend. In advance of the cyclone, close to a million people were evacuated, saving many lives.
The former representative toured the show, promoted a new agreement to monitor gun show sales, and held a press conference to speak out against gun violence.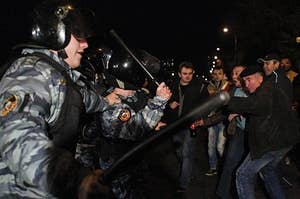 The riot broke out at a protest after a local resident was allegedly murdered by a foreigner. Tensions between ethnic Russians and Muslim migrants have risen sharply in recent years.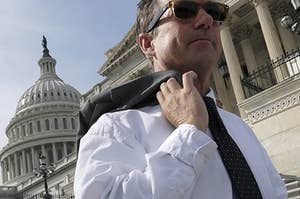 In a radio interview airing Sunday night, Sen. Rand Paul suggested adding changes to Social Security and Medicare into the debt ceiling debate. "Rising the age on social security gradually a couple months a year for younger people is a way to fix the imbalance," he said.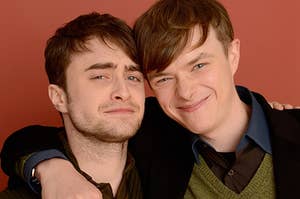 The stars of Kill Your Darlings talk about their monthlong staycation at Radcliffe's home, epic games of Cards Against Humanity, and their "grounded perspective that we have on our weird lives." Warning: This is pretty effing cute.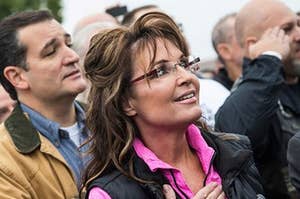 The right still thinks it's winning.
You just can't bring yourself to delete them, can you?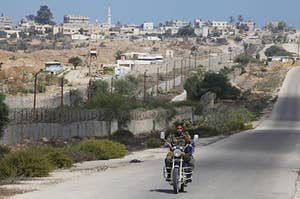 Story developing: James Henry Lunn, a 66-year-old U.S. citizen, was found dead in his Egyptian prison cell Sunday morning. But nobody seems to know what he was doing there.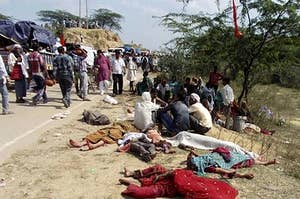 Warning: Graphic images. Panic broke out as masses of worshippers crossed a bridge near a temple in central India, according to reports. Thousands gathered in the area for a Hindu festival.
Apparently, all it took for Iran and Israel to finally have a direct line of communication was a little bit of erotic Persian literature.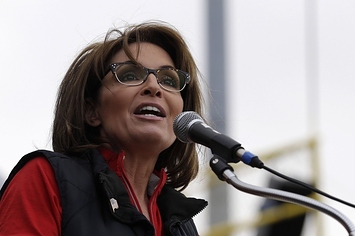 In the final days of the New Jersey special election, Lonegan zeroes in on the base at the New Egypt Speedway. "Just know that the eyes of America are on you right now," says Palin.
When J.C. Penney executives decided against giving away free Disney snow globes last year, they probably didn't realize what they were getting themselves into.