Archive
July 5, 2010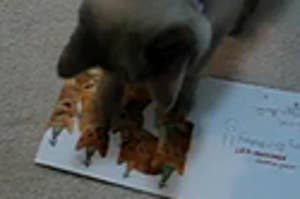 Cat's worst birthday nightmare! I have found out a little more information about the mystery rainbow man. He has an awesome chin hair necklace and his name is Bear!! Apparently, rainbows weren't the only thing making him cry tears of joy. Here's the rest of his very emotional camping "trip".
This cat sounds like it needs an oil change, and maybe the tires rotated.