Archive
August 19, 2010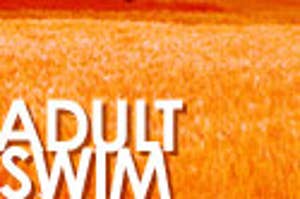 Peter gets extremely annoyed when a wheelchair-bound neighbor one-ups him with his winning attitude and slick maneuvers at a company baseball game.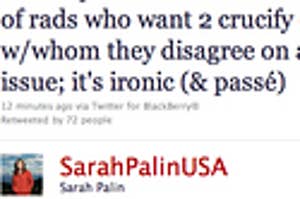 Refudiate this, bitches. Also, what do you think a cackle of rads looks like? Whatever it is, it is clearly too beautiful for this world. (Via.)
They're useless in the best sense of the word, doing things you would never need done, in a way you'd never imagine to do them, for no other reason than to perplex and amuse you. You're useless...and we love you for it.
Who else is kind of bored today? Let's have a contest to see who can get the most viral views.
Bessemer, Alabama, mayoral candidate Dorothy Davidson had a campaign poster printed up with this image to indicate that she had been endorsed by Crimson Tide Head Coach Nick Saban. Some people are claiming that it's a fake, and that Photoshop shenanigans are at play here! Including Nick Saban. And his wife.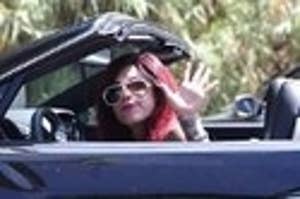 Then eats her words. Today there are some Hollywood reps in panicked disaccord, as Jesse James' handlers try to snuff out the rumors that he and Kat Von D are getting it on. Tuesday afternoon Kat took to Twitter to announce to her 250,000 followers t...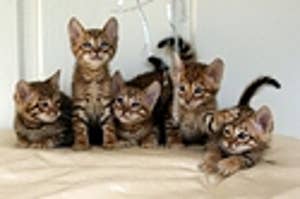 After countless hours of watching cat videos on YouTube, I believe I have found the contenders for the 2010 Meowing Championship. These felines are confident vocalists and are relying on your vote to be crowned king or queen. Let the voting begin!
"Hey kids, come to church! We do cool things like skateboarding, now!"
As a child of the nineties, I saw many fads come and go: Tamagotchis, slap bracelets, and, of course, the inexplicable Pog, whose purpose -- to this very day -- I could not explain to you if I tried (in fact, it would soun...