Archive
August 12, 2012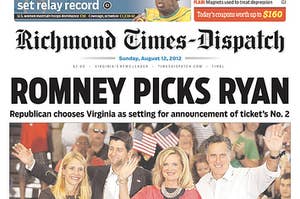 Above the fold everywhere. An emphasis on boldness and ideology; doubts in Florida, excitement in the Upper Midwest.
A high risk pick, driven by the candidate. "Everybody was against" Ryan, says a top Republican.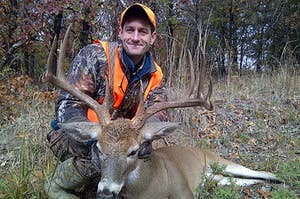 The new running mate for presumptive Republican presidential nominee Mitt Romney is an avid hunter as seen in these trophy pictures archived on his House of Representatives website over the years. Turkey, deer beware.