Archive
December 28, 2010
Amy Winehouse's ToDo List (Age 17): Her dreams were almost as big as her future dental bills...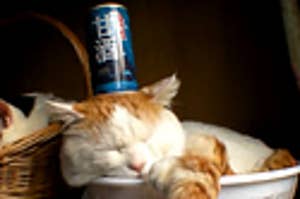 Sleeping Japanese cat is practically catatonic in its sleep.
Don't plan on writing your next science research paper on any of these films. Here are some movies where scientific accuracy took a back seat to plotlines.