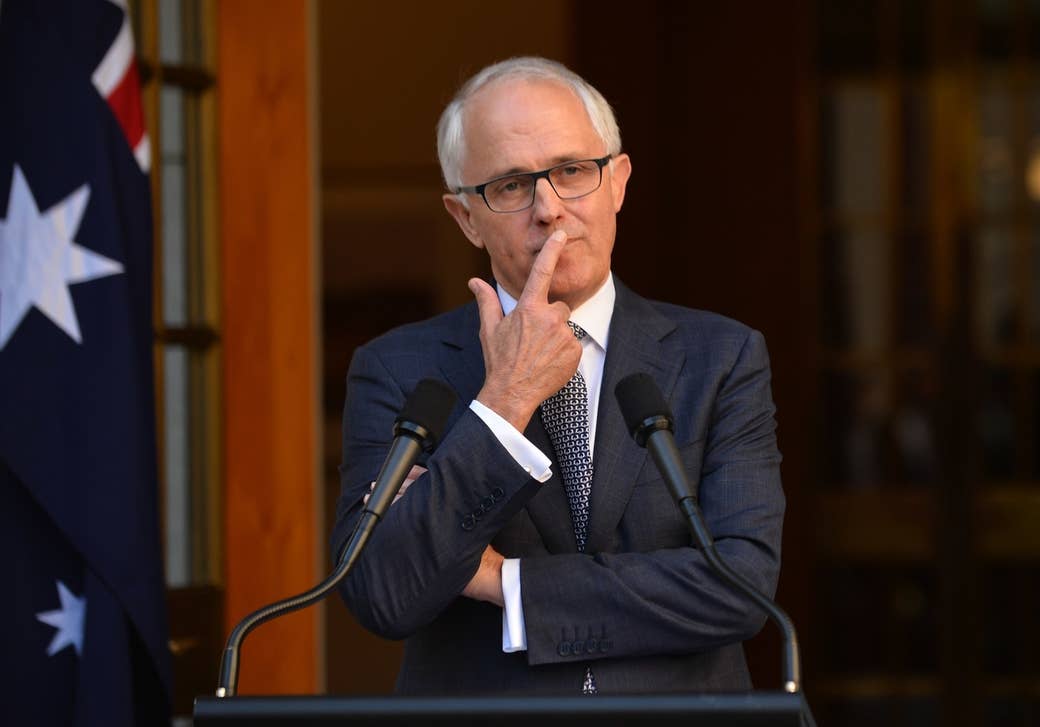 Here is a quick snapshot of Malcolm Turnbull's year:
His personal approval rating crashed a jaw-dropping 45 points. He started losing Newspolls – six in a row since September. He announced the biggest reform to the tax system "in generations" on the side of a rugby league field. He dumped the idea two days later. His #IdeasBoom, the centrepiece of his personal agenda, announced at the end of last year, has largely disappeared and become a national laughing stock. He was rolled in cabinet on negative gearing. He toyed with and then didn't reform the GST. He moved the Budget forward a week. He called a historic double dissolution election to get rid of a "feral" cross bench. He won a one-seat majority. His closest moderate allies were turfed. He was left with a worse cross bench. He got Pauline Hanson, who brought with her three extra senators. He was forced to introduce a marriage equality plebiscite that he personally opposes. It then failed to pass parliament, leaving Australia as one of the only English-speaking Western democracies without equal marriage rights. His Coalition partners threatened to dissolve the government if he tried to hold a free vote on same-sex marriage. He gutted the Safe Schools program. His new government was the first in 50 years to lose a vote in the House of Representatives. His scandal-prone attorney general busted up with the government's solicitor over a $300 million legal case and is expected to be off to London any day now. His defence minister doesn't know if she's the most senior defence voice in the cabinet. His assistant treasurer accidentally voted against the government. His Indigenous affairs minister's interest was not "piqued" by the abuse of teen boys at a Northern Territory detention centre. He's been forced to call a review of the Racial Discrimination Act to quieten angry conservatives. His environment minister called for a review into emissions trading that lasted 33 hours before it was dropped. His party's right wing openly lobbied for Tony Abbott to return to cabinet and the former PM warned he would keep speaking his mind in the media. He oversaw the economy's steepest decline since the global financial crisis. And finally, his signature legislation, the ABCC, scraped through the Senate with an amendment that left unions free from key parts of the new laws for two years.

On any measure, it looks like a rough year for Turnbull.
But when BuzzFeed News spoke to one of the Australia's most respected economists, Saul Eslake, he said it was "unfair" to argue Turnbull has achieved nothing of substance this year. Asked for Turnbull's biggest achievements, Eslake pointed to the cutting back of generous superannuation concessions and the passage of unpopular "zombie tax cuts" trapped in the Senate.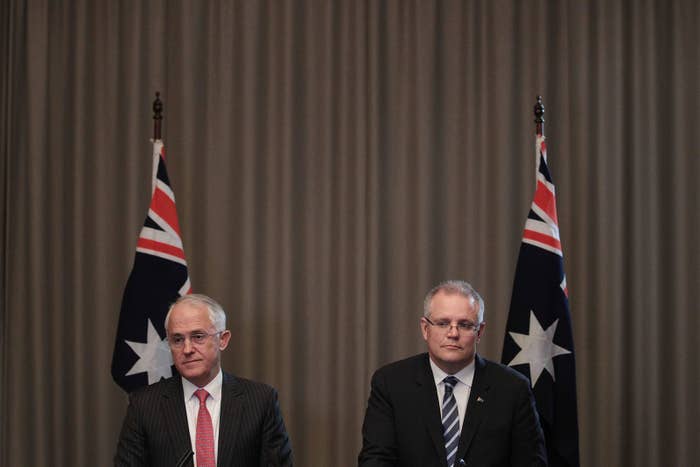 But like many Australians, Eslake had sky-high hopes for a new era under Turnbull and has been "left disappointed".
"It's undeniable that Malcolm Turnbull has struggled to deliver on the single most important reason he gave last year for changing prime minister: He hasn't really been able to provide the economic narrative that the country needs," Eslake said.
"It would be unfair to judge Malcolm Turnbull for the period prior to the election. My criticism would instead be that he didn't really seek an adventurous mandate for a second term. You could say he has a mandate to cut the company tax rate. I am sceptical whether that is actually good policy."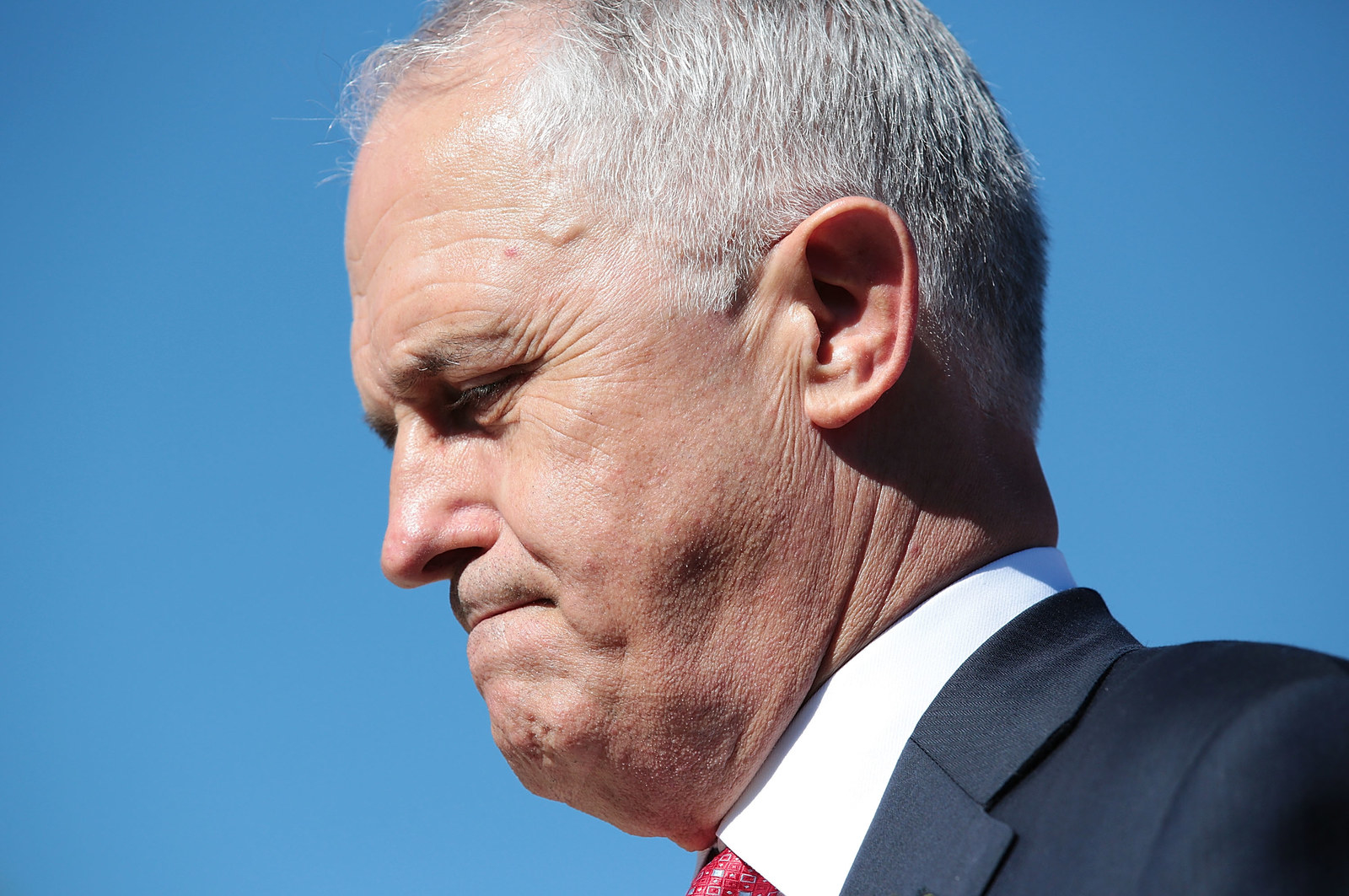 Eslake said one of the prime minister's biggest problems has been the resurgent right within his party, clearly emboldened by Turnbull's slumping popularity, and international political events like Brexit and Donald Trump's victory.
"Malcolm Turnbull has very little authority within his own government, which was eroded by the election outcome," he said.
"It's been further eroded by the victory of Donald Trump, because now you see the media taking a lot of interest in what George Christensen or Cory Bernardi has to say about what the government should actually do. He seems to be in a weak position to lead his party for reform. Meaning he can't lead the people to reform."
Christensen and Bernardi are undoubtedly on the rise: One appeared on the front cover of Fairfax's Good Weekend with a saucy-looking whip last week, while the other has come back fresh from a stint at the UN and a meeting with Donald Trump's top staff.
Just this week, Bernardi, who sits at the top of the Liberal party's Senate ticket in South Australia, was spitting fire on Sky News, furious at the government's review into climate change.
So fragile is Turnbull at the moment that less than 24 hours after Bernardi had expressed aggressive disagreement with the review, the idea had been dumped by the environment minister completely.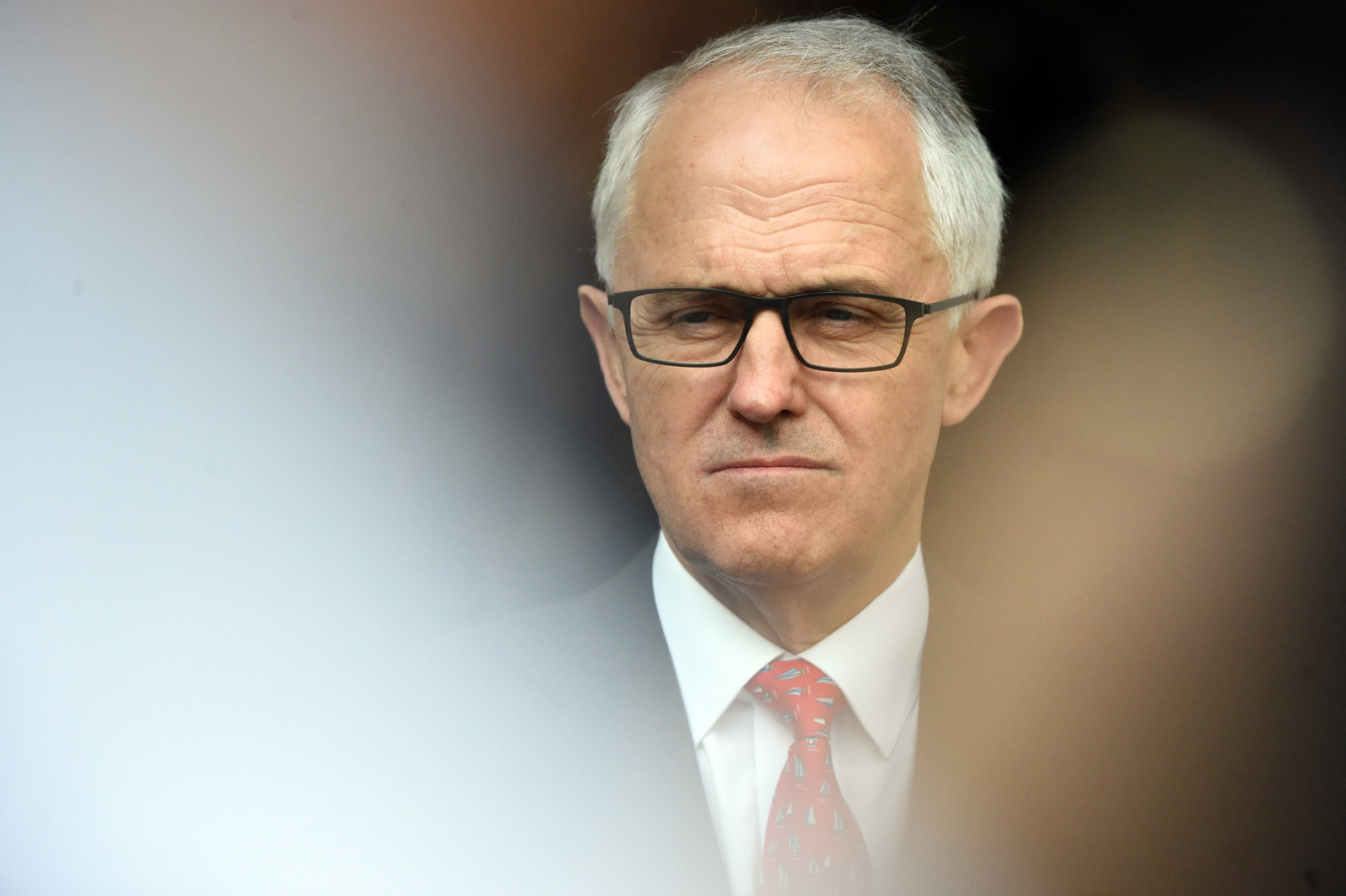 Ewen Jones was a Turnbull ally and Liberal moderate who lost his seat at the election by just nine votes. He told BuzzFeed News that Christensen, who won his seat in the neighbouring Queensland electorate of Dawson, is playing a long game.
"He knows exactly what he is doing and saying. He won. I lost. So who is the smart one?" Jones asked rhetorically.
"It may look untidy, but the government is getting their agenda through. The tidiness factor will turn and Bill [Shorten] will be under pressure. George [Christensen] will fall in behind a winner. He is not stupid."
Former Liberal MP Ross Cameron has made a new career as a political commentator on Sky News and thinks Turnbull's government risks losing conservative voters to Pauline Hanson.
"The Turnbull government looks like a torn state, a conservative electoral base but a progressive tincture to its style of government," Cameron told BuzzFeed News.

"It winds up with substantial risk of falling between stools.
"A chunk of the traditional base of the Liberal National Party is peeling off the peloton and looking for another group to join, whether that be One Nation, [Liberal Democrats], Shooters and Fishers."
For Cameron it's unsurprising that Australia's progressives have been left feeling cold by Turnbull thanks to his noticeable moves away from his closely held personally beliefs on issues like climate change, renewable energy, and LGBT rights.
But according to the Trump devotee, more concerning has been the hardening anger among conservatives to Turnbull's first year.
"We have a schizophrenic relationship with the Abbott legacy. The broad spectrum adjective of the Malcolm Turnbull year has been 'disappointment'."
Last week, in his last appearance on Australia's biggest morning TV show for 2016, Malcolm Turnbull was given a final softball question by Sunrise host David Koch.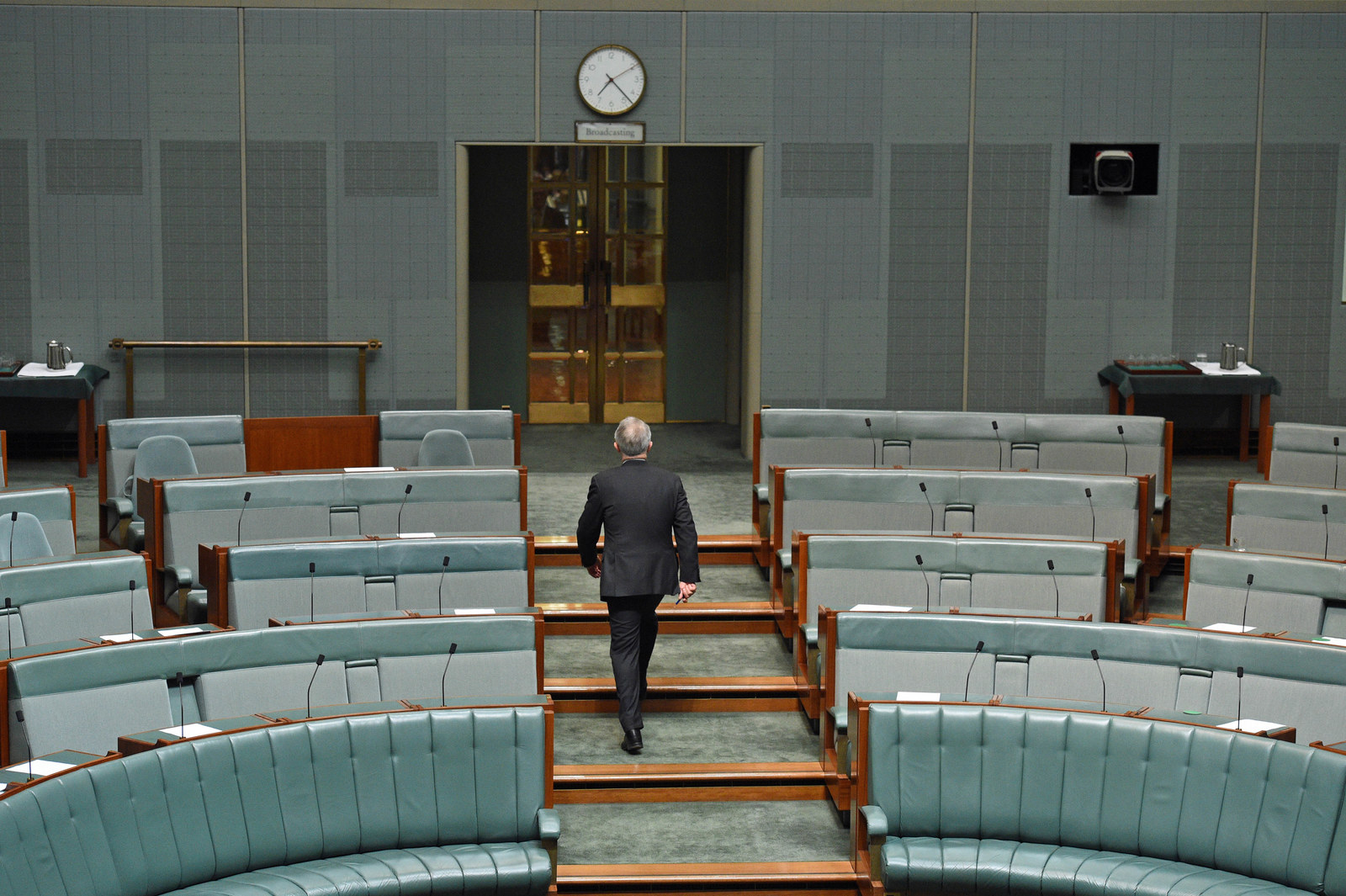 "Just quickly, school is out for summer for you guys at the end of today. How would you rate your year? Your popularity has plunged. What do you need to do to turn it around for 2017?" Kochie asked.

"Well, Kochie, the measure of what we do as a government is not measured in my ratings, as you describe, or popularity, it is measured in what we do," Turnbull said, willing himself along.
"Australians are interested in what the government does for them. What have we delivered? We have reformed superannuation to make it fairer and more sustainable. We have reduced middle-income tax levels so half a million Australians won't go into the second-highest tax bracket..."
Kochie, a man who is sympathetic to the centre-right agenda, was impatient and cut him off.
"Alright, you are sounding like a politician now," he snapped.
"People don't like you."