The Senate Has Killed Off The Marriage Equality Plebiscite
It's gone, guys.
The government's marriage equality plebiscite is officially dead, after failing to pass the Senate in a 33-29 vote on Monday night.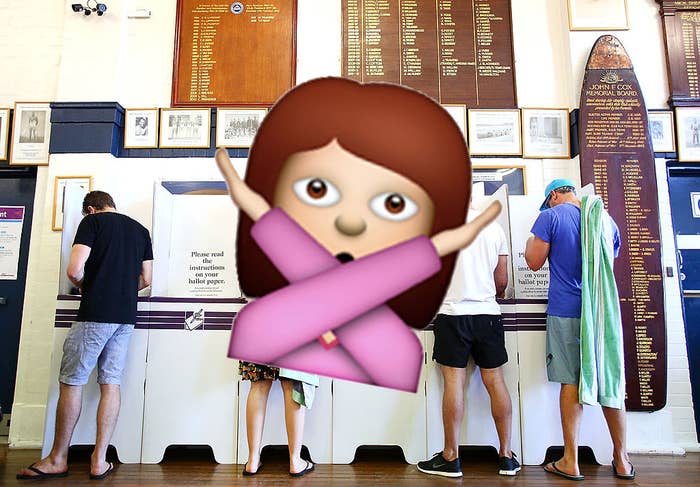 Politicians from Labor, the Greens, the Nick Xenophon Team, and Derryn Hinch all voted against the bill. As a result, the government – with One Nation, Jacqui Lambie, and David Leyonhjelm – did not have sufficient numbers to pass it.
The vote brought to an end more than 14 months of vigorous, and at times ugly, debate about a national vote on same-sex marriage.
Introduced as a policy in August 2015 under former prime minister Tony Abbott, the plebiscite was largely panned by the LGBTI community and welcomed by opponents of marriage equality.

The government has insisted a plebiscite is the only viable path to same-sex marriage in this term of parliament. The defeat of the plebiscite leaves open the possibility of no movement on this issue until after the next election.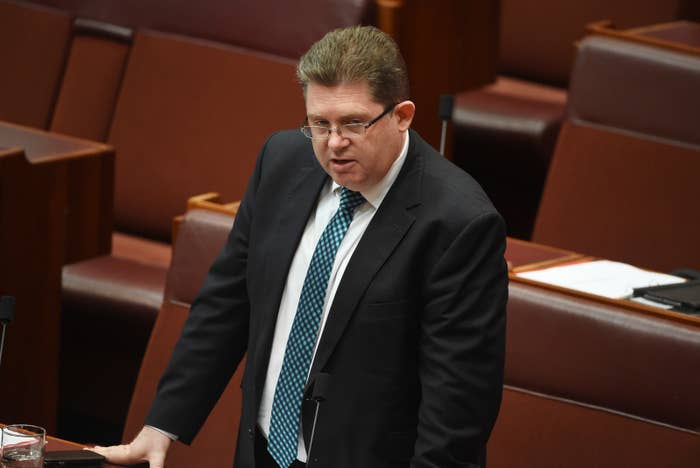 Attorney general George Brandis was the last to take the floor to speak on the bill, delivering an impassioned defence of the plebiscite and arguing marriage equality would be delayed for years if it is voted down.
"Stop playing politics with gay people's lives, because that is all that you are doing!" he said.

"A vote against this bill is a vote against marriage equality."
Brandis said the one reasonable argument against the plebiscite was offered by his colleague Dean Smith, the only government senator to speak against the bill and abstain from the vote.
Smith told the parliament he could not vote in favour of the plebiscite as he is a constitutional and parliamentary conservative.

A plebiscite on same-sex marriage could open up future national votes on any issue the parliament deems to be overly contentious, Smith said.
"Precedent is important, and we have a duty to think of the long-term implications."
The public gallery was near-empty during the evening debate, bar five marriage equality advocates. Long-time activist Rodney Croome was joined by PFLAG's Shelley Argent, Just Equal's Ivan Hinton-Teoh, and representatives from Rainbow Families Victoria.

Australian Marriage Equality co-chair, Alex Greenwich, was in the chamber for the vote.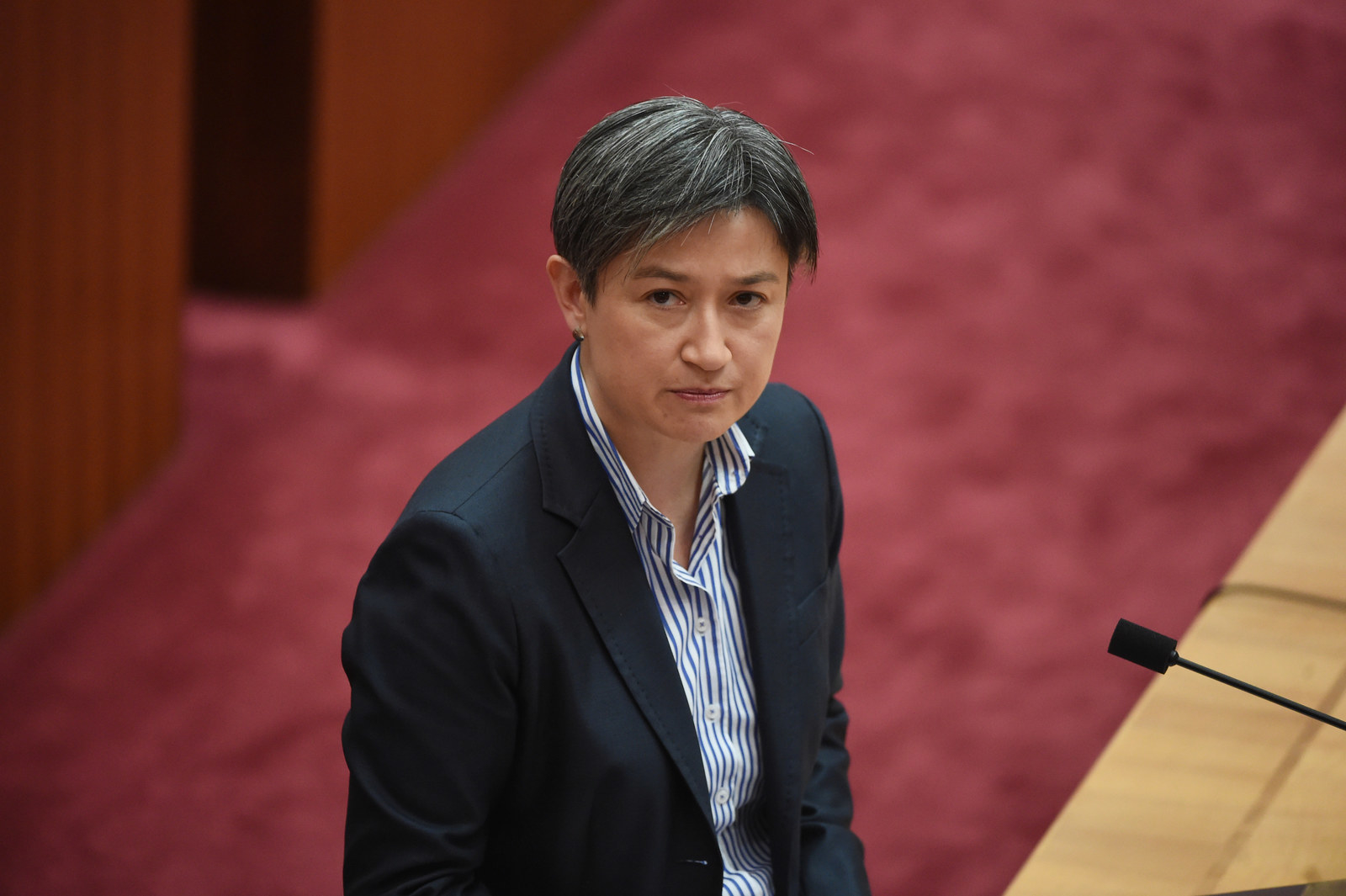 Labor's Louise Pratt delivered a heartfelt speech calling on the government to "stop pretending" heterosexual relationships are better or more full of love than same-sex ones.
Pratt, who fought back tears at points in her speech, argued it is "utterly demeaning" to vote on same-sex relationships and not others.
"I don't want children, like my own son, subject to a public debate about the status of their family. About my family," she said.

Opposition leader in the senate, Penny Wong, said she went through "much thought and soul searching" before concluding the plebiscite was not the right way to legislate same-sex marriage.

"This bill has not even passed parliament yet already opponents of marriage equality are resorting to what can only be described as hate speech. The minister called it discourtesy. It is far more than that," she said.
"And I want to say this to those in this chamber, for gay and lesbian Australians this hate speech is not abstract. It is real. It is part of our daily life. And its impact can be very harmful."
Greens senator Janet Rice spoke about her wife Penny, who is transgender, and transitioned years after they had married.
"We know our same-sex marriage is just as valid and deep and loving as our heterosexual one was," Rice said.
Government senator Ian Macdonald told the parliament, "Clearly there is no discrimination against same-sex couples and hasn't been for many years now".
He added he was "sick and tired" of the debate, saying "I can't understand this five-year campaign by the ultra-left to waste the time of the parliament in this ongoing debate".
Libertarian senator David Leyonhjelm told LGBTI Australians to "harden up" instead of opposing a plebiscite.
"You may not want to accept it, but homophobes already have a voice, and guess what, they'll continue to have a voice for the rest of time. It's called a free society," he said.
Pauline Hanson offered several arguments against the plebiscite and against same-sex marriage itself, in a meandering speech, saying most gay people do not want to marry and that you don't need a certificate to show your love for someone.
"I've been married twice. It's not all it's cracked up to be," she said.
Jacqui Lambie said allowing same-sex couples to marry would make her feel personally discriminated against on the basis of religion.
"I would feel discriminated against as a Christian if my sacred religious tradition was changed by politicians," she said.

Lambie also called for a triple plebiscite to be held, encompassing Indigenous recognition in the Constitution, euthanasia, and same-sex marriage.