1.
The show opened with Homer Simpson welcoming everyone to the show and then "falling" through the stage.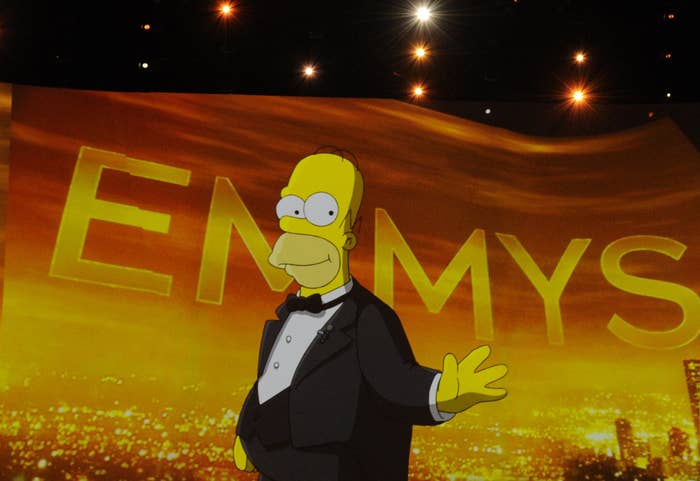 2.
For some reason Anthony Anderson decided to take over after that happened...and then tapped Bryan Cranston to kick off the show.
3.
Then Ben Stiller brought some legends of television onstage, including the actual Bob Newhart.
4.
As part of the bit, he shared his true feelings with Stiller.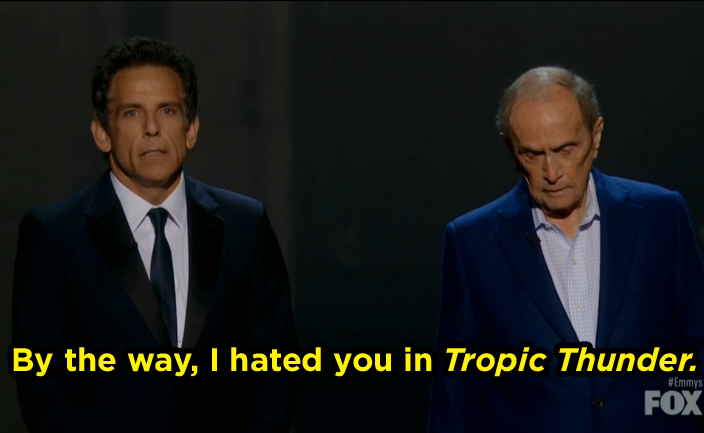 5.
Two comedy queens — Amy Poehler and Catherine O'Hara — presented an award together.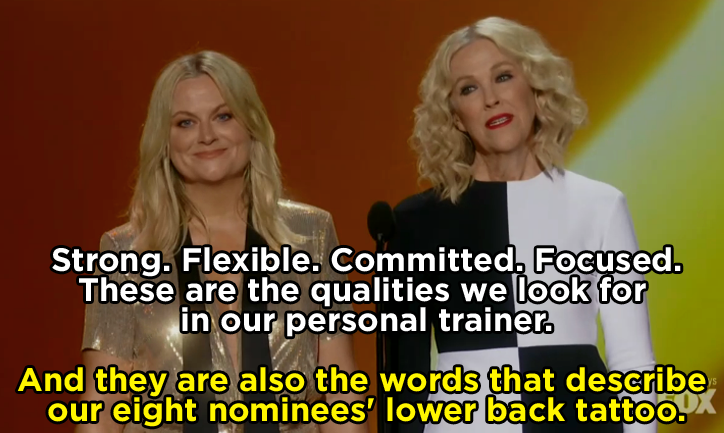 6.
Phoebe Waller-Bridge was so excited for her Emmy Award when she won for Best Writing in a Comedy Series.
7.
Stephen Colbert and Jimmy Kimmel used their time presenting to complain about how award shows having no hosts lately is putting them out of work.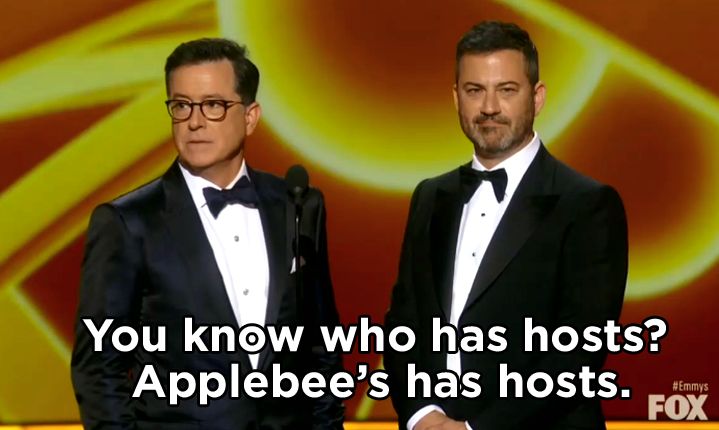 8.
Taraji P. Henson dragged Terrence Howard onto the stage like so:
9.
Michelle Williams shouted out the importance of listening to women and paying them fairly in her acceptance speech for Best Lead Actress in a Limited Series.
And her bestie Busy Philipps cried.
10.
The cast of Game of Thrones reunited during the show...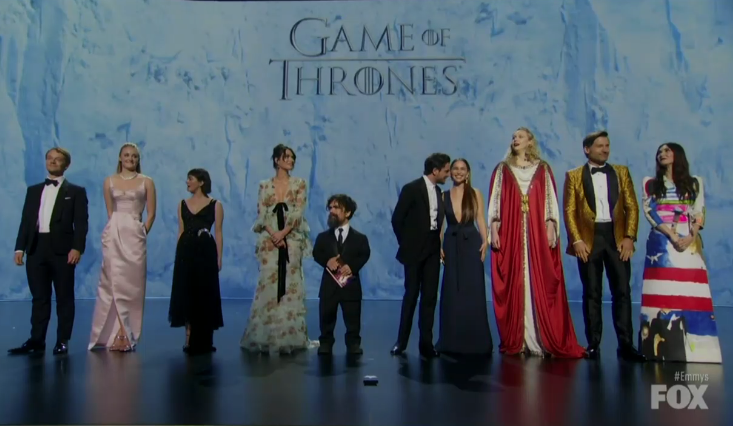 11.
Adam DeVine treated us to a musical number.
12.
Jharrel Jerome won for Best Lead Actor in a Limited Series and shouted out the original "Central Park Five" — now referred to as the "Exonerated Five" — who were sitting in the audience.
And he did this little happy dance right after the camera panned back to him:
13.
Thomas Lennon served as the announcer for the night, which he began with an insult to the network the show was airing on.
15.
Alex Borstein gave a passionate speech during her win for Best Supporting Actress.
16.
Ben Whishaw kicked off his acceptance speech by announcing that he was hungover.
17.
Julia Louis-Dreyfus kicked off a brief reunion of the Veep cast.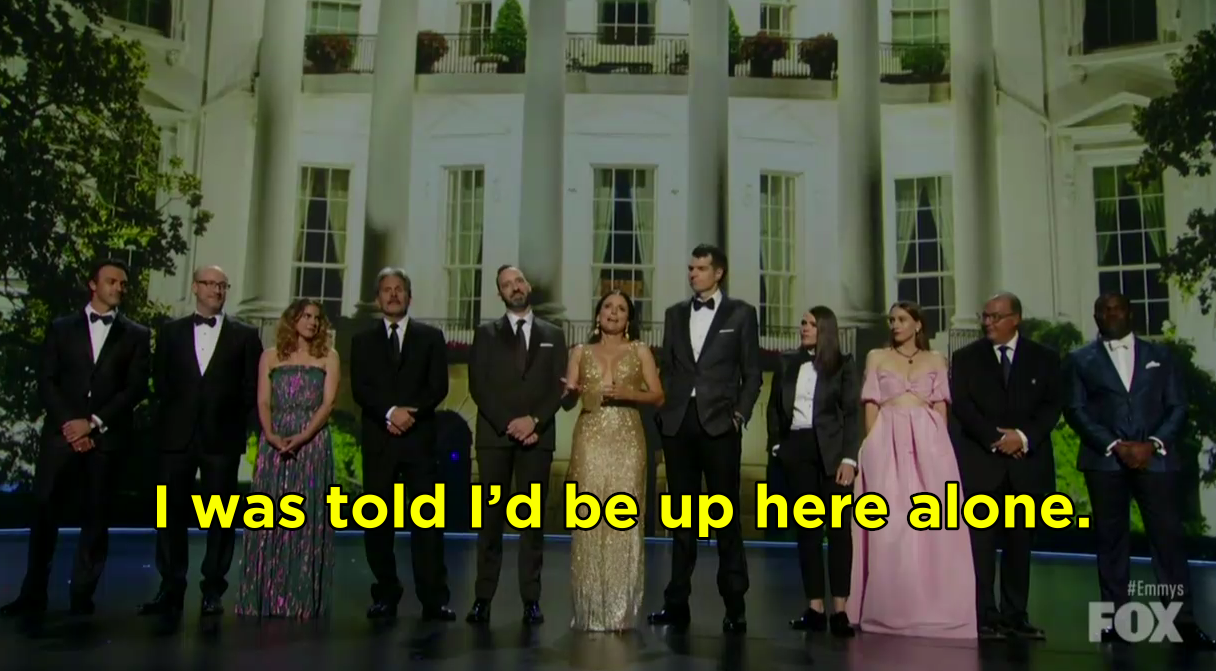 18.
RuPaul used his speech to encourage everyone to register to vote.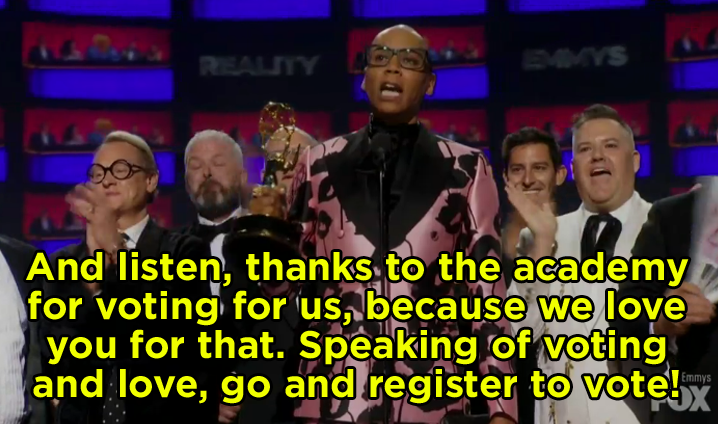 19.
Natasha Lyonne clapped.
20.
The audience seemed to laugh when Kendall Jenner suggested that her family reality show was "unfiltered and unscripted."
21.
Sandra Oh and Jodie Comer hugged when it was announced that Jodie won Best Actress in a Drama.
22.
Sarah Silverman reacted like this when the camera panned to her after her show I Love You, America lost to Saturday Night Live.
23.
John Oliver made this face when walking up to accept his 10th Emmy.
24.
Phoebe Waller-Bridge and Bill Hader, two tall people, presented together.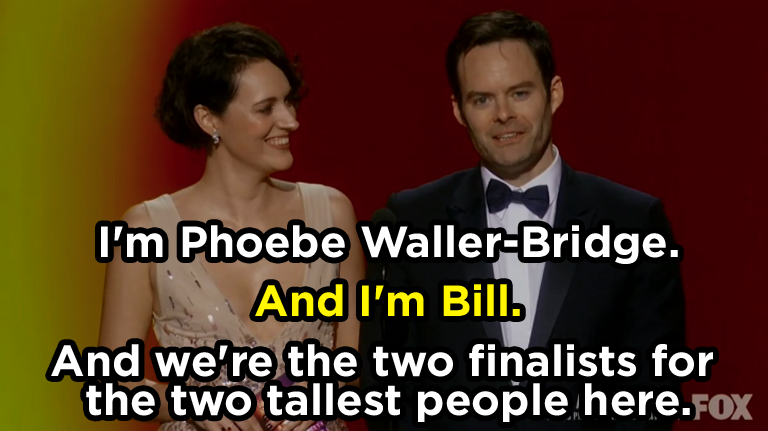 25.
The cast of Succession clapped about their win in the audience.
26.
Patricia Arquette mourned her sister and demanded trans rights in her speech after she won Best Supporting Actress in a Limited Series.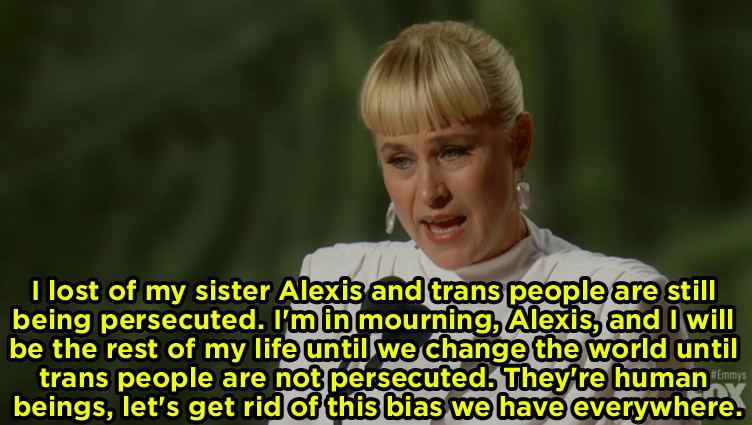 27.
Ozark's Julia Garner was totally surprised to beat out four Game of Thrones actors nominated in her category.
29.
And despite a highly divisive final season, Game of Thrones won the award for Best Drama.