1.
Mindy Kaling had this adorable exchange with B.J. Novak after releasing her new book:
2.
Amber Tamblyn hilariously posted this picture of her and her husband "David Cross," which is really a picture of Bob Odenkirk (and please note that John Stamos is tagged in it):
3.
The "how it started vs. how it's going" meme blew up, which meant we got amazing versions from sports icons like Naomi Osaka...
4.
...and Simone Biles:
5.
Lil Nas X also shared his version, showing an old tweet about not being rich and famous yet next to his platinum and diamond certifications:
6.
And this one from Quavo sharing his first-ever DM to Saweetie was so cute:
8.
Dan Levy called out Comedy Central India for censoring gay intimacy on Schitt's Creek:
9.
Now, as you know, there was the vice presidential debate this week, and celebs had a lot of thoughts. Aubrey Plaza offered to host the next one:
10.
Uzo Aduba pointed out how resonant one moment was for girls and women everywhere:
11.
Of course, there were also fly jokes, like this one by Gabrielle Union:
12.
And this one by Julia Louis-Dreyfus, who pointed out how similar life feels to Veep these days:
13.
Emmy Rossum had this perfect response to someone who tried to shame her for doing TV sex scenes: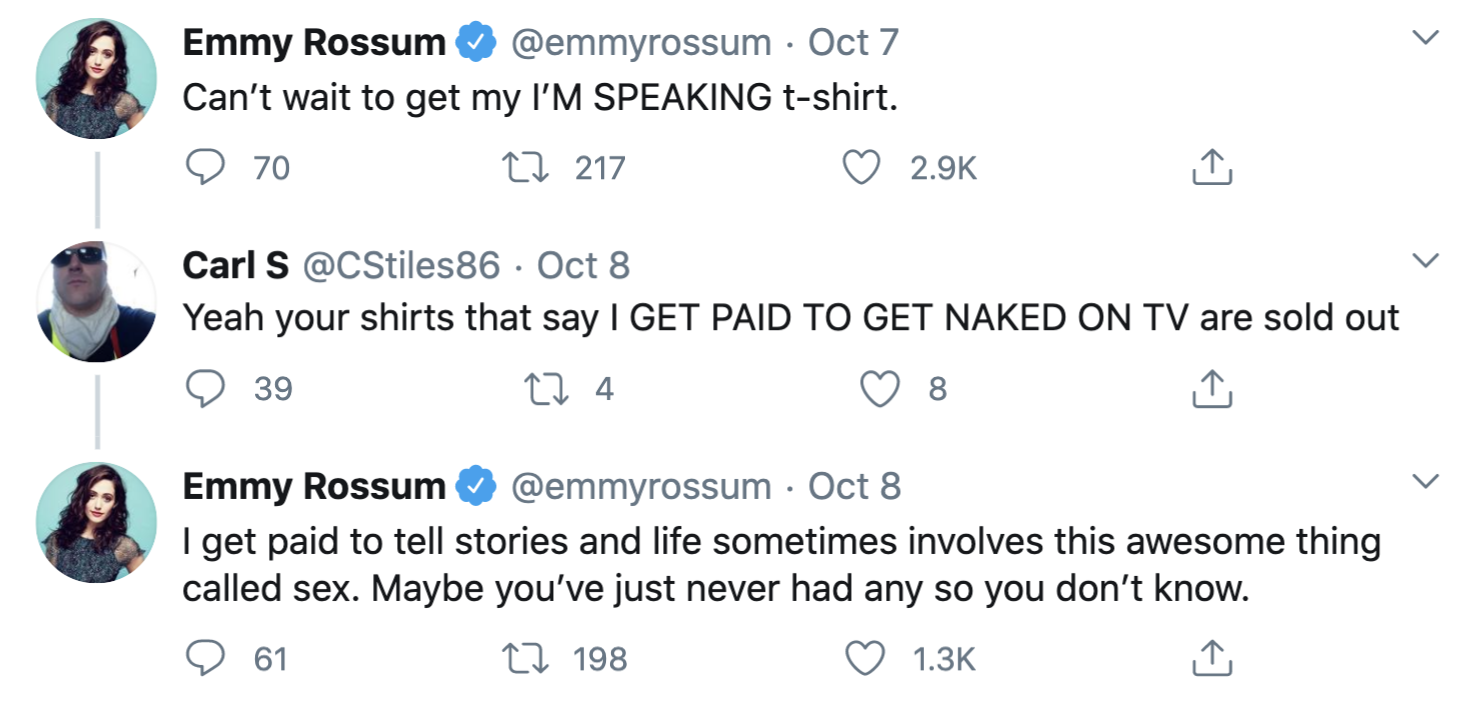 14.
Macaulay Culkin shared his iconic Home Alone mask:
15.
And, finally, Lionel Richie hilariously ~revealed~ that he is Lenny Kravitz's body double: