In case you haven't heard of it yet, The Menu is a new film from director Mark Mylod — whose name you may be familiar with from directing several episodes of Game of Thrones and Succession.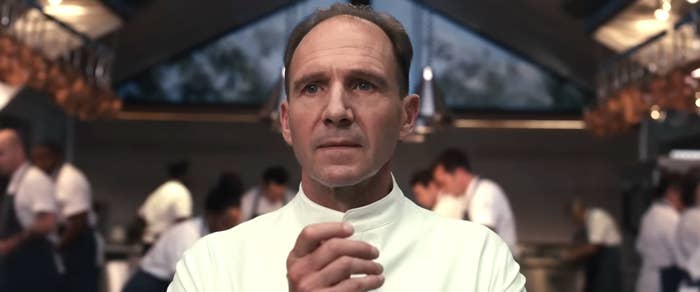 The film stars Anya Taylor-Joy, Ralph Fiennes, and Nicholas Hoult and follows the story of a group of people who attend a tasting at an exclusive restaurant called Hawthorn.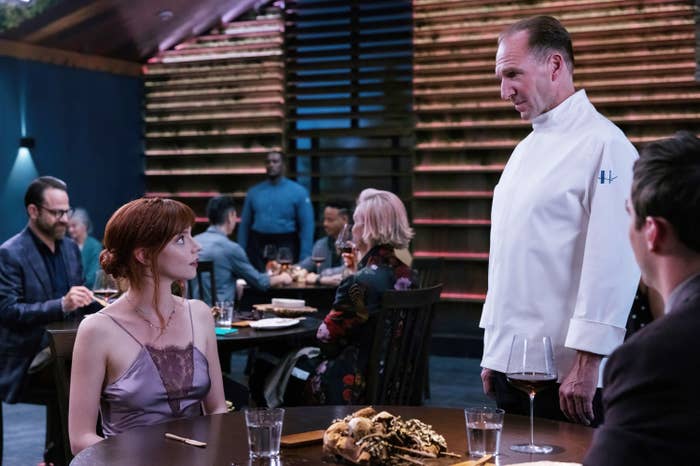 BTW, before we get going here, if you want to know absolutely nothing about the film going into it, be sure to bookmark this for later. I won't reveal any major spoilers, but obviously, I gotta talk about the film somehow!
Now, while this might sound kind of frou-frou, what actually plays out is a comedically dark, surprisingly violent, and refreshingly original tale that'll probably have you screaming, "OMG what?!" several times throughout the movie.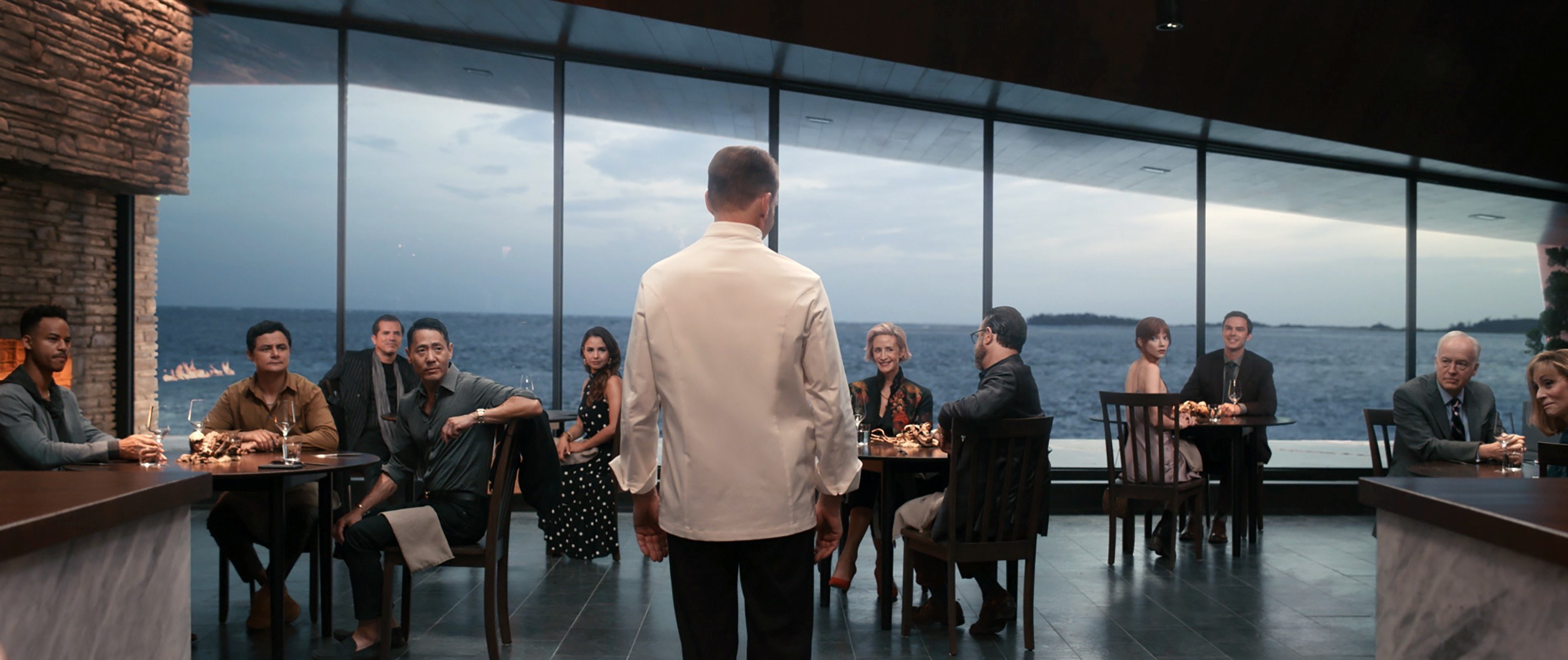 A couple, Margot (Anya Taylor-Joy) and Tyler (Nicholas Hoult), travel to a small coastal island to eat at the ultra-exclusive restaurant Hawthorn — run by the recluse, but celebrated, head chef Julian Slowik (Ralph Fiennes).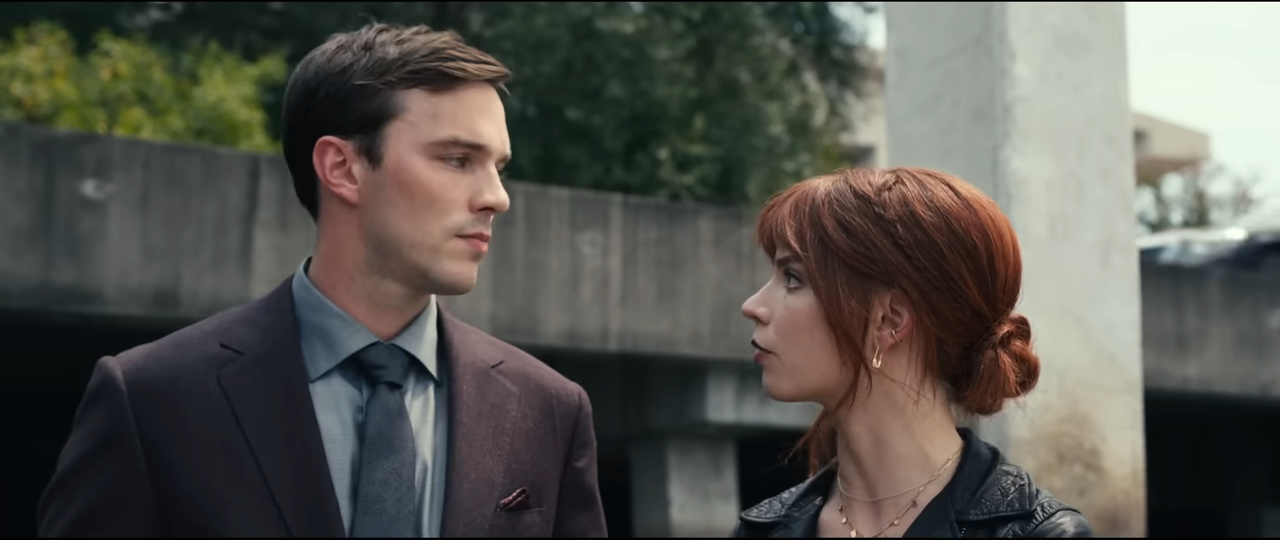 Hawthorn is SO exclusive that the guests mainly consist of super-rich people, celebrities, and, well, Tyler and Margot, who are kinda just lucky. Tyler, ya see, is a foodie fanboy and would do ANYTHING for the Hawthorn experience. "He's not just a chef, he's a storyteller," Tyler gushes about Chef Slowik.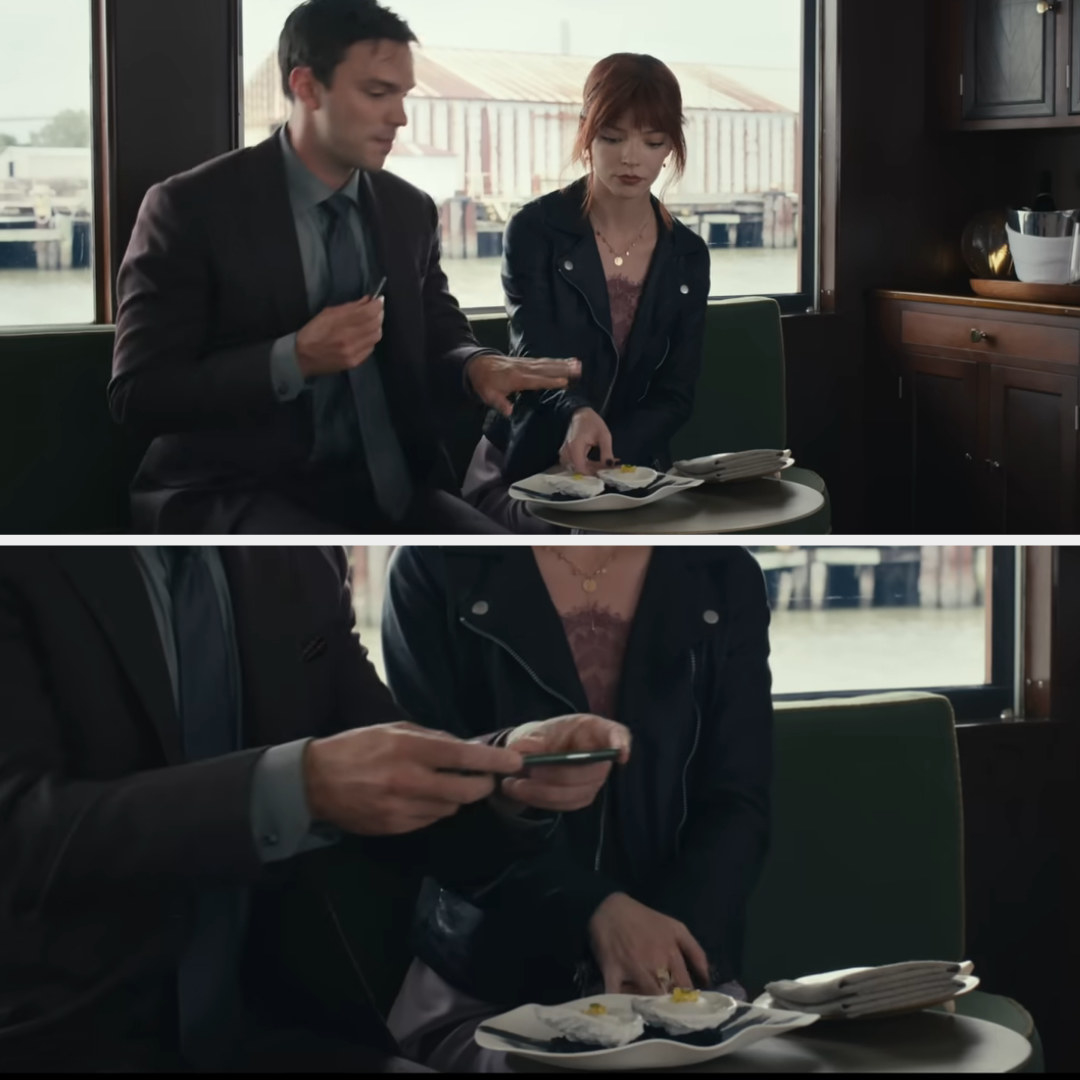 Joining the young couple are three obnoxious tech bros, Bryce (Rob Yang), Soren (Arturo Castro), and Dave (Mark St. Cyr)...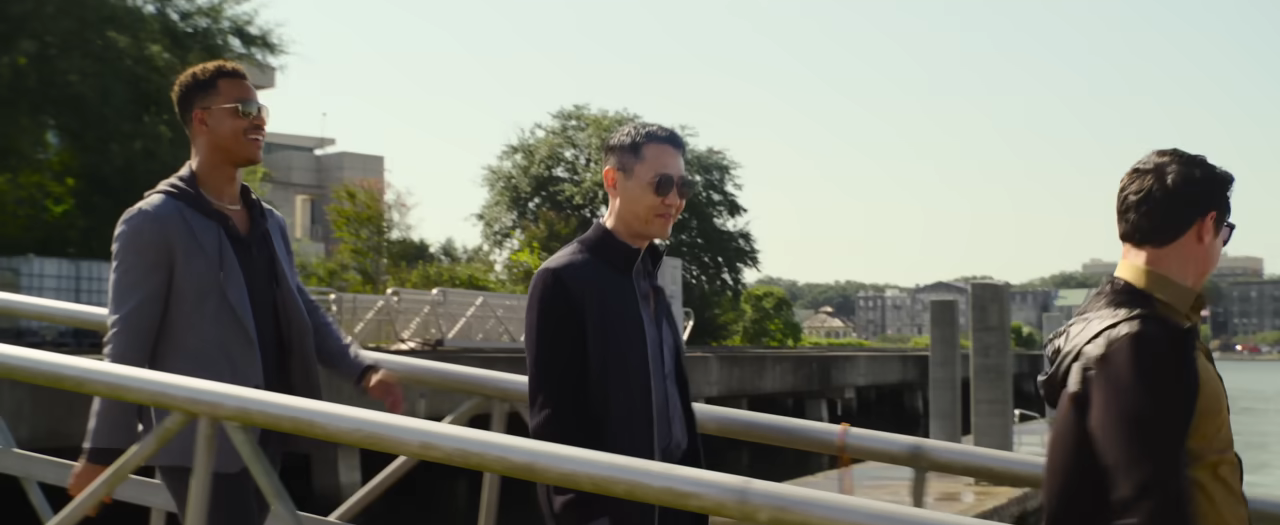 ...an older wealthy couple and repeat clients, Anne and Richard (Judith Light and Reed Birney)...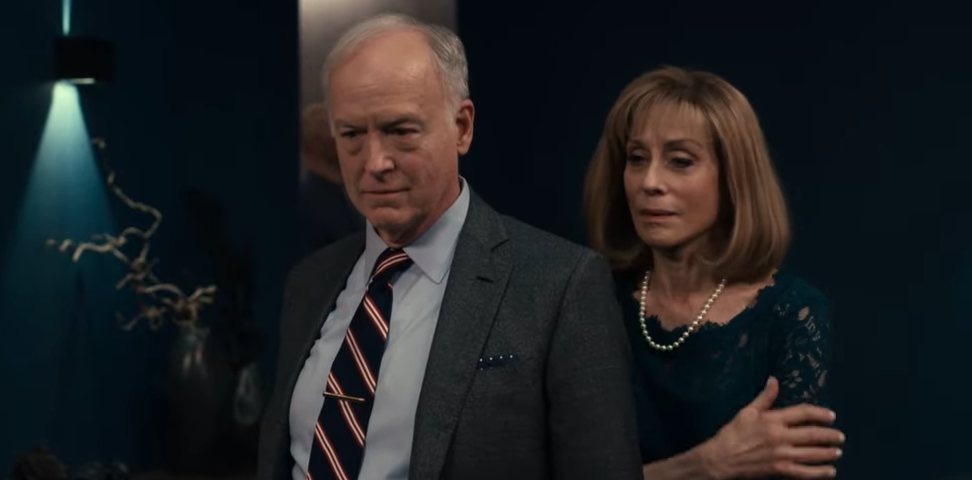 ...renowned restaurant critic Lillian Bloom (Janet McTeer) and her "yes man" magazine editor Ted (Paul Adelstein)...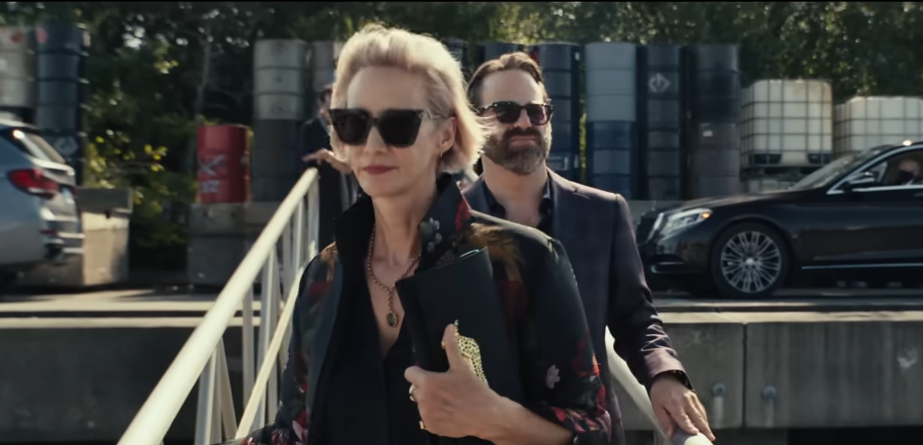 ...and finally, a semi-famous middle-aged movie star (John Leguizamo) and his ambitious assistant Felicity (Aimee Carrero).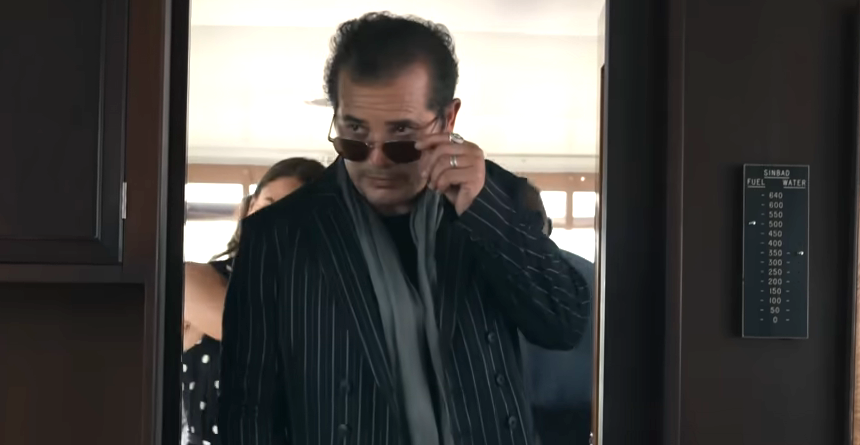 Meanwhile, the cult-like restaurant staff is led by Elsa (Hong Chau), an intimidating (and kinda mean) figure who's willing to serve the guests...but only so far as Chef Slowik allows.

Now, because this is a ~foodie~ movie, you'd probably walk into this expecting a lot of food porn. And, well, I'm sorry to disappoint you, but much like its guests, the food Chef Slowik presents is pretentious, unappetizing, and frankly, unlovable. I mean...yes, this stuff is beautifully made and impressive, but it hardly looks like something you'd be excited to eat: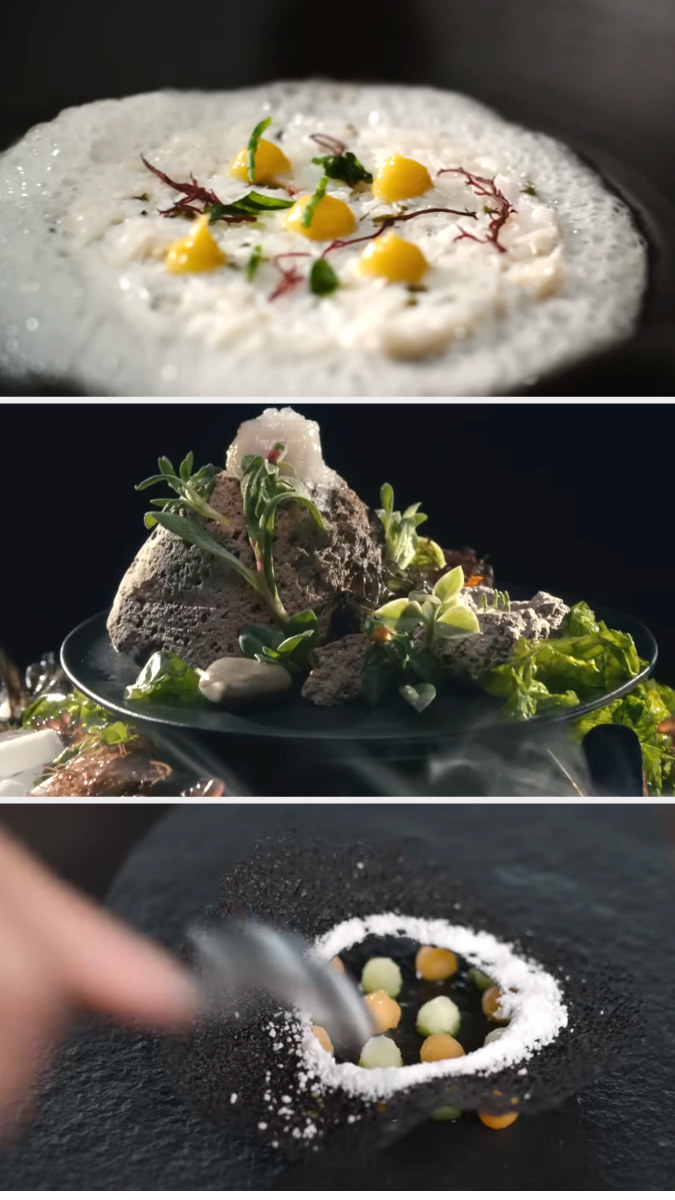 But don't worry, there's a reason these dishes have been made this way, and the payoff is quite clever.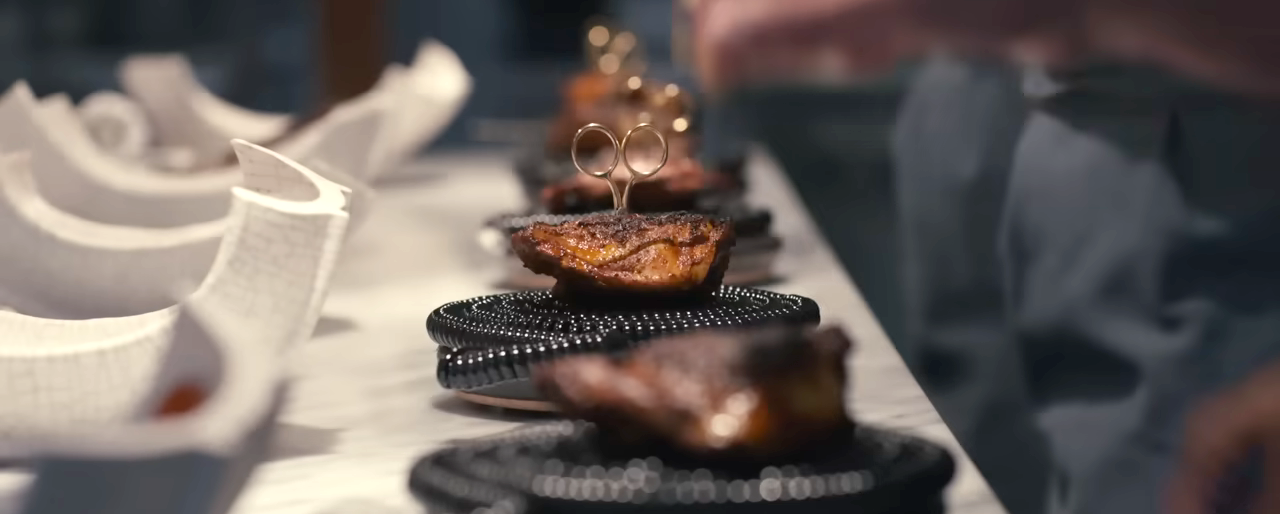 Side note: I don't wanna spoil it for you, but there is actually one VERY EXCELLENT food porn scene near the end of the film. And it's so good, I guarantee you'll leave the theater hungry AF.
Anyhoo...the story quickly escalates through all these bougie courses. From location-inspired amuse-bouche to a very metaphoric "taco night" (and even a surprise course called "Tyler's bullshit," LOL), the menu begins to get so out there that guests ask, "WTF is going on here?!"
And we start to learn a lot more about each of the guests' dark pasts and why they were specifically chosen for this experience...
...except for Margot. Without saying too much, let's just say that she was an unexpected guest, which really throws Chef Slowik (and especially Elsa) for a loop.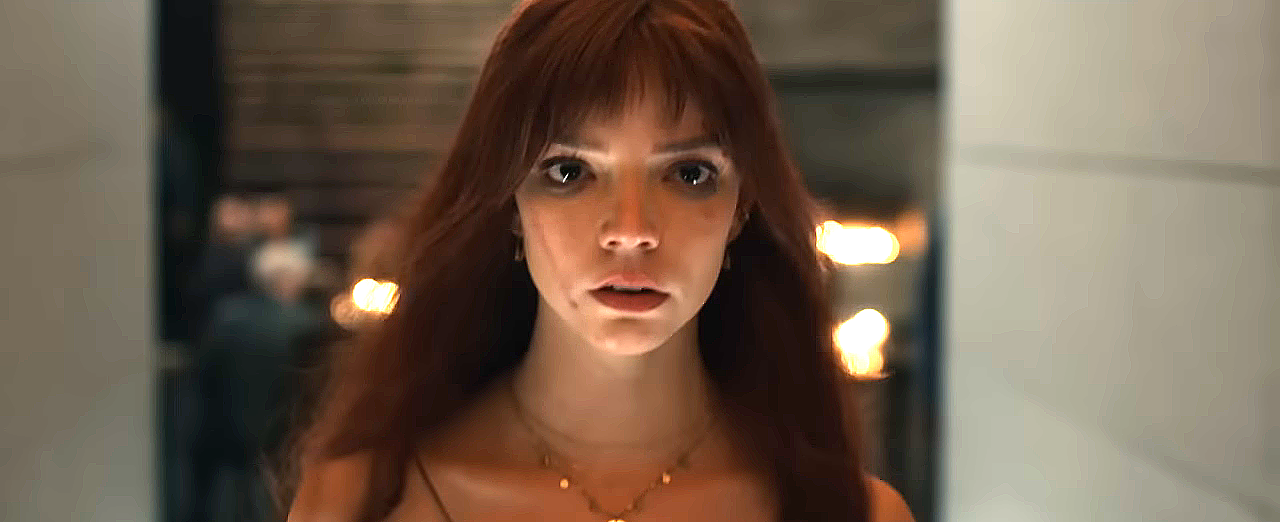 What ultimately unfolds is a very real, and very intense, life-or-death situation for the guests. And, fair warning, it can get QUITE gory at times, so if you're the kind of person who doesn't like that, welp, you'll probably want to avert your eyes.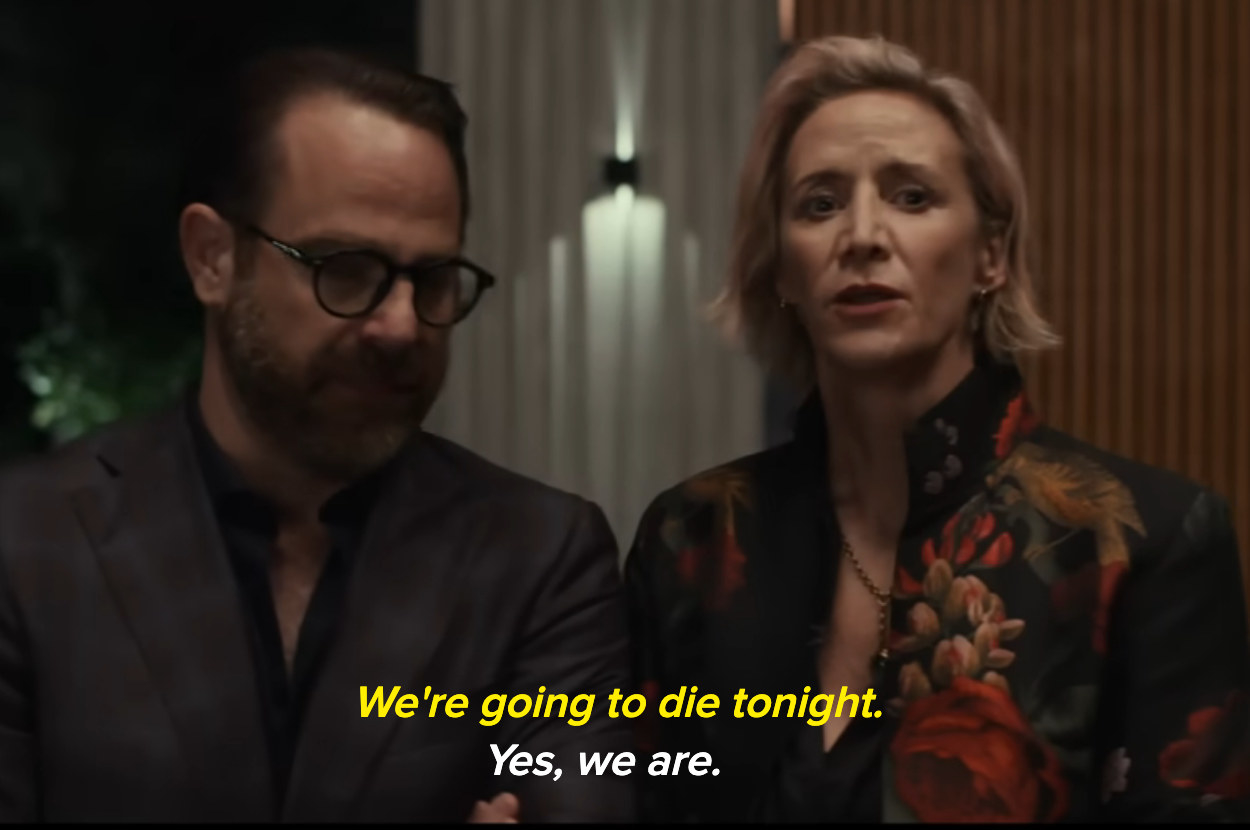 The entire cast of The Menu is brilliant, with each one of them amping up the chaotic energy as the film progresses. And Anya Taylor-Joy continues to prove she's a captivating lead, while the film's anchor, Ralph Fiennes, is (pun intended) *chef's kiss* as always.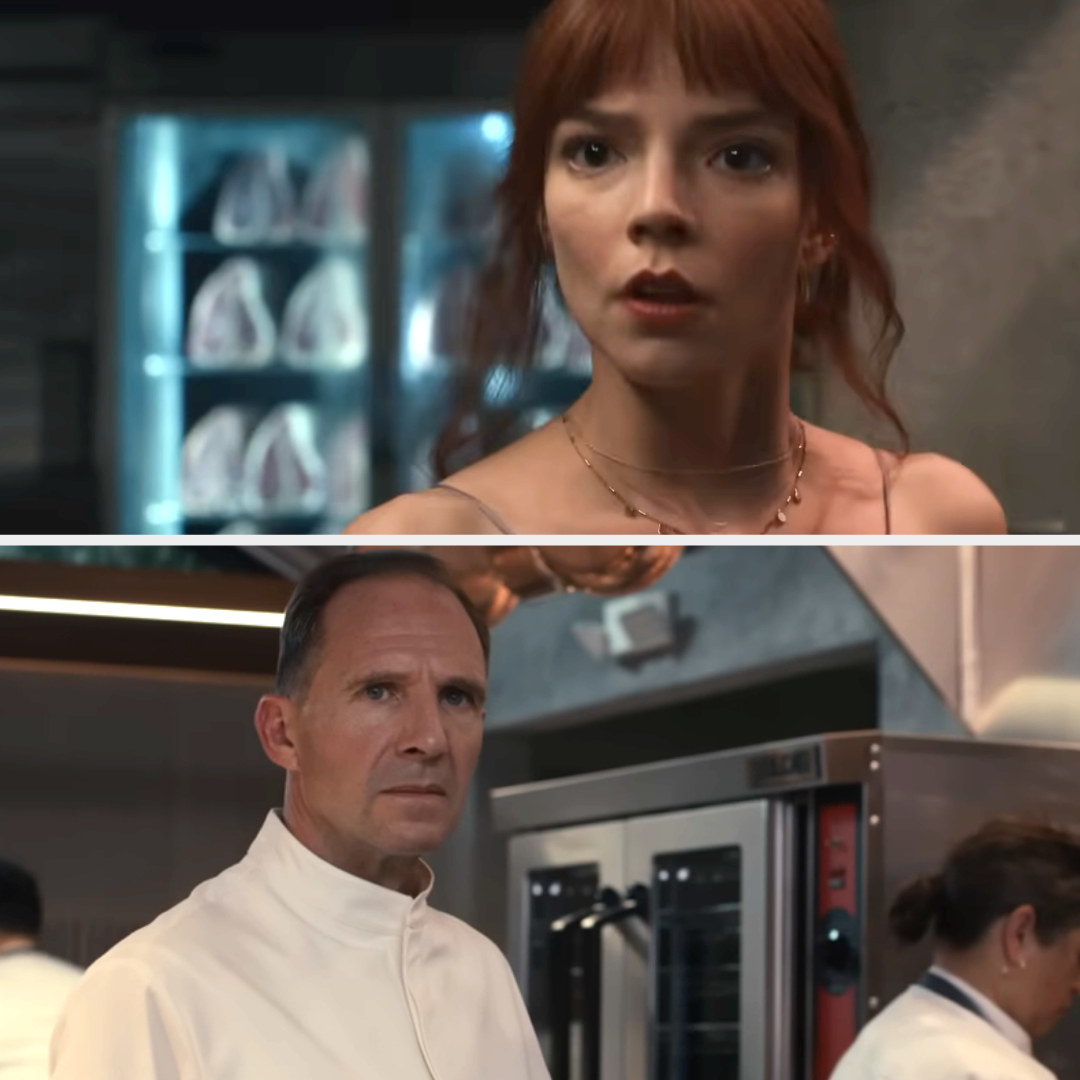 So, if you're in for a SUPER-DARK comedy about a bunch of rich people getting their comeuppance at the hands of a chef who goes completely off the rails...you're in for a treat. 9/10 would recommend!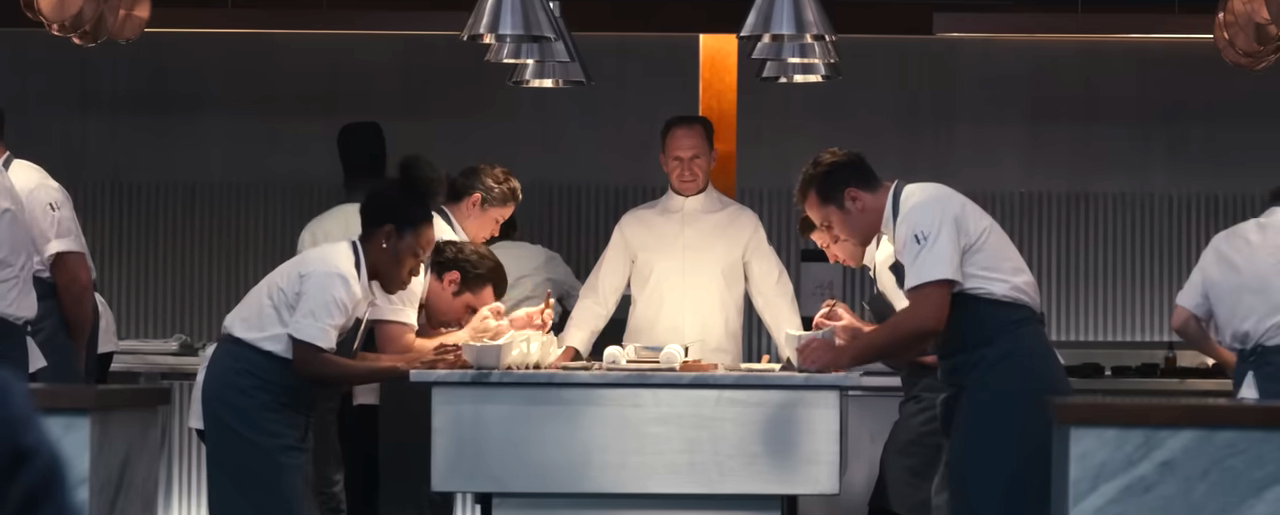 Looking for more recommendations? Check out some of my other reviews from this year: