As usual, before we get going here, I should warn you there are spoilers ahead (although no major ones), so proceed with caution if you want to know absolutely nothing and just bookmark this for later!
Now, for a little background, X was filmed in 2021 during the middle of the pandemic. Because they filmed in New Zealand, the filmmakers were required to go into COVID quarantine. During this time, writer-director Ti West co-wrote the screenplay for Pearl with star Mia Goth. And, because they were already set to film X, West basically pitched the brilliant idea of piggybacking off that production to do the prequel.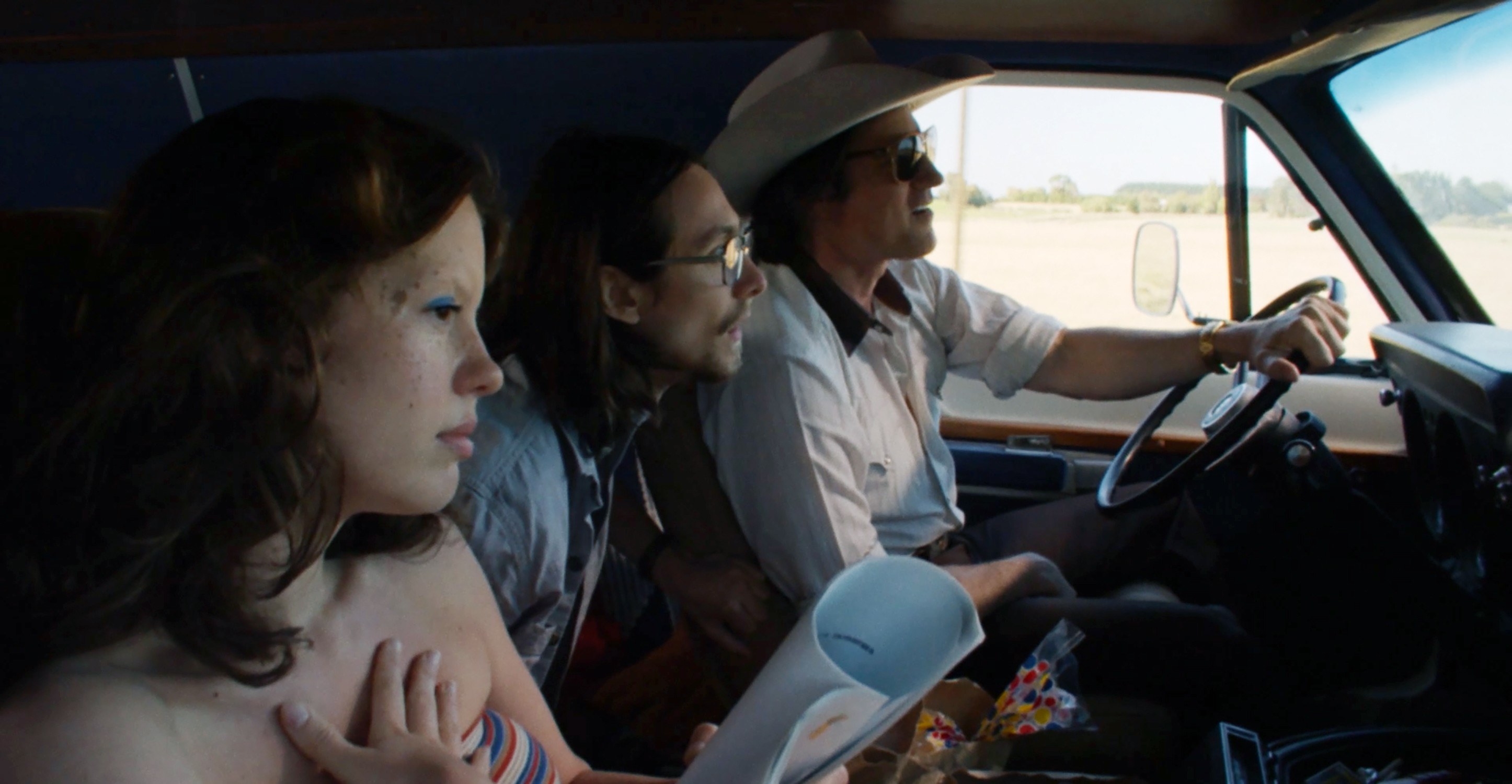 West explained to IndieWire:
"I came out of quarantine and I was like, 'We're already building all of this stuff, it's COVID and we're on the one place on Earth where it's safe to make a movie. We have the whole crew from Avatar 2 who's on break. We should make two movies.' The miracle of A24 was that they thought this was actually a good idea."

So, Pearl is set many decades earlier and tells the story of a young Pearl and what led her to become the deranged killer we saw in X.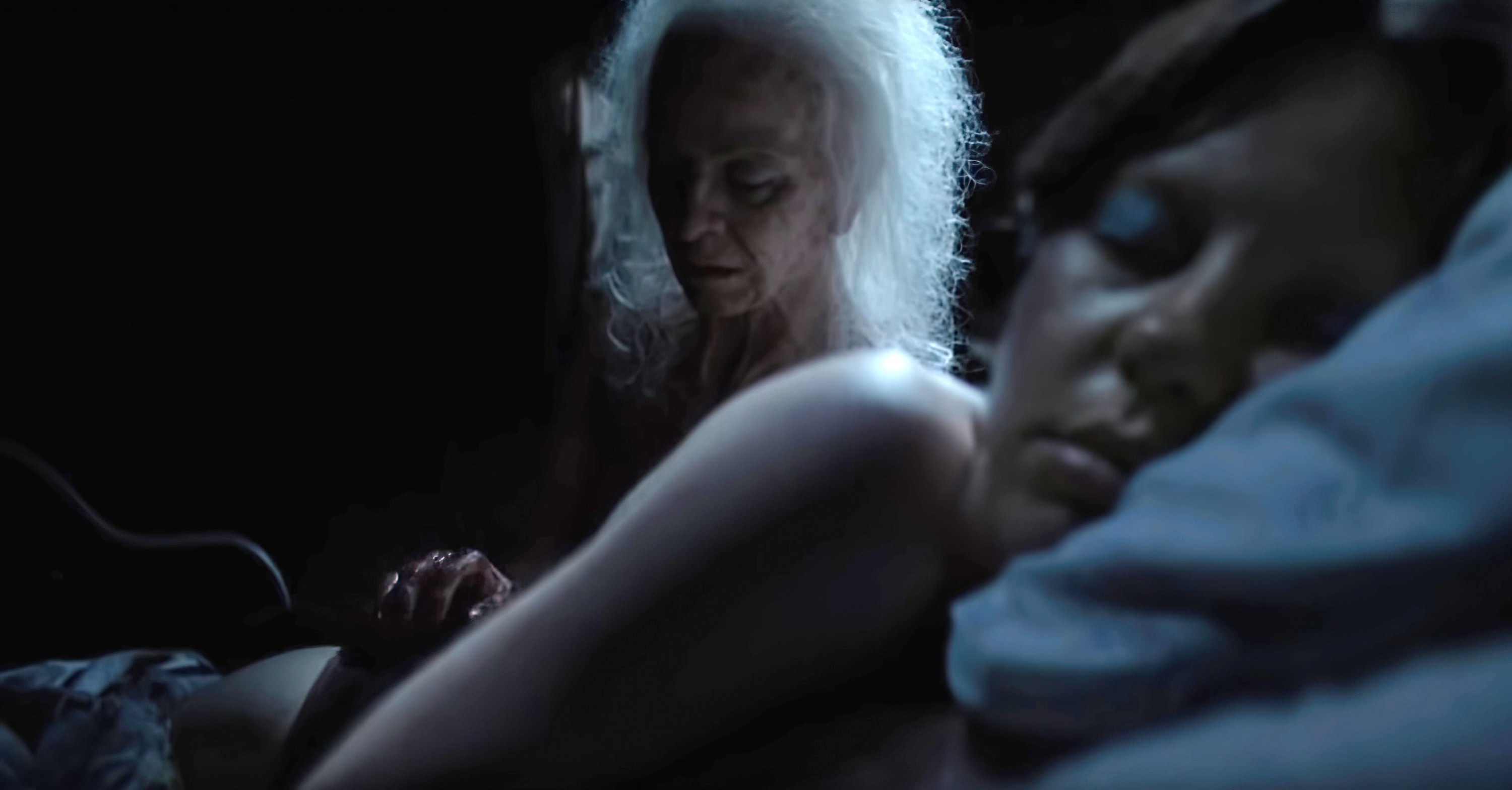 If you didn't see X (highly recommend!!!), the gist of that story follows a group of adult filmmakers in 1979 who rent out a guest house in rural Texas to make a pornography film and unwittingly stumble upon a farm of horrors. The film stars Mia Goth as both the "star" of the adult film (Maxine) and as the killer (Pearl), an old woman who lives on the farm.
Pearl takes us all the way back to 1918 where we're introduced to a young and vibrant Pearl who lives on her German-immigrant parents' farm. Although she's bubbly and innocent on the outside, the film establishes early on that there's actually something VERY dark brewing inside of Pearl.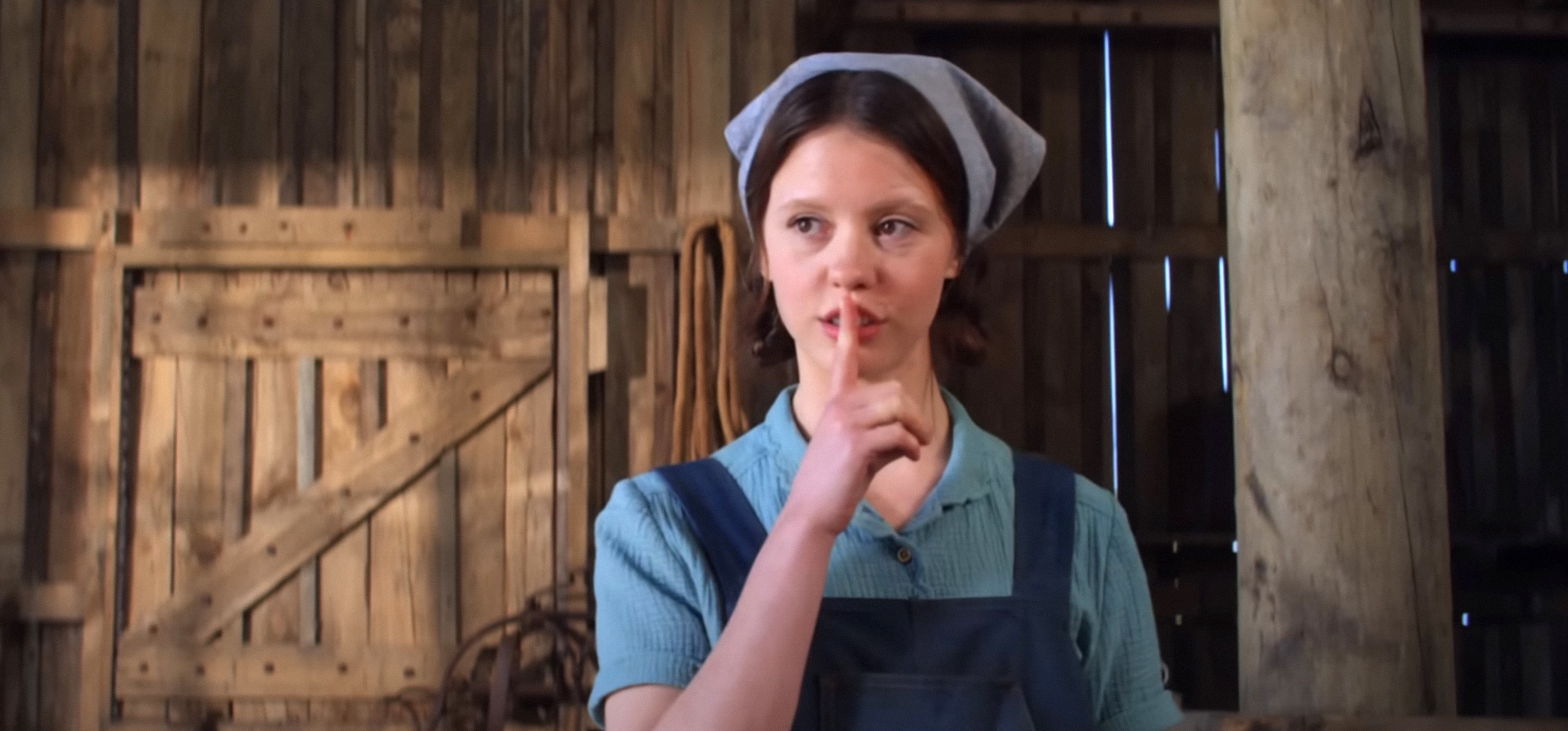 Oh, and she HATES living and having to work on the farm. In classic small-town girl fashion, she dreams of something "better" and hopes to one day become a movie star. In fact, she's pretty hellbent on becoming a star no matter what.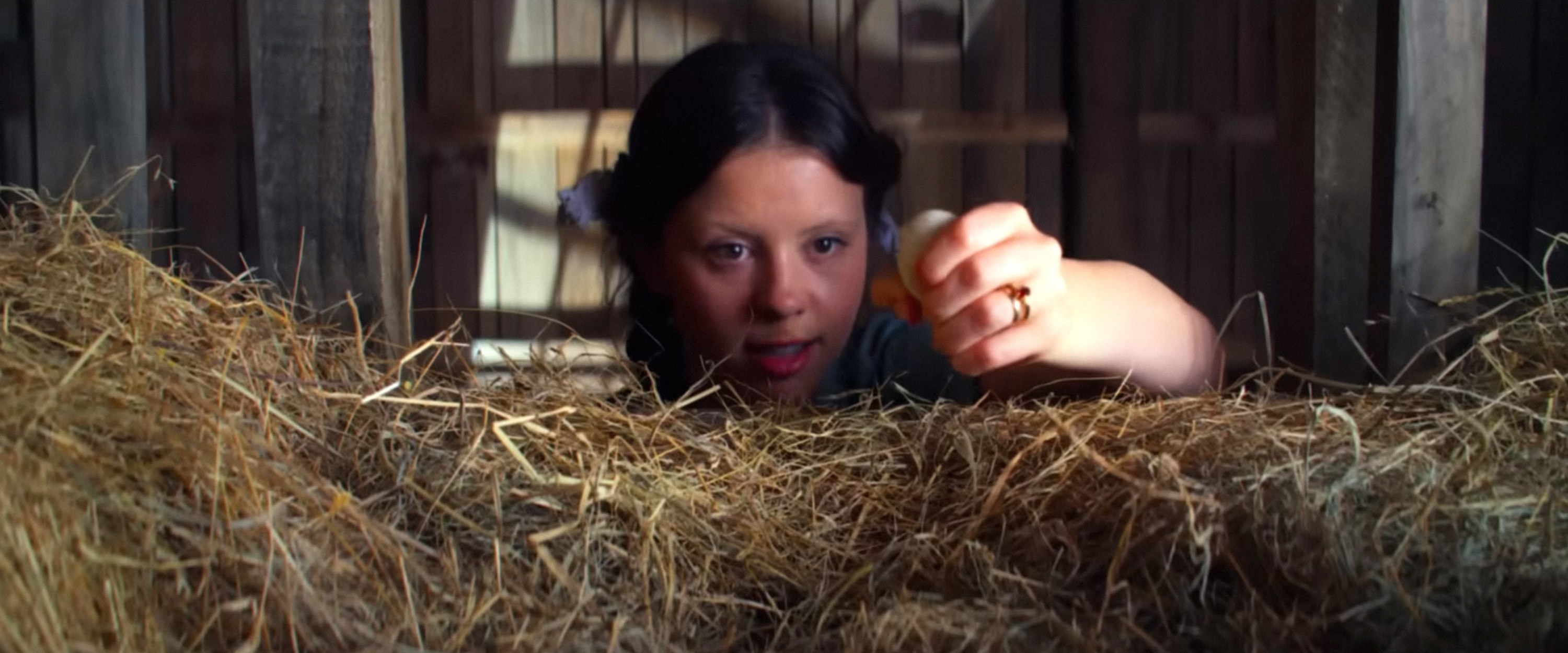 When she's not tending to the farm or helping her mother (Tandi Wright) and father (Matthew Sunderland), who's been left paralyzed and in a near lifeless state after a bout of the Spanish flu, Pearl likes to spend her time in town watching the pictures. She has a particular love for a film called Palace Follies, which is full of high-kicking, glamorous showgirls.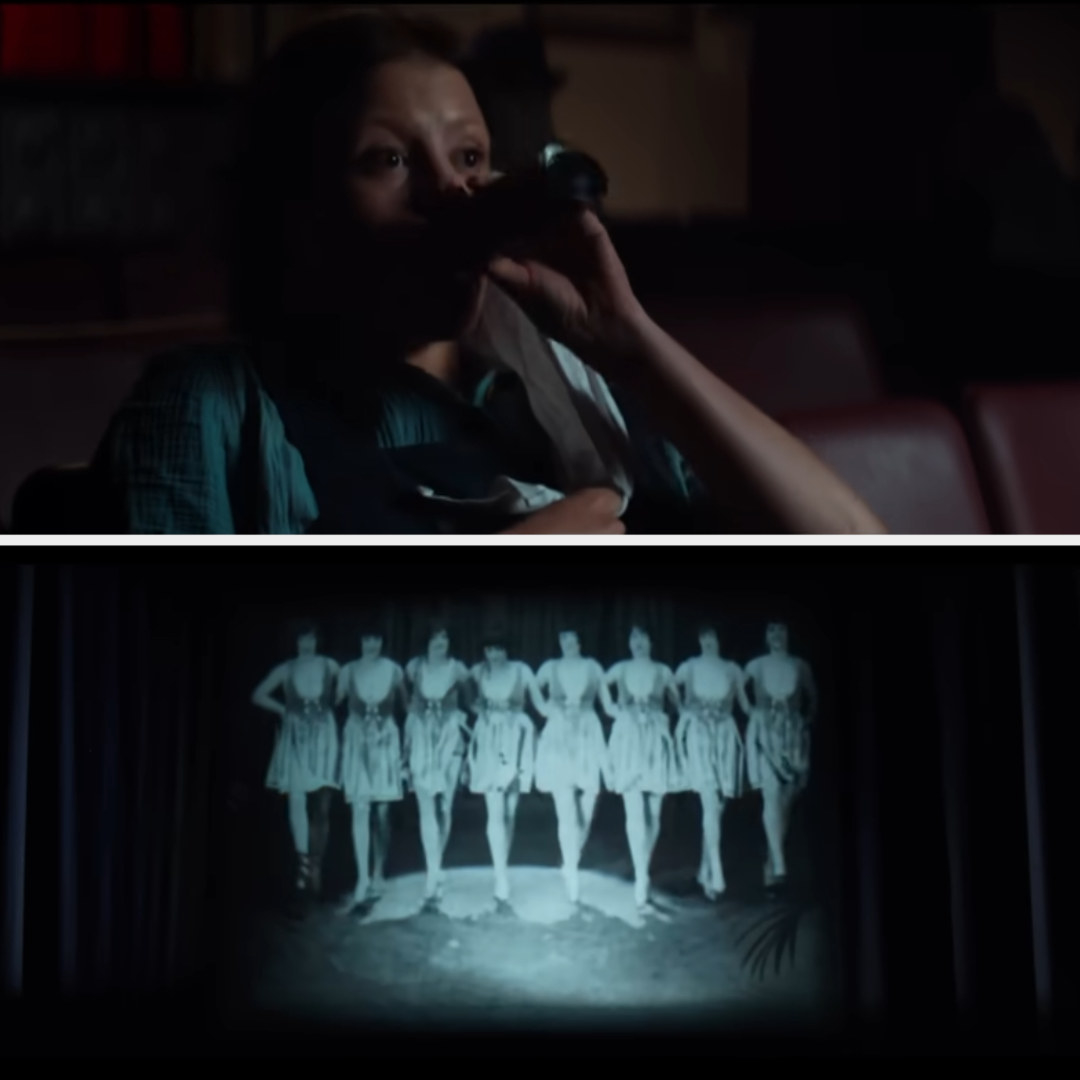 As chance would have it, Pearl meets the theater's projectionist (David Corenswet), and they strike up a romantic friendship. Pearl is hesitant to pursue this romance — she's waiting for her husband, Howard, to return home from war, after all — but let's just say Pearl is an ambitious girl with BIG dreams. And, as you can imagine, trouble ensues.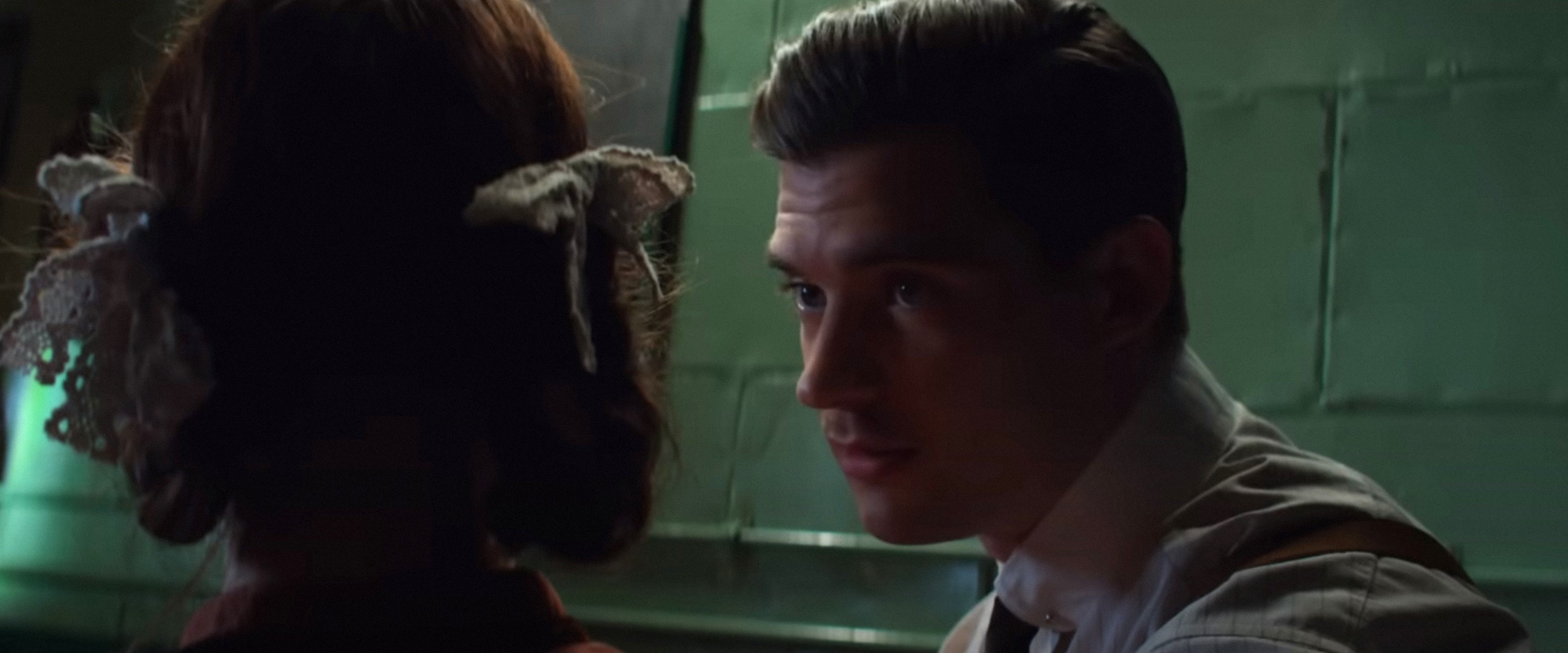 Now, if you're expecting Pearl to take the same kind of gruesome path that X did, you should know that it does not. At least, not QUITE to that extent. It's still very much a horror film, but it plays out less like a classic slasher and more like a psychological drama.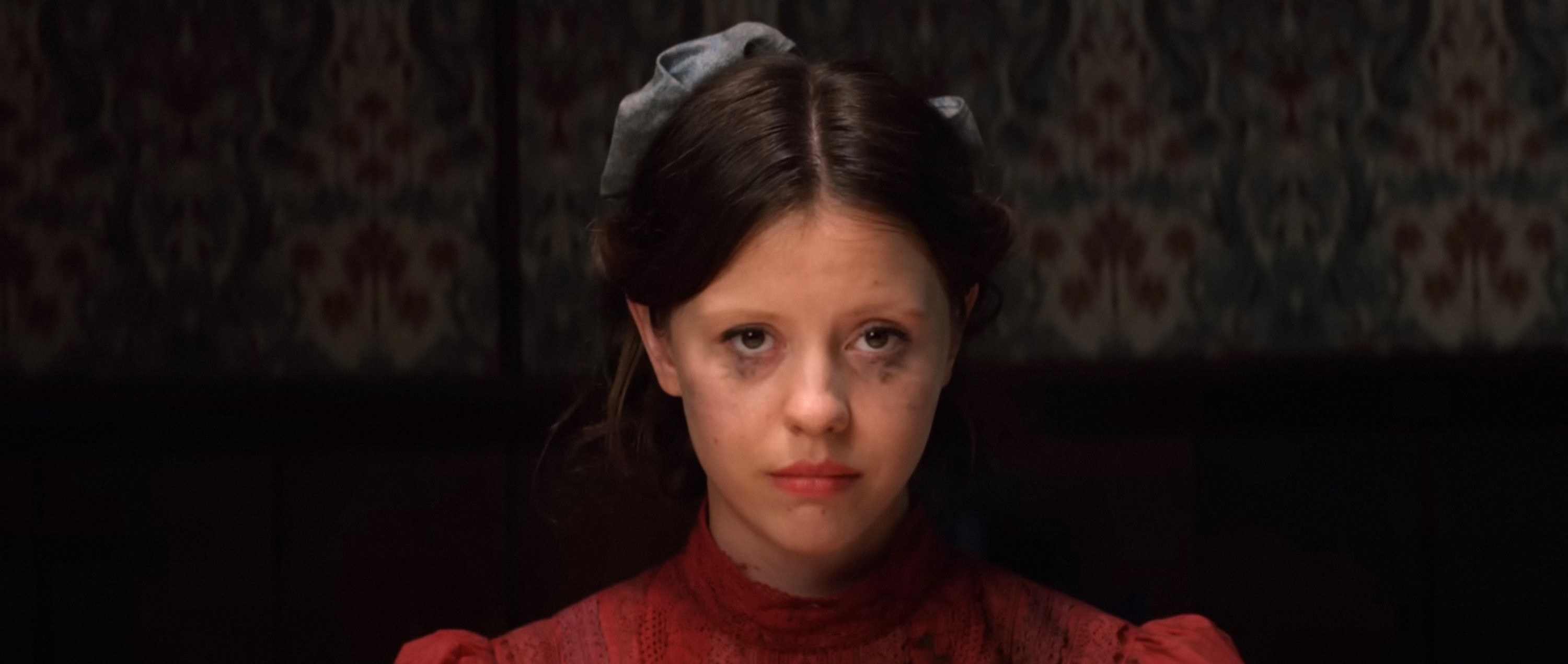 Does that mean there aren't violent scenes? No. There are definitely some of those, and they are QUITE violent. But Pearl takes a much more nuanced approach to develop the breakdown of its titular character.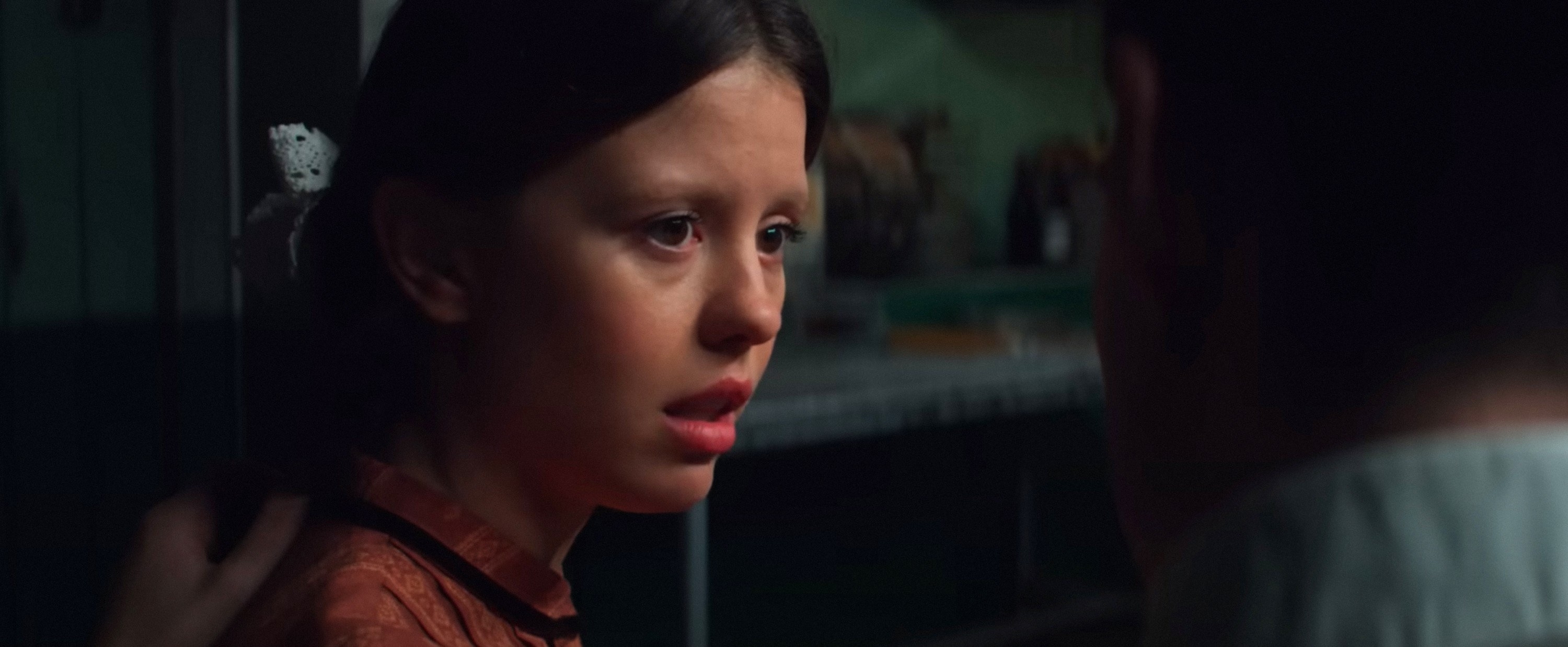 There are moments that will shock you and ones that will leave you feeling HIGHLY uncomfortable. There are also some interesting parallels made in the film between the Spanish flu back then and COVID today that will feel all too familiar for most of us.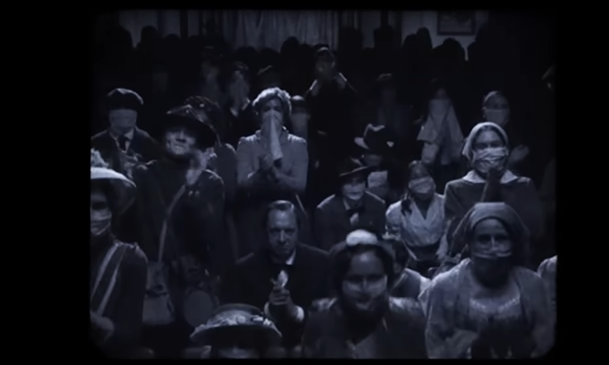 And, let me just tell you, the movie also features one of the creepiest scarecrows I've ever seen in my life. In fact, you'll likely never look at one in the same way after Pearl.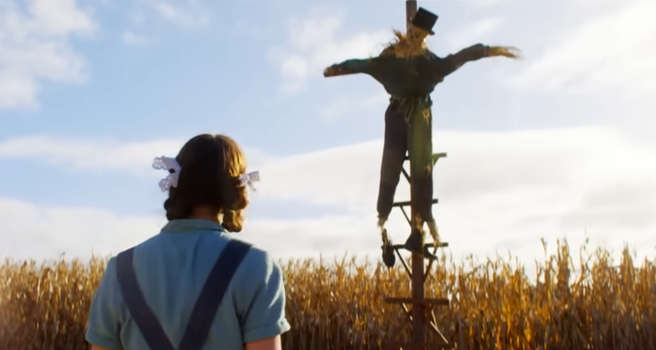 There are also plenty of fun Easter eggs and callbacks to X throughout Pearl that'll keep eagle-eyed fans on their toes. (One of my personal favorites is a man wearing a sandwich board sign that says, "We shall not accept a life we do not deserve." A nice call back to Maxine's mantra throughout X.)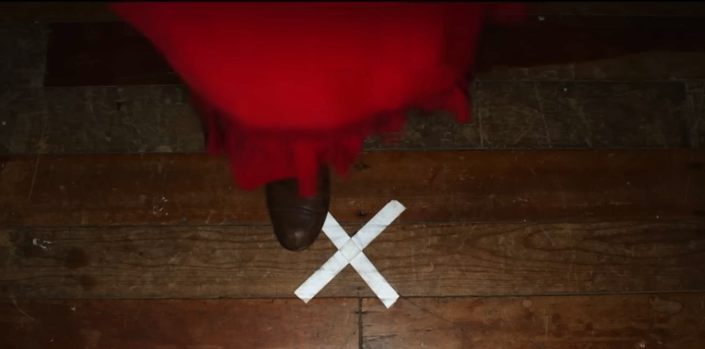 But perhaps the most remarkable aspect of Pearl is Mia Goth's performance.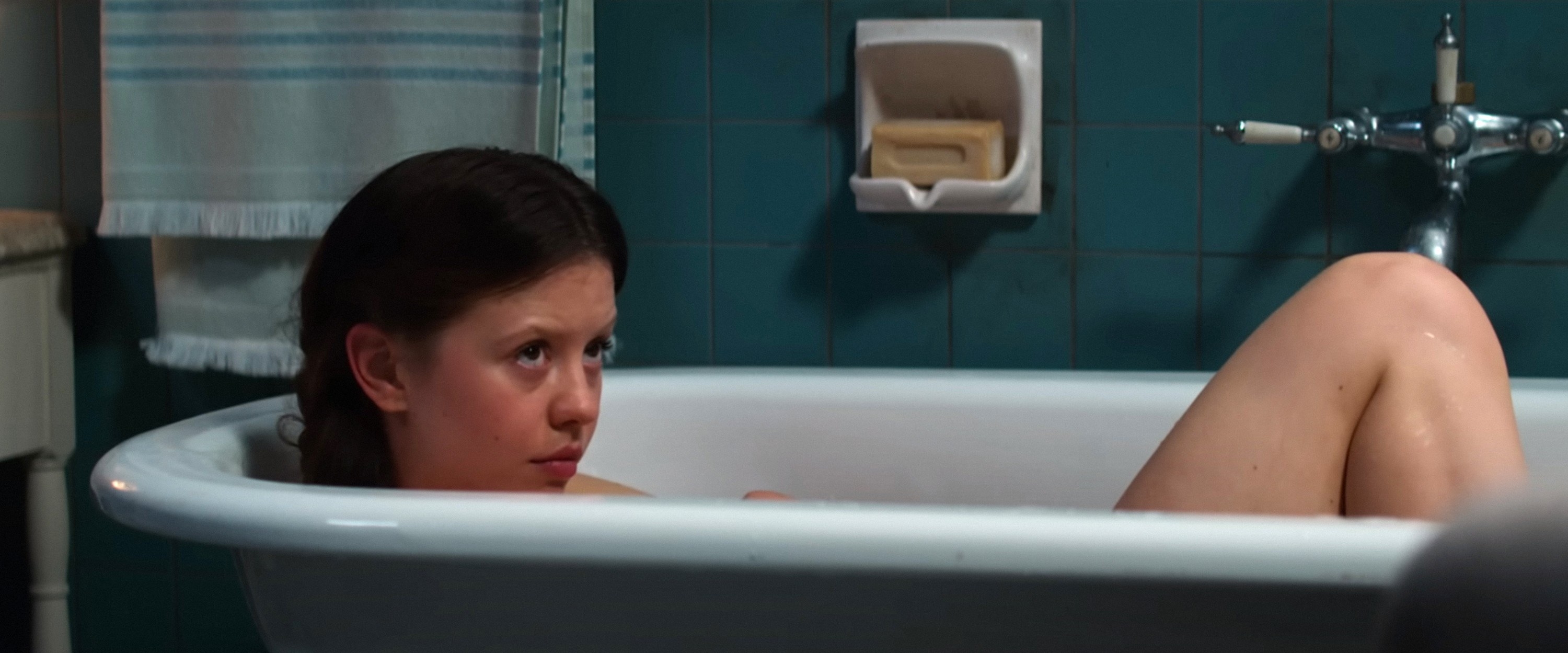 While she was also the lead in X, a lot of Goth's screentime was shared with the rest of the ensemble. And many people probably didn't even realize until after the fact that she was also playing the old woman in that movie (I was one of those people!).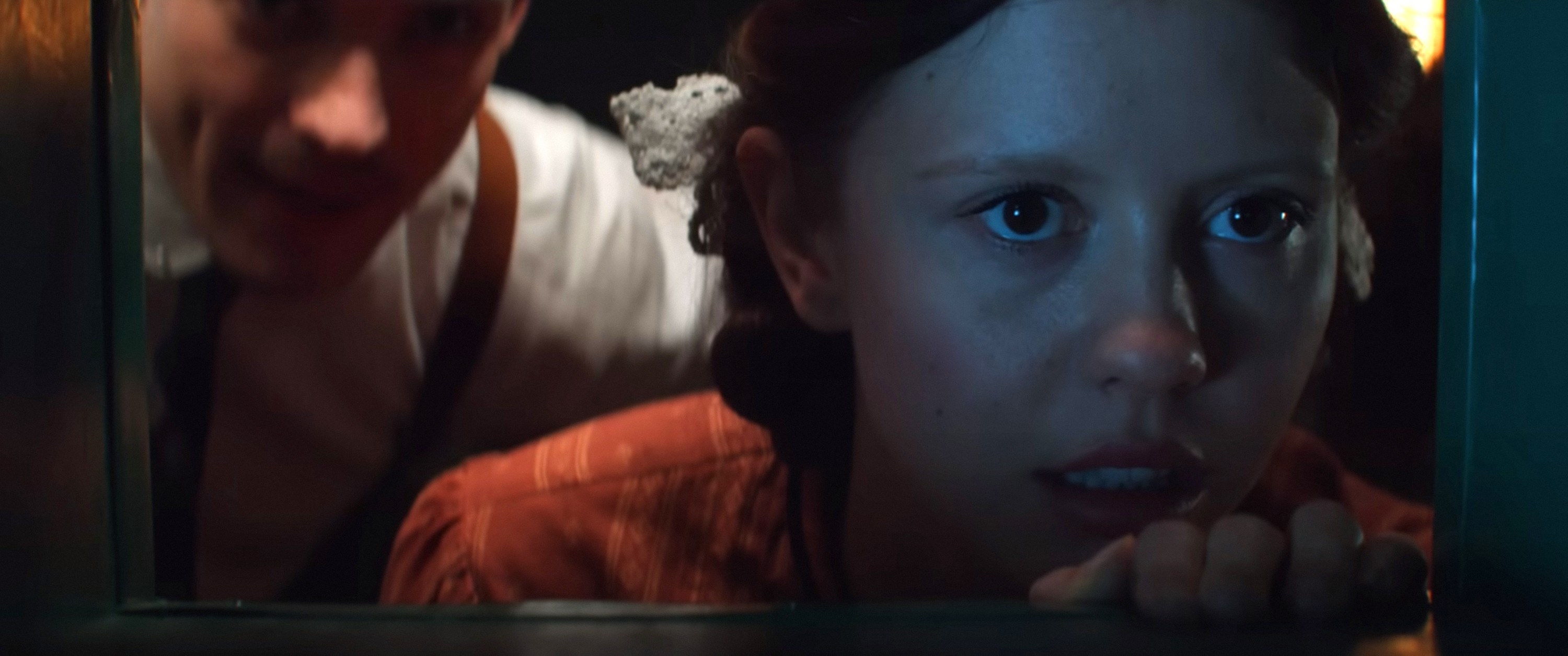 But in Pearl, not only does Goth carry the full weight of the film, but she also shines like the star Pearl wishes she could be. Goth manages to encapsulate the isolation, desperation, and complete unraveling of Pearl to pure perfection, and she'll leave you captivated right up until the very last frame.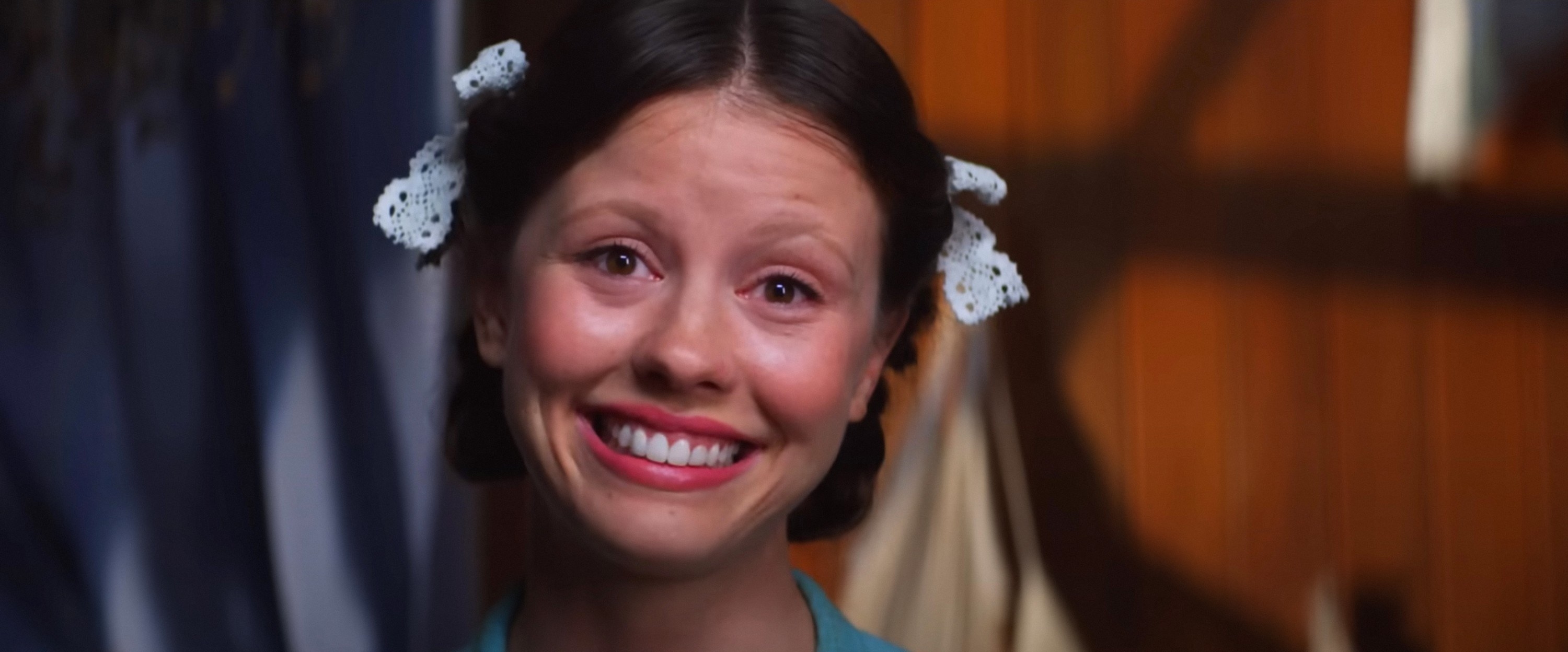 Overall, Pearl is a fun companion piece to X, and it's impressive to see West bang out two very different styles of horror back to back. So, I say come for the whimsical fun, and stay for a screaming good time — 8/10 would recommend!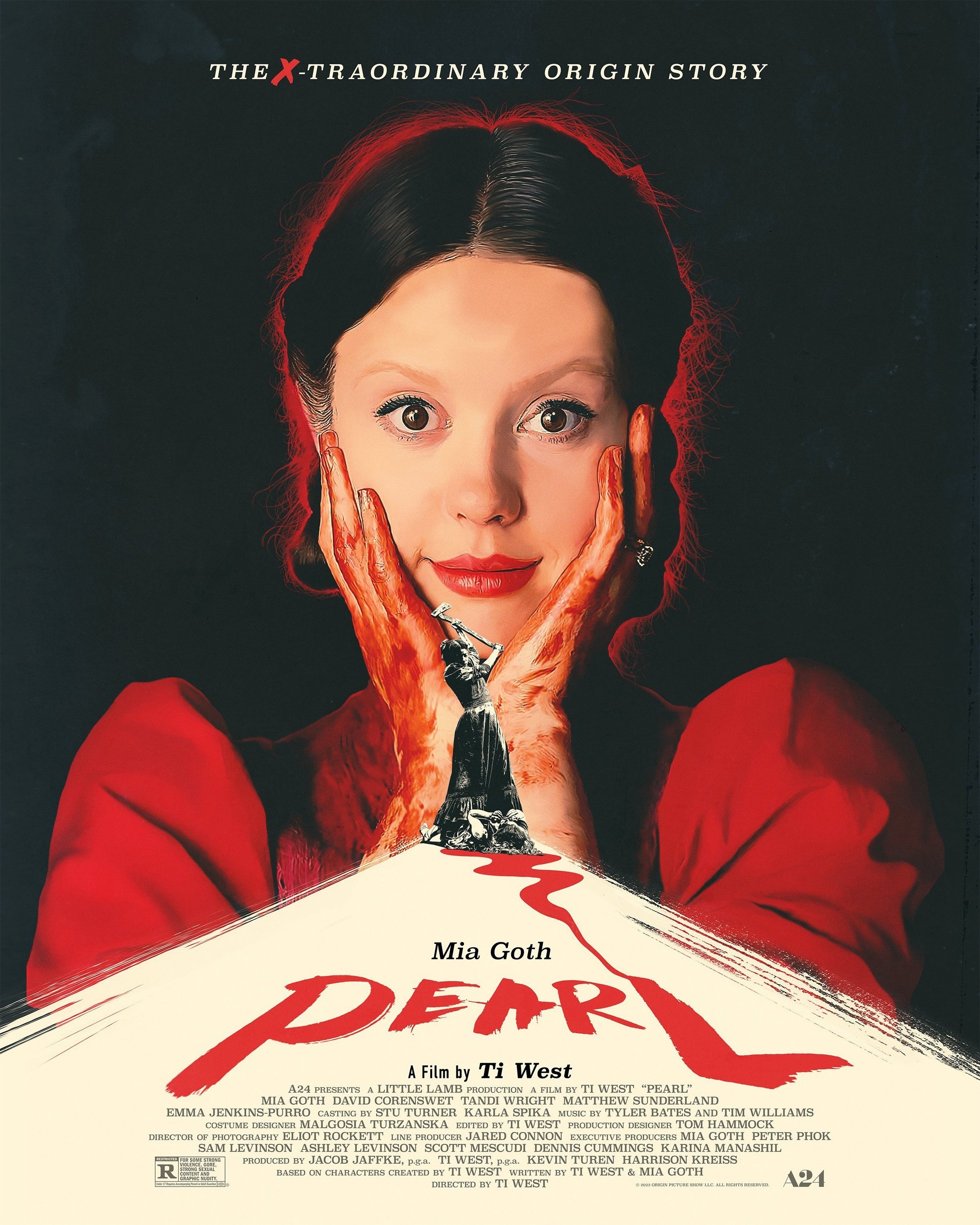 Looking for more recommendations? Check out some of my other reviews from this year: