You know how in The Holiday, Cameron Diaz winds up in a lovely cottage in the English countryside for a much-needed ~holiday~ and general break from life? Well, if you imagine that, but take away the quaintness (and Jude Law) and replace it with ickiness (and lots of creepy men), then you'll basically have Men! I kid, but also, not really...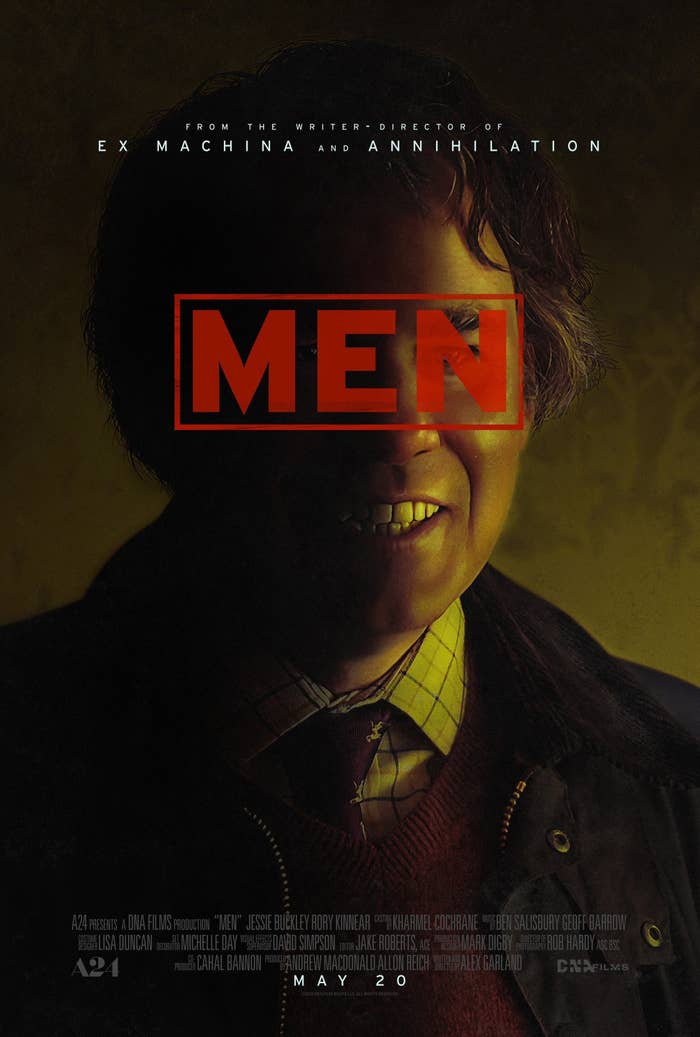 From the mind of Alex Garland, best known for his awesome directorial debut Ex Machina and 2018's Annihilation, Men stars Jessie Buckley (Chernobyl, The Lost Daughter), Rory Kinnear (No Time to Die, Our Flag Means Death), Paapa Essiedu (I May Destroy You, Murder on the Orient Express), and Gayle Rankin (GLOW).
And let me tell you, this movie is not what it seems.
Based on the trailer and title alone, Men seems pretty straightforward. It gives off very Twilight Zone vibes and seems to be delivering the message that all men are the same — toxic. Cut and dry, right? Well, not exactly.
Men, as it turns out, is a much more complicated and question-provoking exploration of one woman's experiences after a toxic and abusive relationship comes to a tragic end.
Oh, and it gets REALLY surreal. Like, "what exactly am I seeing here" surreal.
Note: Spoilers and mentions of domestic violence ahead.

So, Men introduces us to a woman named Harper, whose husband, James (Paapa Essiedu), died before the events of the film. In a brief opening sequence, we see James falling outside their flat, passing a window, and locking eyes with Harper. It's clear he looks afraid, but we're not sure what happened. (Did he jump? Was he pushed? Was it an accident? Is this even real?!)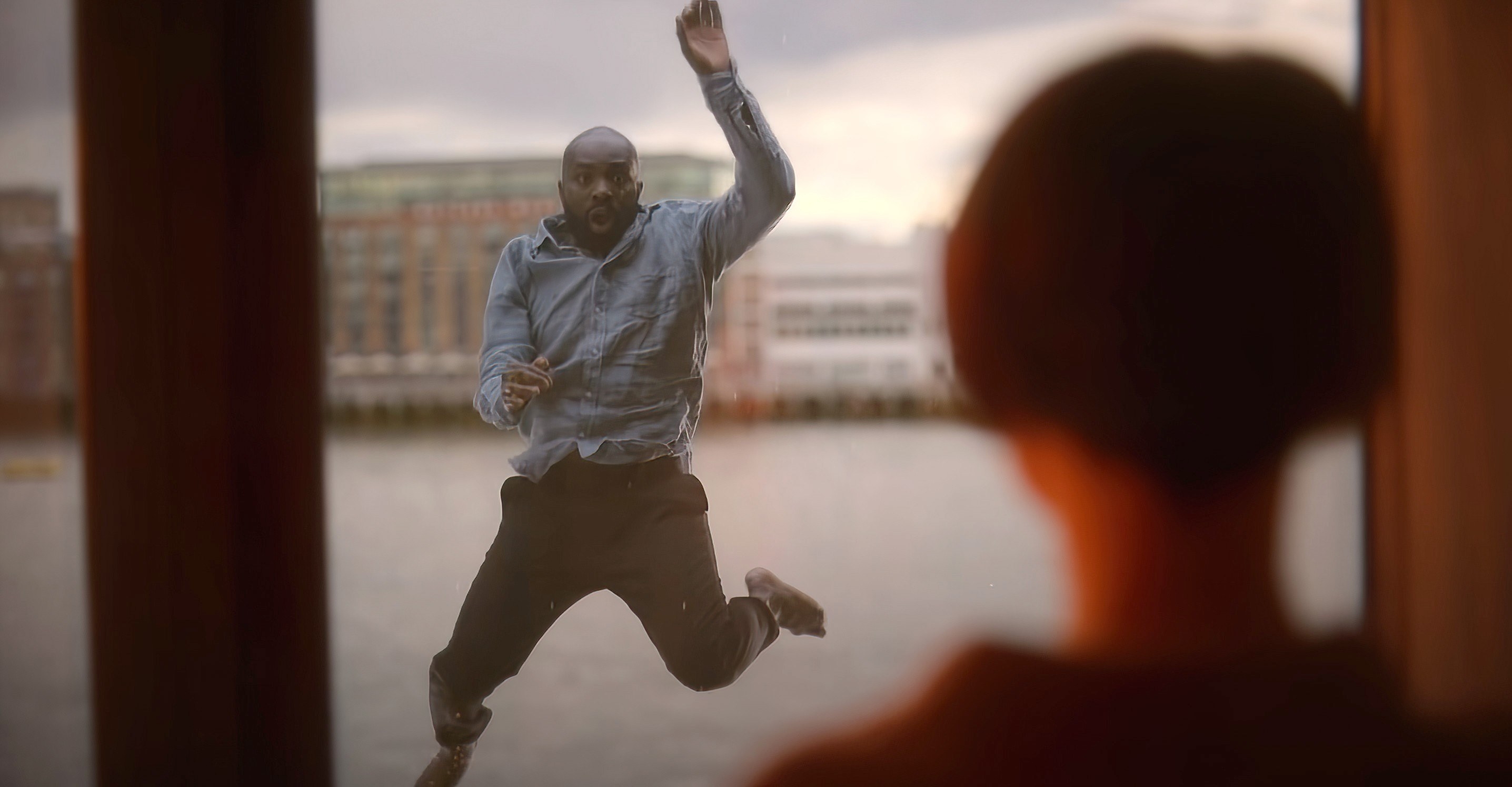 Harper, by the way, is played by the always brilliant Jessie Buckley, who gives another A+++ performance and basically carries the weight of the entire film.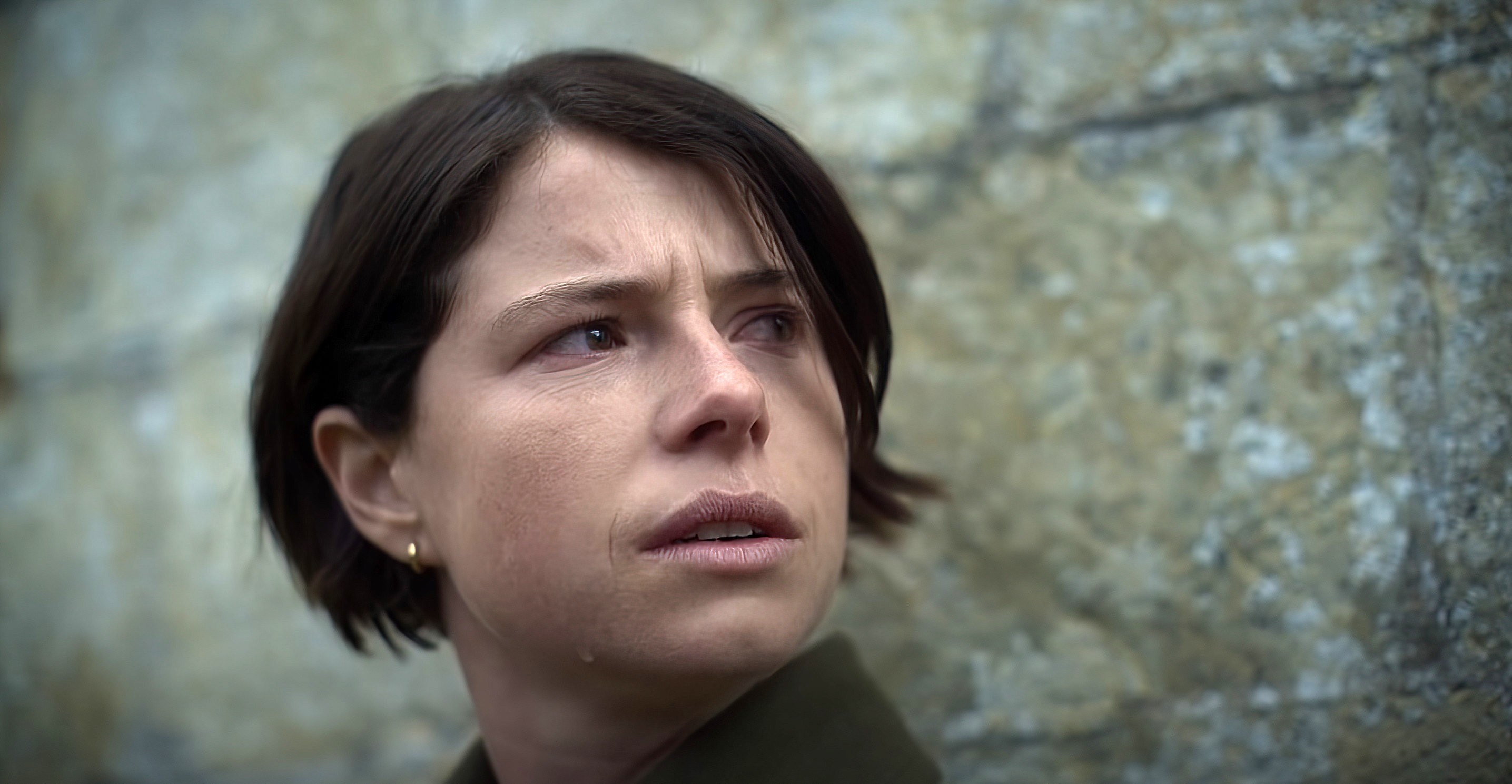 After this traumatic event, Harper retreats to the English countryside in an attempt to heal from, well, EVERYTHING.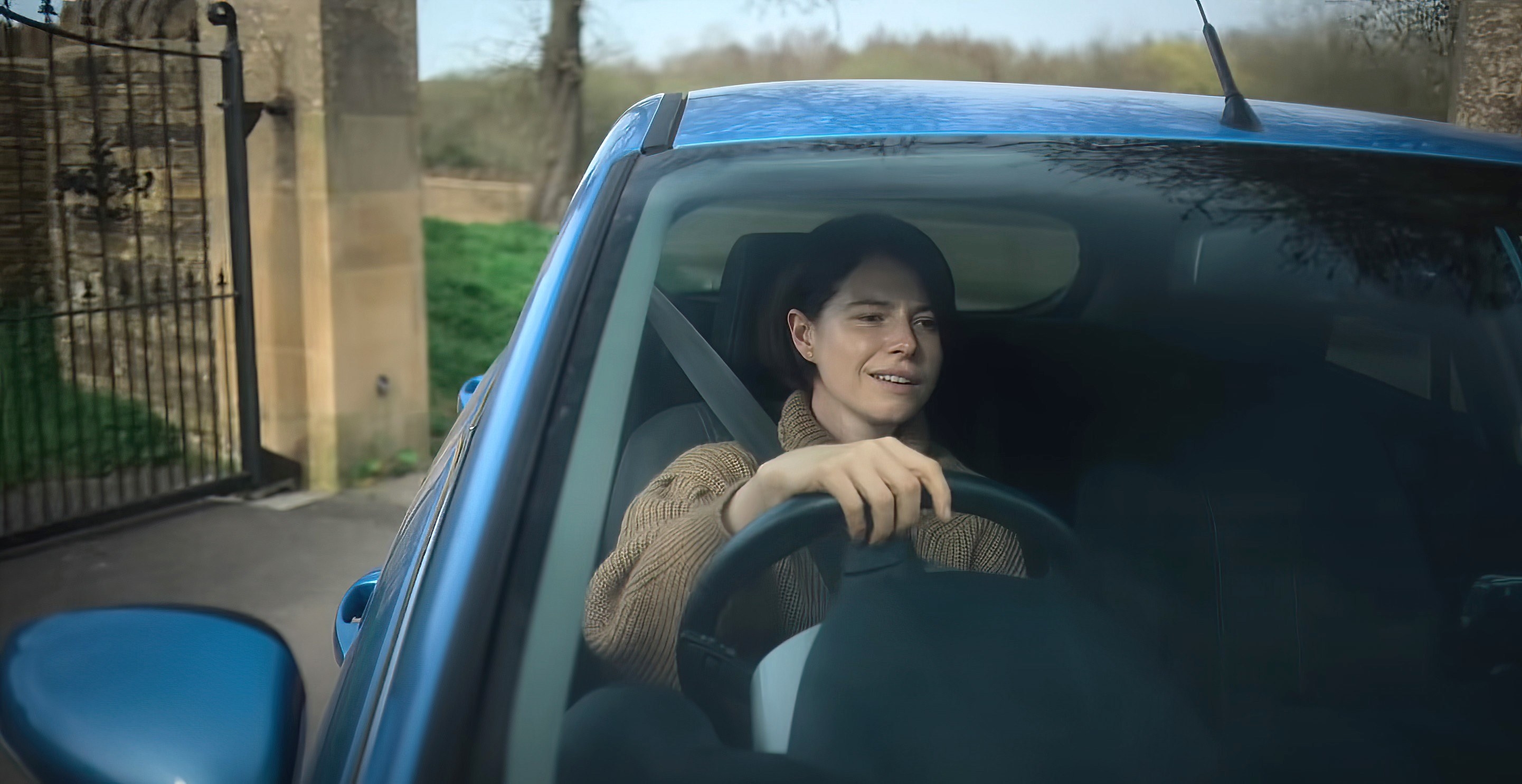 Harper arrives at her lovely rental property that looks straight out of a Richard Curtis film (Four Weddings and a Funeral, Notting Hill, Bridget Jones's Diary, you get it...), and in a very on-the-nose Bible reference, she helps herself to an apple from a tree on the property.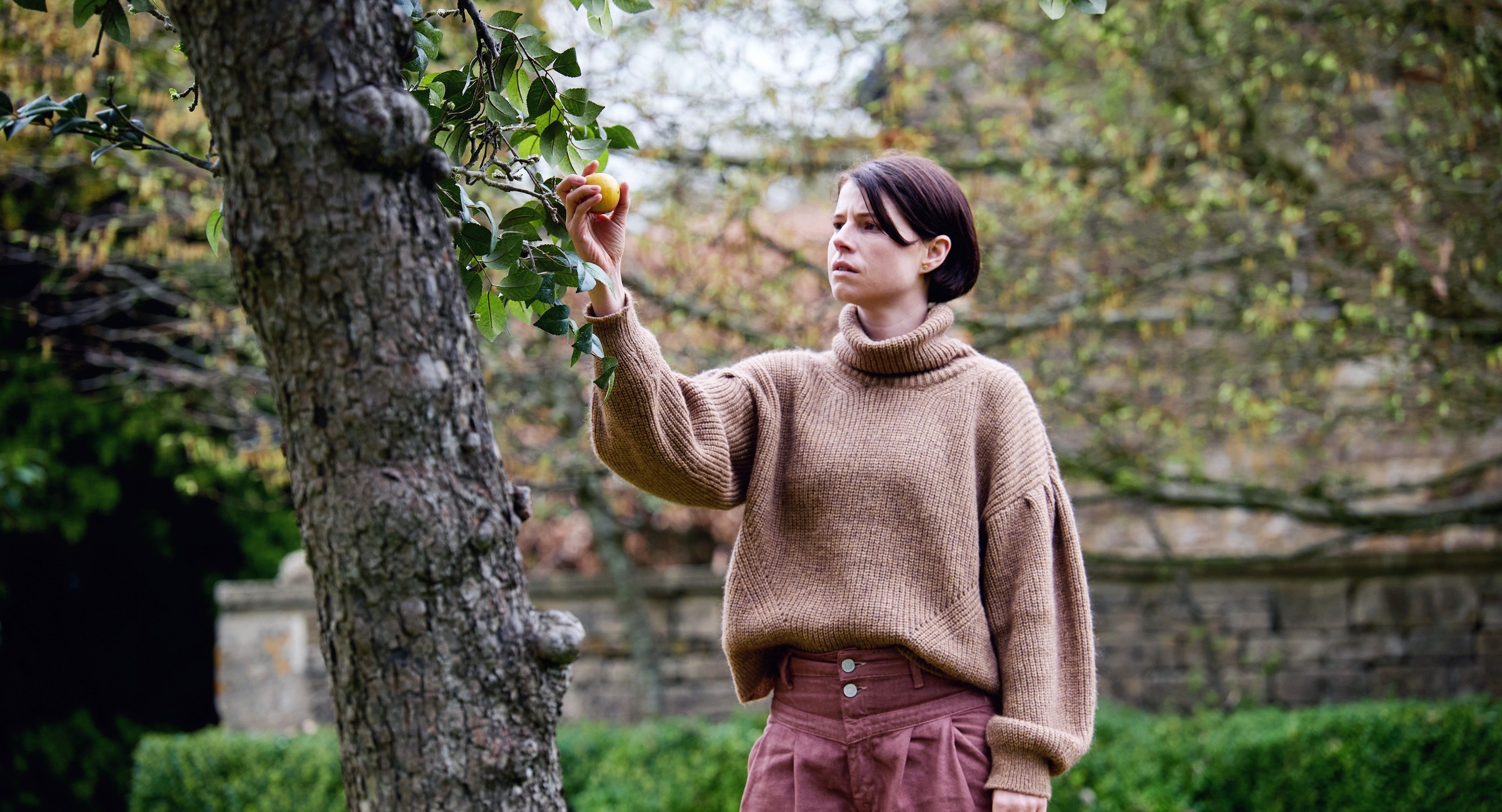 The rental property's slightly creepy owner, Geoffrey, greets Harper and, although he seems nice enough, he's painfully awkward, a little nosy, and makes lame jokes. Basically, Geoffrey had me laughing out of serious secondhand uncomfortableness.

(Admittedly, Geoffrey's presence is definitely one of the lighter aspects of the film, but still... *shivers*)
Harper shakes off the ~weirdness~ of country lad Geoffrey and goes on what she hopes will be a refreshing walk in the woods nearby. (LOL, I know...since when has walking in the woods in a horror movie ever been a good idea, right?)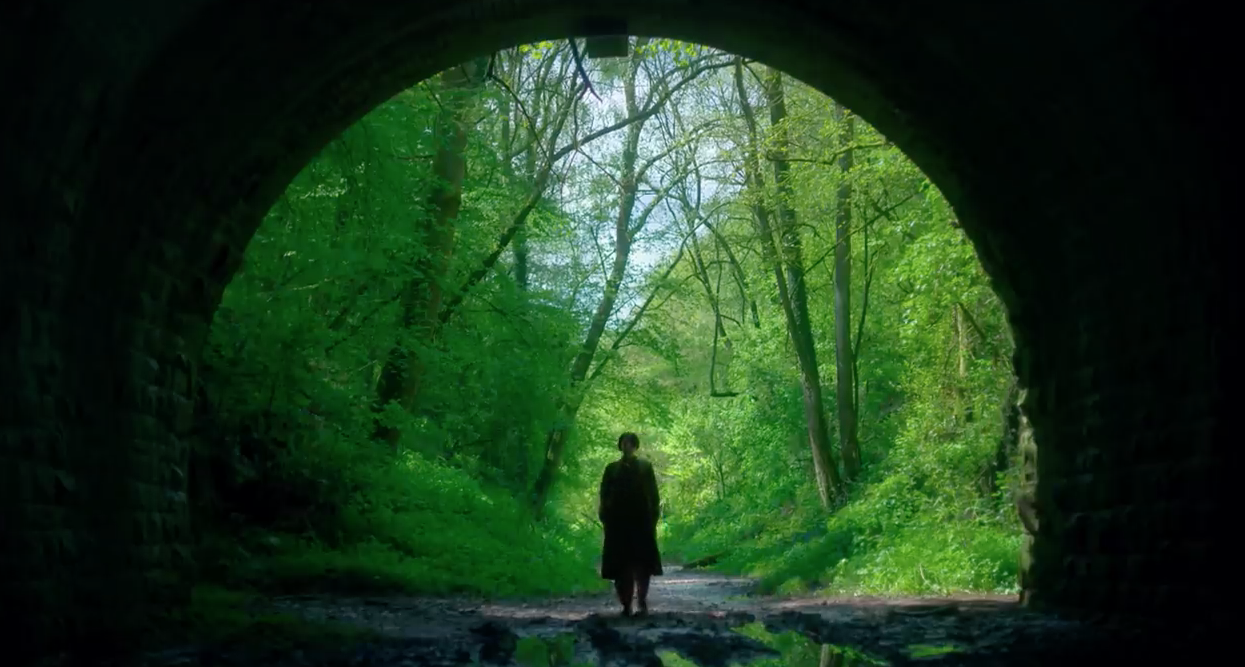 She enjoys herself for about five minutes before she encounters a strange, naked man at the end of an abandoned train tunnel. And that's not even the weirdest part...because this naked stranger has the SAME FACE as Geoffrey.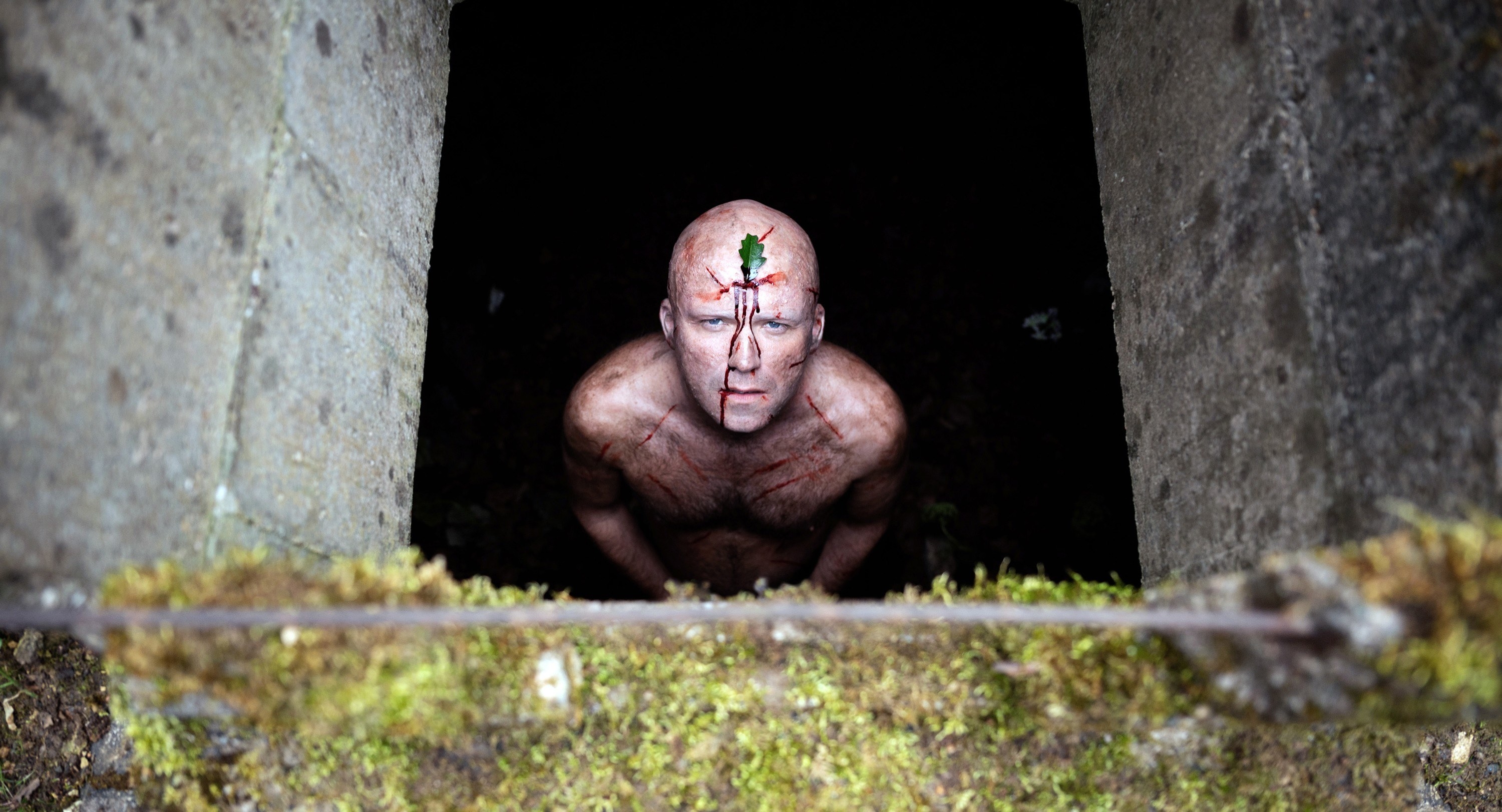 Harper attempts to move past this awful encounter (when will she catch a break?!) and get back to other things, like work and giving her friend a FaceTime tour of the rental. But because this is a horror film, it's not too long before the naked man shows up at her home.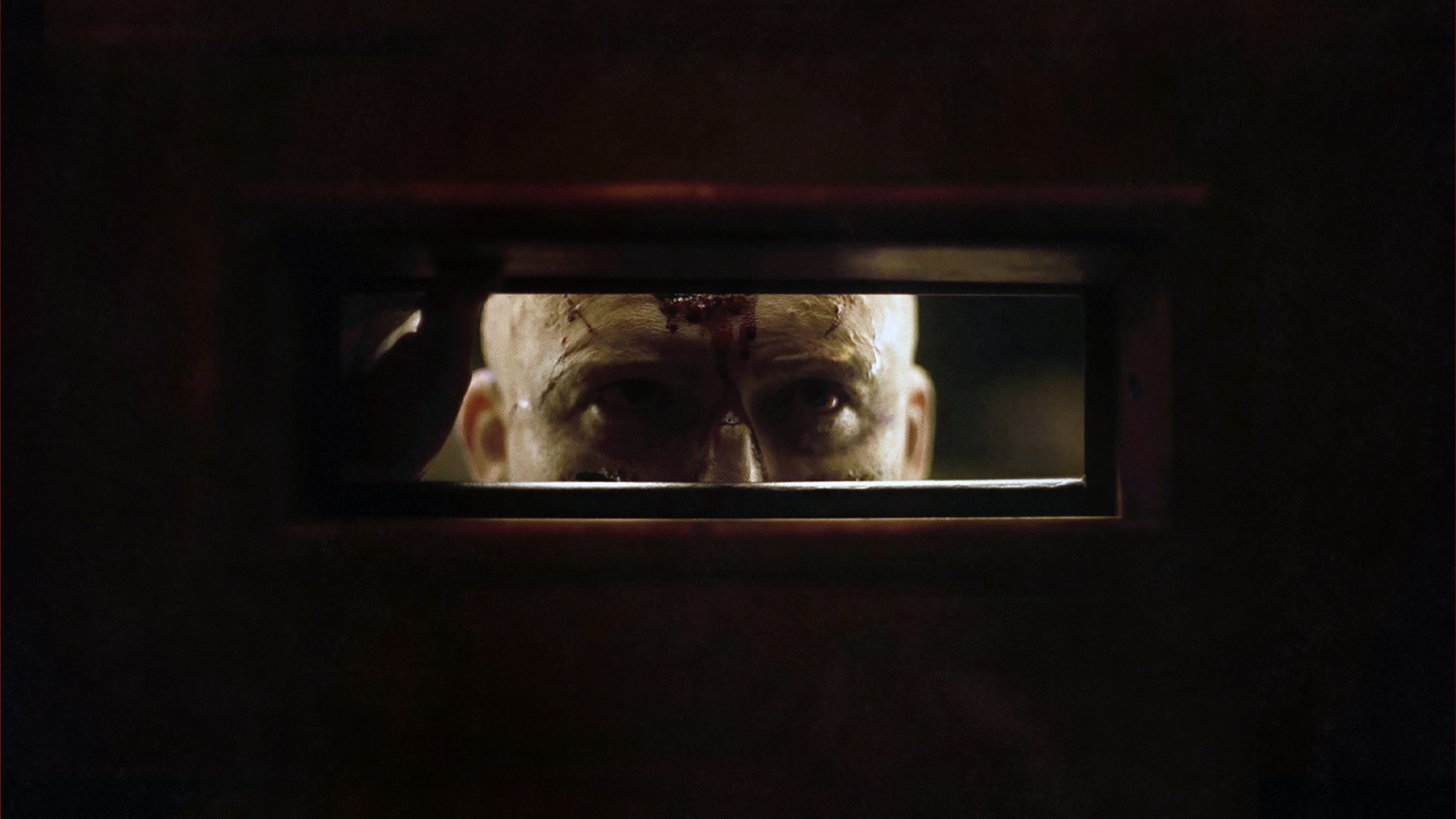 She calls the cops, they take a report and kinda brush off the whole thing, because what are cops good for if not being completely bad at their jobs, right? Side note: One of the cops is ALSO played by Kinnear.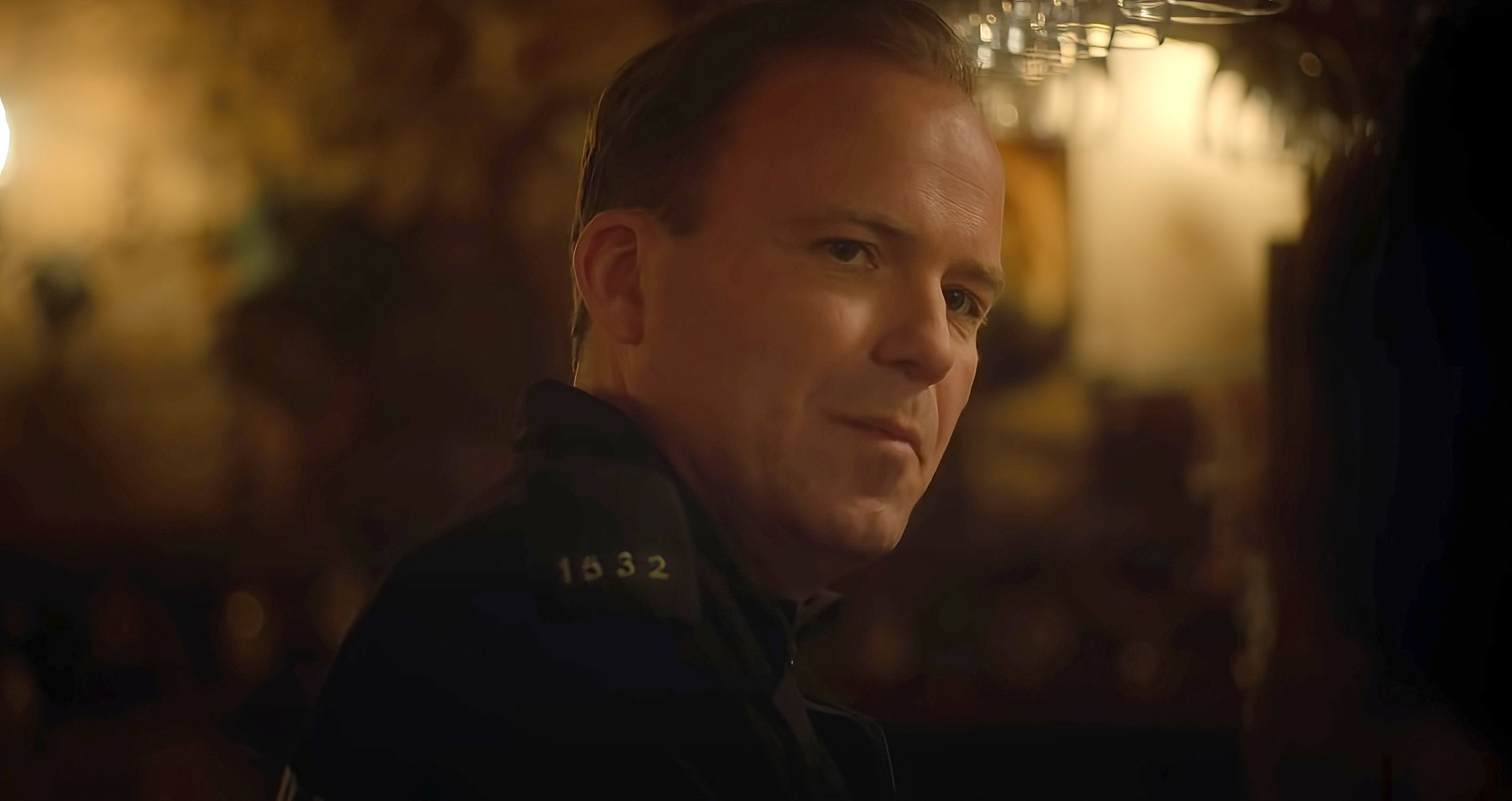 And if you haven't figured it out by this point (or seen the trailer), YES...Geoffrey, naked man, and all the other men in this village are played by the same actor — Rory Kinnear, who is very good in the film. He's able to transition from character to character seamlessly and each of them gives off their own, unique icky and horrifying energy.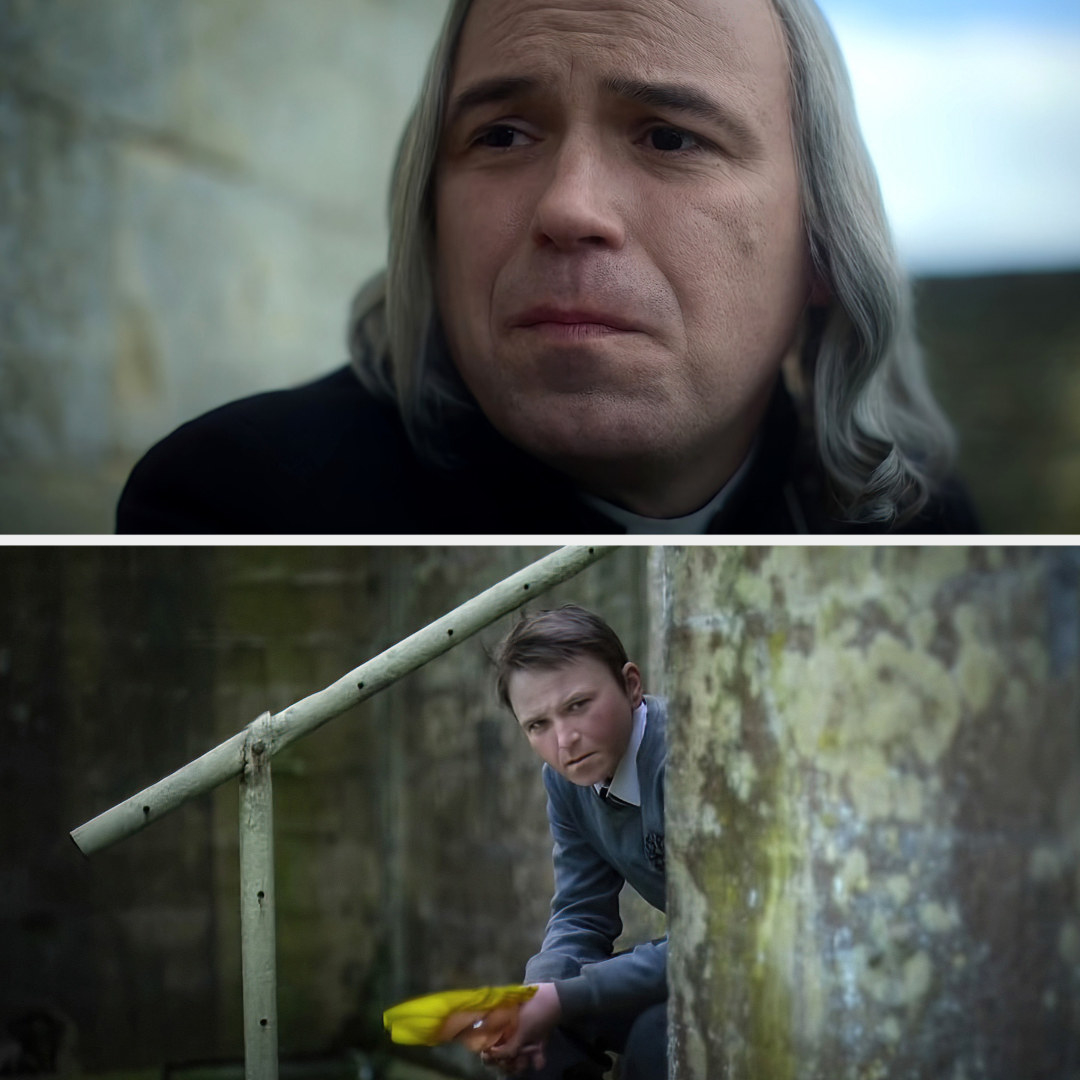 Oh, and it does not phase Harper at all that every man has the same face. Clearly, she does not see what we see. (Make of that what you will.)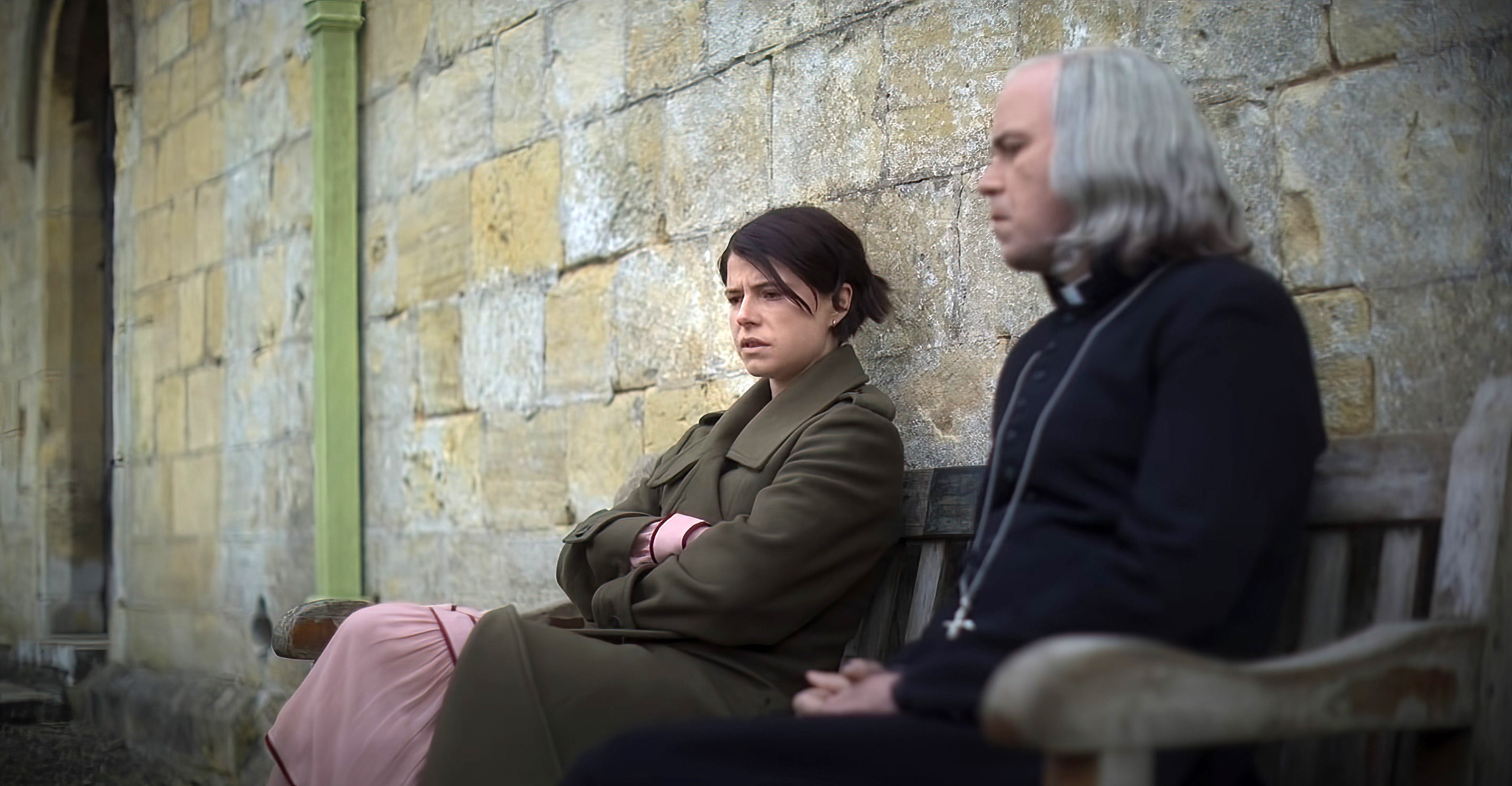 In a series of flashbacks, we also learn Harper and James' relationship was incredibly toxic (at least toward the end) as well as emotionally and physically abusive.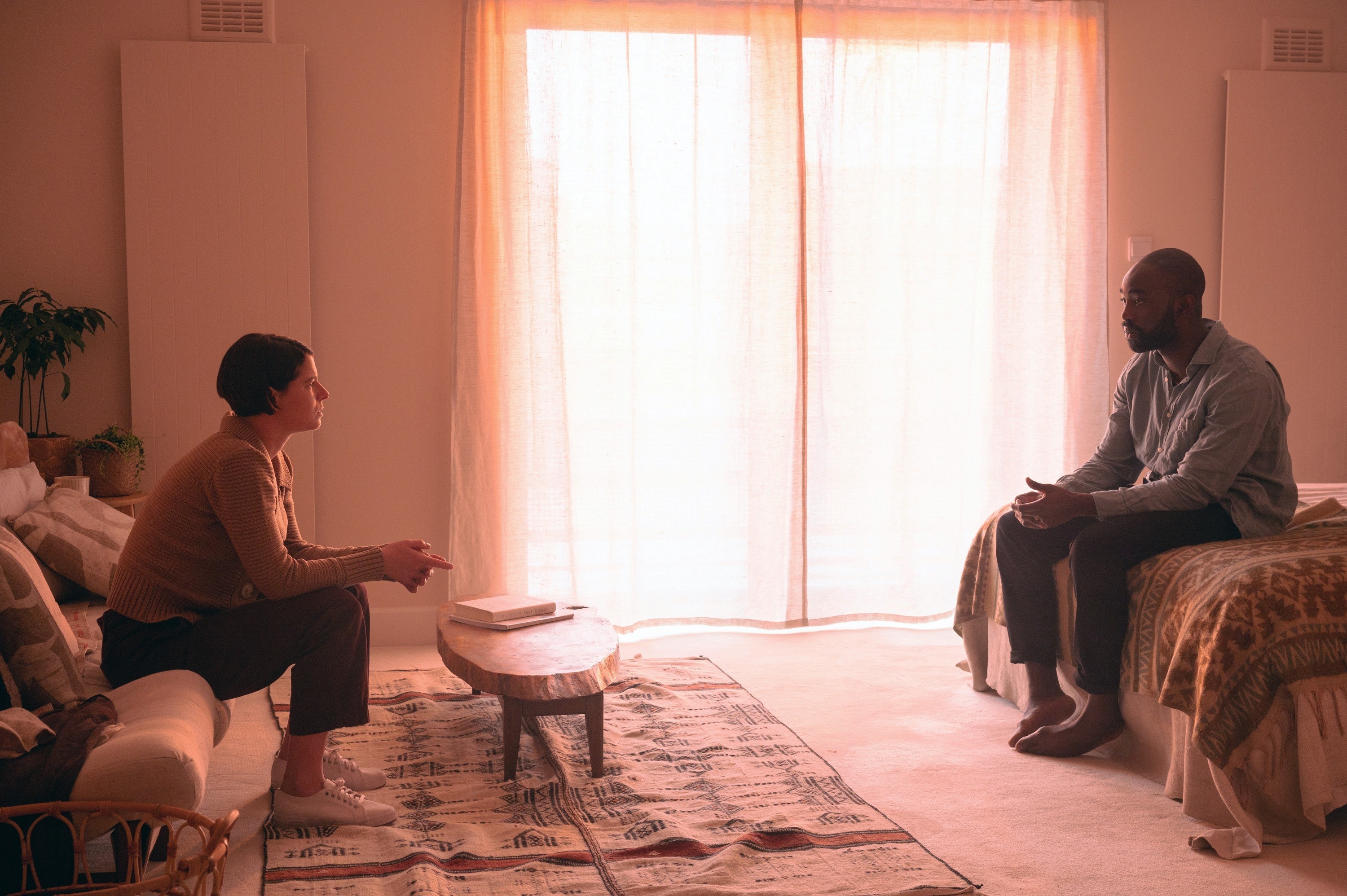 But back to the present day. Despite the strange things that keep happening to her at an increasingly alarming rate, Harper refuses to give up what is SUPPOSED to be a relaxing retreat of self-discovery. Fair enough.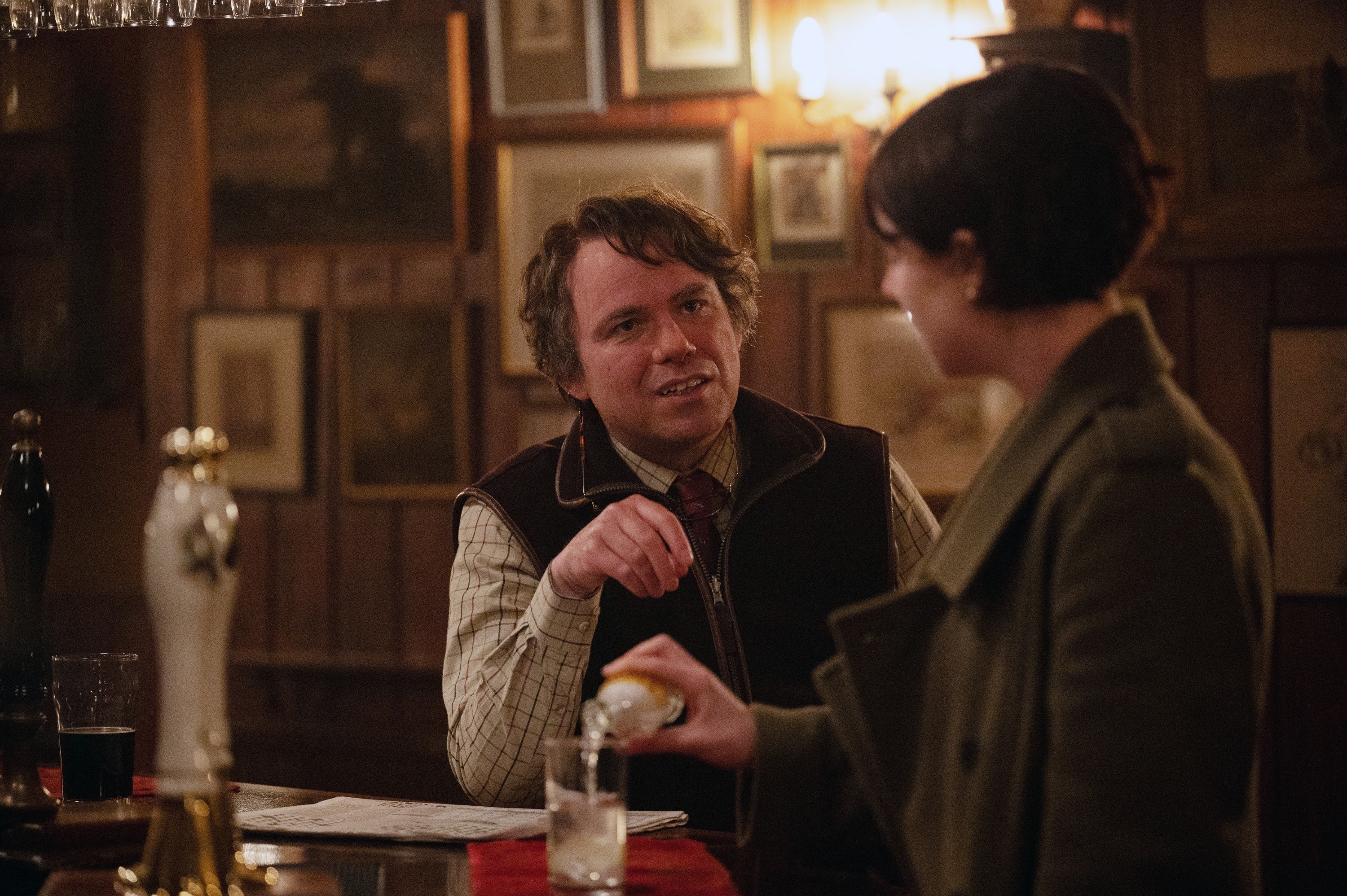 The Green Man is never named in the film, but it apparently stems from mythology. It's introduced in the village's church as a carving alongside another carving of a woman holding her vagina open (allegedly symbolic of the May Queen).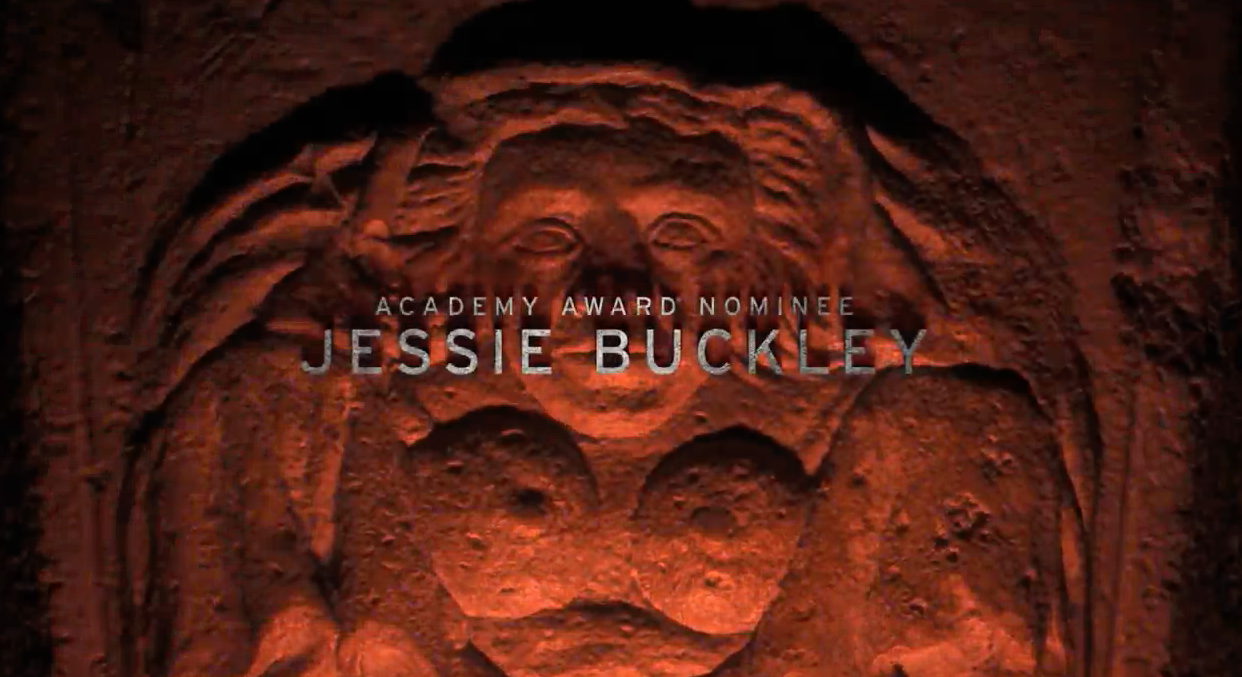 So, if you thought the idea of a bunch of men sharing one face was really weird, buckle up...because from here on out, it's an even more W-I-L-D ride.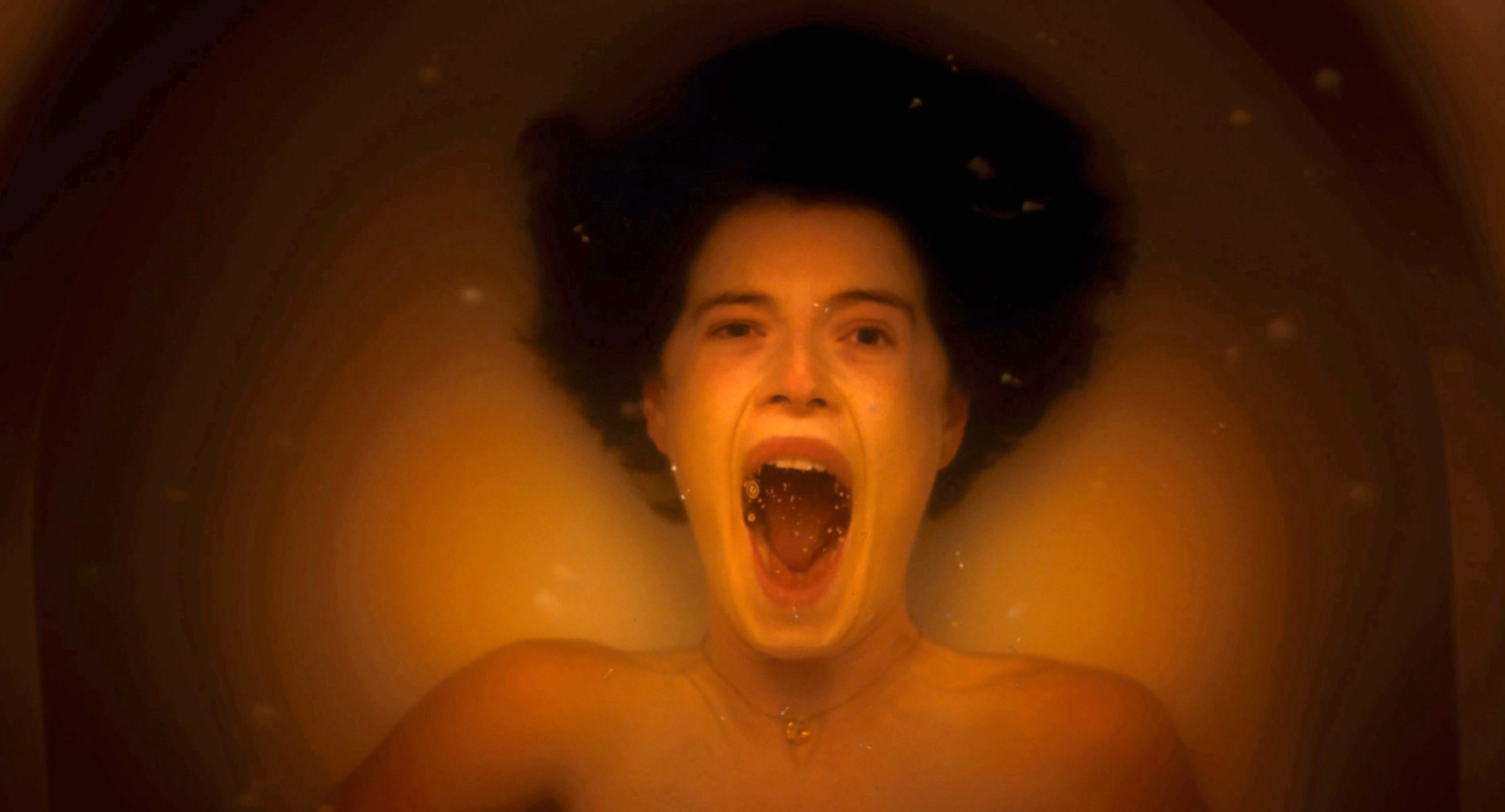 What unfolds is a mix of traditional home invasion horror and truly surreal (with a capital S) gore.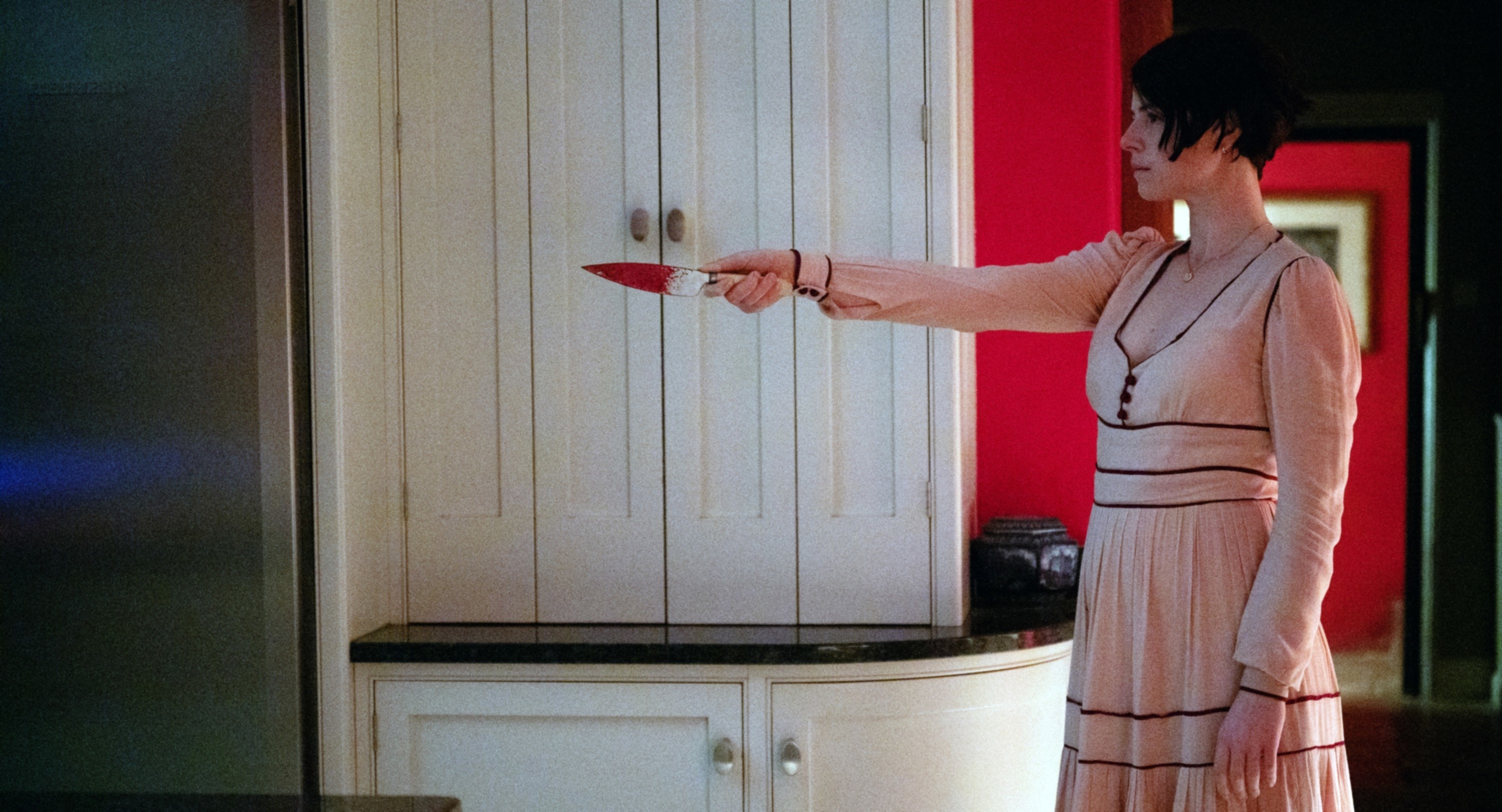 I won't go into detail about what specifically happens, because the remainder of the film is INCREDIBLY abstract and worth experiencing on your own. If I attempted to explain it, I doubt I'd make much sense. Also...major spoilers.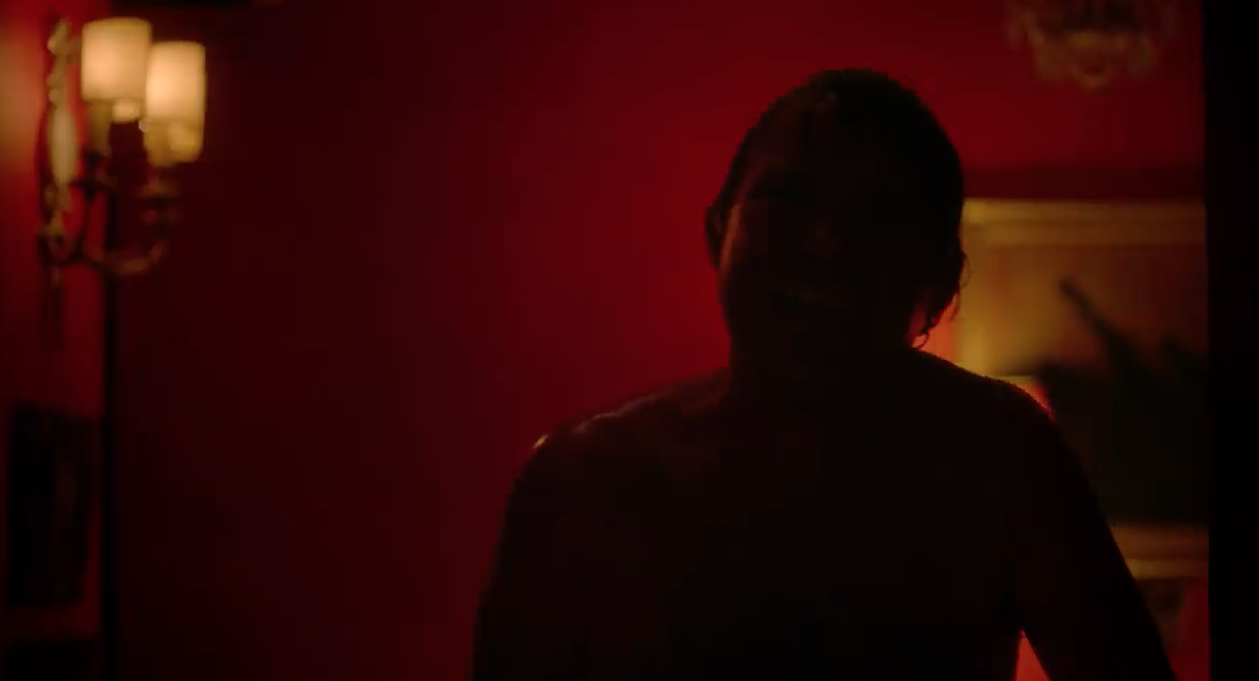 But I can tell you that the events that play out will leave you with MANY questions. For example, it's not entirely clear whether the Green Man is out to harm or help Harper.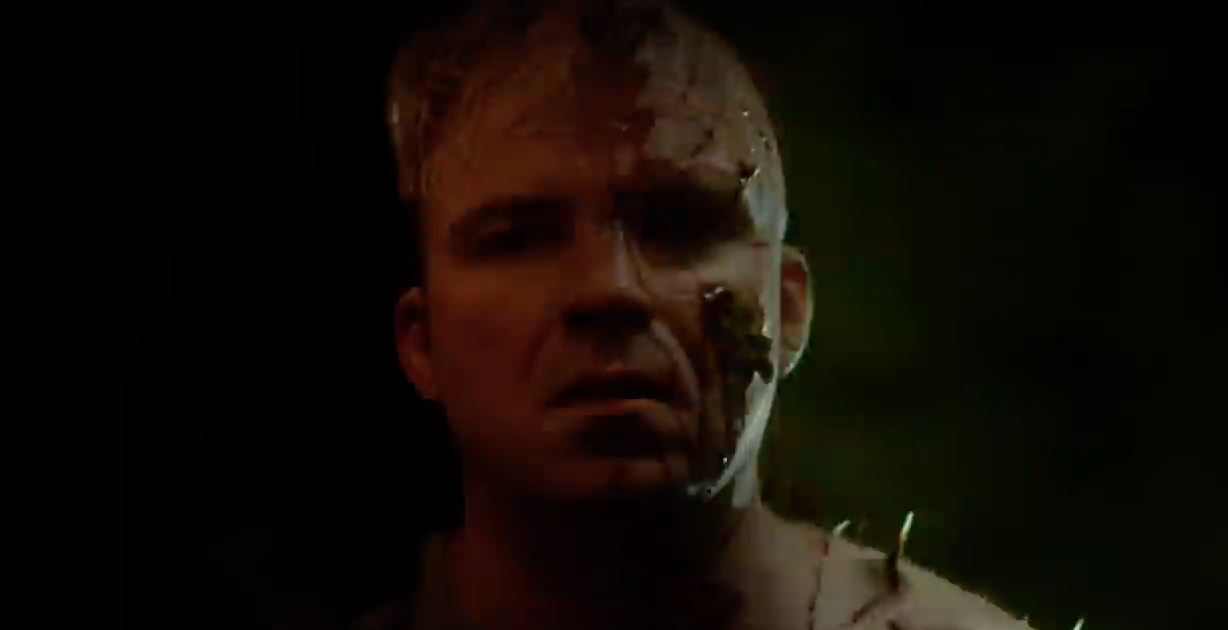 Also, if you're not a fan of gore and blood, you should know there are a couple of sequences that will be A LOT to handle. If you can imagine the creature from The Thing, but like 10x bloodier and far more bizarre, then you're headed in the right direction.
Although, at face value, Men appears to be following in the footsteps of other recent hit folklore horror films like Hereditary or even The Witch, it strays from that path and runs far off, like a naked madman in the woods. It's a mystifying story wrapped up in mythology and domestic horror that will leave you with MANY questions. And if I'm being honest, I'm not 100% sure what the message is from the film. But the thing that really sets it apart, that you'll probably be thinking about for days (months, years?!), is the wild AF and grotesque ending. So, if surreal, atmospheric horror with a dump of gore is your thing, you should definitely check it out.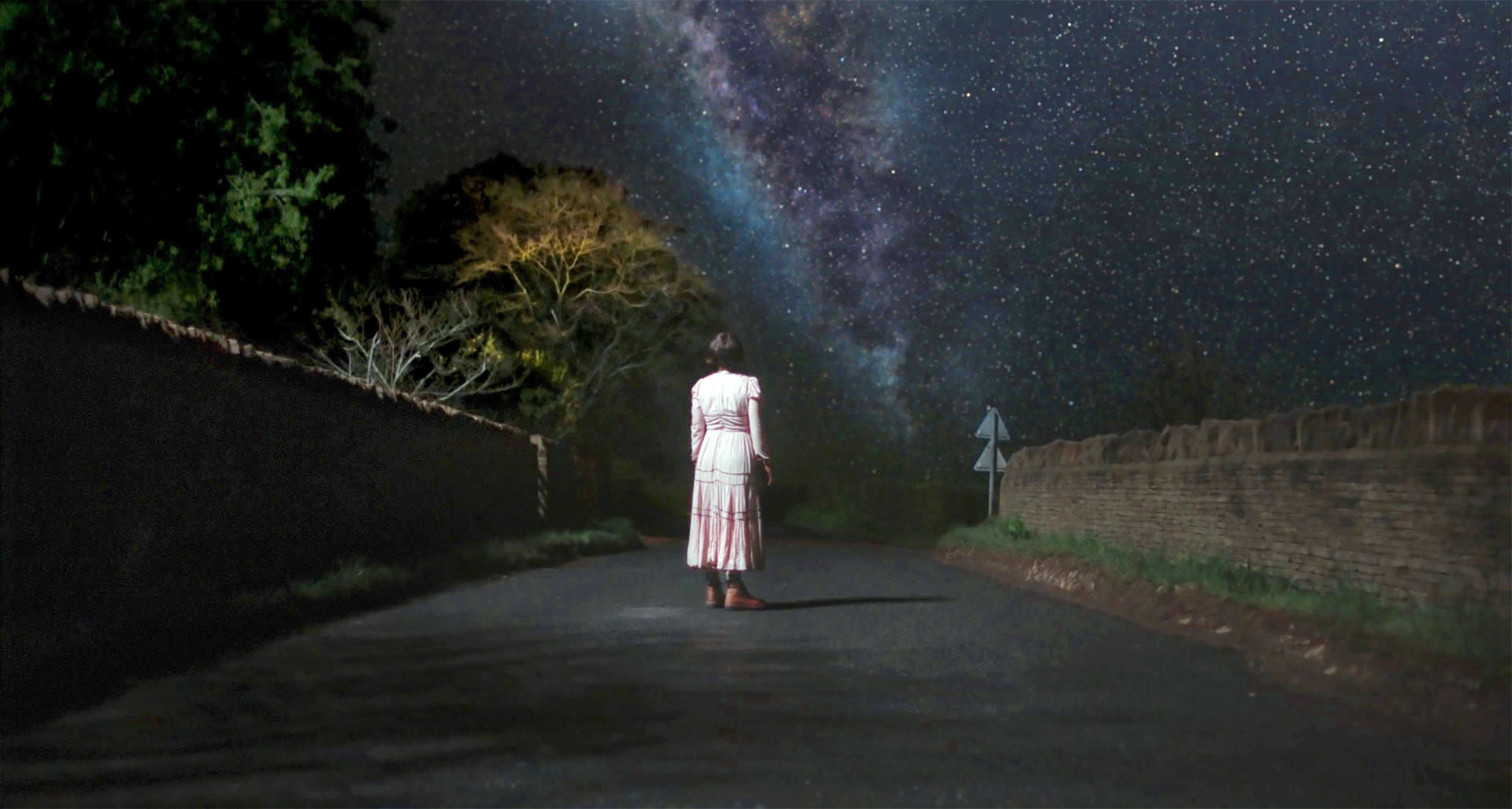 Looking for more recommendations? Check out some of my other recent reviews: