Before we get going here, you should know that if you're the kind of person who wants to know ABSOLUTELY NOTHING about Nope before going into it, I recommend you leave now (and bookmark this post for later).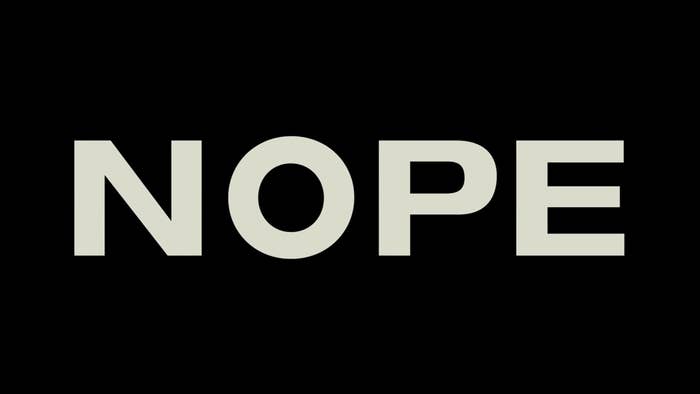 Now that we have that out of the way, let's get on with it...
So, back in 1993, a film called Fire in the Sky came out to mediocre fanfare. If you haven't seen it (or haven't even really heard of it), Fire in the Sky explores the story of a man who is abducted by aliens and then suffers from severe PTSD.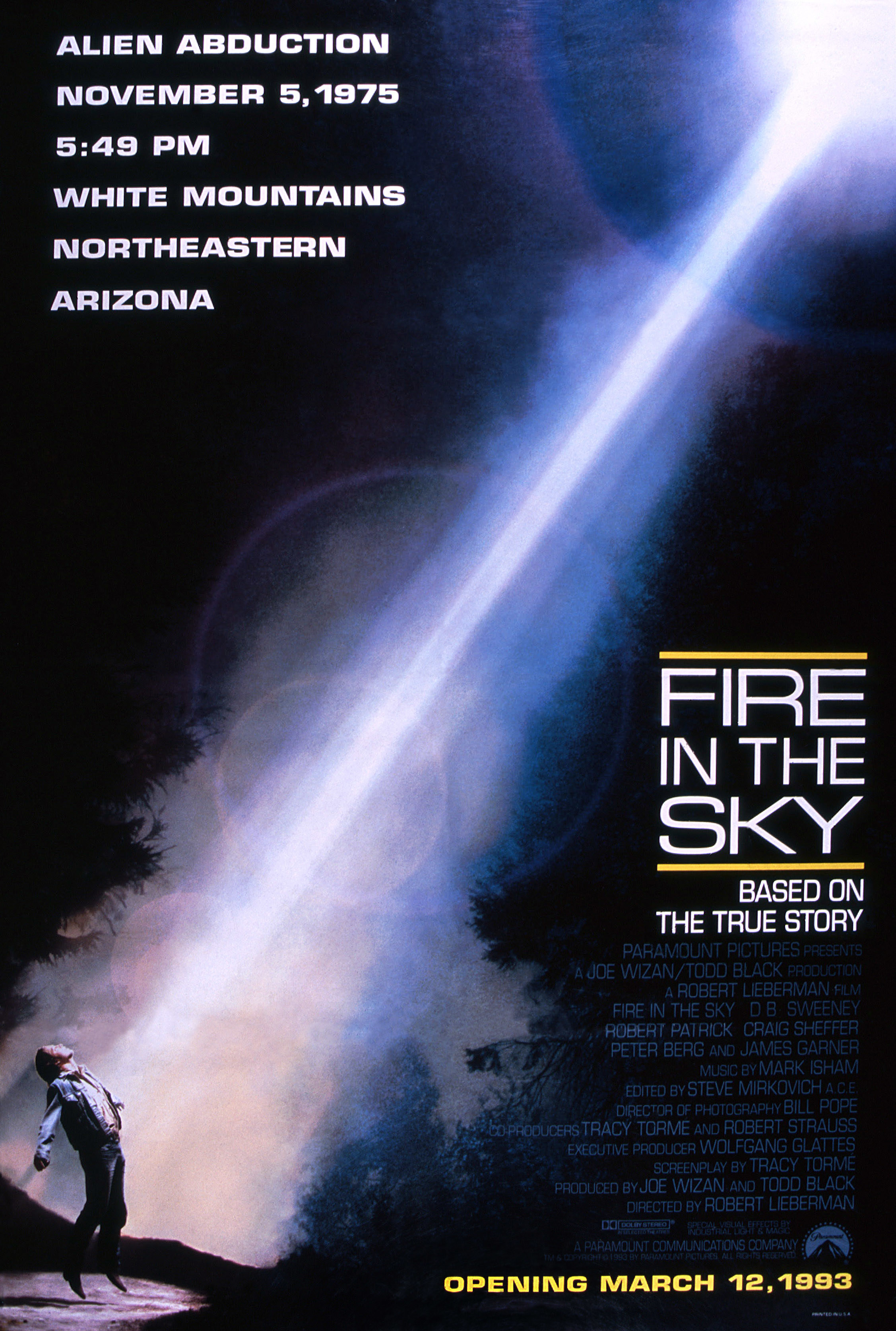 The film itself is not ~the best~; however, the scenes aboard the alien aircraft are some of the MOST horrifying things I have ever seen in any movie. And the reason I bring it up is that there are parts of Nope that INSTANTLY reminded me of those same horrifying scenes, and that should kind of set the tone of the film for you...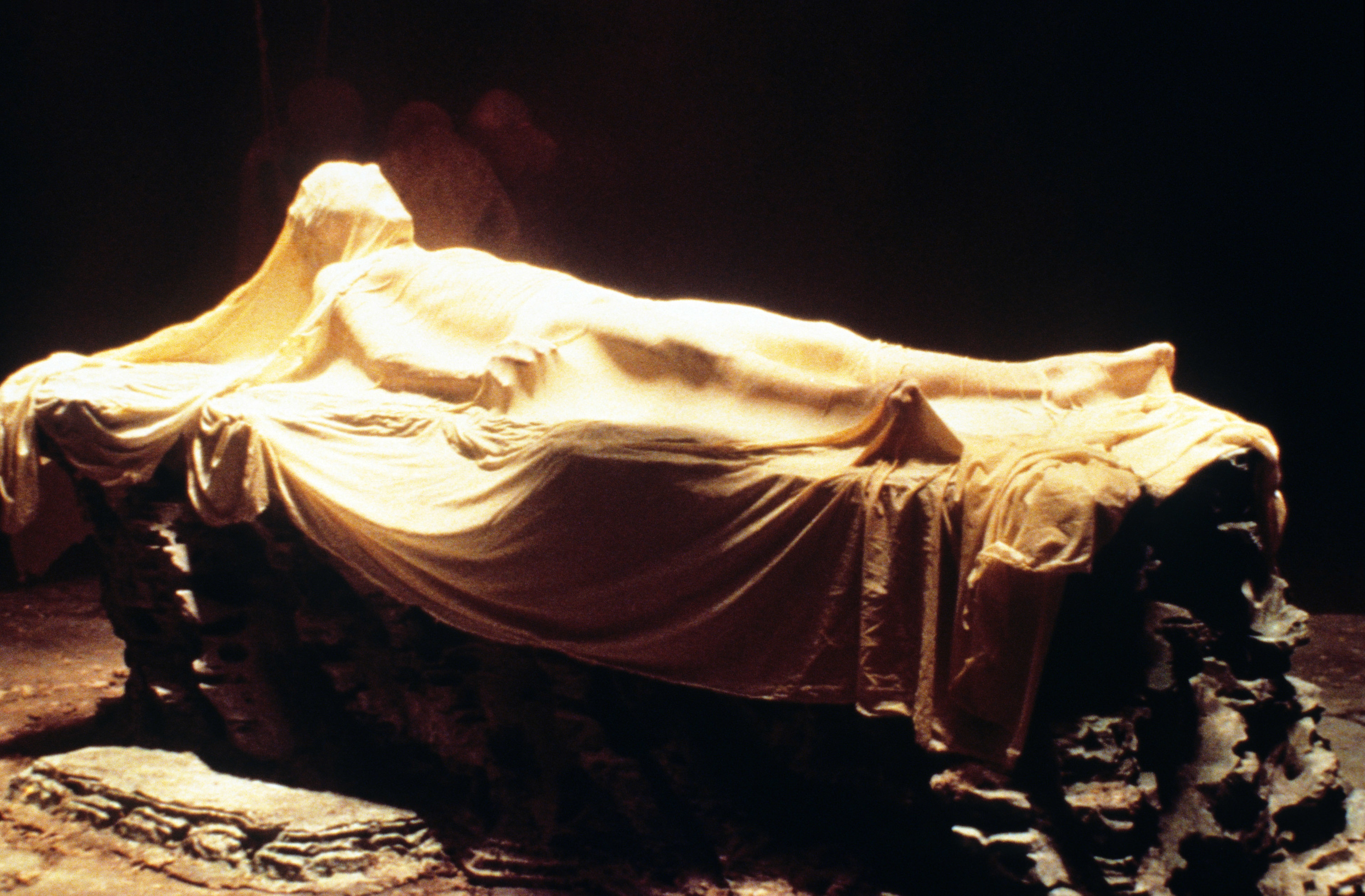 Now, Nope follows Hollywood horse-training family the Haywoods, who run a ranch just outside Los Angeles in the more isolated Santa Clarita valley.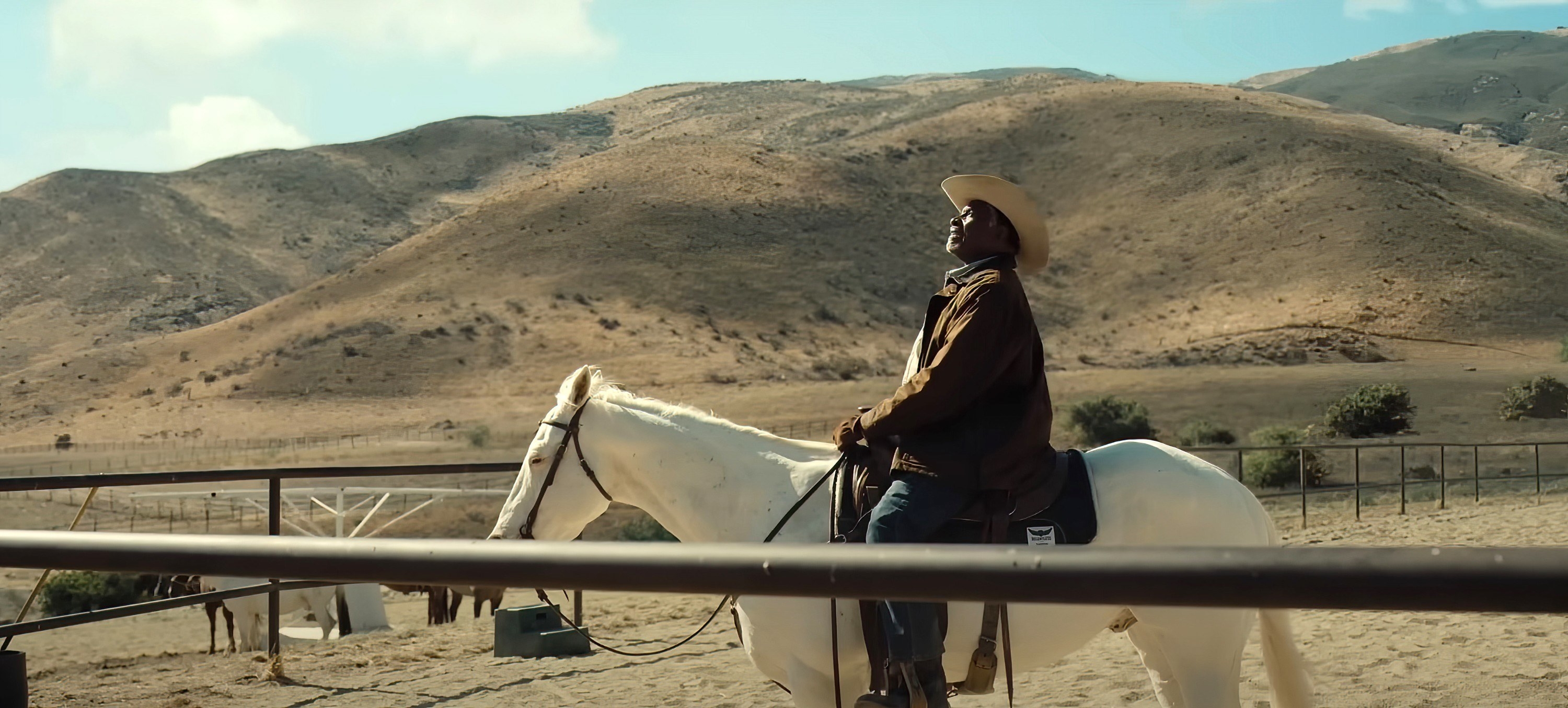 After a tragic accident, siblings Otis "OJ" Haywood Jr. (Daniel Kaluuya) and Emerald Haywood (Keke Palmer) inherit the family business from their industry-legend father, Otis Haywood Sr. (Keith David), who had worked on numerous big studio productions...for example, The Scorpion King (LOL).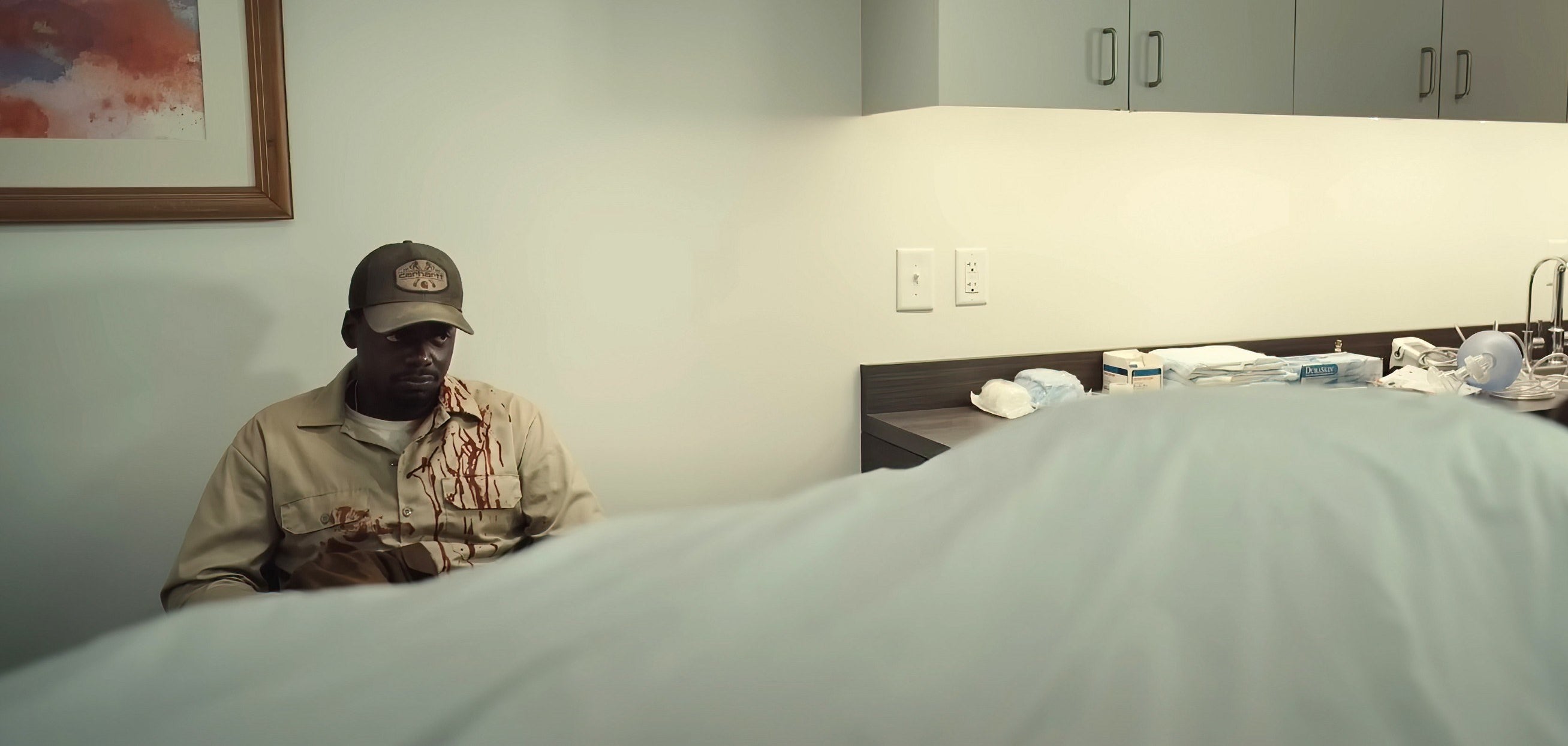 After things go awry during a commercial shoot, we learn that keeping the family business going is not going to be an easy task for OJ and Emerald, despite the legacy their father (and ancestors) have left.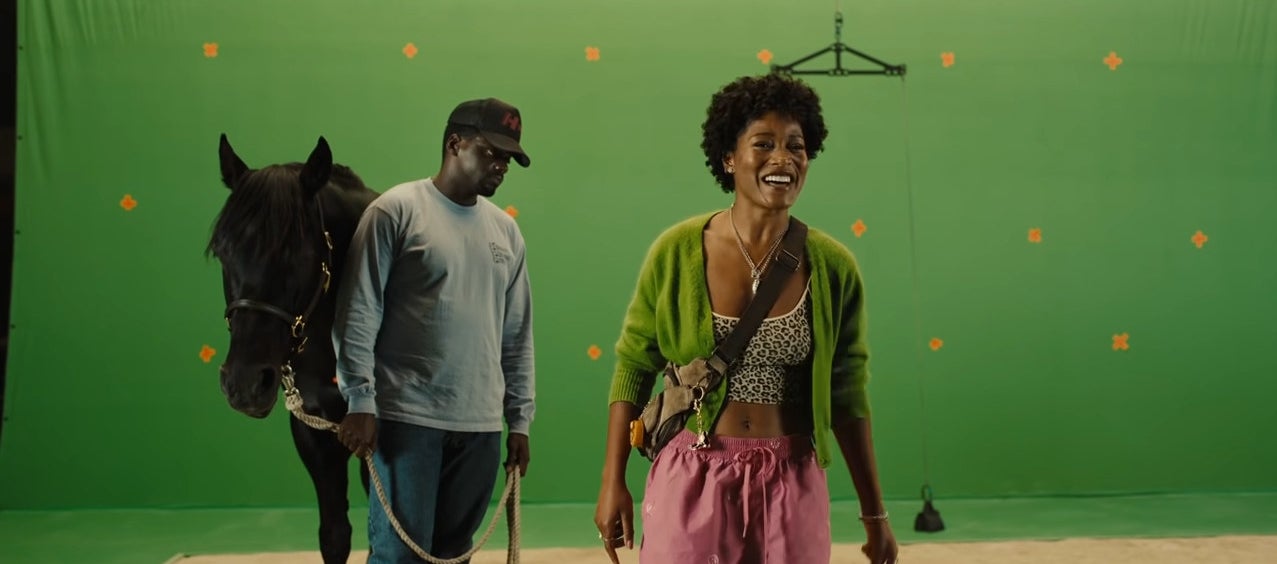 Nearby the Haywood Ranch, there's also a tourist attraction called Jupiter's Claim, which is run by Ricky "Jupe" Park (Steven Yeun). Ricky is a former child actor who starred in the (fictional) hit film Kid Sheriff and a short-lived sitcom called Gordy's Home back in the '90s.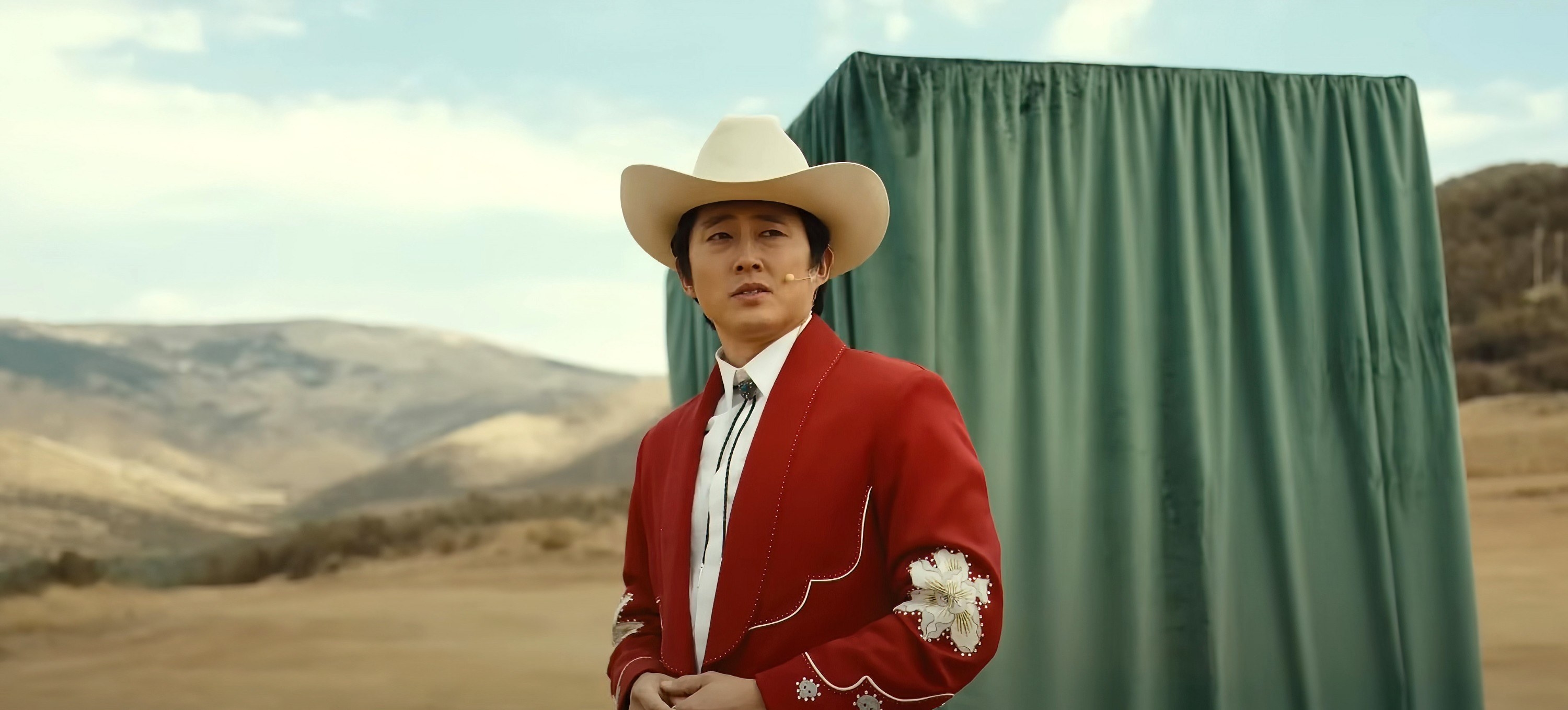 Although he's basically a has-been now, Ricky still looks back fondly on his days as a young actor despite his career ending early due to a tragic (and traumatic) accident on the set of Gordy's Home.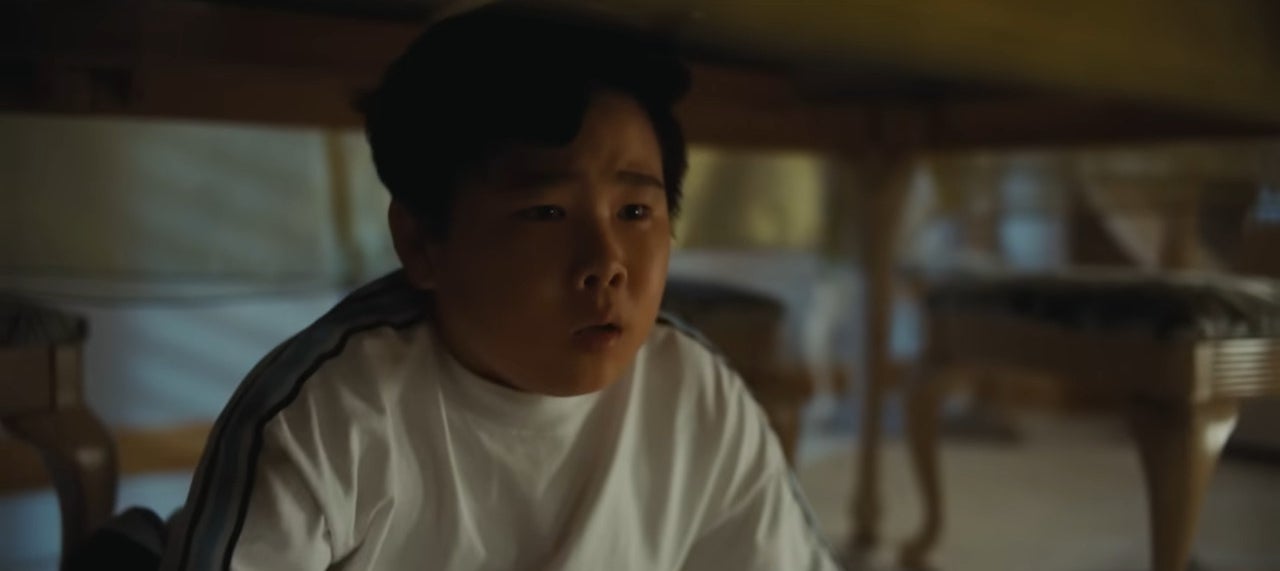 We also learn that Haywood Sr. had been selling off horses to Ricky. OJ hopes to get a horse or two back, and Ricky very awkwardly responds, "Uh, suuuure." 🚩🚩🚩 And, take note, horses take a VERY important role throughout the movie.
One day, OJ and Emerald notice that one of their horses, Ghost, is oddly out in the yard when it shouldn't be. OJ goes to investigate, but the horse jumps the fence and runs off toward Jupiter's Claim.
The siblings continue to observe more strange, unexplained phenomena throughout the ranch, and most importantly/outlandishly: something WEIRD darting around in the sky above. So, they decide they need to record what is happening and get "the Oprah shot"...
Of course, the problem is every time these ~strange~ things happen, the power cuts out, including on their cameras.
They eventually enable the help of a local Fry's Electronics technician, Angel (Brandon Perea), and cinematographer Antler Holst (Michael Wincott), who they had met while filming that not-so-great commercial.
Side note: For those of you who are familiar with the iconic space invader–themed Fry's location in Burbank, you'll be happy to know it plays a fairly integral part in the film and is now cemented in film history. And this is great, albeit bittersweet, news because Fry's permanently shut its doors back in 2021. 🥲
Anyway, back to the story...
Without giving too much away, let's just say things go from 0 to 100 pretty quickly. And what unfolds is exactly what Peele has been teasing for a while now...a story about how people react when a "bad miracle" happens.
As OJ and Emerald slowly begin to figure out what's going on, LOTS of horror ensues. Remember how I talked about Fire in the Sky earlier? This is when all that comes into play. Think of what plays out as like Fire in the Sky meets Jaws.
Now, I'm not going to get into the ending of the film, because...MAJOR spoilers. Anyway, you REALLY just need to see it on your own to get the full effect. But I CAN tell you that it'll keep you on your toes and on the edge of your seat.
And let's talk about the amazing work of the filmmakers and stars...
Cinematographer Hoyte Van Hoytema (who is best known for his collaborations with Christopher Nolan on films like Dunkirk, Interstellar, Tenet, and more) completely nails the BIG-scale nature of the story. In fact, about 40% of Nope was shot with IMAX cameras. All of this is to say that this is ABSOLUTELY a big-screen movie (and I highly recommend seeing it in IMAX if you can!).
The music, by Michael Abels (who collaborated with Peele on Get Out and Us), is also phenomenal. There are elements that sound like something out of a '50s invader film (which you rarely hear anymore, so what a treat), and the energy will have you shaking in your seat, literally.
And there are so many excellent details in the costuming and production design that it's almost distracting. For example, keep your eye out for some great alien details on Ricky's cowboy suits as well as fun '90s pop culture nods in the characters' (especially OJ's) clothing.
As for the acting, I mean, when isn't Daniel Kaluuya amazing? He's at the top of his game in Nope and channels a stoic strength that carries the weight of the film. Meanwhile, Keke Palmer balances the sibling pair with a lighter, more comedic flair (she said she channeled Michael J. Fox in Back to the Future for her performance).
Steven Yeun, meanwhile, begs a deeper look into his enigmatic character. At first, he seems like a nice, well-meaning family man who's just running a business...but there's something darker going on beneath that friendly surface. And that darkness likely has everything to do with what he experienced on the Gordy's Home set.
Now, Nope is great. It's one of the best movies I've seen this year. And I fully believe Peele is beginning to reach Spielberg-level filmmaking. However, the film is not without its flaws. If there's one chief complaint I have it's that I'm not entirely sure what the connection between the events on Gordy's Home is to the events of the present day. And I have questions about how Ricky even became connected to/in the know about the "bad miracle" in the first place.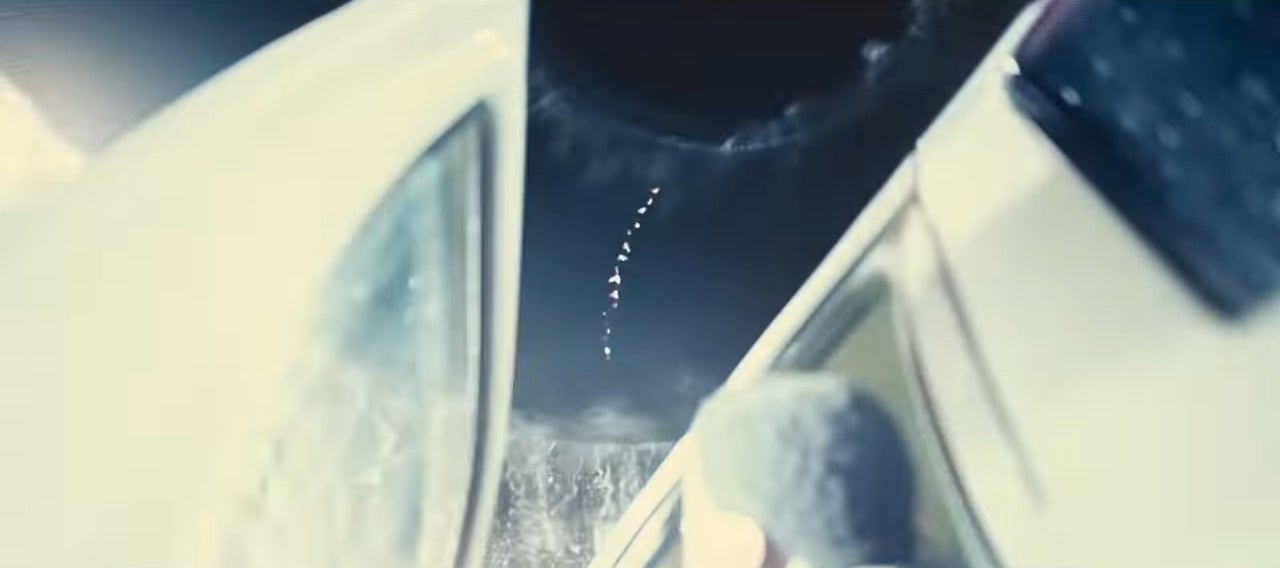 Questions aside, Nope is a fantastic ride. There are SO MANY layers to peel back — elements of race, spectacle, nature, humanity, trauma, horror, sci-fi — and TONS of great Easter eggs and details, that I guarantee you'll be thinking about it for days after walking out of the theater. 8.5/10 would recommend.
Looking for more recommendations? Check out some of my other reviews from this year: