1.
When The One Show did the greatest segue ever.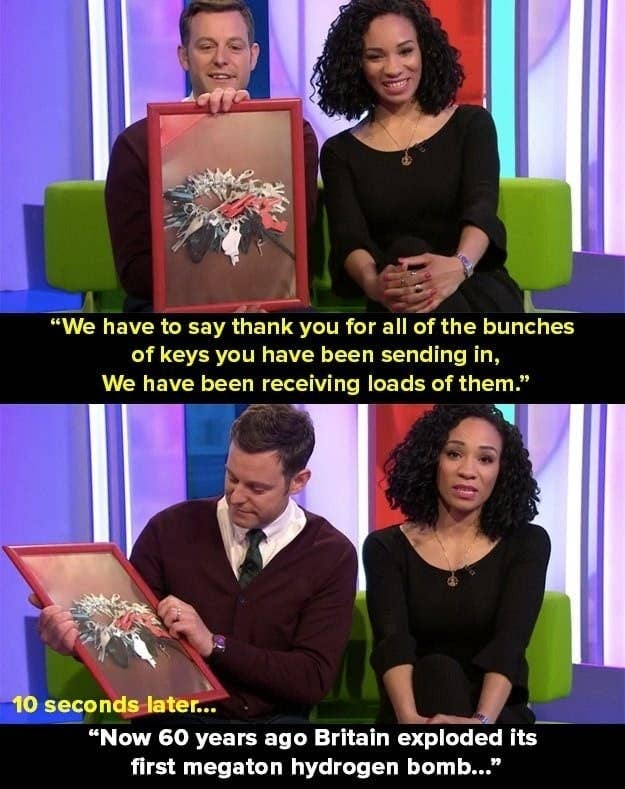 2.
When This Morning asked the important question: "Why are chickens shooting me in my dreams?"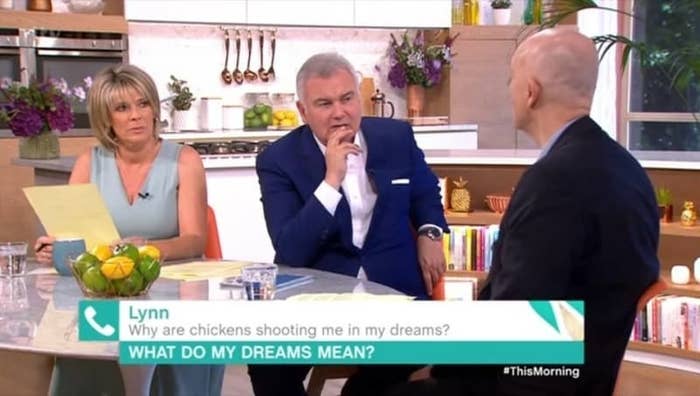 3.
When Vicky said this on Geordie Shore.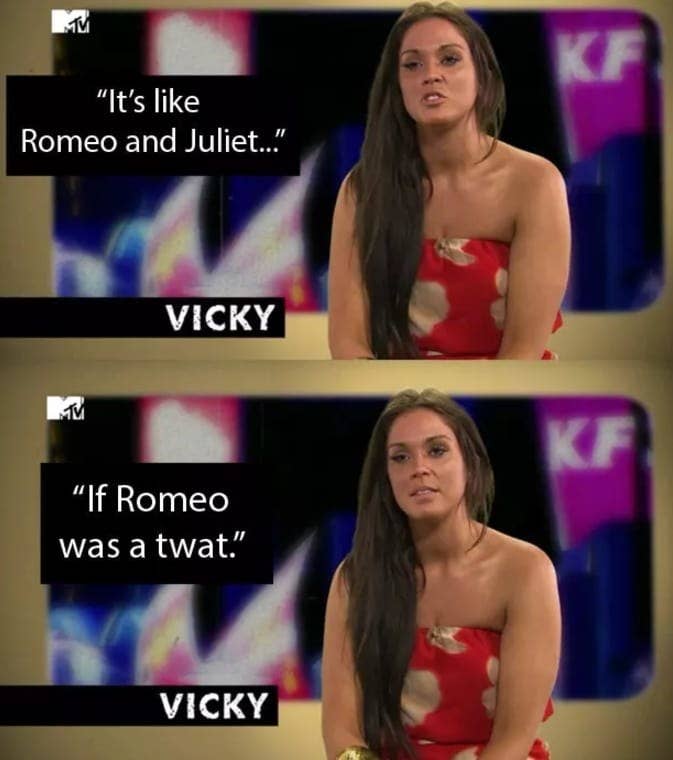 4.
And when Andrew said this on Bake Off.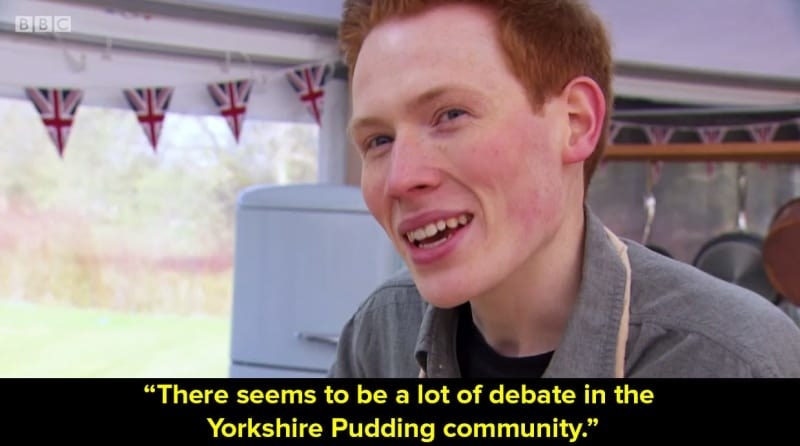 5.
When Giles from Gogglebox watched this clip of Ollie Locke on Celebrity Island with Bear Grylls and had this comment.
6.
When Mat on Bake Off said that he was making a gin and tonic madeira cake and Mary Berry was like this.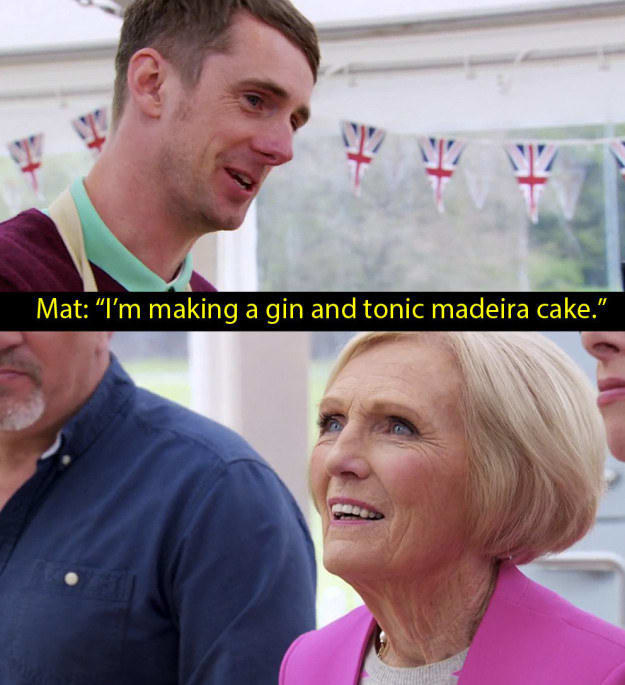 9.
When viewers noticed that Huw Edwards does the same pose at the start of every News at Ten bulletin.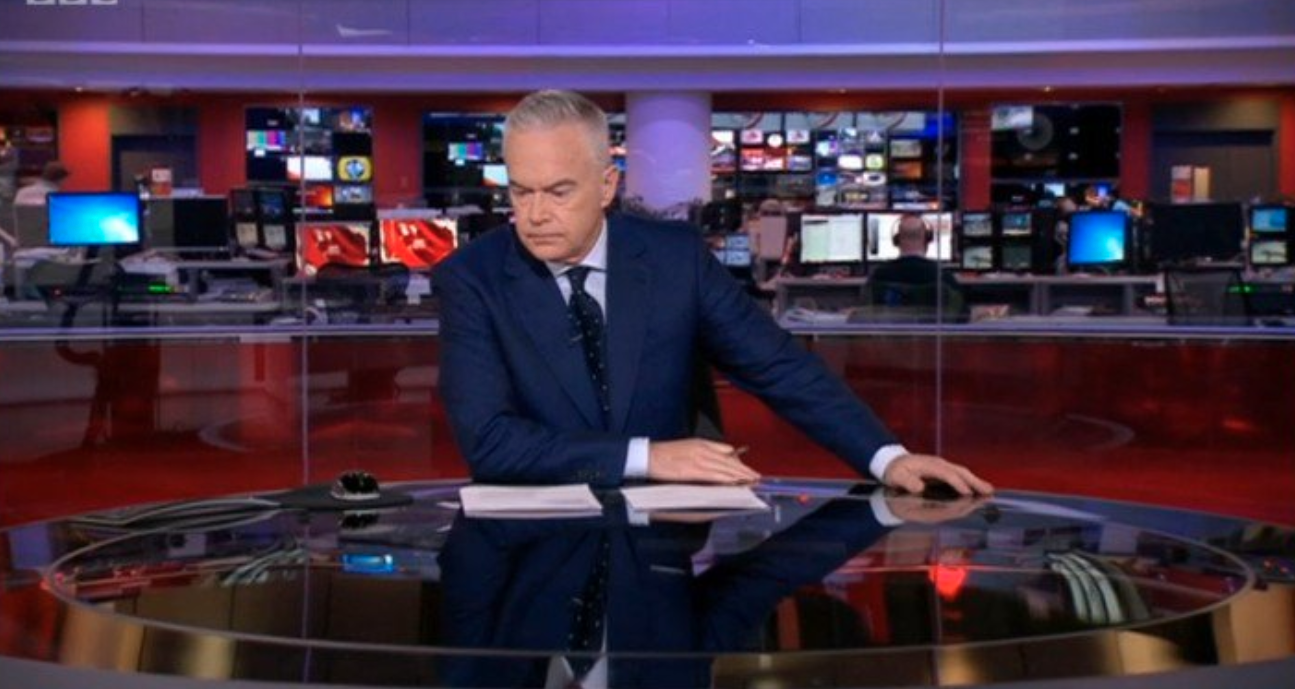 Seriously, he's like this all the time.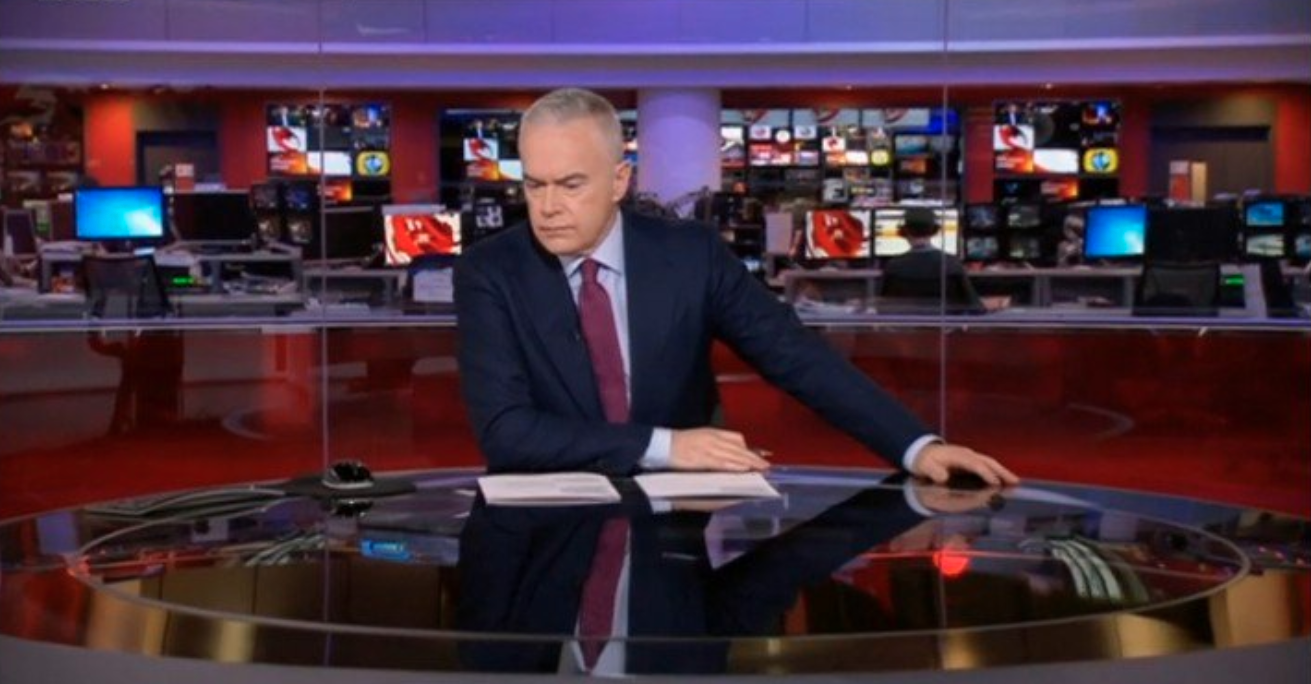 When we reported it, Huw came back with this tease.
And at 10pm... OH MY GOD.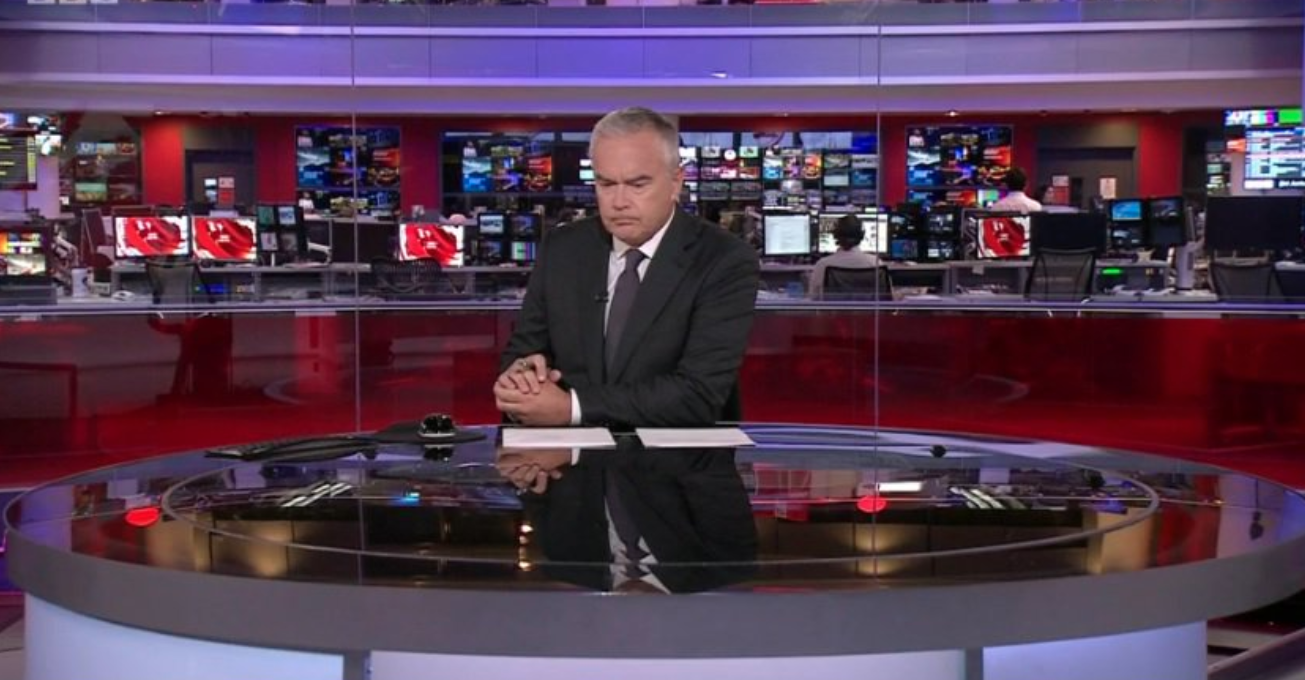 10.
When Ainsley Harriott surprised a pensioner called Jill with a frying pan on This Morning when she was clearly overwhelmed at appearing on television.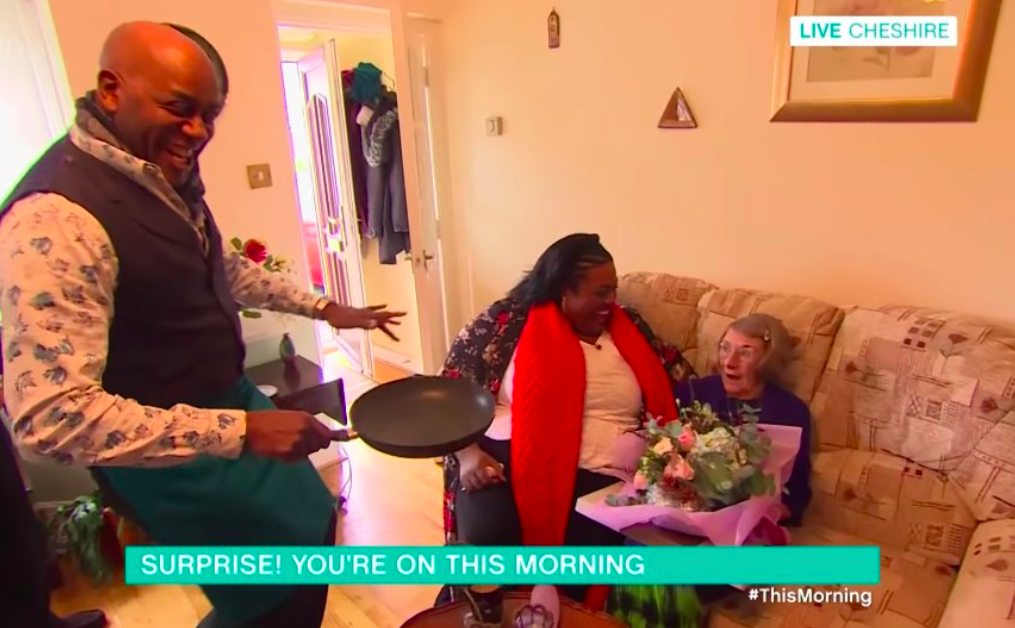 11.
When Eurovision had the best lyrics of all.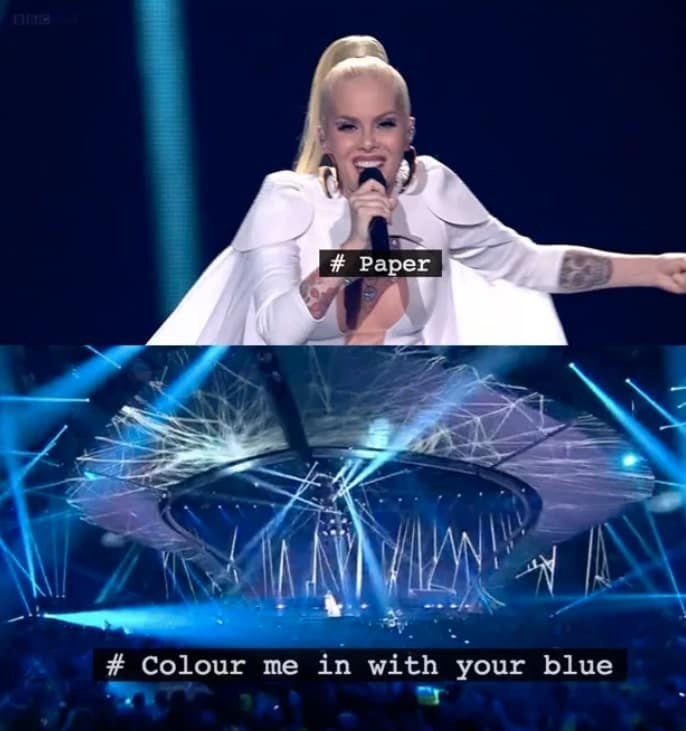 Seriously.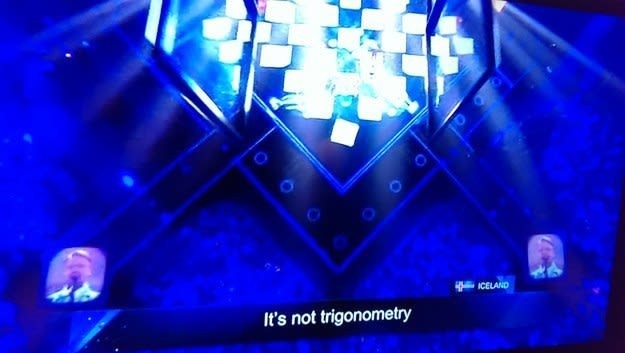 I love Eurovision.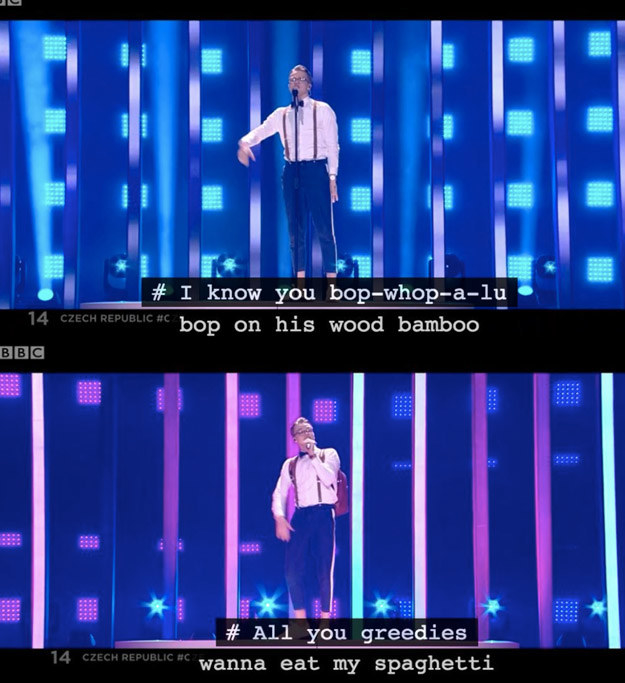 Here is my favourite lyric of all time.
12.
And when Eurovision did a spoof of Eurovision Song Contest songs that was so good it was actually better than most of the entries that year.
13.
When ITV decided, for two consecutive years, to broadcast a two-and-a-half hour show ranking breeds of dog...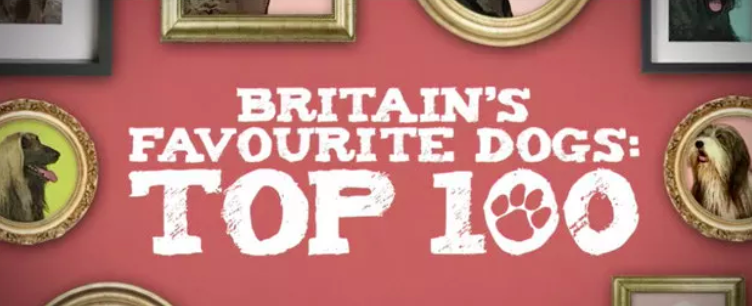 ...resulting in Ben Fogle congratulating some labradors, who obviously do not understand the word "congratulations" because they are dogs.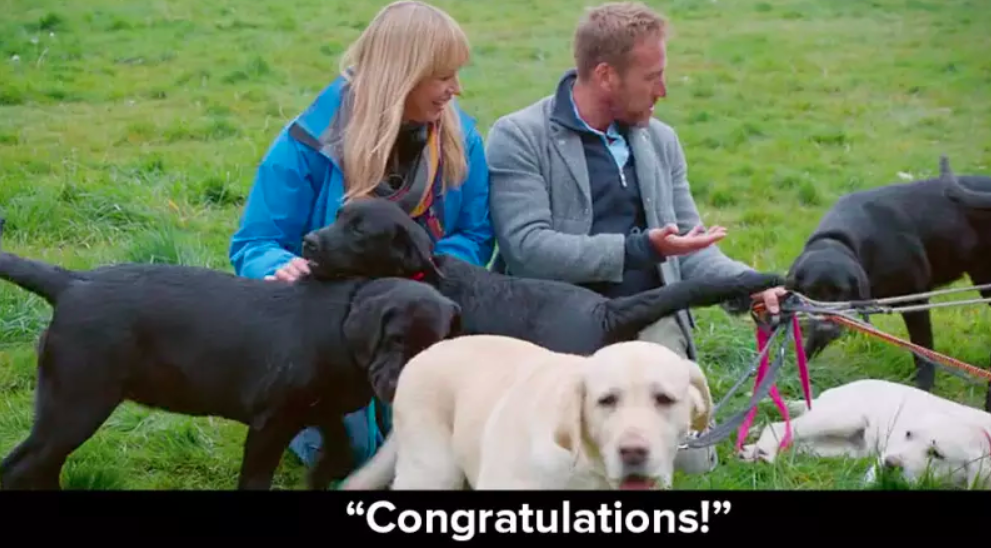 14.
When This Morning did this segment.
15.
When Jon Snow interviewed Jon Snow.
16.
When the presenter of BBC Newsnight, Evan Davis, asked the BBC to come on to a BBC show to talk about BBC pay but the BBC declined.
17.
When BBC News came up with this A+ caption.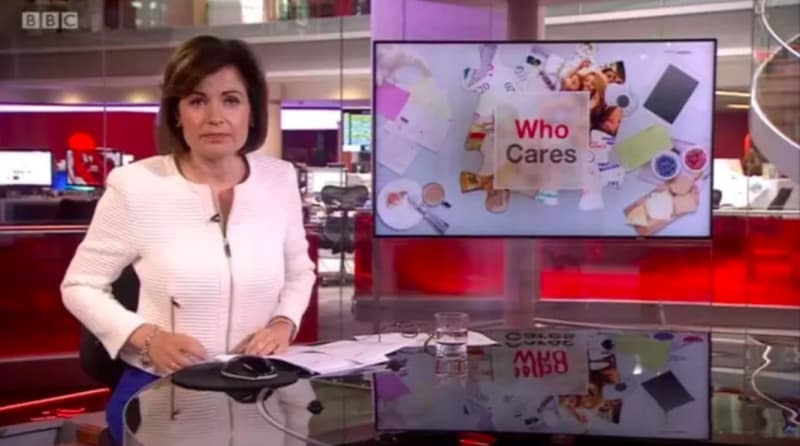 19.
When Prince Charles gobbled to some turkeys during a BBC One documentary, and then the turkeys gobbled back.
20.
And when Oscar was positioned in such a way on the BBC News sofa that it looked as though he was reading the news.
21.
When BBC Newsround, on April Fools' Day, pretended to launch a news show that was hosted by dogs.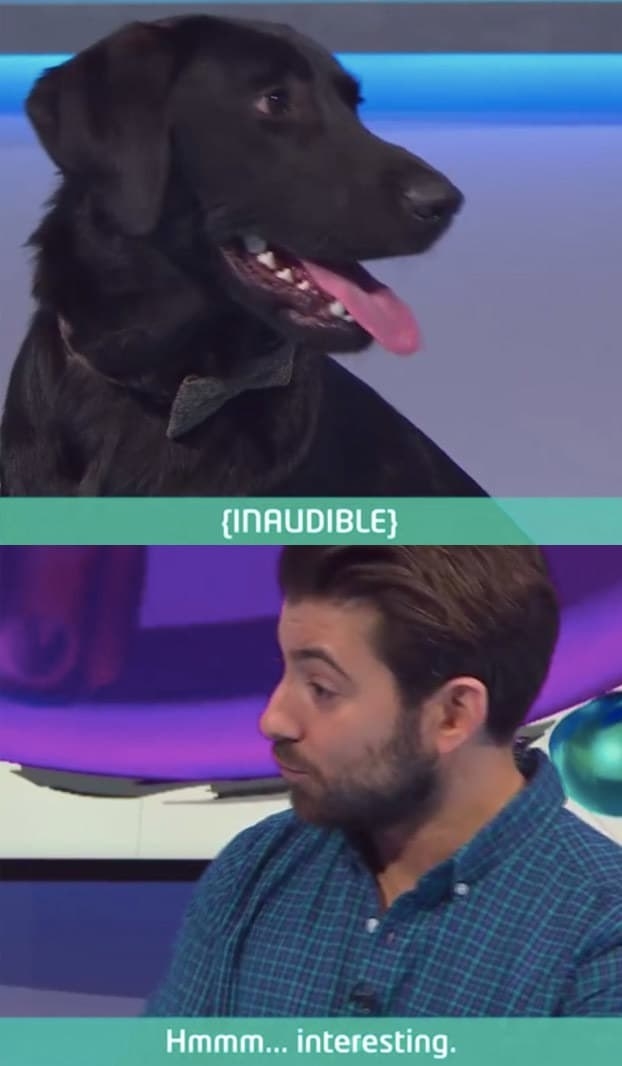 22.
When This Morning decided to cut up a banana to work out the gender of the Royal Baby.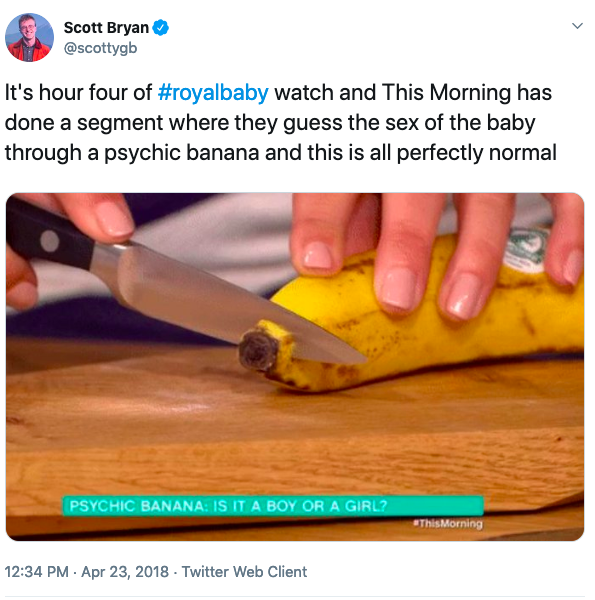 ...and then, um.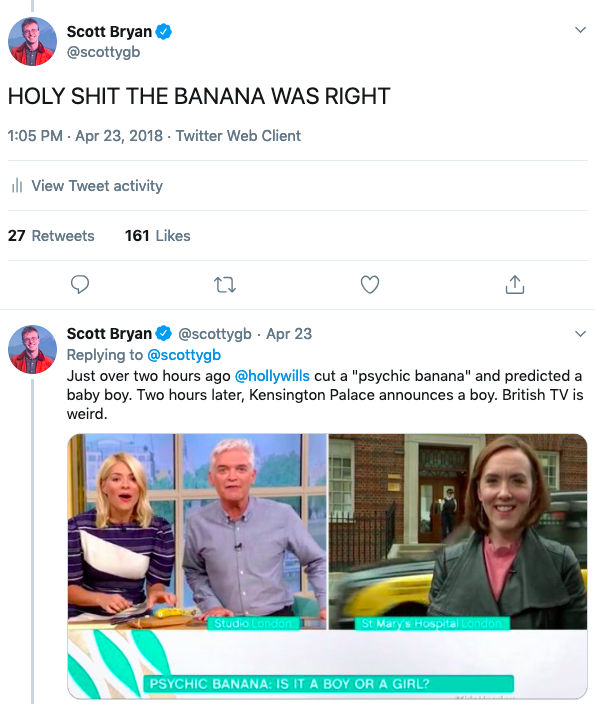 23.
When a contestant on Big Brother decided to show off what they were wearing and errrrrrrrm.
24.
When This Morning featured a dog with a facial expression that made me go, "same."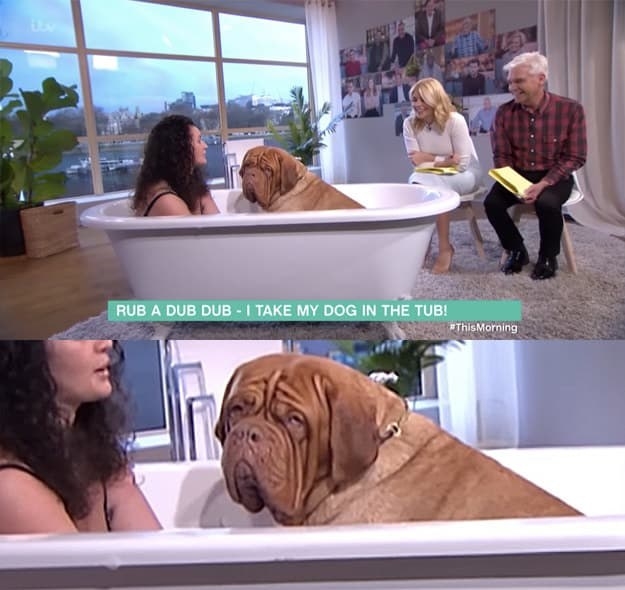 25.
When Danny Dyer found out that he was related to royalty.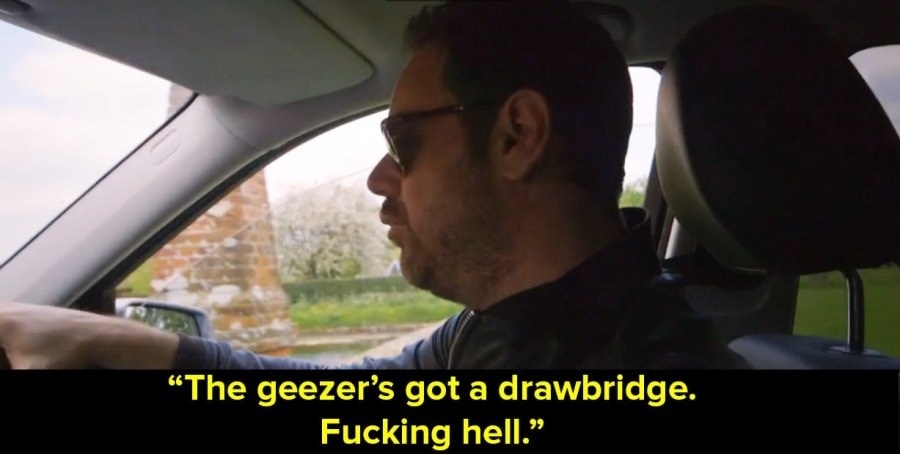 26.
When BBC's Olympic coverage in Rio was invaded by a hen party, so the presenter Dan Walker decided to interview the bride, who then did a "call me" sign at the camera.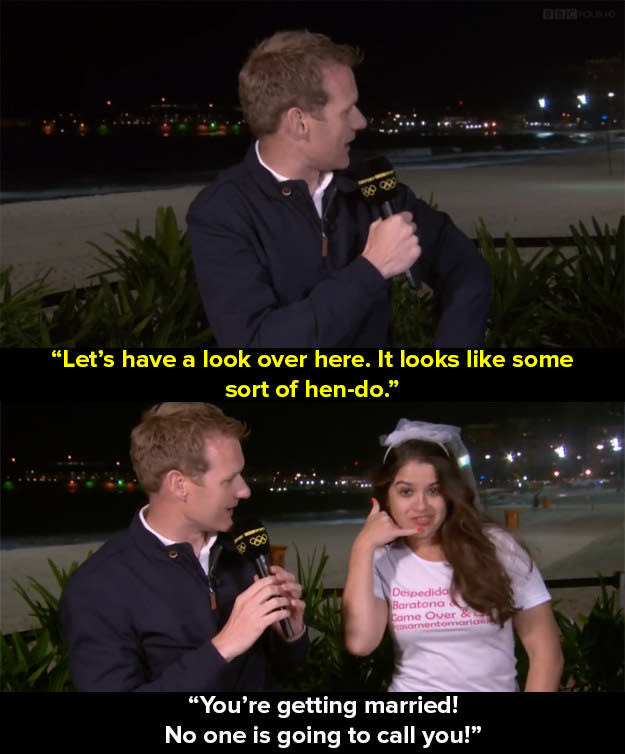 27.
When BBC Breakfast's Mike Bushell decided that it would be a great idea to interview some swimming champions in a swimming pool, but then didn't see a step.
29.
When this old answer on The Weakest Link that was so bad it was hilarious went viral.
Here is the full moment if you didn't click on the video.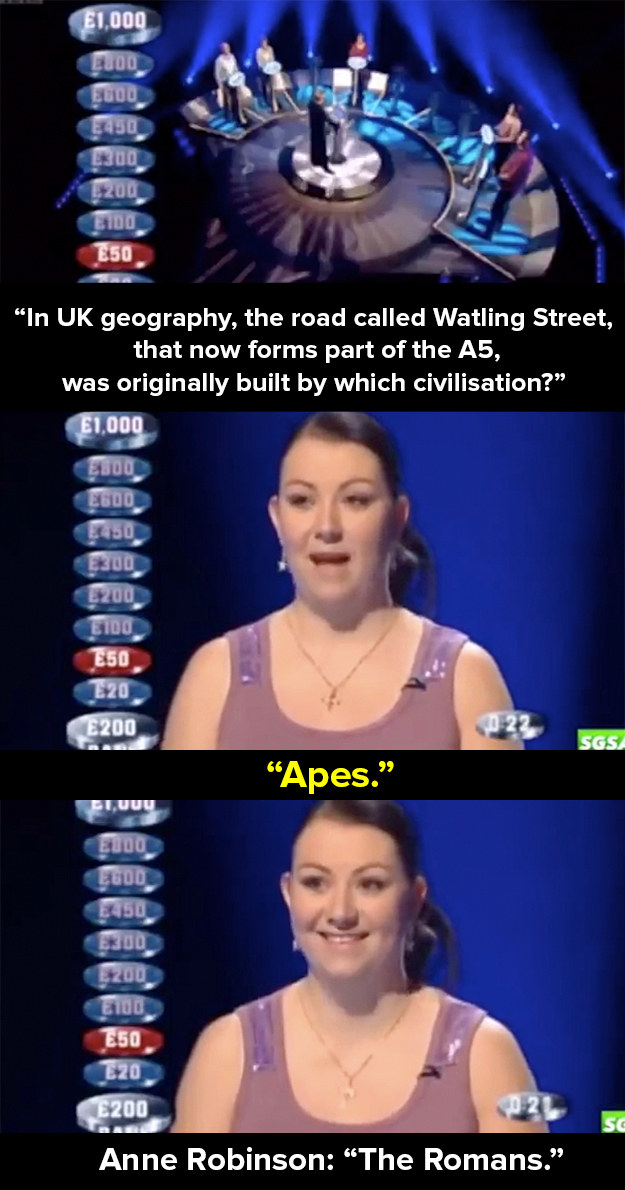 30.
Still, could have been worse.
Here is the full moment in case you missed the video.
31.
When Linda Barker apologised for some of the designs that took place on Changing Rooms in the '90s.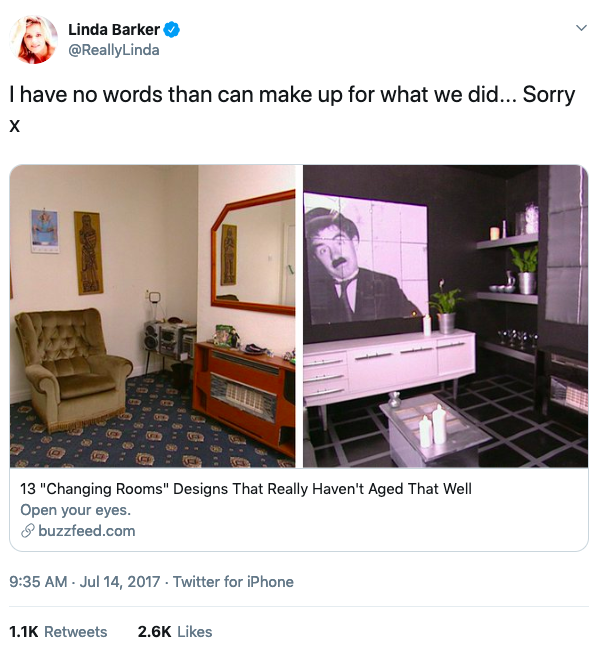 33.
When ITV News broke this important news story.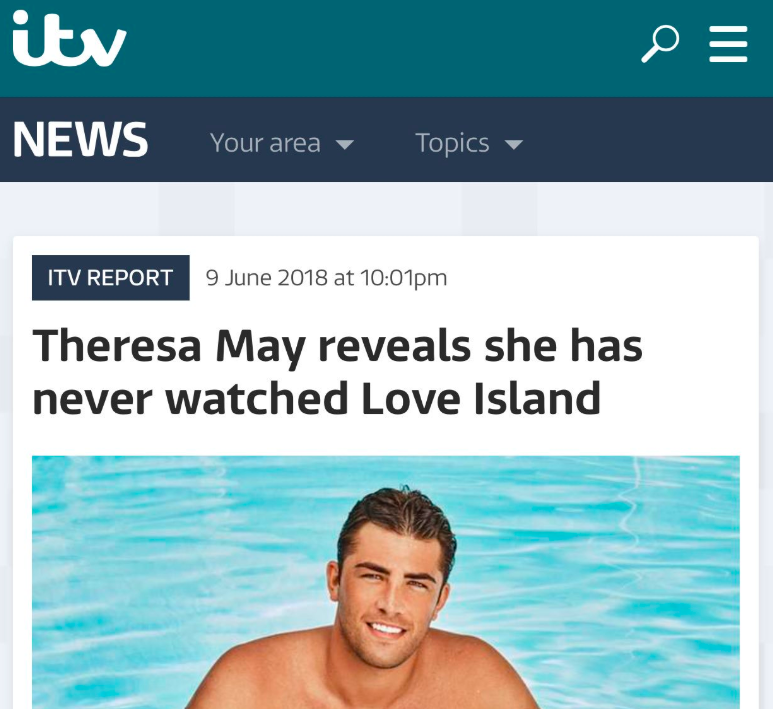 34.
When this word came up on Countdown.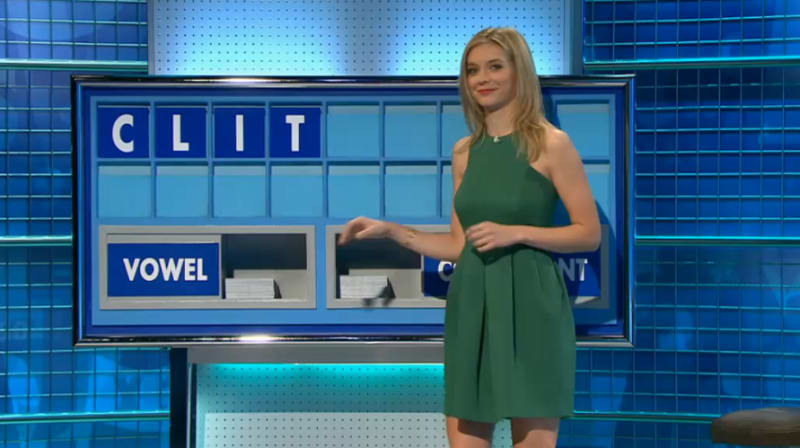 35.
When Mr Blobby decided to tackle Brexit.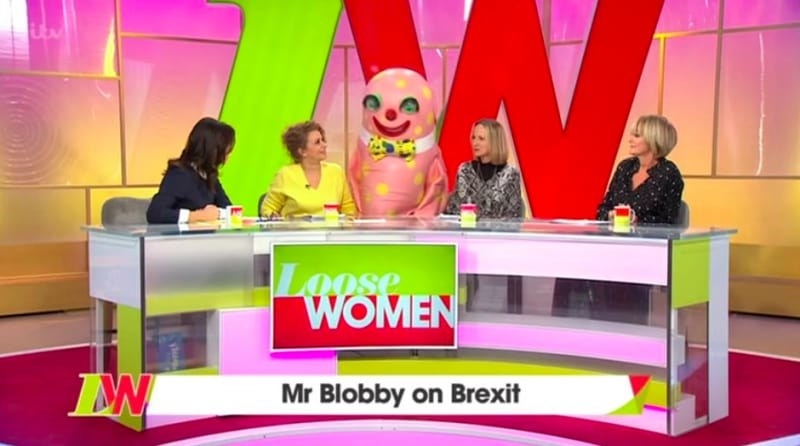 36.
When Mel Brooks was a guest on The One Show and had absolutely no fucking idea what was going on.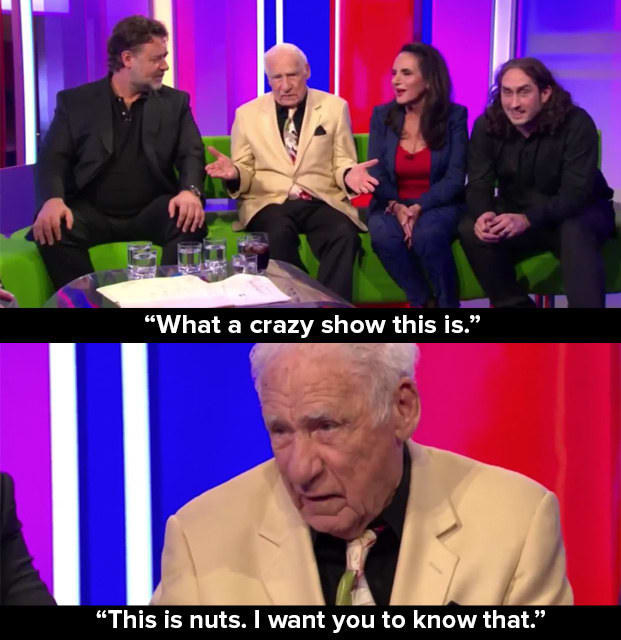 37.
And when Loose Women asked P**** M***** this.
38.
When BBC Four did Trainspotting Live, a show that was slightly less intense than the Ewan McGregor film.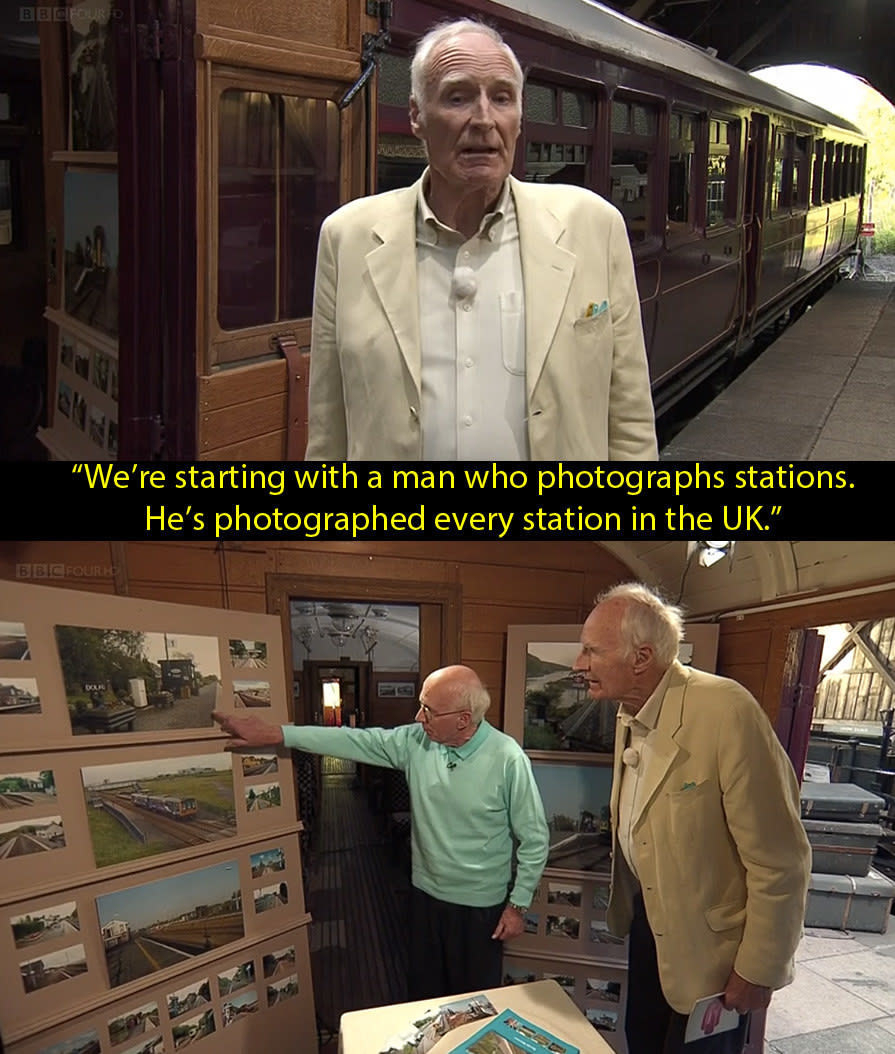 39.
When it was discovered that the Cookie Monster has a British cousin who doesn't eat cookies, but biscuits.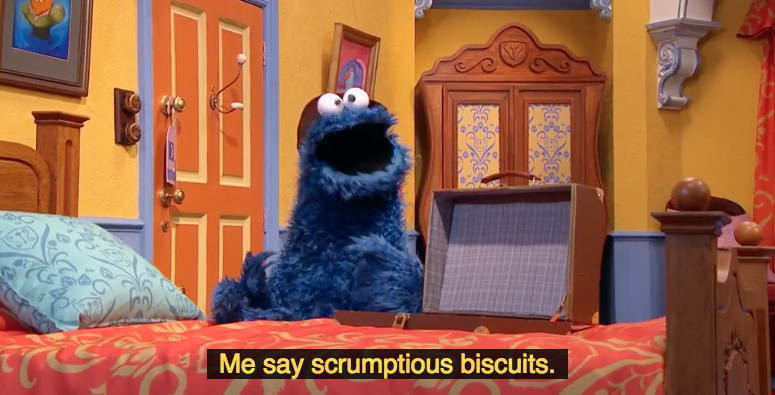 Biscuit Monster was exceedingly British.
And when Cookie Monster and Biscuit Monster were reunited it was a very touching moment.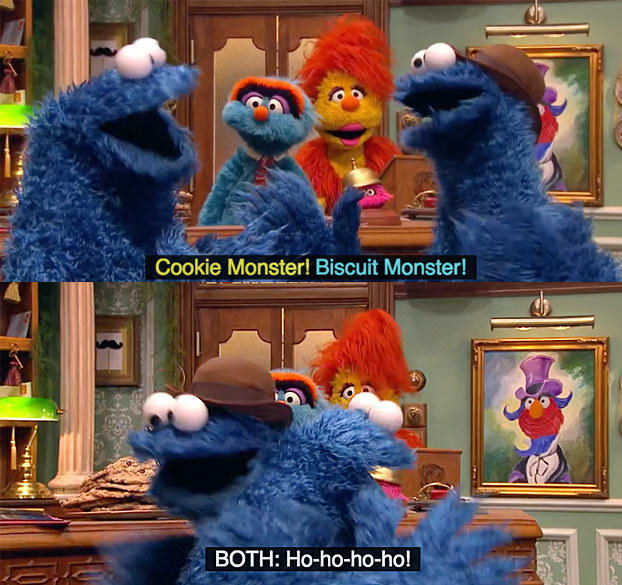 40.
When a team got absolutely zero crystals on The Crystal Maze but they decided to put them into the dome anyway.
41.
When Neighbours had a sex balloon disaster resulting in Paige having sex with a catholic priest.

42.
When Gordon Ramsay fronted a daytime food competition show where contestants had to slice vegetables up.

43.
When Yan served a phallic cake on Bake Off.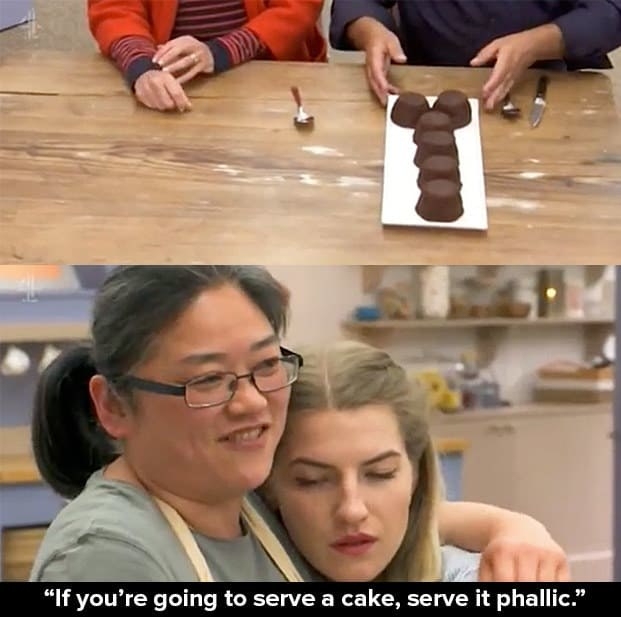 44.
When TLC introduced a dating show where each date strips to their underwear in a cold studio, lies on a bed and then gets asked questions like this on a screen in front of them.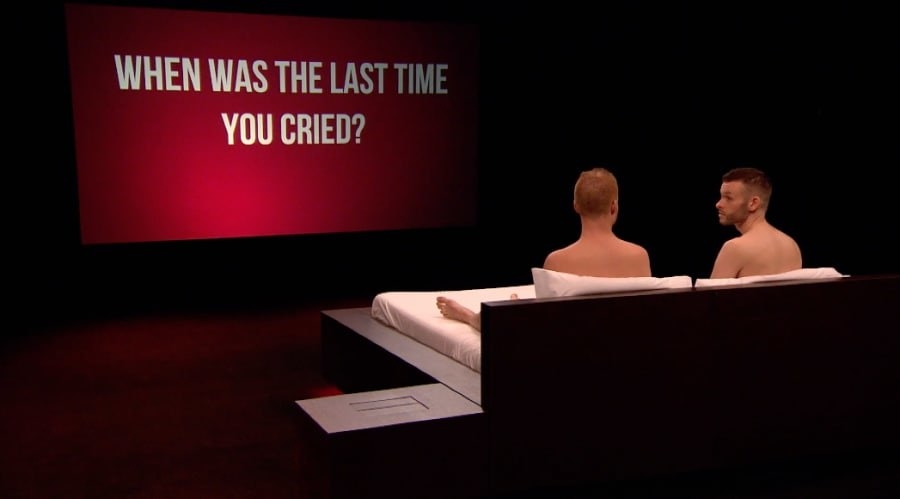 If they liked each other they went on a date, wearing clothes.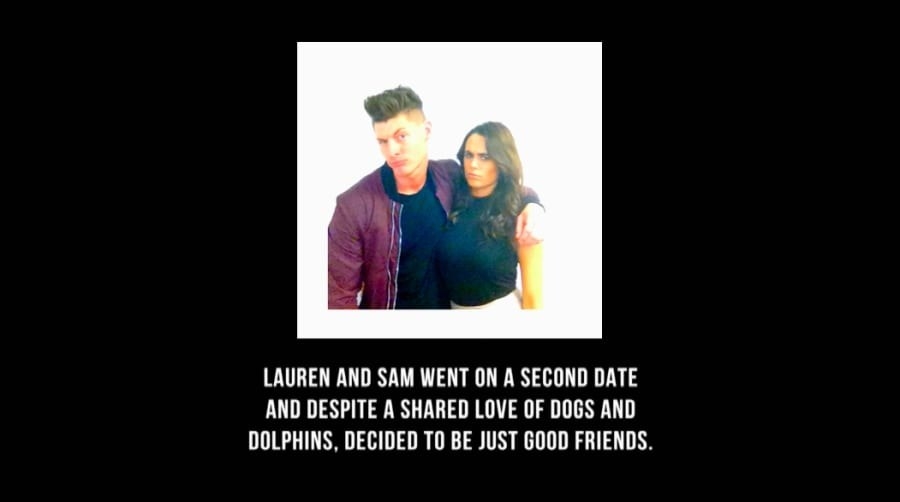 45.
When Charlotte said this during Geordie Shore.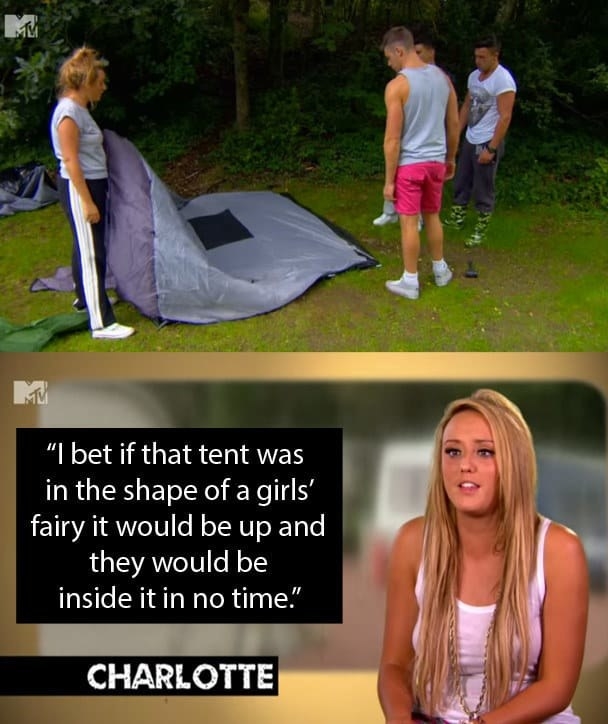 46.
When Susanna Reid asked actor Dan Stevens this during an interview on Good Morning Britain.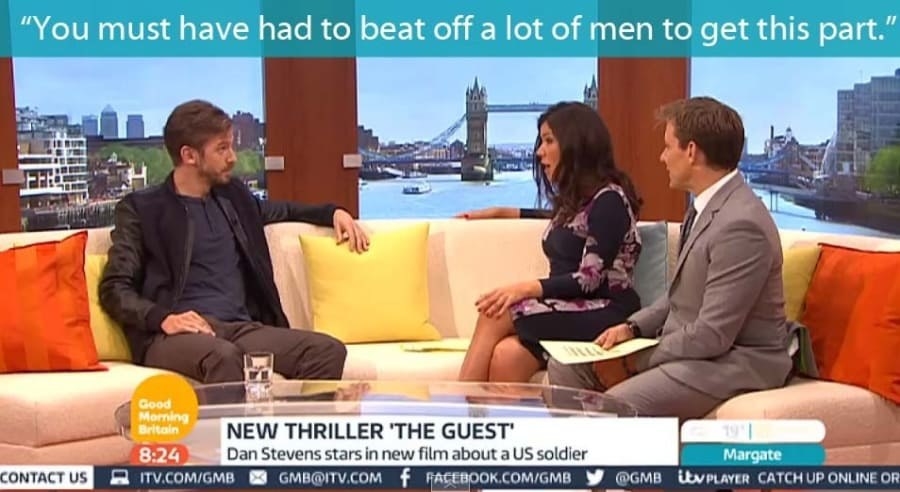 47.
When Scarlett Moffatt said this during Gogglebox.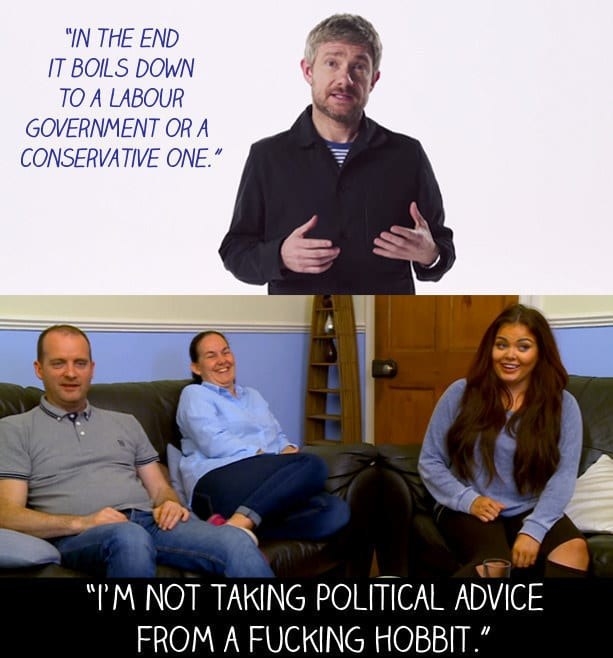 48.
When a This Morning interview with a couple who supposedly have 18 hour orgasms went off the rails.

49.
When everyone noticed that Paul Hollywood was dishing out a lot of handshakes during episodes of Bake Off.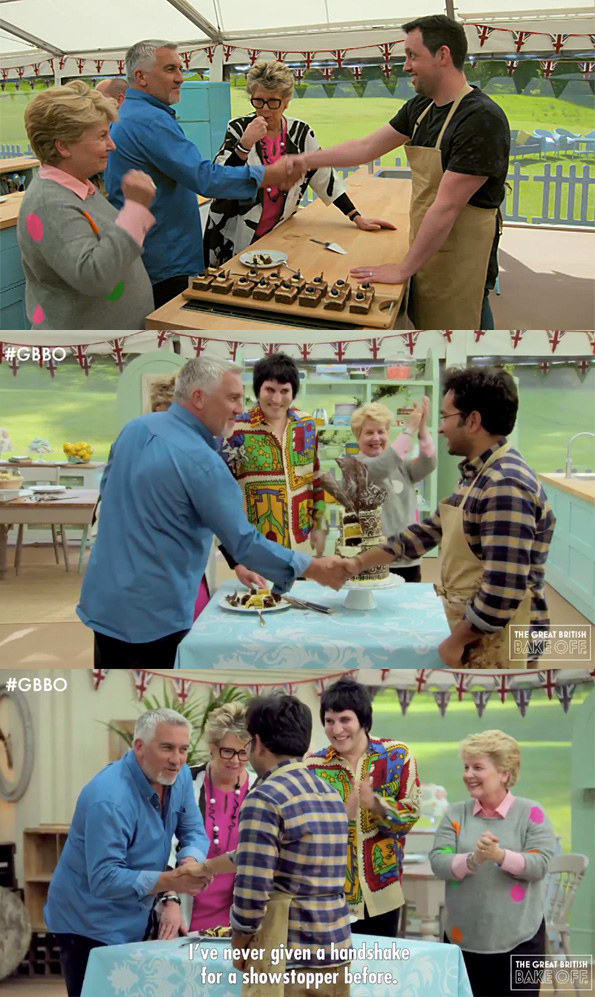 And people started to wonder whether the value of Hollywood Handshakes had declined somewhat.
So, I decided to watch every single Bake Off episode ever in two days to work out whether he had been giving out more handshakes and oh my god.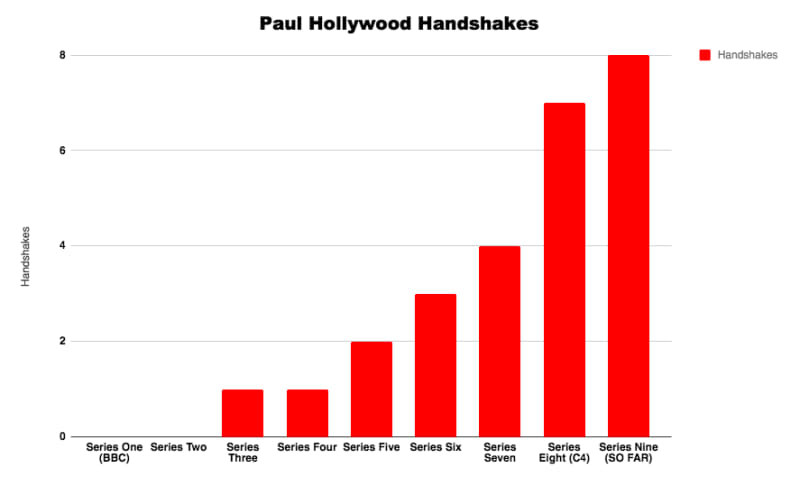 That went well.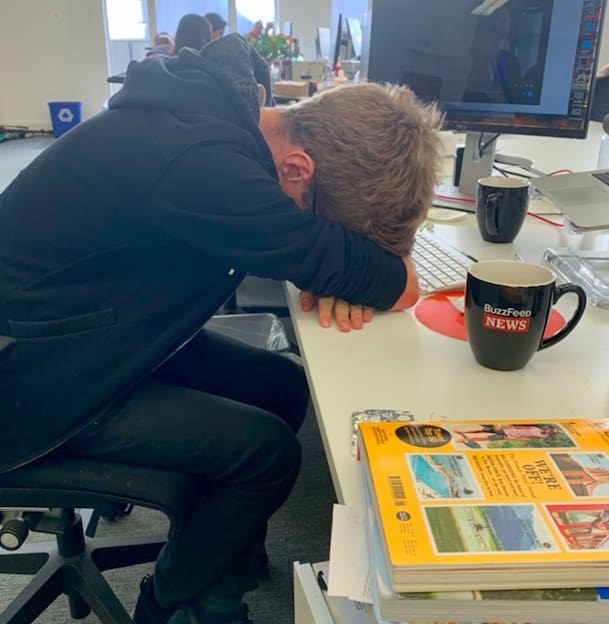 Really, really, really, well.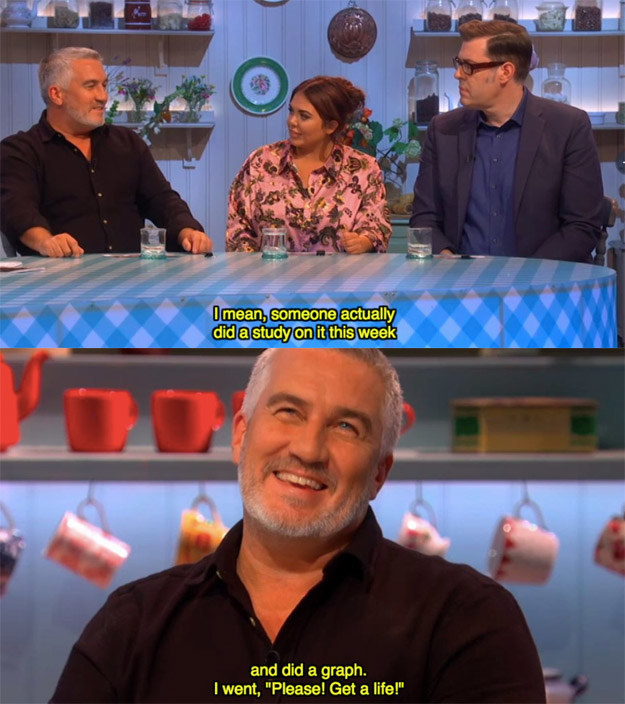 50.
And finally, rather touchingly, when legendary presenter Peter Purves pinned Richard Bacon's Blue Peter badge on him, 20 years after he was fired from the show.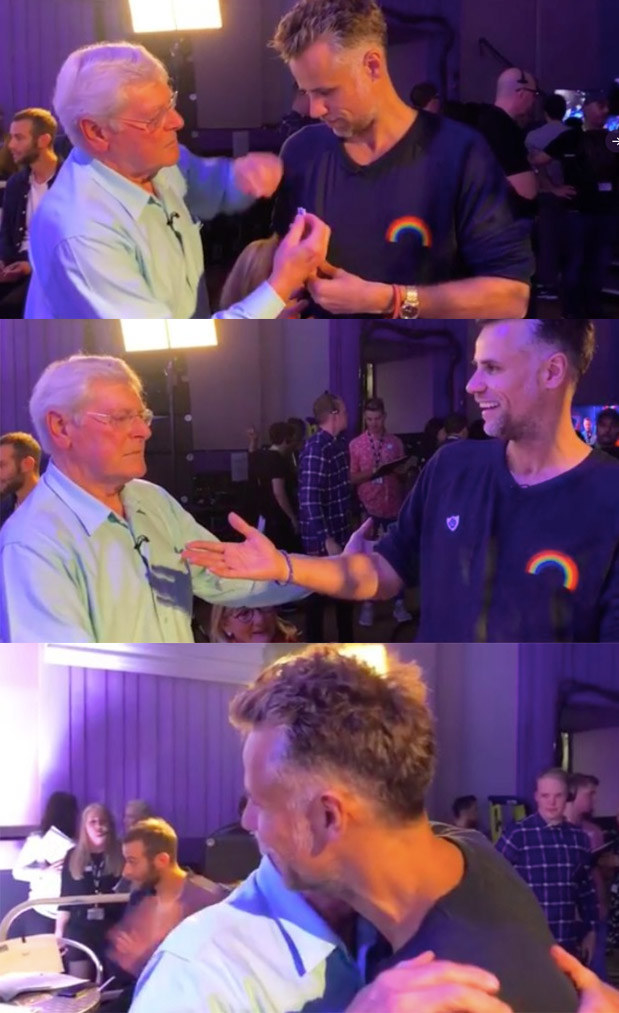 And with that, a story that connected all of our childhoods had a touching epilogue.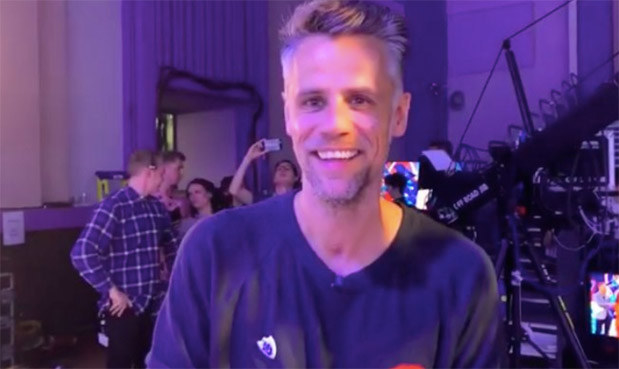 Thank you for reading this post. It has been a joy to make.