14 Home Organization Products That The BuzzFeed Shopping Team Swears By
And we think you'll swear by these, too.
We hope you love the products we recommend! All of them were independently selected by our editors. Just so you know, BuzzFeed may collect a share of sales or other compensation from the links on this page if you decide to shop from them. Oh, and FYI — prices are accurate and items in stock as of time of publication.
1.
A makeup organizer that'll make for a great spot to store your cosmetics, skincare products, brushes, sponges, and more. Now you won't have to dig through a messy makeup pouch just to find the lipstick color you want.
2.
A tiered shoe rack so you can give your shoes their own neat space on this fancy schmancy rack. It's better than spreading across your closet floor, only for them to be buried underneath everything else you put in there.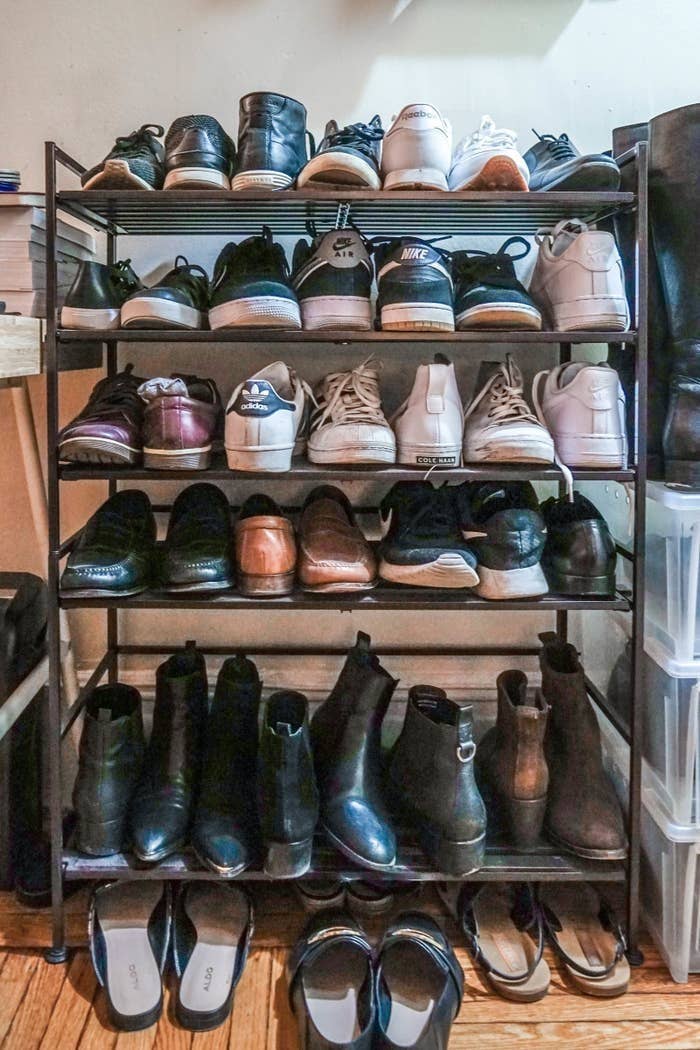 3.
And because there is no such thing as too many shoe racks, there's this wonderful rack I personally swear by. Hey, now you have a perfect excuse to shop for more shoes with all this added storage space.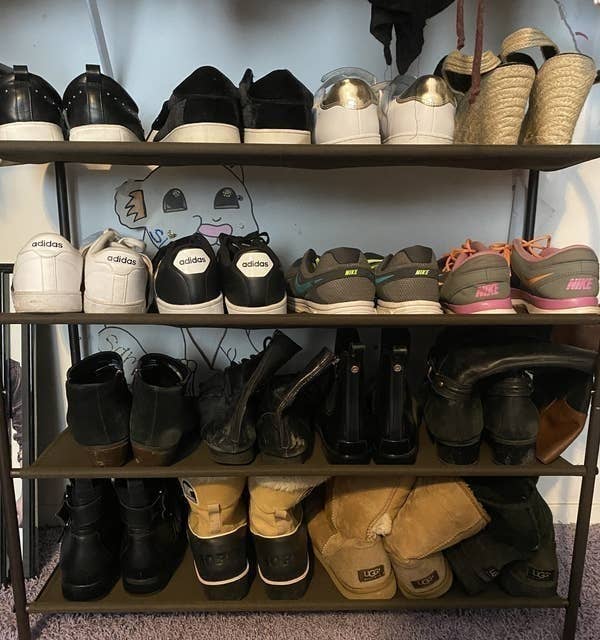 4.
A 24-pocket clear over-the-door organizer for another great way to store shoes. This is especially great for ~smaller~ shoes, but can also be used for things like jewelry and cleaning supplies.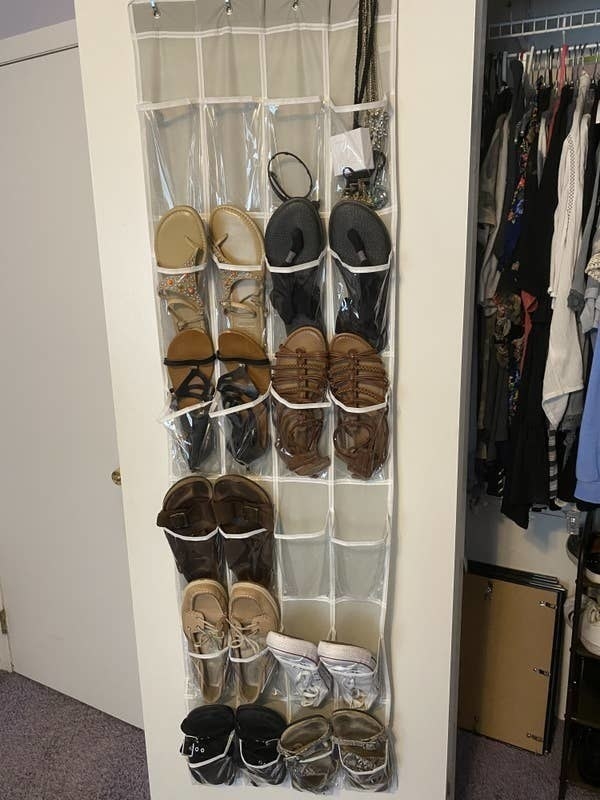 5.
A cubicle organizer for neatly placing shoes and handbags into little cubbies you can arrange however you'd like. It'll feel like having a custom closet!
6.
A combination bulletin/whiteboard so you can make lists of things you need to do, groceries you need to buy, and hang up important reminders.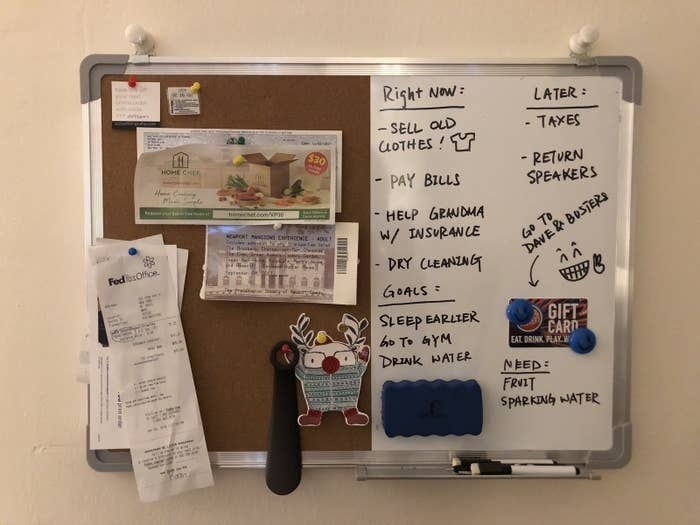 7.
A shower liner with pockets for holding onto your hygiene products. This is especially great for those who don't have any sort of shelving in their showers to place things like shampoo and razors.
8.
A set of pop containers that'll keep dry food and ingredients fresh and in plain sight to help cut back on food waste. Plus, popping those little containers opened and closed will feel so satisfying and fun.
9.
A jewelry tree to keep earrings, necklaces, bracelets, and rings orderly, while also making for a SUPER PRETTY decorative piece.
10.
Clear shoe storage boxes so you can stow away shoes you don't wear super often in a way that's neater and more sensible than just keeping them in their original boxes.
11.
A drawer organizer that'll make opening your drawer and reaching for a utensil a hassle-free experience. We don't want you to have to dig through a messy pile of sharp objects just to take out your kitchen shears.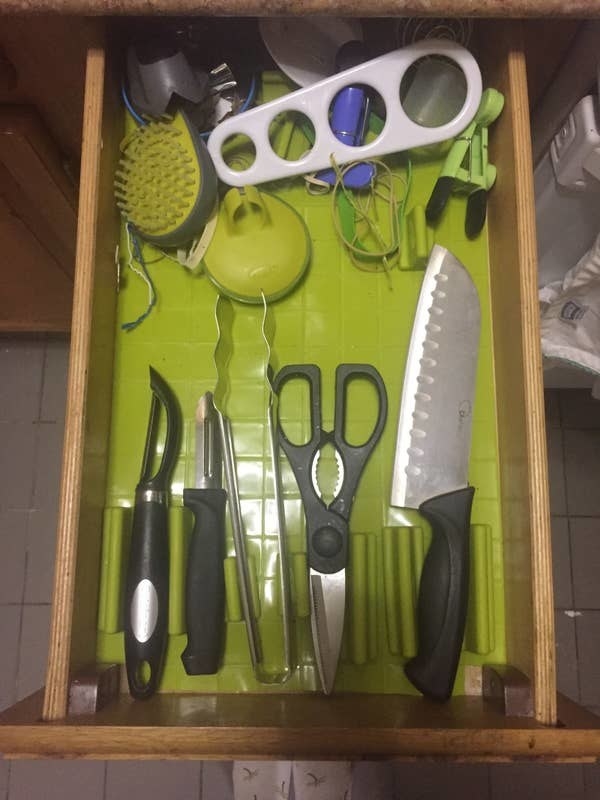 12.
A pack of vacuum bags for storing clothing items you're not planning on wearing in a given season. These don't create the same amount of bulk other storage bags would, so they're good to store under your bed to prevent closet clutter!
13.
A supplies organizer great for holding basics like pens, pencils, highlighters, notepads, paper clips, rubber bands, and more!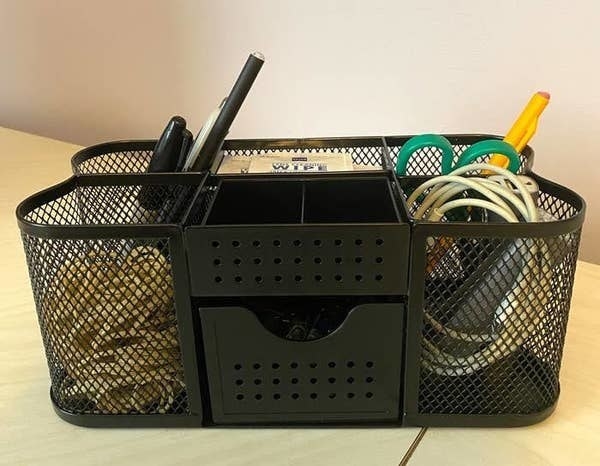 14.
Shelf dividers that'll help you better utilize the space in your closet. Rather than clumping all your things together, use these babies to organize and manage your belongings.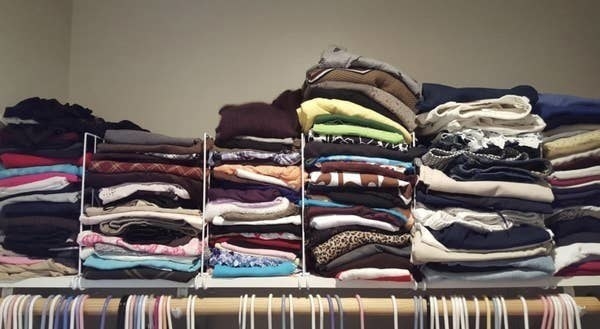 Reviews have been edited for length and/or clarity.