🚨Obviously, there are MASSIVE spoilers ahead!🚨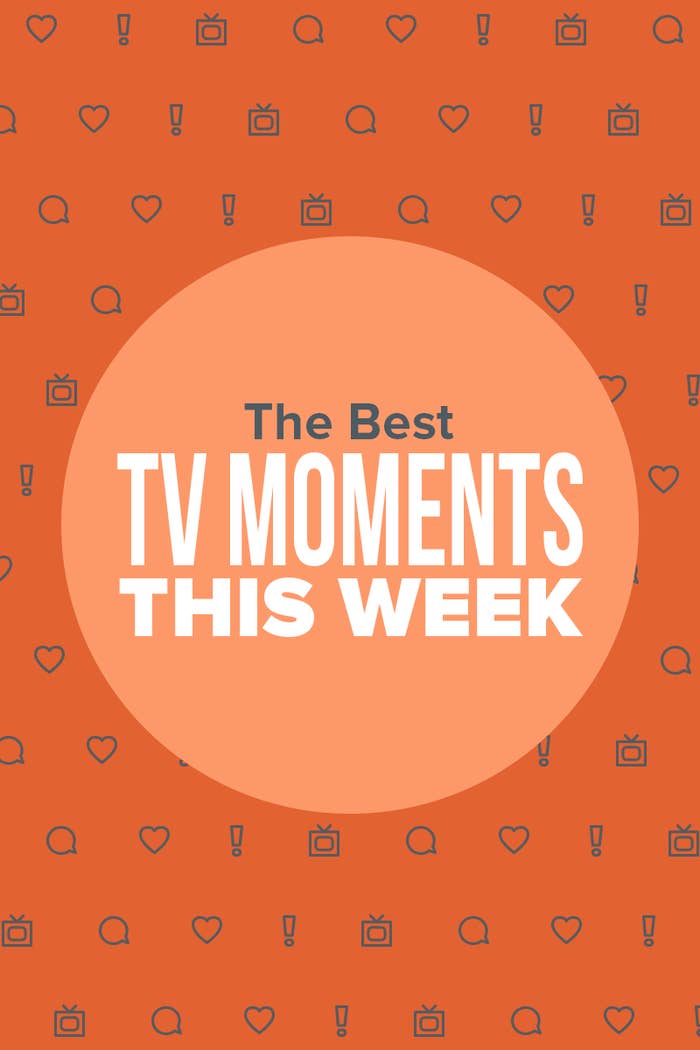 1.
First, Ted Lasso wrapped Season 2 with AFC Richmond getting back in the Premier League, and after yelling at Ted, Nate decided to leave to join Rupert's new team.

2.
And on Ted Lasso, Keeley and Roy decided to spend some time apart after Keeley got a brand-new job and Roy wanted to take a vacation.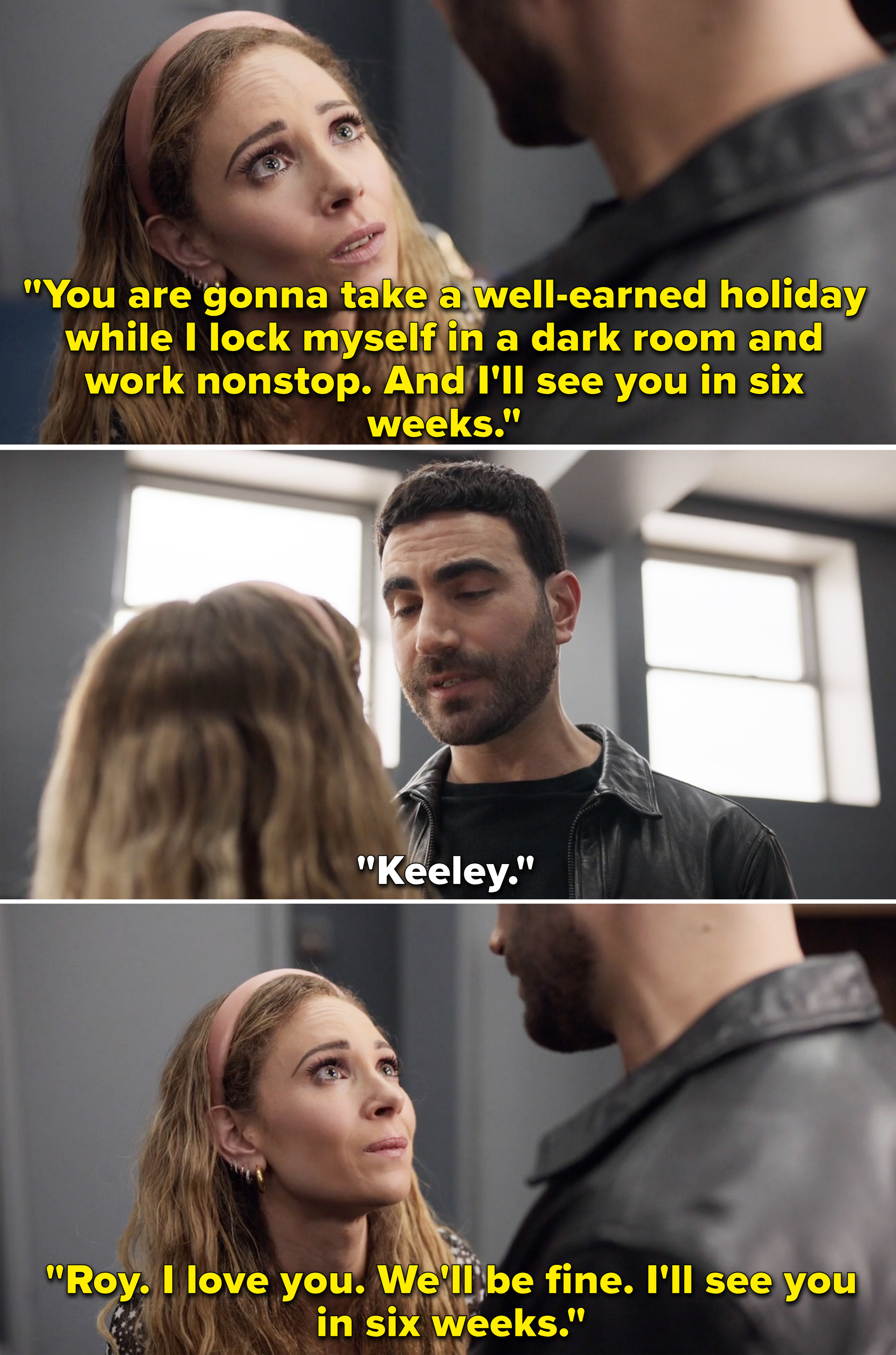 3.
On Only Murders in the Building, the episode ended on a massive cliffhanger that seemingly points to Jan being the murderer who Mabel, Charles, and Oliver have been searching for.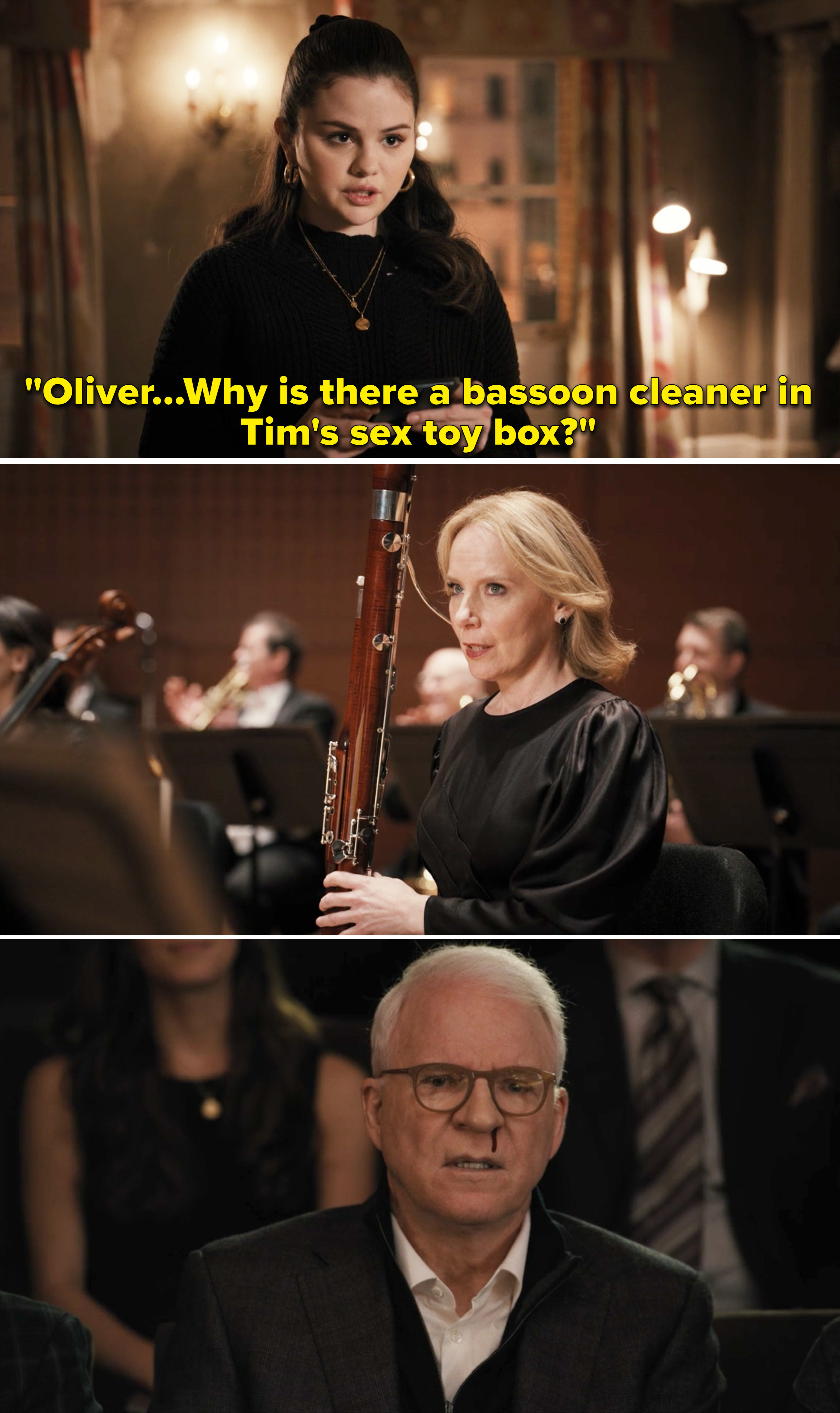 4.
On Chicago P.D., Tracy Spiridakos gave a career-defining performance this week as Hailey continued to deal with hiding Roy's death.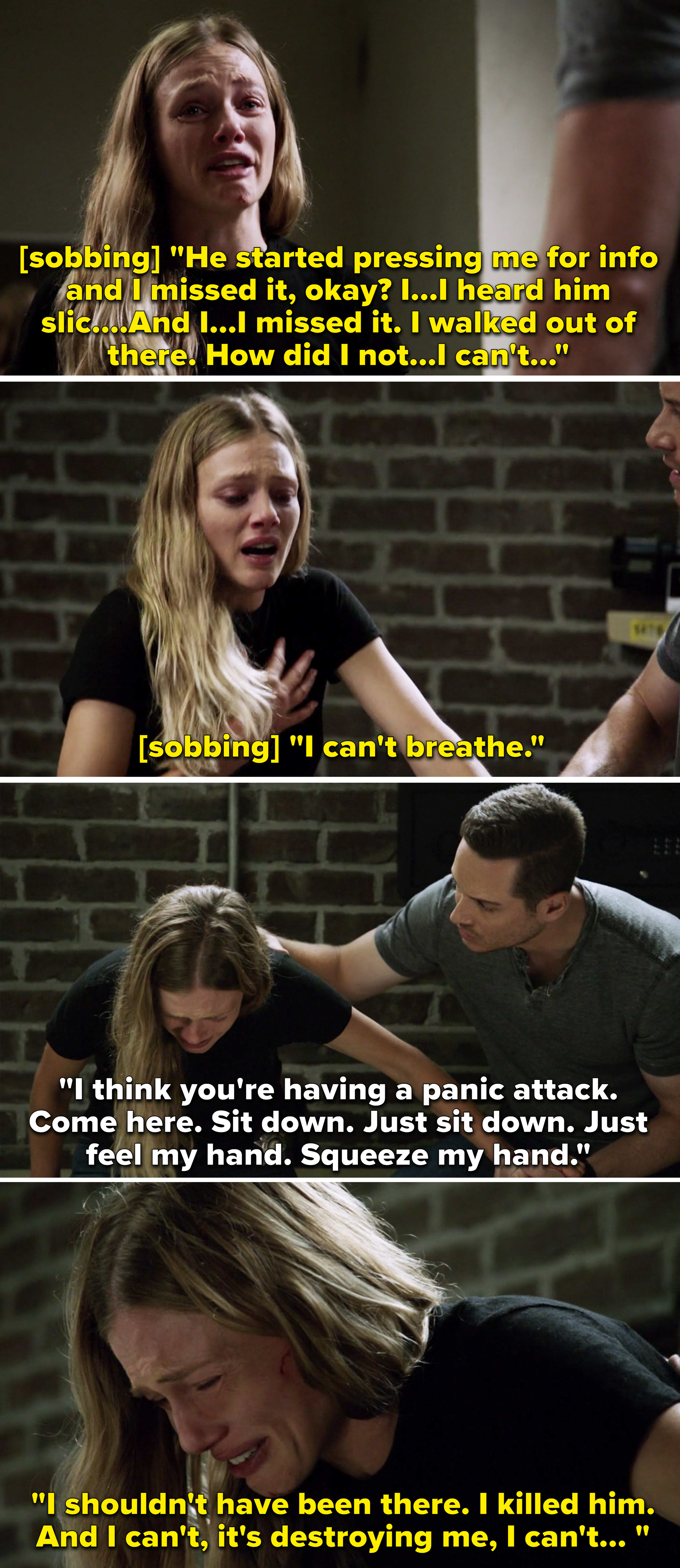 5.
On Grey's Anatomy, Kate Walsh made her long-awaited return as Addison Montgomery, and it led to this beautiful moment between Addie and Meredith in the elevator where they finally got to mourn Derek together.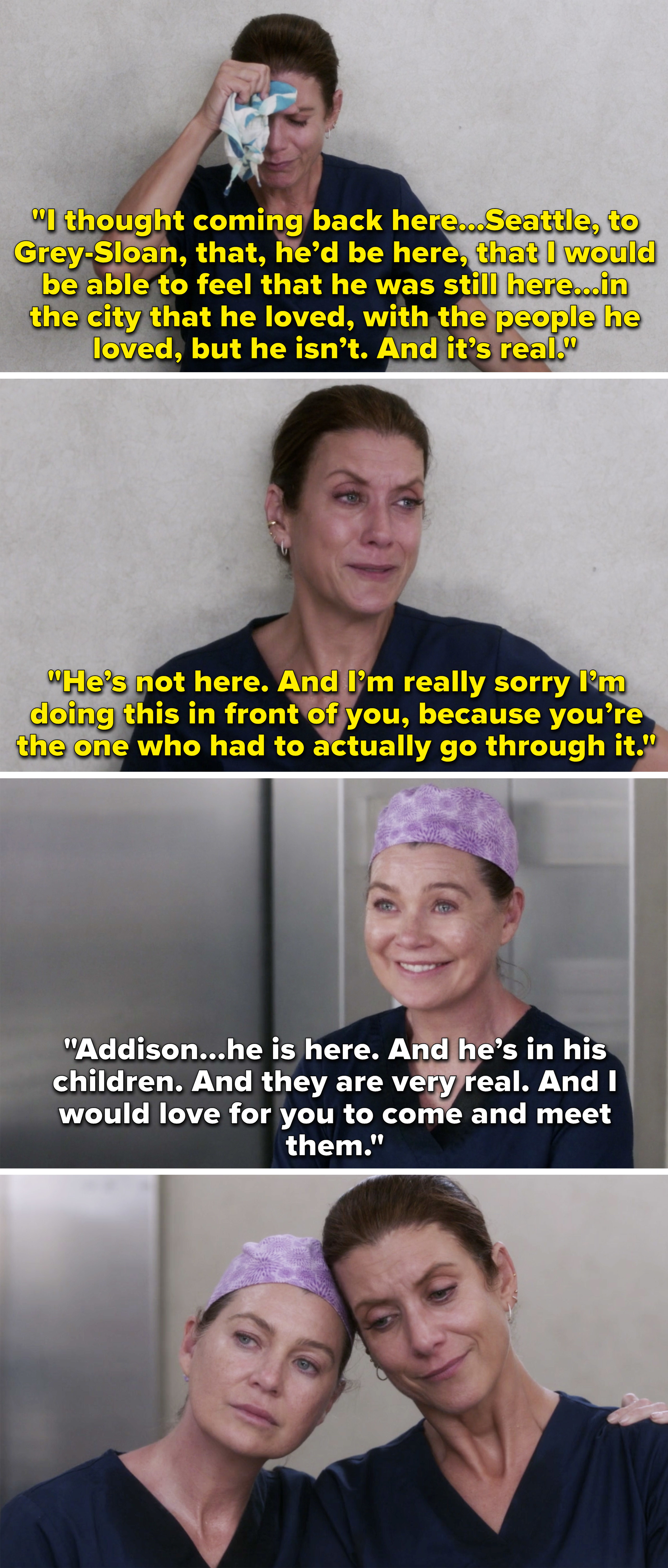 6.
And on Grey's Anatomy, as a massive Private Practice fan, I just have to talk about the beautiful reunion between Addison and Amelia that happened this week too.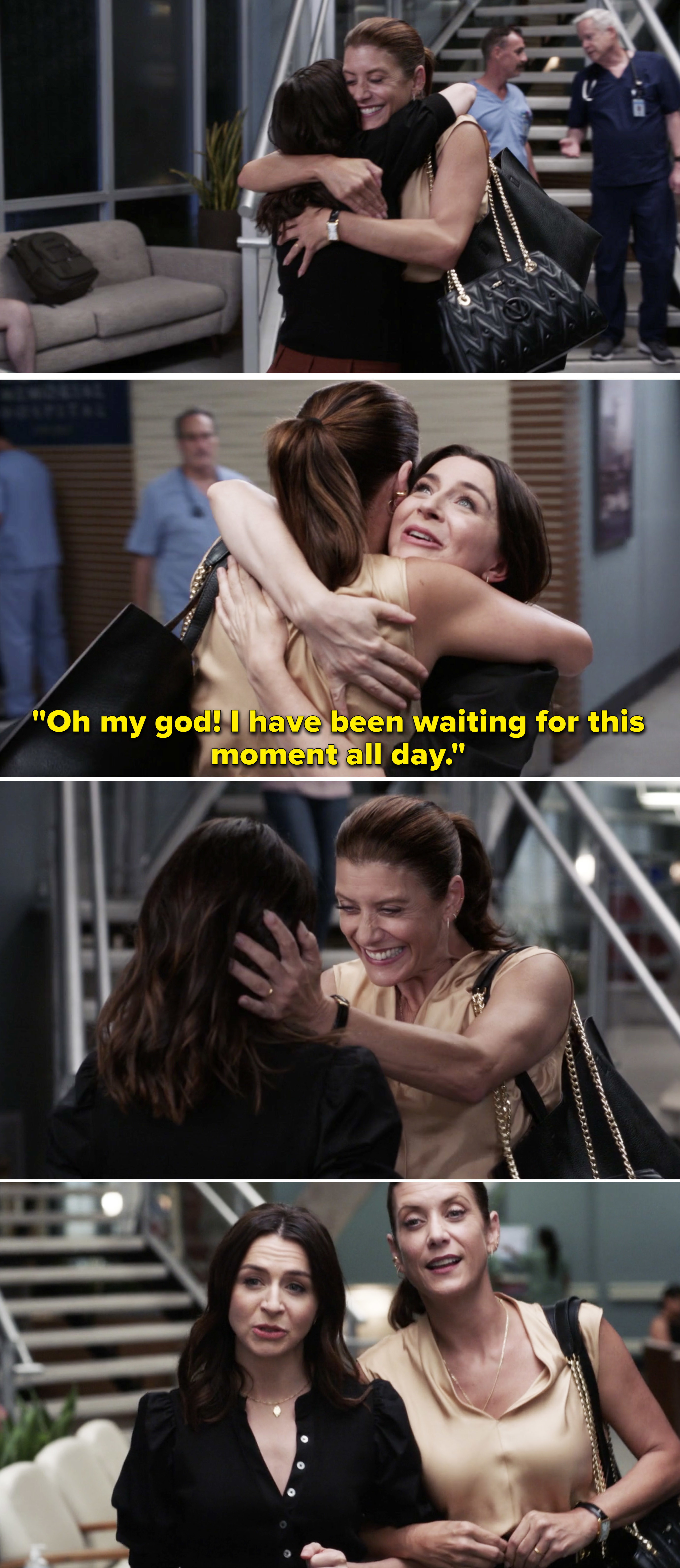 7.
On NCIS, Mark Harmon exited the series after 19 seasons, when Gibbs decided to not return to work and instead stay in Alaska.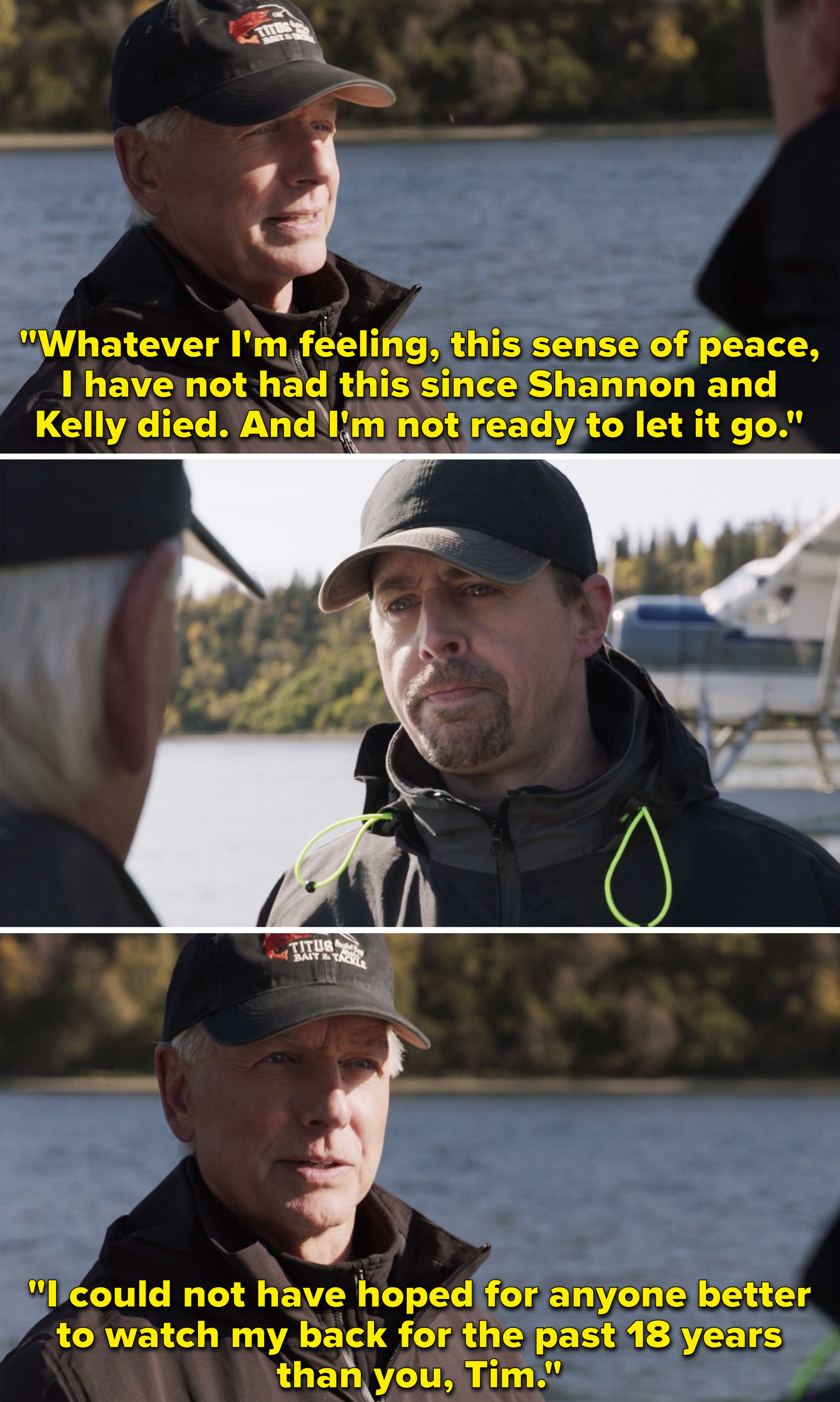 8.
On the Roswell, New Mexico Season 3 finale, we met a woman named Allie who knows Liz, and she is played by Shiri Appleby, aka Liz from the original Roswell.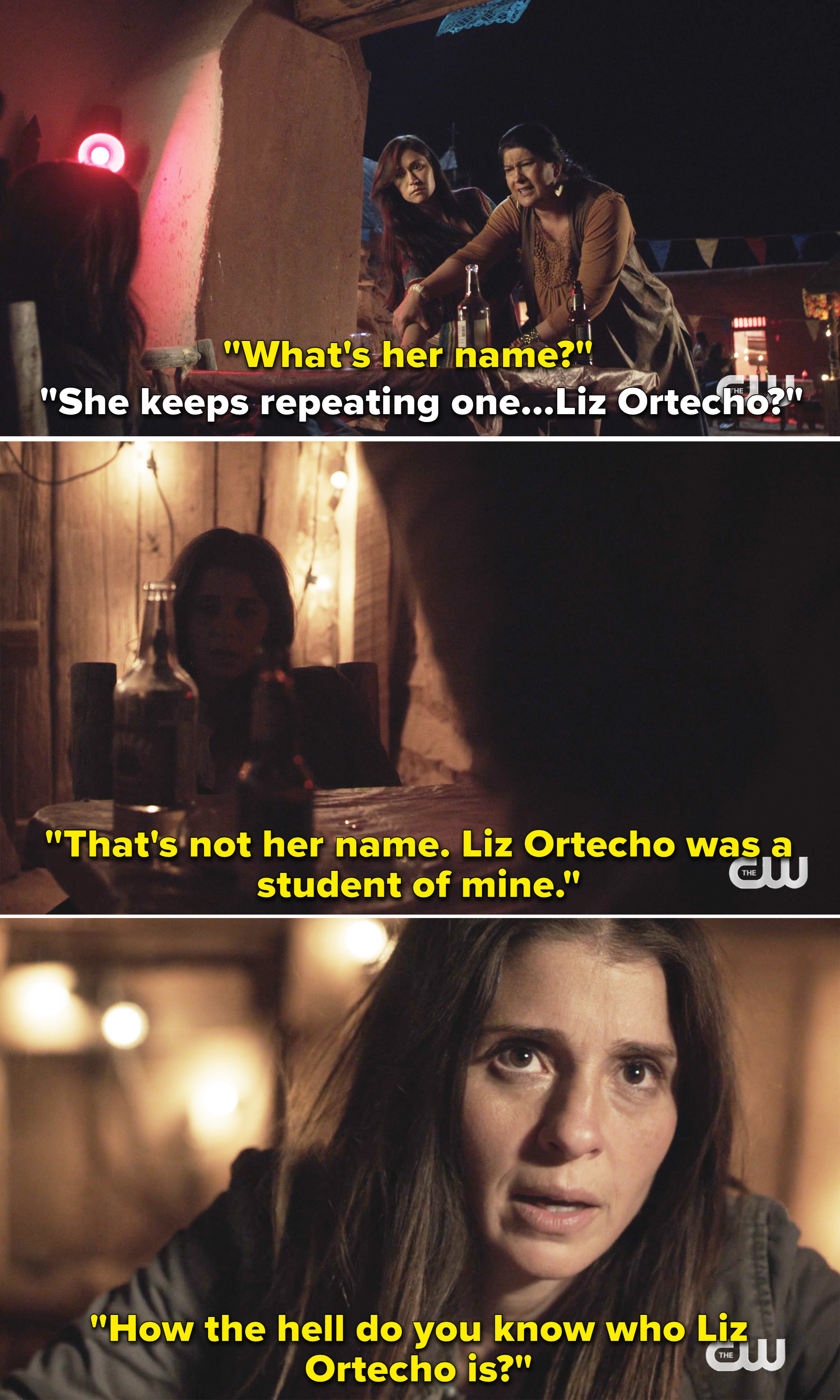 9.
On 9-1-1, Chimney tried to come to terms with Maddie suddenly leaving, and after fighting with Buck, Chim took off to search for Maddie himself.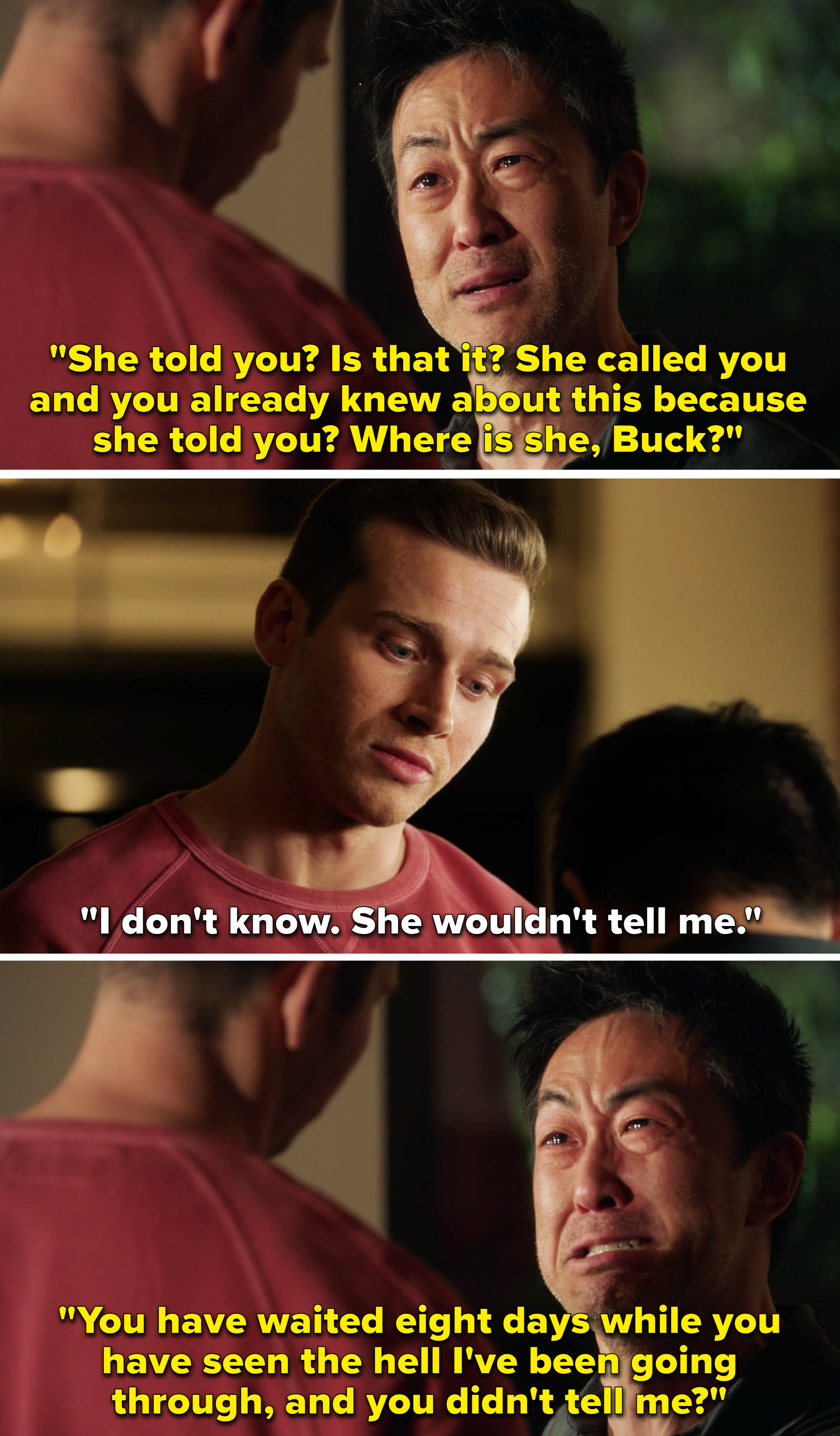 10.
The Baby-Sitters Club Season 2 started streaming on Netflix. This new season continued to follow our favorite babysitters as they grow their club and continue to navigate being teenagers.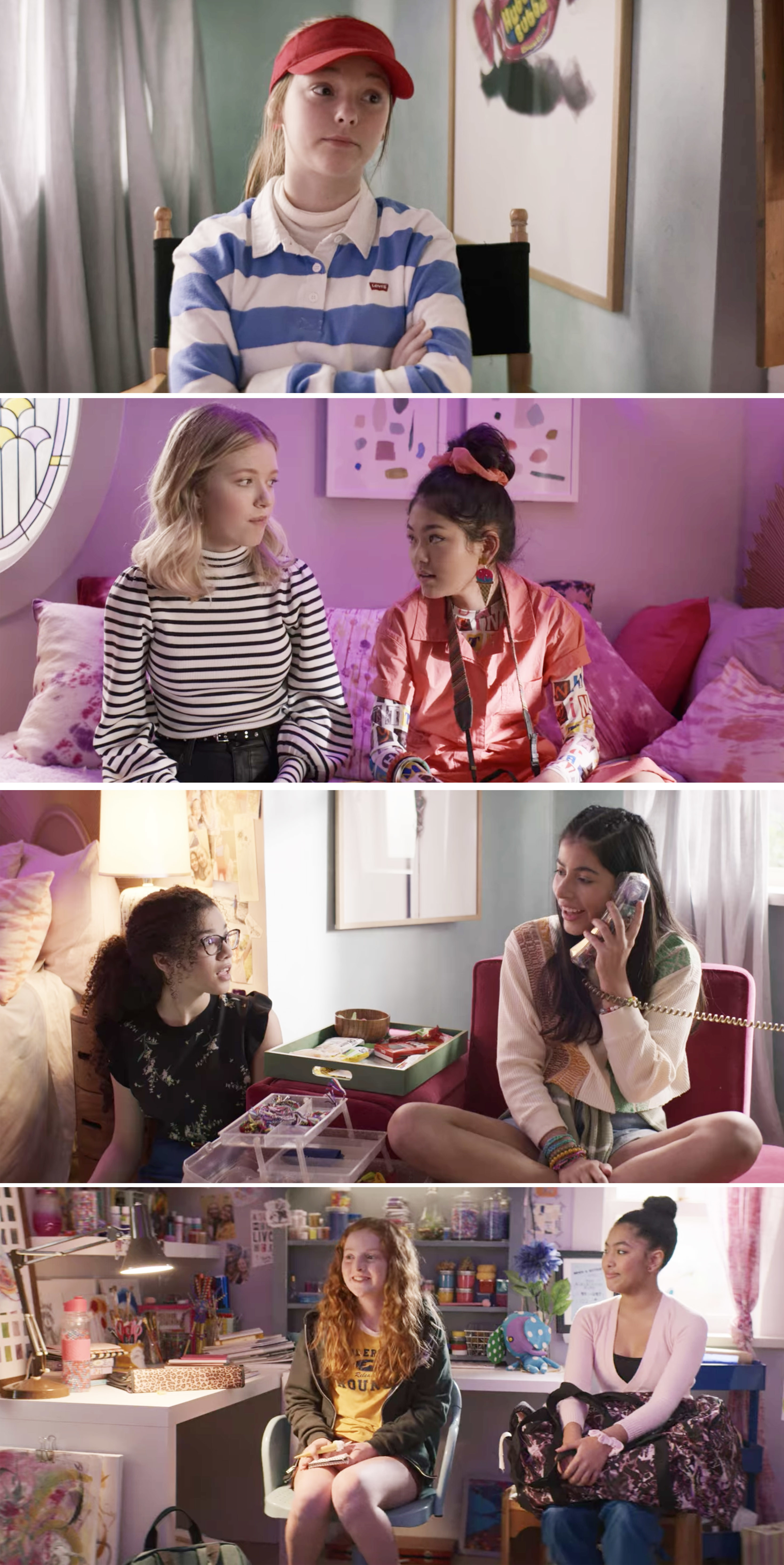 11.
And on The Baby-Sitters Club, the series delivered a truly heartbreaking episode when Claudia dealt with Mimi's sudden death.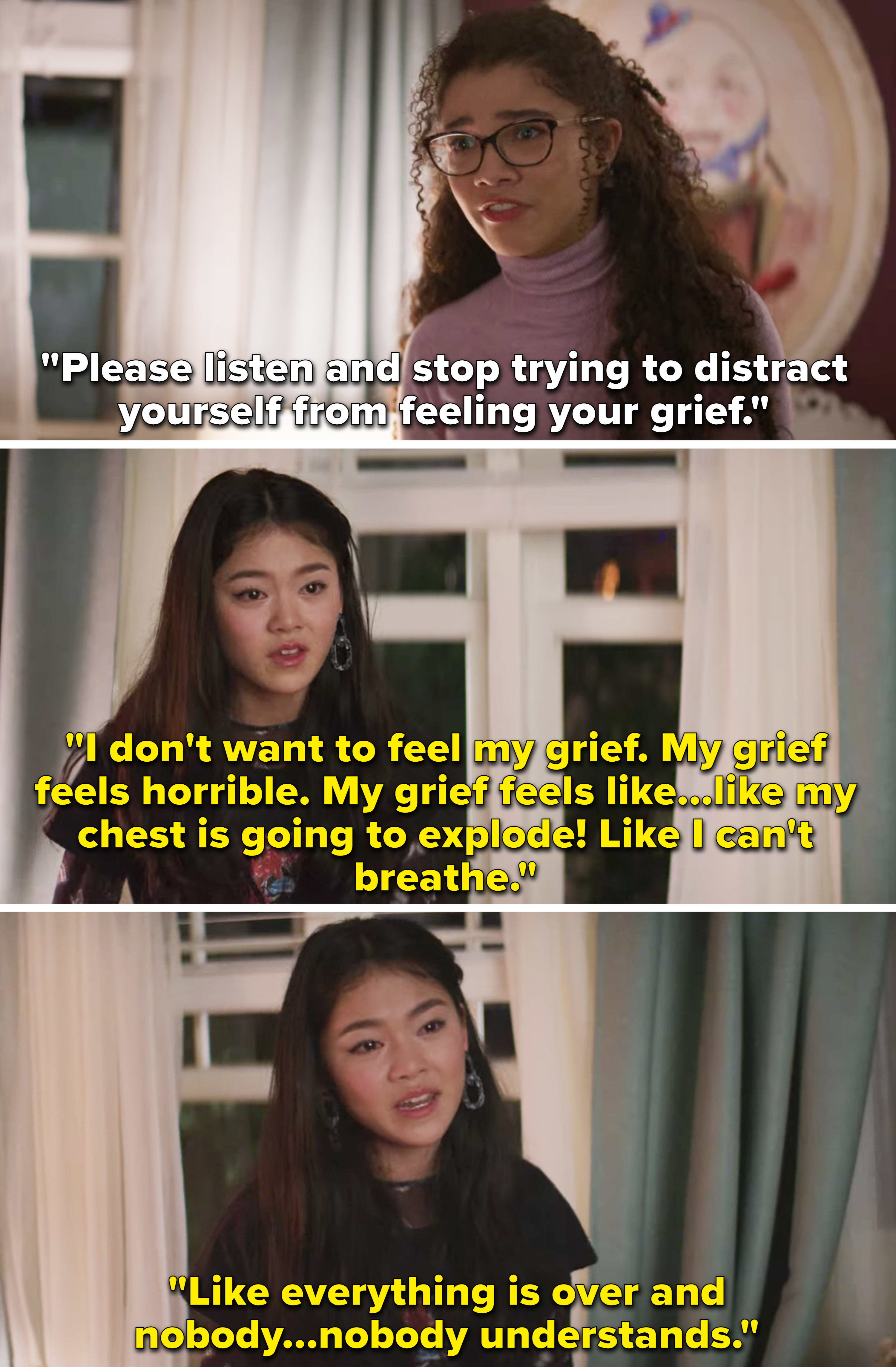 12.
On Chicago Fire, Casey visited Griffin and Ben Darden, and after returning home, he seemingly made the massive decision to leave Chicago and go take care of them in Oregon.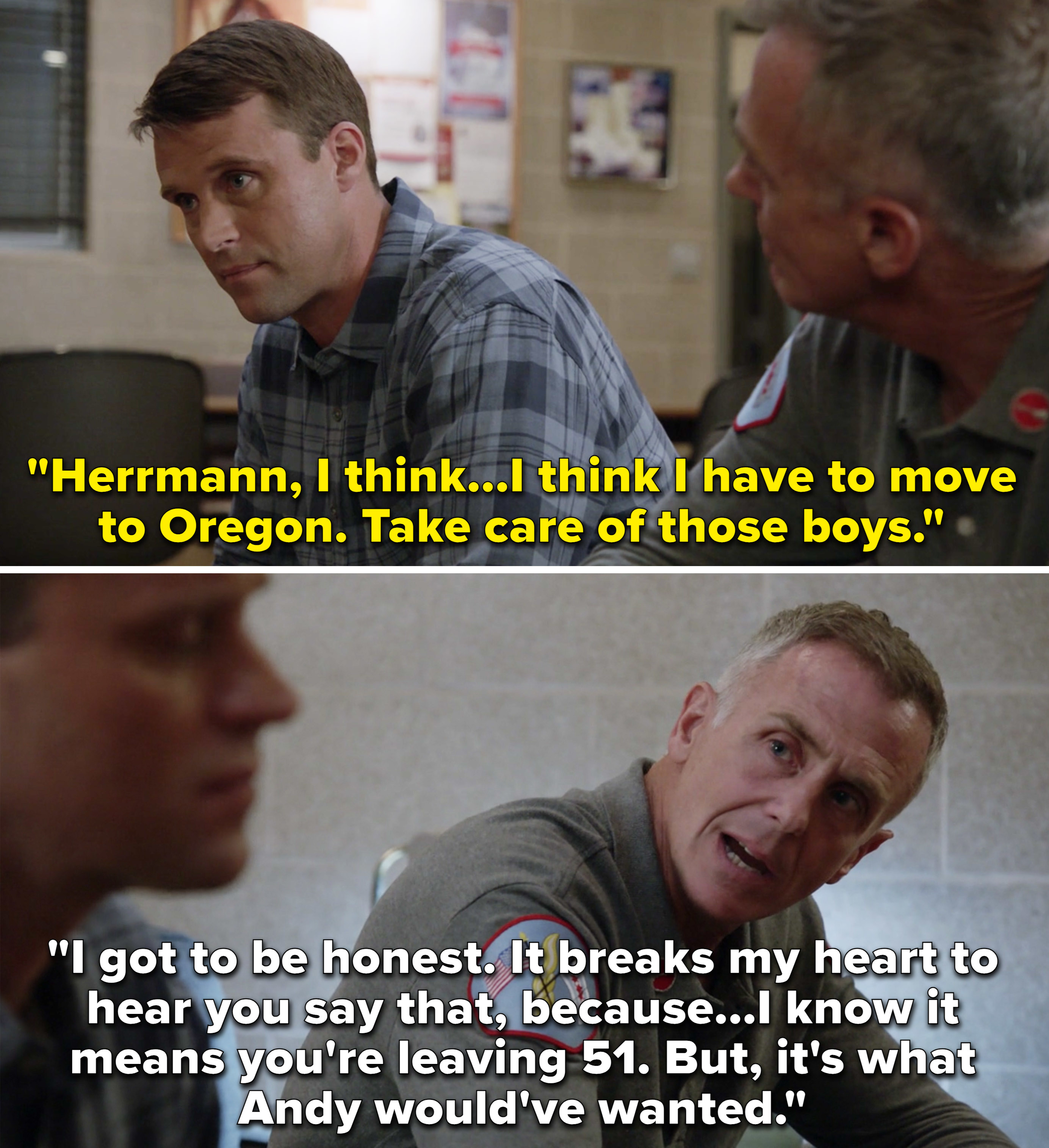 13.
On The Morning Show, Bradley and Laura's relationship continued, and it led to Bradley starting to think about how she defines her sexuality.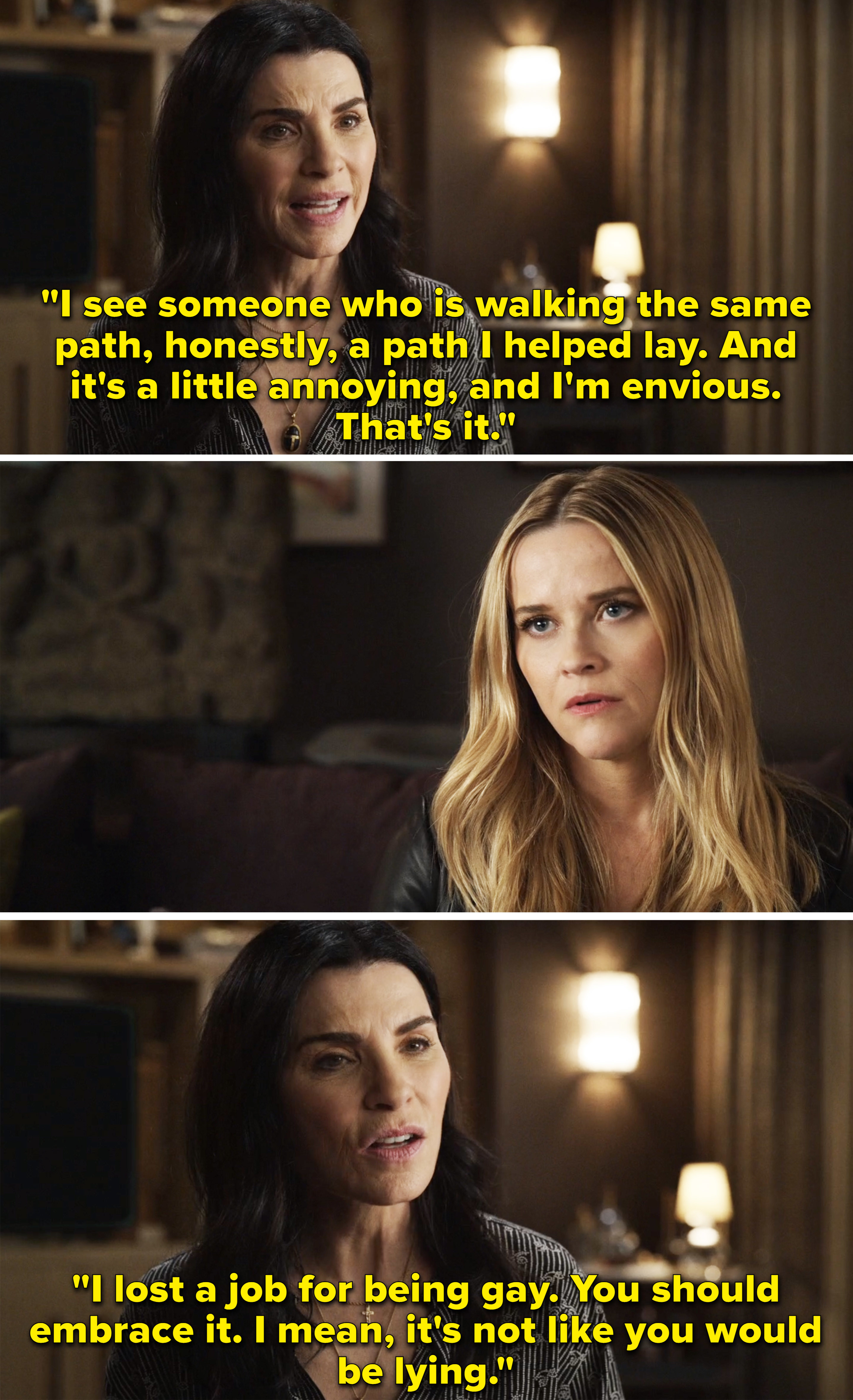 14.
On the Evil Season 2 finale, Kristen finally told David that she killed Orson, and this heartbreaking confession led to David and Kristen finally sharing a kiss.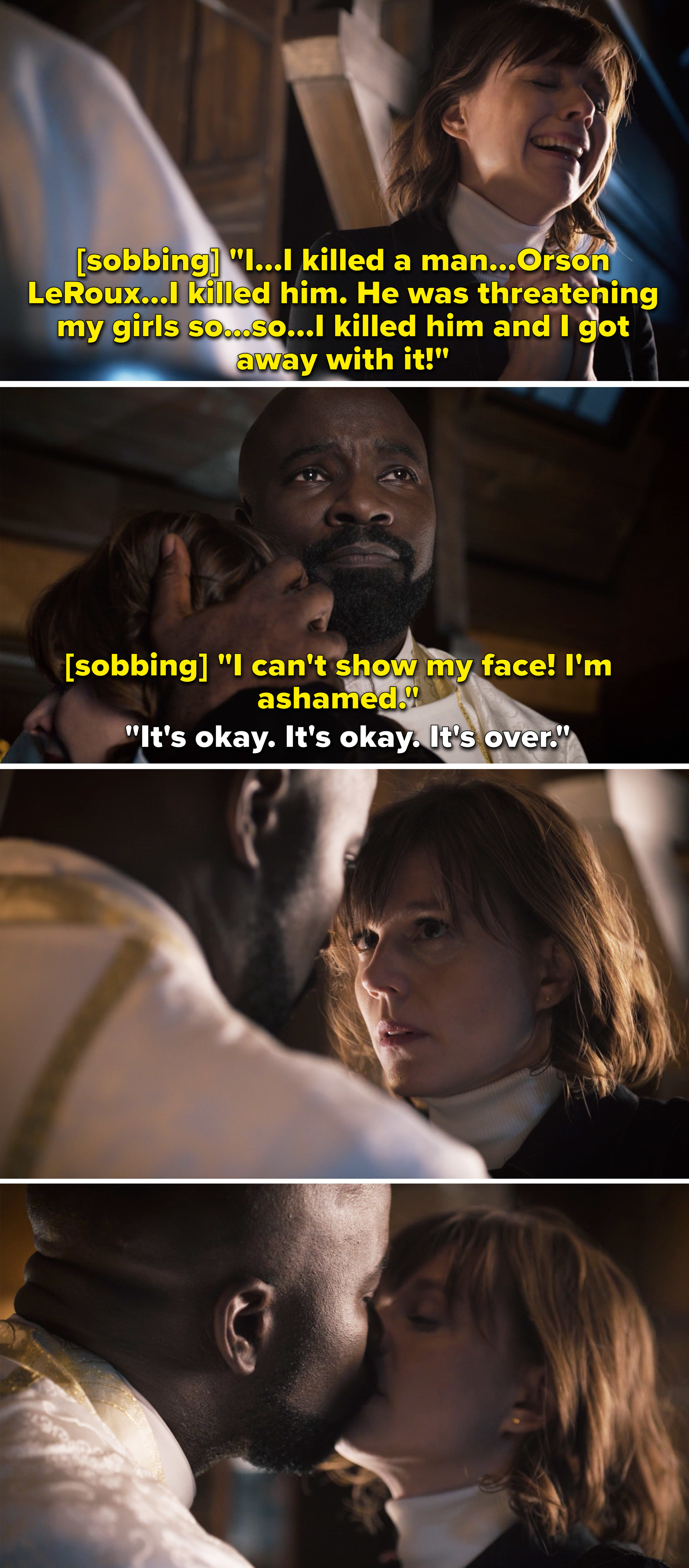 15.
Batwoman returned with Season 3, and the season kicked off with Ryan deciding she doesn't want to know about her birth mother, but we find out she's Jada Jett, a wealthy business woman.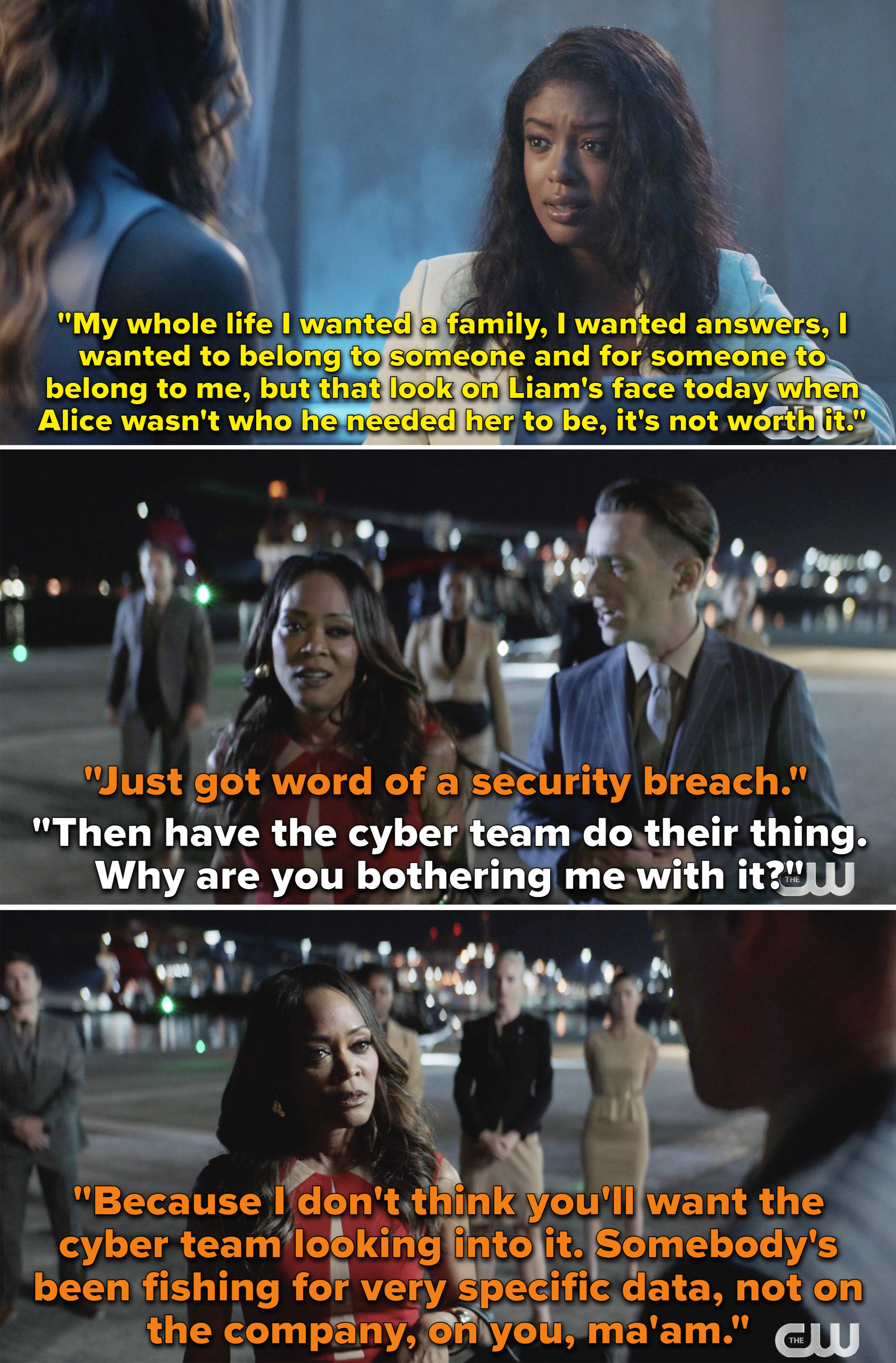 16.
And on Batwoman, Renee Montoya made her debut this week, and she literally sprung Alice from prison so she could help Ryan track down all of Batman's villain trophies that went missing last season.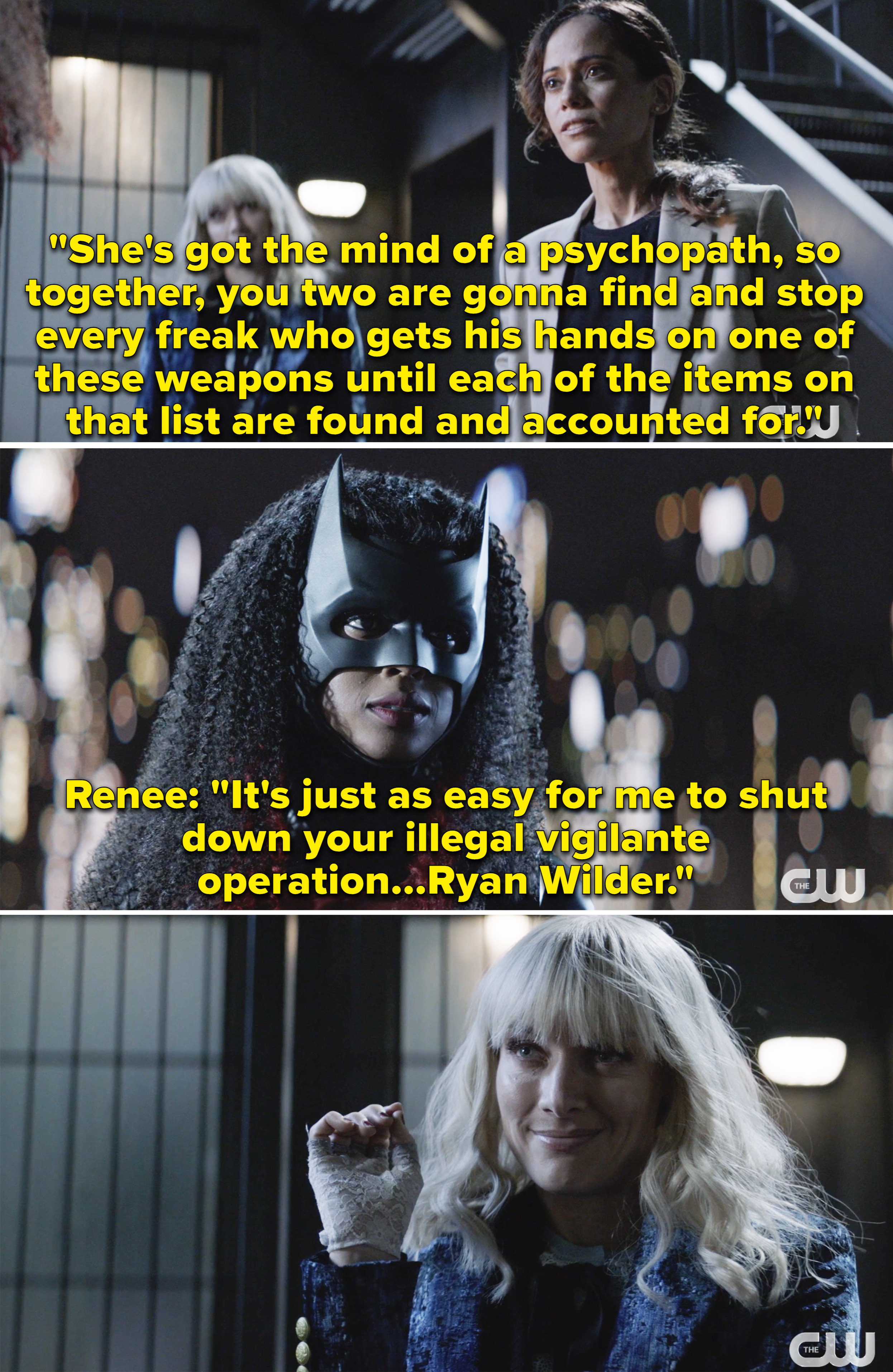 17.
On Station 19, after helping a young boy, Maya told Carina that she's still not ready to have children right now, but she's working on wanting to.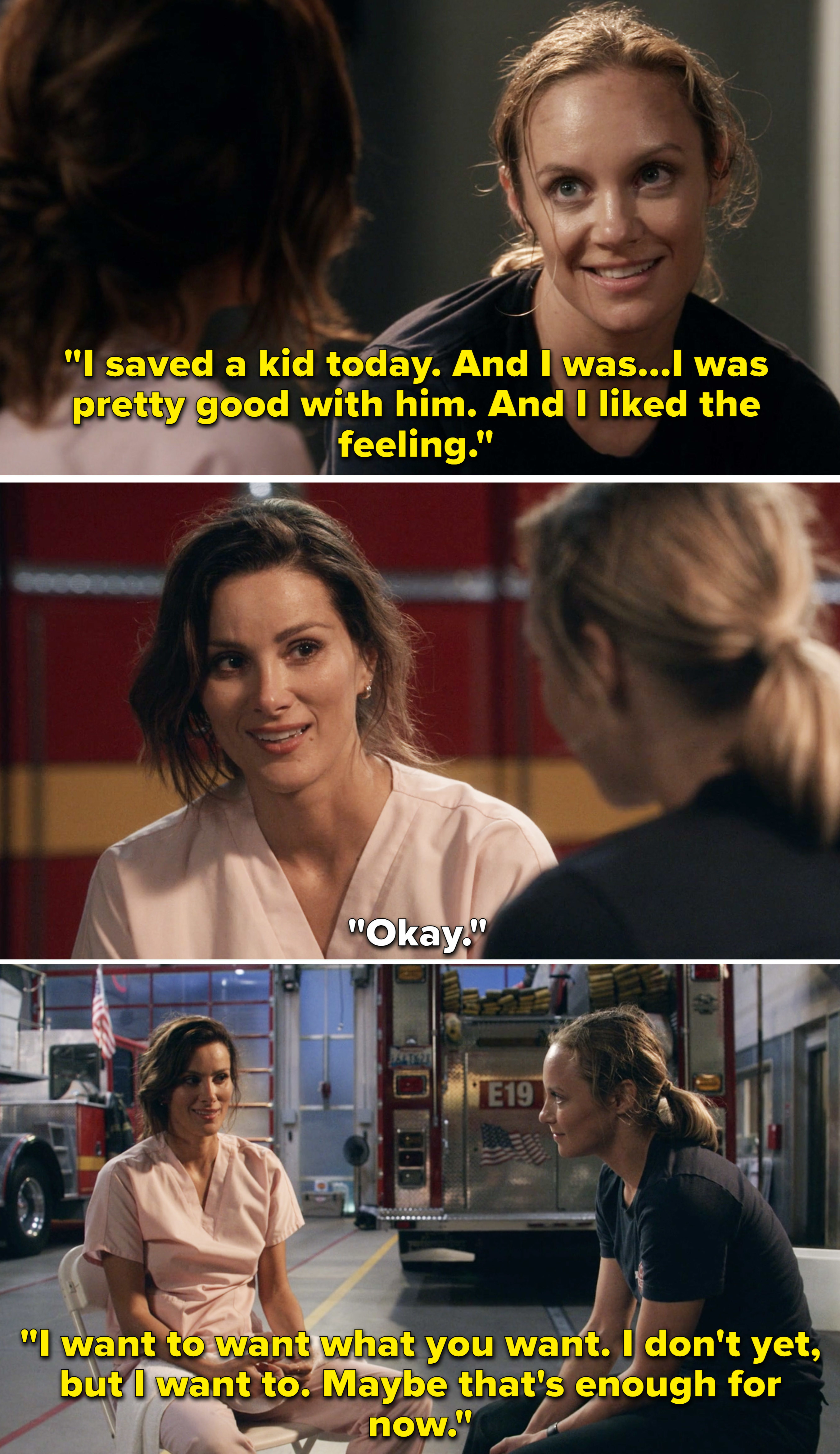 18.
On Supergirl, Alex and Kelly adorably brought Esme home for the first time, and they started to become the most adorable family ever, I am not even exaggerating.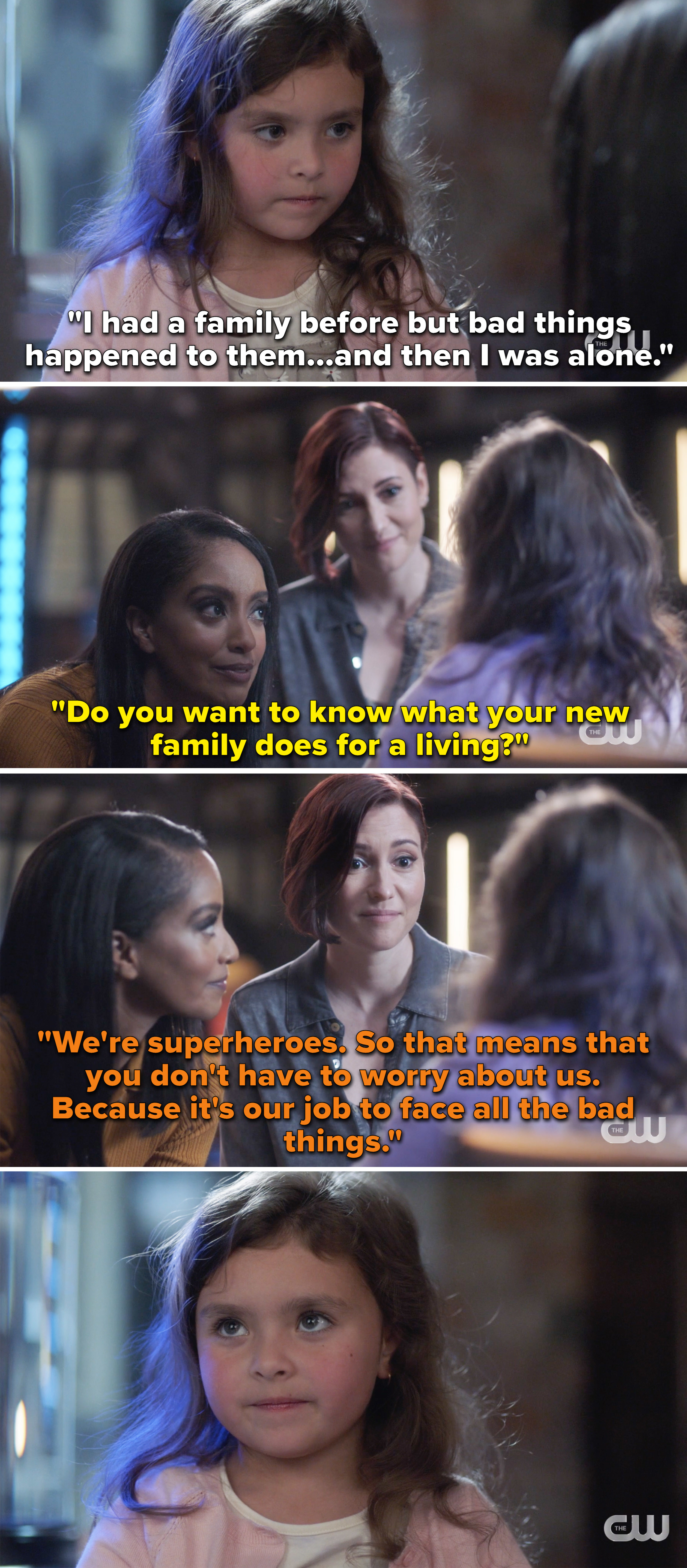 19.
Nancy Drew returned with Season 3, and the season started with George and Nick officially getting engaged, and I just really love them so much.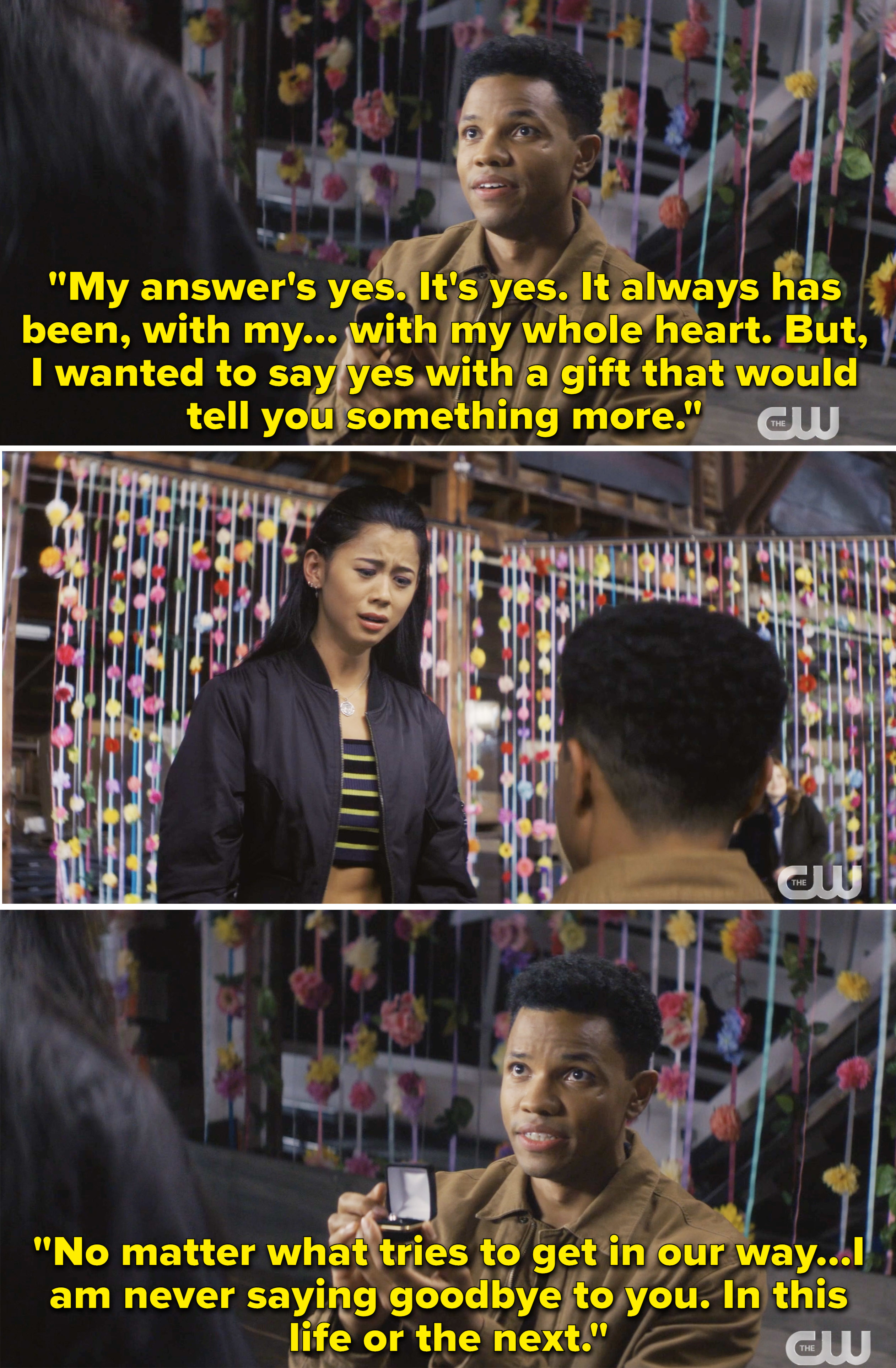 20.
Dopesick premiered on Hulu this week. Starring Michael Keaton, the new series revolves around the opioid epidemic that many Americans deal with. The show follows everyone from the drug company that started it all, to small-town people who are affected by it.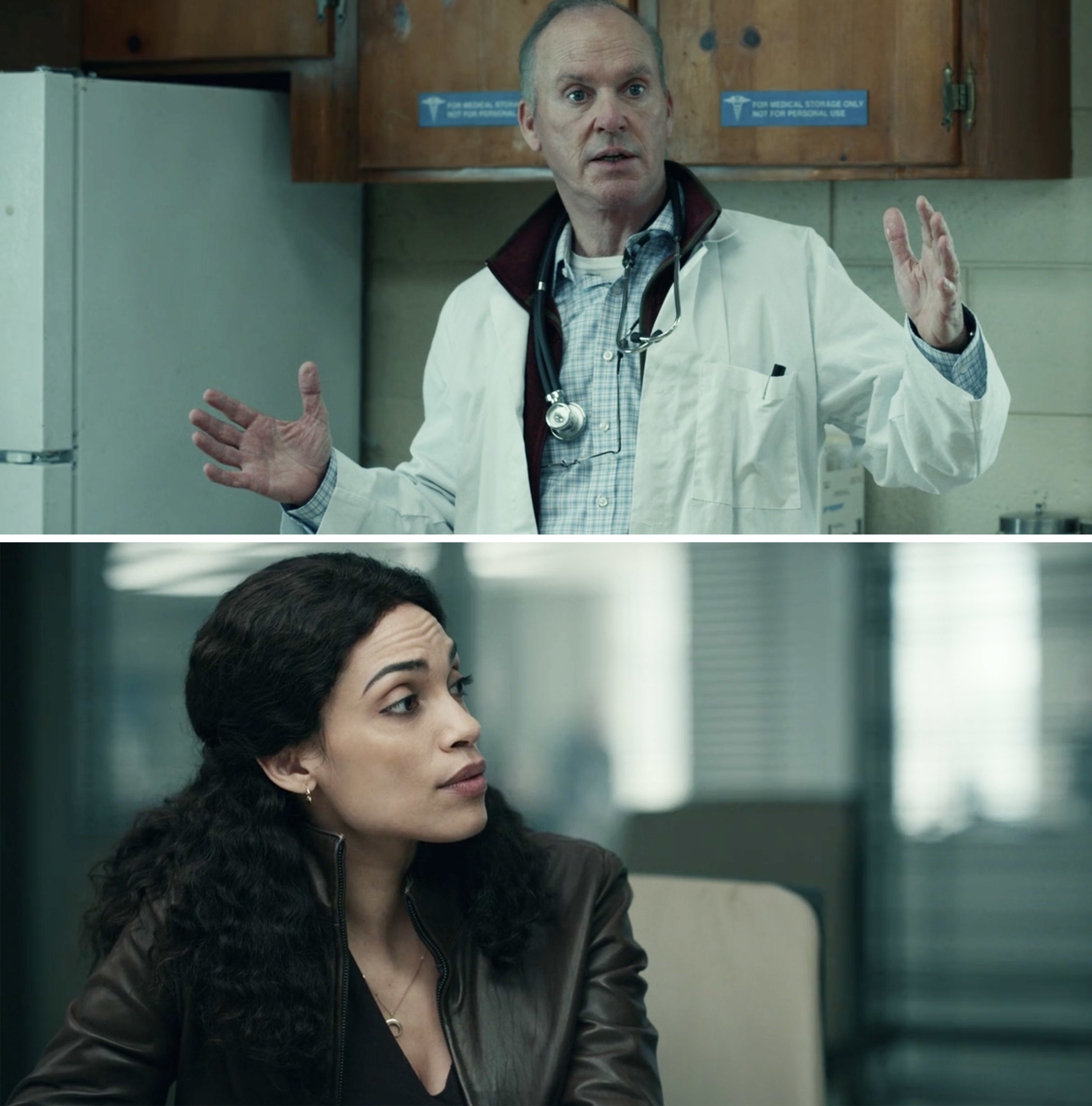 21.
And finally, Legends of Tomorrow returned with Season 7, and with the Legends still stuck in 1925 after the Waverider exploded, they ran into a lot of trouble, but the episode concluded with Gideon — as a human — appearing.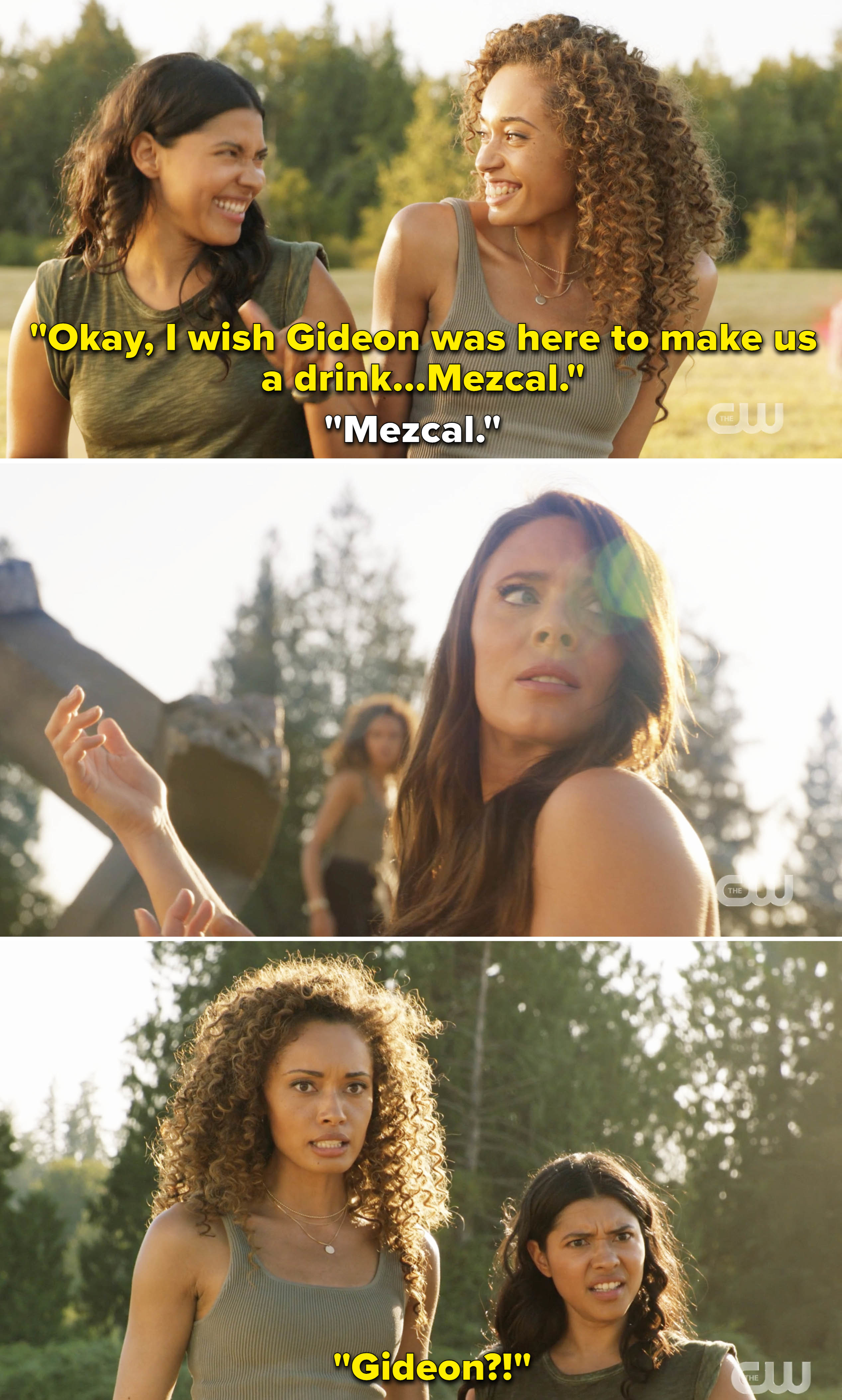 We can't fit everything into one post, so what were your favorite TV moments this week? Tell us in the comments below!