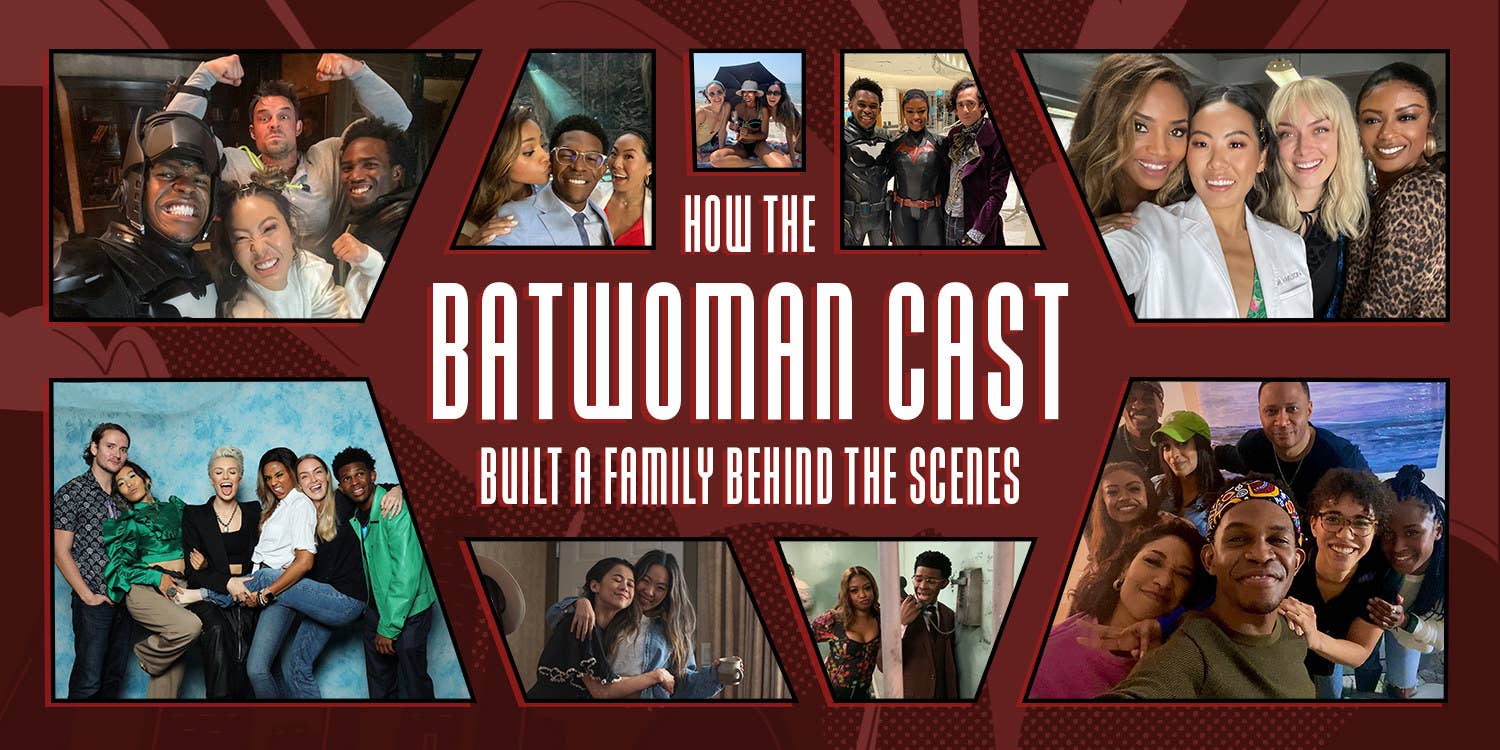 The Batwoman cast feels destined to be together. Even before bringing their now iconic DC Comics characters to life on The CW, their careers were meant to cross paths in a way that almost feels magical now. For starters, Nicole Kang, who plays Mary Hamilton, and Camrus Johnson, who plays Luke Fox, had crossed paths in New York City before their careers intertwined during the audition process for Batwoman.
"When I got to the hotel in Los Angeles, Nicole was in line," Cam explained while recalling his audition process. "We actually ran lines together in her hotel room. So, during the screen test, everyone was having a pretty good time, but Nicole and I were just cackling. We were having the best time together." That chemistry instantly translated to both of their auditions when Cam mentioned in the room that he knew Nicole, and the next note he was given was, "Do it again, but this time pretend like you are doing the scene with Nicole." Cam said it felt like the parts belonged to them from the start.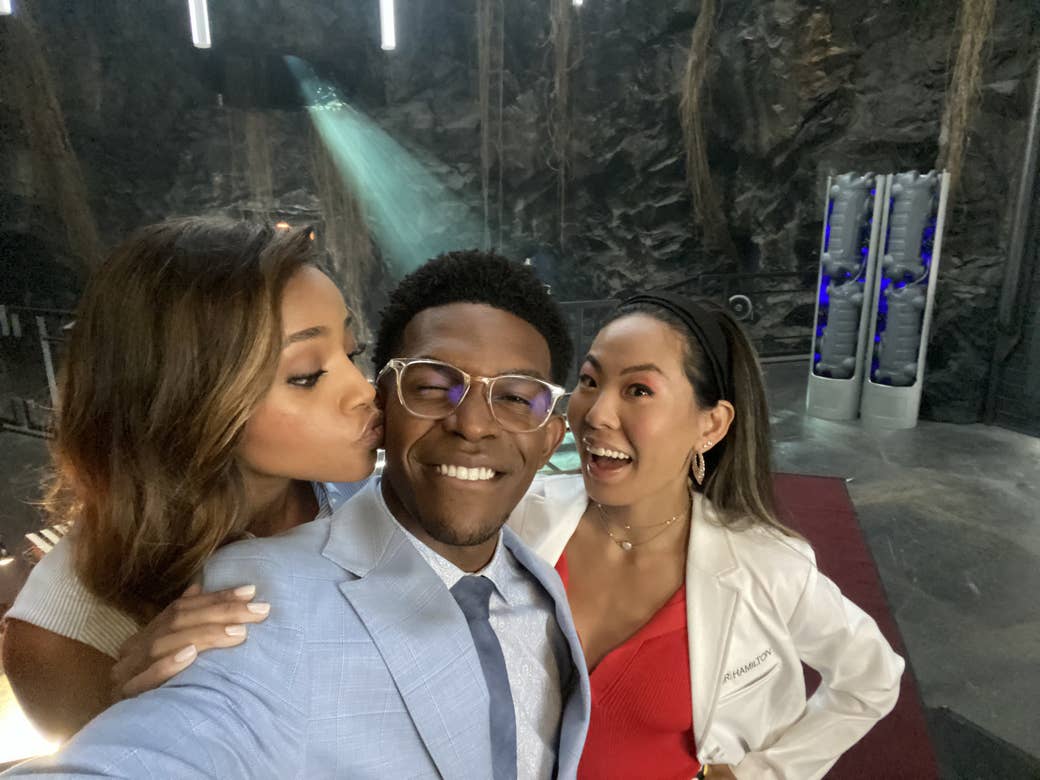 Similarly, Nicole had just come from another Greg Berlanti and Sarah Schechter produced series, You, when the script for Batwoman landed in her inbox. "Usually I have to do a lot of work to crack open characters," Nicole said, but this time it was different. "I literally read the description and was like, 'It's me.' I was aligned with Mary from the beginning." In terms of seeing Camrus during the auditions, she told a similar story, and even remarked how they celebrated booking Mary and Luke when they landed back in NYC.
"We ran off the plane into the gate and were on the floor," Nicole explained while detailing how the news of their casting had dropped mid-flight. "Me and Cam had this moment at JFK, which had never had a better significance in my life." Nicole said having Cam by her side has been one of the many gifts Batwoman has given her. "We've been together since the beginning. That's why the chemistry that we have onscreen has been there since day one."
Meanwhile, Meagan Tandy, who stars as Sophie Moore, and Rachel Skarsten, who plays Alice/Beth Kane, have a birthday party to thank for their connection before Batwoman. "I did this show Reign with Torrance [Coombs], and I always say that Torrance's final parting gift was giving me Meagan," Rachel said. "Torrance's wife wanted to throw him a surprise birthday party, but they lived in a condo, so I offered to host it at my house. I knew Torrance really well, but I didn't really know a lot of his friends from LA. I wanted to take pictures for Torrance of his friends in their surprise spots, so I have a picture of Meagan hiding behind my couch. How bizarre is that? Now, Meagan is one of the most important people in my life. I had no idea that that woman hiding behind my couch would become my best friend a year later."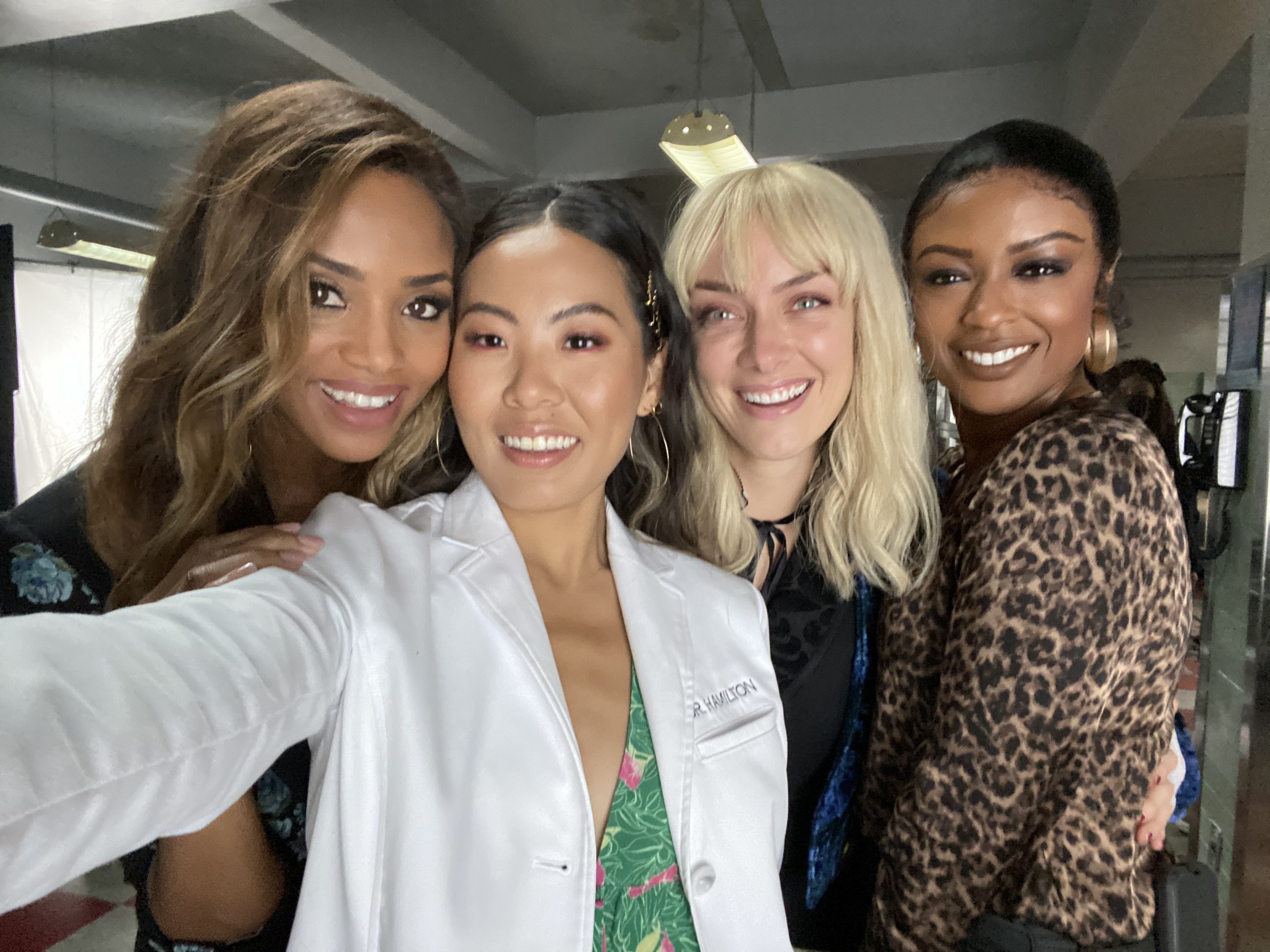 Meagan immediately remembered Rachel from the party, and said it was a gift to have someone she already knew on the cast. "I was so excited," Meagan gleefully recalled. "When I saw that Rach was cast on Batwoman, I was like, 'Oh, yeah, that's Torrance's friend.' I went directly into her DMs because I needed a friend on set." Now, they both consider each other to be like a sister. Rachel even said, "I joke with Meagan that we don't hang out a ton in person because our shooting schedules are usually the opposite, but I talk to her all the time. Sometimes I talk to Meagan more in a day than I talk to Alex, my husband."
So, it only feels right that during Batwoman Season 2, Javicia Leslie would join the cast as Ryan Wilder and have already worked with Meagan on Always a Bridesmaid, thus completing this kismet Batwoman family. Of course, Javicia joined the cast in the wake of Ruby Rose stepping away as Kate Kane, but she said the cast was so welcoming from the start, and it helped aid some of the nerves she had in terms of stepping into an established series. "Coming into any cast that has already been established can have its difficulties, but I felt like with my cast specifically they were very welcoming. We all got onto a FaceTime call right when I was hired," Javicia said. "As soon as I landed in Vancouver, I met up with Cam, and we grabbed some vegan food."
"Me and Javicia hit it off pretty immediately. We became family instantly," Cam said while discussing welcoming Javicia into the Bat Fam. Their first meeting also fell on the day Chadwick Boseman died, which Cam said hit him particularly hard. "I'd never met Chadwick, but he always felt like an older version of me, and add in the fact that he was one of the first big Black superheroes. So, I texted Javicia and told her if she wasn't up to meeting that day, I understood. She responded and was like, 'No, I think we should meet up even more than before. We need to be there for each other.'"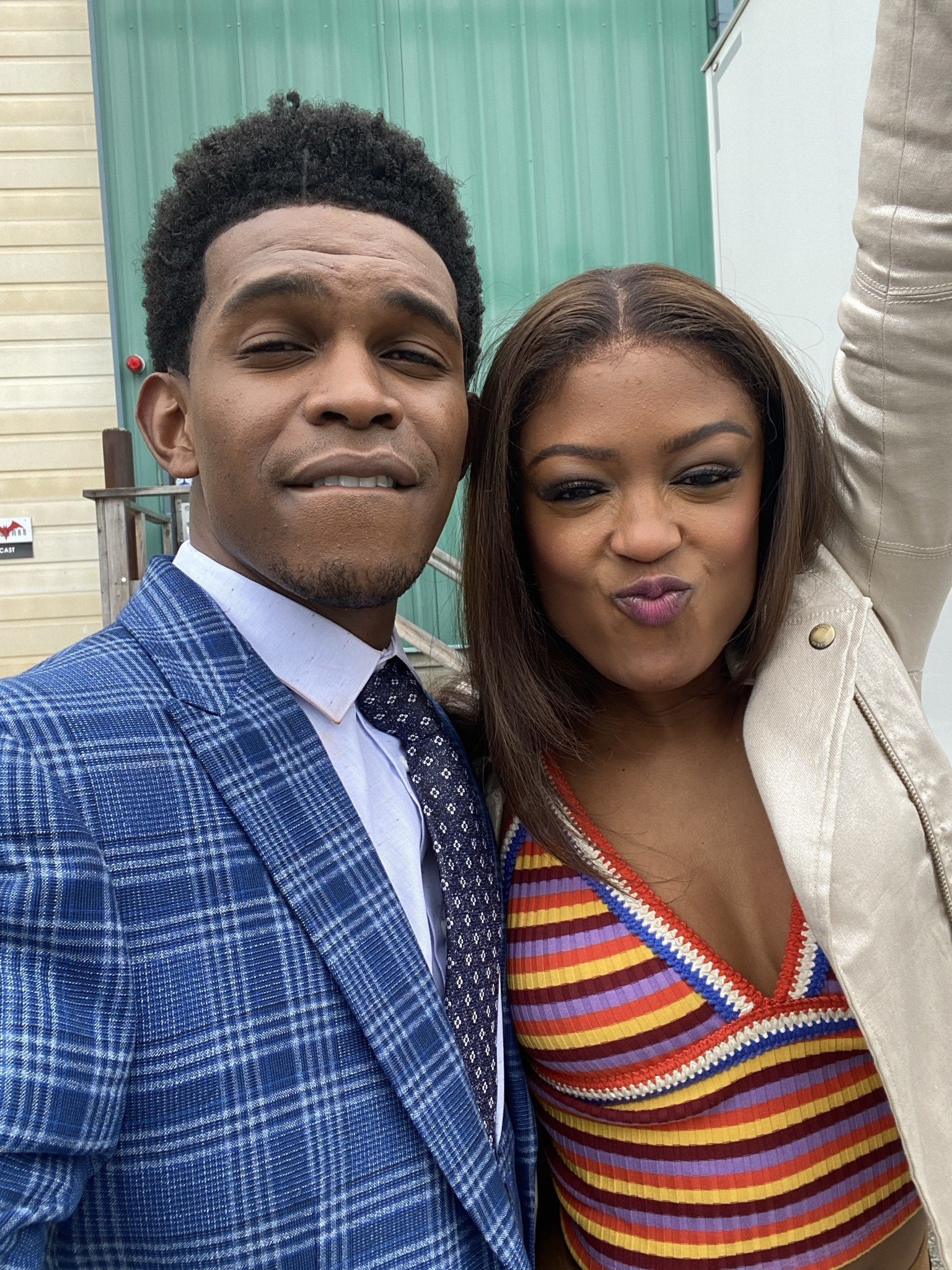 So, a dinner over vegan food that turned into grieving the loss of an acting idol helped solidify Javicia and Cam's brother and sister dynamic, which can now be felt in their scenes as Ryan and Luke, especially in Season 3. "There's a moment this season where Ryan tells Luke to touch her shoulder," Javicia hilariously teases. "He touches it and I go, 'It's cold as ice, baby.' I don't know if the writers wrote it and knew how I was going to deliver it, but it was so perfect for a Cam and Javicia moment."
Onscreen, the cast loved seeing how Ryan fit into their stories in season 2, and things only get better in season 3. Nicole said she's enjoyed seeing Mary build a friendship alongside Ryan, while she's also getting to know Javicia. She explained, "I was so grateful that Javicia was willing to go there and jump into this character dynamic." Meanwhile, Rachel has loved exploring Alice's love-hate relationship with Ryan alongside Javicia. "So much of the foundation of my character was built on Kate Kane. I liked that Caroline [Dries] and the writers didn't try to force Alice and Ryan's relationship," Rachel explained. "Now it feels so much more organic. I've earned a relationship with Ryan and all of these characters."
Next to Javicia, the Batwoman cast also welcomed in Wallis Day as Kate Kane toward the end of Season 2. Wallis's casting as Kate proved once again that Batwoman is filled to the brim with great actors who fiercely love these characters. "Telling Kate's story, especially being a queer character, really mattered to Wallis," Nicole explained. Nicole, Rachel, and Meagan all recalled going to Wallis's Vancouver apartment for the first time and seeing that she had mapped out the entirety of Batwoman seasons 1 and 2 on the walls. "You rarely get people that are so invested like that," Nicole recalled. "Wallis put in so much care and attention. I so appreciate her." Even though Wallis won't be in Batwoman Season 3, her short time on the show allowed her to bond with the cast in a lasting way and is yet another testament to the on-set culture the Batwoman cast has built.
Aside from their seemingly match-made-in-heaven castings, what has also aided in the Batwoman cast growing close behind the scenes is filming in Vancouver. Being in a city away from friends and family has allowed them to lean on each other. "Vancouver forces connection and forces family," Camrus explained. "It's like summer camp when you have to make friends with the people around you. It's really nice to have great people around, so when you do get homesick, they can remind you of home and that community."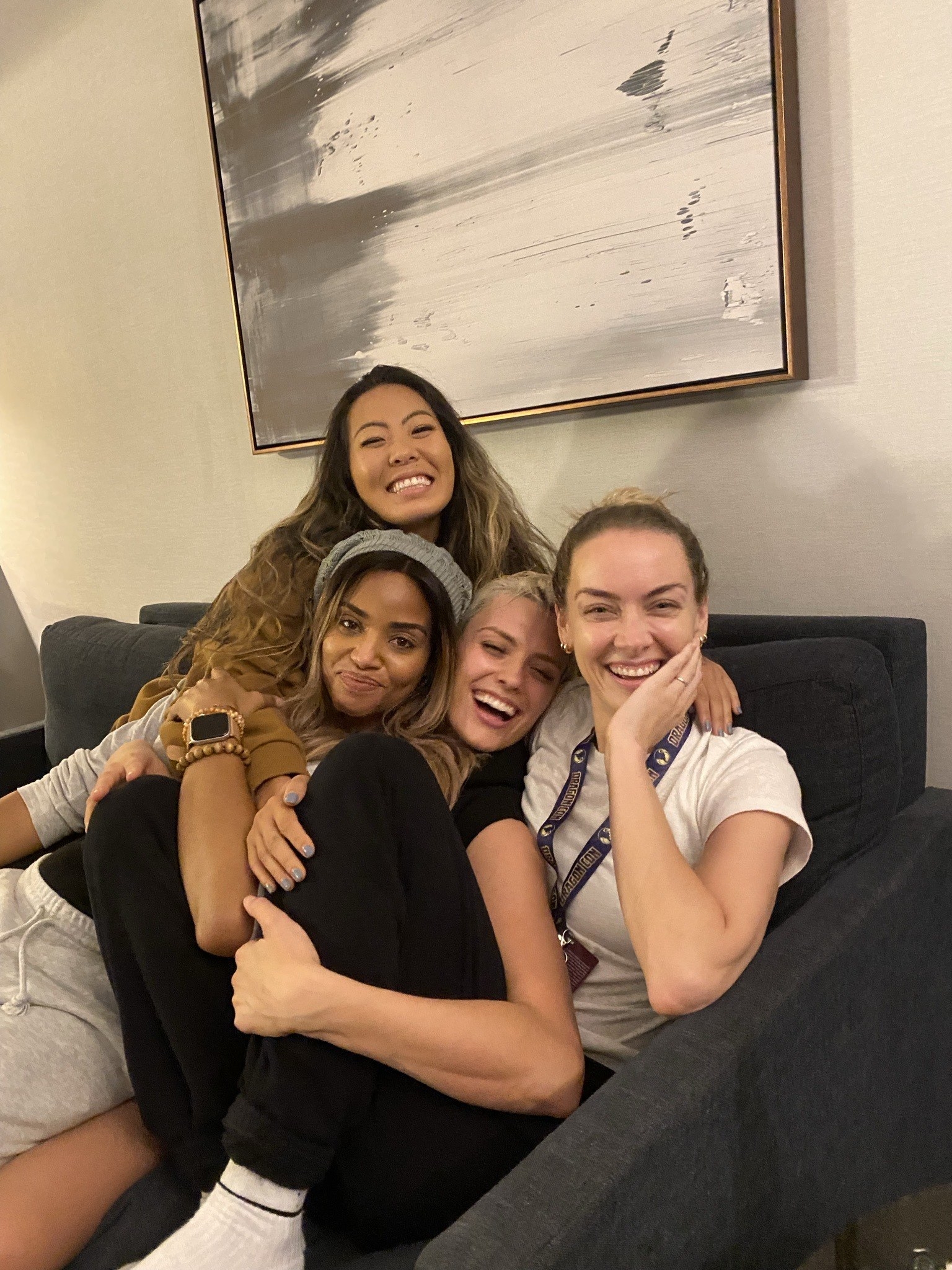 During the COVID-19 pandemic, the Vancouver acting community grew even closer because they weren't able to travel back and forth from the city. This led to Thanksgiving celebrations together and bonding like they've never experienced before. "We are who we have," Nicole explained. "So it's really easy to walk onto a set or inside a story and believe that those people are all your character has because I think I felt that in real life last year too." For Nicole, her tight friendship with the Batwoman cast and being away from her family became super important when she lost her uncle, who died suddenly this year. Getting emotional, Nicole recounted how the Bat Fam helped her through such a difficult time and "made the hard days brighter." She continued, saying, "I was able to go to work and not be alone and go through significant highs and real lows with the cast. Meagan as well lost her mom, and being there for Meagan and being her family were important too. It has bonded us forever."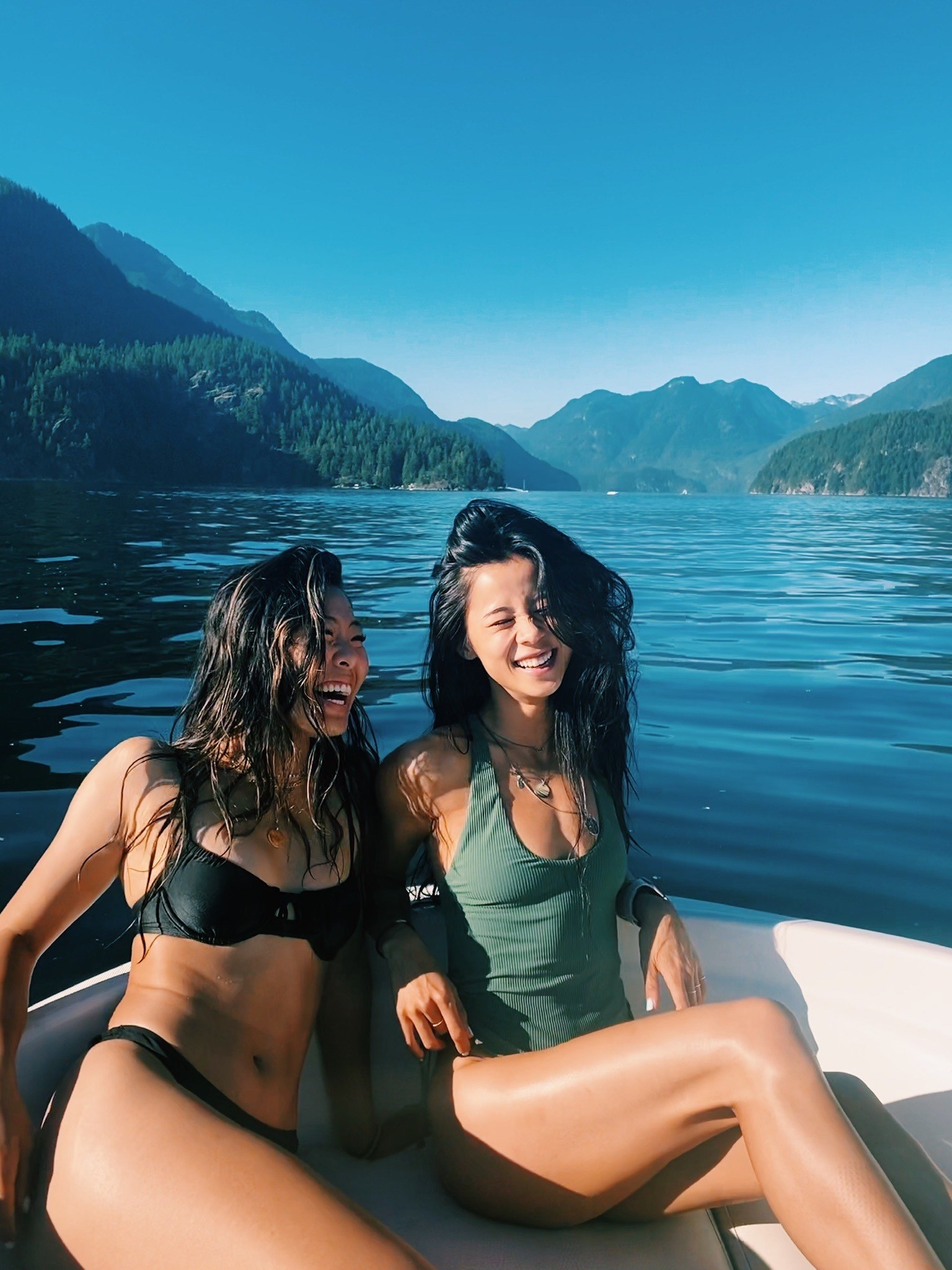 The Vancouver atmosphere not only allowed the Batwoman cast to become super close, but they've also become good friends with actors on other CW and Arrowverse shows that film in the city alongside them. As Rachel puts it, "It's a very unique experience being on an Arrowverse show in Vancouver. It's like having a sibling you can talk about your parents with. No one understands that unique experience the way they do." Looking outside of the Arrowverse family, Nicole explained that she has become very close with Leah Lewis, who stars on Nancy Drew. The duo first met when they were both auditioning for Mary on Batwoman, then they became roommates, and now they consider each other family.
It has even been wonderful for the cast to reconnect with actors they've previously worked with, as is the case with Meagan, who got to reunite with Tyler Hoechlin once Superman & Lois began. "I knew Tyler from Teen Wolf, which I did for a couple of years. That was really awesome. The Arrowverse is such a small bubble when you're in it too."

For Javicia, Meagan, and Camrus, the extended Arrowverse family has also allowed them to connect with other Black actors, which has been "so incredibly necessary" and "such a blessing," according to Cam and Meagan respectively. "It's hard because Vancouver doesn't have a huge Black population," Javicia explained. "So it's kind of cool to come somewhere and it feels like home. You can come in and connect and not feel like you're here by yourself." This feeling of needing a community led to Camrus starting "Black game nights" with actors and crew members from across The CW shows.
"Black game nights are just awesome," Cam joyfully explained. "I think the first one was me, Javicia, David Ramsey, Eric Seaton, Carl Seaton, Candice [Patton], and Azie [Tesfai]. This year we had a bigger one. We had Olivia [Swann] from Legends of Tomorrow, Erinn Westbrook from Riverdale, Nick Creegan, and so many more. It has been so cool to just be in a room full of Black people playing games. It feels like Thanksgiving or Christmas." And in case you're wondering what the go-to games are, the night usually consists of Taboo, Mafia, Blank Slate, or Left, Right, Center.

Meagan said that getting to know the other Black actors in Vancouver has been great because it gives her a place to discuss some of the issues they all experience. She said, "It was nice having other Black women there that understand what the heck I'm saying. They all understood because they've experienced it themselves. We've all been through it and are going through it, so having that community has been very, very special." These conversations have also allowed Meagan, Javicia, and Camrus to learn from the Black Arrowverse actors that have come before them, namely Candice Patton and David Ramsey.
"Candice is the first Black female character that truly came out of any of this," Meagan said. "She's seen the evolution of how it works for Black women in the Arrowverse. It has been interesting to get to hear from her." Cam also reflected on following in Candice's footsteps, saying, "I always tell my friends that I think Candice is the reason that good things happen for Black people in the Arrowverse. She was the first to really stand up and speak out and say that there were things that are wrong. And she still does it." During her time on The Flash, Candice has been vocal about the harassment and racist comments she's received from viewers, who have criticized her portrayal of Iris West.
For Javicia, Candice has become one of her closest friends, and she is always there when Javicia needs a pick-me-up. "If we were to ever go to war, Candice would be standing right beside me," Javicia explained. "She's very fearless, and it's comforting to be around someone like that. I admire that." Javicia sung Candice's praises and detailed how her journey on The Flash and her fight for representation helped pave the way for Javicia becoming Batwoman. Javicia said, "I will tell you, if Candice hadn't done it, I don't know if there would be an Azie or Anna [Diop] or myself after her. Candice's role proved that there is a fanbase for Black actors in superhero shows."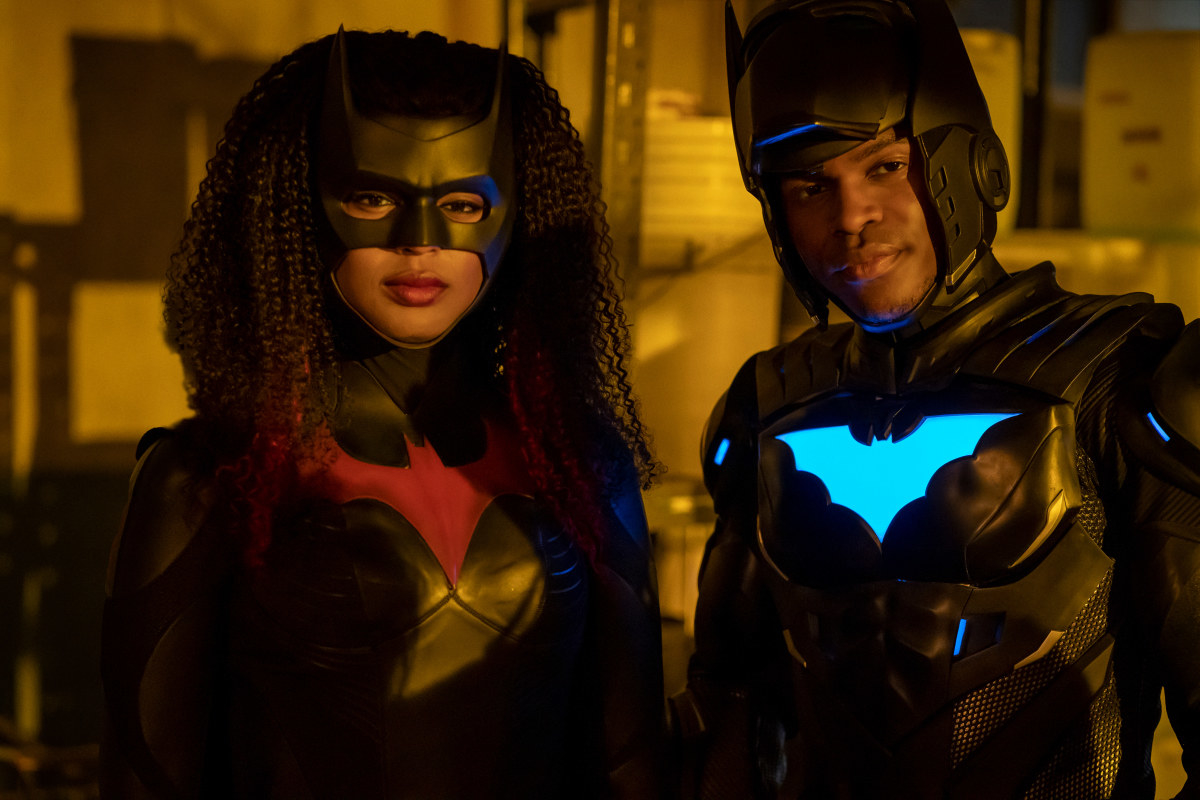 This year, Javicia and Candice will get to share the screen for the first time when Javicia guest stars on The Flash. Teasing her time working with Candice, Javicia said, "As close as Ryan and Iris are on the show, it's probably as close as Candice and I are in real life. It was really fun to be able to bring some of our sisterhood to the actual scenes for our crossover episode. The way we introduced Ryan and Iris is almost like they've been friends all their lives."
For Camrus, David Ramsey has been a mentor since literally day one when Cam and his dad visited the Arrow set before filming on the Batwoman pilot began. David invited them to his trailer for lunch, and that small act of kindness led Cam to do the same thing for new people joining Batwoman. "It made me feel so welcome, and I've always looked up to David. Just seeing how to act on a set and what a good, strong lead looks like, especially on an Arrowverse show, was so important for me. When you're around him, you just want to be like David."
What's clear is that when one of these actors achieves greatness, the community is so strong that it affects everyone. The perfect example of this is when Azie Tesfai recently wrote an episode of Supergirl that features her character, Kelly Olsen, assuming the role of Guardian. Camrus and Javicia could talk for hours about their love for Azie's achievement. "I'm super proud of her. To see Azie's passion for writing come to life, especially in an episode where Black lives mattered, was so huge," Javicia began. "It's very personal for her. She's been through a lot in her own career, so to be able to write a story that feels reflective, grounded, and true, I think it's just very important."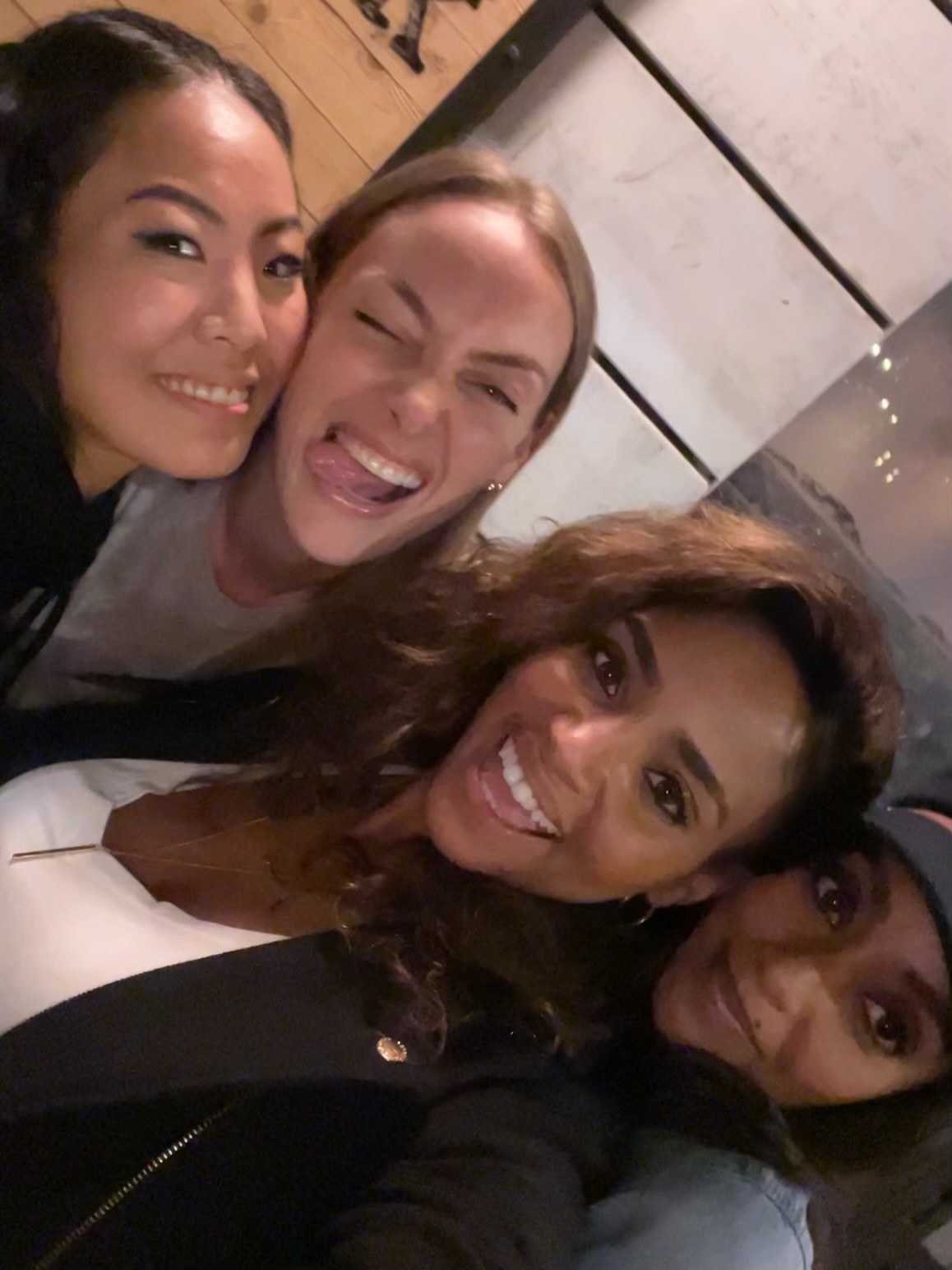 Cam and Javicia both explained that hopefully Azie's Supergirl episode will continue to lead to even more representation behind the scenes. Cam said, "Azie's episode did really well and had such great viewership, too. I hope, not only for the CW, but other streaming services and networks see that if you give more diverse voices a chance to show their stories, a lot of people will connect to it and want to hear what that story is all about." Javicia reiterated that their castings on these Arrowverse shows is only the beginning for representation. "With that casting, you need to make sure you have hair and makeup that reflect that, that can do Black hair and Black skin. You need to have a stunt double, both fighting and driving, that looks like the actor you've hired," Javicia explained. "Our stunt coordinator Marshall [Virtue] was adamant about that. I've been on sets where I've seen them having to darken the stunt double because they don't have Black stunt doubles. But on Batwoman, they made sure I was represented in every way possible. It's a journey. It's an uphill battle sometimes, but when you're the first, mistakes are going to be made. You have to have those mistakes so we can fix it for the people that come after us."
Like Javicia, Meagan, and Camrus's experiences, Nicole has also found that the friendships she's been able to grow within the CW family have allowed her to explore representation and activism within the Asian community. She recalled getting close with Osric Chau, who starred on Supernatural and The Flash, and how his initiatives to make Chinatown in Vancouver better have inspired her to get involved with making "lasting change and digging into the community." She also pointed to Olivia Liang and the cast of Kung-Fu and how seeing their show be such a success is a win for Asian representation on TV. "I feel so proud," Nicole explained. "When they got picked up for Season 2 and had such a successful premiere, I literally took it personally. I was so happy."
Between each other and every other Arrowverse show, it's safe to say the Batwoman cast have formed a bond that will continue to grow as the show keeps going. As a fan, it's magical to see their offscreen friendships translate to their unbelievable chemistry onscreen. Chances are if you catch the Batwoman cast on set, they are trying to make each other laugh, dancing in the green room, and just enjoying spending as much time together as possible. Batwoman Season 3 will only continue to build upon these friendships that will last long after the cape has been hung up.
Batwoman airs Wednesdays at 9 p.m. ET on The CW, and you can catch up anytime on The CW or HBO Max.