We hope you love the products we recommend! Just so you know, BuzzFeed may collect a small share of sales from the links on this page. Oh, and FYI — prices are accurate and items in stock as of time of publication.
Curly hair can be hard to deal with — it frizzes out no matter how hard you try, and if you air-dry it, it takes FOREVER to dry. No one likes sleeping on wet hair.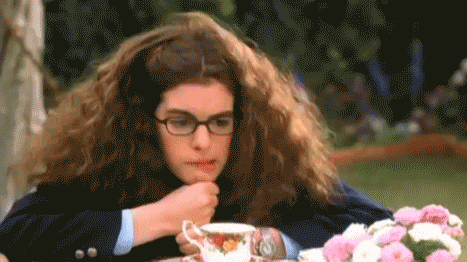 But curly girls, if you haven't tried a diffuser (it's the spiky attachment that comes with most hair dryers) — you gotta. I've had mine (this $35 Conair hairdryer!) for seven years and it has never let me down.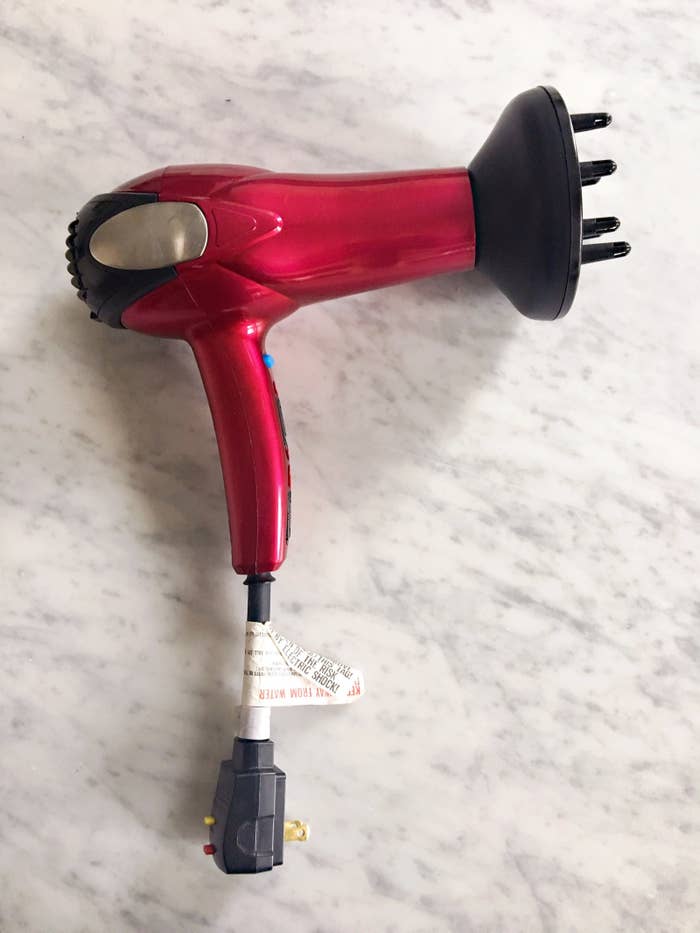 For anyone who has ever stopped me in the street/subway and asked me how I do my hair, this is it — ridiculously easy.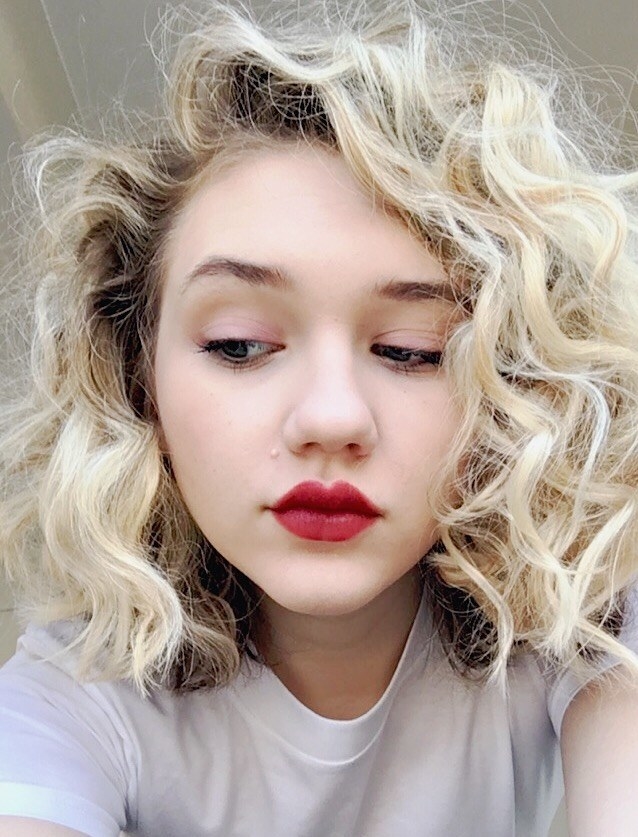 Once the diffuser is attached to the dryer, just let the spikes of the diffuser gather one section of your hair toward your scalp, scrunching it up into its natural curl pattern. Then you just turn the dryer on and sit with the diffuser in the same place until dry (or, since I'm impatient, mostly dry). Then repeat with another section until it's done.
That's *my* method, at least. It's insanely easy, it only takes about 20 minutes total (depending on the length and thickness of your hair), and it seriously cuts down on frizz.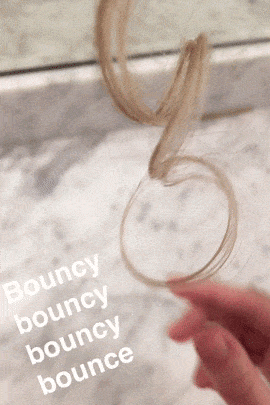 And since I wash my hair approximately never (ok, every four or five days) and drying takes only 20ish minutes, it's a surprisingly low-maintenance hair routine.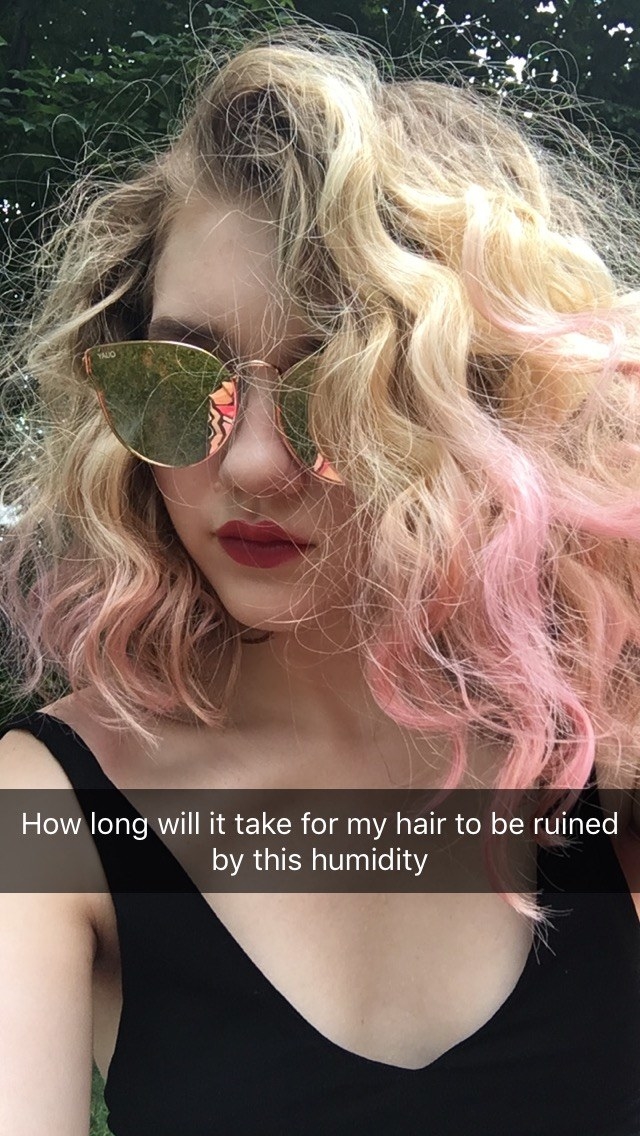 And I'm not the only one who loves this thing: It has over 1,000 reviews on Amazon!
"I bought this hair dryer several years ago and really loved it, so when it stopped working recently due to a loose connection in the GFCI plug I knew I had to purchase it again. The retractable cord is just brilliant — every hair dryer should have this feature. The cool shot button is handy to help set your style. And the diffuser attachment is just *fabulous*, with air being directed in and through the prongs as well as around them to provide more even heat and air distribution. I am so glad Conair is still making this model and that Amazon carries it." — Donna L.
"The retractable cord makes it super easy to travel with, and the amount of heat, power, and airflow you get from it is perfect for coaxing my wavy hair to curls when I use the diffuser. And the nice bright fuschia color is fun. It's exactly what I was looking for in a hair dryer." —ihavenoalias
"The low airflow on 'low' setting is amazing for curly hair! It's so hard to find one that's not loud and like a jet stream, even on low. Great diffuser attachment, all around the best blow dryer I've had for curls." —Kailua
In college, I literally bought two of 'em (one to keep at my parents' house and one for my dorm) because I couldn't spend my vacations without it but didn't want to schlep it back and forth.
If only 14-year-old Maitland could have known.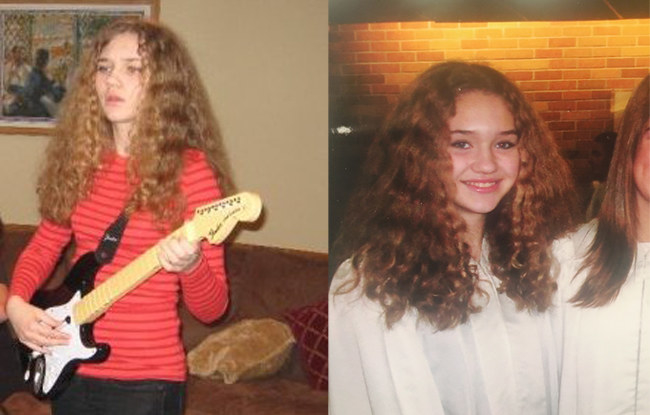 Get it from Amazon for $34.99 or Jet for $24.91 (currently on sale from $34.99).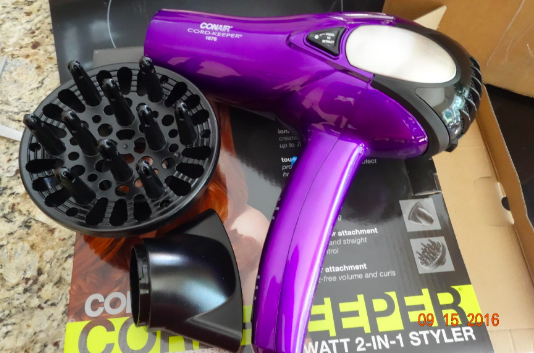 PS: If you're looking for a banging product for thick, frizzy curls, try my very favorite hair product — Moroccanoil's Intense Curl Cream.