We hope you love the products we recommend! Just so you know, BuzzFeed may collect a share of sales or other compensation from the links on this page. Oh, and FYI — prices are accurate and items in stock as of time of publication.
I'll get right to the point here: however you like to do your hair — blow it out every morning, let it air dry after an AM wash, take a shower in the evening and re-wet it for styling in the morning, or just plain sleep in it wet — this lightweight towel will help make your routine faster.
What makes this one random towel so special, you ask? It's a big rectangle made out of a woven microfiber designed to suck up water like it's a thirsty marathon runner who just finished that very last two-tenths of a mile. You put your hair up like you always have, but it's SUPER lightweight and doesn't pull.
Seriously, it's so light I've noticed no breakage. It does mean you do have to tuck the tip of the twist into the back of the towel to keep it securely on your head, but that's NBD.
Even better: on the *incredibly* rare occasion I style my hair from wet (with this excellent hot air brush) I can get it dry and straight within like, 20ish minutes. All because the towel's already soaked up so much excess water.
Of course, I'm not the only one who loves this little wonder of a towel — here are just a few of the 1,089 Amazon reviewers who have found it incredibly useful, too.
So if you're ready to cut your hair drying time in half, whether you air dry or blow dry, get the Aquis Lisse Luxe Hair Towel on Amazon for $20.99-$24.99 in eight colors or prints.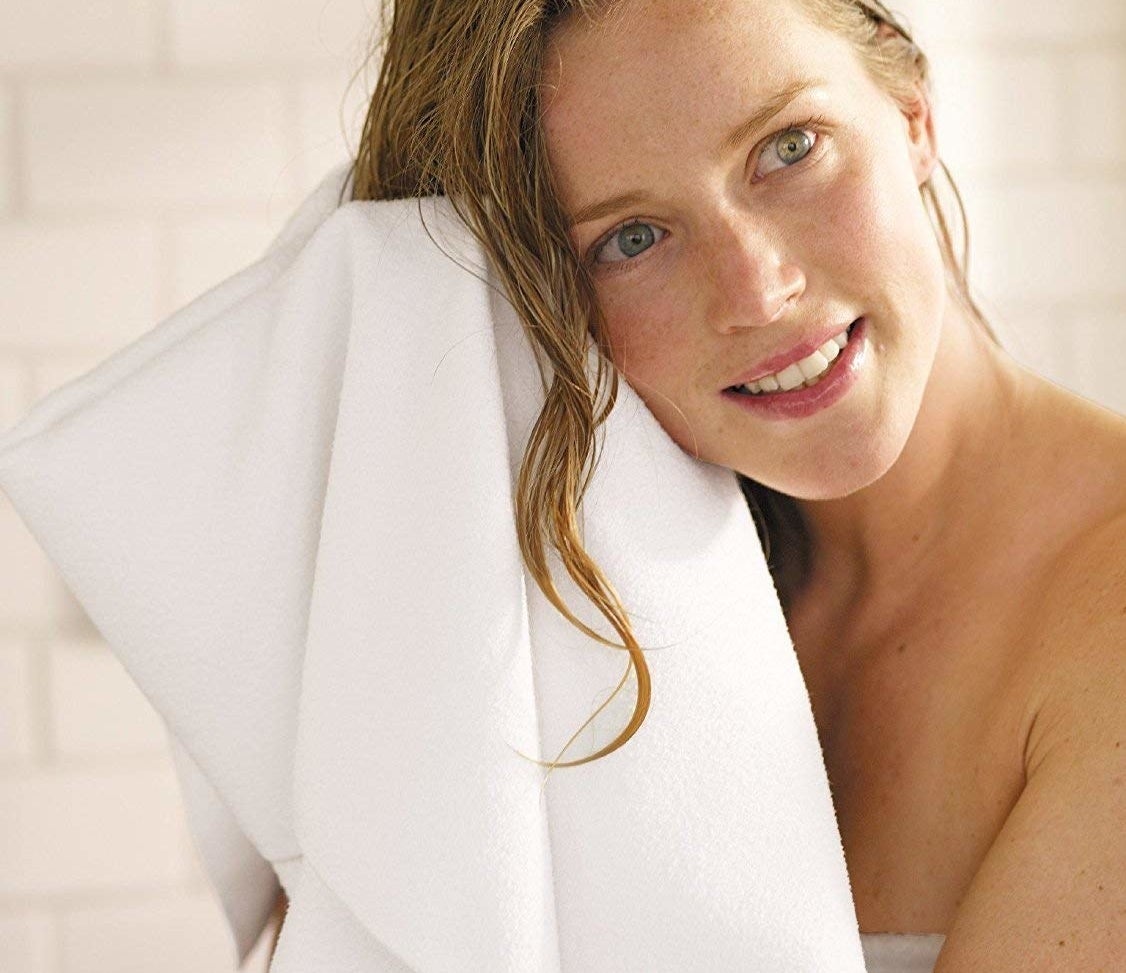 The reviews in this post have been edited for length and clarity.
Shopping for something specific? Check out BuzzFeed Reviews to find the best things for every budget!