We hope you love the products we recommend! Just so you know, BuzzFeed may collect a share of sales or other compensation from the links on this page. Oh, and FYI — prices are accurate and items in stock as of time of publication.
If you a) don't know how to do your hair, b) hate your flat iron, or c) have a hard time juggling a round brush and a blowdryer, BOY DO I HAVE THE TOOL FOR YOU!!!!
Let's break down how it works: It combines the smoothing effect of a round brush (peep those soft bristles) with the drying and sleekifying power of a traditional blowdryer.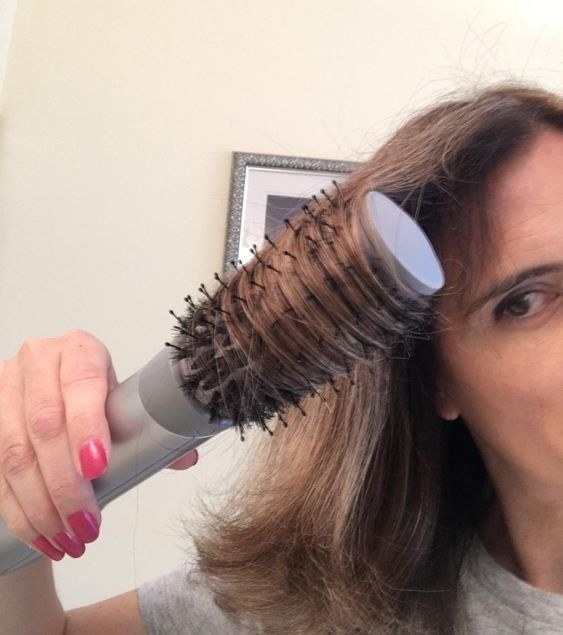 It has TWO heat settings (plus a cool setting to set your style) AND ***ionic power*** to reduce frizz and add massive shine. And it has ceramic coating to reduce heat damage to your hair. AMAZING!
And I know, because I FRIGGIN' LOVE THIS BRUSH MYSELF!!!
Here's a good example of what my hair usually looks like — curly-frizzy-coarse-thick-doing-what-ever-it-wants.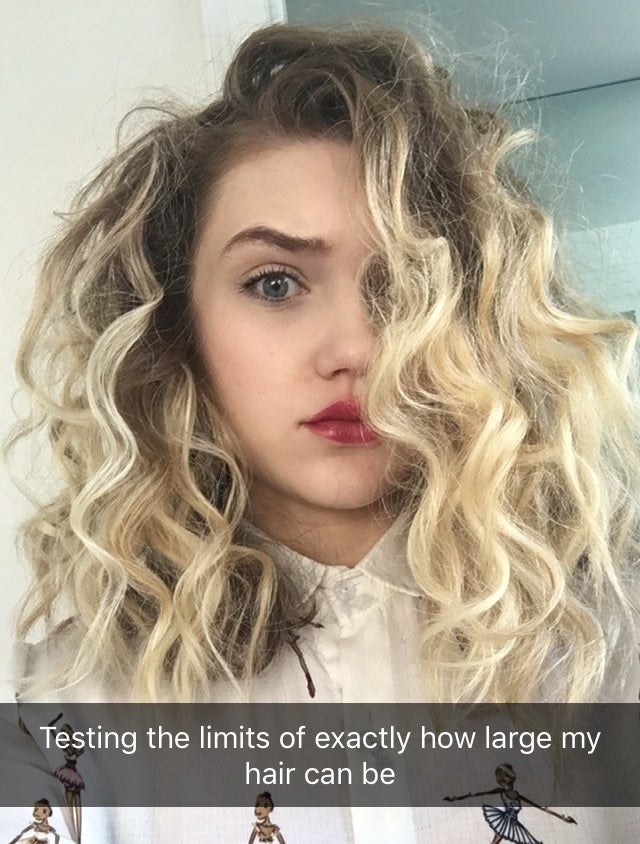 And here's my hair after a quick blow-out using the brush.
All you need to do is section your hair out, depending on how thick it is, and roll it under your hair just like you would a regular round brush — but because it releases hot air, there's NO NEED FOR A HAIR DRYER!
Pro tip: let your hair air dry 80% of the way to make things quicker and easier on yourself. That way you don't need to pass over your hair a bunch of times — you can do it once or twice for gorgeous sleekness.
I'm a night hair washer, so after washing (if I straighten my hair I use this ahh-mazing Coco & Eve mask for nourishment and shine), I let my hair dry for about an hour and a half to two hours first because my hair is so thick. If you have thinner or finer hair, don't wait as long!
Just a good conditioner, a little blowout spray (I use Living Proof's amazing one), and you don't need any other products for straight-from-the-salon hair! Throw that flat iron away.
And the results last for days — sometimes I'll wear it straight, sometimes I'll toss a few tapered-curling-iron waves in — but the blowout lasts until my next wash (so, like a whole week).
If you're like "NOT GOOD ENOUGH, MAITLAND!" this little whiz also has over 2,900 five-star reviews — and some really compelling before and after pictures!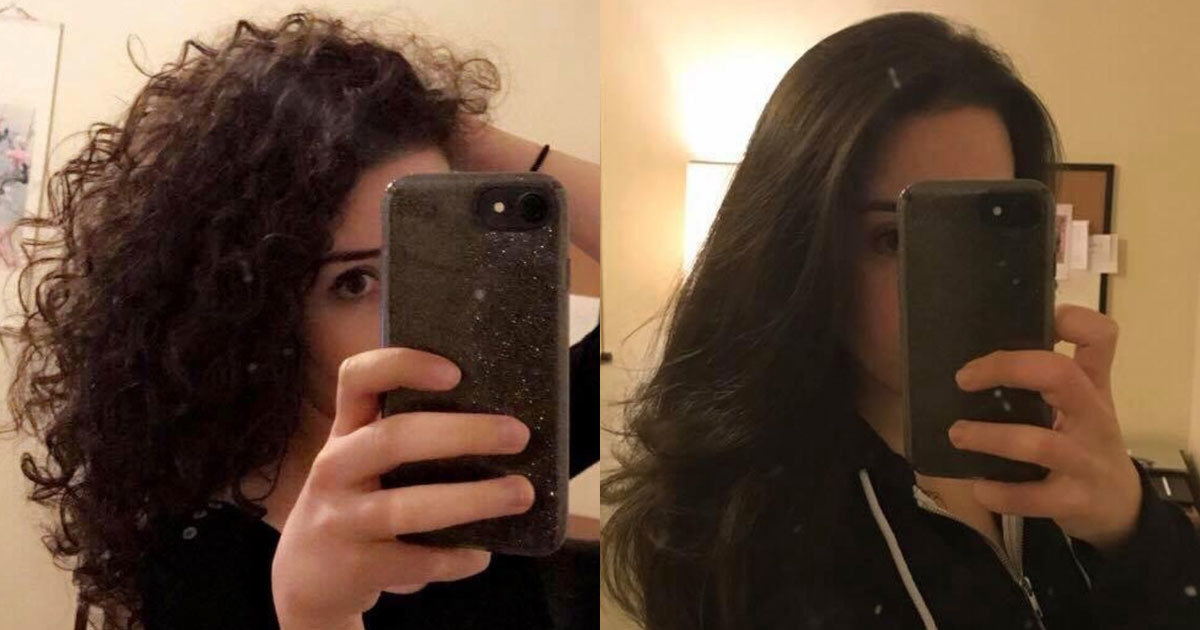 Look at these bouncy, shiny layers!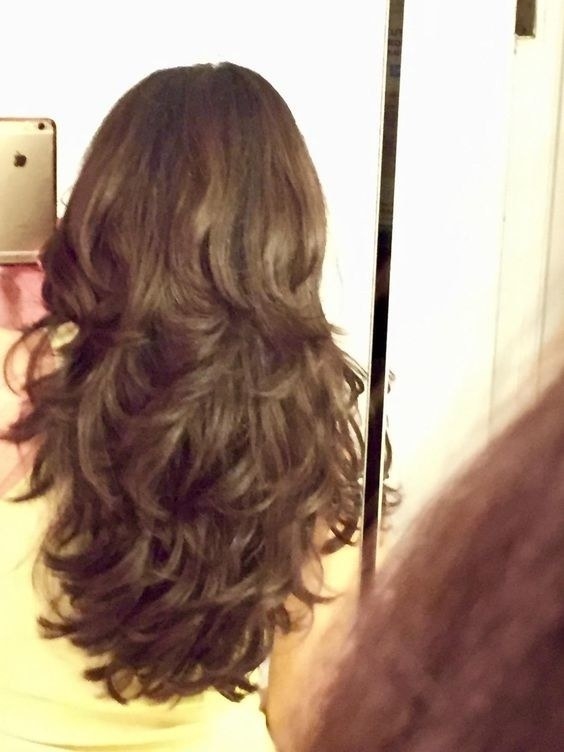 We're turning the VOLUME UP on our hair — say bye bye to your flat iron!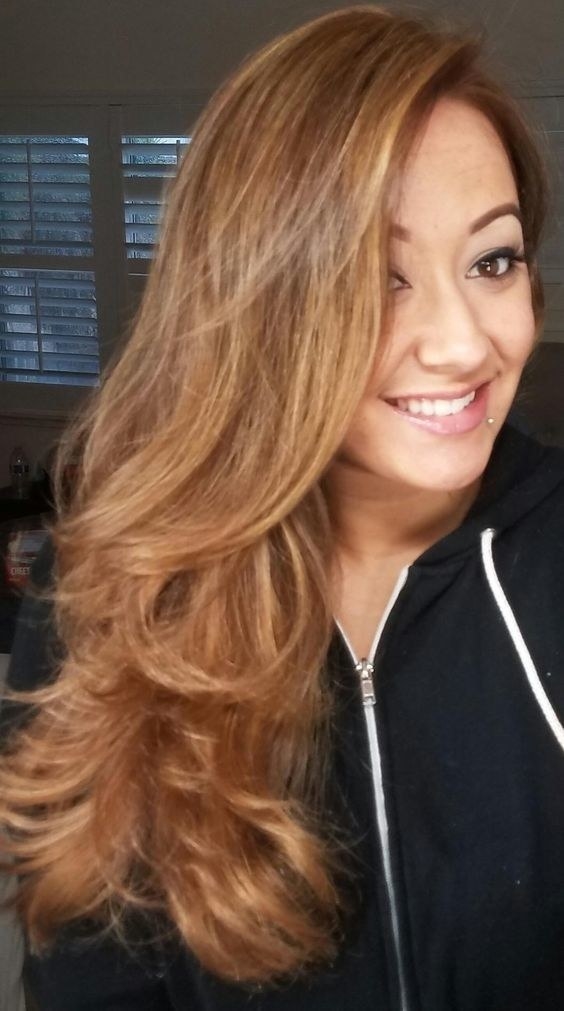 Blowout bar results with just one tool — who'da thunk?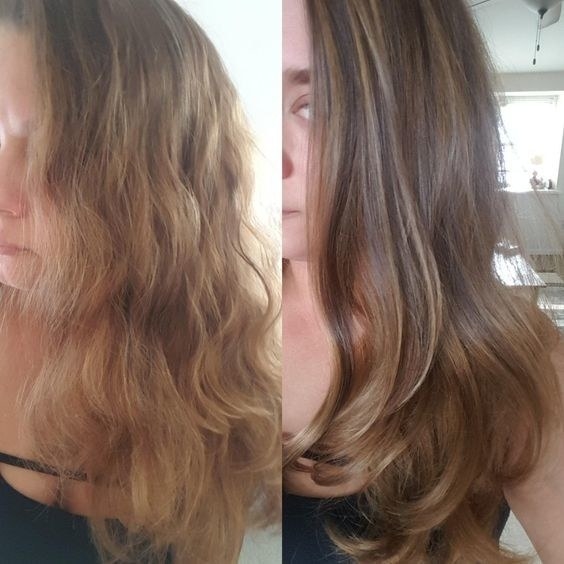 If you hate styling your hair, it's certainly worth a try! Get it from Amazon for $39.99 (also available in a one-inch size).
Live footage of me every time I use this thing:
Shopping for something specific? Check out BuzzFeed Reviews to find the best things for every budget!