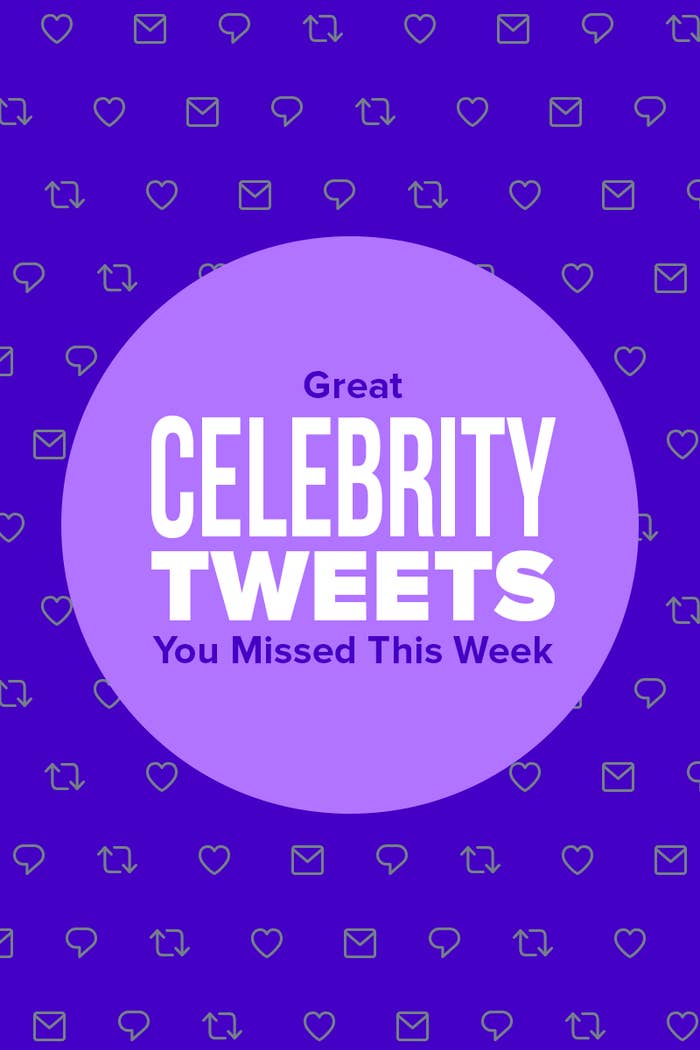 This week, celebs were talking about everything from pimples to awards to Love Is Blind. Read on to catch up on some tweets you might have missed!
1.
Mariah Carey had a hilarious Grammy quip:
2.
Nick Offerman pointed out that this Twitter user totally misunderstood Ron Swanson on Parks & Recreation:
3.
Lili Reinhart got real about her pimples:
4.
Dan Levy hilariously shared his dating woes:
5.
Hailee Steinfeld had a thought:
6.
Former Bachelor star Sean Lowe made a joke about Love Is Blind:
8.
Gabrielle Union had a Cheesecake Factory revelation:
9.
Cardi B celebrated Cardi B day:
10.
Brie Larson tweeted her excitement for Disney's Mulan:
11.
LeBron James welcomed Steph Curry back after he missed a lot of the NBA season because of an injury:
12.
Kim Kardashian and La La tweeted about Love Is Blind:
13.
Lana Condor shared her perfect day…
14.
…while Sarah Silverman shared her perfect night:
15.
And Chrissy Teigen was amazed by how much her kids Luna and Miles looks like her and John Legend: