Billie Eilish Responded To The Backlash Over Her Texting With Drake And Called It A "Stupid-Ass Mess"
Billie responded to the backlash that arose in November after she revealed she texts with Drake.
It's only the first few days of February, but I think we can all agree that 2020 has already been a pretty great year for Billie Eilish.
Not only did she become the youngest person ever to win the "big four" at the Grammys last month, it was also announced she'll be performing at this year's Oscars, and she was revealed as the voice of the new James Bond theme song.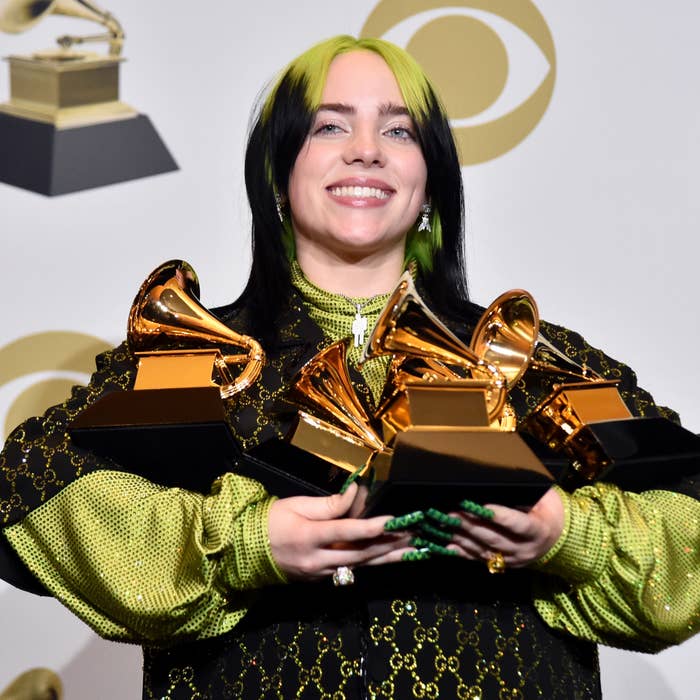 But the accomplishments don't stop there! Because who is gracing the cover of Vogue's March issue, you ask? None other than William Eyelash herself.
In the accompanying interview, Billie discusses everything from her mental health to her taste in fashion and her close relationship with her fans.
She also speaks about her own identity as a fan of artists like Justin Bieber and Britney Spears, saying her own fame as a teenager has made her more understanding of the very public struggles they've been through.
And she also opened up about some controversies of her own — namely the backlash she received after revealing in an interview last year that she texts with Drake, who is 15 years older than her.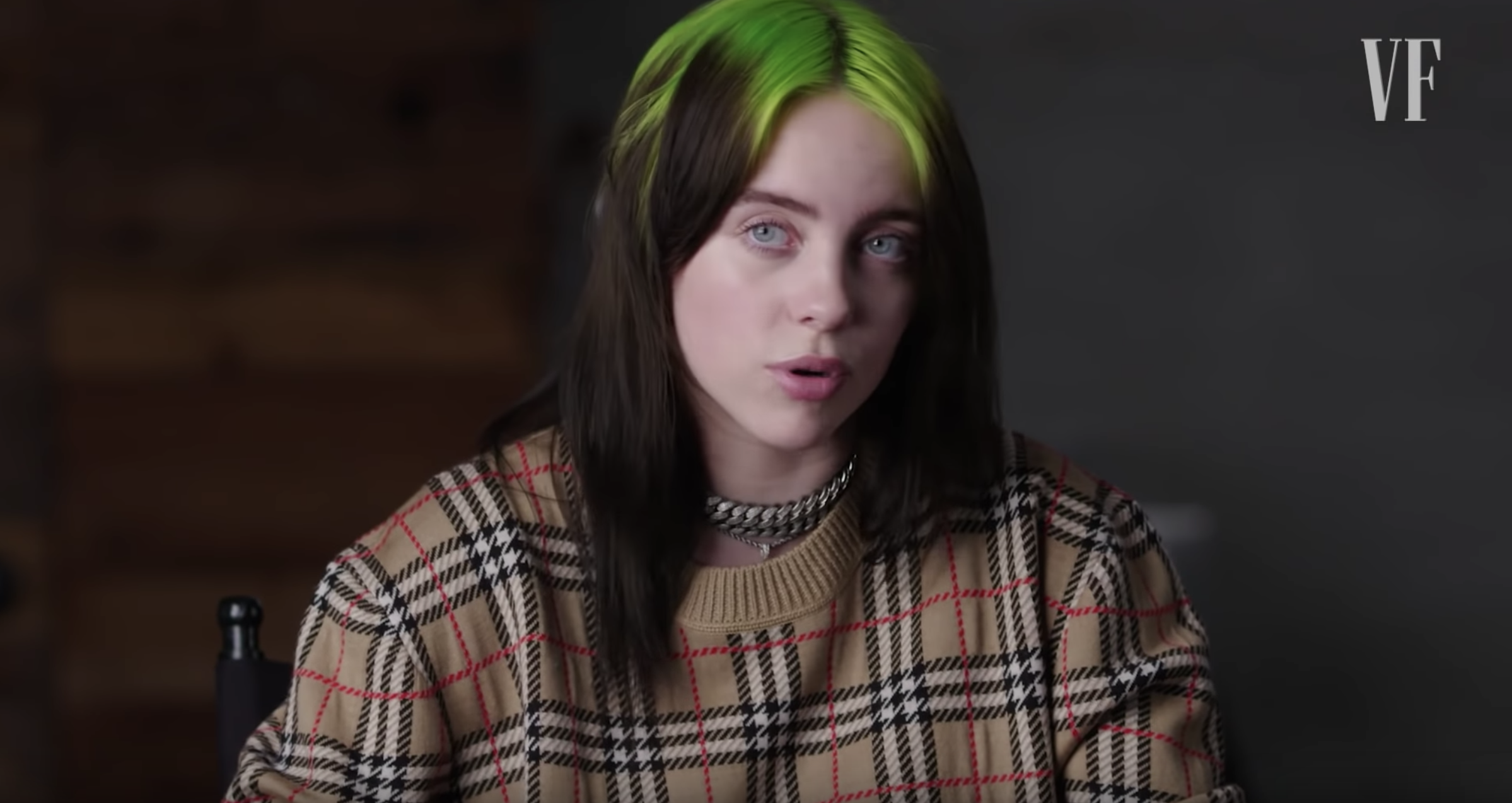 "Drake is, like, the nicest dude I've ever spoken to," Billie told Vanity Fair. "I mean, I've only, like, texted him, but he's so nice. Like, he does not need to be nice, you know what I mean? He's at a level in his life where he doesn't need to be nice, but he is, you know?"
The quotes caused some conversation online at the time, with people questioning a friendship between a 33-year-old man and a teenage girl 15 years his junior. Some people called it "creepy".
And others pointed out that he's received similar backlash over his friendship with Millie Bobby Brown.
Well, Billie seemed to have a similar response to the controversy. Speaking to Vogue, she called the online backlash "a stupid-ass mess".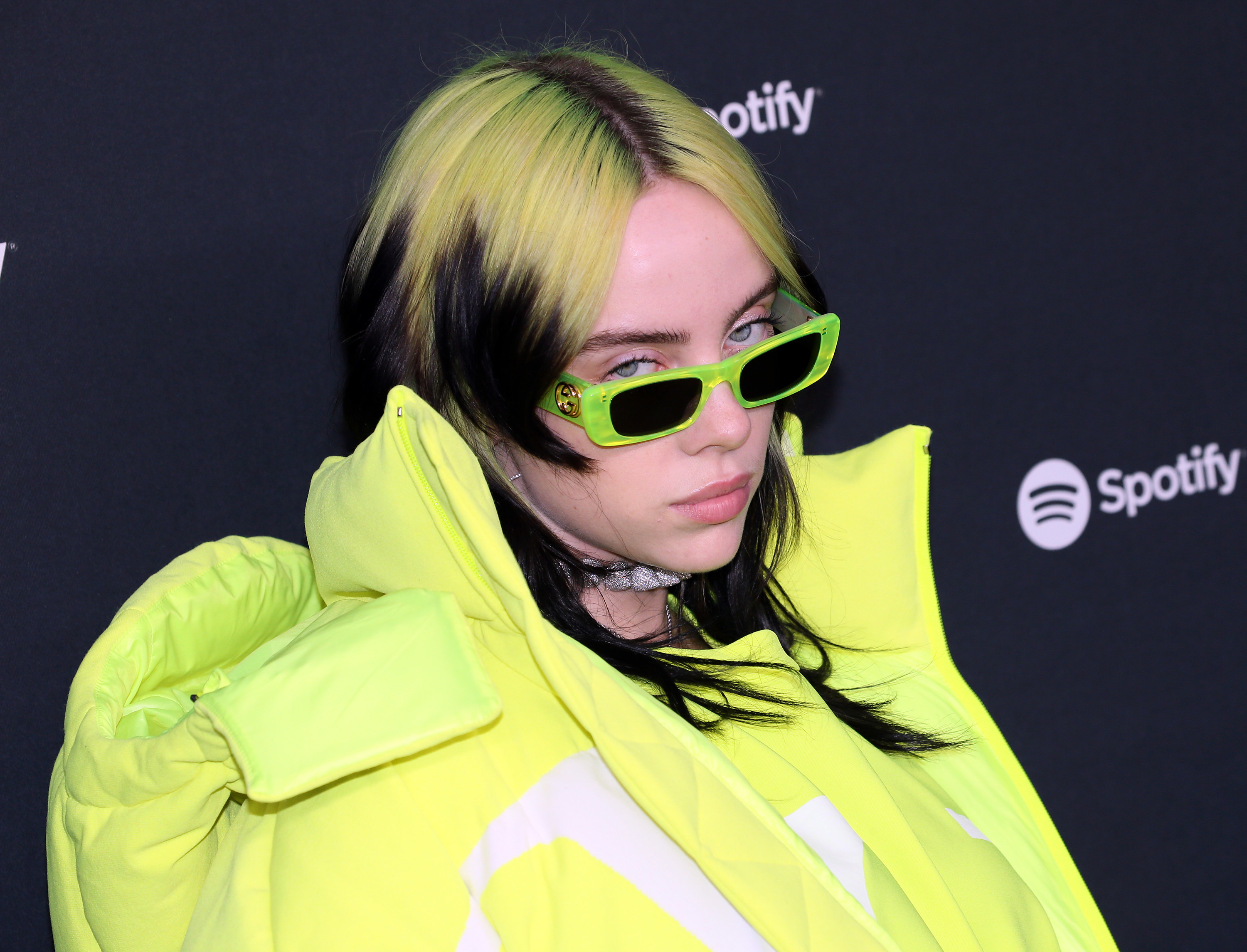 "Everybody's so sensitive," Billie told the magazine. "A grown man can't be a fan of an artist? There are so many people that the internet should be more worried about."