Billie Eilish hit the jackpot on Sunday, not only winning her first Grammy award, but adding a whole armful to her collection.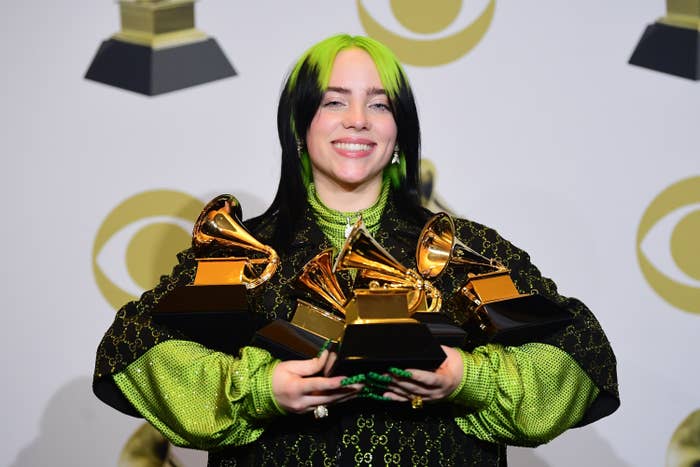 The 18-year-old juggernaut took home five of the six awards she was nominated for, including the top four awards of the night: Album of the Year, Song of the Year, Record of the Year, and Best New Artist.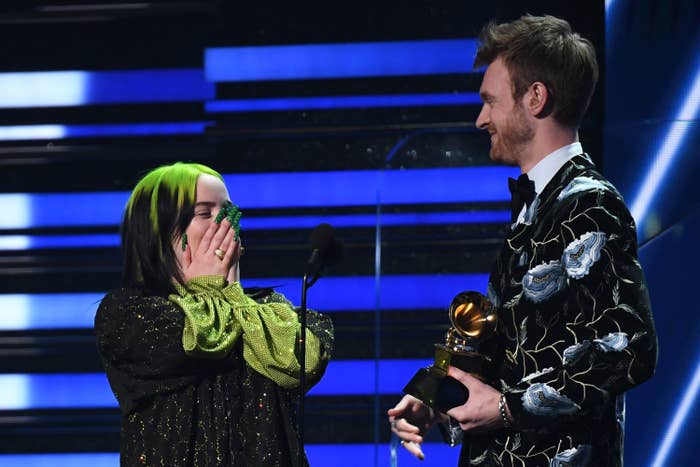 Billie's win was historic, not least because she's now the youngest person to take home all four coveted awards, and the youngest to win Album of the Year since Taylor Swift in 2010.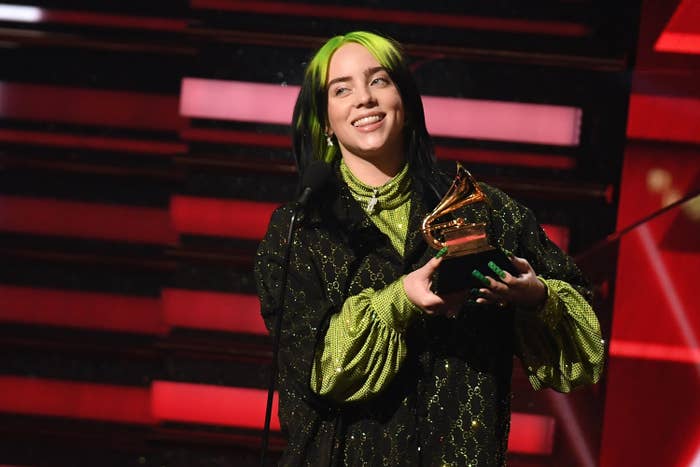 Most of Billie's speeches on the night were quick and to the point. In fact, at times it even seemed like she was apologising for winning.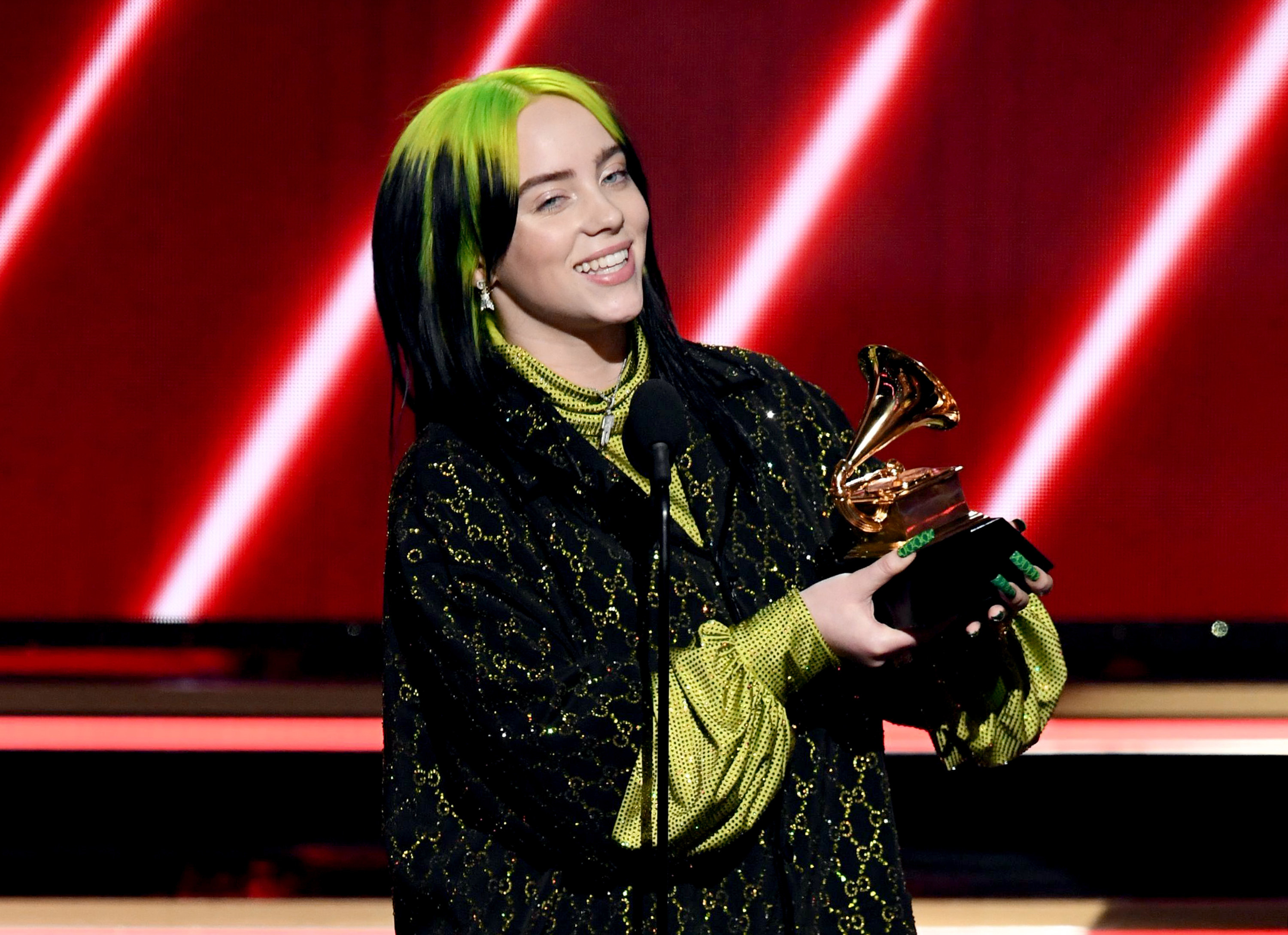 At one point, Alicia Keys could be heard offering Billie some words of encouragement as she won Record of the Year in disbelief.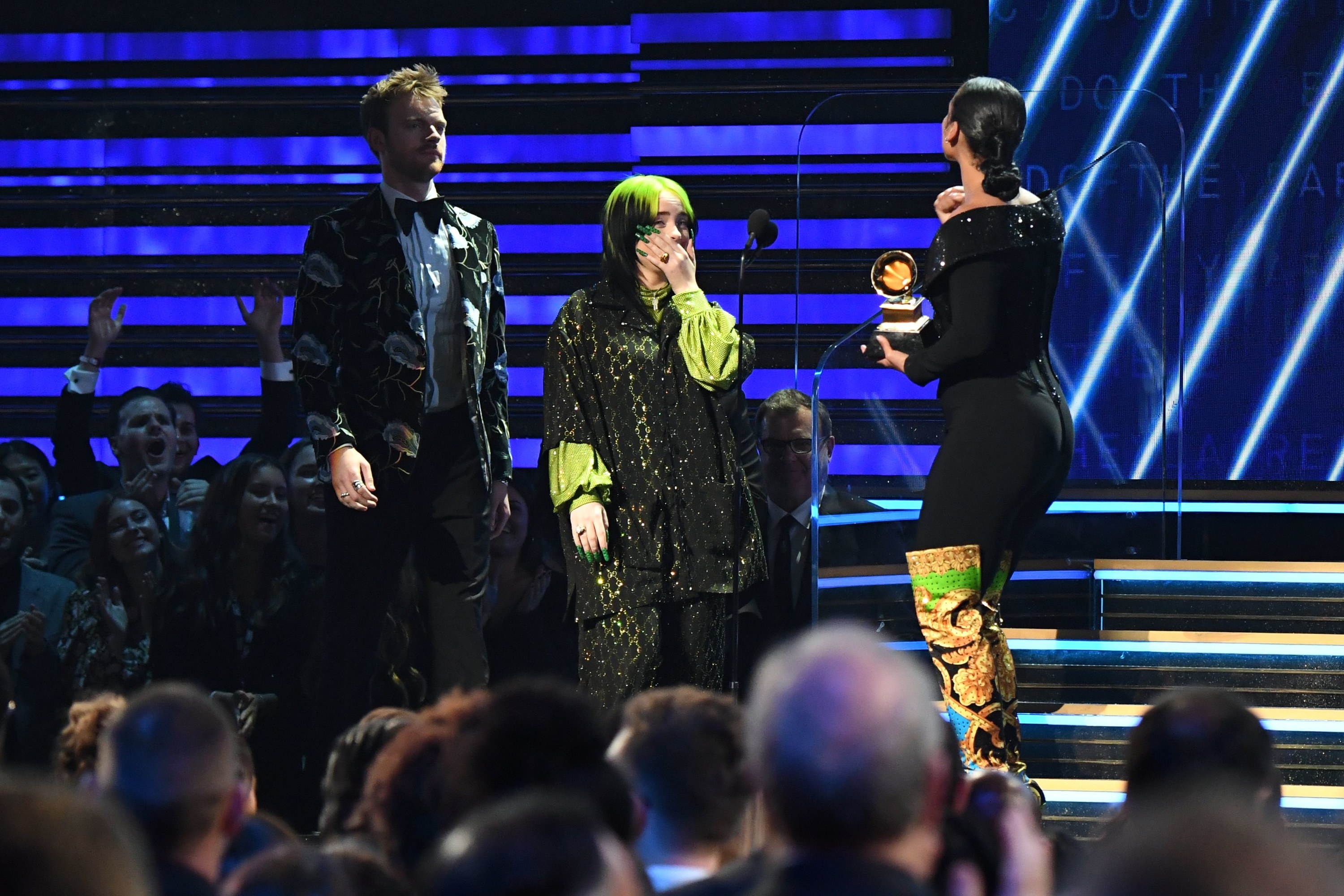 But a video of Billie appearing to say "please don't be me" before winning Album of the Year soon went viral and it sparked a ton of drama on Twitter.
Fans immediately jumped in, saying Billie didn't want to win the award because she knew she'd receive backlash from fans of the other artists.
Another tweet, with more than 350,000 likes, suggested Billie might be "afraid of the backlash" and reminded critics that she's still a teenager.
"I hate that we are in a time that we have to downplay our own accomplishments so that internet trolls don't talk shit," Kalen Allen tweeted.
Other fans said that Billie didn't deserve to be "dragged down" by fans of other artists and that there were other ways of criticising the Grammys.
Another noted Billie's accelerated success, suggesting it might've been "super awkward" for her to be nominated alongside people who she'd previously looked up to.
However, not everybody agreed, with some saying that Billie is "one of the most confident artists out there" and wouldn't have felt scared of the occasion.
Others said it simply wasn't that deep and that Billie just wanted Ariana to win because she's a big fan.
BuzzFeed has reached out to reps of Billie for comment.