Stranger Things actress Millie Bobby Brown has pushed back against criticism of her friendship with Drake.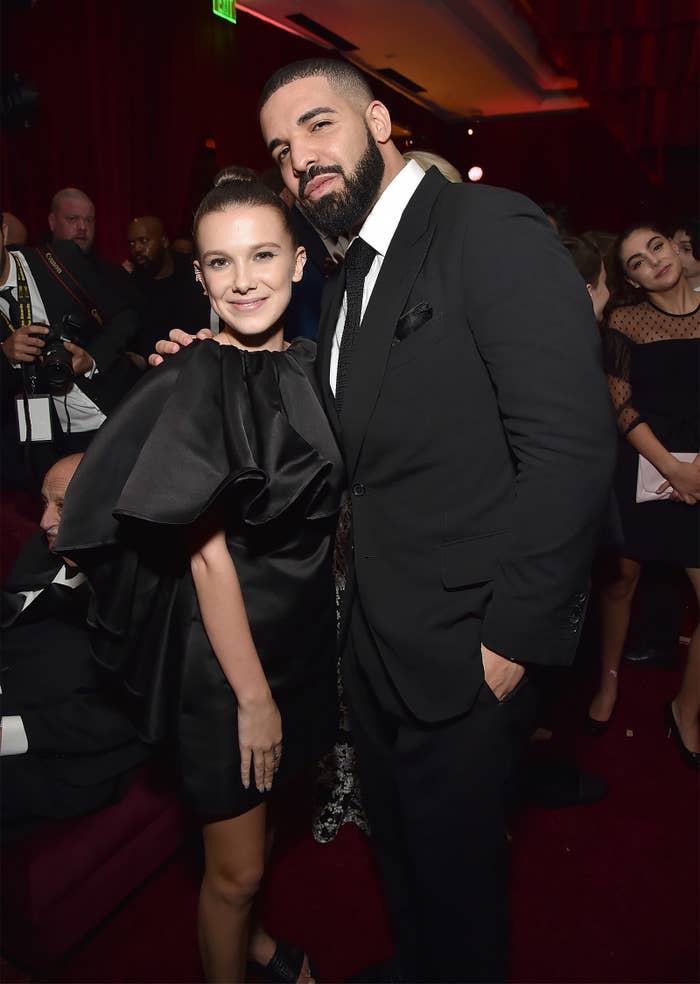 The 14-year-old star opened up about her blossoming friendship with the Canadian rapper during a red carpet interview with Access Hollywood at this year's Emmy Awards.
She told the hosts that she and 31-year-old Drake regularly text each other since meeting in Australia last year and Drake invited her to his concert.

She said: "He's honestly so fantastic. A great friend and a great role model. We just texted each other the other day, and he was like, 'I miss you so much,' and I was like, 'I miss you more.'"
Brown also mentioned that her rapper buddy has given her valuable advice on boys. "He helps me - yeah yeah yeah he's great," she said. When pressed for specifics Brown replied: "That stays in the text messages."
Her comments sparked criticism because of the 17-year age difference, but Brown wasn't having any of it.
The British actress responded in an Instagram story, telling her followers that she is "lucky" to have friends in the industry who understand her career path.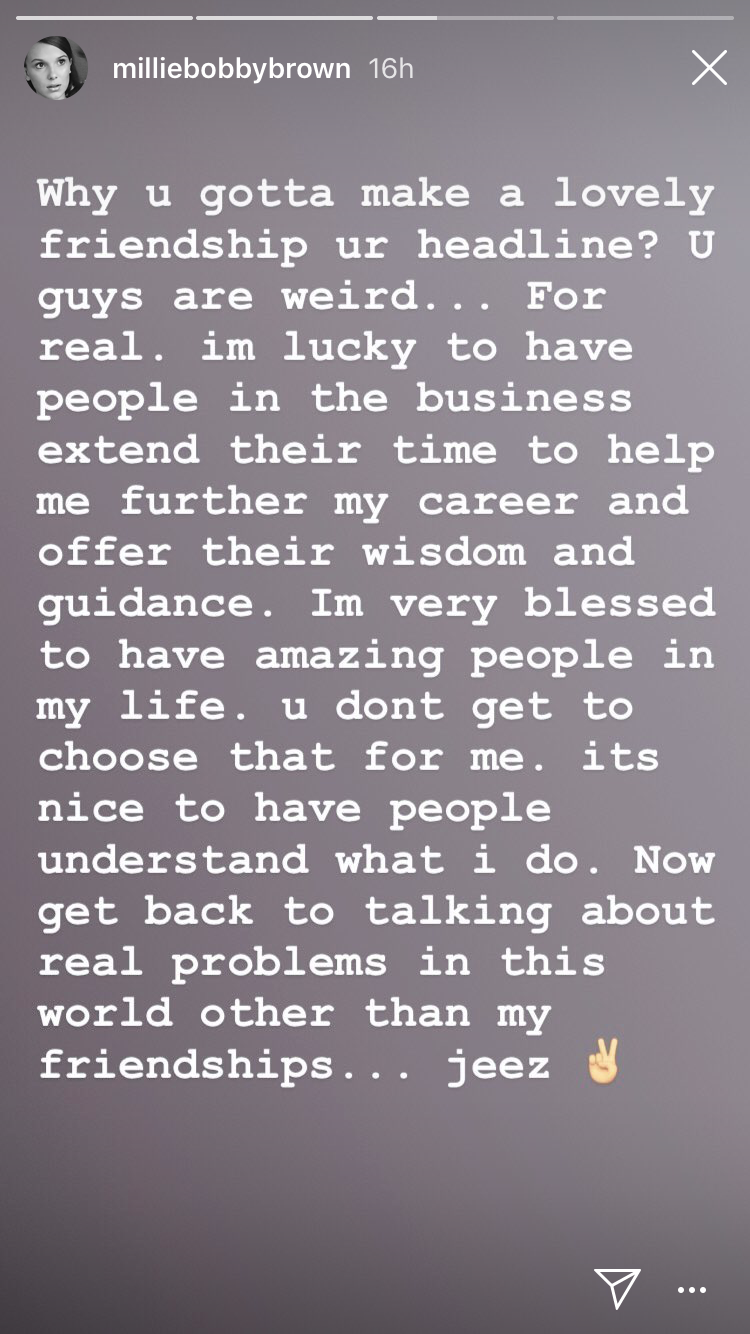 Brown wrote: "Why u gotta make a lovely friendship ur headline? U guys are weird...For real. I'm lucky to have people in the business extend their time to help me further my career and offer their wisdom and guidance.
"I'm very blessed to have amazing people in my life. U dont get to chose that for me. it's nice to have people understand what I do. Now get back to talking about real problems in the world other than my friendships...jeez"