The 18-year-old singer took home five awards, including Best New Artist, Song of the Year, Record of the Year, Album of the Year, and Best Pop Vocal Album, which was handed out before the ceremony took place.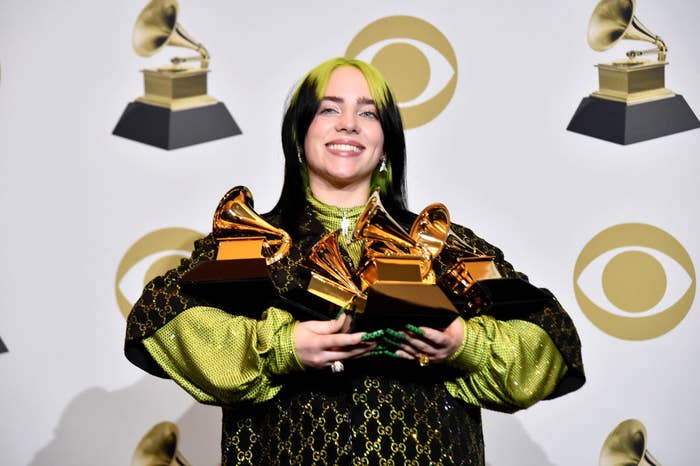 Not only is she the youngest solo artist to ever win Album of the Year, she's also only the second artist in Grammy history to win the Big Four — aka, Best Album, Song, Record and New Artist.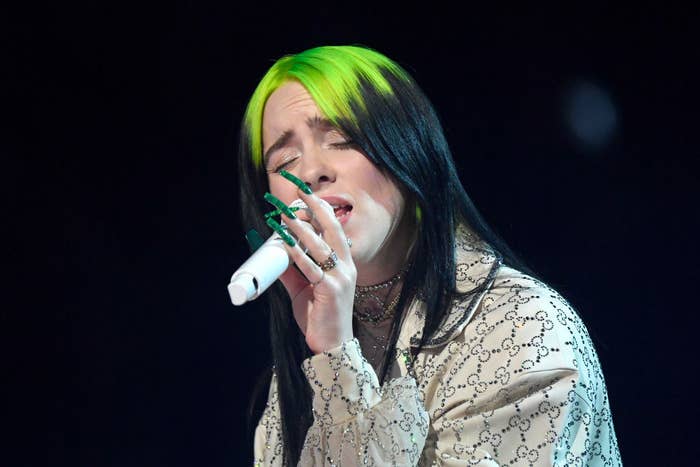 Billie — who gave a haunting performance of her song "When the Party's Over" during the ceremony — dedicated her Best New Artist win to her fans, saying, "I feel the fans deserve everything. They have not been talked about enough tonight, because they're the only reason any of us are here at all."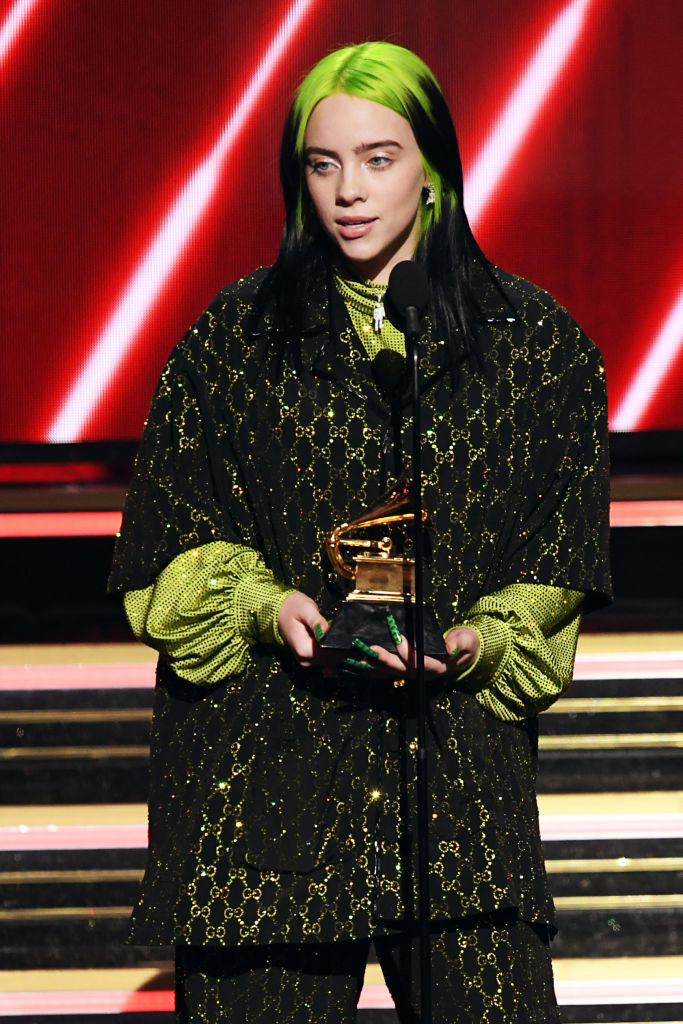 And during her acceptance for Album of the Year for When We All Fall Asleep, Where Do We Go?, she gave a shoutout Ariana Grande, saying, "Can I just say that I think Ariana deserves this...I think [thank u, next] deserves more than anything in the world, I love you so much."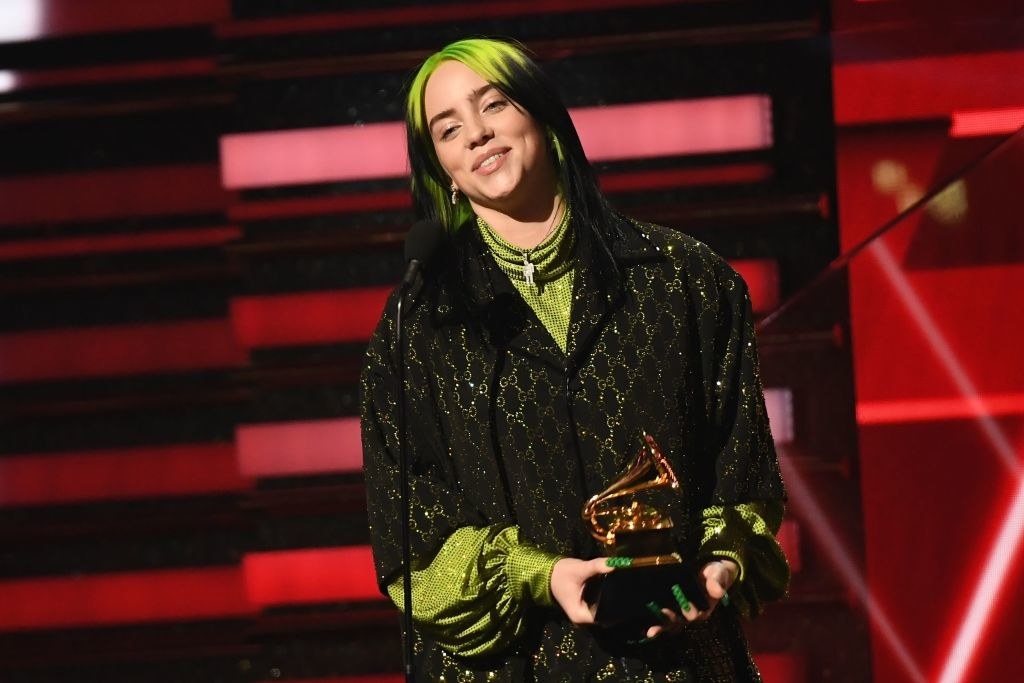 But it was during her acceptance speech for Song of the Year — which she and her brother, Finneas won for "Bad Guy" — when she spoke about what winning meant to her.
"Why?! Wow, wow, wow. Oh my god, so many other songs deserve this...thank you so much," she began.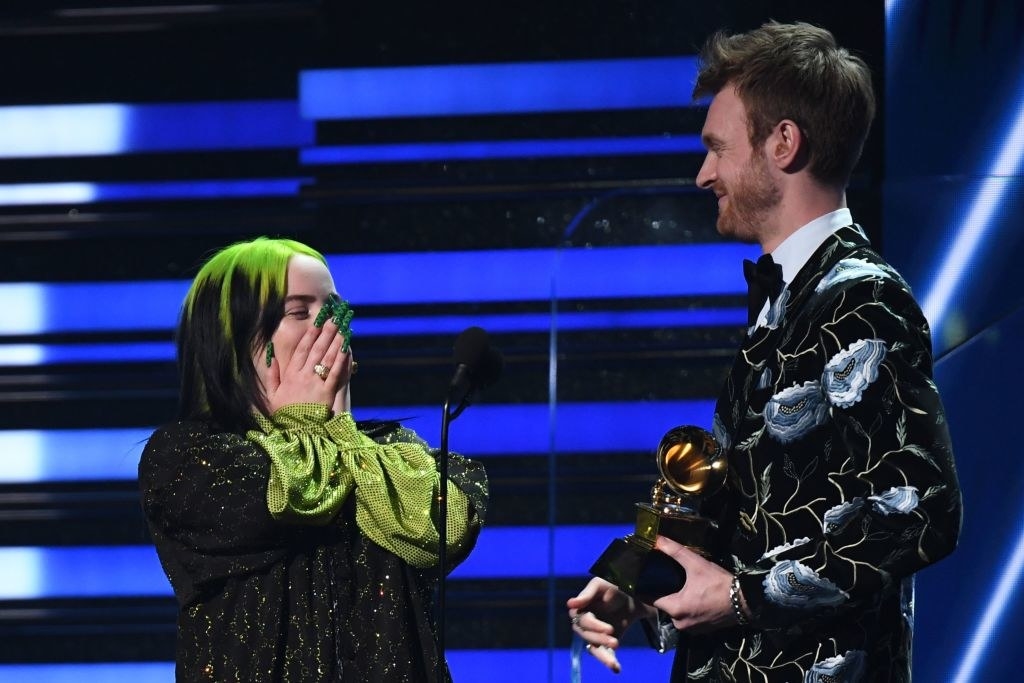 "This is my first Grammys. I never thought this would ever happen in my whole life."
"I feel like I joke around a lot and I never take anything seriously at these kind of things, but I genuinely wanna say I'm so grateful, and I only wanna say that I'm grateful."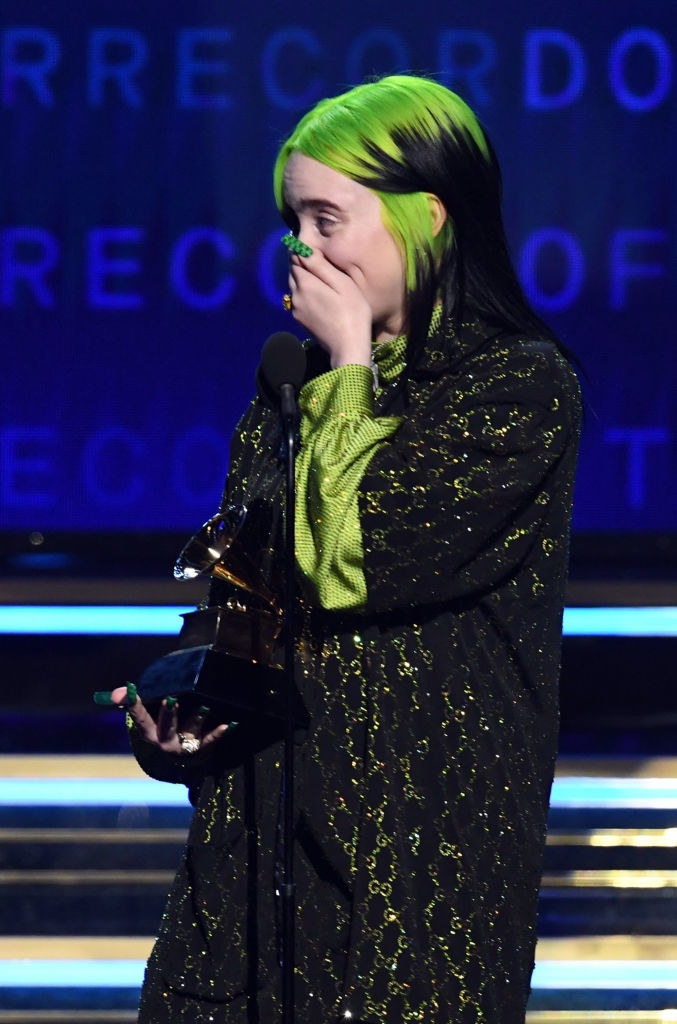 "I'm so honored to be here amongst all of you. I love you to my core. I grew up watching all of you. Thank you to my team, my mom, my dad, my best friends...thank you," she concluded.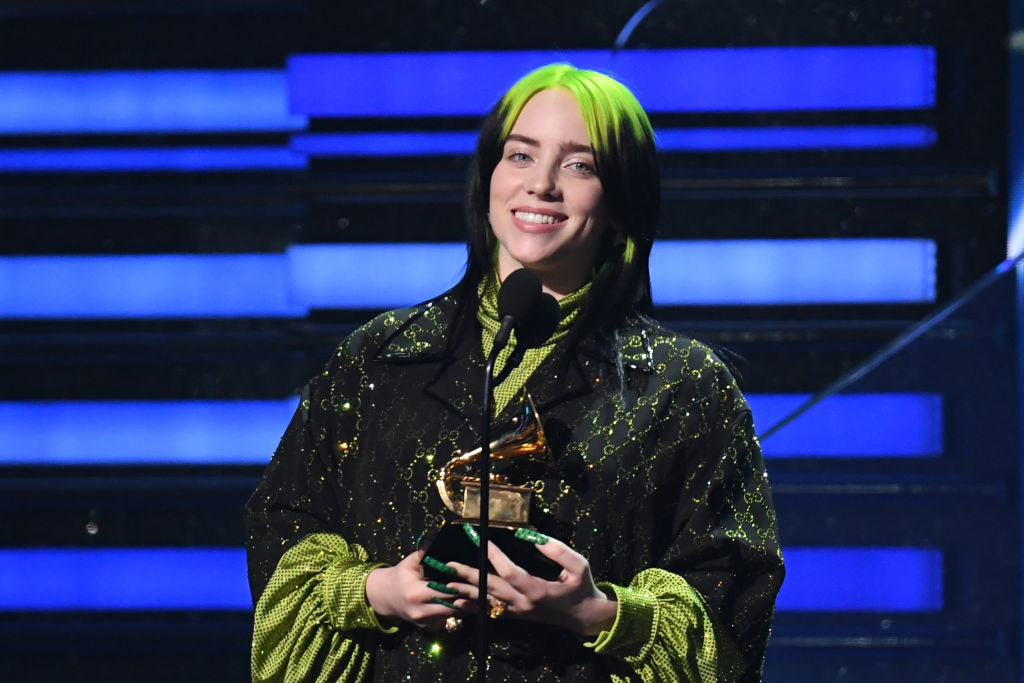 Congratulations, Billie!