You're probably familiar with cinematic visionary Guillermo del Toro, yes? The Academy Award-winning writer and director, of course, is probably best known for his critically acclaimed films like Pan's Labyrinth and The Shape of Water, as well as fan favorites like the Hellboy films and Cronos.
And as a filmmaker whose known for weaving fairy tale and horror stories together, he's become something of an expert at making gorgeous, yet horrifying films. And guess what — Nightmare Alley definitely ticks off both those boxes!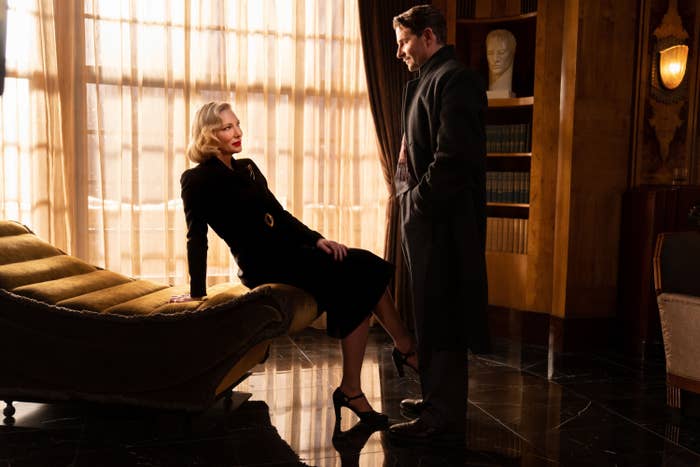 So, Nightmare Alley follows the story of an enigmatic and ambitious man, Stan Carlisle (Bradley Cooper), who works his way up as a carnival sideshow "mind reader" into the upper echelons of 1940s New York high society, where he gets entangled in some serious drama with whip-smart psychiatrist Lilith Ritter (Cate Blanchett).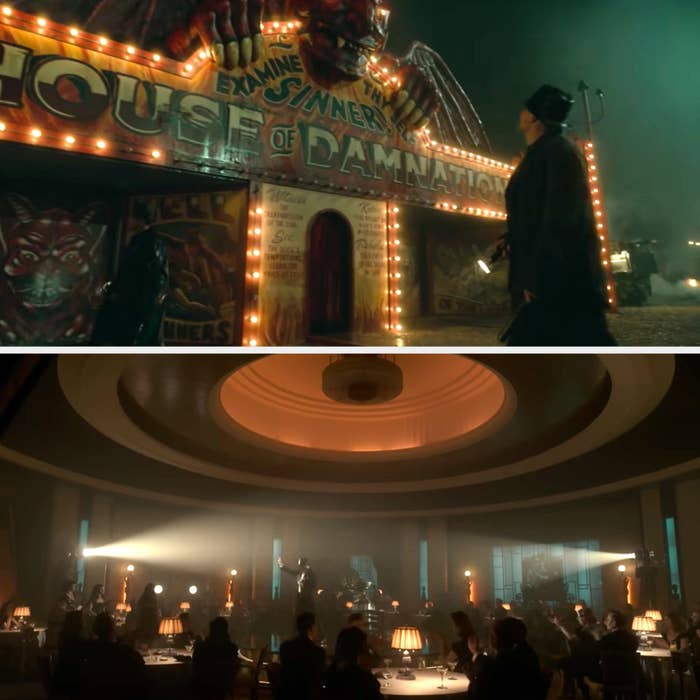 And in case you weren't aware, Nightmare Alley is actually a remake of a 1947 film, based on the novel of the same name from 1946.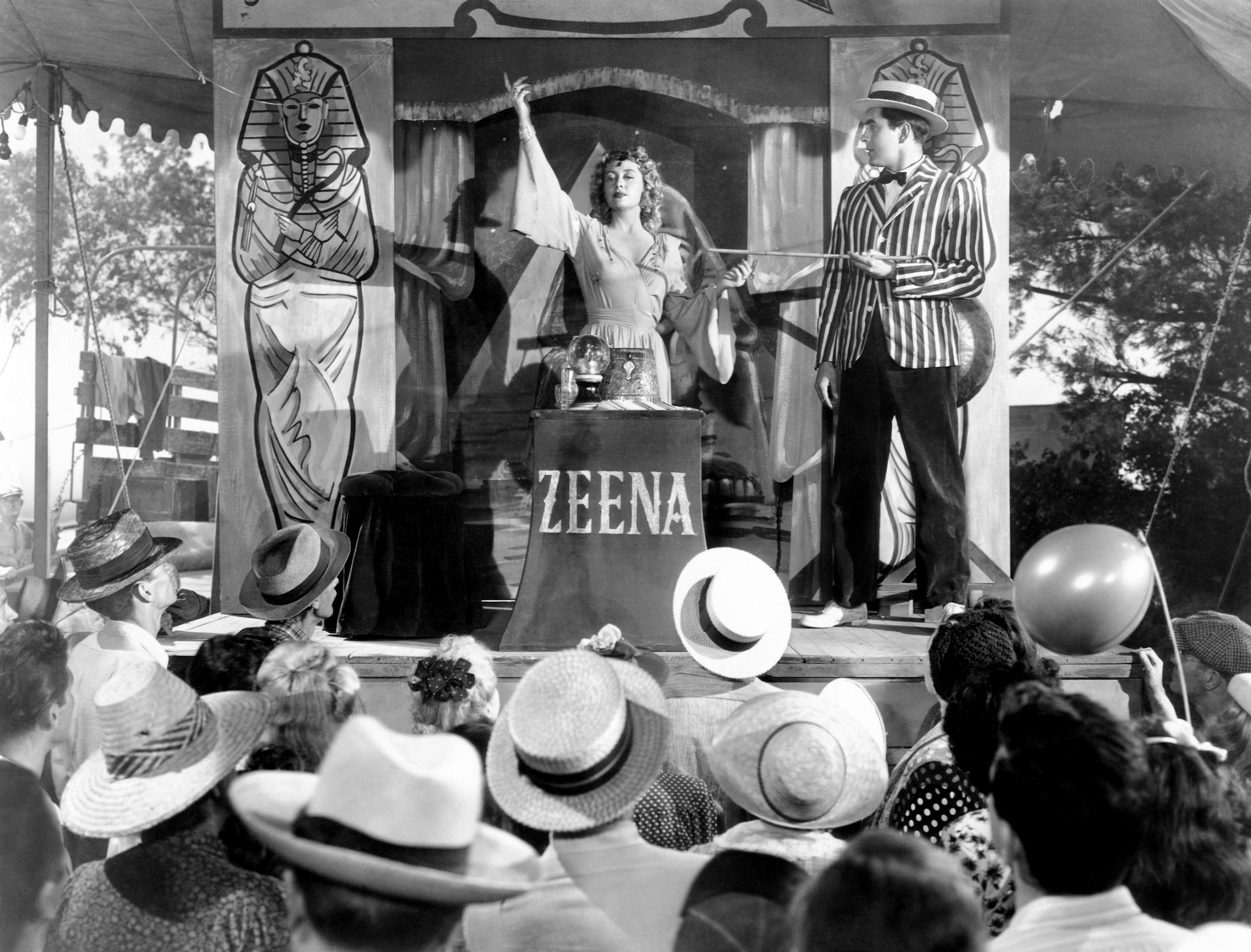 The film starts off with a visual bang — an intense, but gorgeous, shot of a fire in the middle of a living room in a rundown house. This is where we meet Stan, who, as it turns out, is REALLY interested in ditching "a scarred past."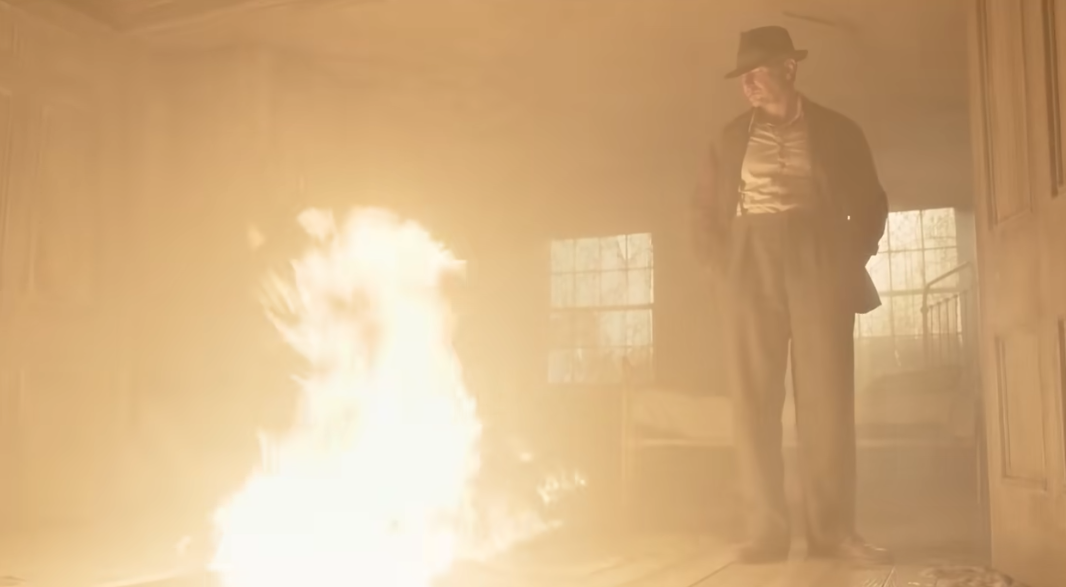 And what do you do when you're running away from something? Why, join the circus (or in this case, a sideshow carnival), of course!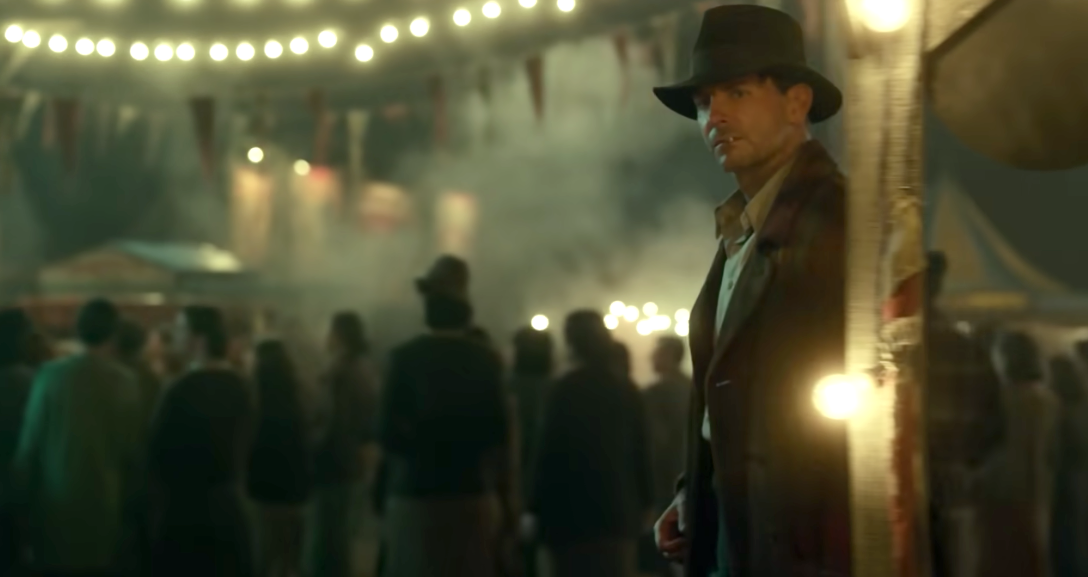 Stan keeps to himself and proves himself a worthy laborer to carnival owner Clem (Willem Dafoe), who has a penchant for questionable practices and strange things in jars.
We also meet a plethora of fascinating supporting characters like strong man Bruno (played by del Toro favorite Ron Perlman), electricity-wielding girl Molly (Rooney Mara), clairvoyant Zeena (Toni Collette), and her has-been mentalist husband Pete (David Strathairn).
Strathairn, BTW, COMPLETELY steals the show in the few scenes he has. He has a scene where he shows off his ~skills~ as a mentalist, and it was at this exact moment I sat up in my seat and thought, Ohhhh, so this is what the movie is about.
Anyway, Stan quickly learns that life as a carny, while rough for those who stay in the game too long, is also the perfect place for someone like him to basically reinvent himself...and that he does. With the semi-reluctant help of Zeena and Pete.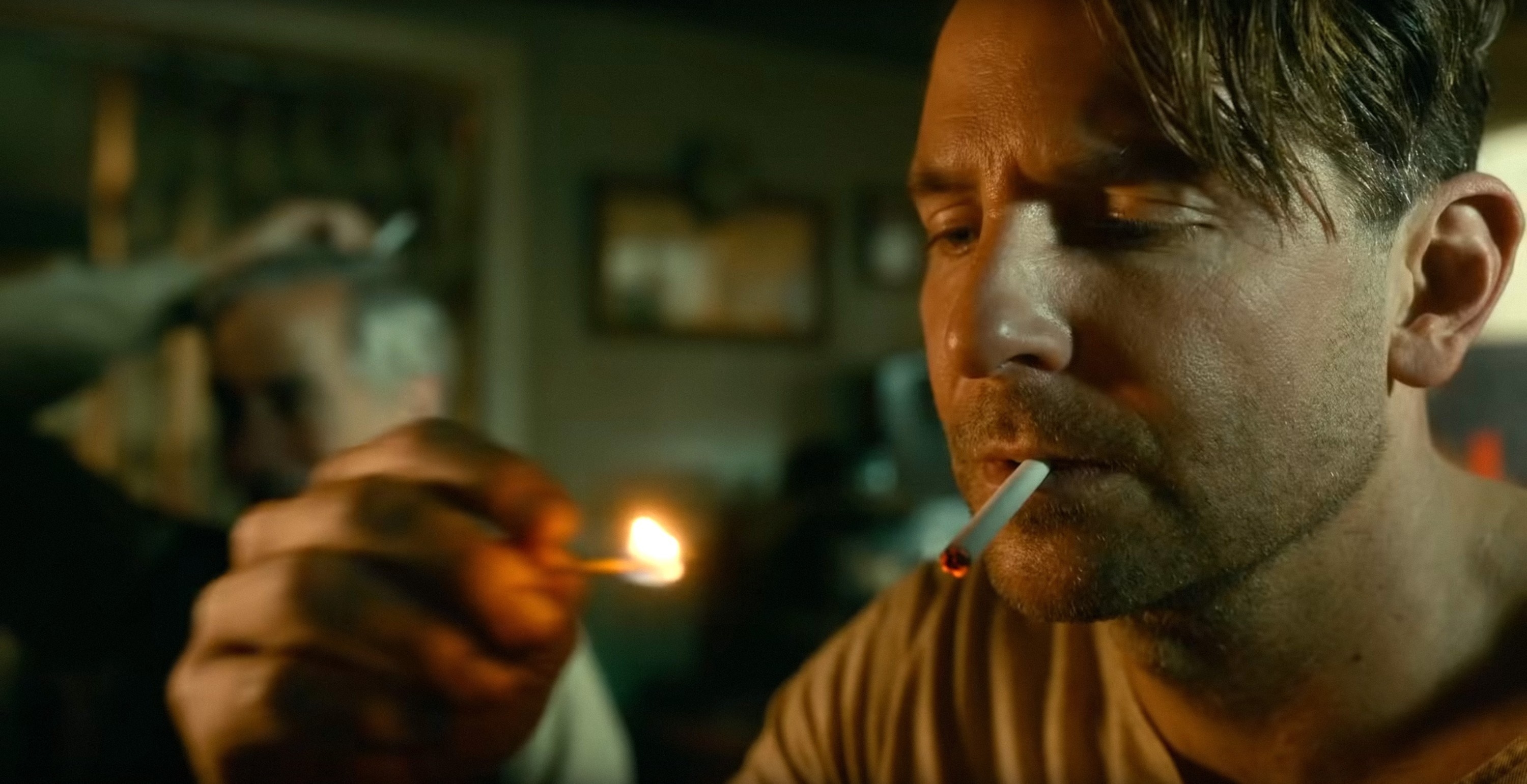 The first half of this movie is totally mesmerizing — and embodies a lot of the fairy-tale-meets-horror energy del Toro does so well — but it's also somewhat disorienting, which is kind of on purpose.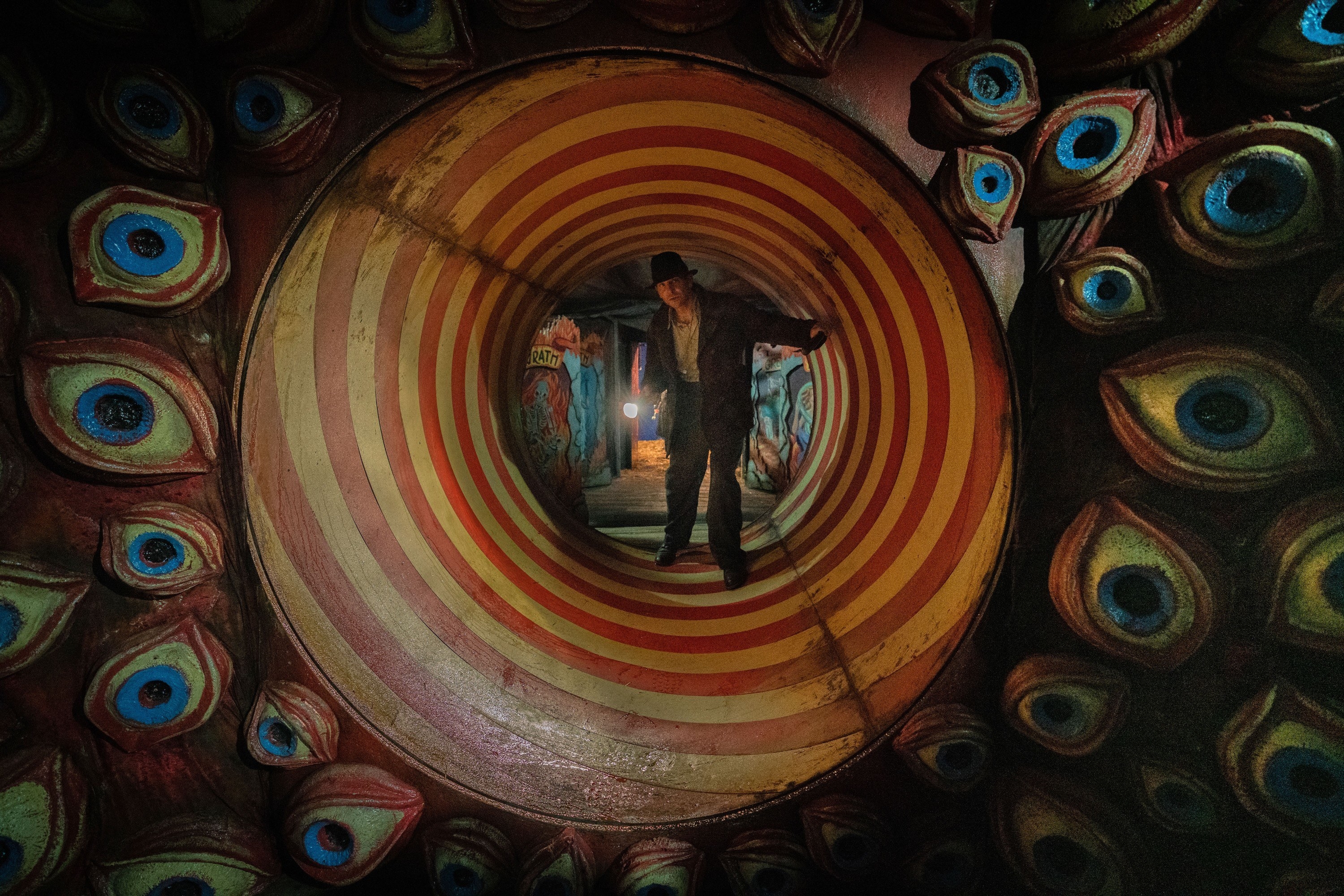 This leads us into the second half of the movie — which has some serious FILM NOIR energy that I absolutely loved.
It's here where we meet psychoanalyst Doctor Lilith Ritter, described as a "reverse femme fatale," and played oh-so-perfectly by Cate Blanchett — for real, Blanchett was BORN to play roles like this.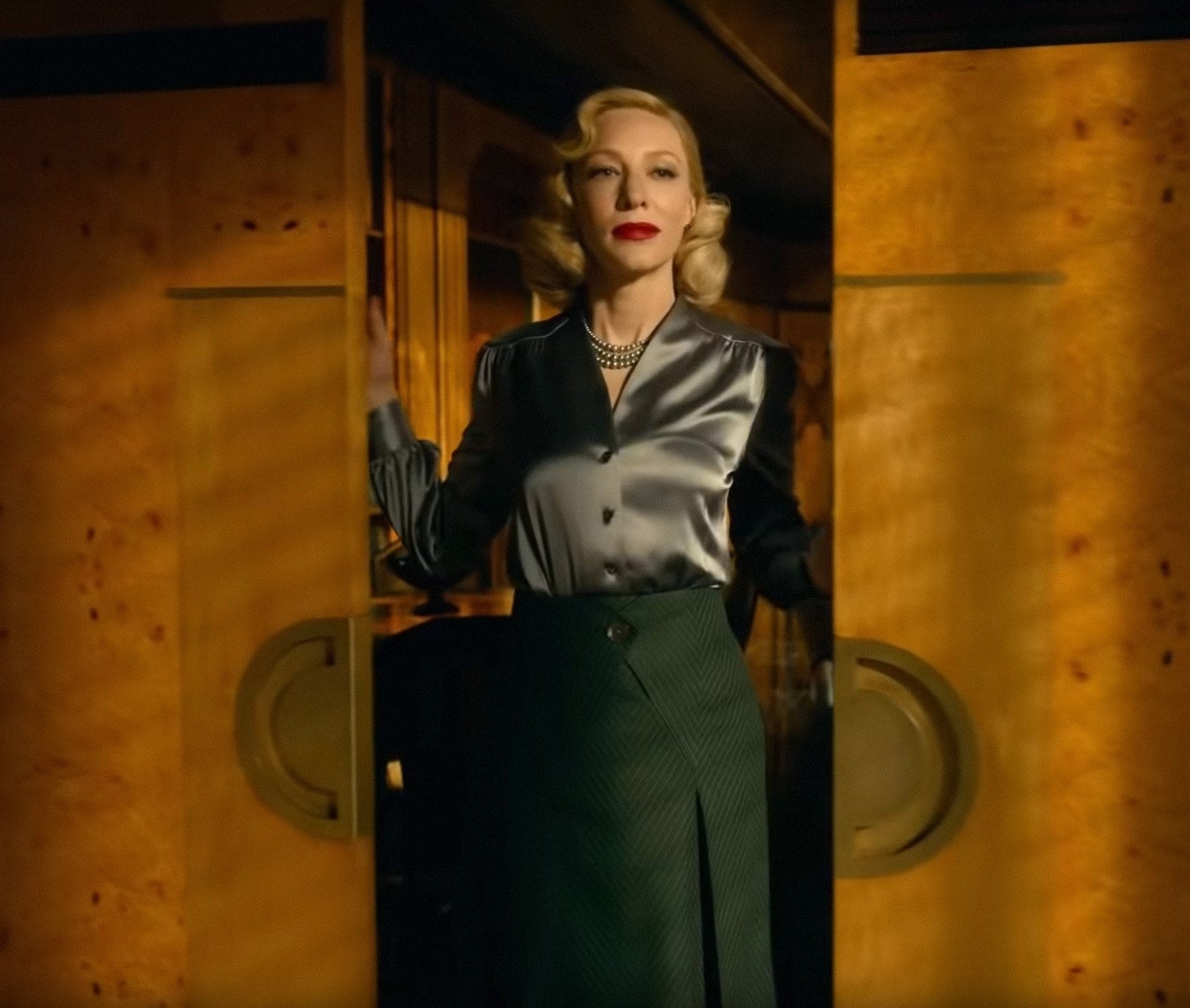 And, surprise, surprise, Lilith completely calls bullshit on Stan's hustler mindreader act. Until...he proves her wrong (and shakes her to her core).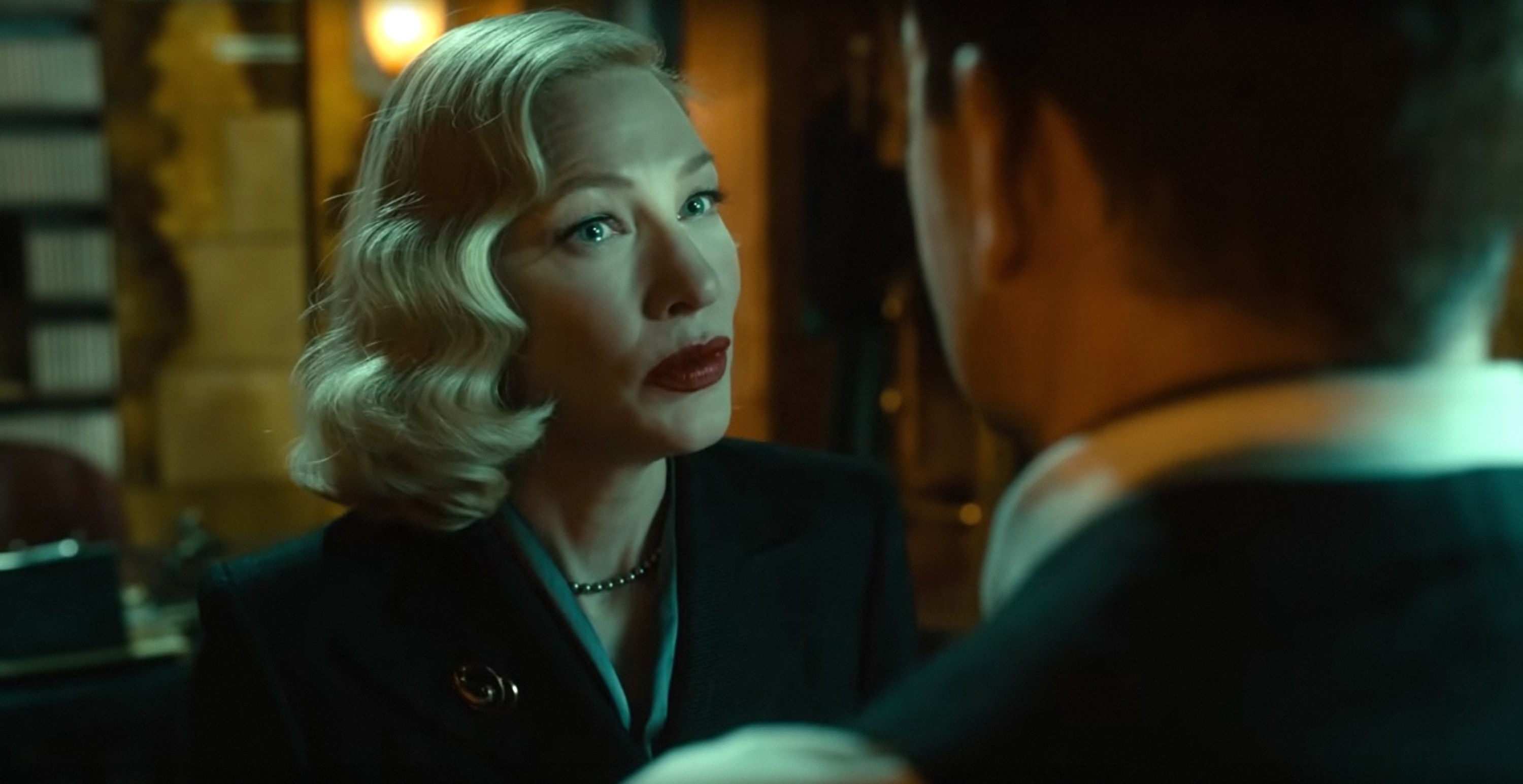 BTW, the tension between Stan and Lilith is 🔥🔥🔥.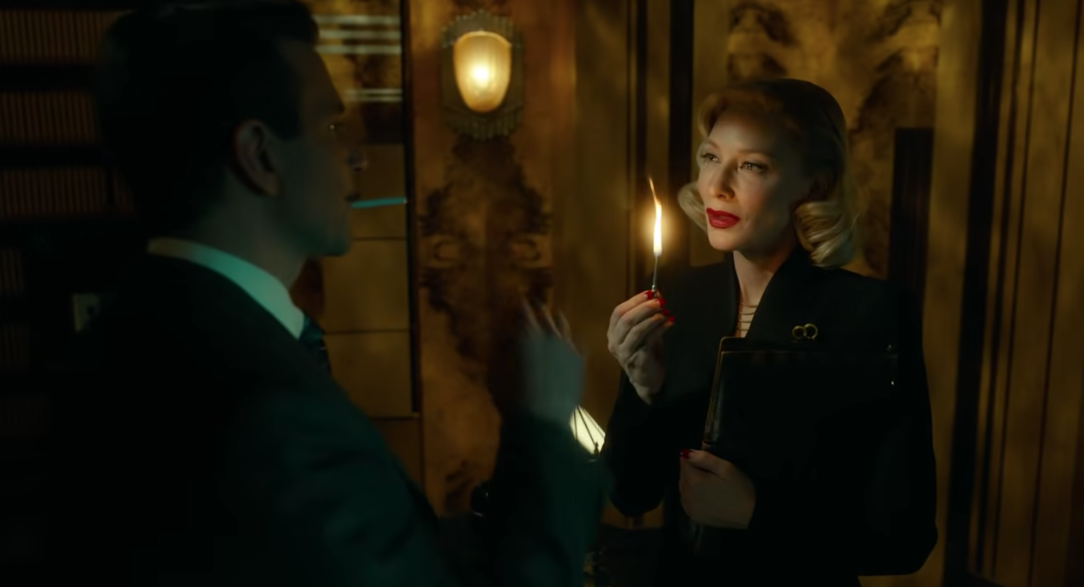 Feeling like they've found something of an "equal" (or, at least, maybe a partner in crime), Stan and Lilith team up to hustle some very important clientele...and, of course, trouble ensues.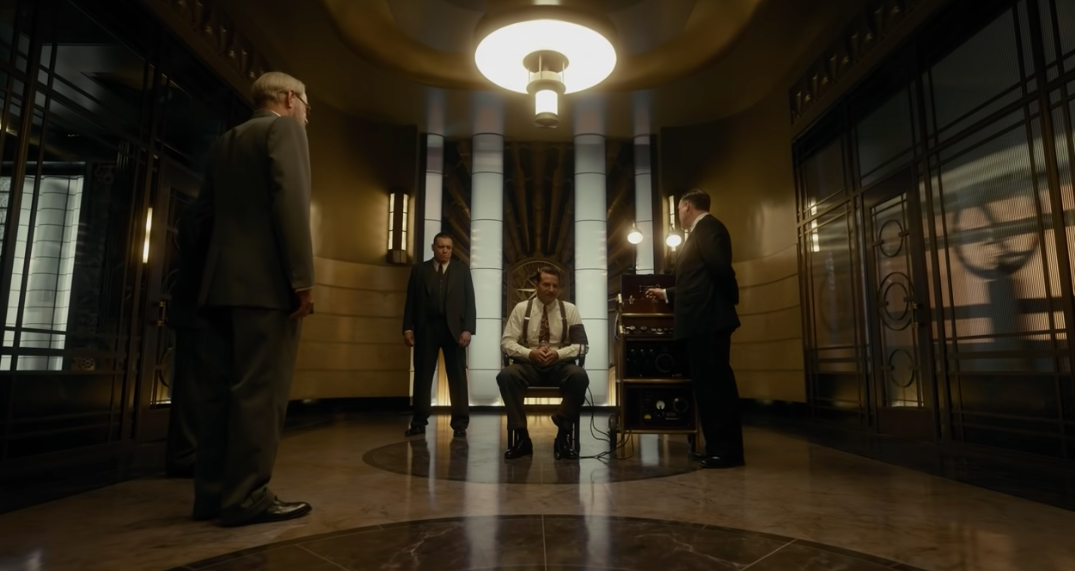 Now, I'm not going to lay out the rest of the story for y'all because 1) it's A LOT to unpack, 2) I would never do it justice, and 3) SPOILERS, duh.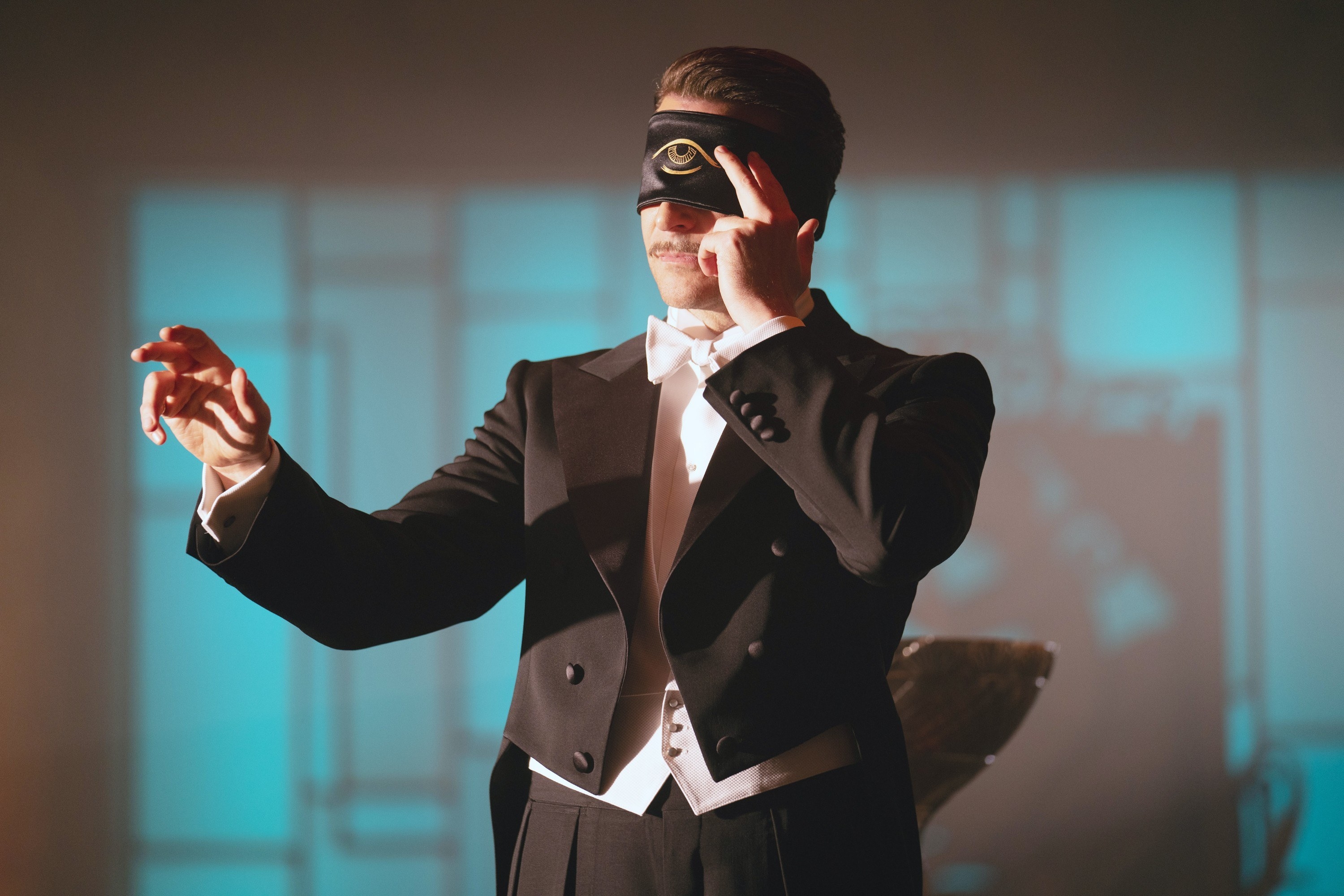 But I would like to add that this film isn't just an engrossing story, it is absolutely GORGEOUS to look at, too. From the magical production design, to the stunning costume designs, to the masterful cinematography, Nightmare Alley is a feast for the eyes. 10/10 would recommend.
Nightmare Alley lands only in theaters Dec. 17, 2021. And if you need anymore convincing, you can check out the trailer here:
Looking for more unique things to watch? Check out some of my other 2021 release recommendations: