Roadrunner: A Film About Anthony Bourdain is an emotionally charged and intimate behind-the-scenes look at how the beloved chef went from relative anonymity to world-renowned fame.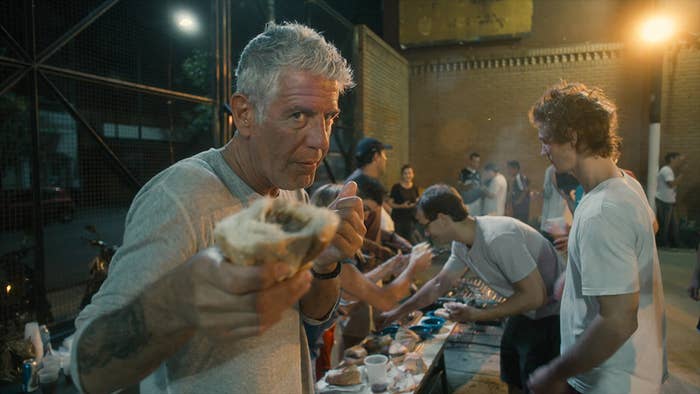 Bourdain was found dead on June 8, 2018, after killing himself in Strasbourg, France. He was found by friend and fellow chef Éric Ripert (who appears in Roadrunner) while they were working on an episode of Anthony Bourdain: Parts Unknown.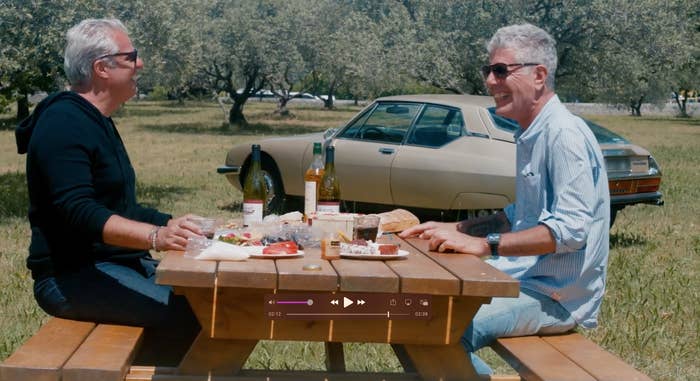 And Ripert is just one of the many close friends and family members from Bourdain's life who spend the doc reflecting on their time with him.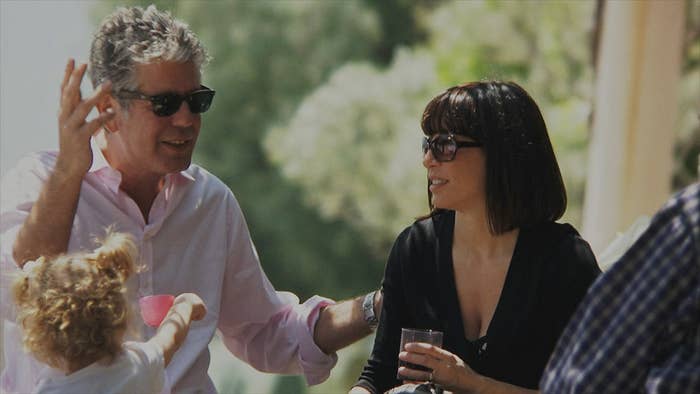 But if you're looking for a documentary about Bourdain's entire life, this is not it. The film starts around the time when his career took off (right after the success of his bestselling book Kitchen Confidential) and follows through with some deeply fascinating looks at his private life and behind the scenes of Parts Unknown.
The doc uses a mix of talking heads and archival footage — including some of Bourdain's home movies and never-aired footage from his show — to tackle the question, "Why?"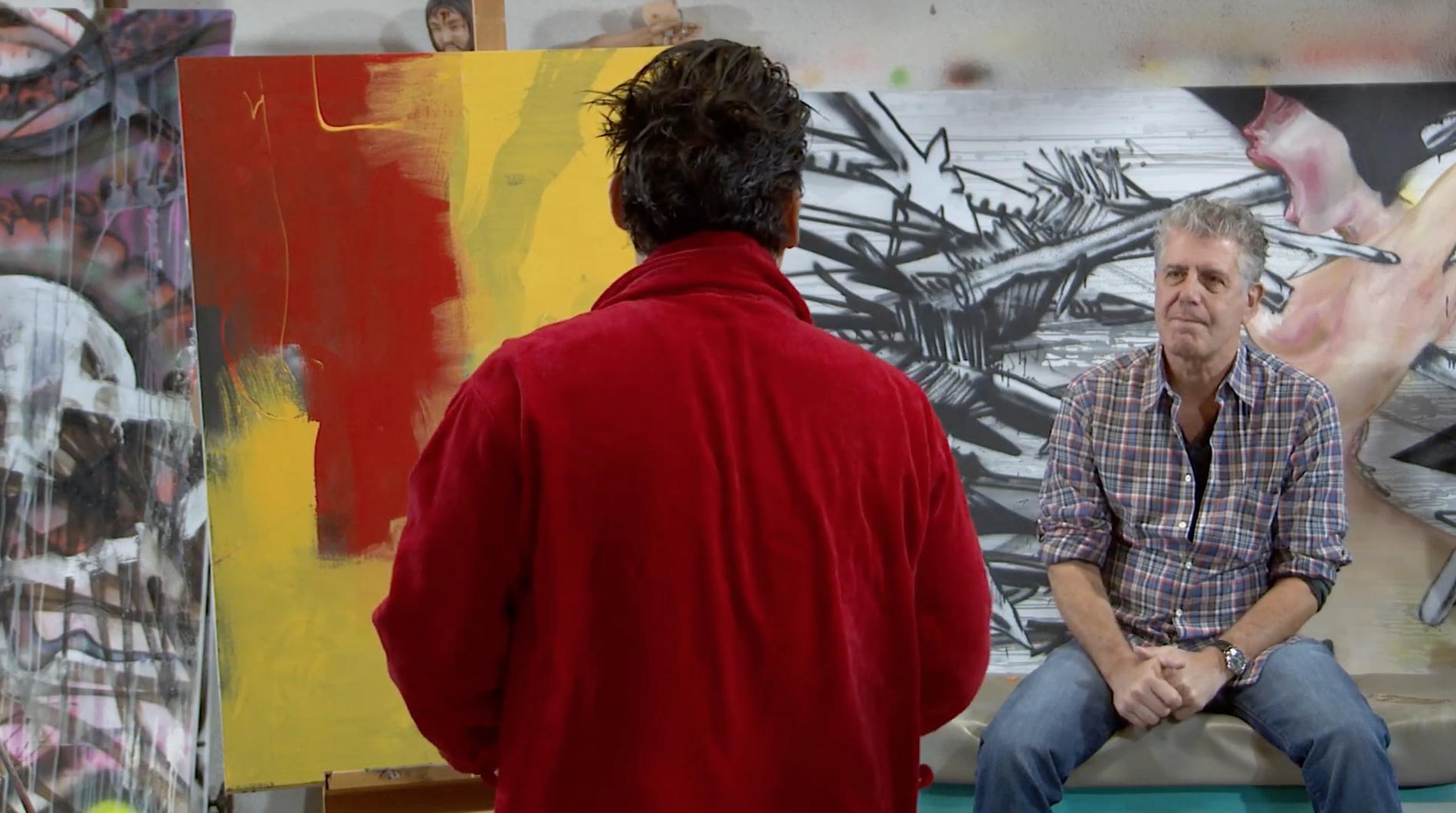 There are both heartwarming and heartbreaking stories throughout the film, particularly when interviewees revisit their feelings about Bourdain's death. But, ultimately, it's an insider's look at how the enigmatic chef tackled food, travel, love, humanity, and life itself.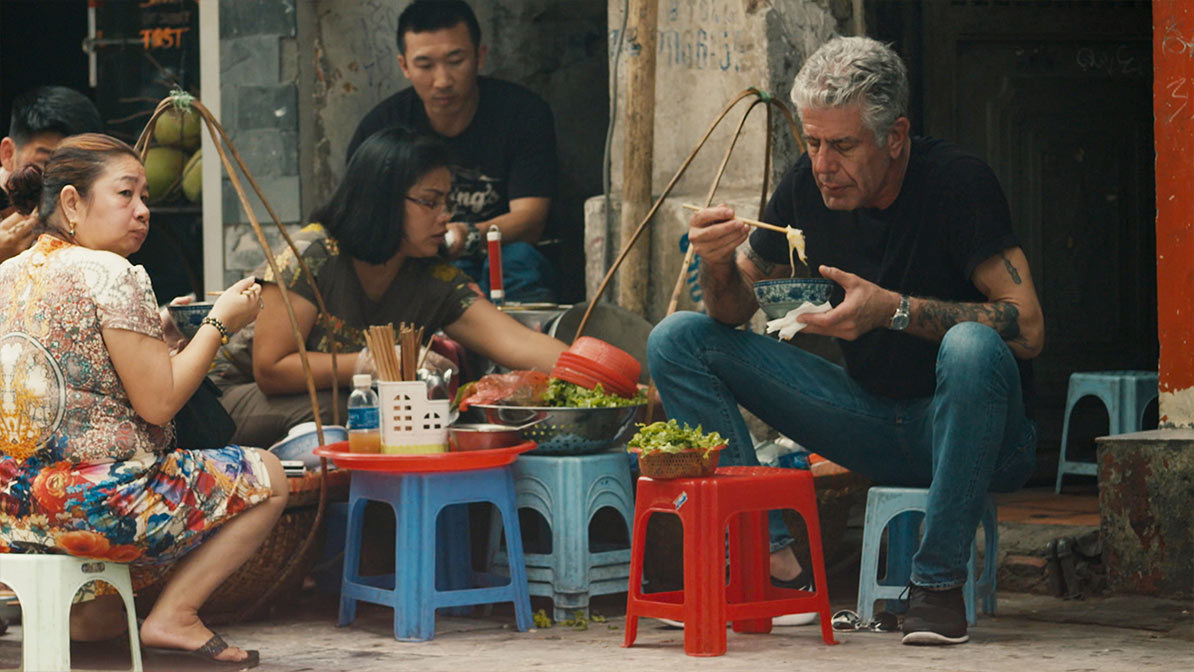 Interestingly, as the documentary presents it, Bourdain seemed to transfer his (notorious) former drug addiction into an addiction for travel. And it's made clear how much that affected him.
And if you're wondering, the film does touch on Bourdain's relationship with Asia Argento, though from the perspective of his close friends and family. Argento was not interviewed for the doc.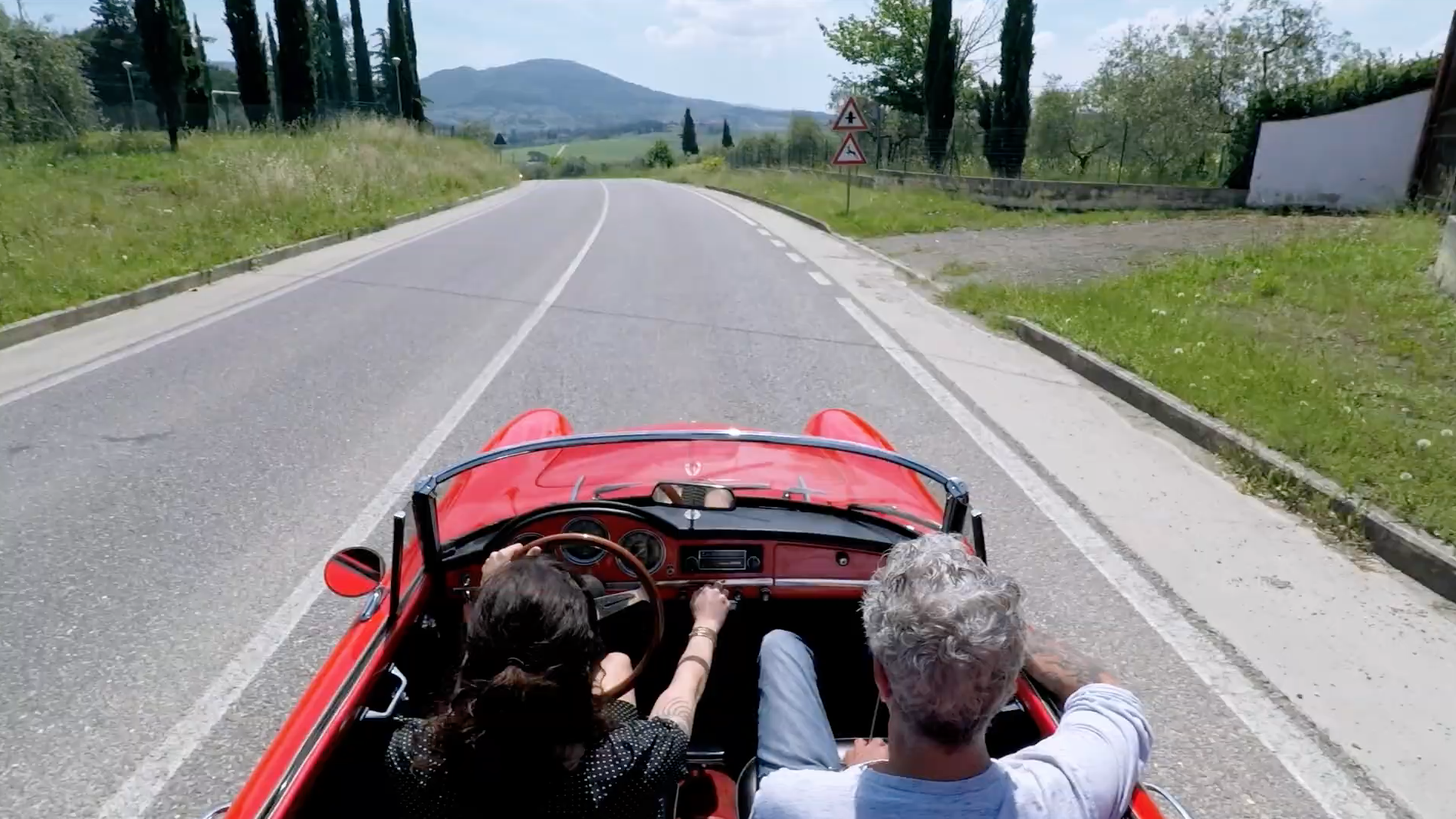 If you're familiar with Bourdain's life, and a fan, Roadrunner: A Film About Anthony Bourdain will provide you with some joyous stories you've probably never heard before and a sense of catharsis. And if you're not as familiar, it'll make you want to learn more about him. Bourdain's death was a tragedy, but the people in Roadrunner don't want you to remember his life that way.