In case you didn't know, King Richard is an upcoming biopic about Venus and Serena Williams, their dad Richard Williams, and their family's journey at the start of the budding tennis stars' careers. And, you guys, I'm not joking when I say I teared up several times while watching it.
As a kid who grew up playing and watching a lot of tennis in the '90s, I'm pretty familiar with the legendary rise of the Williams sisters' professional careers. But what I (and probably most people) didn't know was how it all started so I found this film fascinating. King Richard dives into the ~origin story~ of how Richard Williams (and their entire family) struggled and persevered to find success for his talented teenage daughters Venus and Serena in the highly competitive, and oftentimes unwelcoming, world of professional tennis.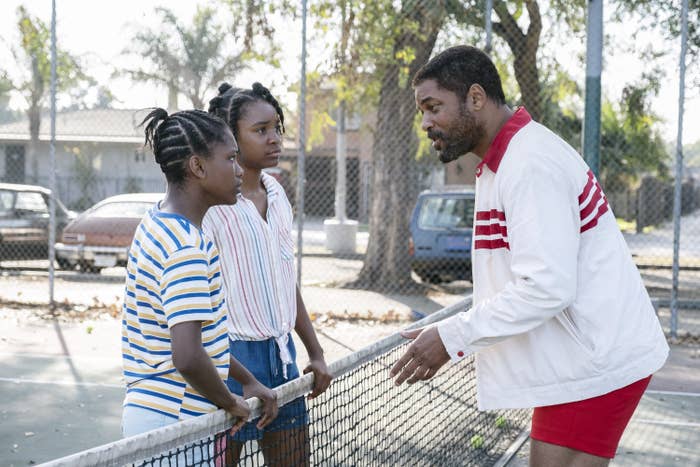 And even if you're not a tennis fan, you'll still be moved by this story because King Richard is a heartwarming (and heartbreaking) drama about perseverance, dreams, and, ultimately, the strength in family.
With all that in mind, here are 14 things that make King Richard worth watching:
1.
First of all, you should know Venus and Serena Williams are actually producers on the film, along with their sister Isha Price.
2.
And the reason why Will Smith signed on for the role of Richard Williams will bring a tear to your eye before you even see the film.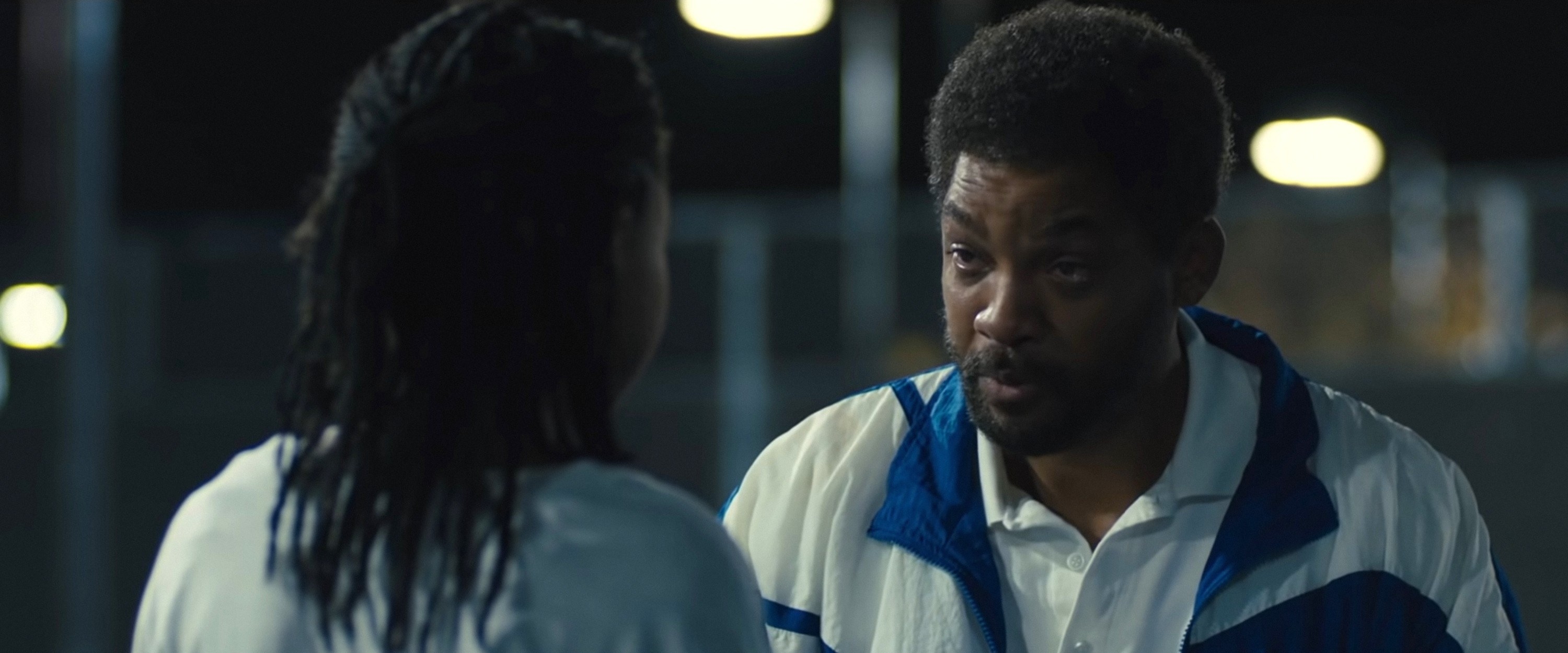 Here's the interview Will Smith was referencing in case you haven't seen it:
3.
In fact, this moment was so pivotal for both Richard and Venus's story that they recreated it in the movie.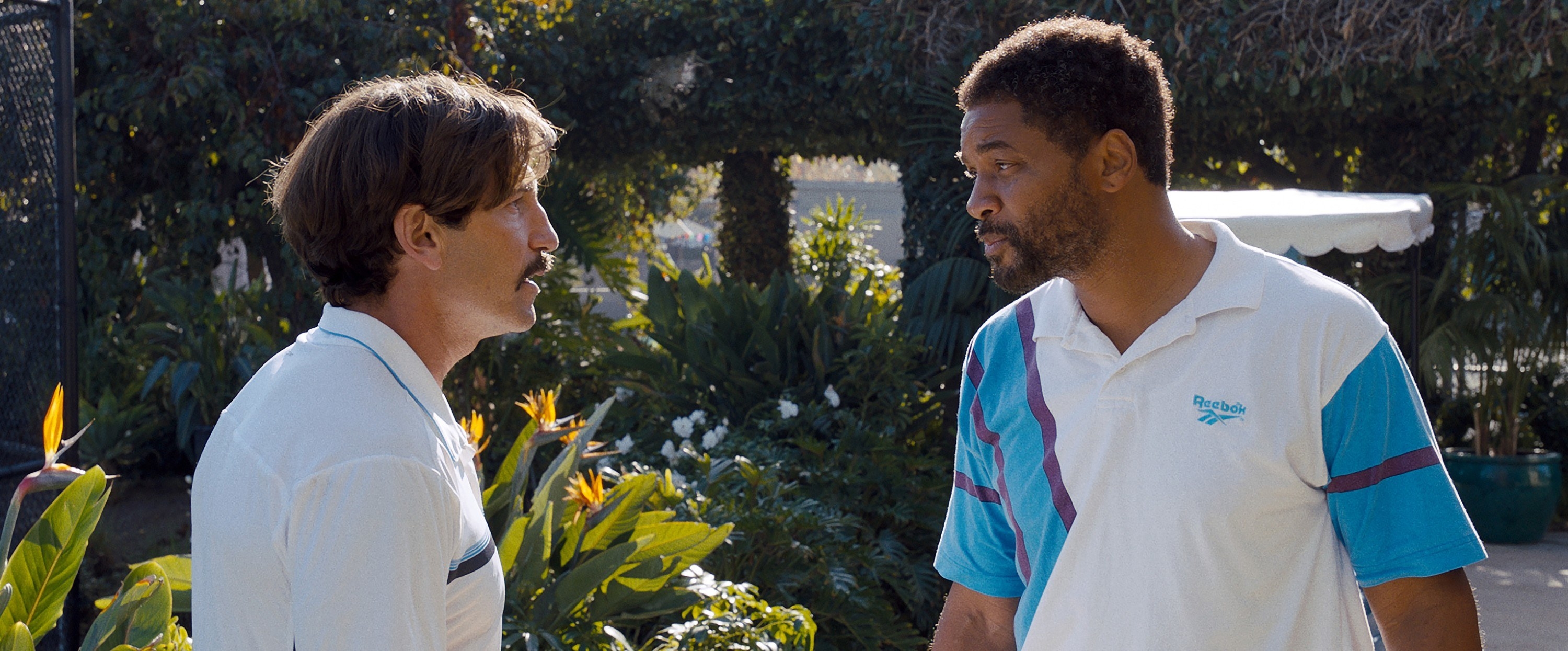 4.
You don't actually have to know much (or anything) about tennis to enjoy the movie. Venus said it herself, explaining, "Even if you don't understand tennis, you understand family."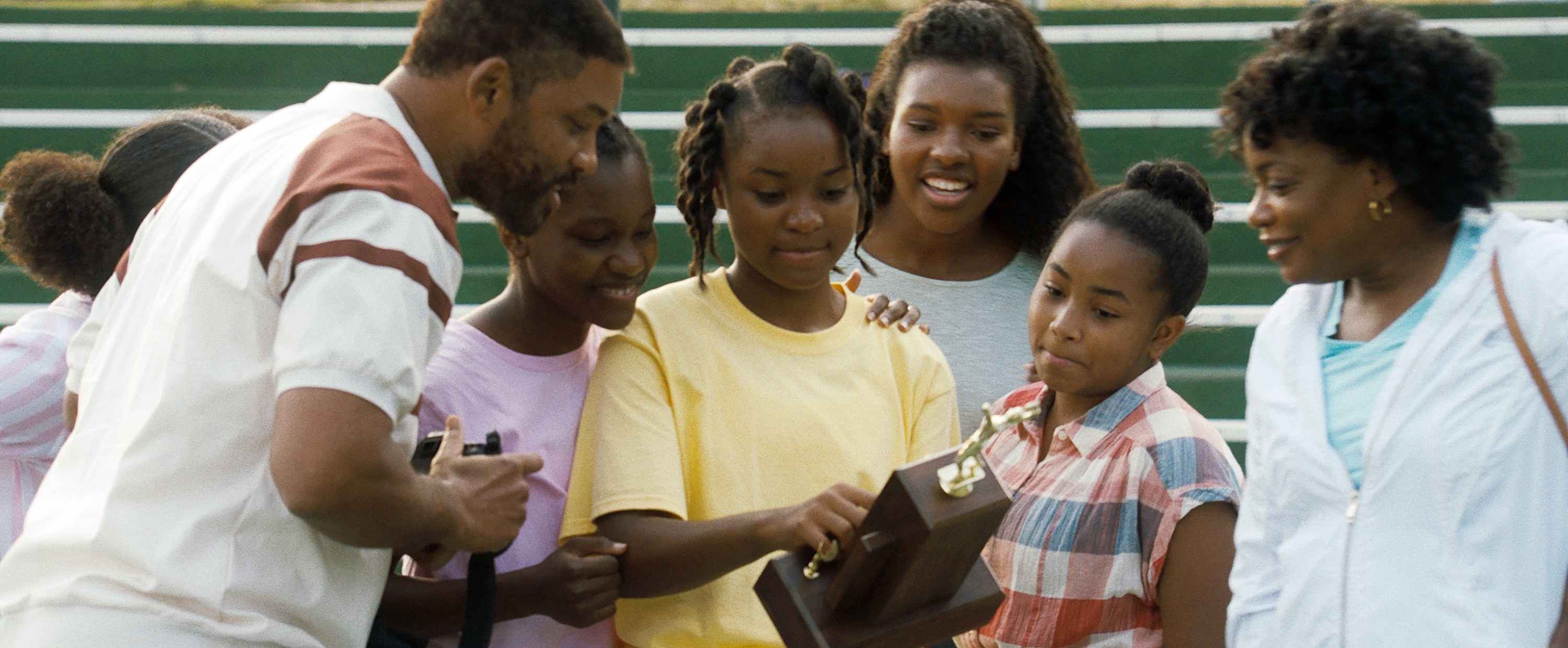 5.
But if you ARE someone who's played tennis (or just a big fan), you'll appreciate the accuracy of the tennis jargon and visuals in the film...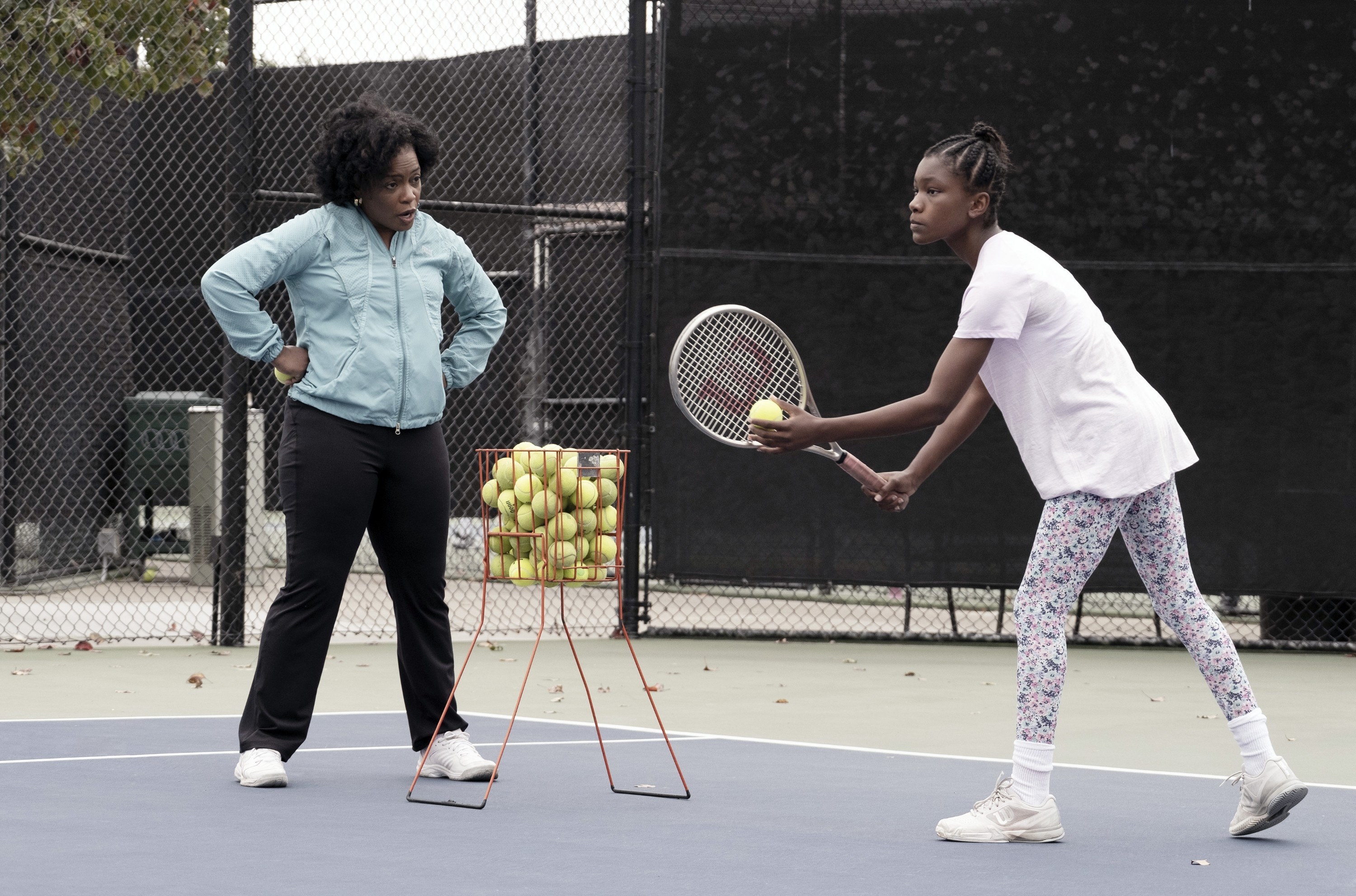 6.
...as well as the references to famous tennis stars like Steffi Graf, Andre Agassi, and Andy Roddick...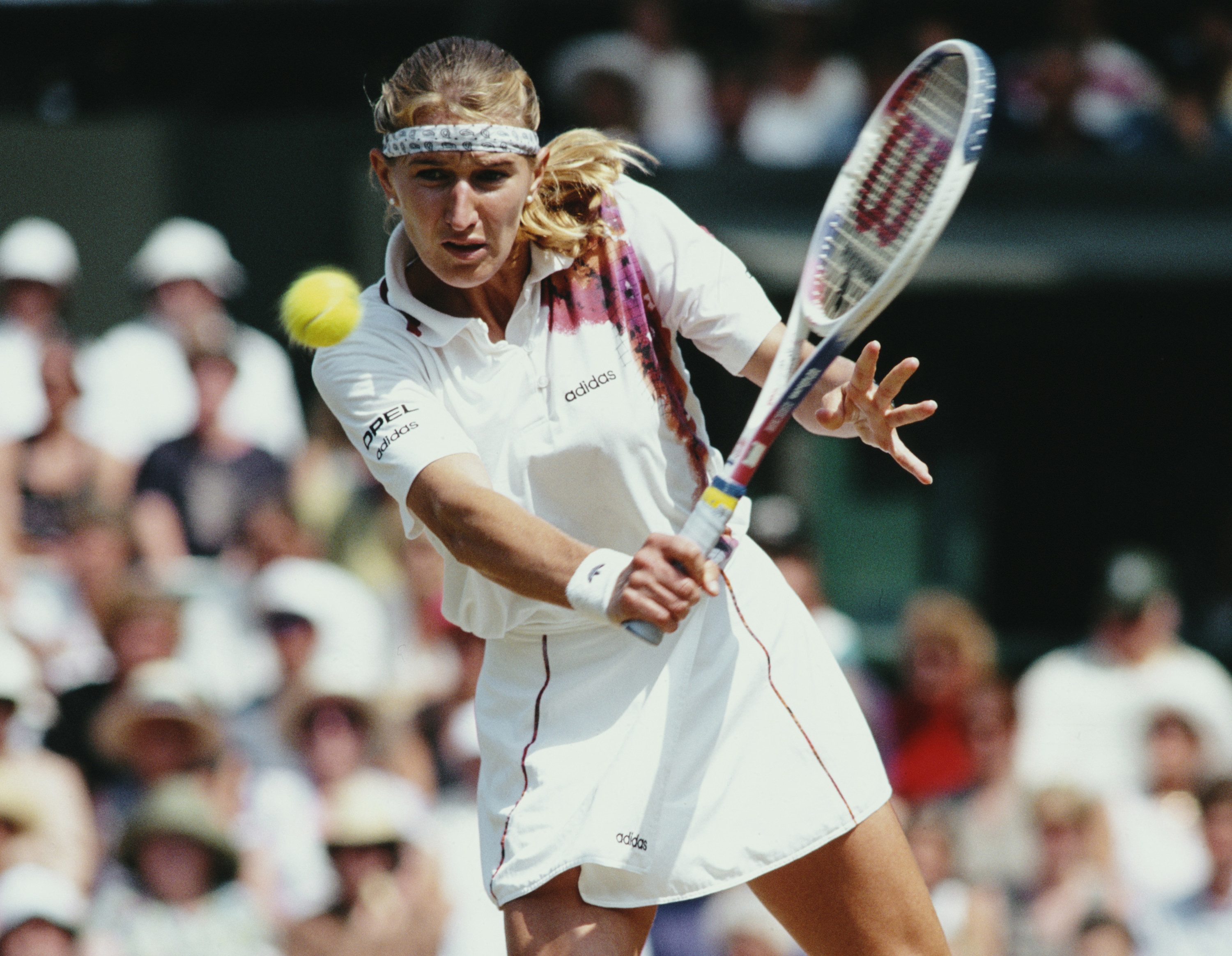 7.
...and even the ~cameos~ (as portrayed by actors) of other famous tennis stars like Arantxa Sánchez Vicario, Jennifer Capriati, John McEnroe, and Pete Sampras.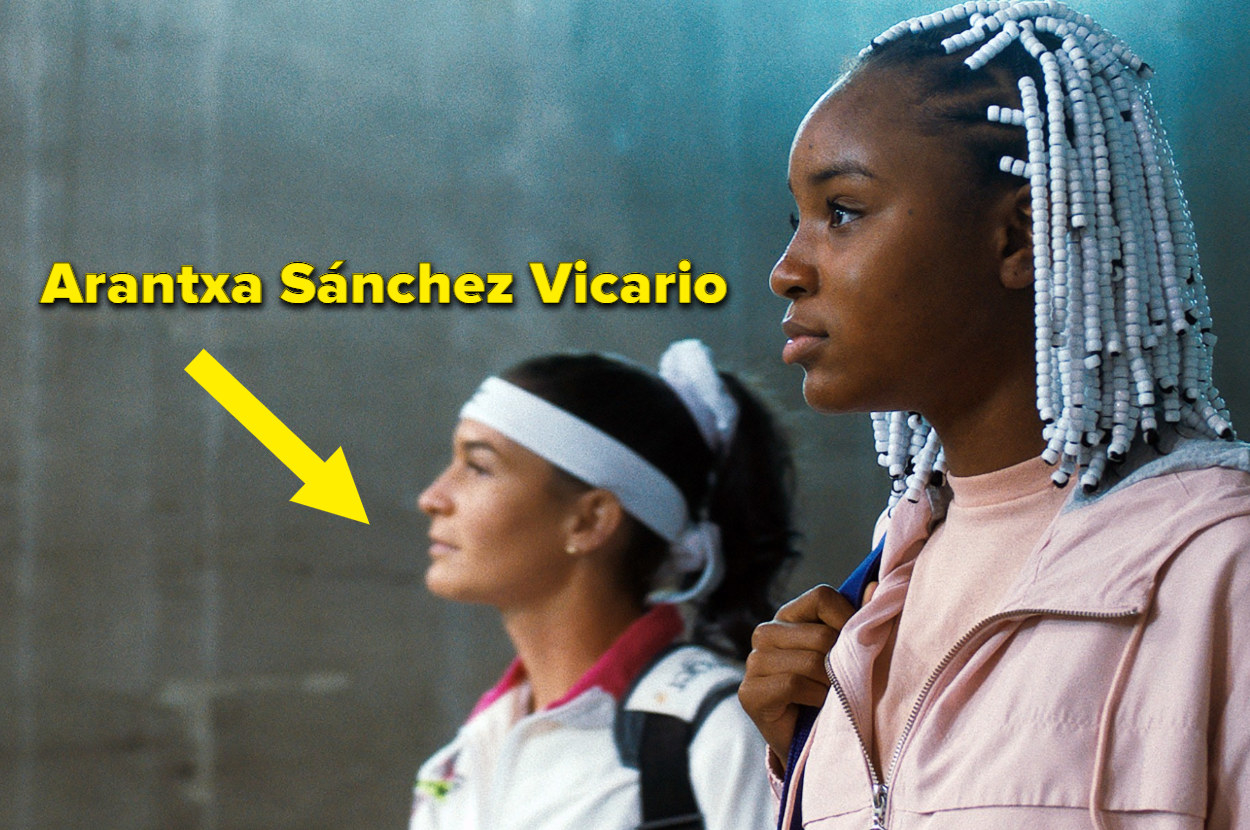 8.
In fact, there's a pretty great scene with John McEnroe and Pete Sampras first meeting Venus and Serena Williams.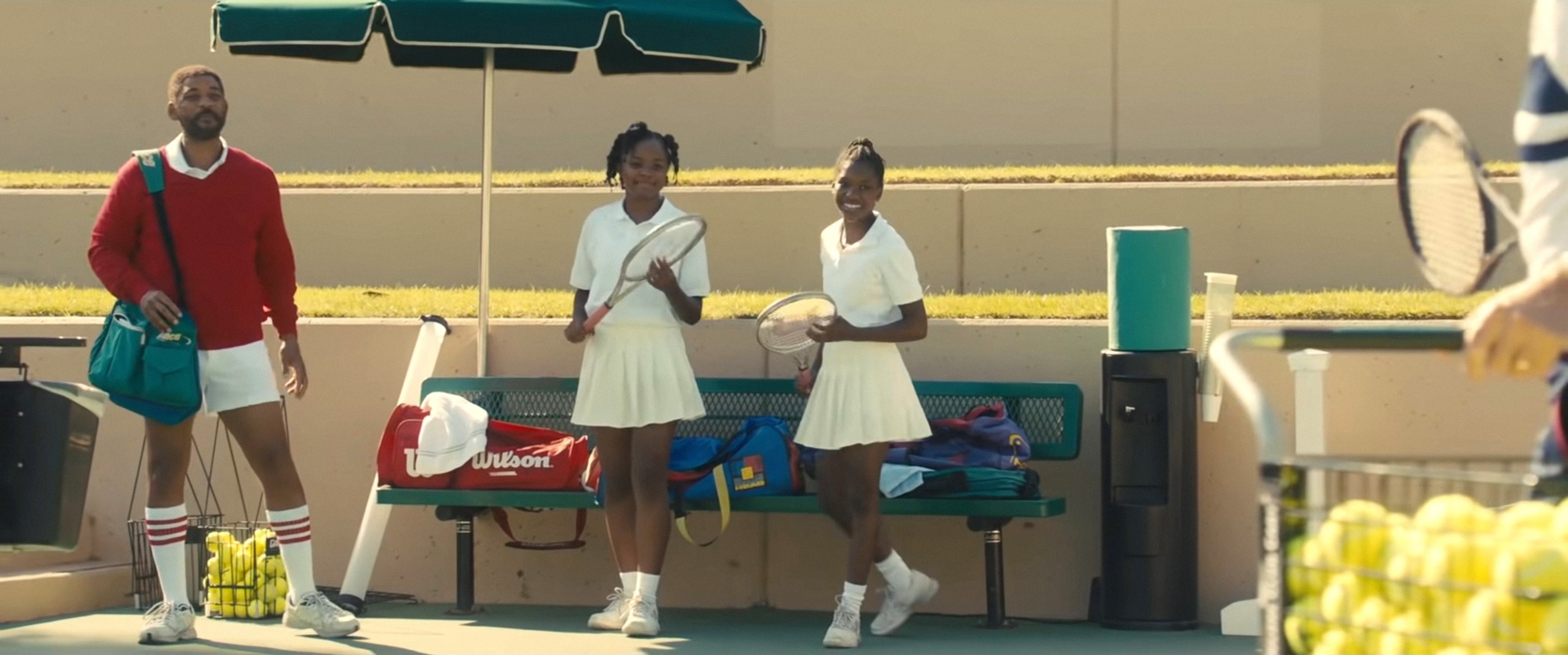 9.
And the young actors who play Venus and Serena — Saniyya Sidney and Demi Singleton, respectively — can really play tennis. Like, they looked LEGIT on the court in the movie.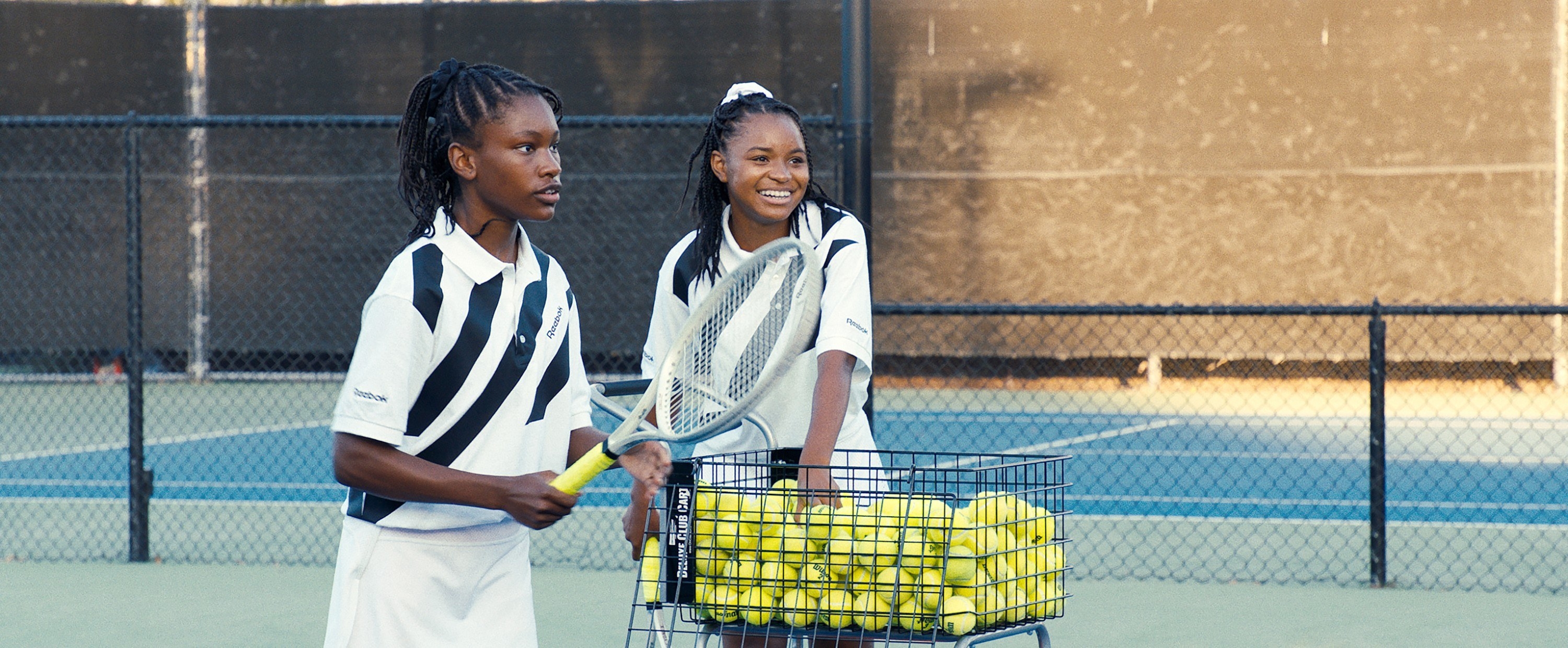 10.
Speaking of the cast, everyone is top-notch and really well cast. (Big shoutout to Aunjanue Ellis, who kills it as Venus and Serena's mom Oracene "Brandy" Williams in the film.)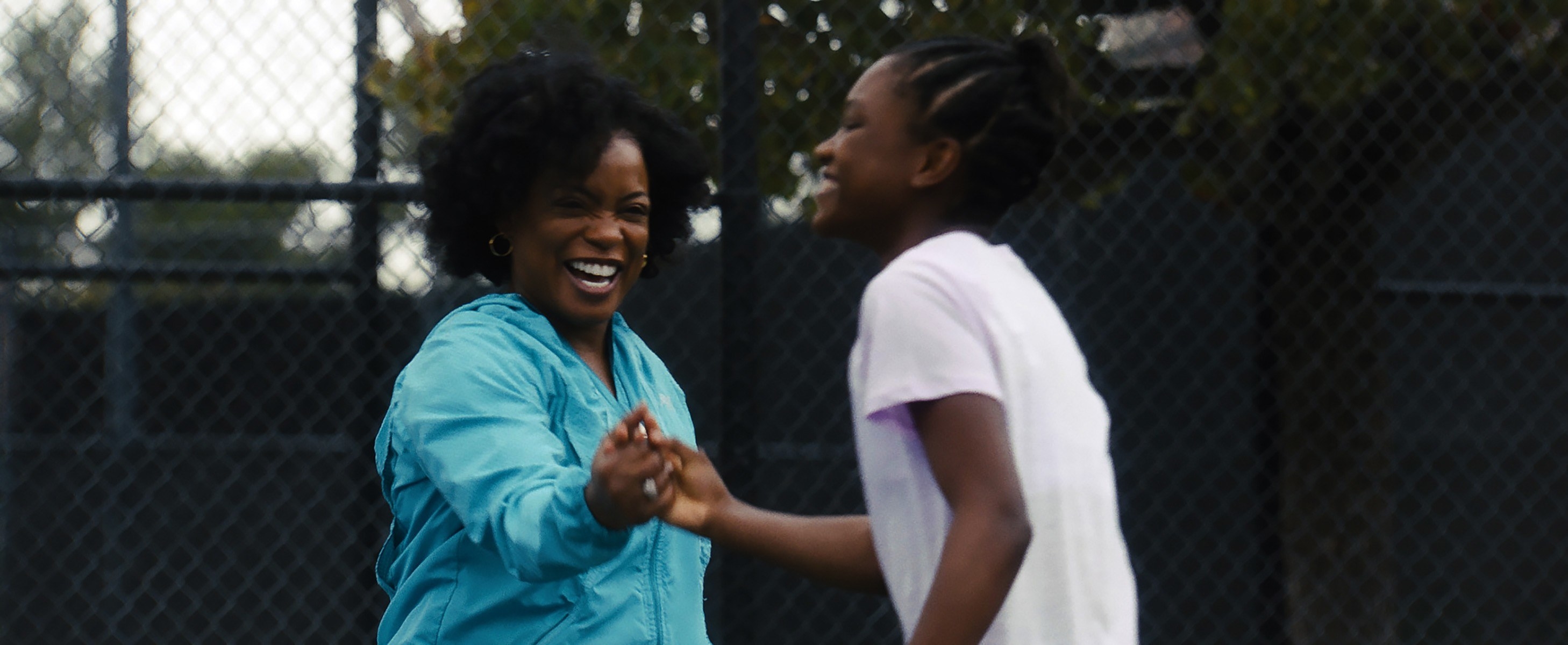 11.
The script, written by Zach Baylin, is also great. In fact, it was famously on Hollywood's annual Black List back in 2018.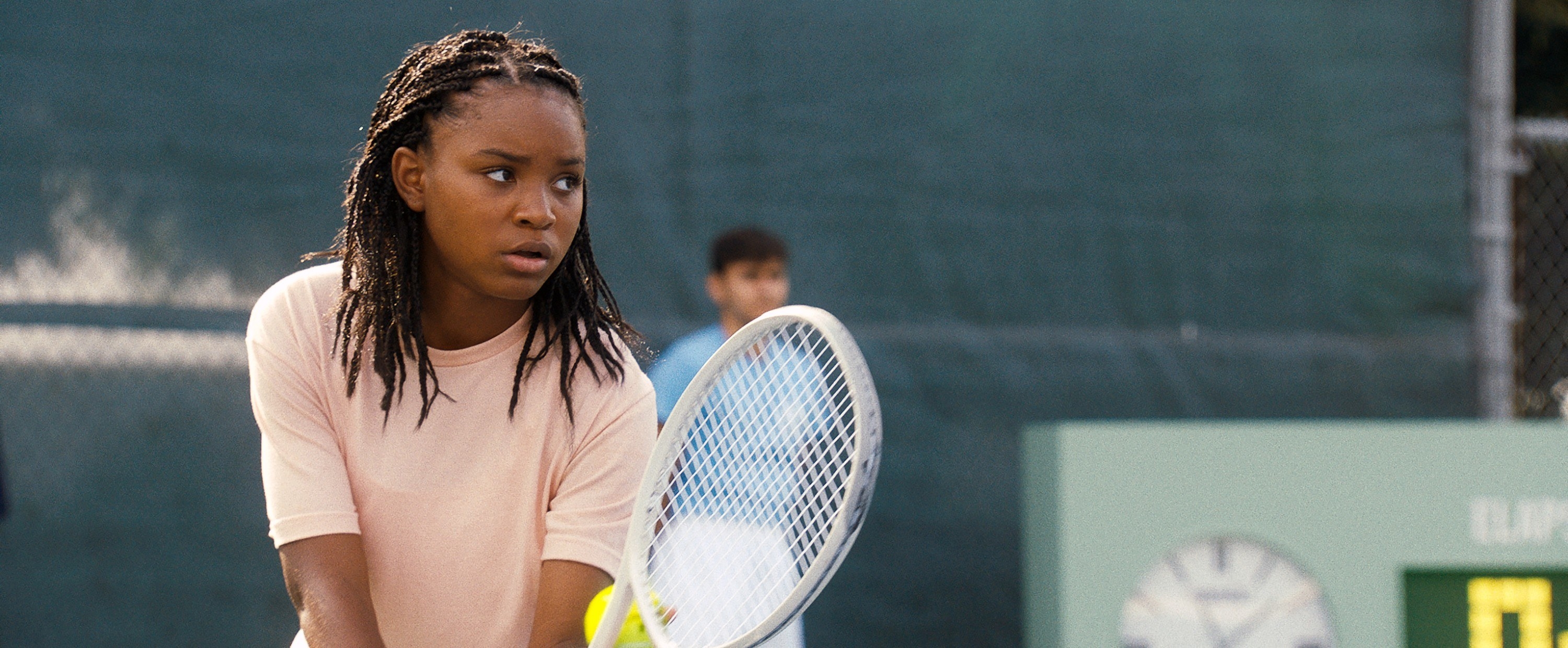 12.
The soundtrack slaps. The film is a period piece so you'll hear some classics from the '80s and '90s. (Personally, I was thrilled to hear iconic songs by bands from that era like Journey, Nirvana, Green Day, and more. It took me baaaaack!) There's even a new track written just for the film by Beyoncé. You can hear it here:
13.
At its core, the film has some really heartfelt and inspirational lessons that literally everyone could learn to live by.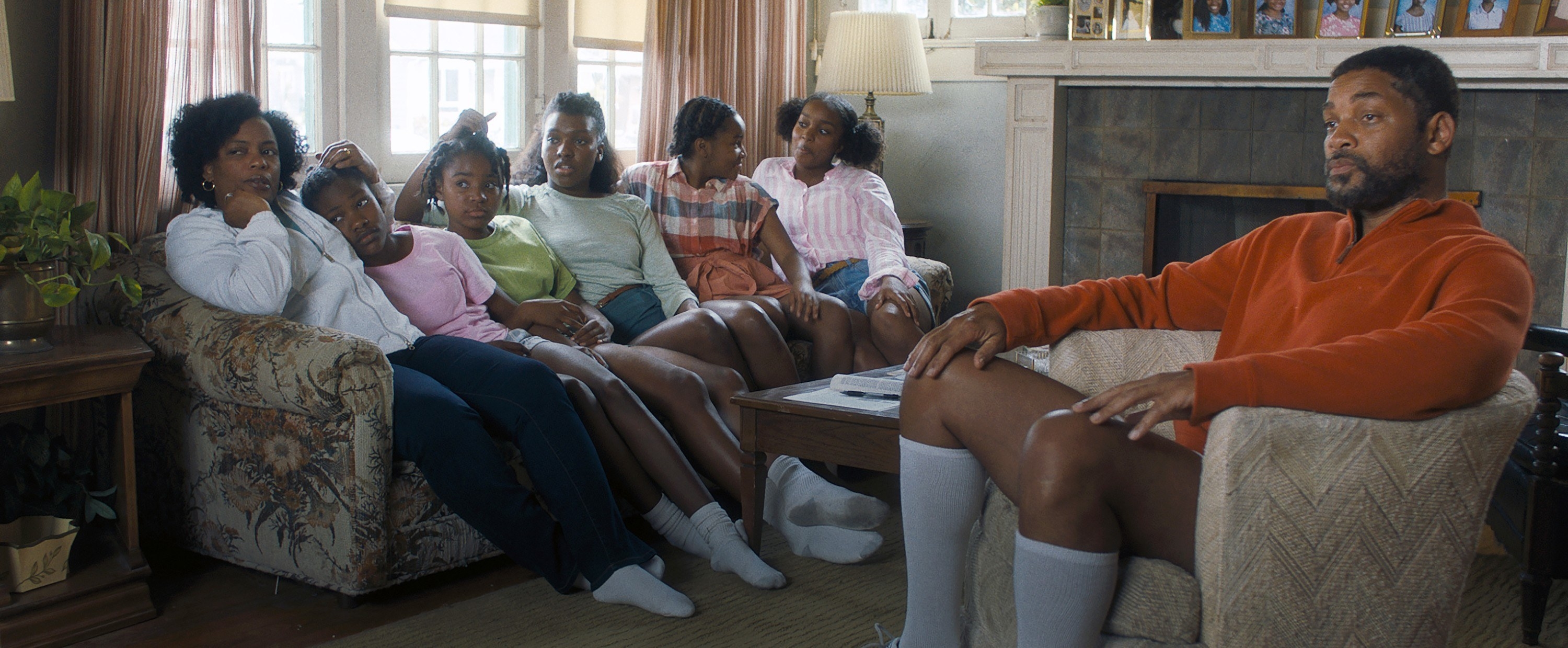 14.
And finally, and this is not nearly as serious as the other reasons but it's still fun, you get to see Will Smith wear "booty shorts" (literally what a neighbor calls them in the movie LOL) for basically the entirety of the film. :-)
King Richard hits theaters Nov. 19 and will also drop on HBO Max for 31 days following theatrical release. You can watch the latest trailer here: