I probably don't need to explain to you who Venus and Serena Williams are or how the two legends took the tennis world (and world in general) by storm. But if you've ever wondered how it all started, and specifically who it all started with, you'll be happy to know that the film King Richard will dive into all that. Will Smith stars as Venus and Serena's dad (and first coach), Richard Williams, in the upcoming film, and here's a look at the first trailer:
As mentioned, the film stars Will Smith as Richard Williams.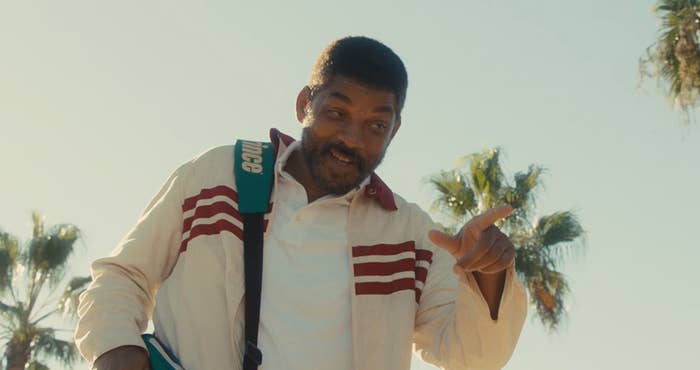 It also stars Demi Singleton as Serena Williams and Saniyya Sidney as Venus Williams.
Rounding out the cast is Aunjanue Ellis as Oracene "Brandi" Williams (Venus and Serena's mother), Mikayla Bartholomew as Tunde Price, and Daniele Lawson as Isha Price (Venus and Serena's half sisters on their mother's side).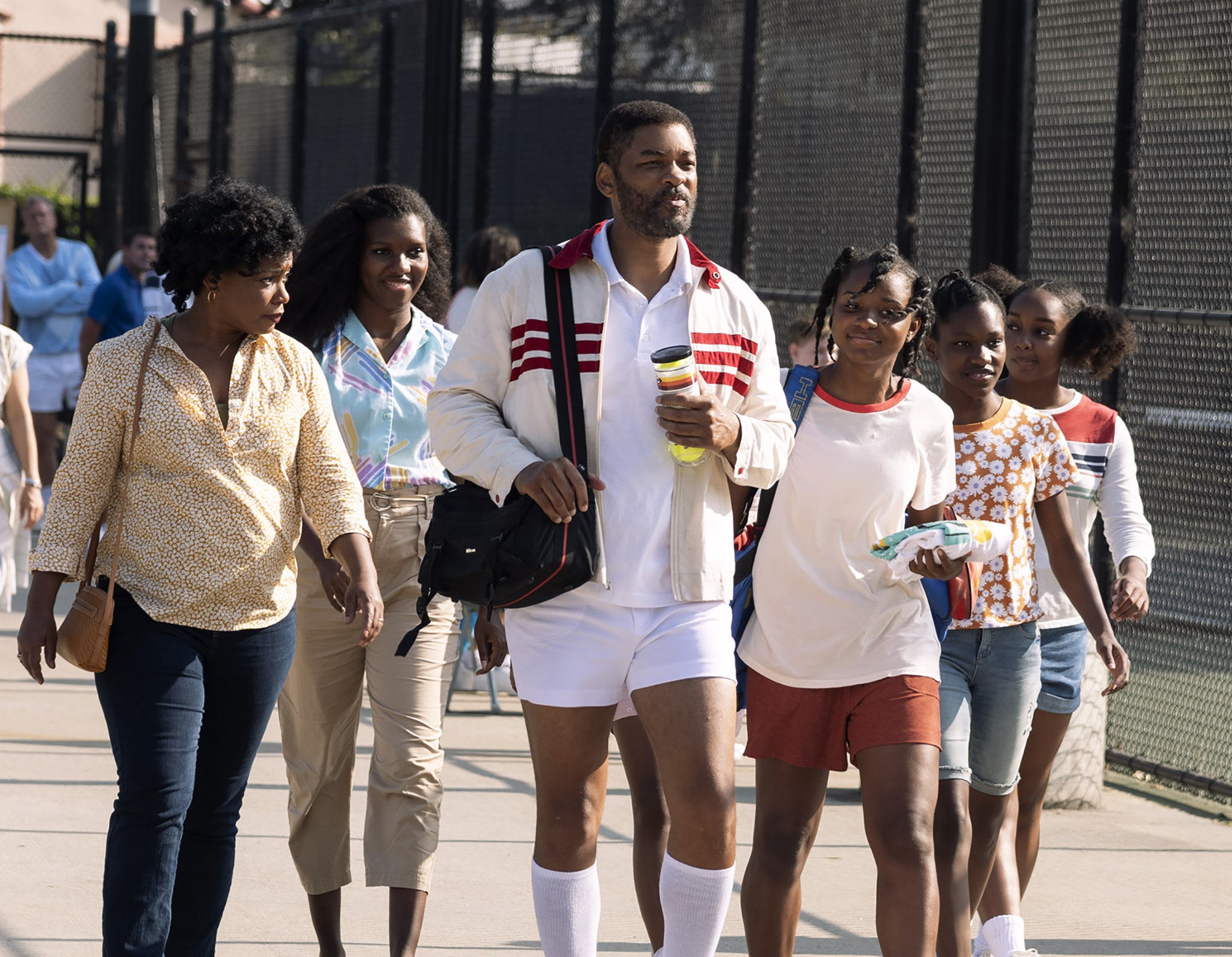 BTW, Venus and Serena Williams are also executive producers on the film, alongside their sister Isha Price. (In case you were wondering if they were involved!)
The movie appears to faithfully re-create some famous true-life moments, like when Richard Williams told tennis pro Rick Macci (played by Jon Bernthal) that he had not one, but two of the next Michael Jordans.
And, of course, it definitely has some VERY emotional moments that'll have you crying like a baby.
Basically...the movie looks like it's going to be an emotional and inspirational ride. So get excited!
King Richard will be in theaters on Nov. 19 and available to subscribers on HBO Max for 31 days following theatrical release.