Clearly, Anya Taylor-Joy is a fierce onscreen talent to behold. And if her looks in The Queen's Gambit and Emma tell us anything, it's that the stylists that she works with are just as talented as she is.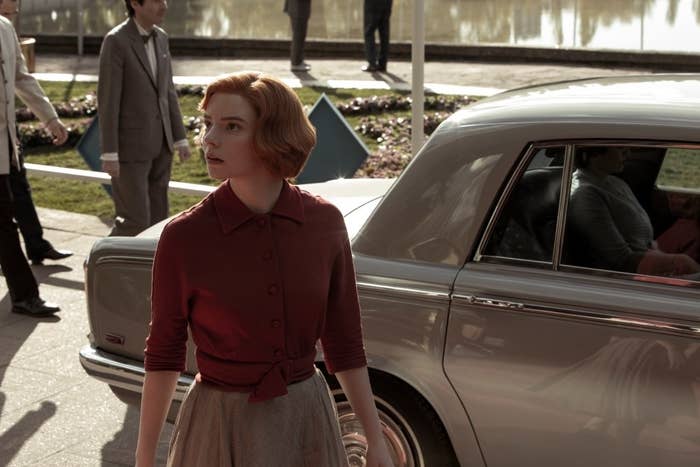 Taylor-Joy won't stop serving looks anytime soon on the screen — she's now starring in the stylish Edgar Wright thriller Last Night in Soho as the impeccably dressed singer Sandie.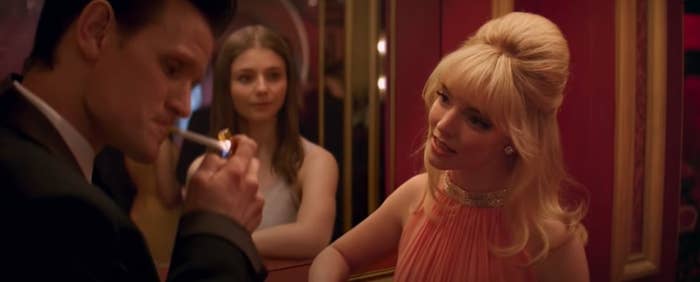 Of course, Taylor-Joy is no stranger to stunning fits off the screen, either. She's definitely a fashion legend IRL as well. But don't take my word for it — here are some pictures to prove that she's one of our generation's best style icons!
2.
This bubblegum pink Barbie ensemble she wore at the Venice Film Festival.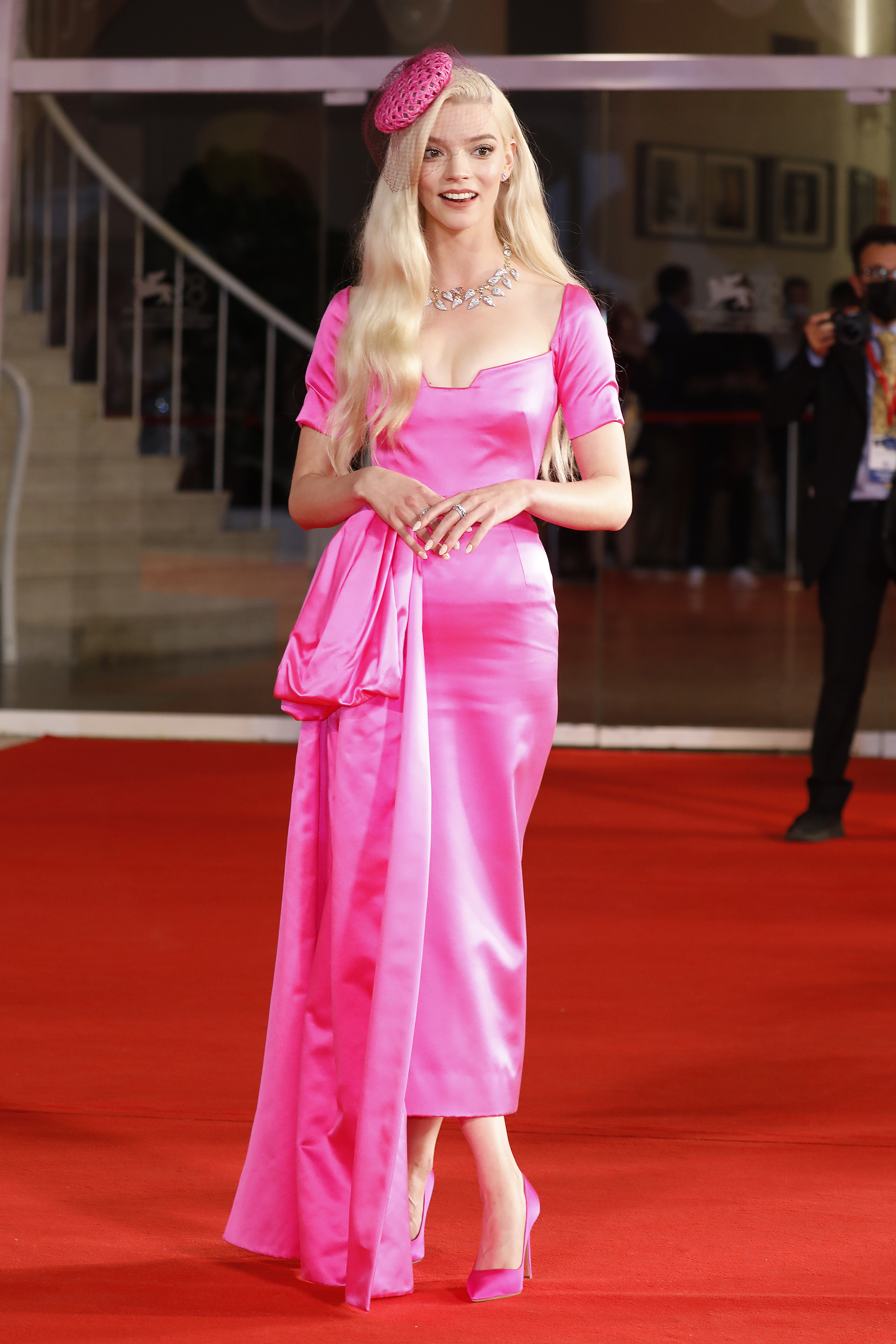 4.
This elegant white slip she wore for her SNL monologue — the sparkly drop earrings and whimsical shoulder feathers match perfectly with the simple dress silhouette.
5.
This sleek navy mod dress she wore during an SNL promo with Lil Nas X and Chris Redd.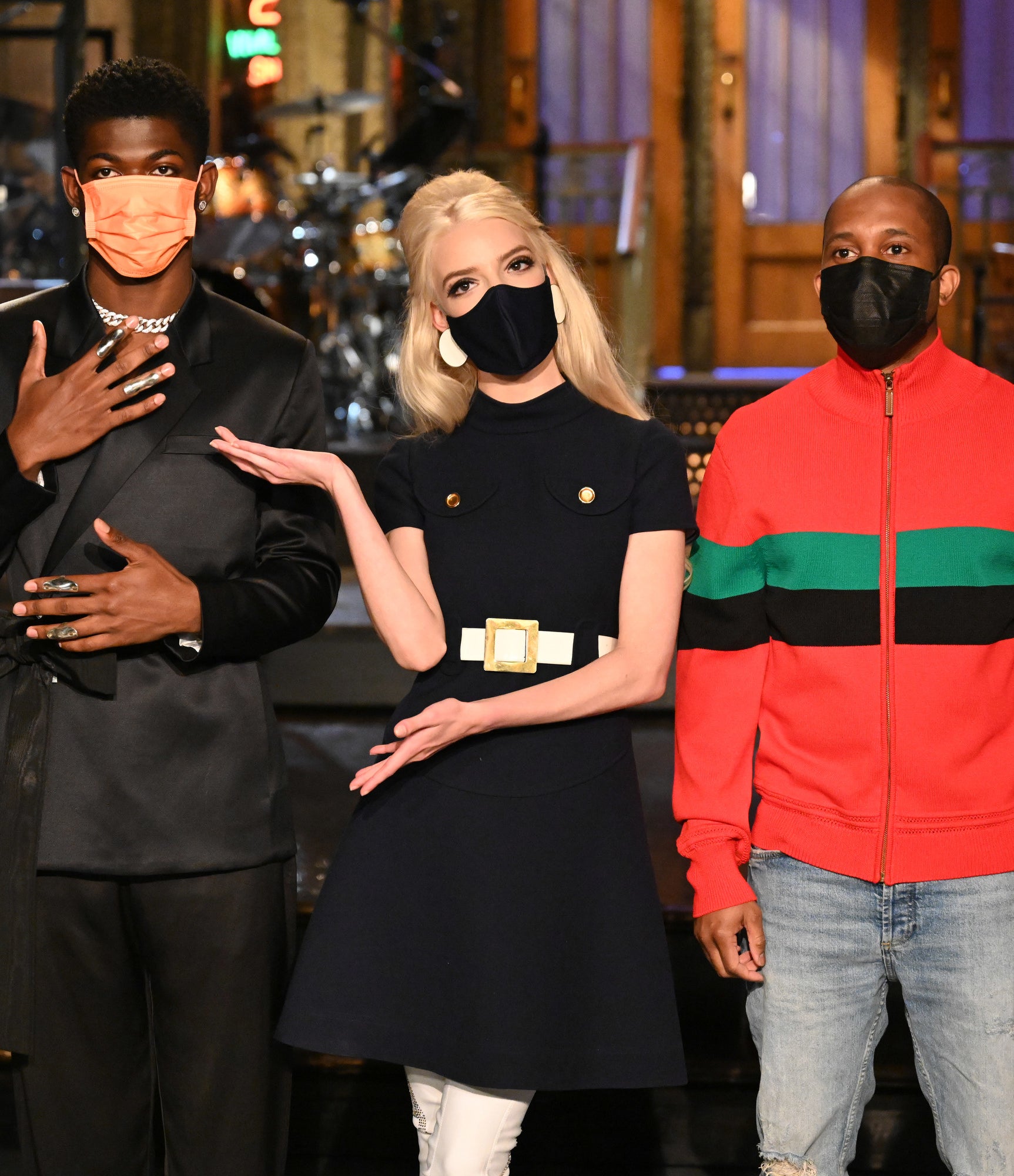 6.
This angelic sheer gold dress she wore at the 2022 Dior Croisière fashion show.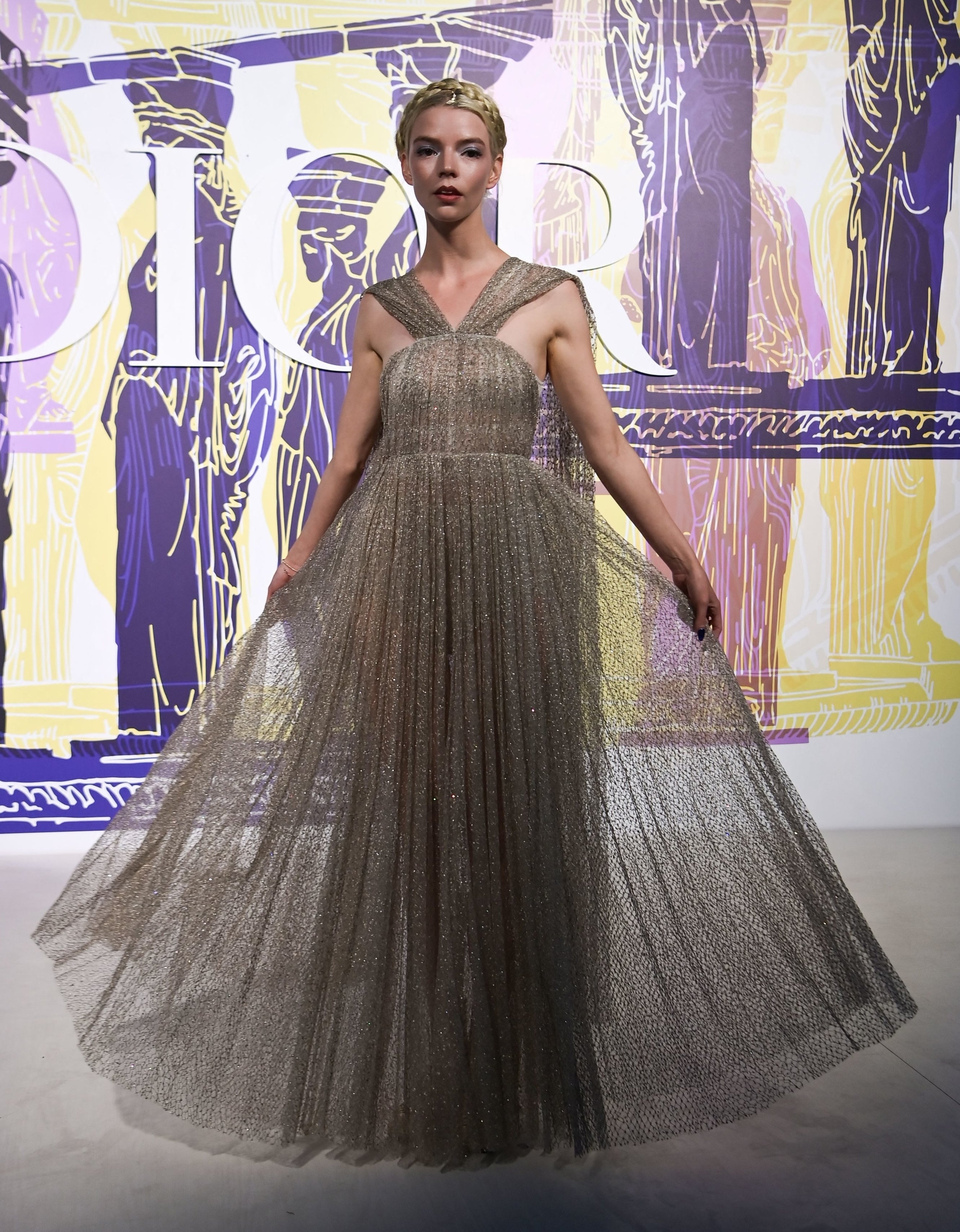 8.
This sleek gold jacquard suit!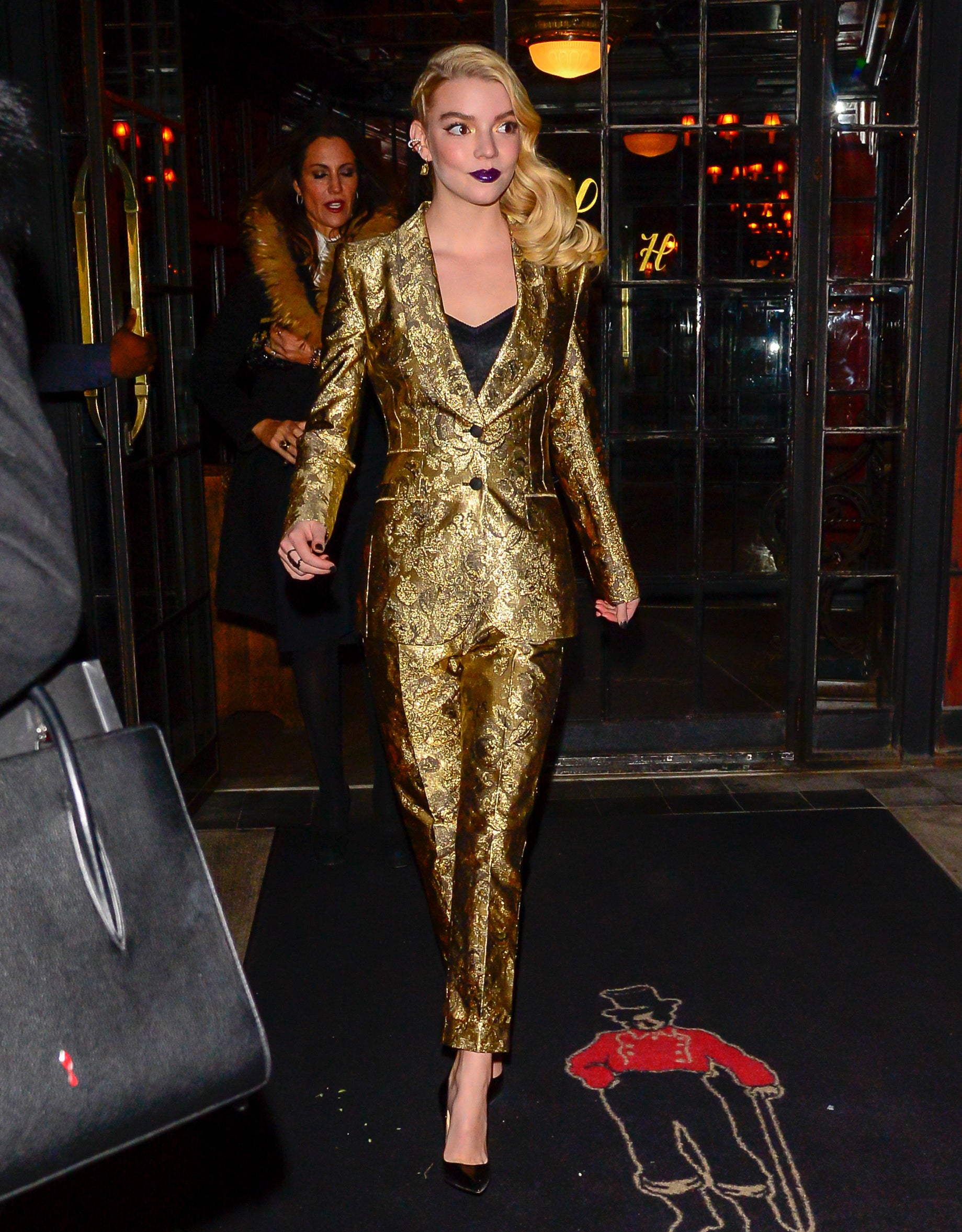 9.
This ethereal pink tulle dress she wore on The Late Late Show With James Corden.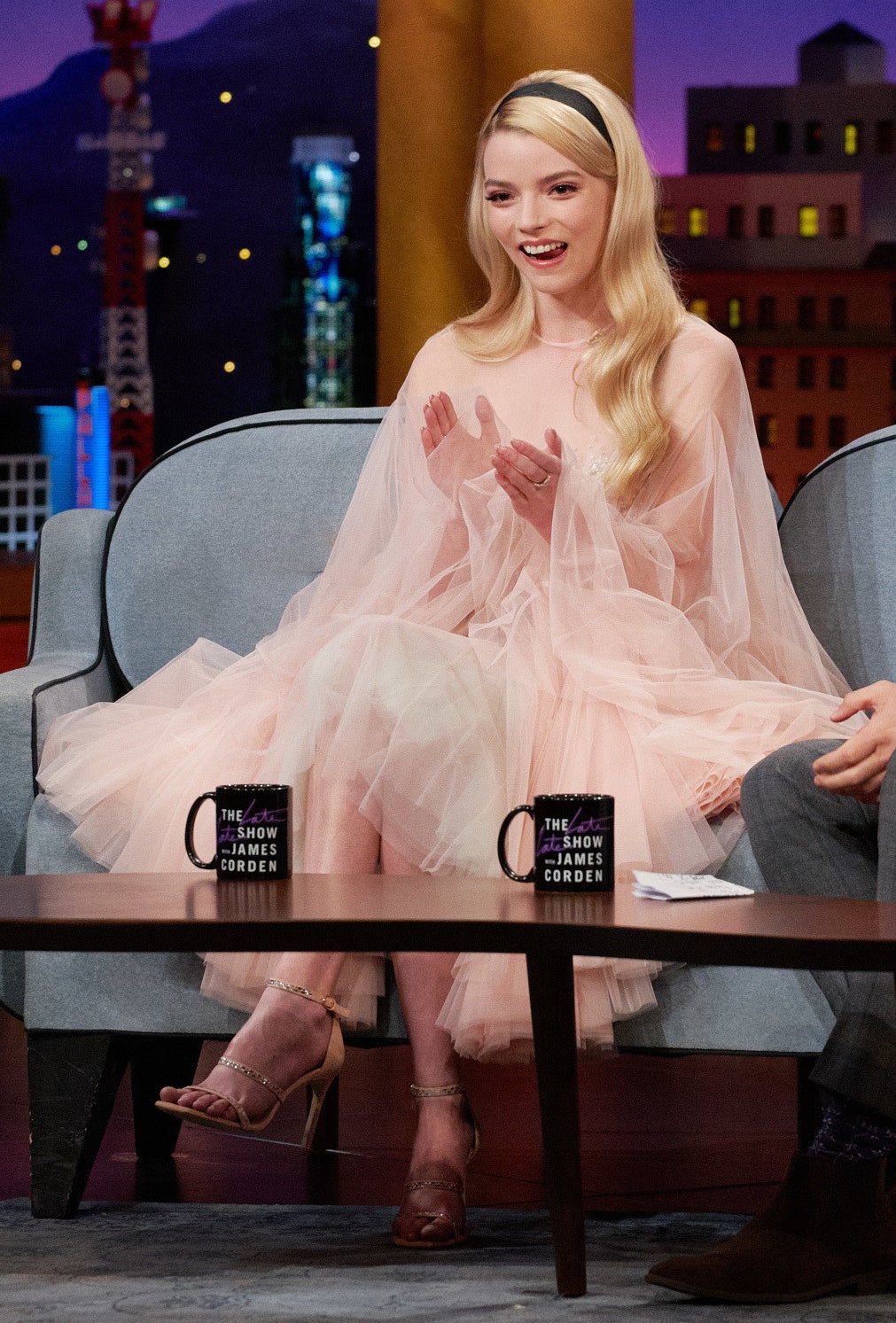 10.
This berry-infused chiffon outfit.
11.
This sparkly suit with what looks like abstract art on it.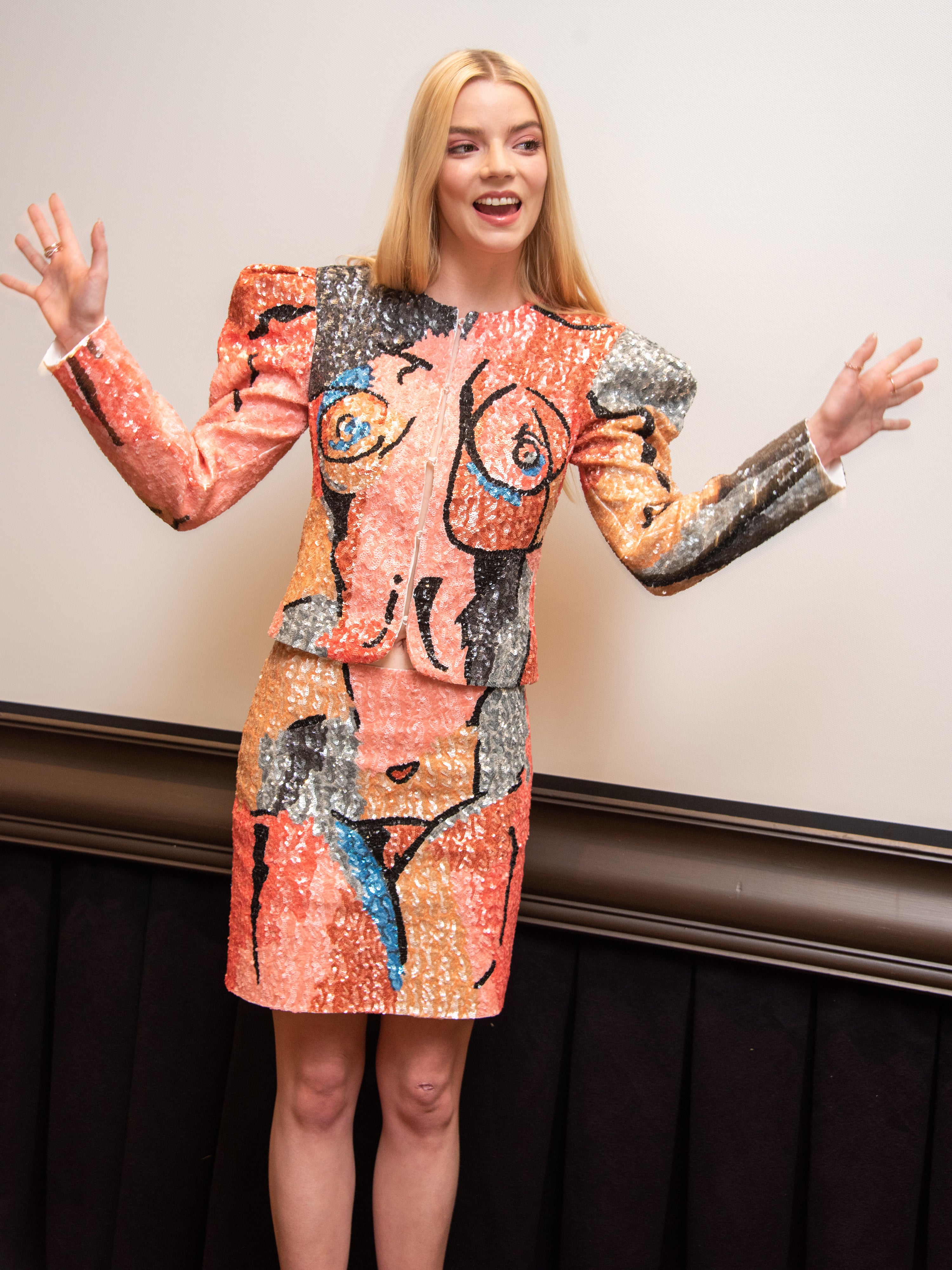 12.
This sleek black sleeveless jumpsuit that she wore for a Tiffany & Co. ad.
13.
This fur-lined fuchsia coat and printed dress fit that would give Fran Fine a run for her money.
14.
This modern off-duty ensemble where the accessories make the outfit.
16.
This quirky animal print dress situation.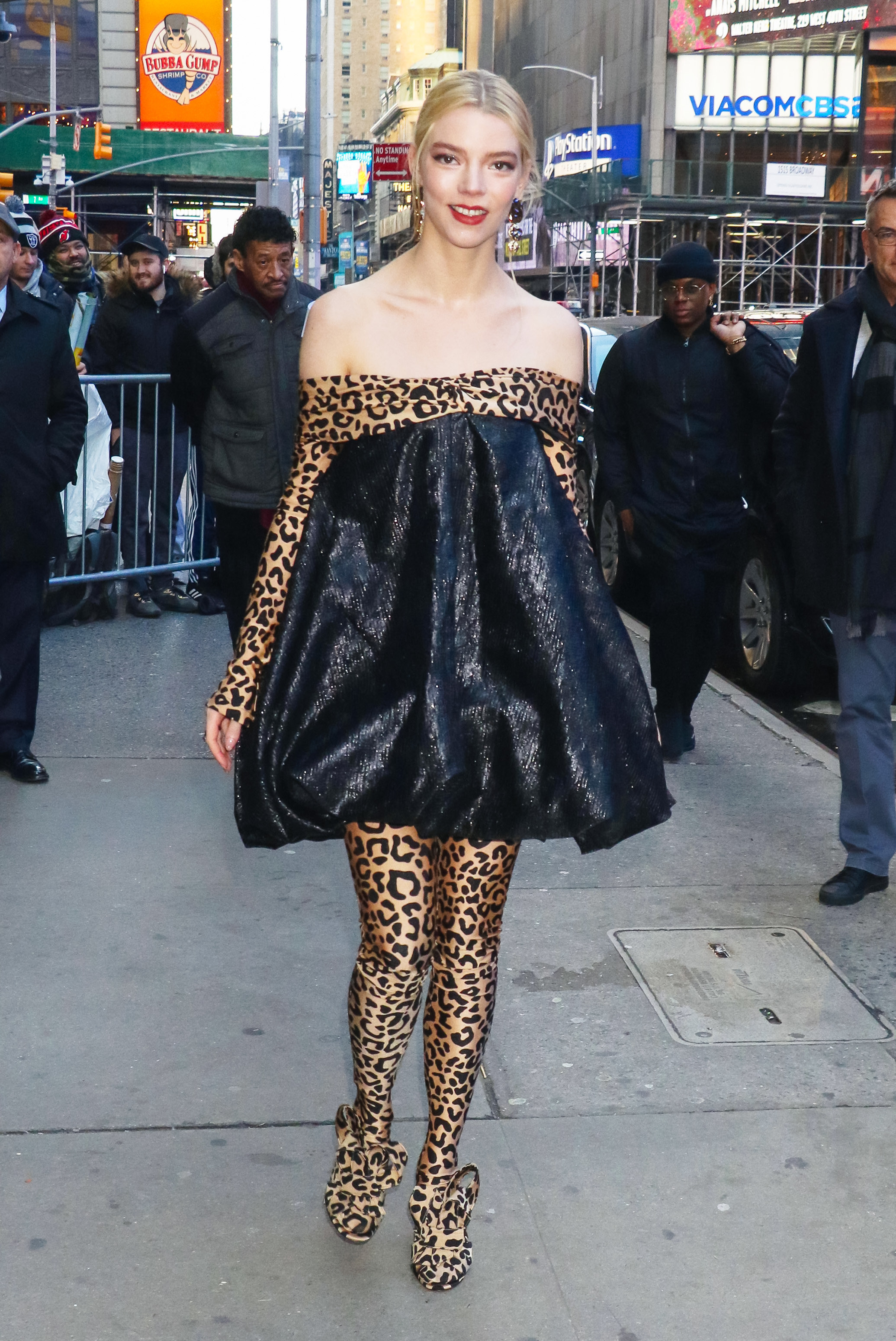 17.
This patterned puff sleeve mock neck dress.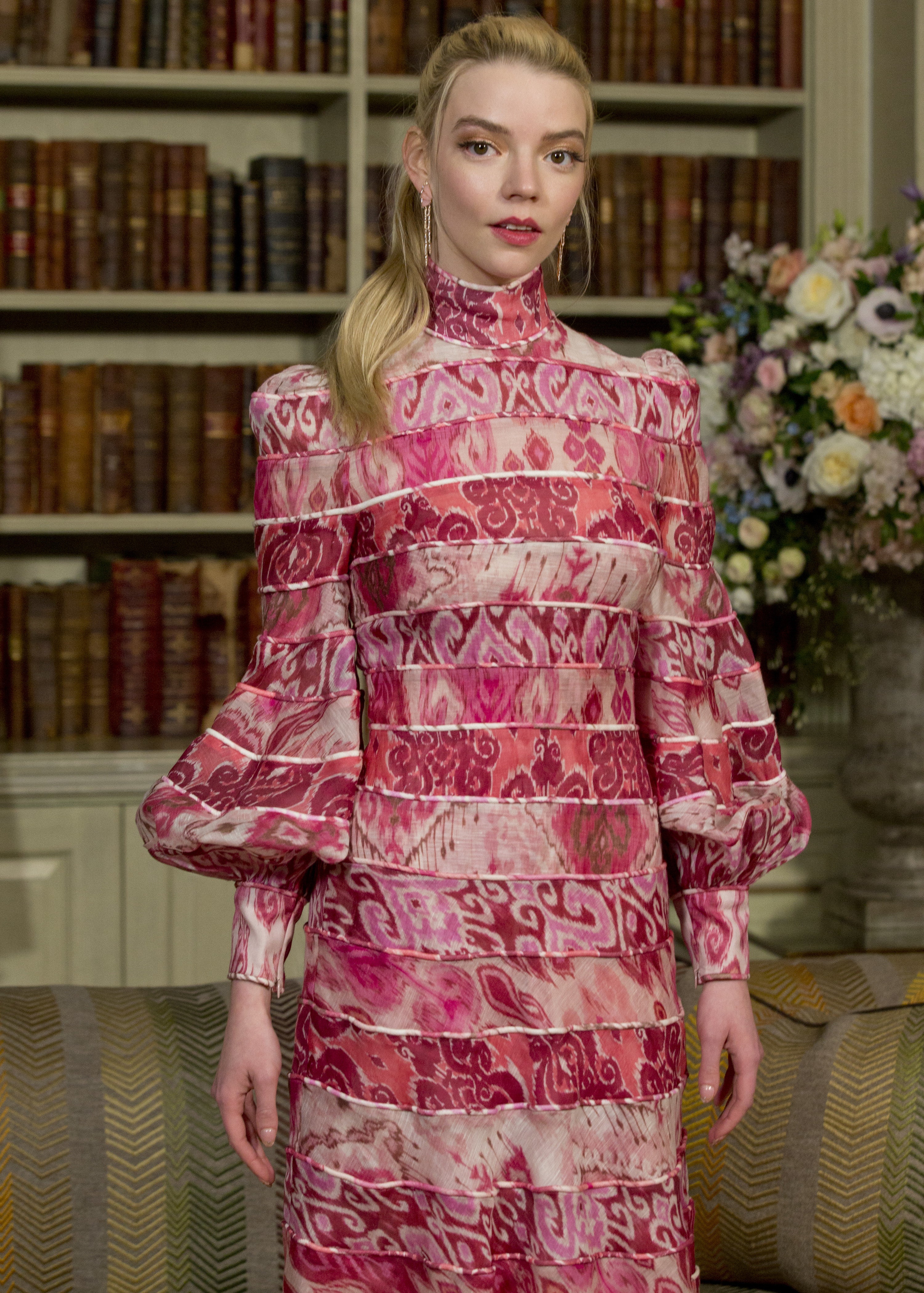 18.
This tiered, ruffled, and pleated hot pink dress...with bold gold hoops and lemon yellow boots.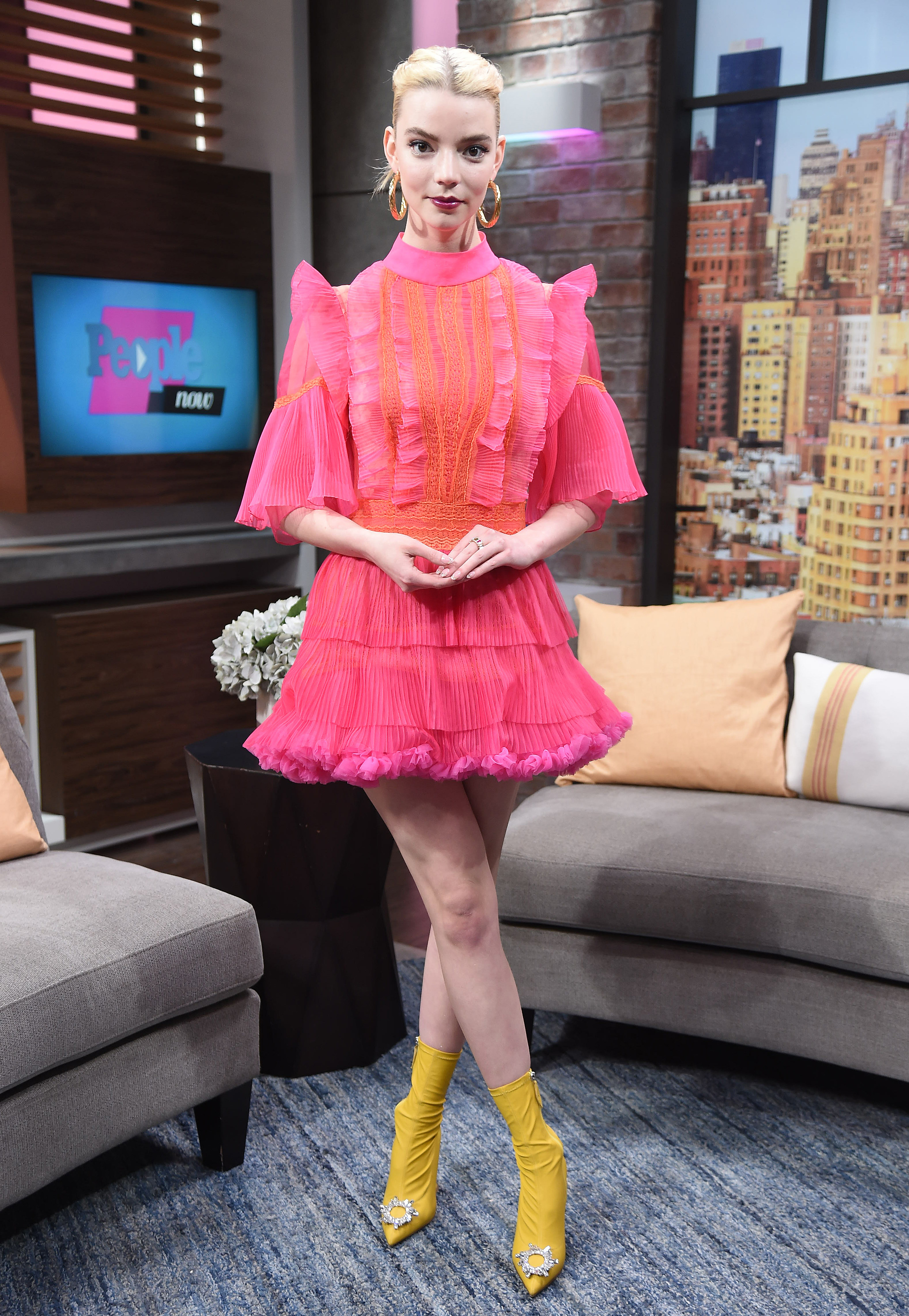 19.
This sheer black lacy dress with a solid black neck collar!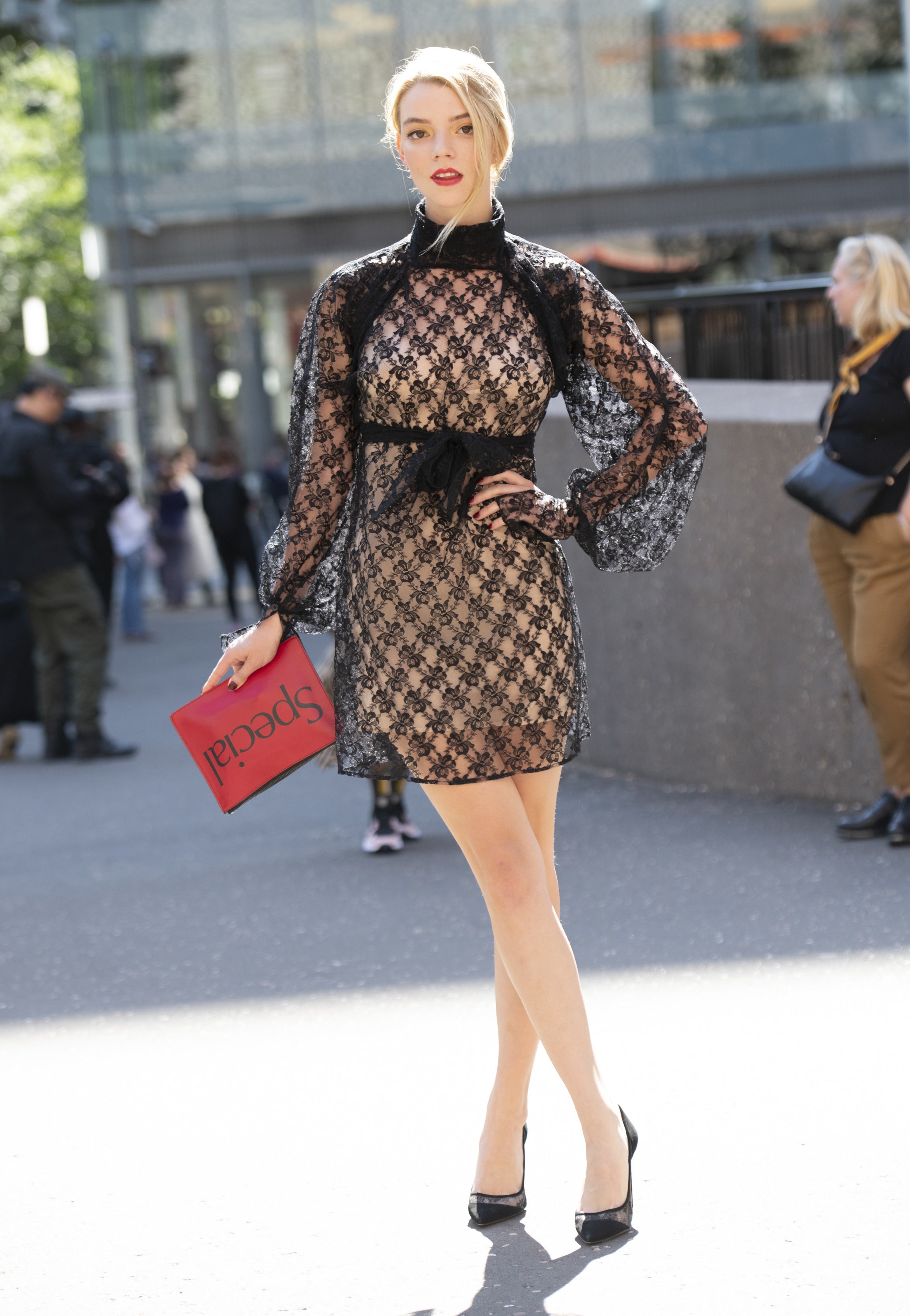 20.
This snazzy pinstripe suit with a bedazzled beret.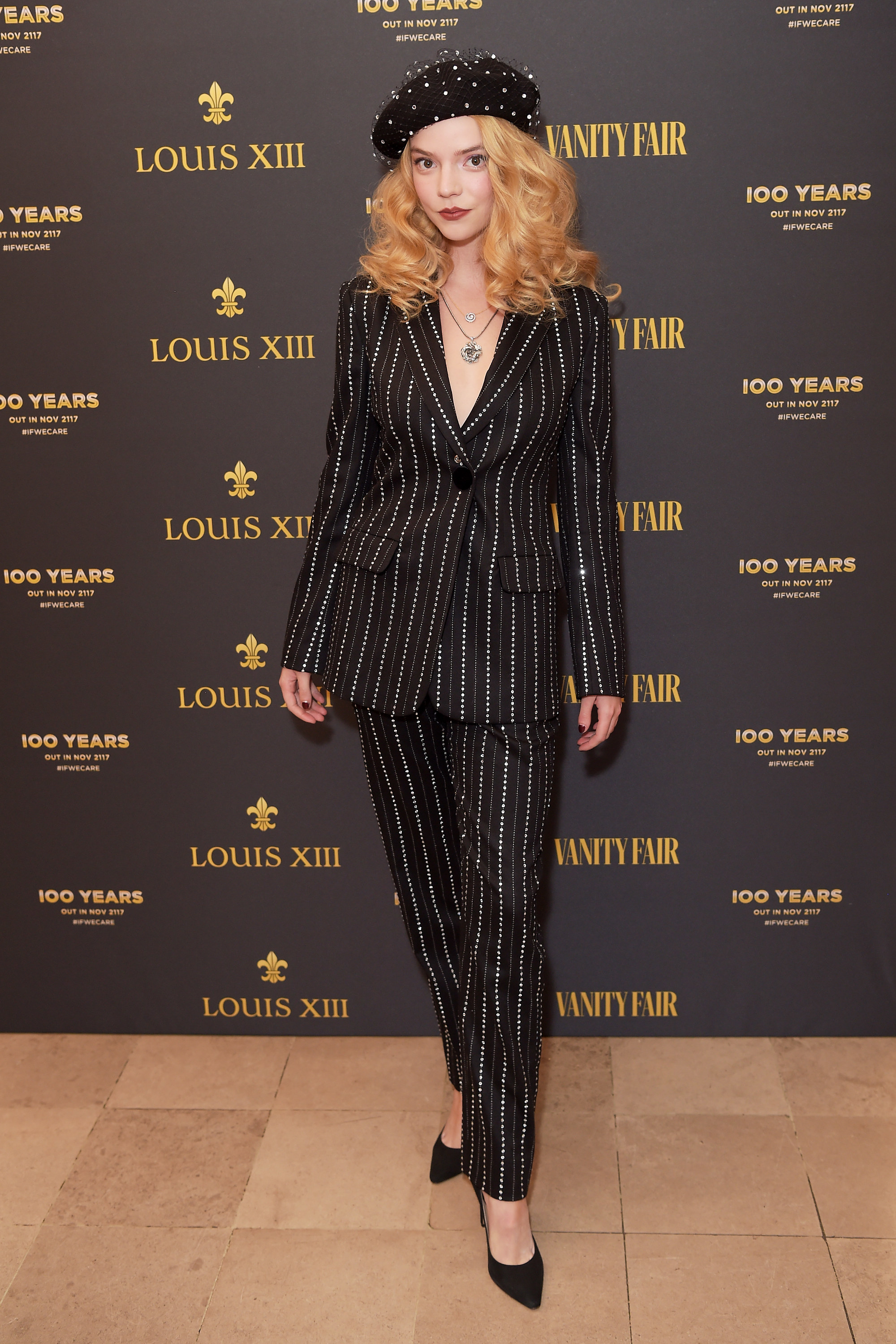 21.
And last, but not least, this heavenly golden 2018 Met Gala dress paired with statement oversized earrings and a floral headpiece.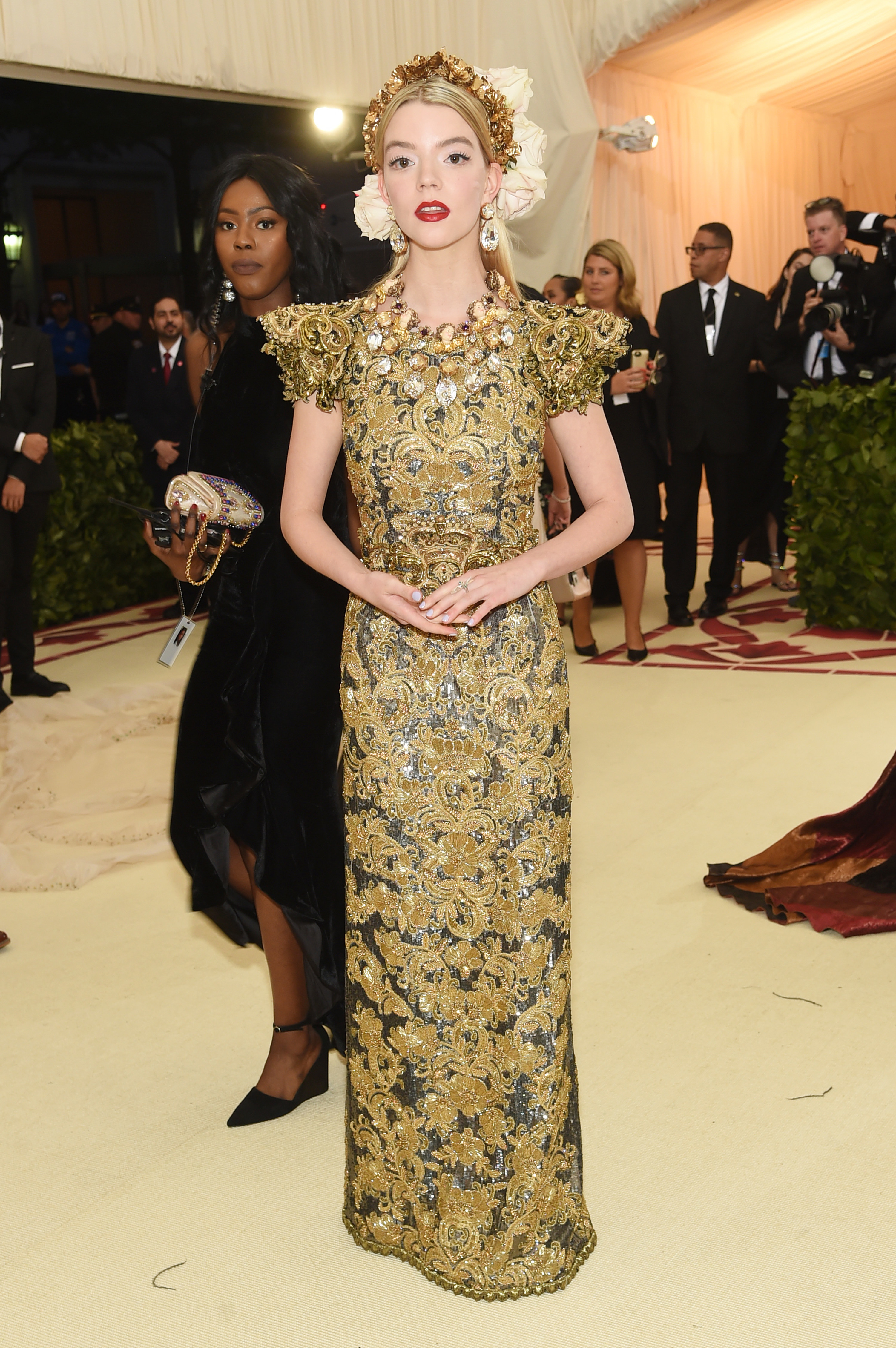 Are there any other standout Anya Taylor-Joy looks that we missed? Let us know in the comments below!