Before there was Rachel Green or Carrie Bradshaw there was a woman from Flushing, Queens that completely demolished the fashion scene. Yes, ladies and gentlemen, I'm talking about about the one, the only Ms. Fran Fine.
1.
Starting the series off with a bang. This flouncy yellow and black shirt and vest combo was sexy and alluded to the stunning fashion we were about to witness over the next six seasons.
2.
Throughout the years, red, black, and white outfits were so common that it became a classic and a signature look for the favorite '90s nanny. But just because the colors were simple doesn't mean the outfit had to be. Just take a look at this example of adding a little ~chutzpah~ in the form of a checkered black and white skirt.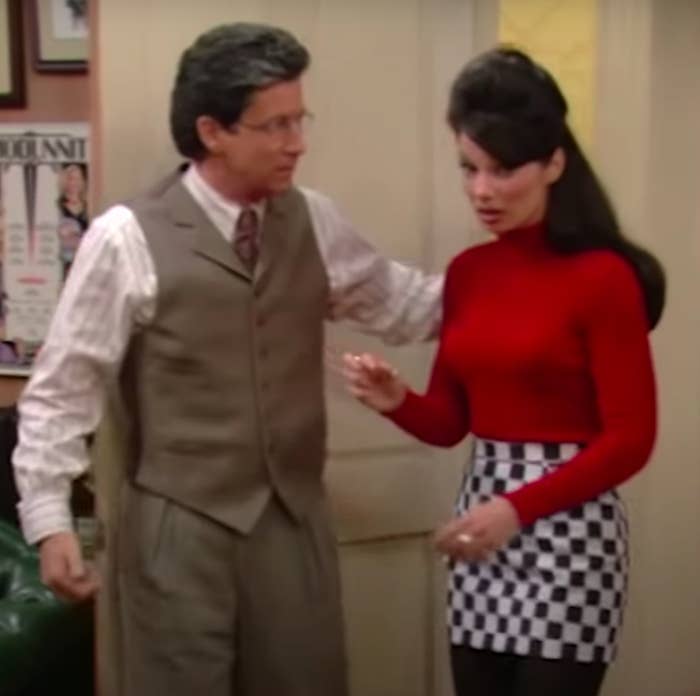 3.
Back to basics! Even if you have only watched one episode of The Nanny then you have probably witnessed Ms. Fran Fine donning one of her signature turtlenecks paired with a fitted and flashy mini skirt.
4.
Some say gaudy, but I say exotic.
5.
Name another fashion icon who looks this amazing in a bathrobe — I'll wait.
6.
A crop top, short shorts, and a fur coat. It shouldn't make sense, but when you pair it with black shades it somehow looks chic. Who cares if it isn't functional to wear?
7.
Nature is beauty and clothes make you feel beautiful. So it only makes sense to combine the two and thus these stunning pieces were born.
8.
Two words — PIANO DRESS.
9.
A little black dress or LBD that puts the noir-colored frock in my closet to shame.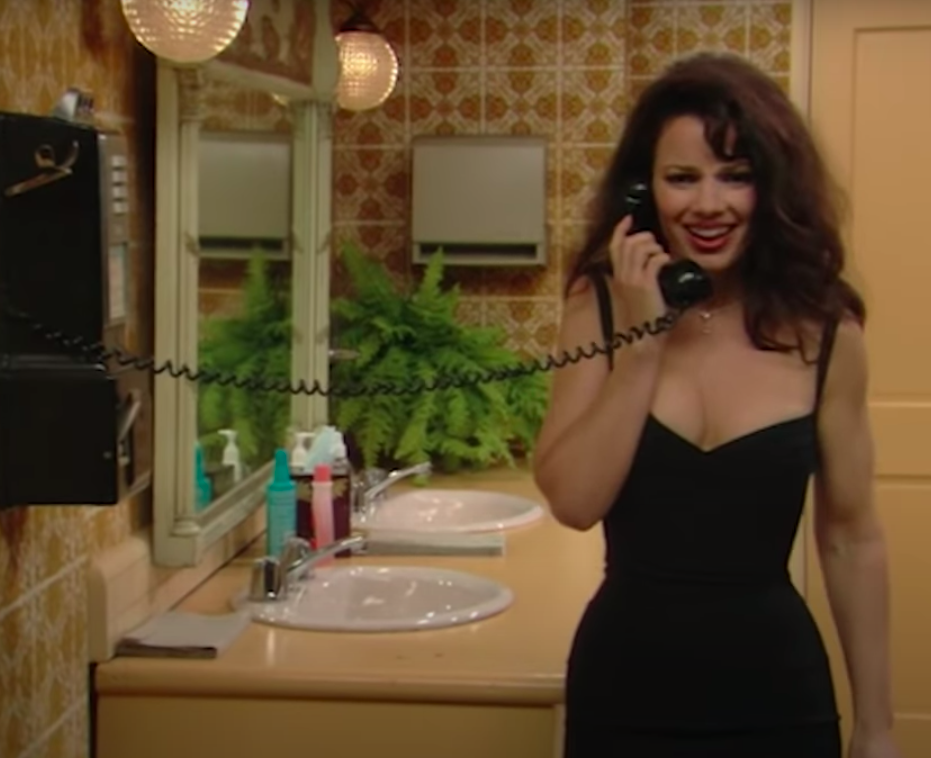 10.
Simple and sophisticated with a hint of playfulness.
11.
Never one to shy from showing a little bit of skin, this I Dream of Jeannie moment is giving me life.
12.
But, Ms. Fine doesn't need to show skin to make a statement. A pop of color — or in this case colors — makes this outfit a standout for all the right reasons.
13.
Layers, layers, layers. Multiple textures and an air of whimsy makes this flowy shirt and vest combo astonishingly beautiful.
14.
You have to be completely wild to wear neon colors. Wait, did I say wild, I meant to say bold with an amazing sense of style.
15.
Edgy, shiny, and tight. Everything about this outfit is absolutely right!
16.
A jacket can make an outfit, but what makes a jacket is a bit of pizzazz. By pizzazz, I mean fur trim. Blue fur, black fur, orange fur, any color is "fine" as long as there is fur.
17.
Quilted couture meets two-piece co-ord set. Need I say more?
18.
Casual doesn't have to mean frumpy. Fran is the queen of making oversized sweaters cute and fashionable.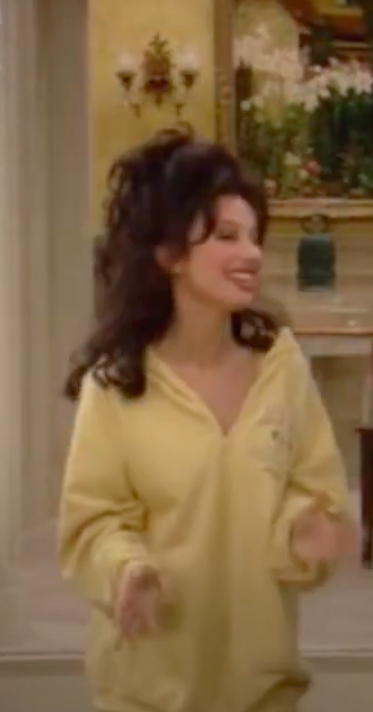 19.
Some may shy away from wearing this many polka dots, thinking it's too busy or, dare I say, ~tacky~, but I say that this look is bold, fun, and just chaotic enough to be interesting.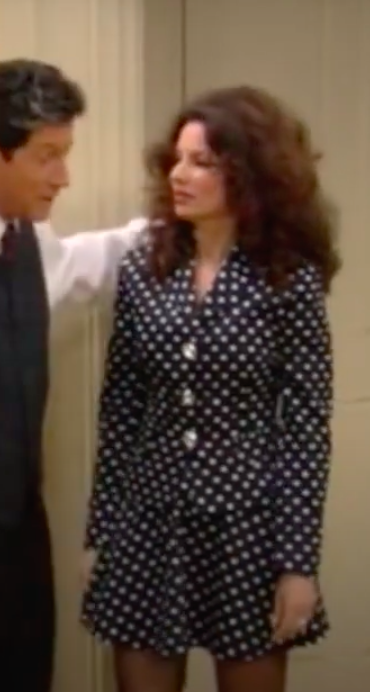 20.
A true icon knows how to clean up well and not lose sight of their individuality!
21.
Before cropped sweaters made their return to mainstream fashion, let's not forget who rocked them with ease.
22.
This tie-dye blazer that proves tie-dye isn't just for summer camps and family fun time.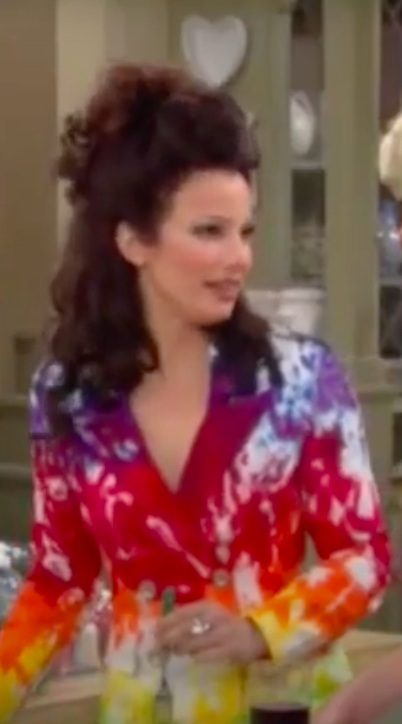 23.
Taking risks is what makes fashion move forward. Wearing the English flag as a New Yorker in England seems like a risk to me.
24.
Why just wear a plain black or gray pantsuit, when you can wear a bright and fun yellow pantsuit? It's a pantsuit that can brighten up any cloudy day.
25.
OK, so this Pepto Bismol colored dress is iconic in a bad way. BUT, this actually proves that Fran is a fashion icon! The only time she looked bad was when she was forced to wear something that someone else picked out for her.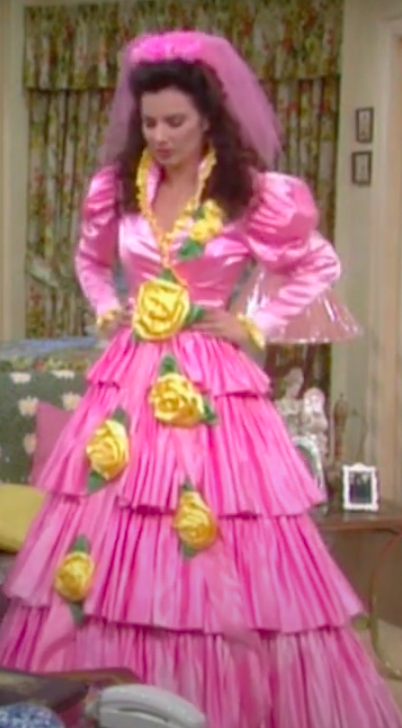 26.
And it's only right to wrap up this list with the greatest fashion moment from the entire series, Fran's wedding gown. This $12,000 gown is a remarkable representation of her personality and style.
Fran Fine graced our TV screens with hundreds of different outfits that easily make her a fashion goddess. However, the greatest thing Fran wore was her confidence. She inspired individuality and was unapologetically herself.