You've seen her incredible range in the record-breaking The Queen's Gambit, 2020's Emma, and — soon to come — Edgar Wright's horror-thriller Last Night in Soho.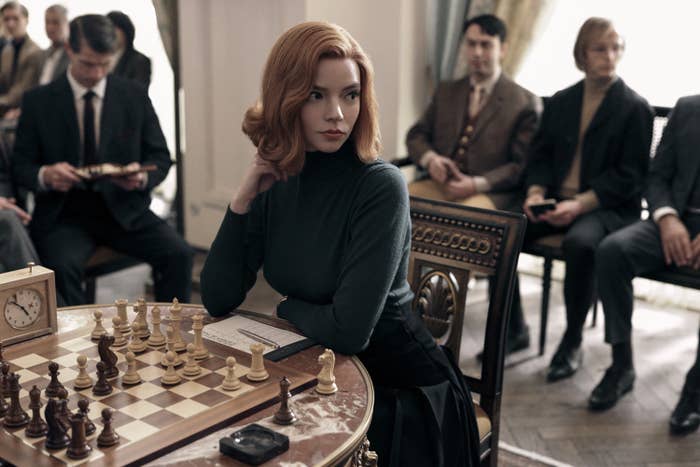 Of course, you've also seen her absolutely kill her looks on all of the red carpets she's graced.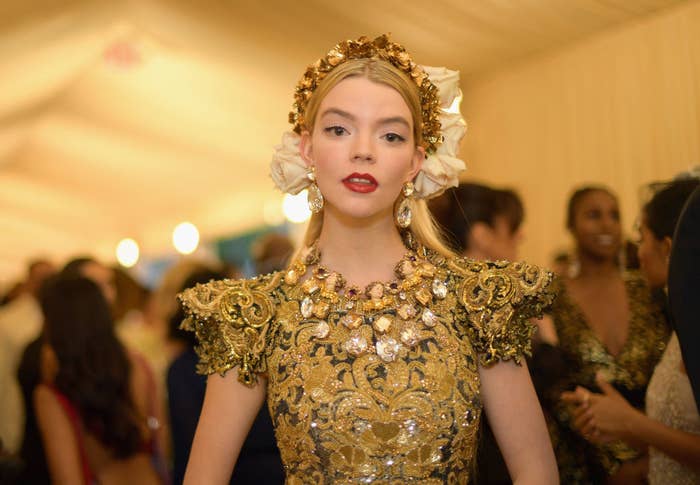 This year's Emmys is obviously no exception.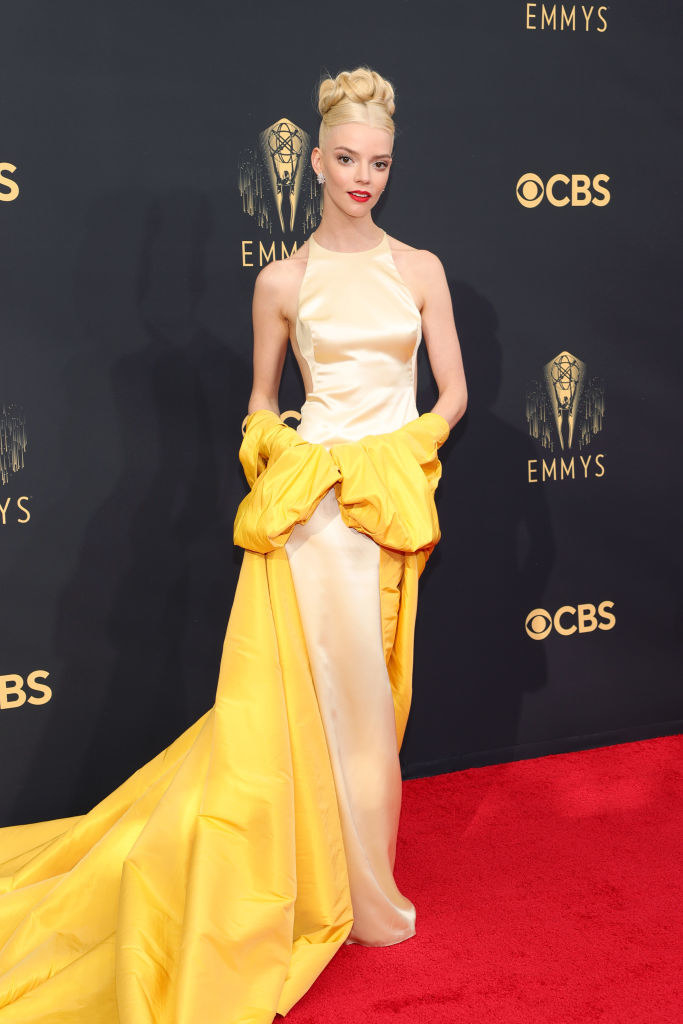 She's wearing a backless golden and yellow Dior dress, and she's just the absolute moment as always.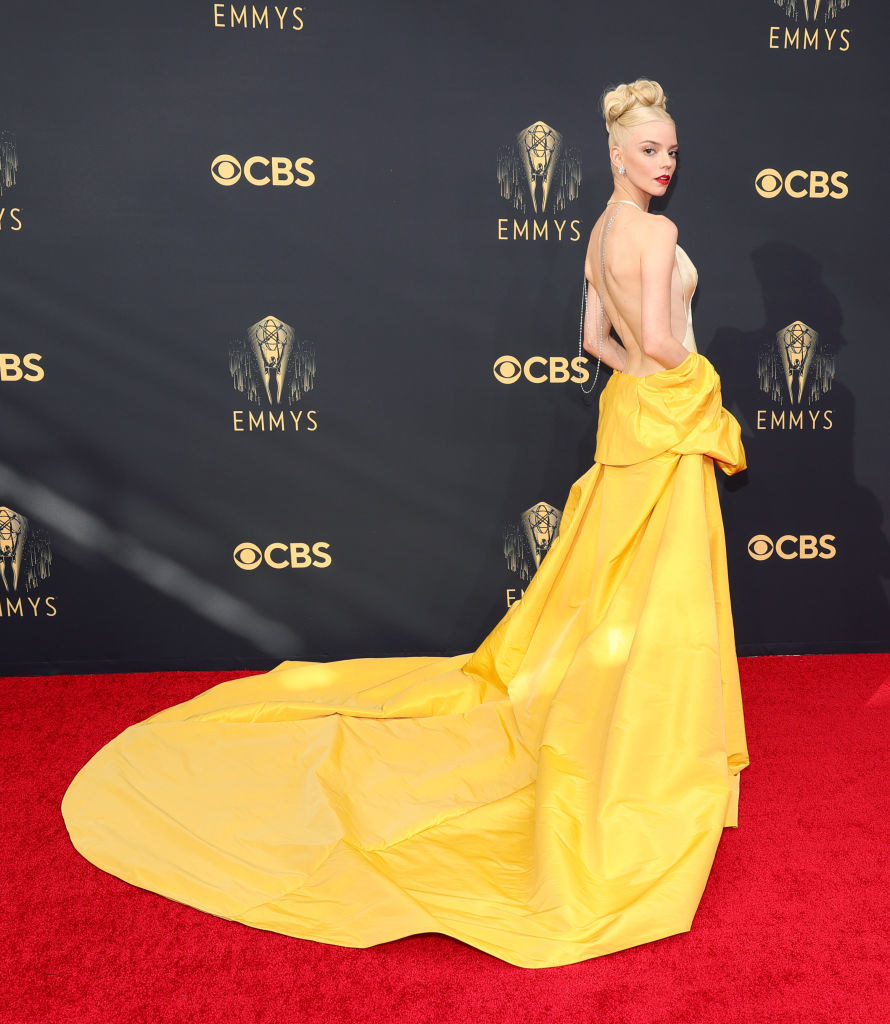 And here's a closer look at the pearls on her dress.
Just an absolute vision.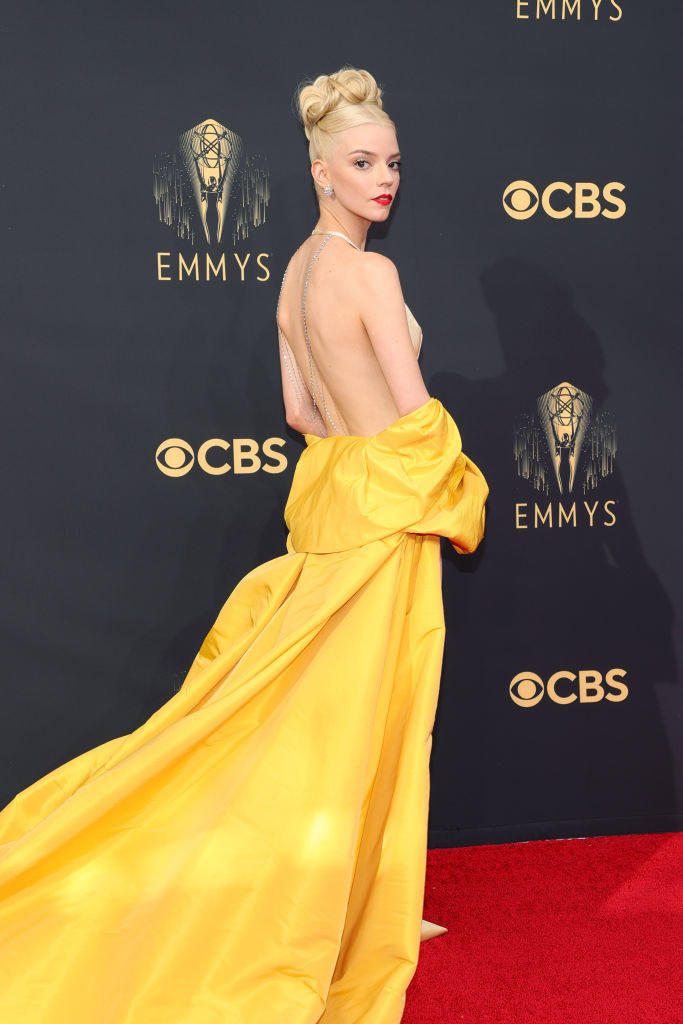 And the people agree:
In conclusion: No offense to anyone else, but everyone can pack it up because Anya won <3.