Amy Schumer Talked About Working As A New Mom And Inspired Others To Share Their Experience
"A couple days I've cried from missing him."
This past May, Amy Schumer welcomed her first child, Gene Attell Fischer.
From the beginning, Amy has been open and honest about the realities of motherhood.
And in a new post, the comedian is sharing once again, this time revealing her struggles with going back to work.
She wrote, "5 months today and, like all moms, I love him so much it hurts. I'm feeling strong and good, and like I'm still a human being with interests and ambitions, and goals I'm excited to reach."
"It's felt good to be back at work. I was so worried about it and was afraid to go back after he was 3 months old."
"A couple days I've cried from missing him. But it's mostly good to be back, and the breaks energize me to be a better mom and appreciate our time even more."
"I have it a lot easier than many people but I wanted to share my experience," she concluded, before asking her followers, "What was your going back to work experience?"
People shared the difficulties they experienced being apart from their kids, as well as thanked Amy for being an example of a working mom who isn't "crippled with guilt."
In fact, a lot of them talked about "mom guilt," and how they cried being away from their baby for the first time.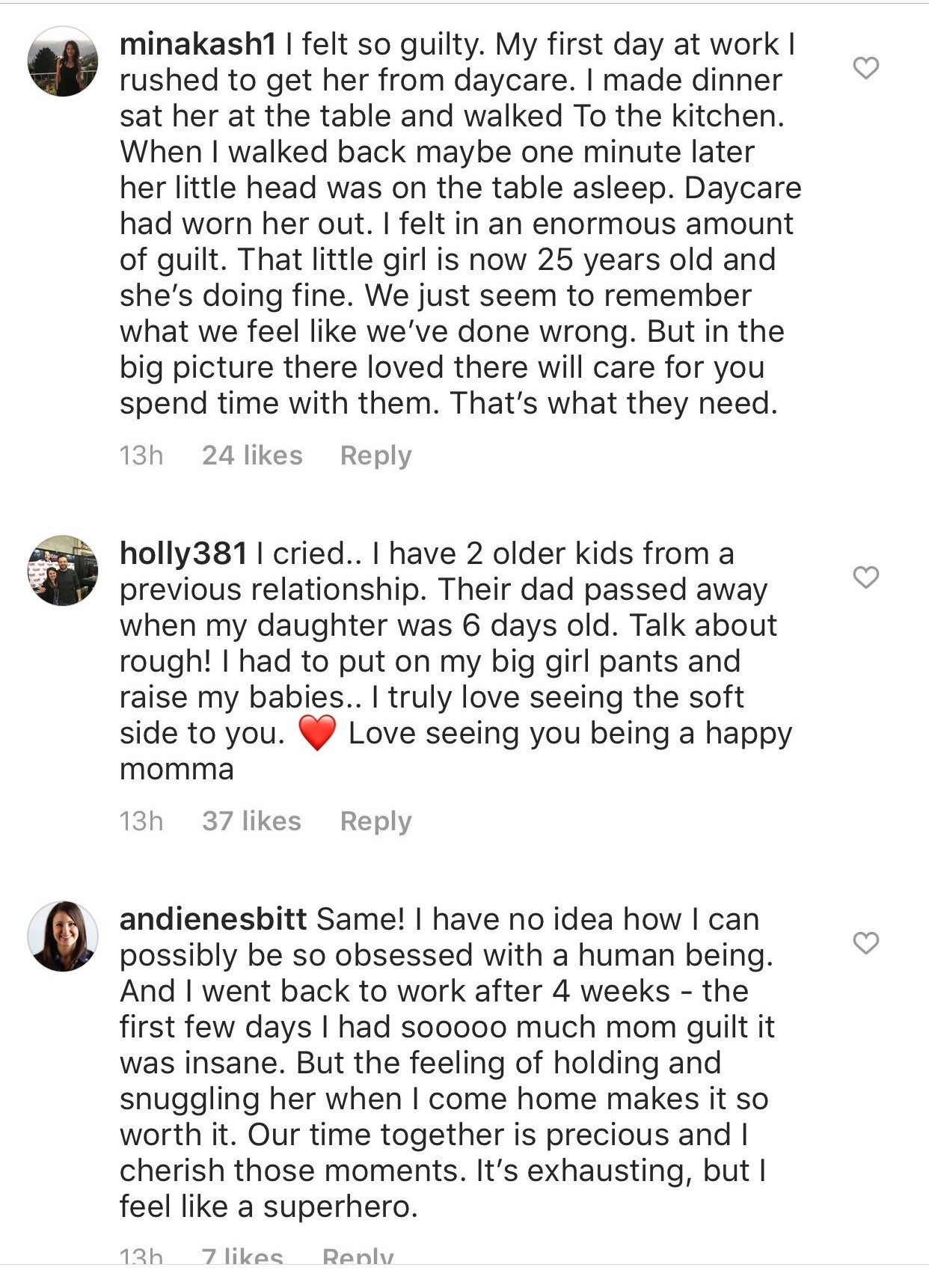 Others talked about how going back to work made them feel like they "got a part of [themselves] back."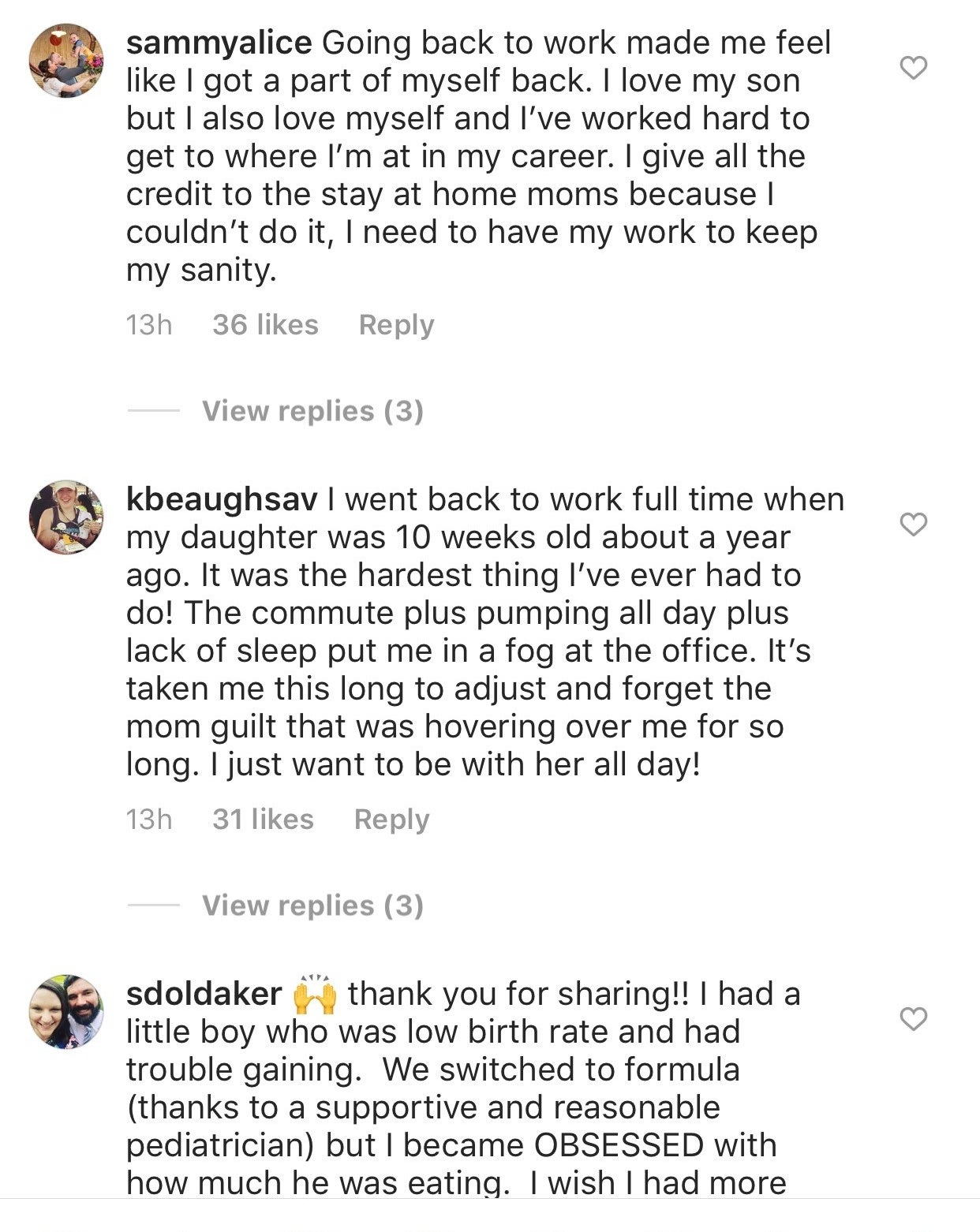 Amy appreciated the comments and thanked her fans for opening up about their own experiences.

You're doing a great job, Amy!
What was it like when you returned to work after a having a child? Share your experience below!