Earlier this week, Amy Schumer announced that she and husband Chris Fischer had become parents for the first time to a healthy baby boy.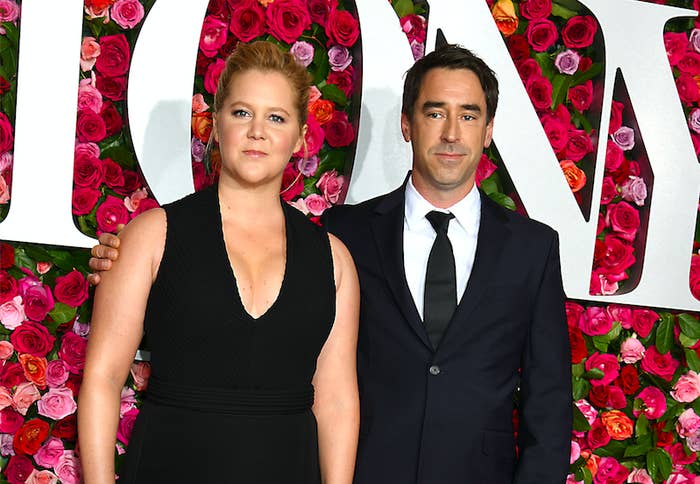 Schumer shared the news on Instagram with an adorable photo of the new family and a caption referencing Prince Harry and Meghan Markle's baby, who was born a day after theirs.

The news came after a difficult pregnancy for Schumer, who suffered from hyperemesis gravidarum throughout. In fact, just two days before her baby was born, she shared this photo of herself looking thoroughly fed up and ready to give birth.
Well, now he's here it seems she's completely smitten. Late last night, Schumer shared a brand-new photo of her son having a cuddle with his dad.
And she went on to announce his name in the caption: Gene Attell Fischer.

Of course, people flocked to the comments to share their approval of his name, including a bunch of Schumer's showbiz pals.