Kate is pregnant with the second royal baby, and once again she and Wills have formally announced the pregnancy before the customary 12-week mark to explain Kate's absences from public events.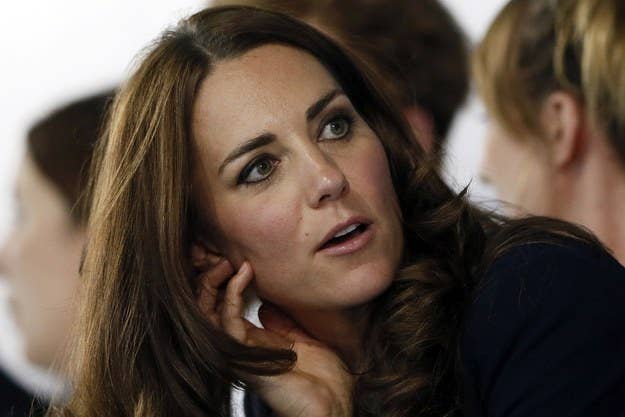 What is hyperemesis gravidarum?
It's one of those really unpleasant parts of pregnancy that no one tells you about beforehand, and the struggle is real. According to the Cleveland Clinic, hyperemesis gravidarum, or HG to those unfortunate enough to be familiar, is traditionally diagnosed in women who have lost 10 or more pounds or have become severely dehydrated due to pregnancy-induced vomiting.
OK but, isn't this just the same as regular morning sickness?
No, it's much more severe. Morning sickness occurs in 50–90% of all pregnancies, but HG manifests in less than 2% of pregnant women. Women suffering from HG are frequently unable to leave their house due to the extreme nausea and/or need to be hospitalized in order to remain hydrated and maintain healthy pregnancies. Symptoms of hyperemesis include a constant state of nausea/dizziness, and an inability to take in food or water, resulting in dehydration and sometimes starvation.
Feel better, Duchess Kate!