We all know by now that Amy Schumer is as honest as they come. There's not a topic that's off limits.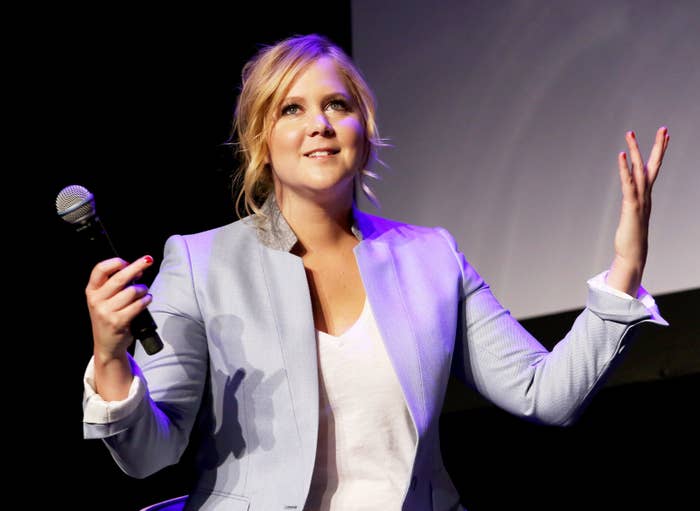 For example, remember when she made a number of sex confessions on Ellen while her mom was in the audience?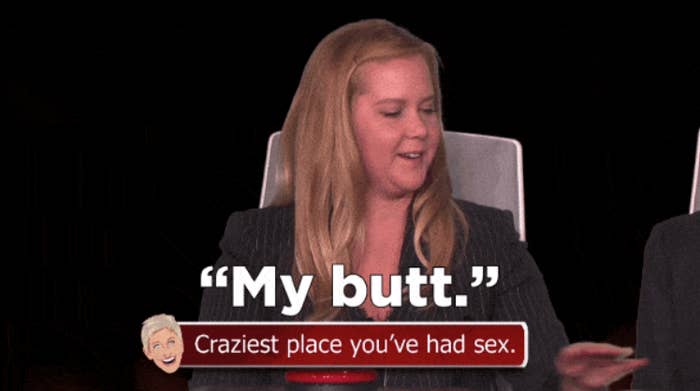 So when it was announced earlier this year that Amy was pregnant, I think we all knew she'd keep it real about pregnancy and impending motherhood.
Turns out we were all right, as she just uploaded a video to Instagram showing just what pregnancy can be like. In the video, taken on her way to a show where she was due to perform stand-up comedy, Amy can be seen in the passenger seat vomiting continuously. WARNING: it's pretty graphic, so if you've got a weak stomach, best to turn the sound off. Or maybe don't watch it at all and take my word for it, up to you.
In a second picture, Amy can be seen taking a bow on stage as she receives a standing ovation after completing the show in her sweatpants and slippers.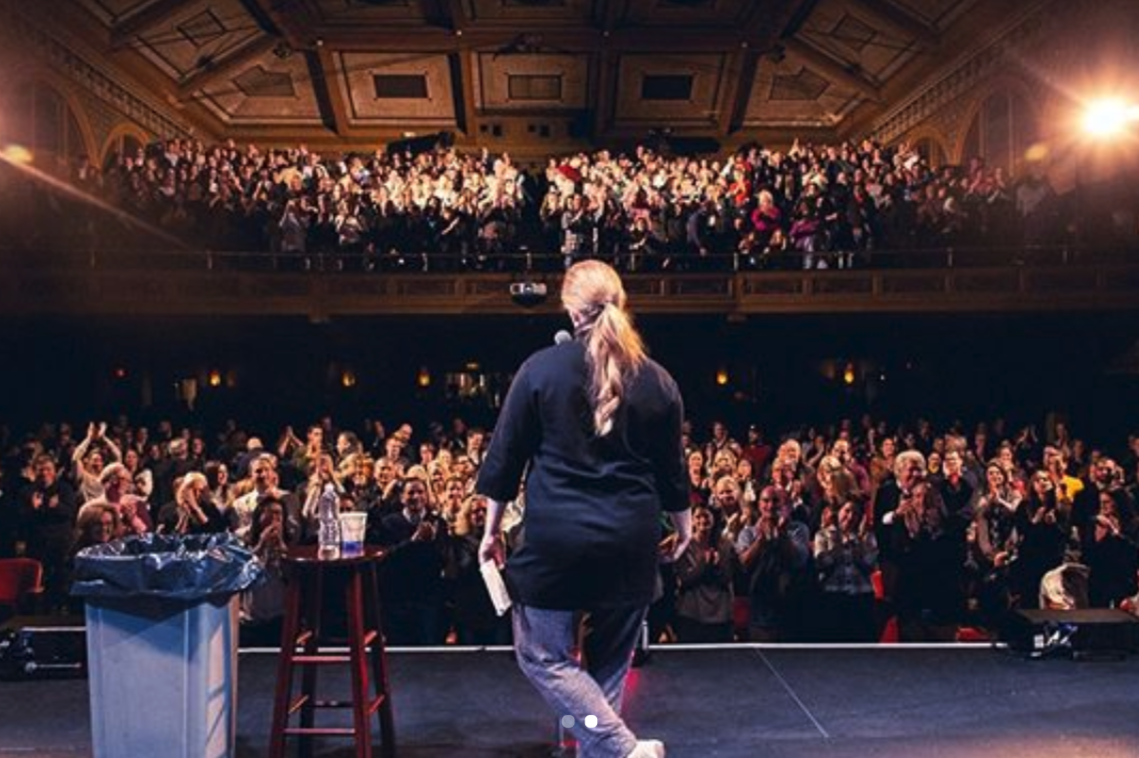 In a lengthy caption accompanying the post, Amy explained that she would be postponing some of her stand-up shows so she could get back to full health, saying "You will see that I'm strugglin right now. But I'm so grateful and excited to be a mom."
This follows previous Instagram posts from Amy talking about how tough she was finding her second trimester. In a picture taken in hospital two weeks ago, Amy apologised for postponing a show in Texas.
In a caption revealing that she had been diagnosed with the pregnancy complication hyperemesis gravidarum, which causes "excessive nausea and vomiting", she said:
I am in the hospital. I'm fine. Baby's fine but everyone who says the 2nd trimester is better is not telling the full story. I've been even more ill this trimester. I have hyperemesis and it blows. Very lucky to be pregnant but this is some bullshit!
Amy didn't just get real about pregnancy and vomiting before a show though — she also went on to take a swipe at Cindy Hyde-Smith, a republican who just won Mississippi's senate election. This came after video footage emerged of Hyde-Smith saying of a supporter, "If he invited me to a public hanging, I'd be on the front row".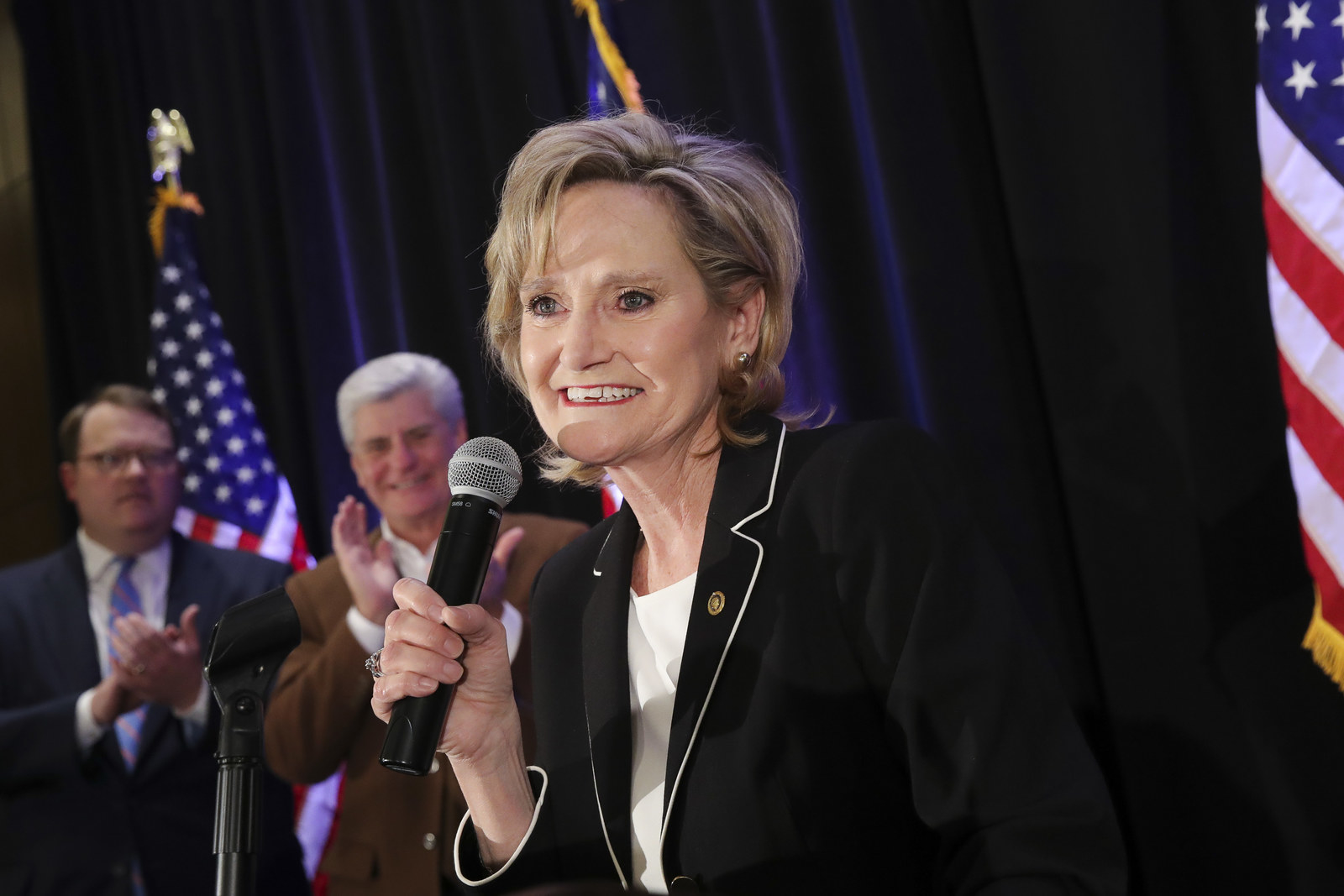 In the full caption, Amy likened her vomiting to her feelings for the politician, saying: "Fuck Hyde-Smith."