And it seems as though she's taken to motherhood brilliantly, sharing updates with fans via Instagram, including cute photos of her and baby Gene as well as some more candid shots of her learning the ropes of breast-pumping.
Well, this week, Amy decided to share a new update with her followers. After being forced to cancel an entire tour because she had hyperemesis gravidarum throughout her pregnancy, Amy revealed that she'd made her return to work. She shared a photo of herself in the middle of a stand-up set alongside the caption: "I'm back!"
However, because this is the internet, people had thoughts on the fact that Amy had returned to work two weeks after giving birth, and couldn't wait to share them in the comments.

Some people were shocked.

Others suggested Amy was looking for "an excuse to hire a nanny".

Some told her to recognise her privilege in being able to choose when to return to work.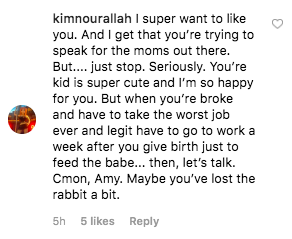 And some even suggested that she'd had a baby as a "publicity stunt".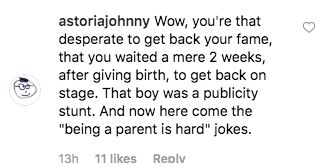 But Amy never takes trolling lying down, so of course she responded by sharing a candid photo of herself pumping, alongside a caption giving the people who'd criticised her a shout-out.
"Sending out love to the moms shaming me for doing standup last night!" she wrote.
And many people flooded the comments of this new post with supportive messages.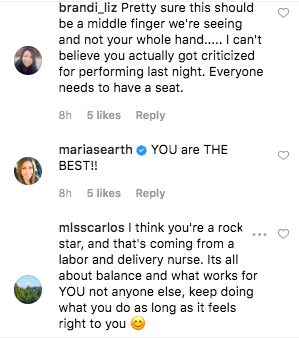 Go Amy!