In case you didn't know, Amy Schumer is expecting her first child with husband Chris Fischer.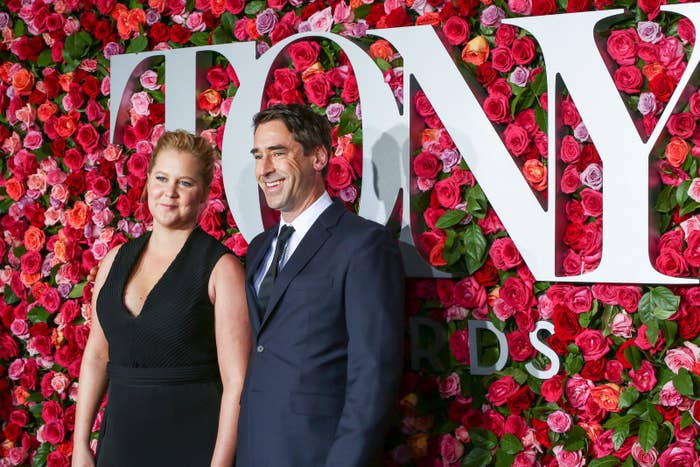 But in a badass move, Amy has decided to document her pregnancy struggles on Instagram. On Friday, Amy posted this shot of herself getting an IV.
HER CAPTION WAS PERFECT:

That photo was just one of many honest pics and videos she's posted during her pregnancy. This was her ride on the way to perform a comedy show. Note: Turn off the volume if the sound of vomit makes you queasy.
And here she posted from Texas, where she had to reschedule some shows.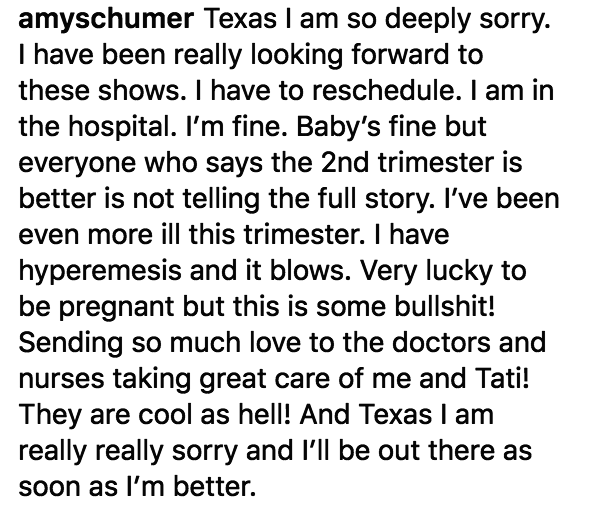 Amy also took this video of herself throwing up in a public bathroom. Again, I'd turn down the volume if you don't like puking noises.
You've been pretty amazing, Amy. You got this!