We recently asked the BuzzFeed Community to tell us their favorite queer TV couple moments. Here are some of the best responses:
Warning: There are obviously massive spoilers ahead!
1.
First, on She-Ra and the Princesses of Power, when Catra finally told Adora that she loved her.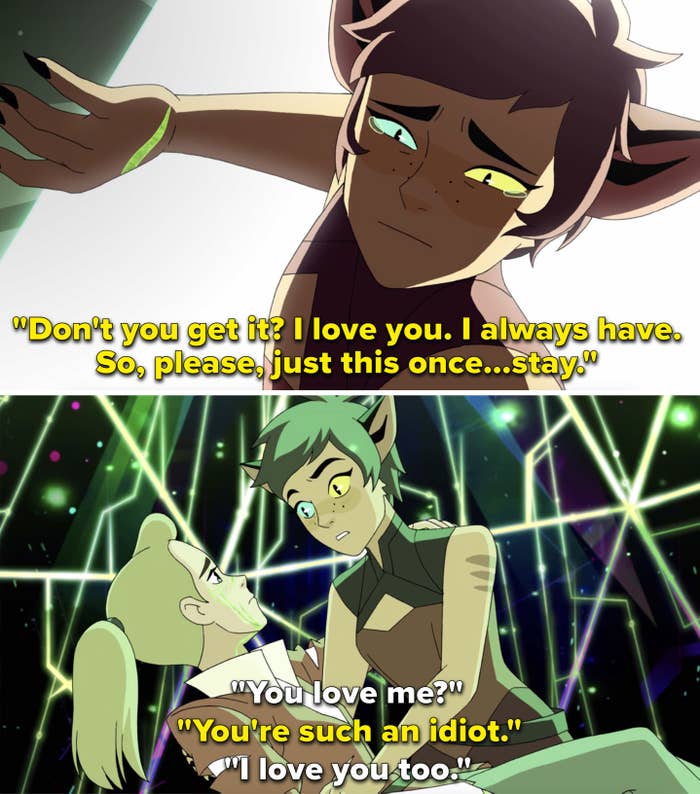 4.
On How to Get Away with Murder, when Oliver sang to Connor at their wedding.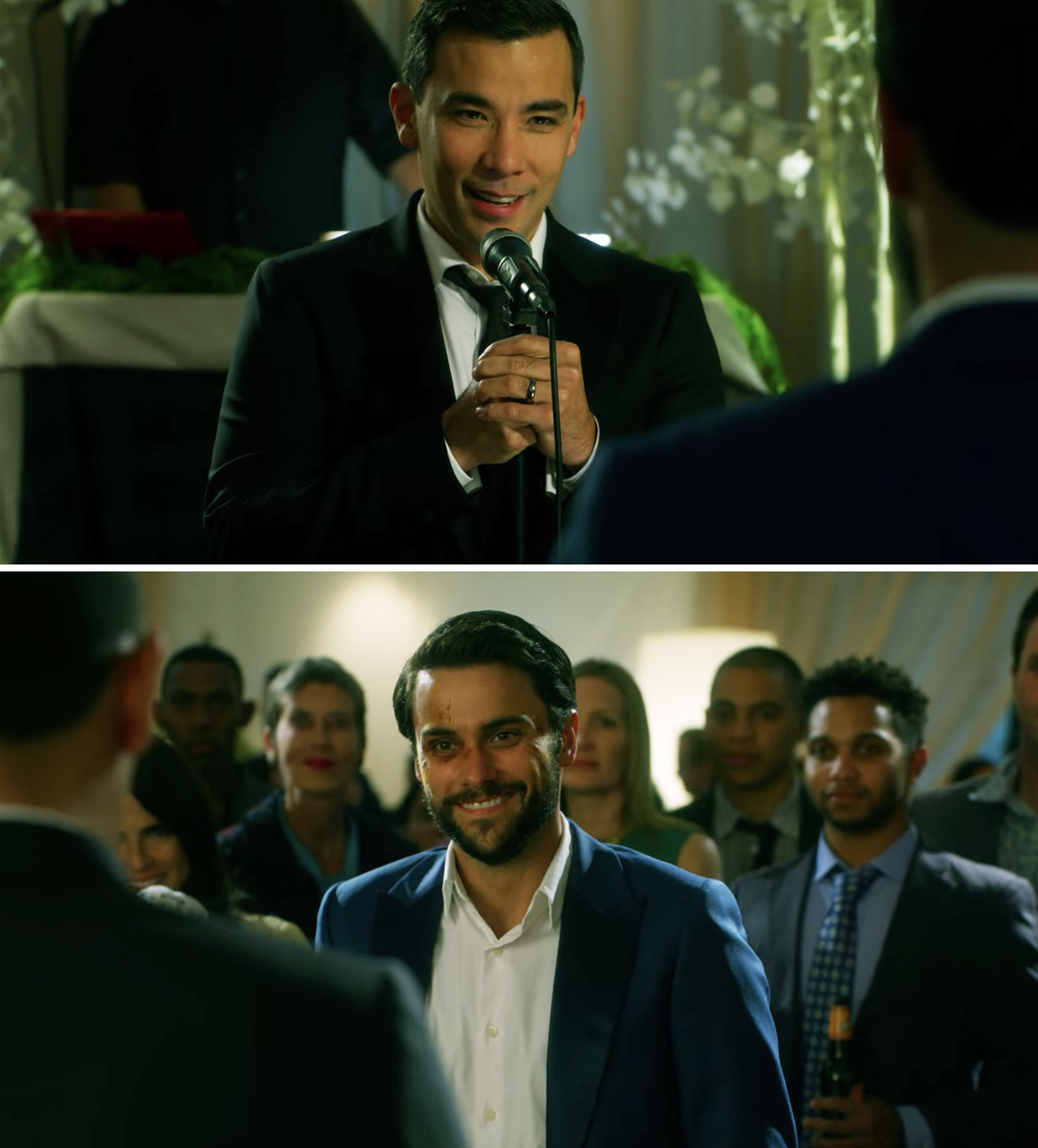 7.
And on Shameless, when Ian and Mickey got married surrounded by their friends and family.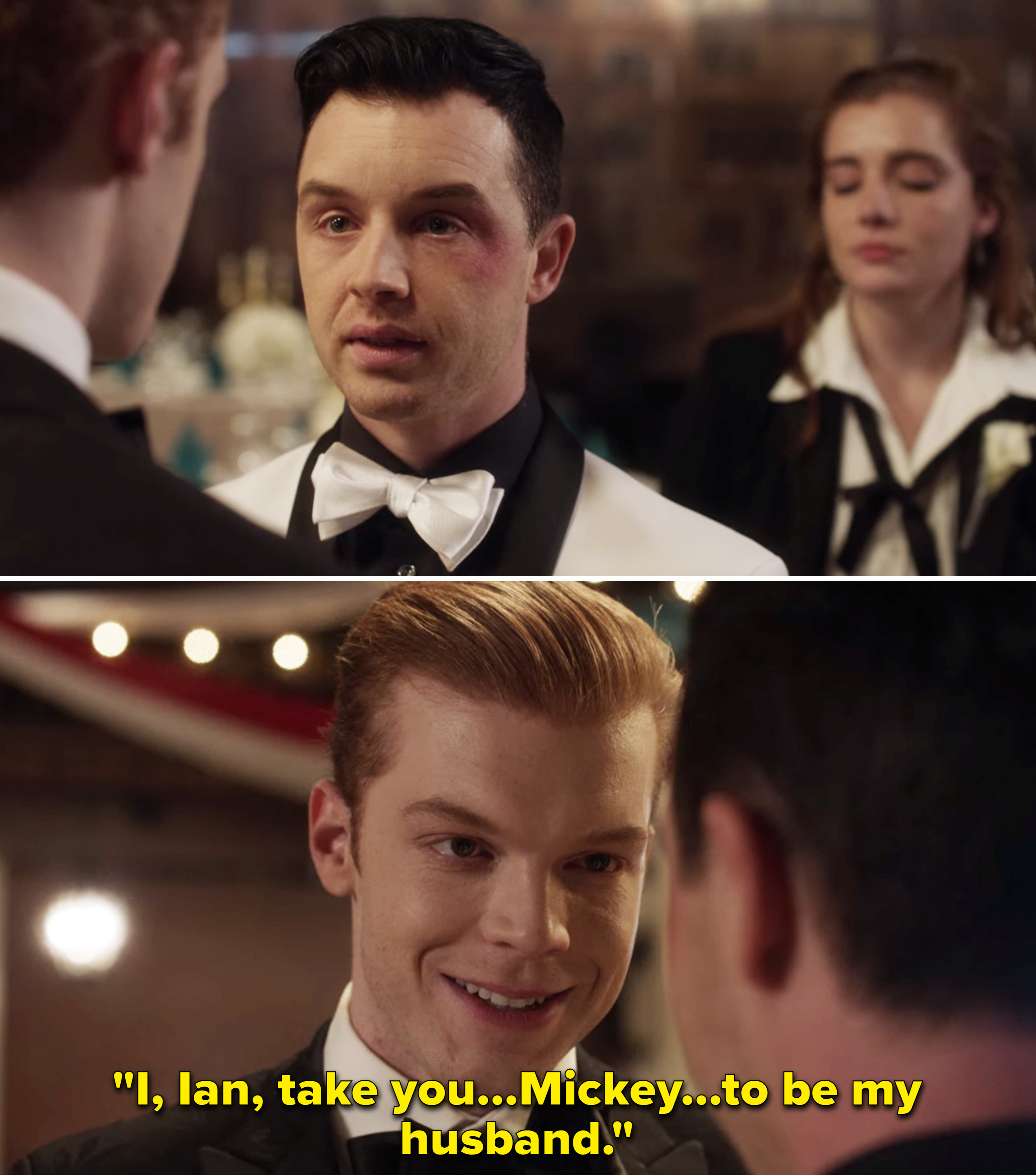 10.
On Julie and the Phantoms, when Alex bumped into Willie while skating.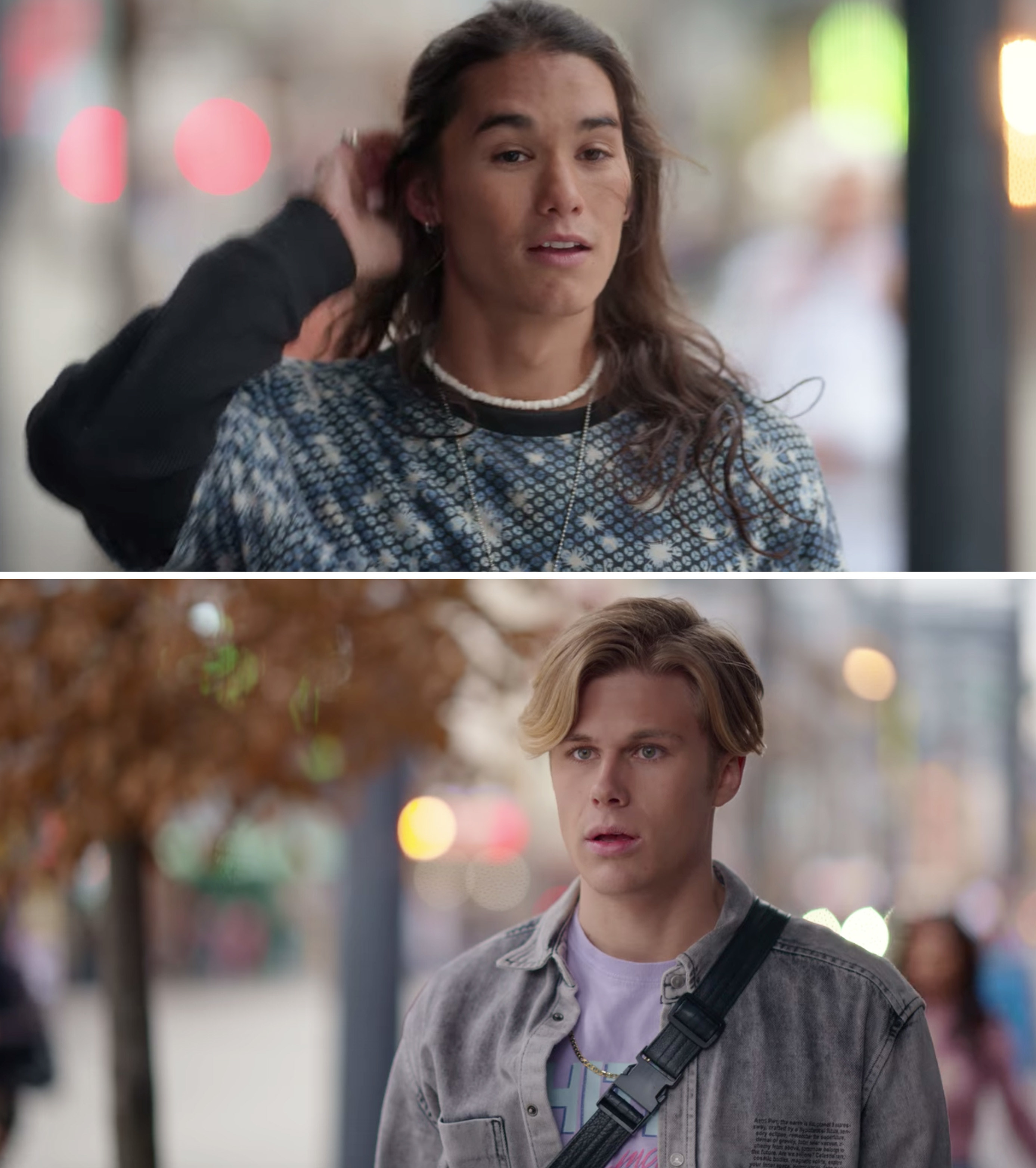 11.
On The Haunting of Bly Manor, when we saw Jamie and Dani's entire life together, including Jamie saying "I love you" and Dani proposing.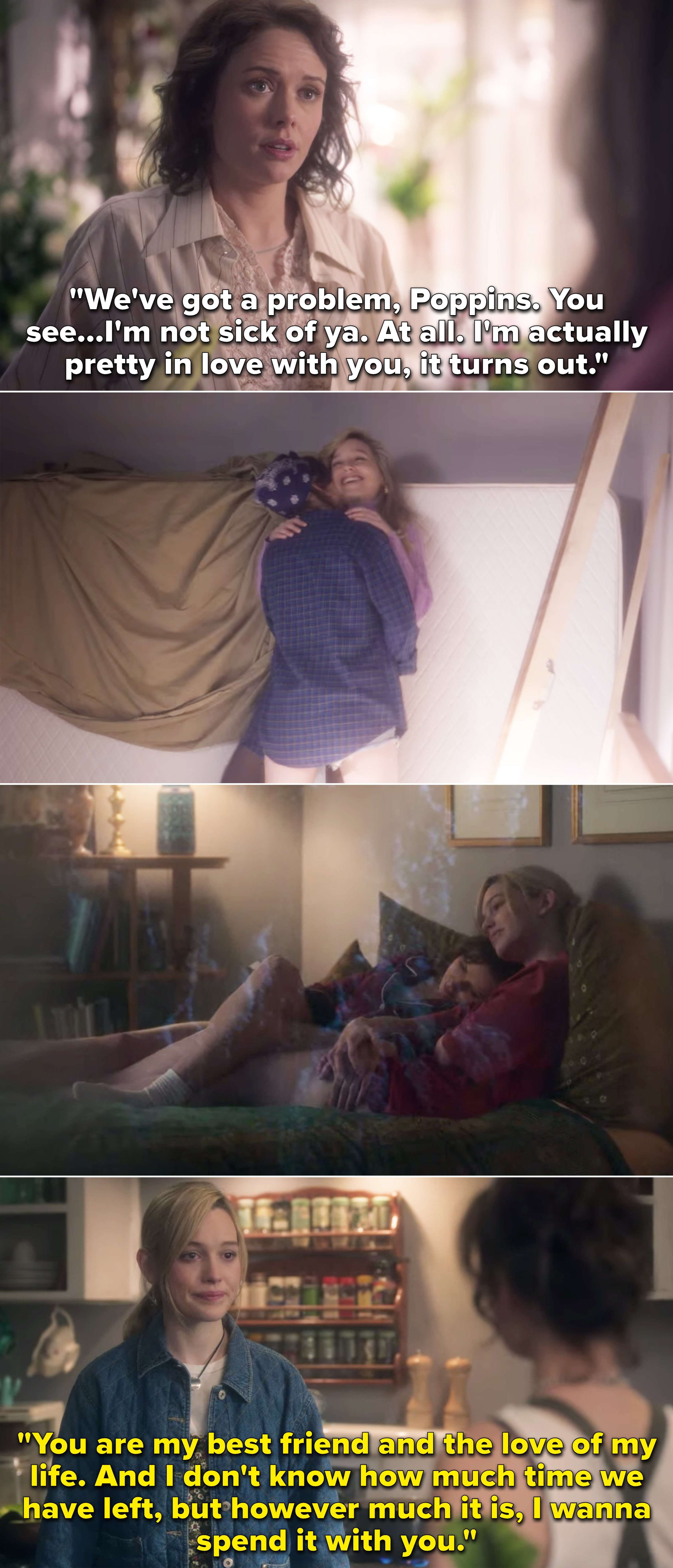 12.
On 9-1-1: Lone Star, when TK consoled Carlos after his apartment caught fire and they were trapped inside.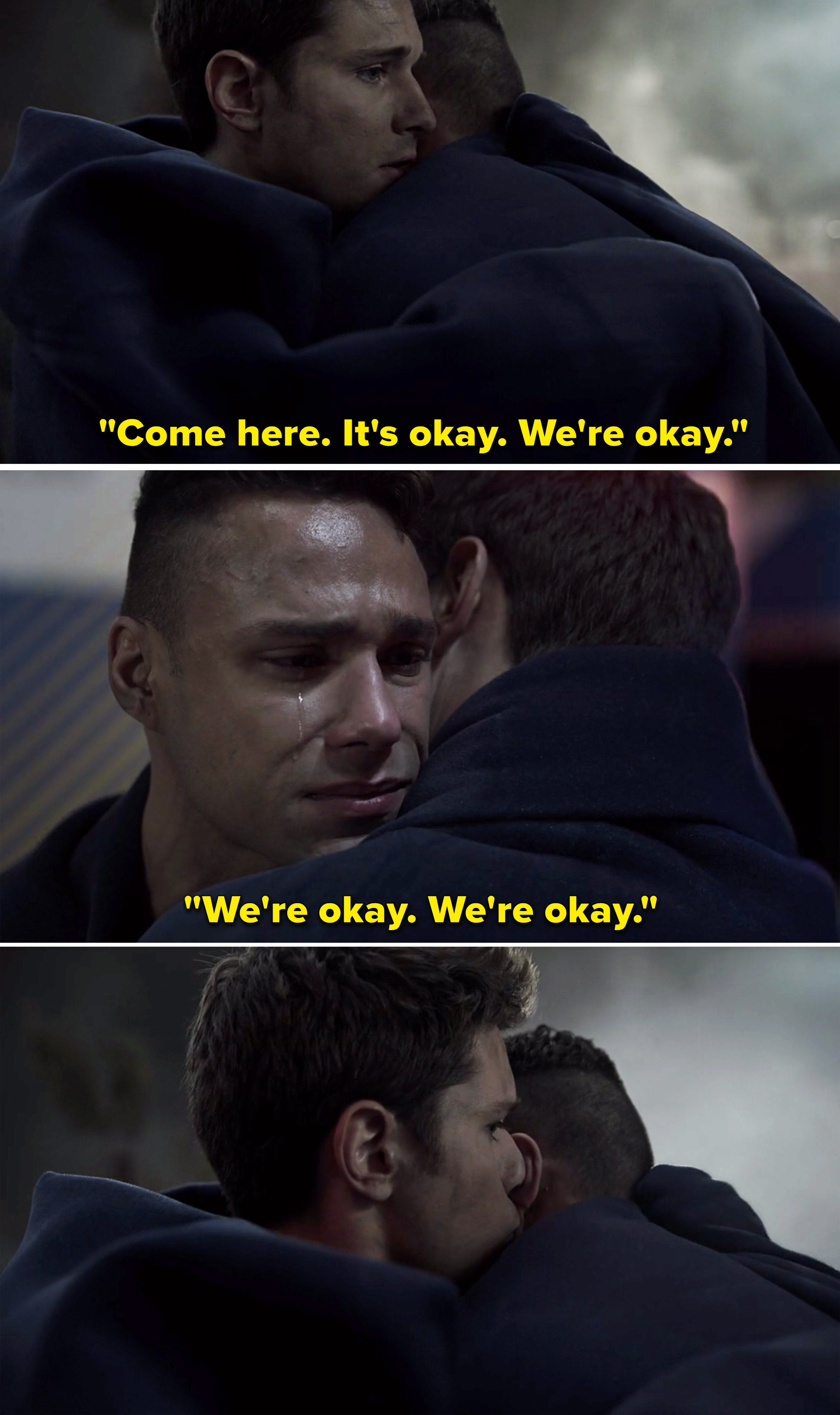 13.
On Grey's Anatomy, when Arizona told Callie she loved her for the first time.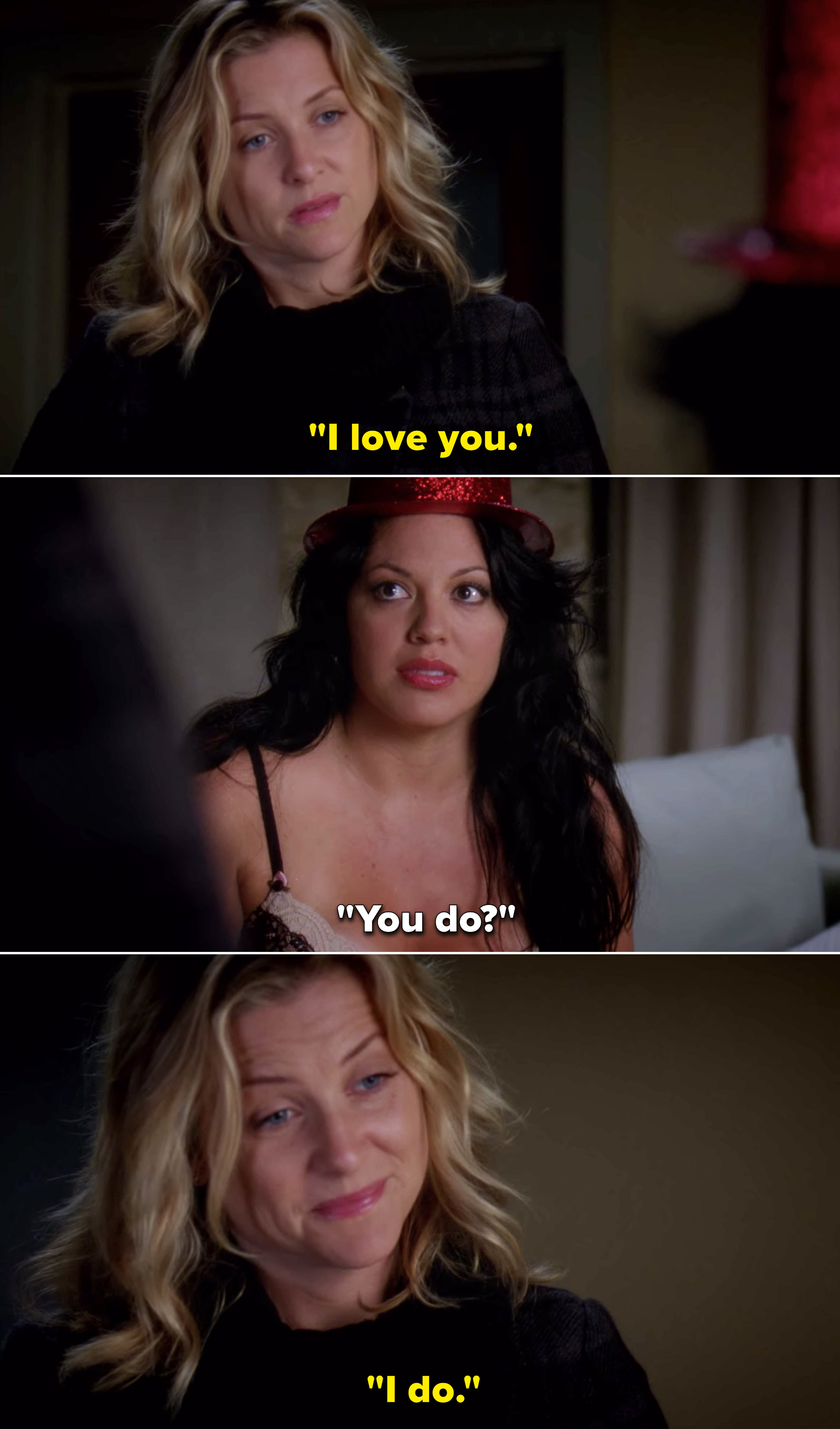 15.
On Glee, when Santana told Brittany that she wanted to be with her and only her.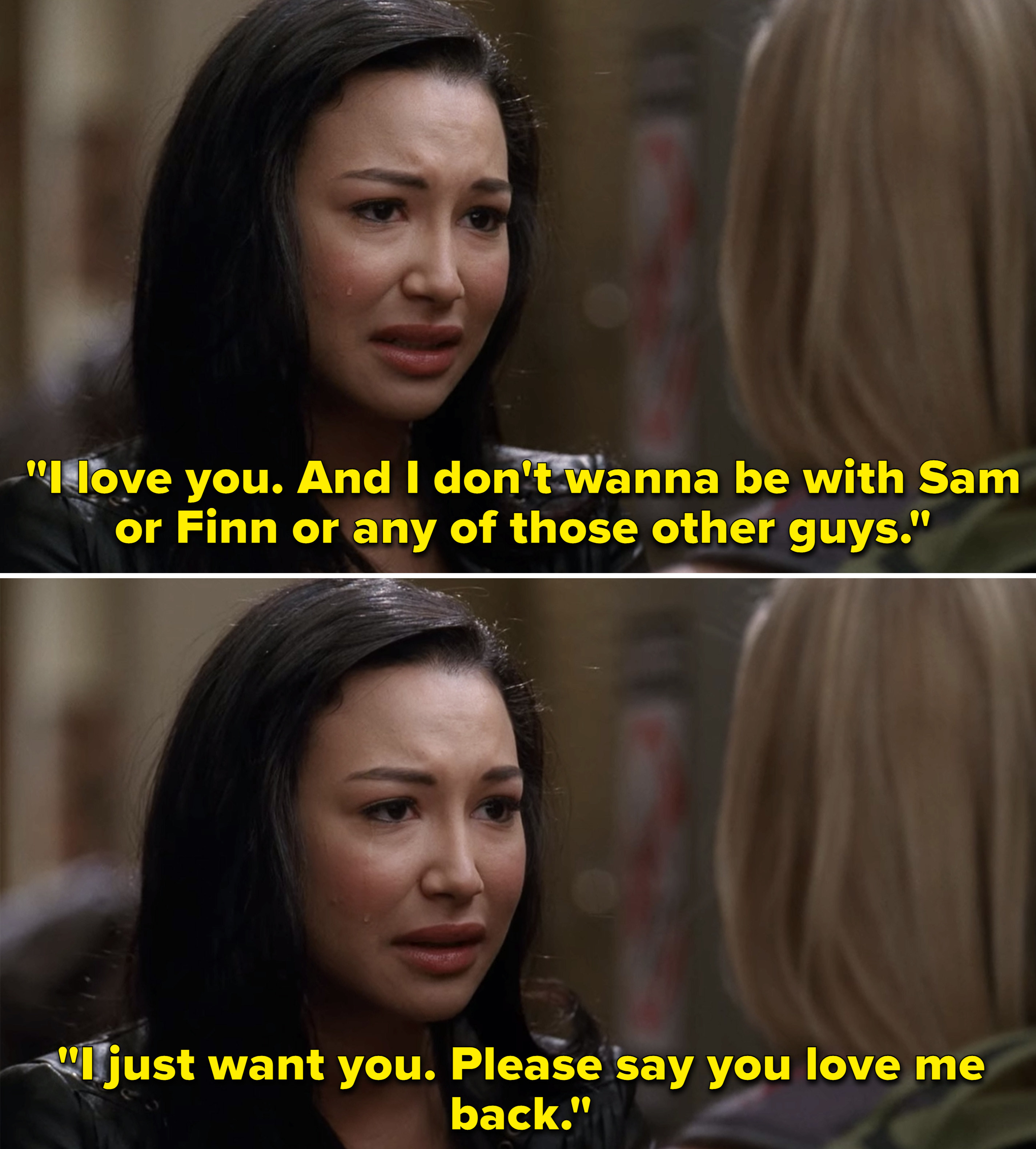 16.
On High School Musical: The Musical: The Series, when Seb and Carlos danced together at the homecoming dance.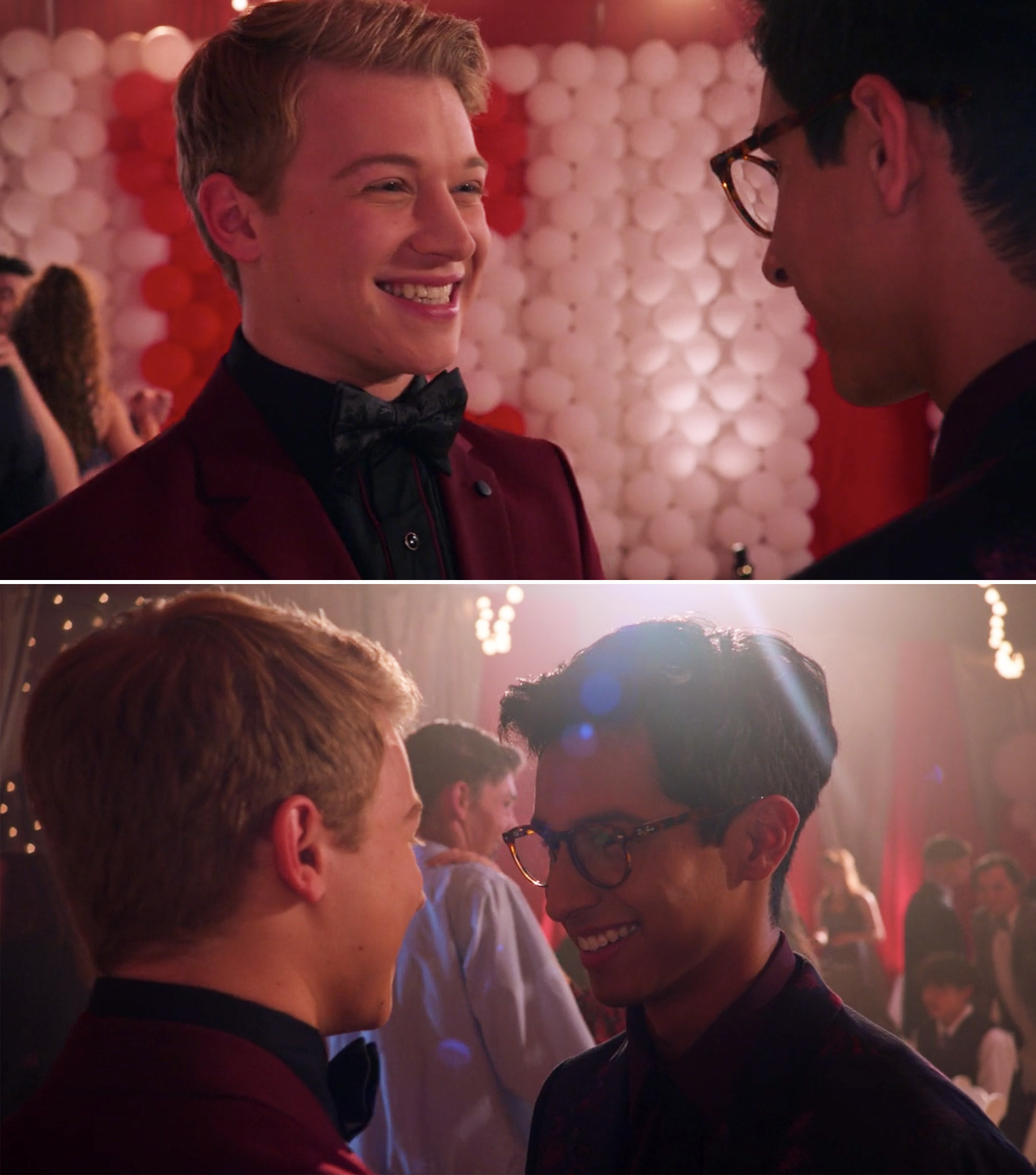 17.
On Station 19, when Carina proposed to Maya after realizing she didn't want to lose her.
18.
On Andi Mack, when TJ and Cyrus simply held hands.
19.
On Ginny & Georgia, when Max wasn't ready to have sex, and Sophie was fine with just hanging out with her.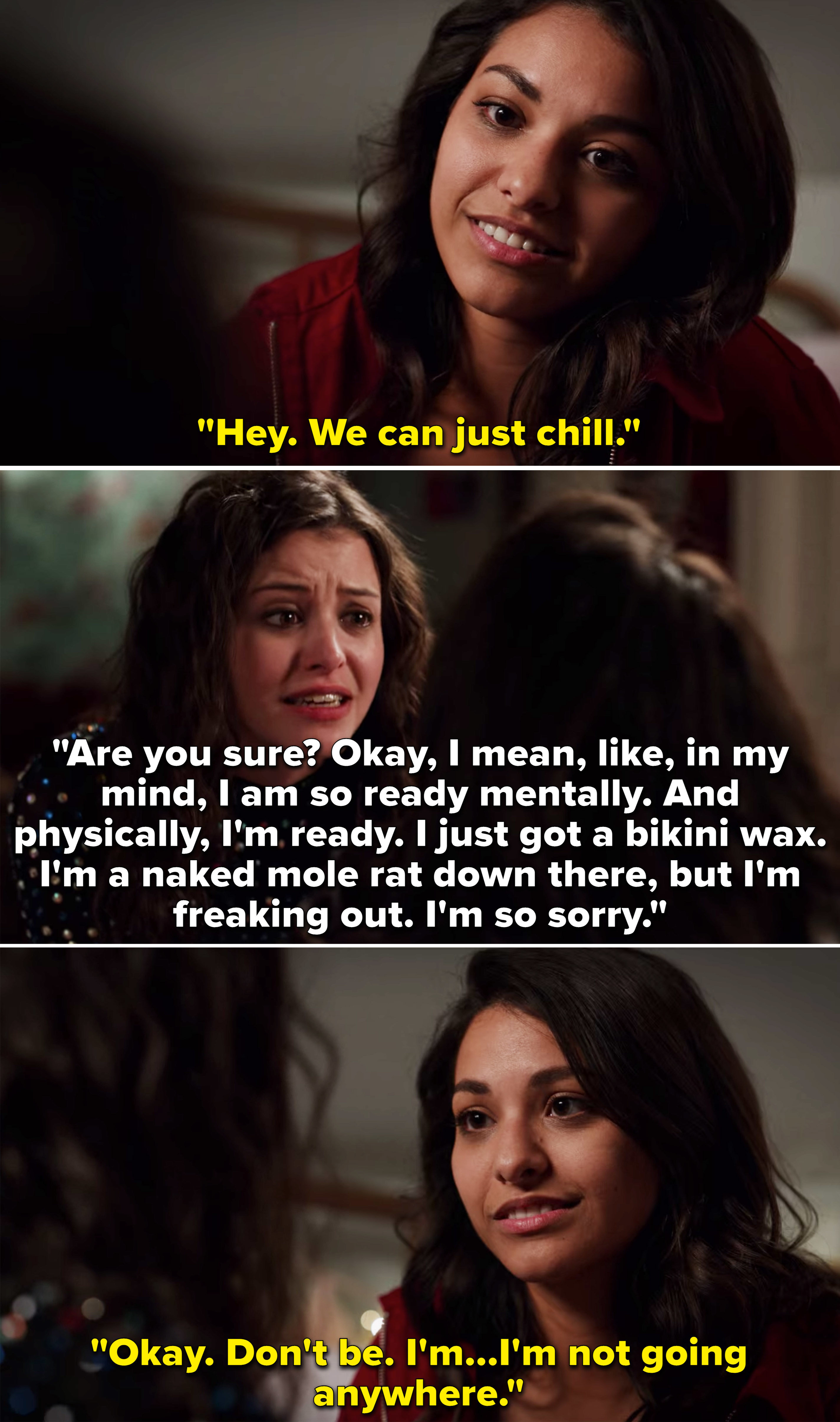 20.
On Wynonna Earp, when Waverly and Nicole kissed for the first time in Nedley's office.
22.
On Runaways, when Karolina and Nico got married in Karolina's Algorithm dream world.
23.
On One Day at a Time, when Elena gave Syd a non-binary Valentine's Day card.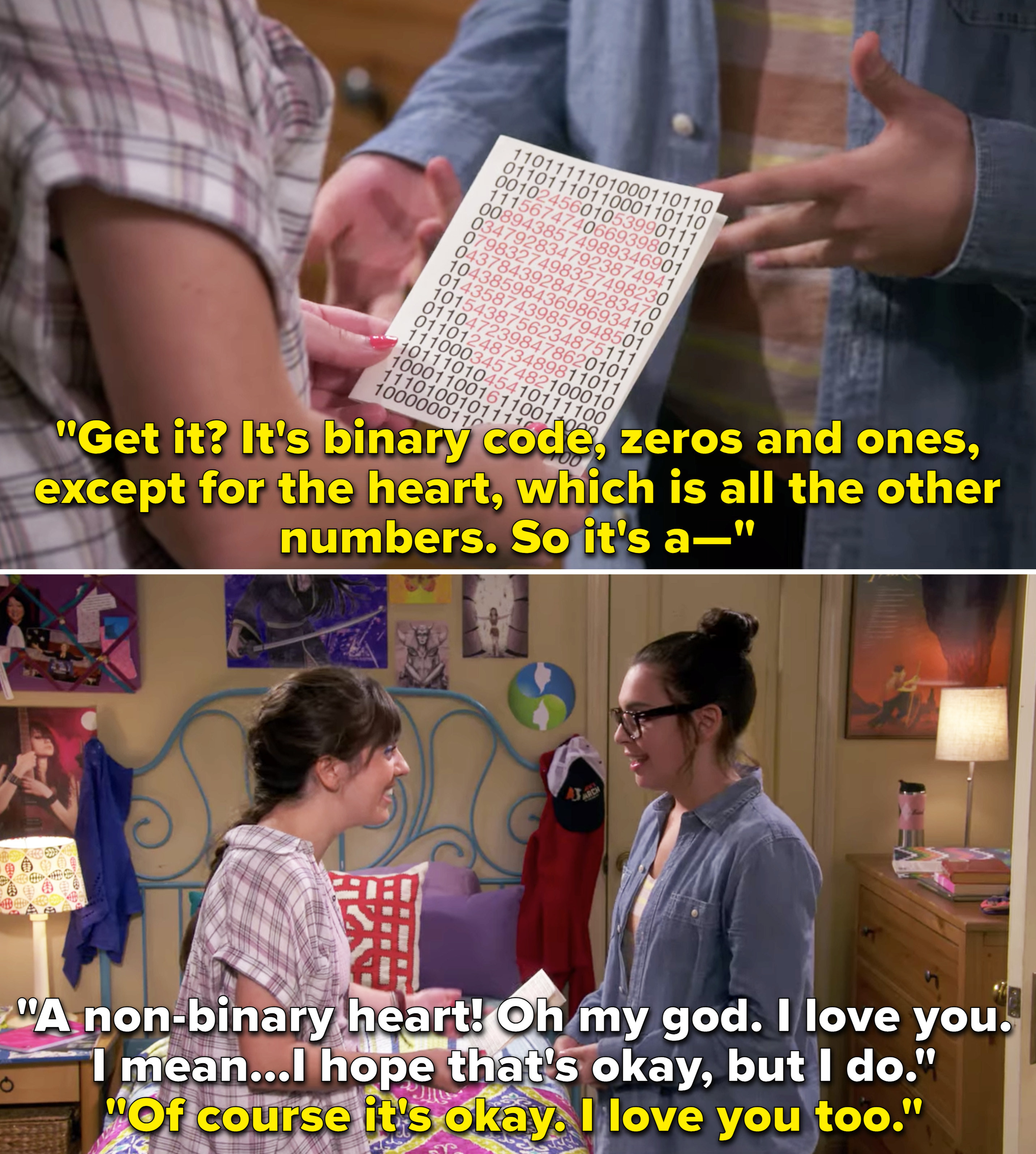 24.
On Degrassi: The Next Generation, when Marco and Dylan went on their first date.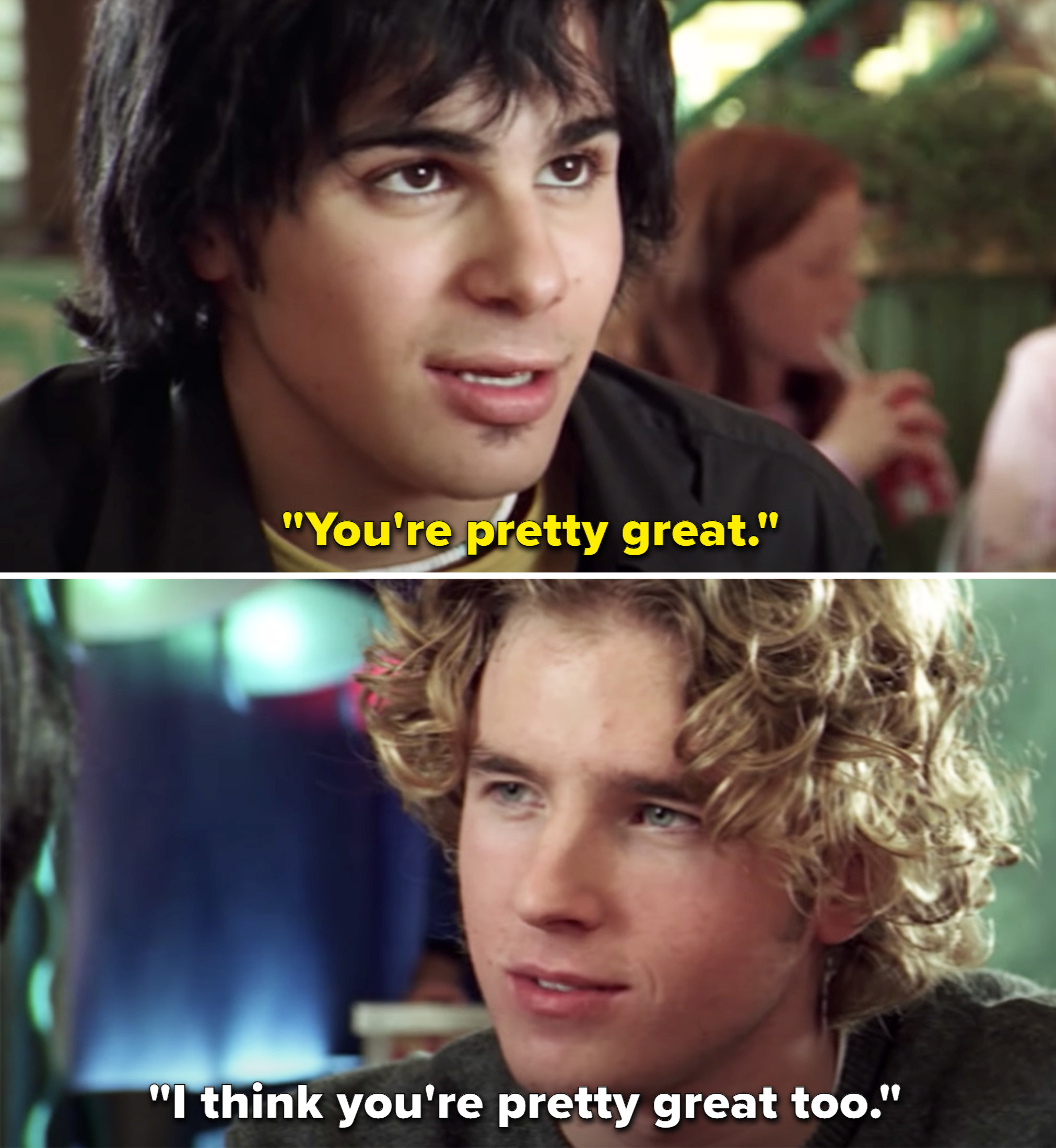 25.
On The Fosters, when Lena reassured Stef that she loves every part of her.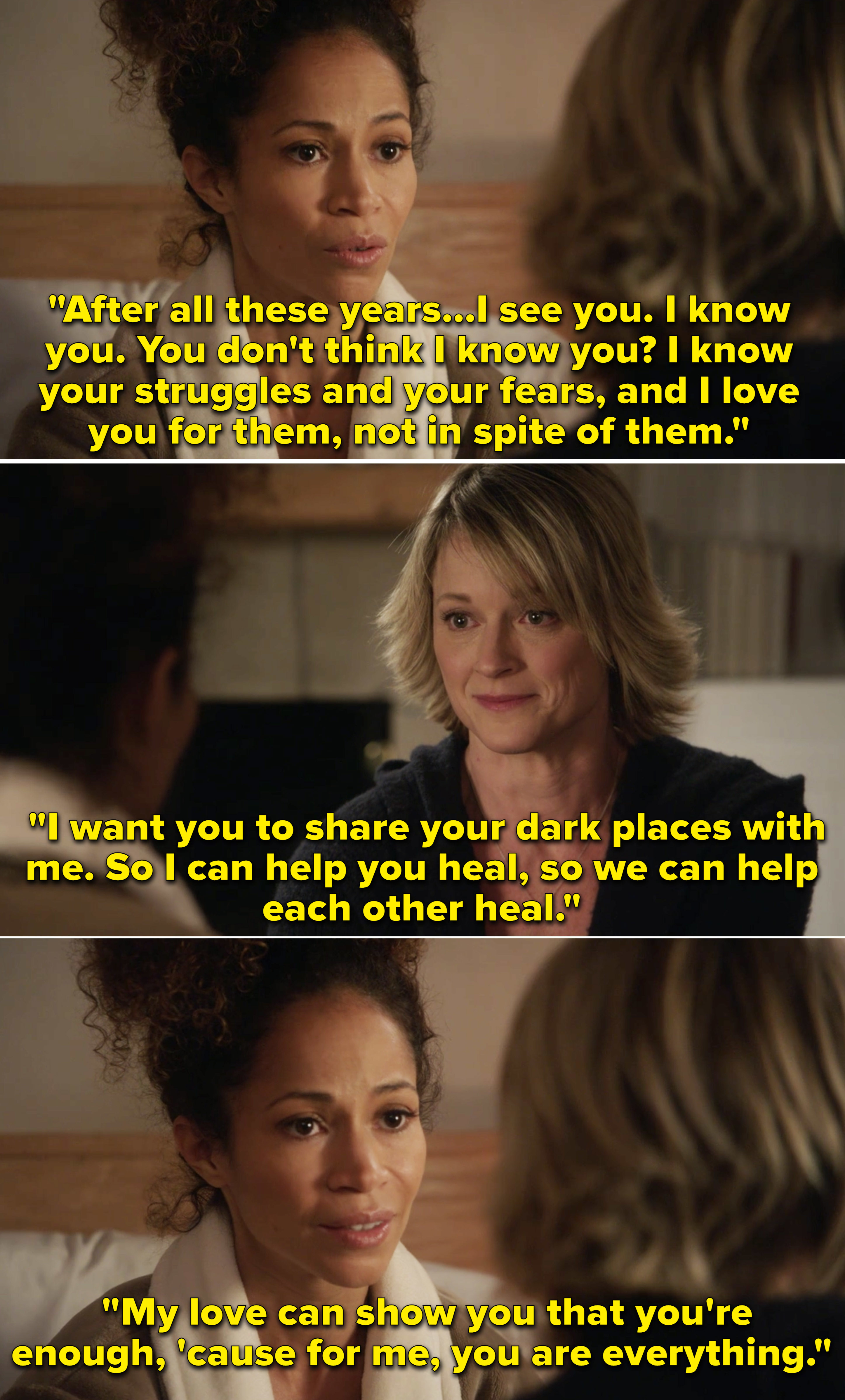 26.
On Gentleman Jack, when Ann and Anne reunited, and Ann finally wanted to get married.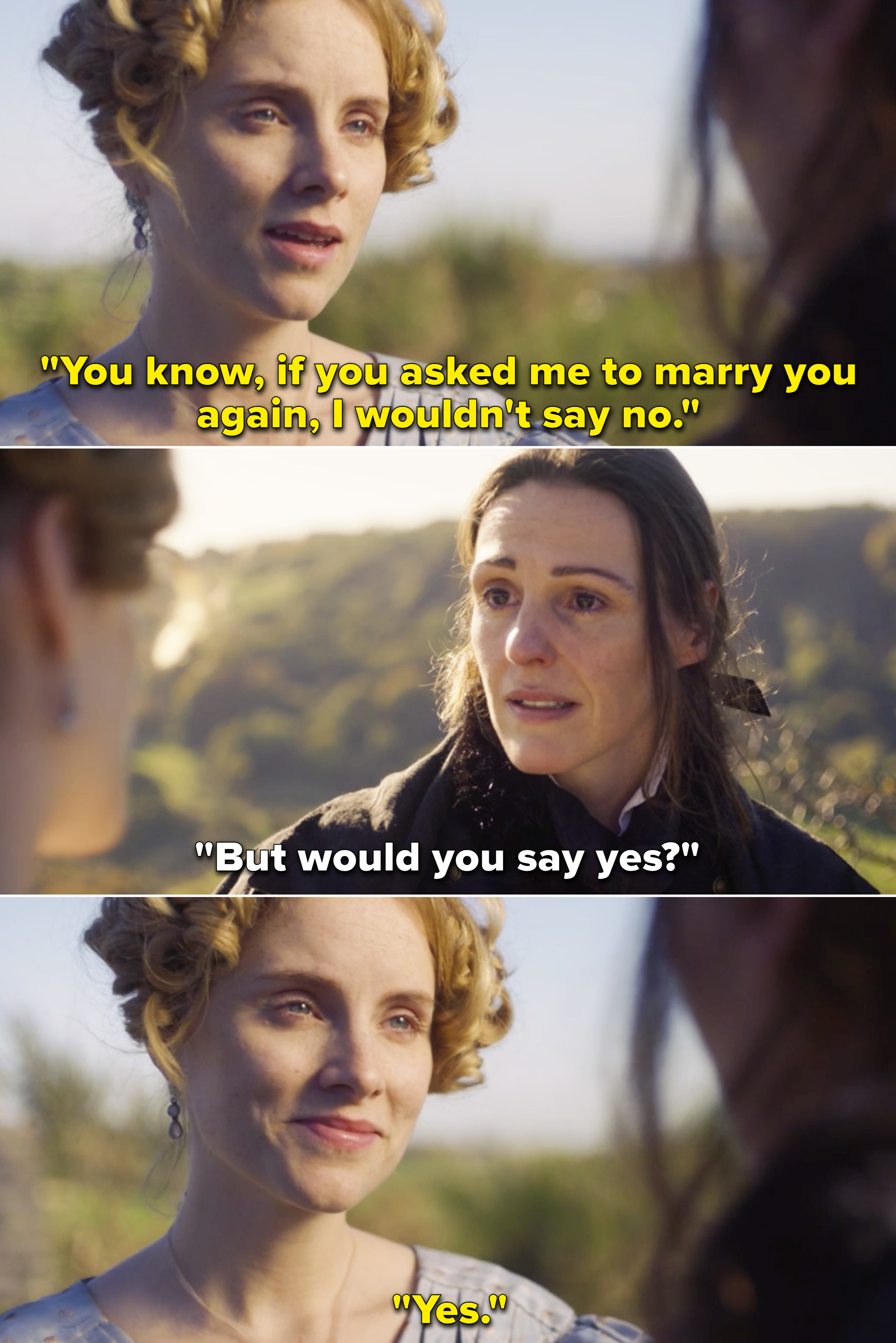 27.
On Grace and Frankie, when Robert and Sol are arguing over who is more gay.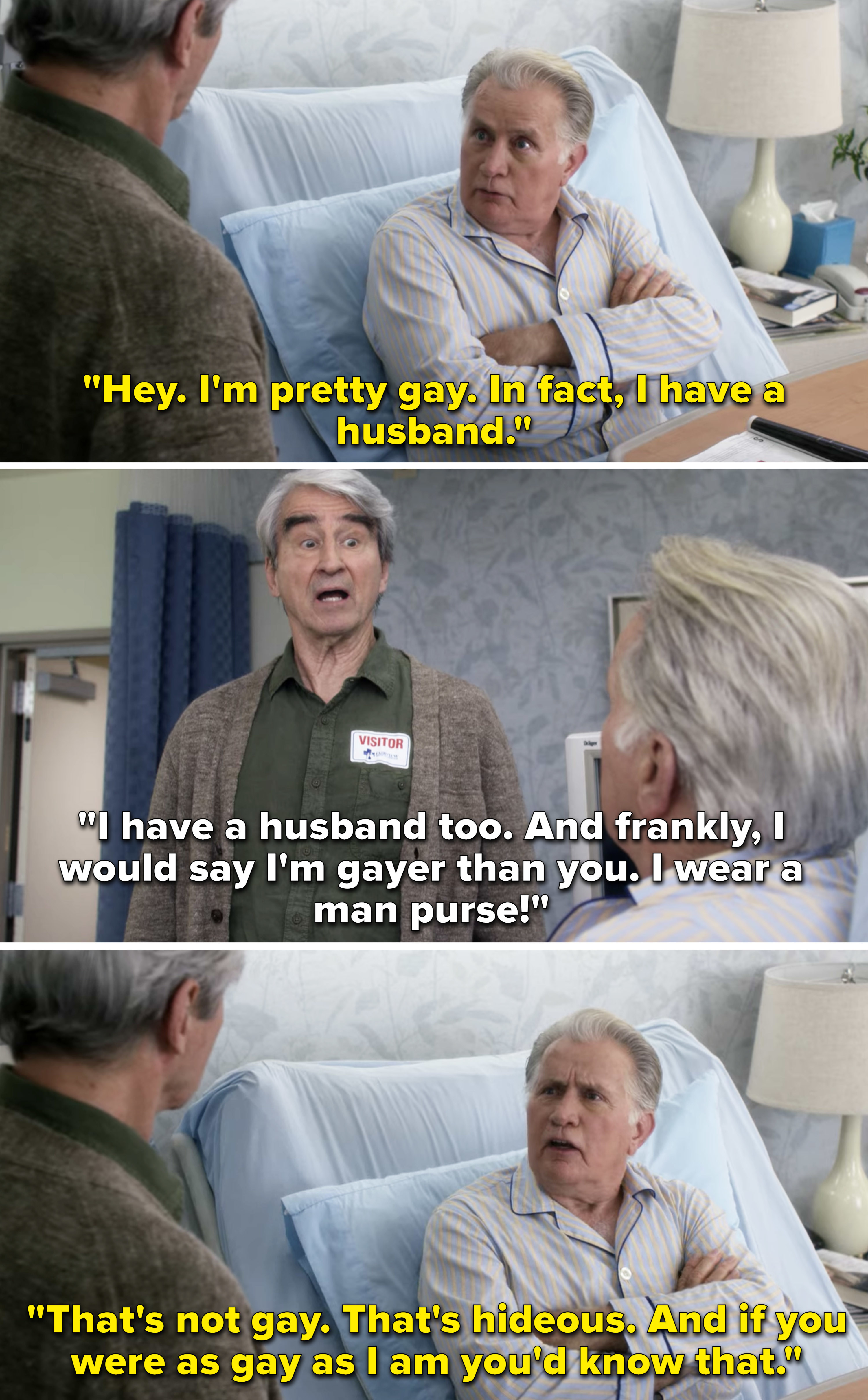 29.
On Black Mirror, when Kelly married Yorkie so she could permanently live in San Junipero.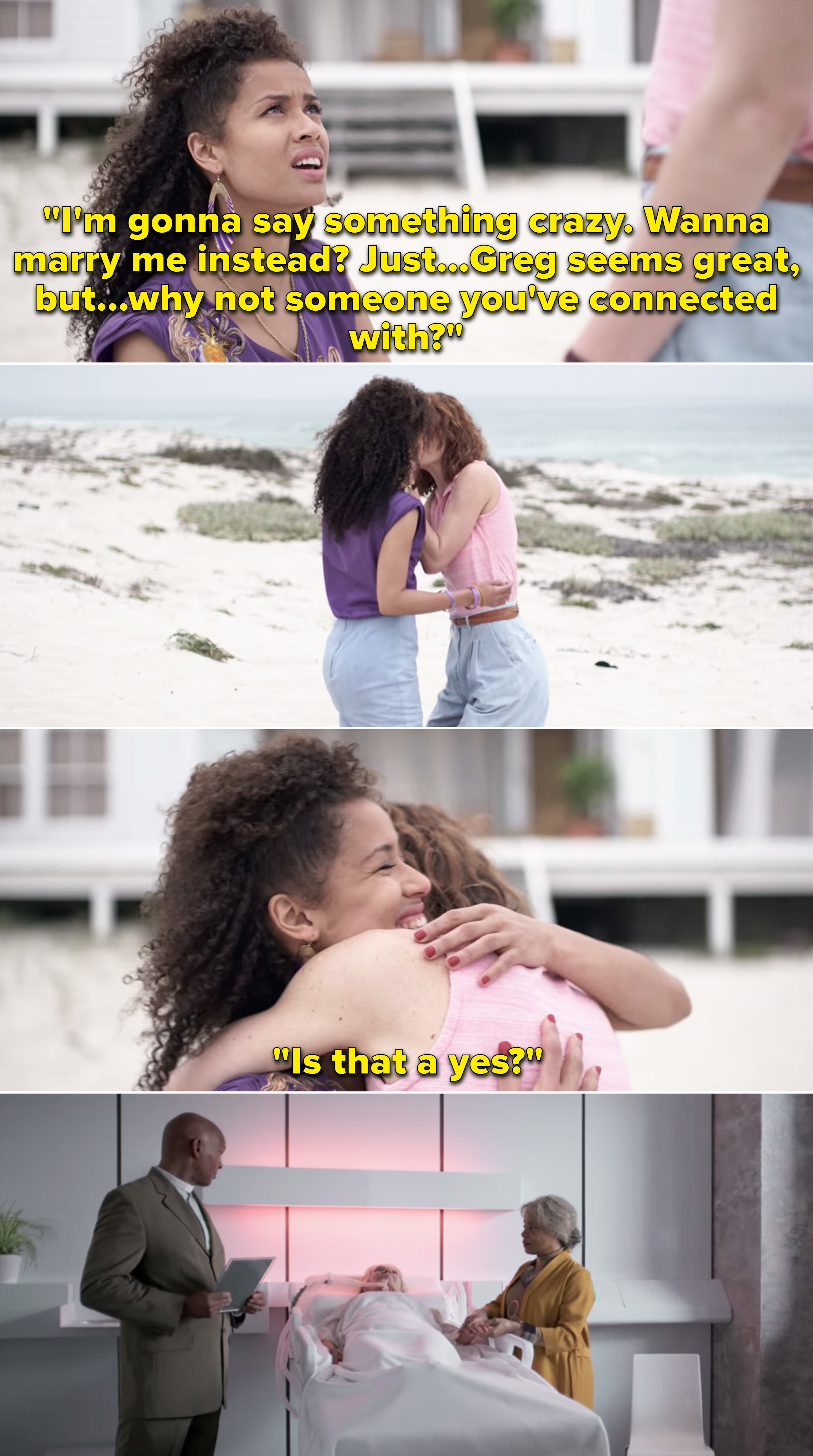 30.
On Shadowhunters, when Alec told Magnus all of the reasons he loved him.
31.
On Pretty Little Liars, when Maya told Emily that she loved her for the first time.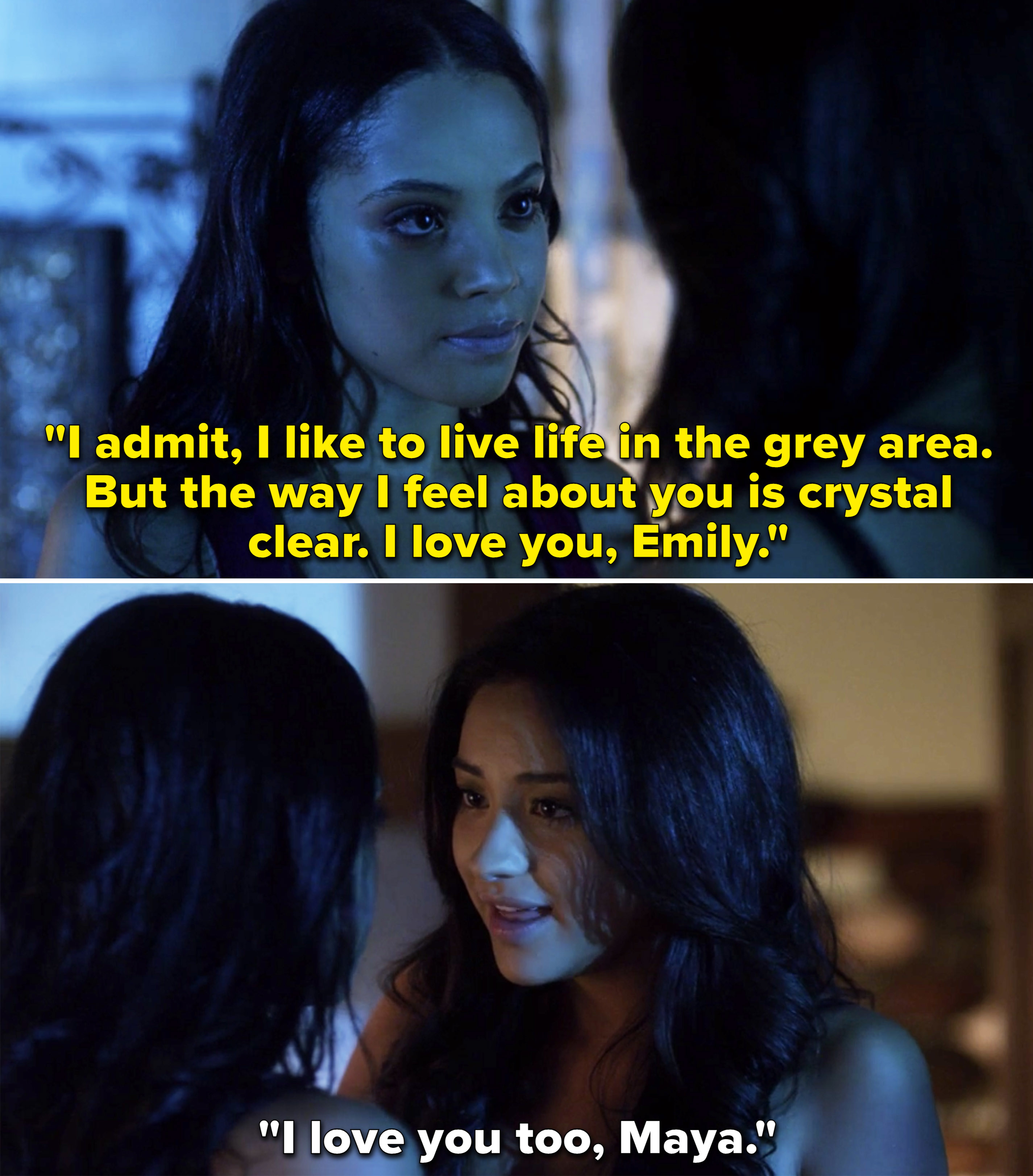 32.
On Call the Midwife, when Patsy agreed to go to a lesbian club with Delia.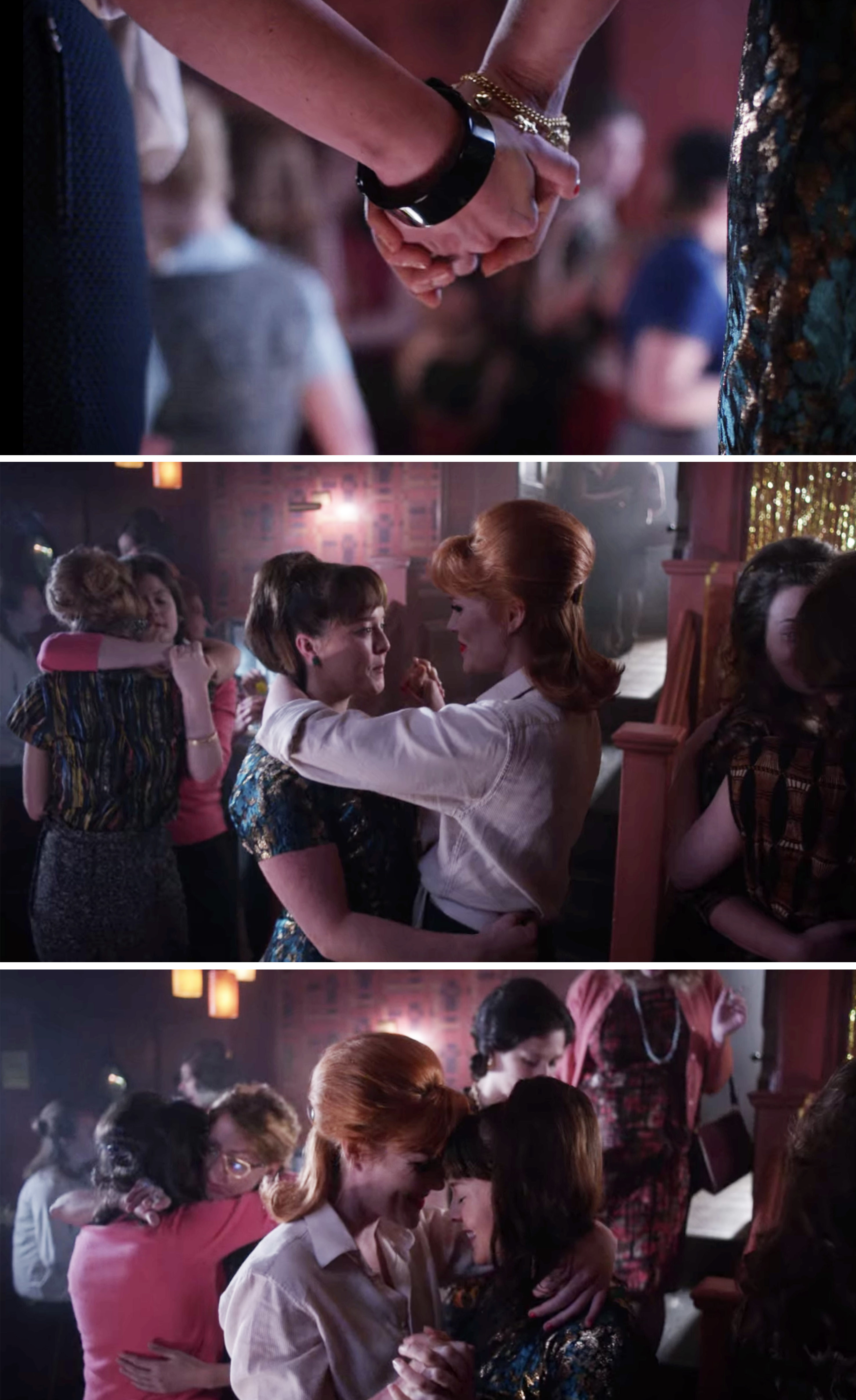 33.
On 13 Reasons Why, when Alex and Charlie were crowned prom kings.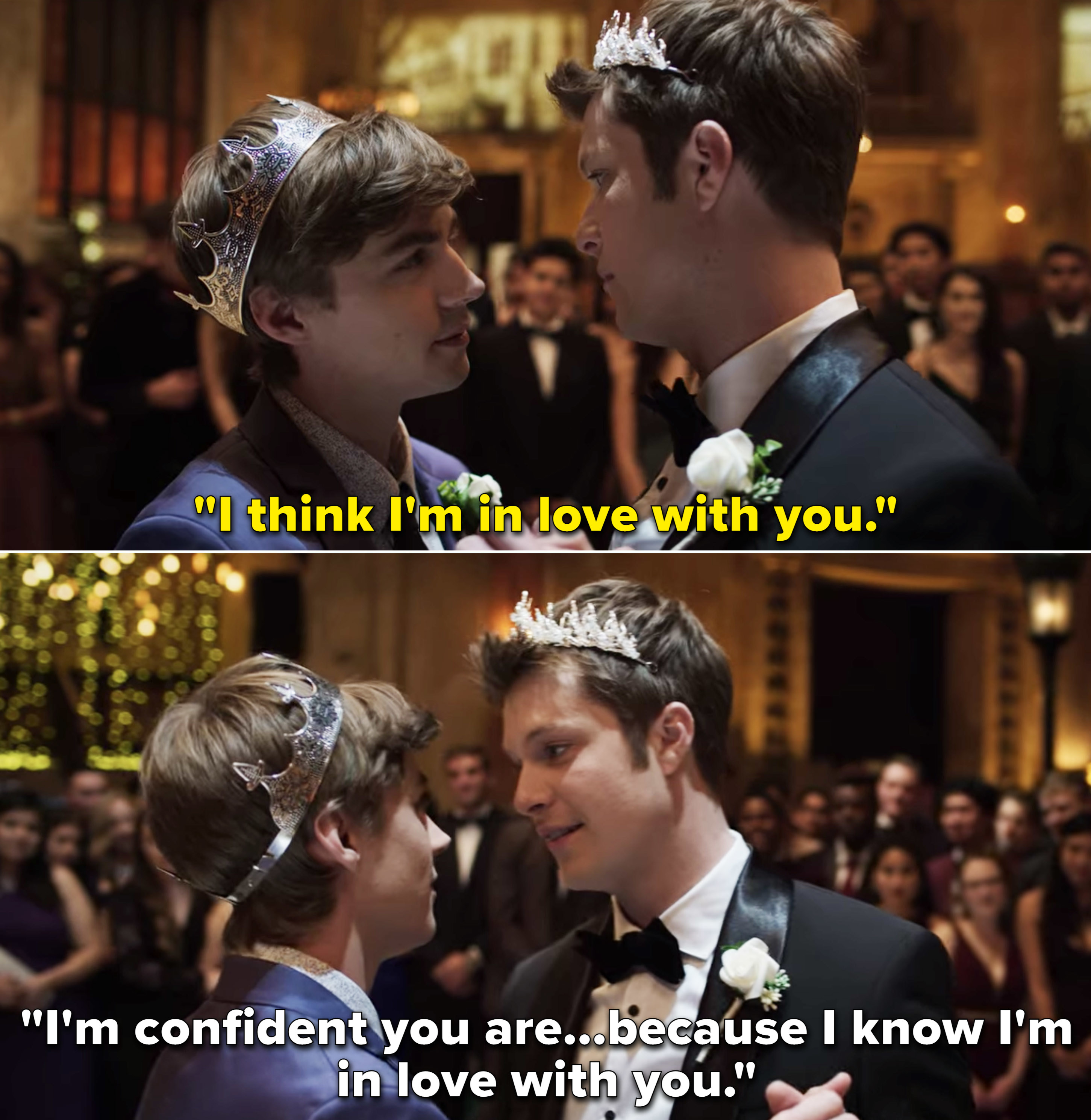 34.
On Riverdale, when Toni reassured Cheryl that there was nothing wrong with her.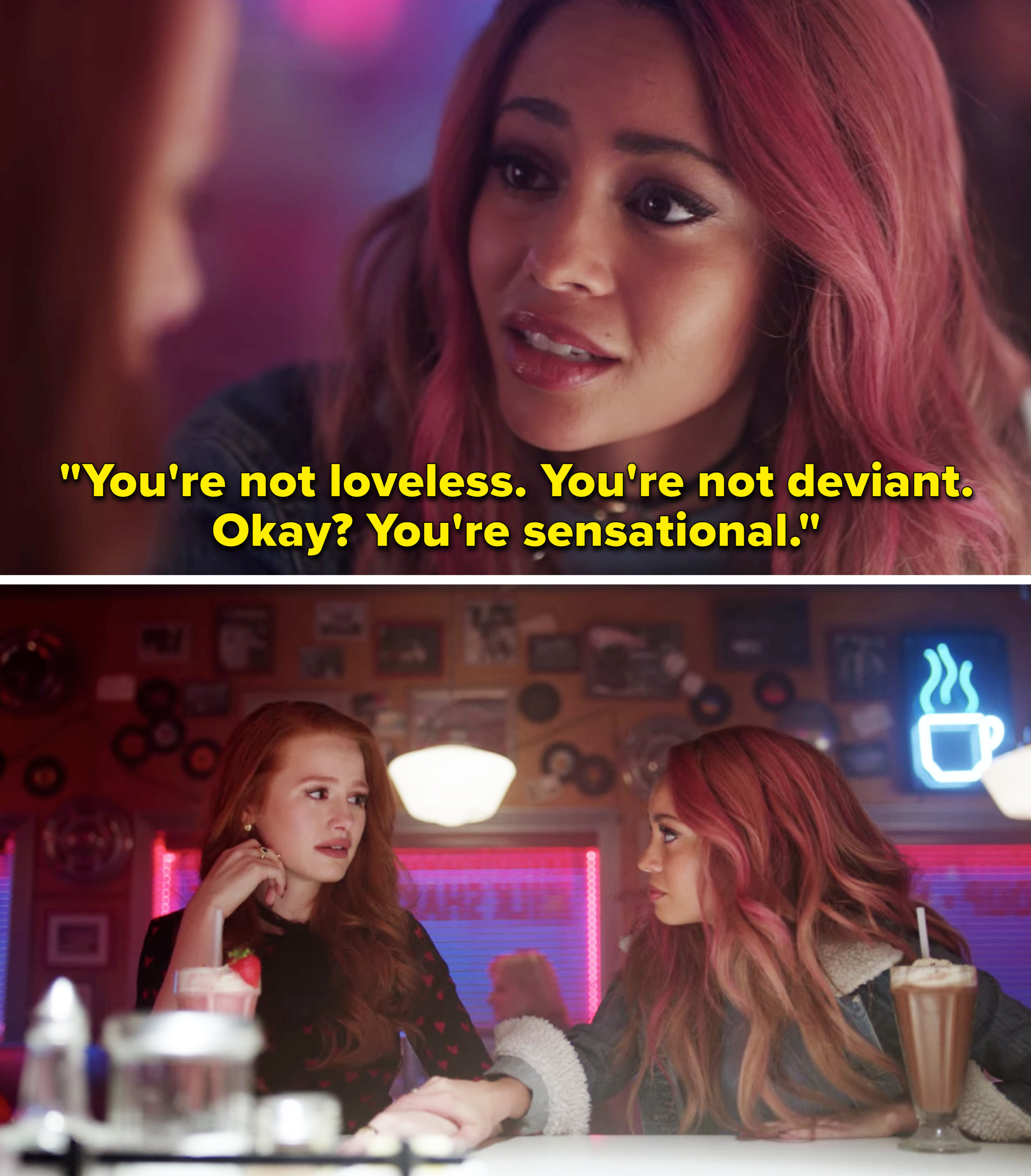 35.
And finally, on Unbreakable Kimmy Schmidt, when Mikey left his wedding and told Titus that he wants to be with him.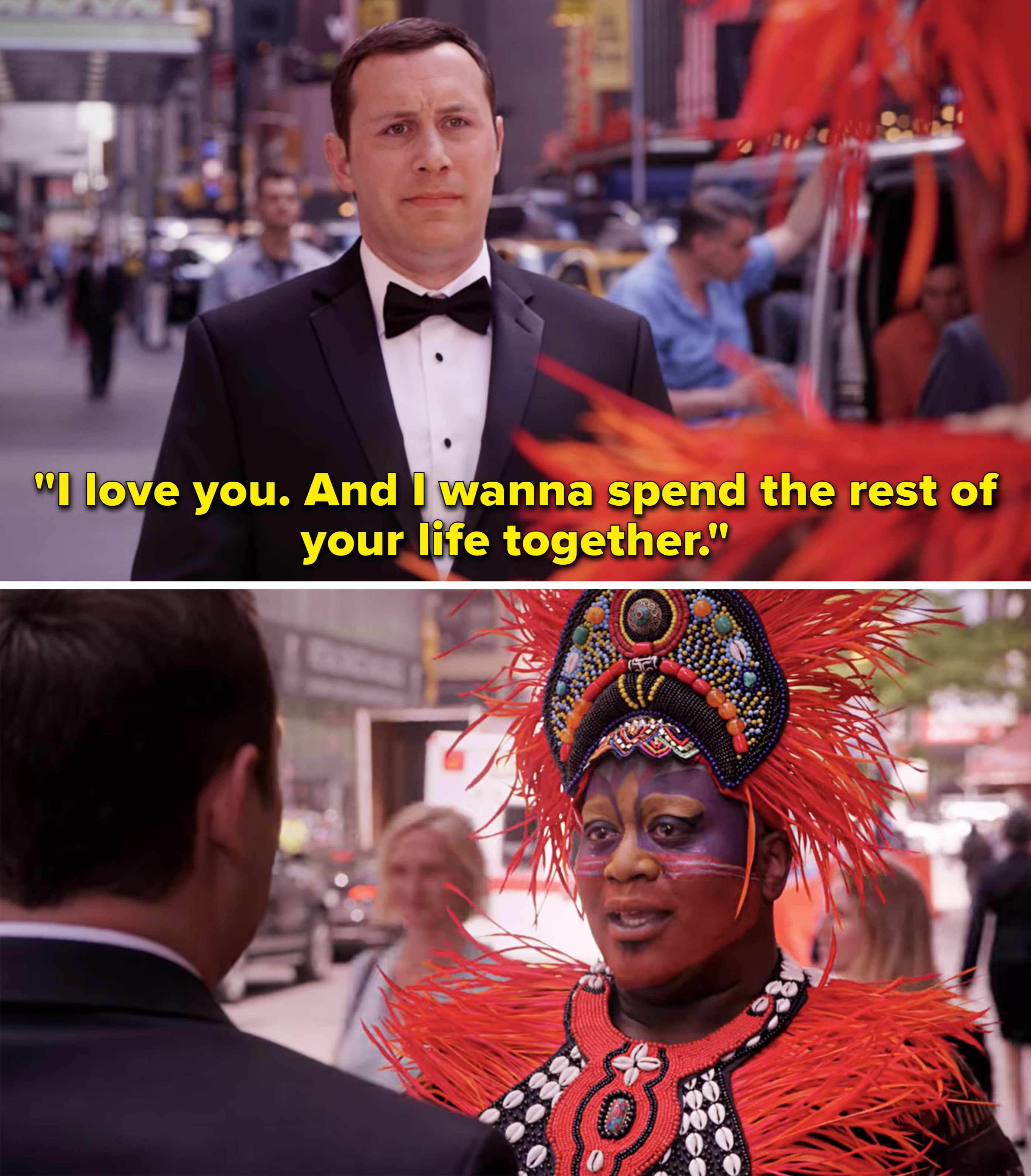 We can't fit everything into one post, so what other LGBTQ+ TV couple moments do you adore and why? Tell us in the comments below!