And I'm not alone. Season 2 of the series currently has a 100% on Rotten Tomatoes, and it has a devoted group of fans who are just so excited to watch, week after week.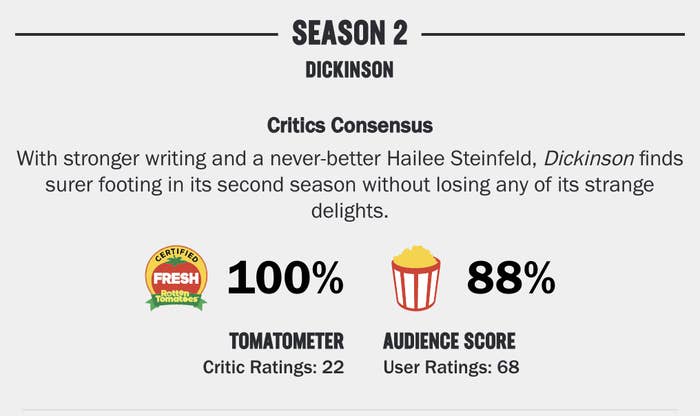 So to celebrate this incredibly underrated and brilliant TV series, here are 19 reasons why Dickinson needs to be your next binge-watch:
1.
First, Dickinson is a coming-of-age story about, you guessed it, Emily Dickinson. The series chronicles Emily's life as a budding writer as she explores the world and her sexuality, all while trying to go against society's expectations for women.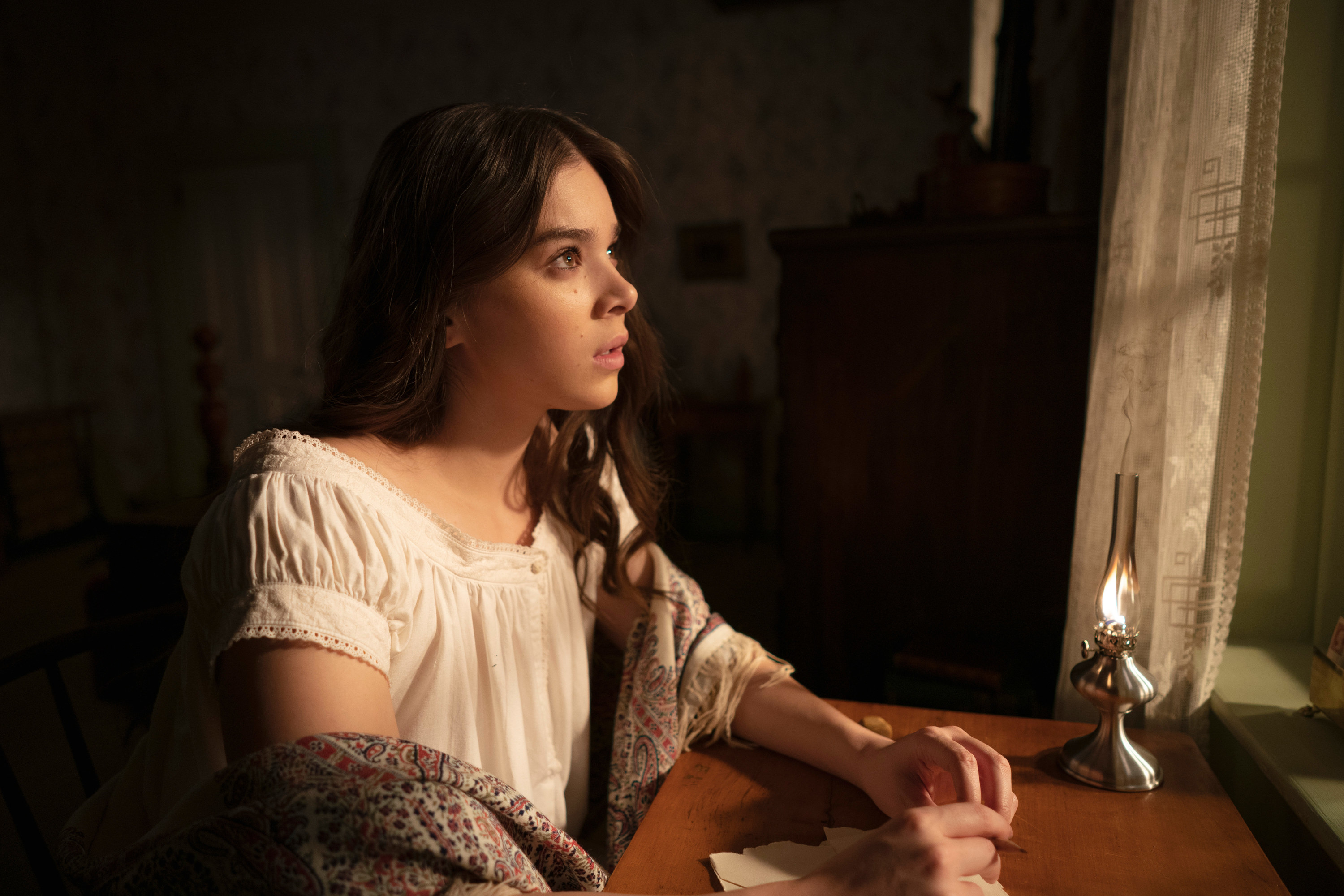 2.
Behind the scenes, the series was created by Alena Smith, who previously worked on The Affair and The Newsroom.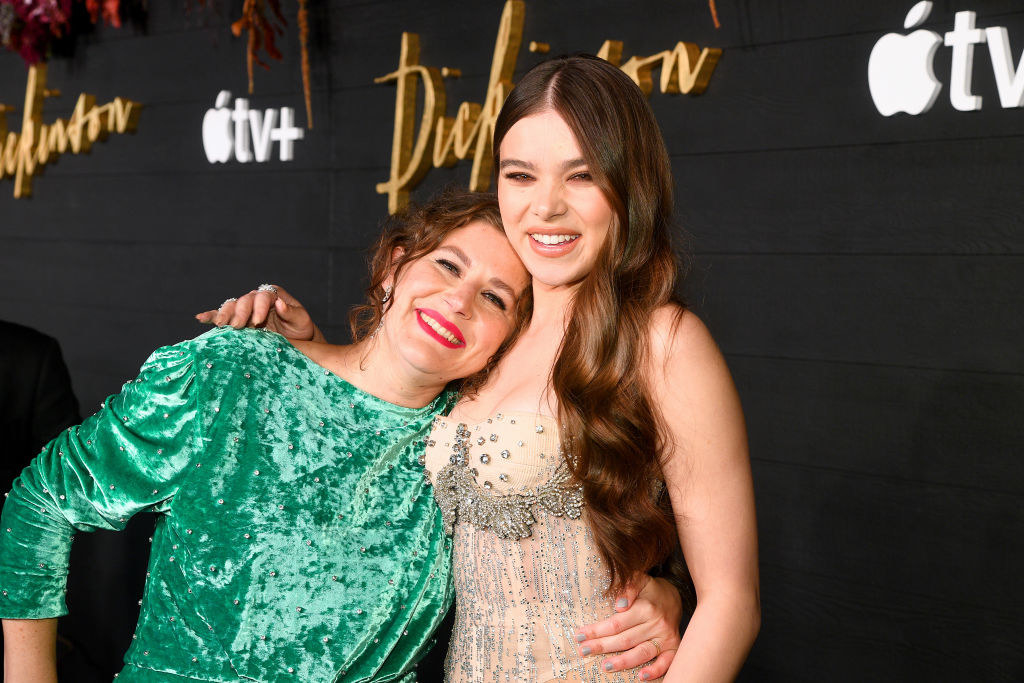 3.
Also, as of Season 2, the series has had several amazing women directors — including Lynn Shelton during Season 1 — and, alongside Alena, there have been six incredible women writers, which is HUGE.
4.
The smart writing is one of Dickinson's many strengths. It feels like a modern TV series, just set in the past. The dialogue is quick and witty, and it's brilliantly brought to life by the cast.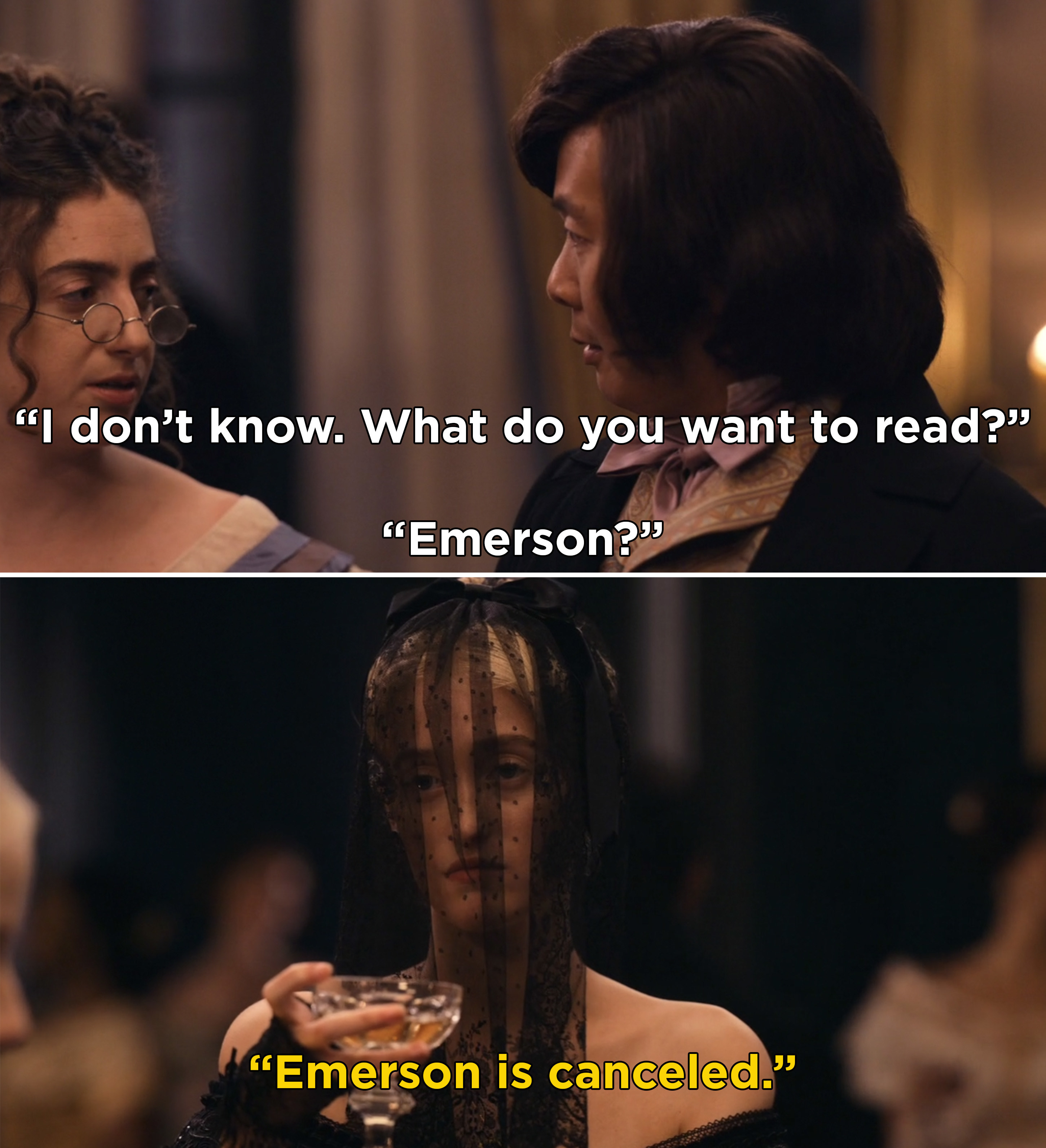 5.
While the comedy is incredible in Dickinson, the moments of drama also make the series truly shine. The Season 2 episode "Split the Lark" is honestly a perfect example of how earnest, sincere, and heartbreaking moments make this TV series one to watch.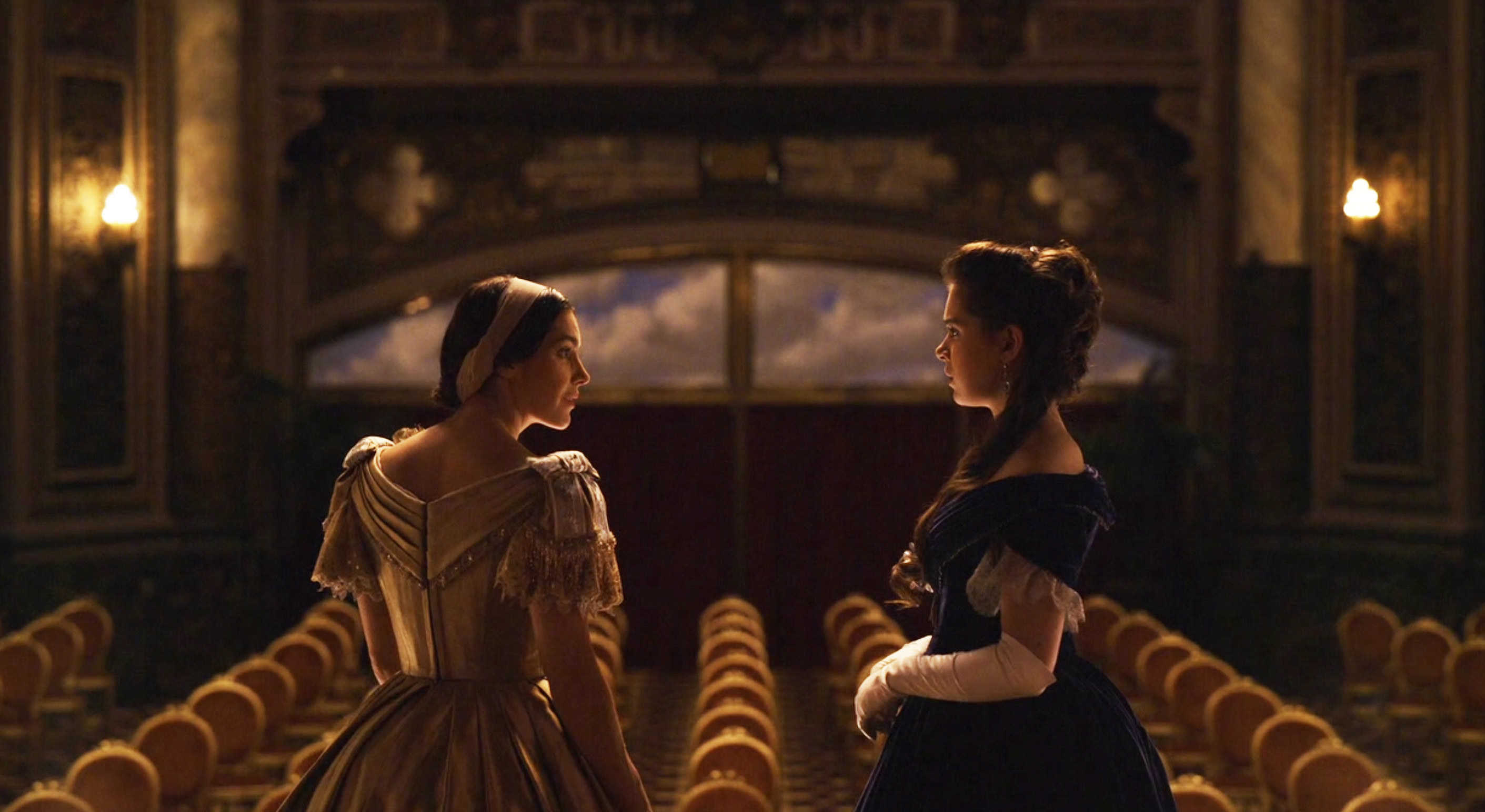 6.
Also, this show has an absolutely amazing soundtrack. If you're like me and still think about the incredible TV soundtracks from The Vampire Diaries and One Tree Hill, you can add Dickinson to the list of series having some of the best.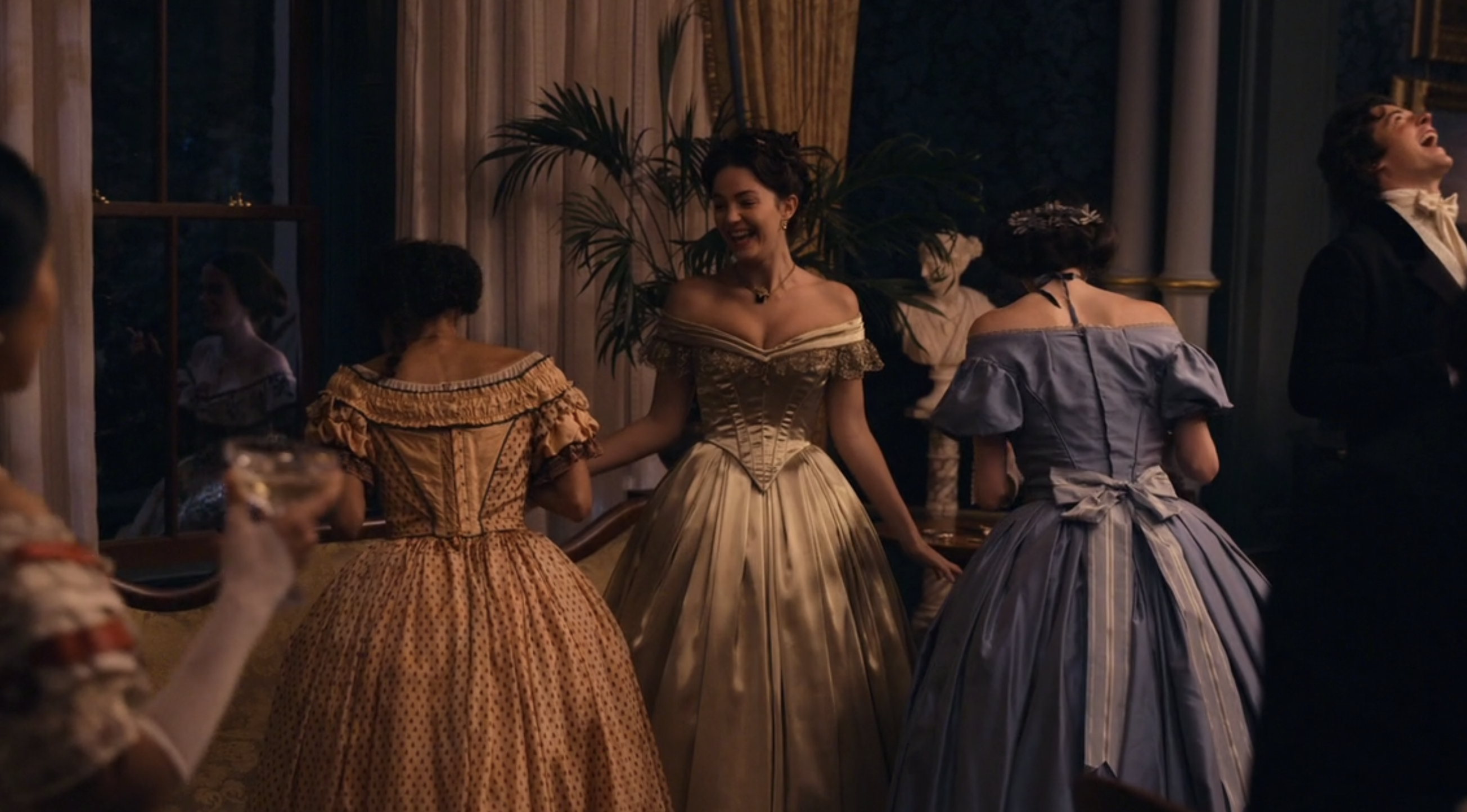 7.
As you can imagine, Dickinson places a strong female character at its center and does an amazing job of showcasing Emily's struggle to break free of what was expected of women at the time.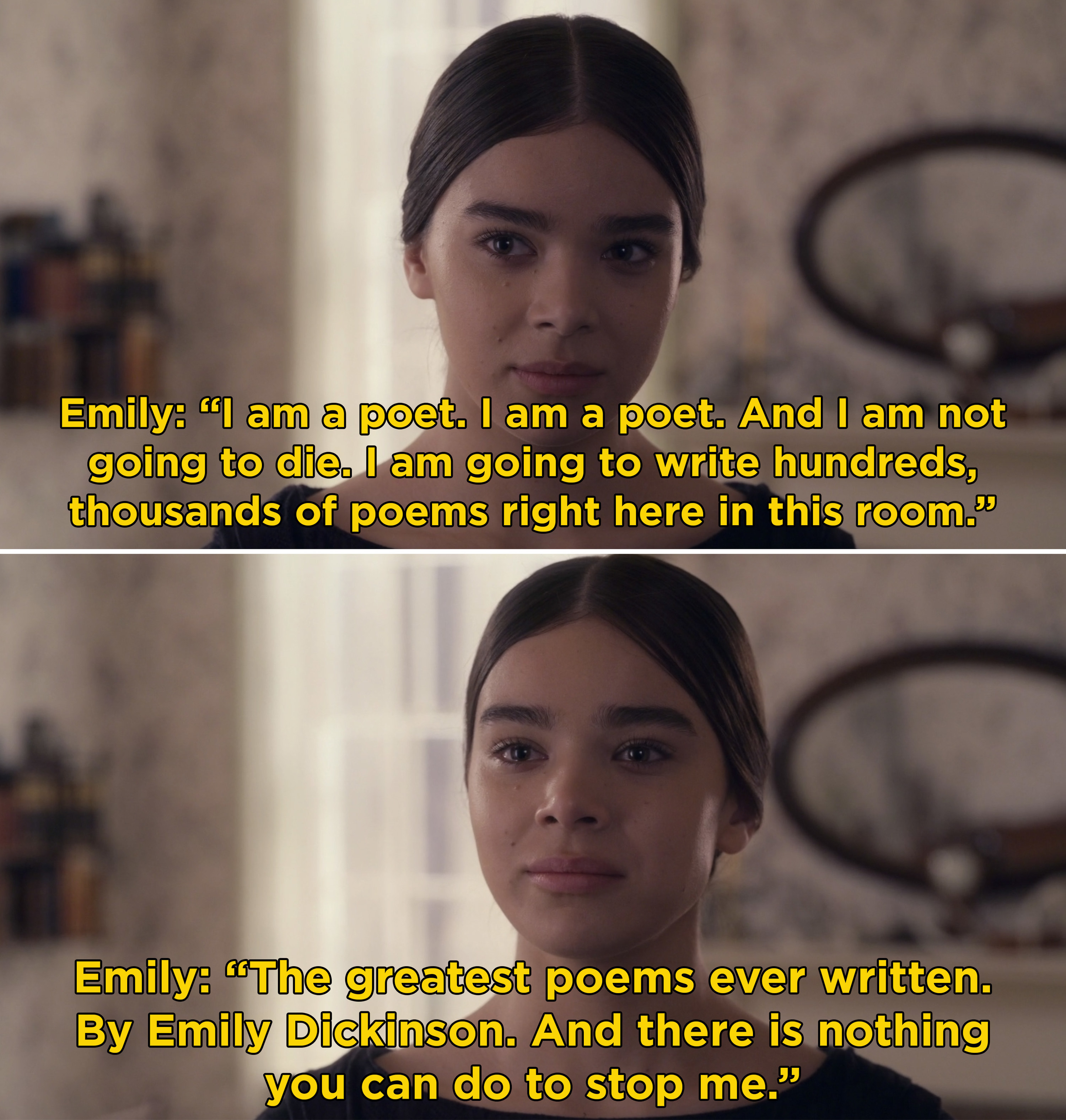 8.
And the show makes Emily's fame feel like its own character as she wrestles with her ambition, the expectations placed upon her by her friends and family, and whether or not she actually WANTS everything that comes with fame.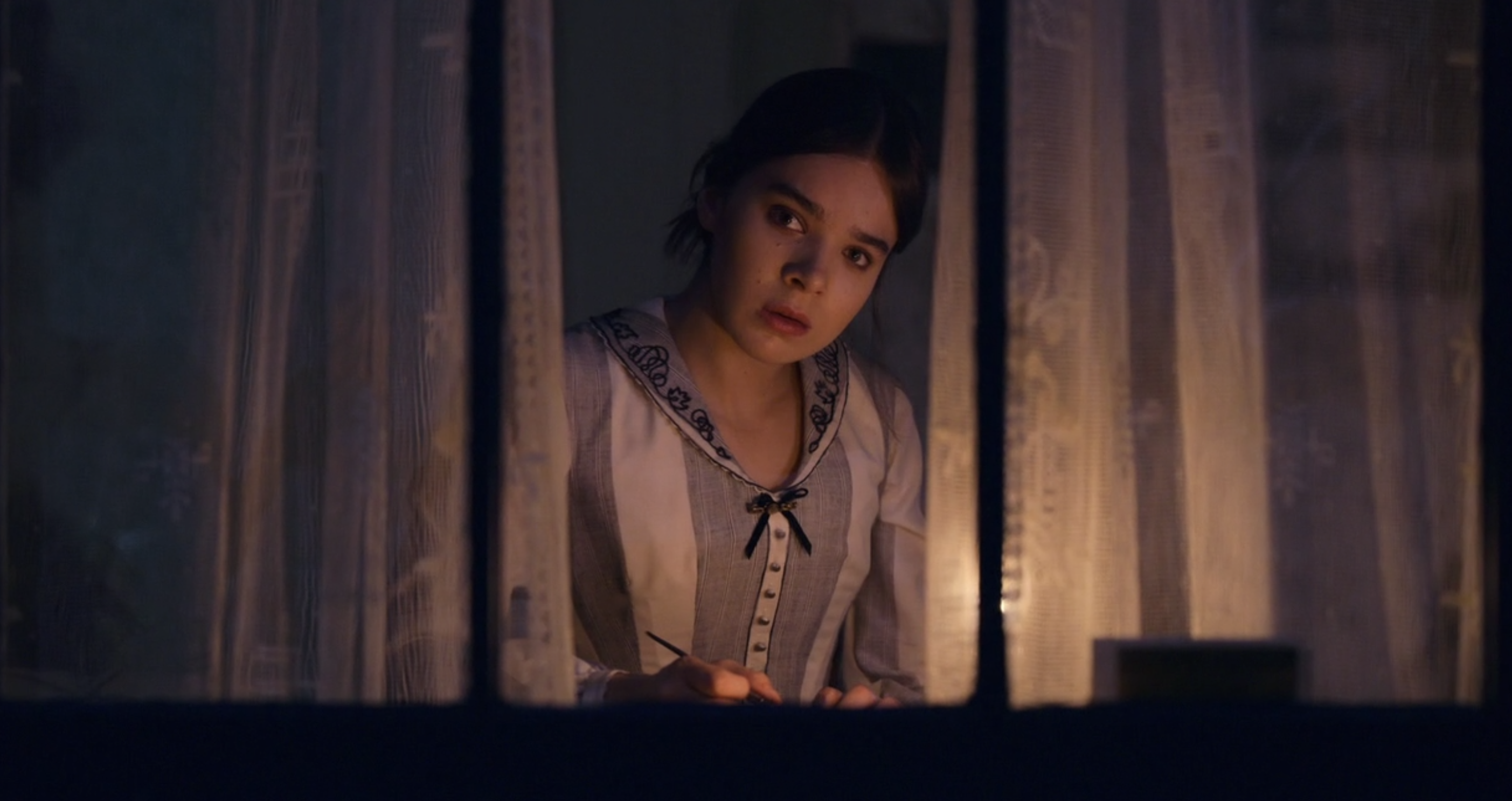 9.
In terms of cast, Hailee Steinfeld is a force as Emily Dickinson, and I truly can't imagine anyone else leading this series. Her emotional range as Emily is astounding, and this is just another role that feels as if it was tailor-made for her.
10.
It's rare that an actor can have you hanging on every single word, but that's exactly what Hailee accomplishes in this role. Not only is she great in the comedic moments, but it's the quiet moments with Emily that really allow Hailee to shine.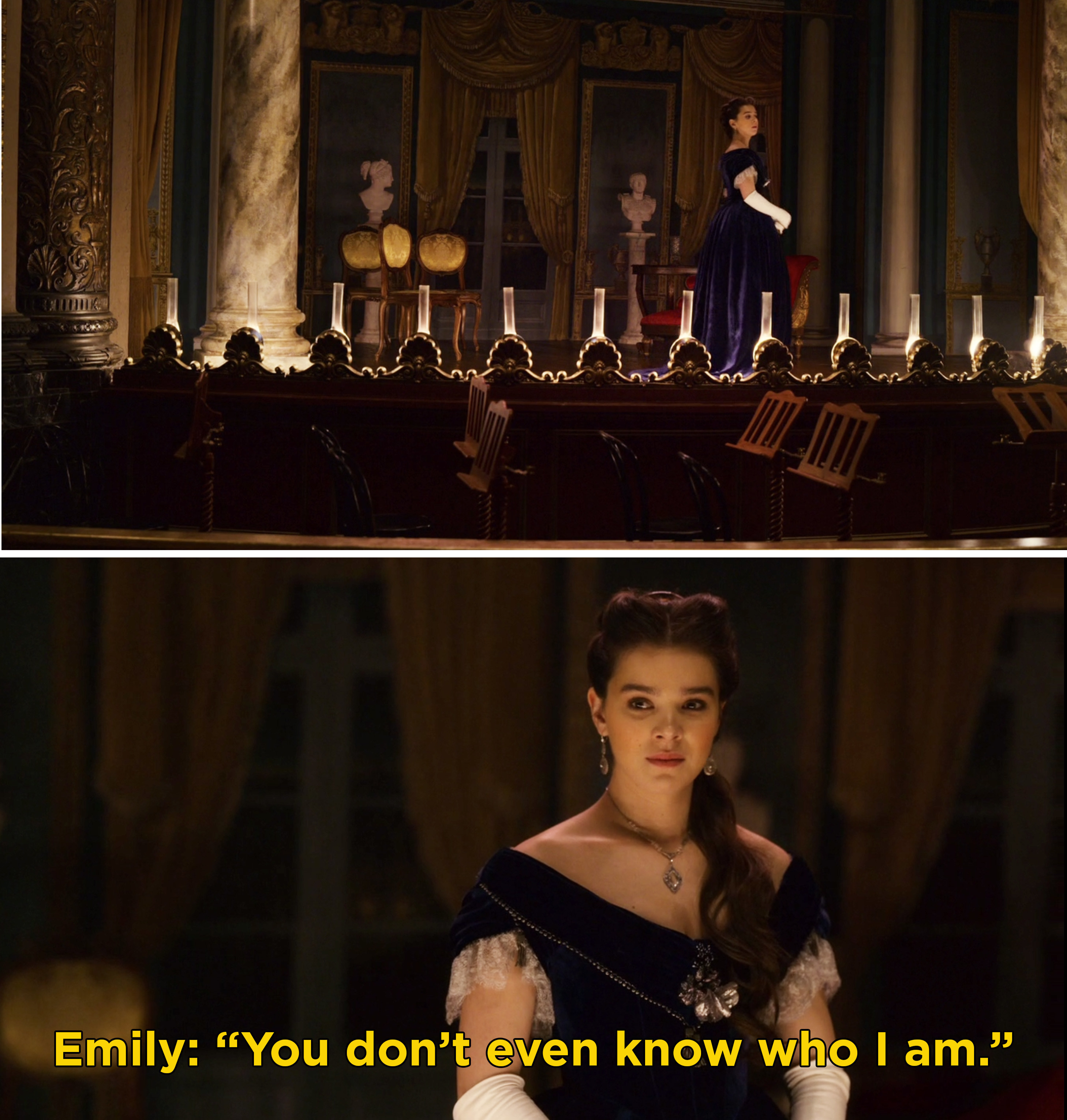 11.
Alongside Hailee, Ella Hunt, Jane Krakowski, Adrian Blake Enscoe, Anna Baryshnikov, and Toby Huss round out an amazing cast that I am obsessed with.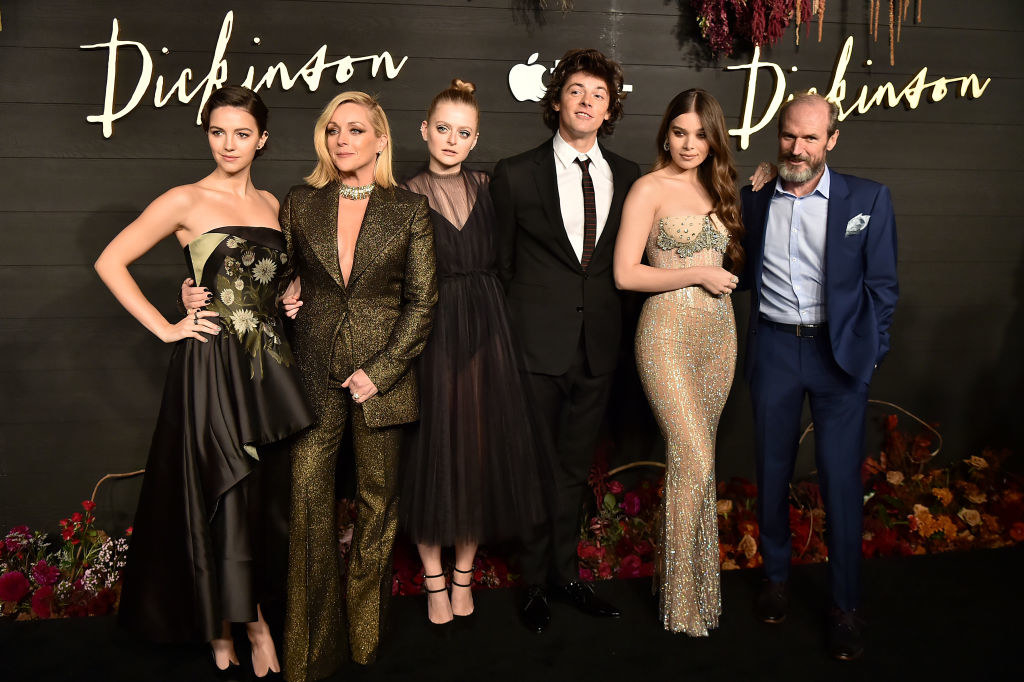 12.
And yes, if you're a fan of Jane's from 30 Rock and her other comedic roles, I can assure you that she brings the same brand of Jane comedy to her work as Mrs. Dickinson.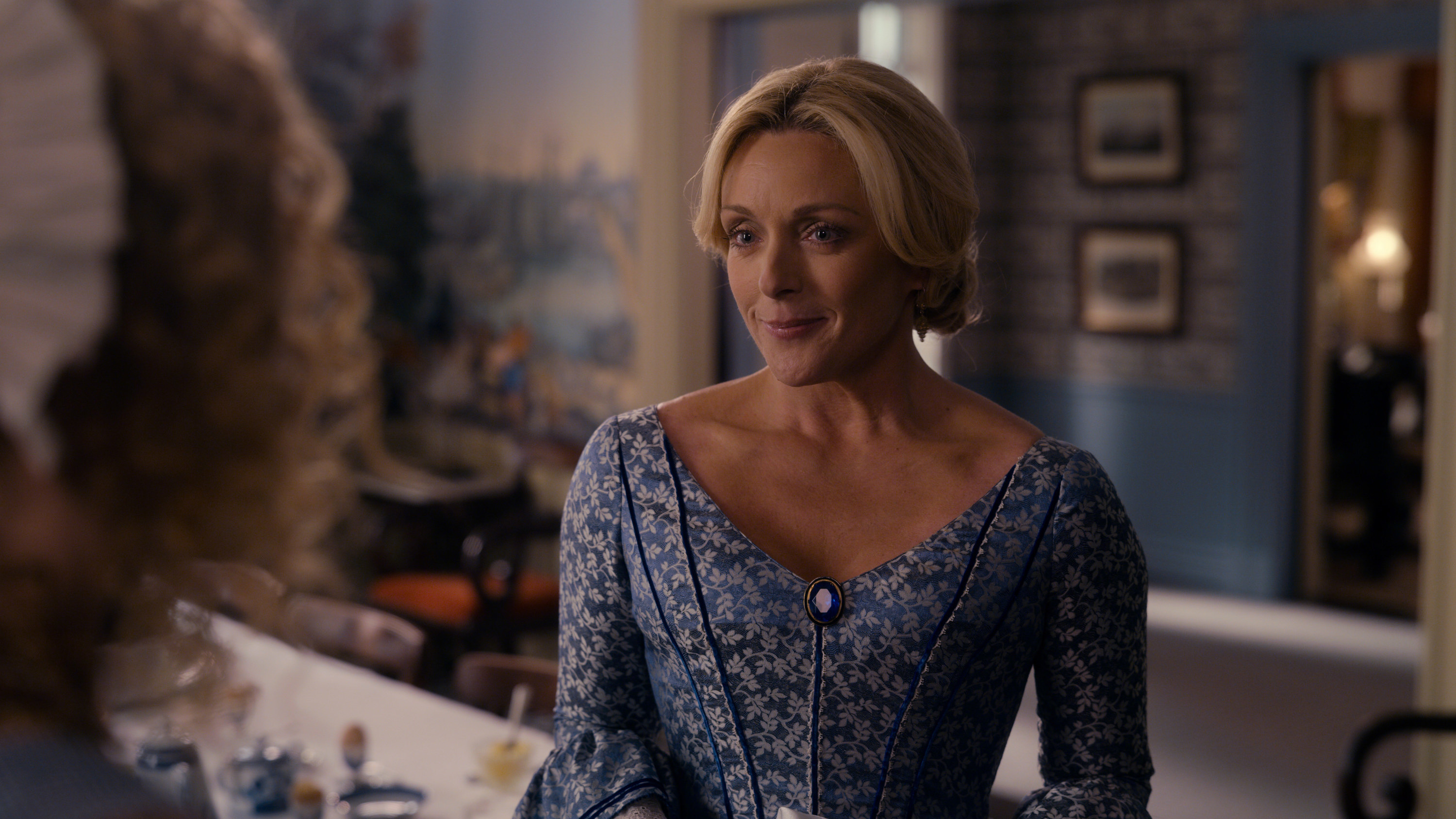 13.
What is great about Dickinson is that it puts Emily and Sue's forbidden relationship front and center and finally allows viewers to explore the relationship that defined a lot of Emily's real life and her poems.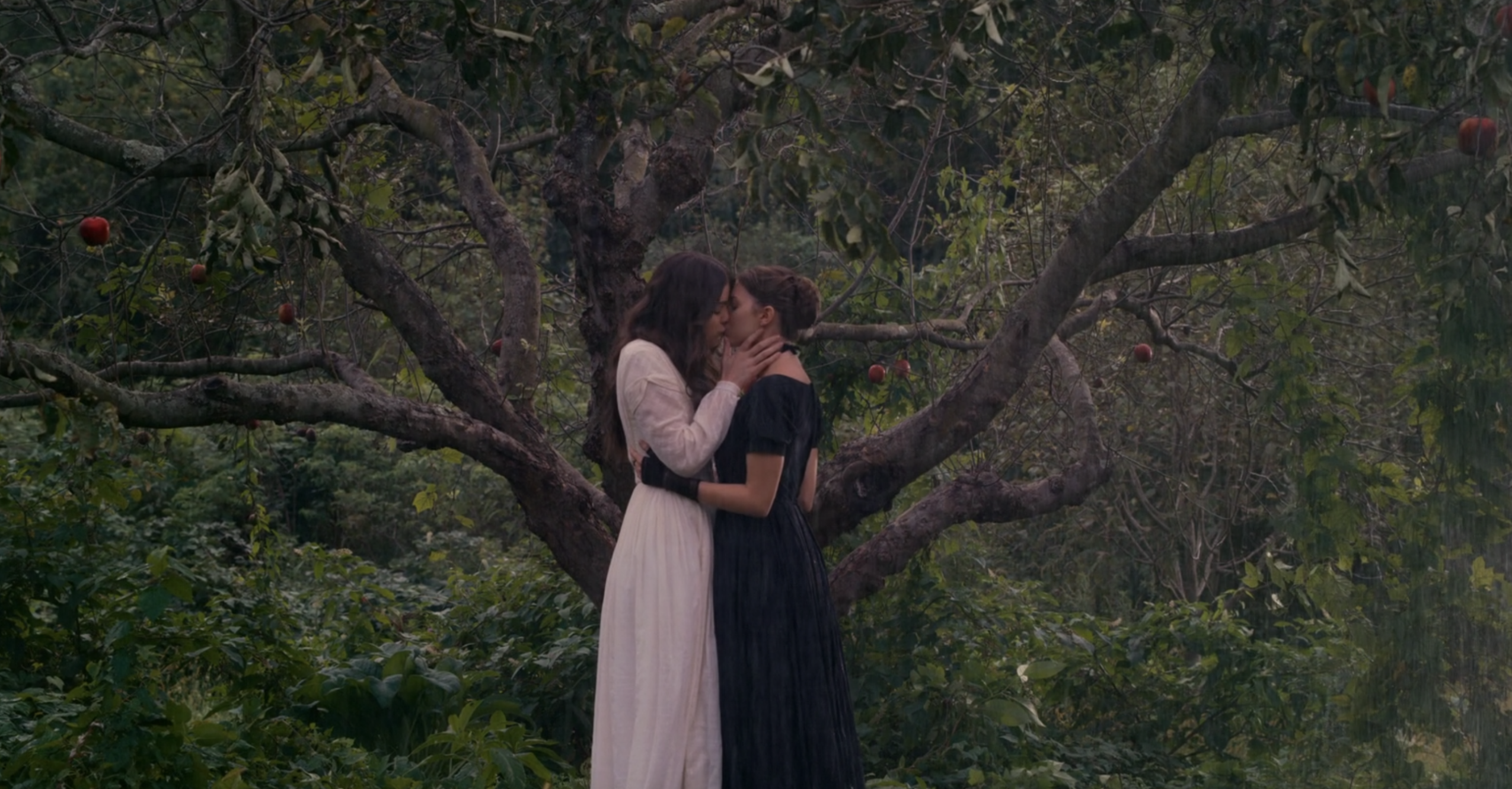 14.
I could write an entire essay on Hailee and Ella Hunt's chemistry in this show. They flawlessly bring pain, joy, and yearning to Emily and Sue's relationship, and it's impossible to look away when they share a scene.
15.
What's also amazing is that every single character is incredibly fleshed out. Each character has their own desires and storylines that allow them to stand out.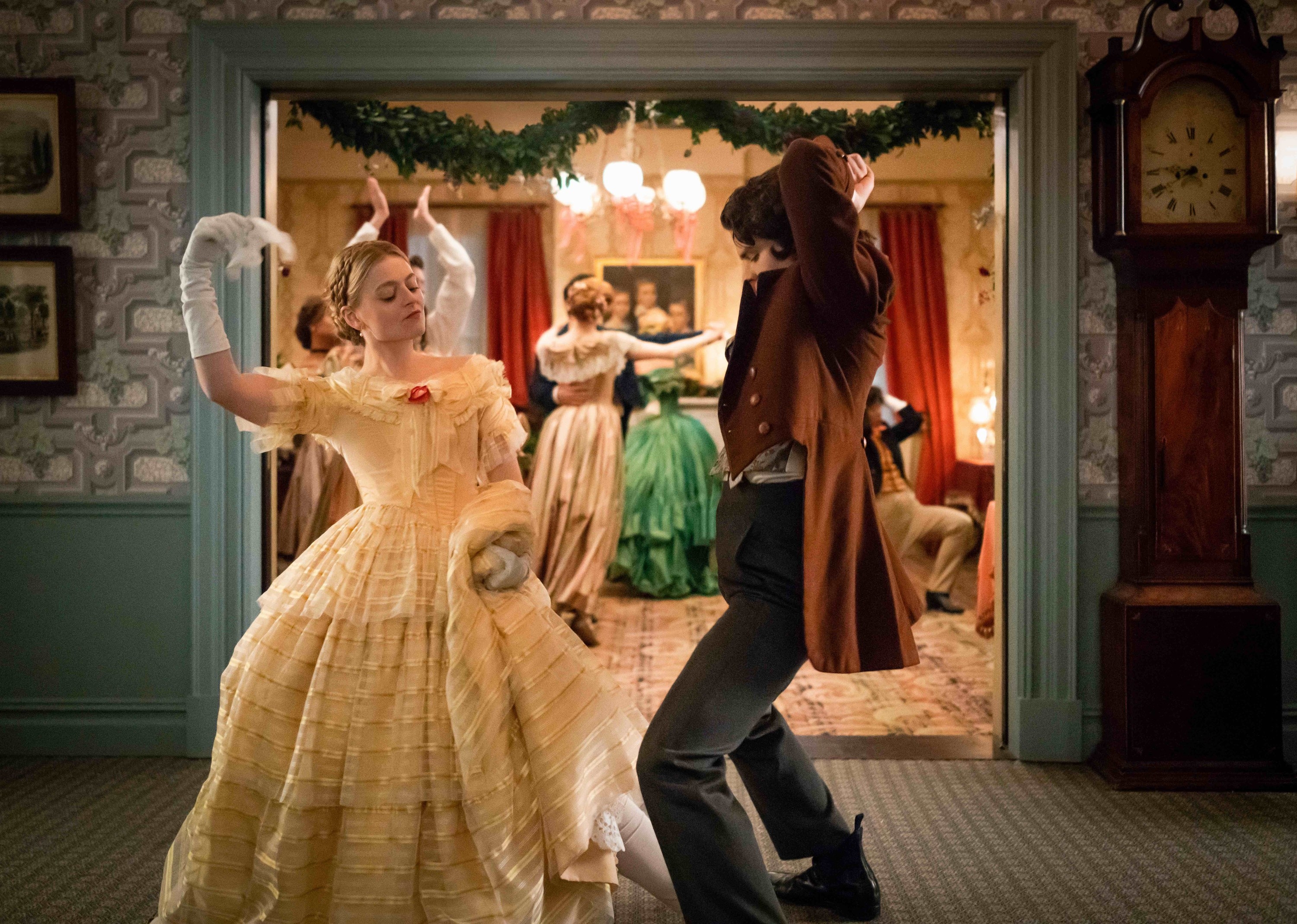 16.
Dickinson also boasts an incredible roster of guest stars. Wiz Khalifa, Ayo Edebiri, Jason Mantzoukas, Finn Jones, John Mulaney, Zosia Mamet, Kelli Barrett, Matt Lauria, Timothy Simons, and Jessica Hecht are just a handful of the actors who have passed through.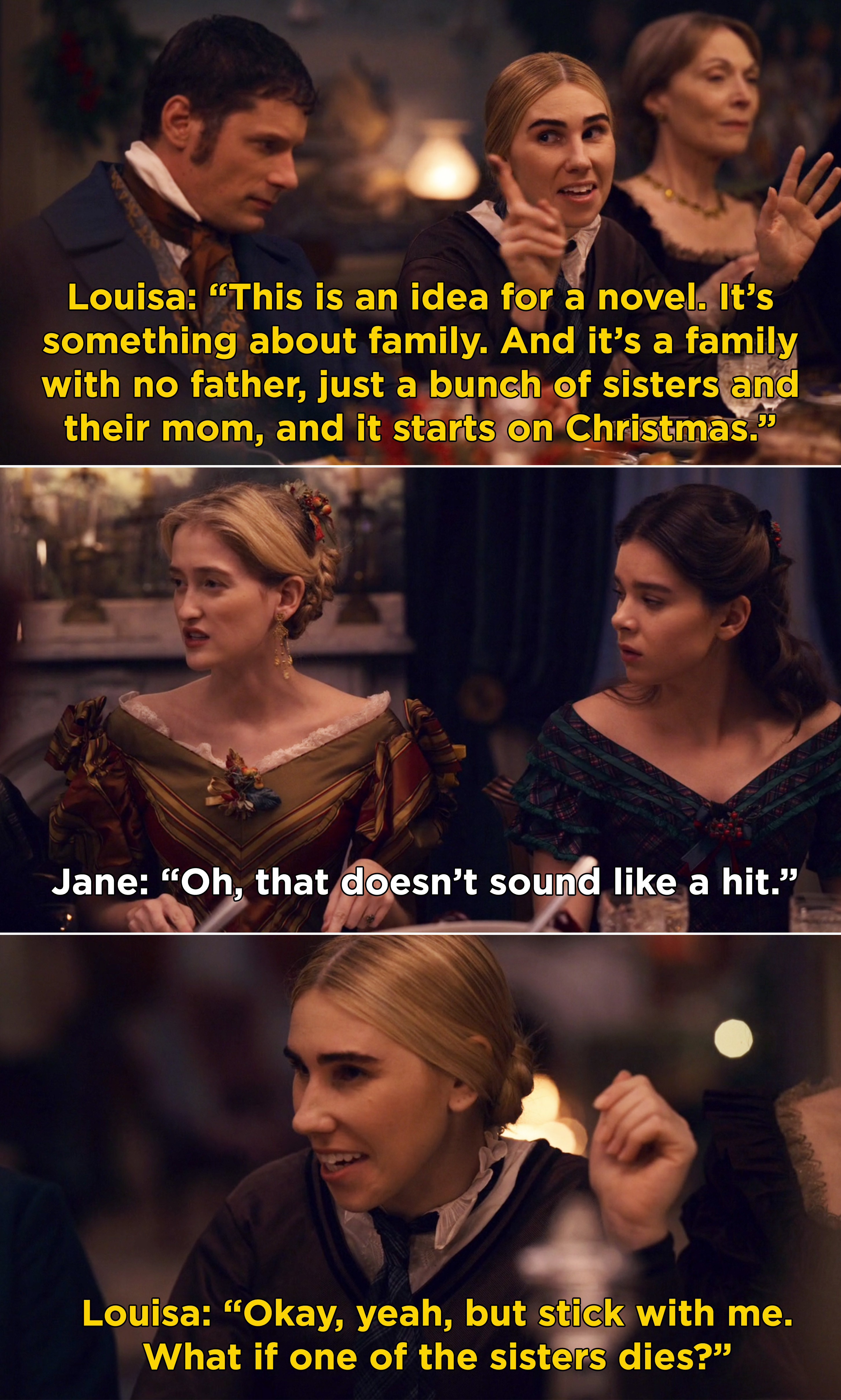 17.
I mean, Wiz literally plays Emily's personification of "Death" in Season 1, and it's brilliant.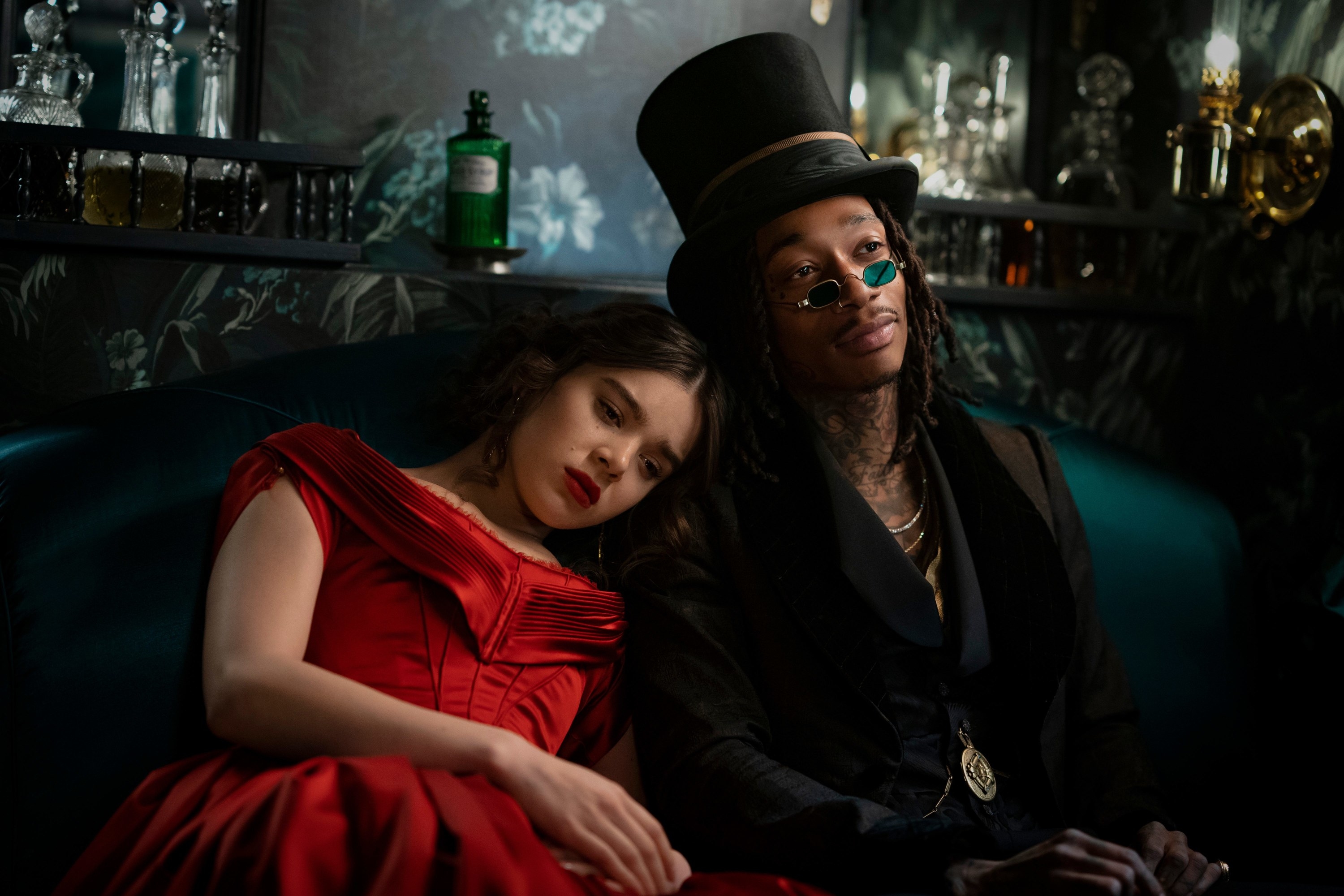 18.
If you love a show that only gets better with time, Dickinson is perfect for you. While Season 1 was special in its own way, Season 2 is an incredible piece of television.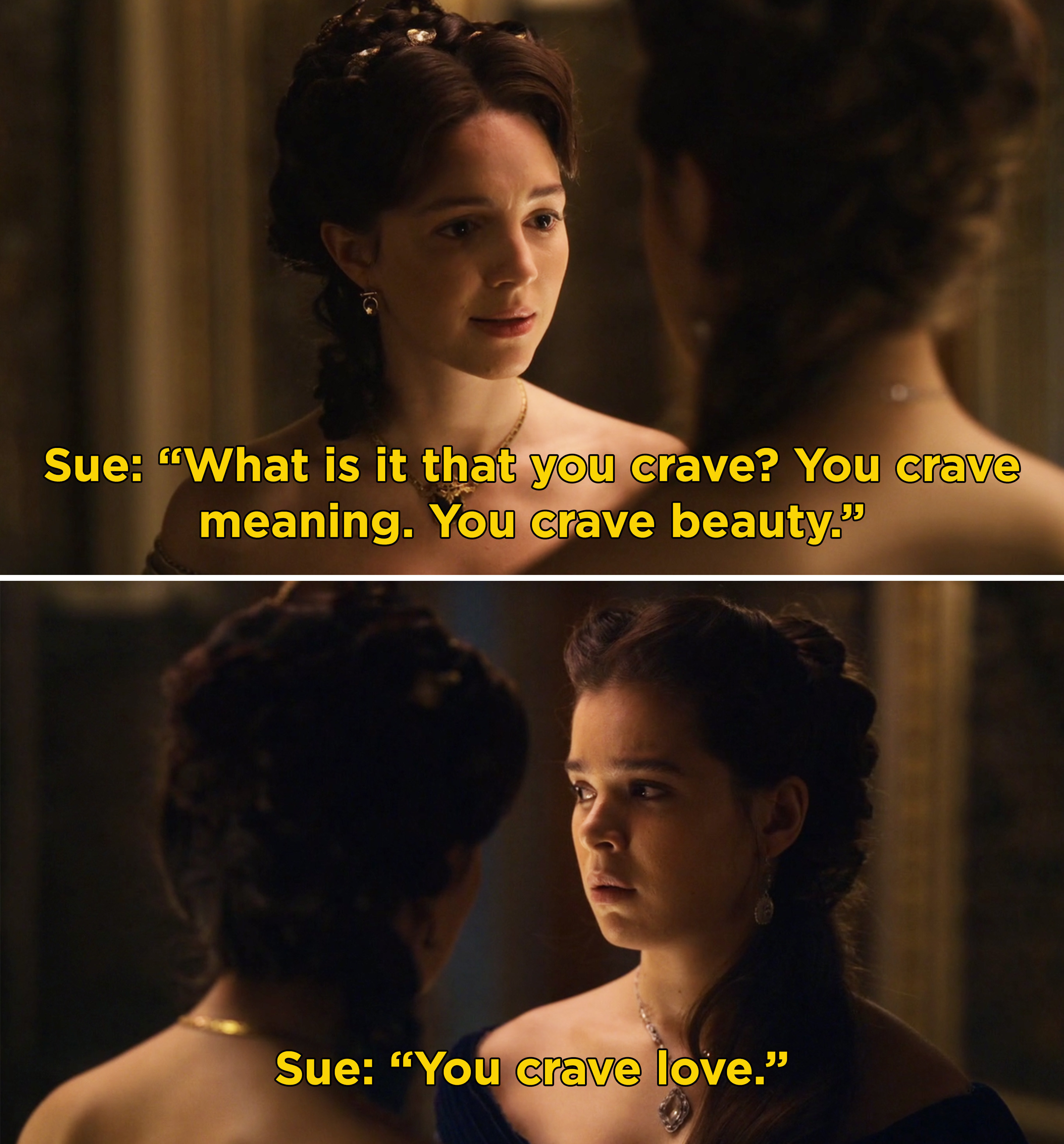 19.
And finally, like shows such as Schitt's Creek and Fleabag, Dickinson uses its comedy to tell an incredible story, and it's not afraid to take viewers to more heartbreaking places for the benefit of its complex characters.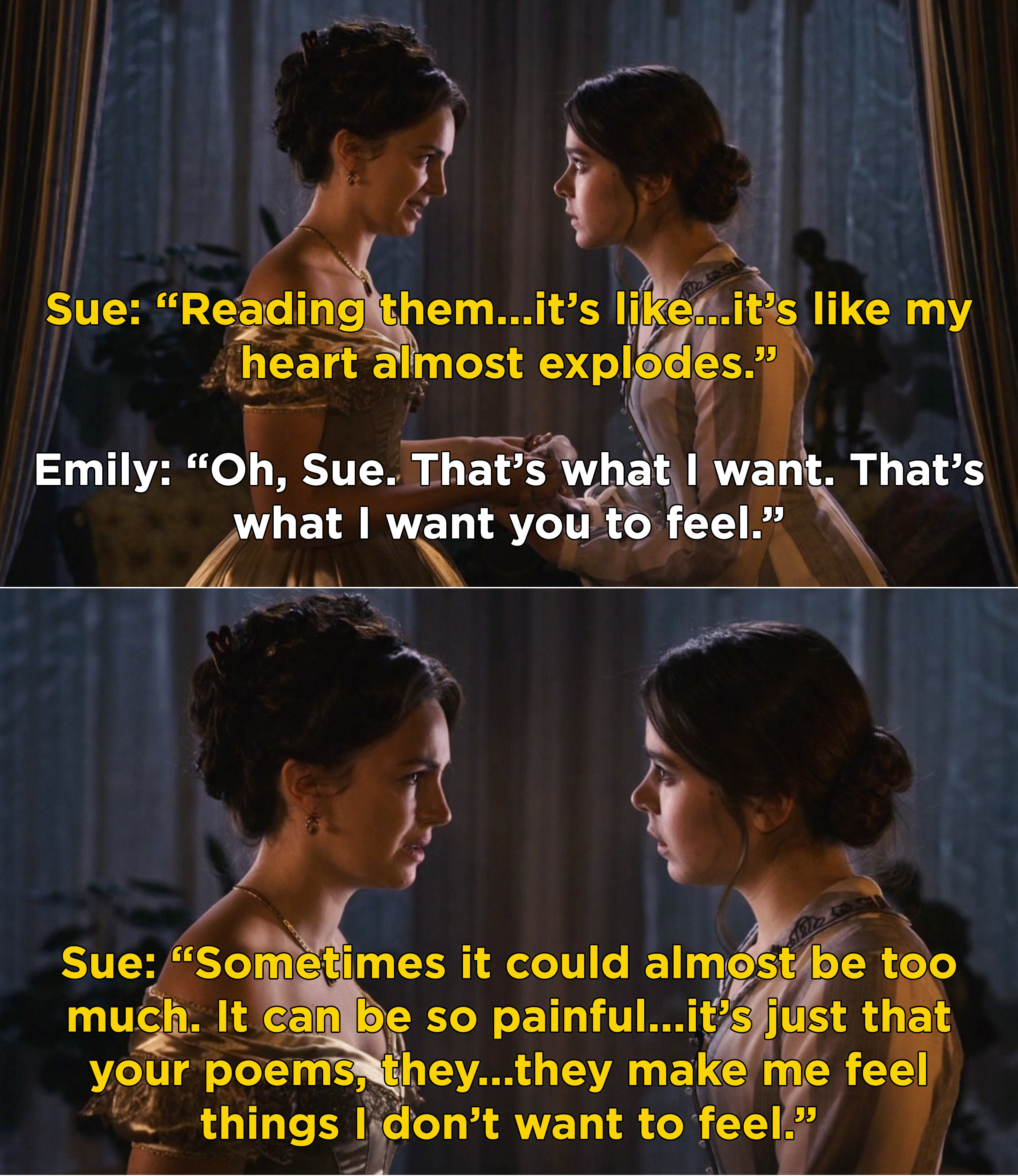 Basically, if you're like me and are constantly looking for a new TV series to binge-watch, this is your sign that Dickinson should be next on your list.