🚨 Warning: MAJOR spoilers from Season 5, Episode 13 of Schitt's Creek. 🚨
One of the many strengths the show has is its ability to combine humor with more emotional moments for the characters.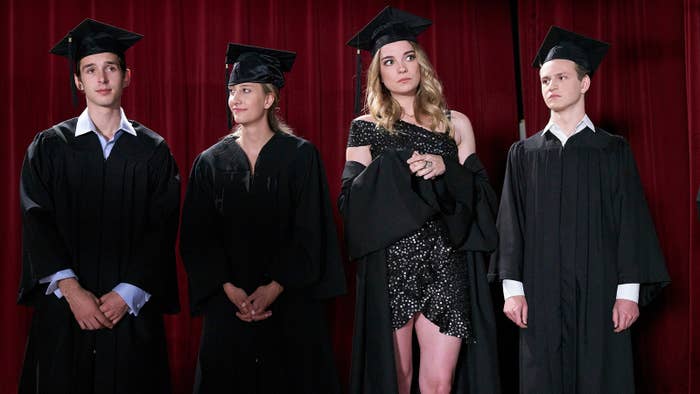 And the latest episode, titled "The Hike," is honestly the perfect example of it!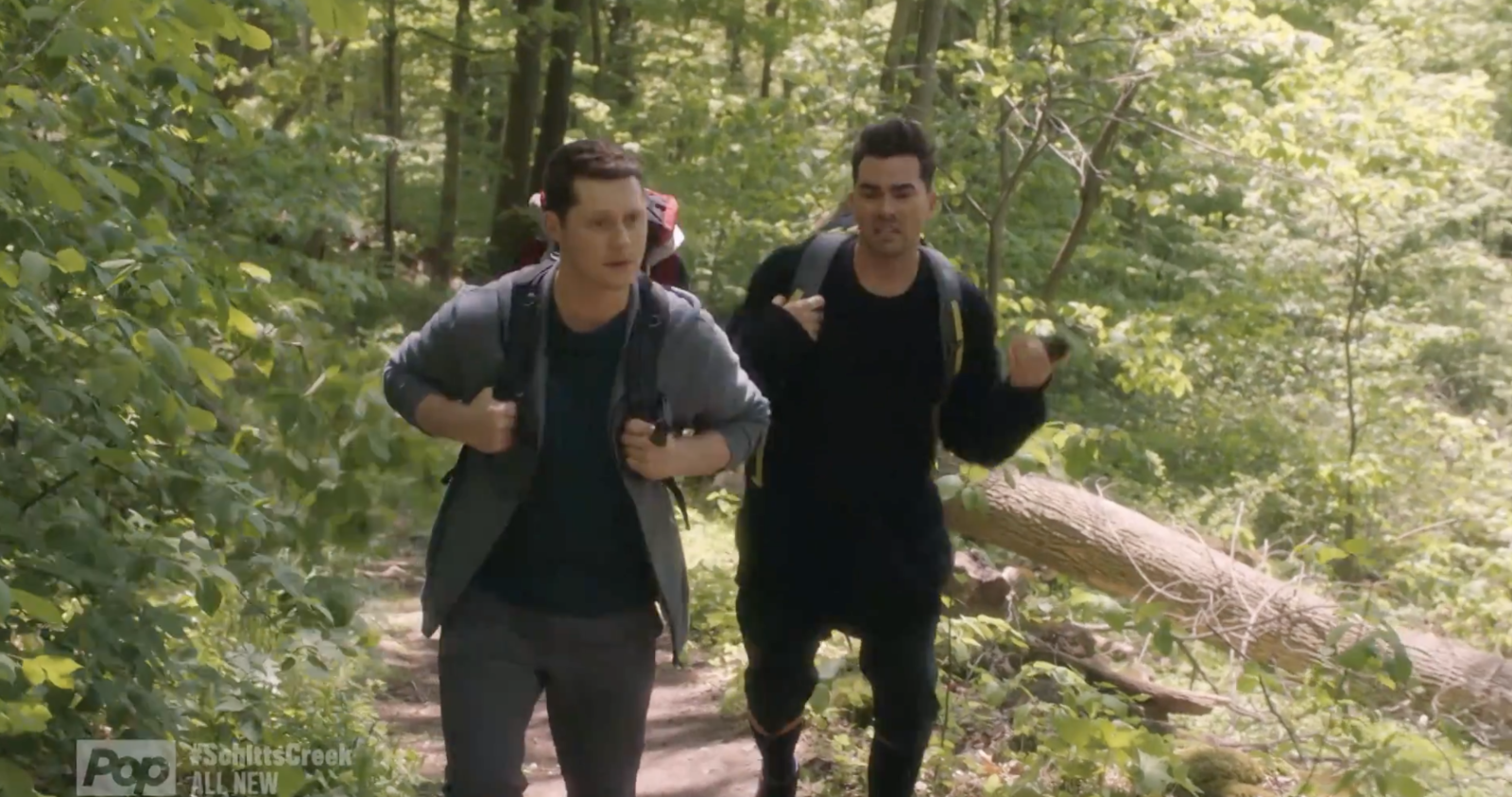 Patrick decides to take David on a hike, which is honestly the funniest visual ever, because David Rose does not like the outdoors.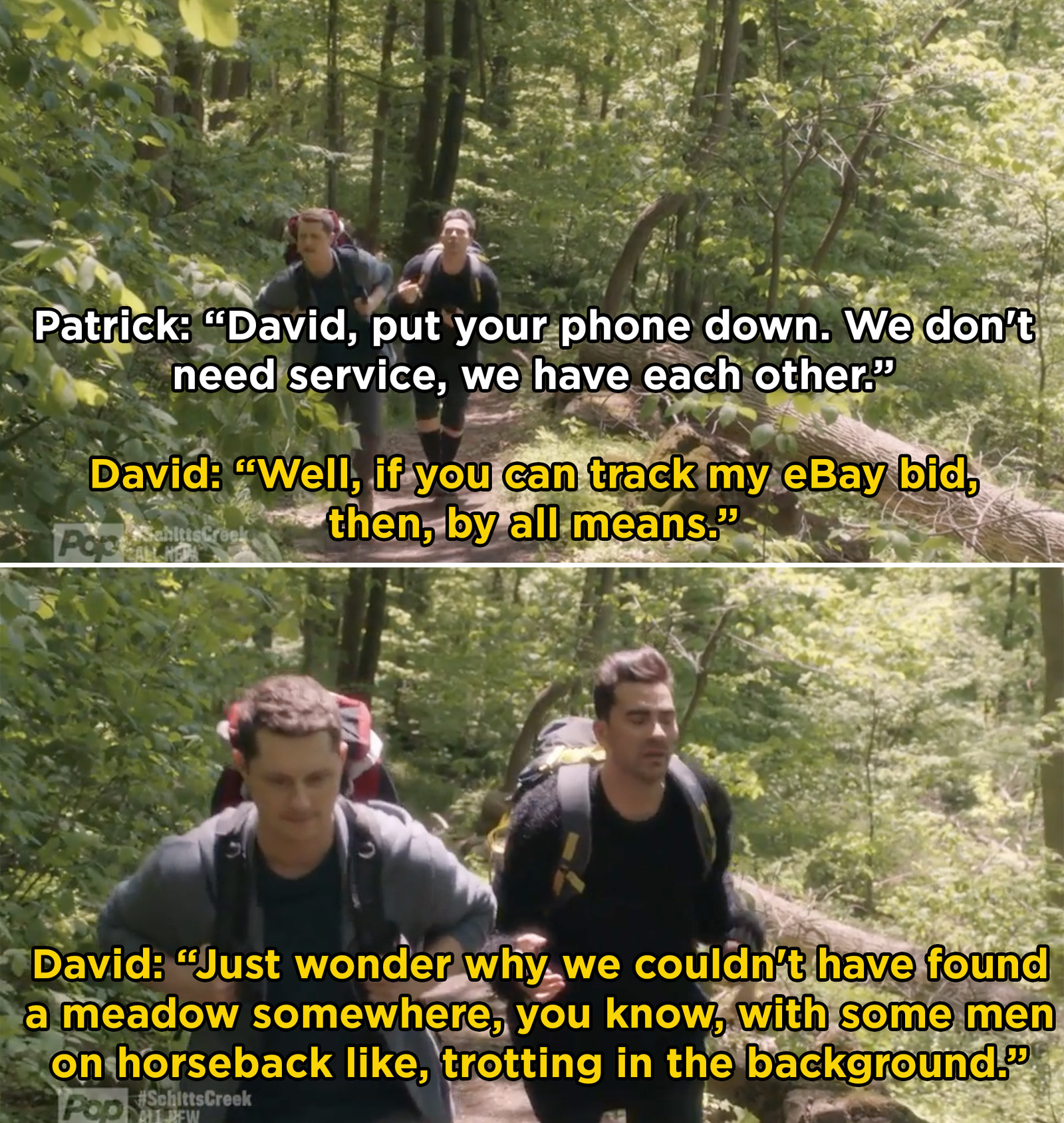 While hiking up the mountain, Patrick ends up getting injured and wants to turn around, thinking the day is completely ruined.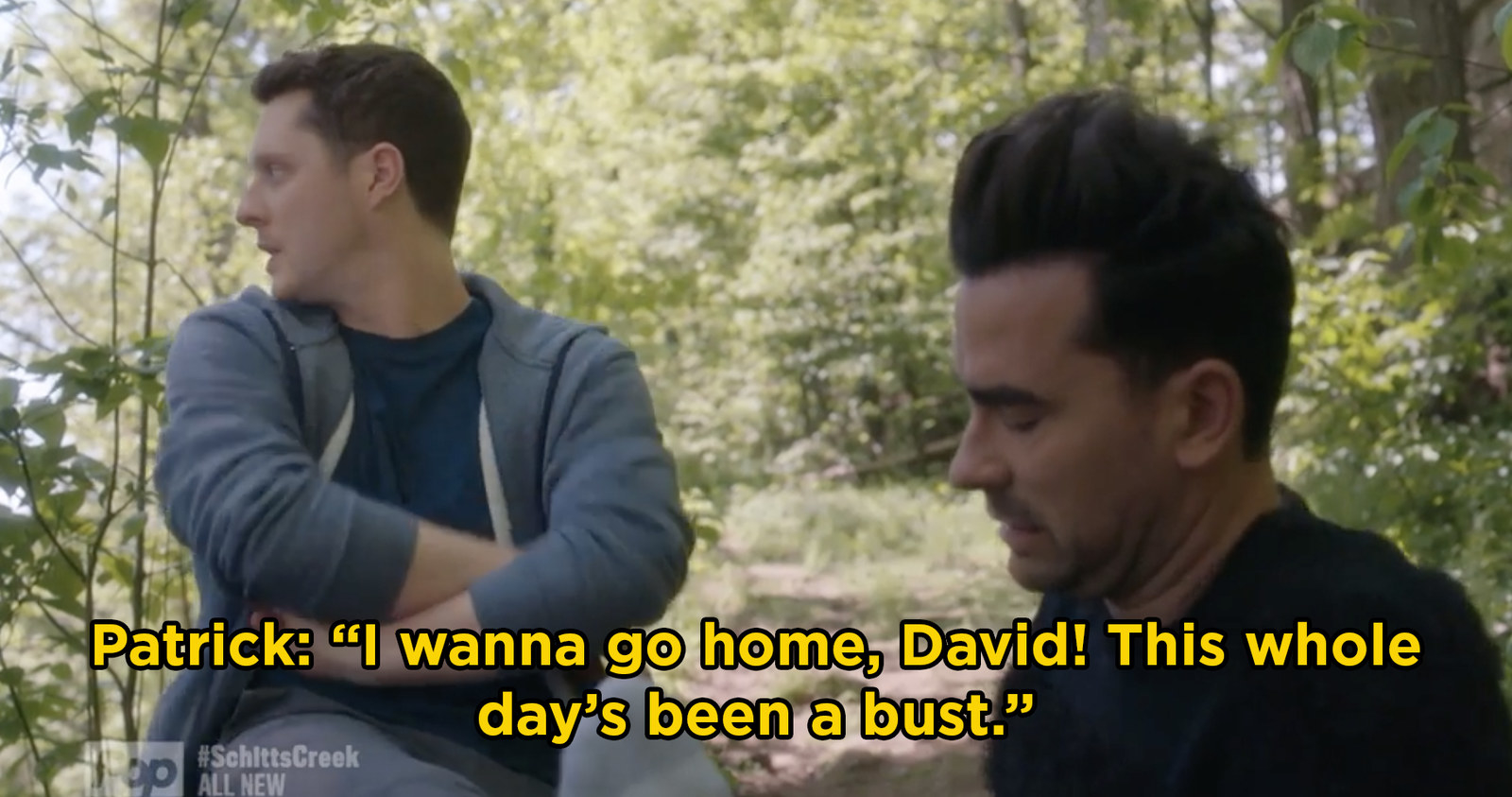 Eventually, David ends up carrying Patrick the rest of the way, which is honestly the sweetest thing ever.
Once they arrive at the top, David begins unpacking their picnic, and this is when the most emotional moment happens.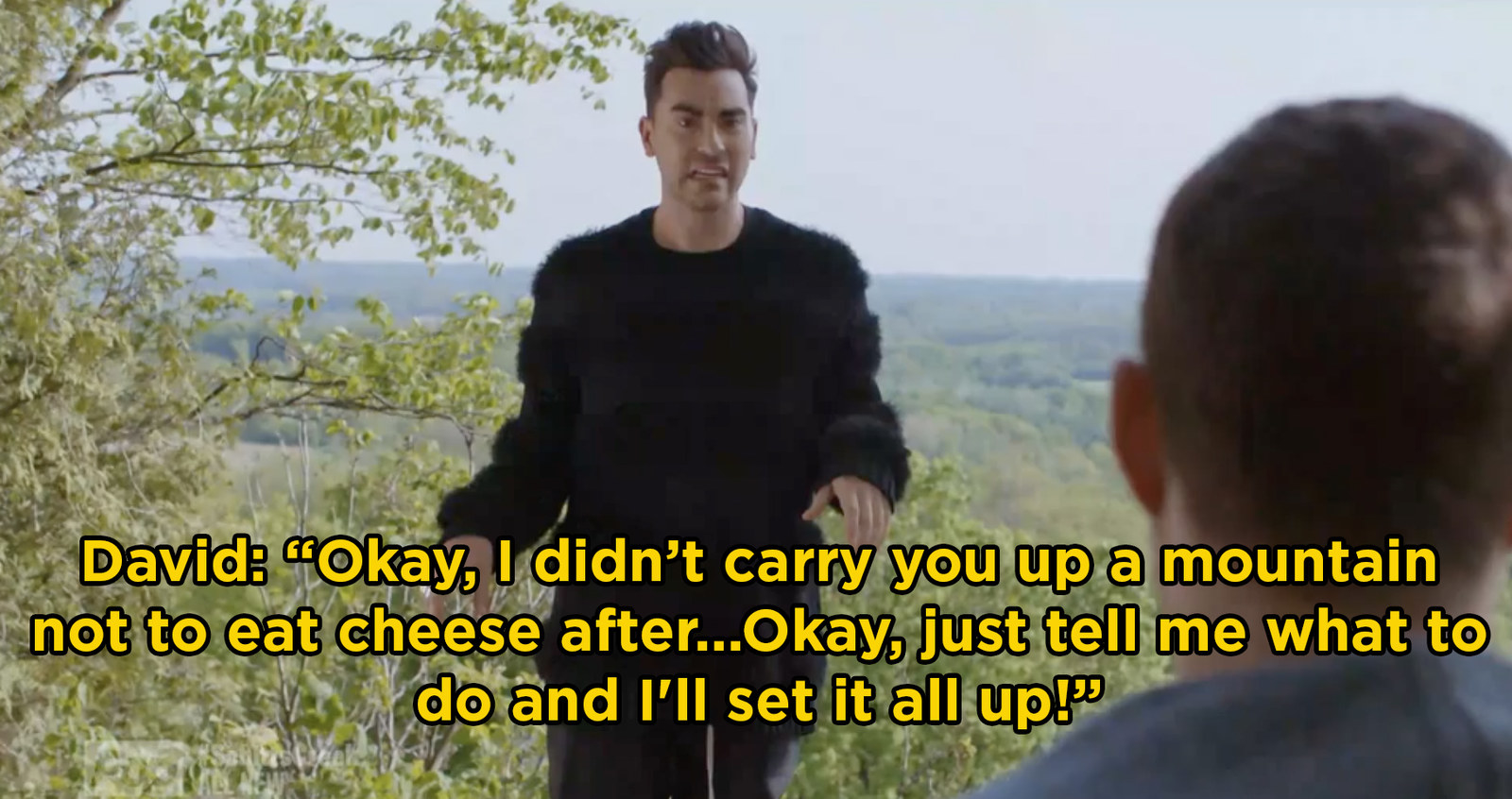 Patrick ends up getting down on one knee and PROPOSING TO DAVID.
Patrick tells David that he used to come to this exact spot after they first met.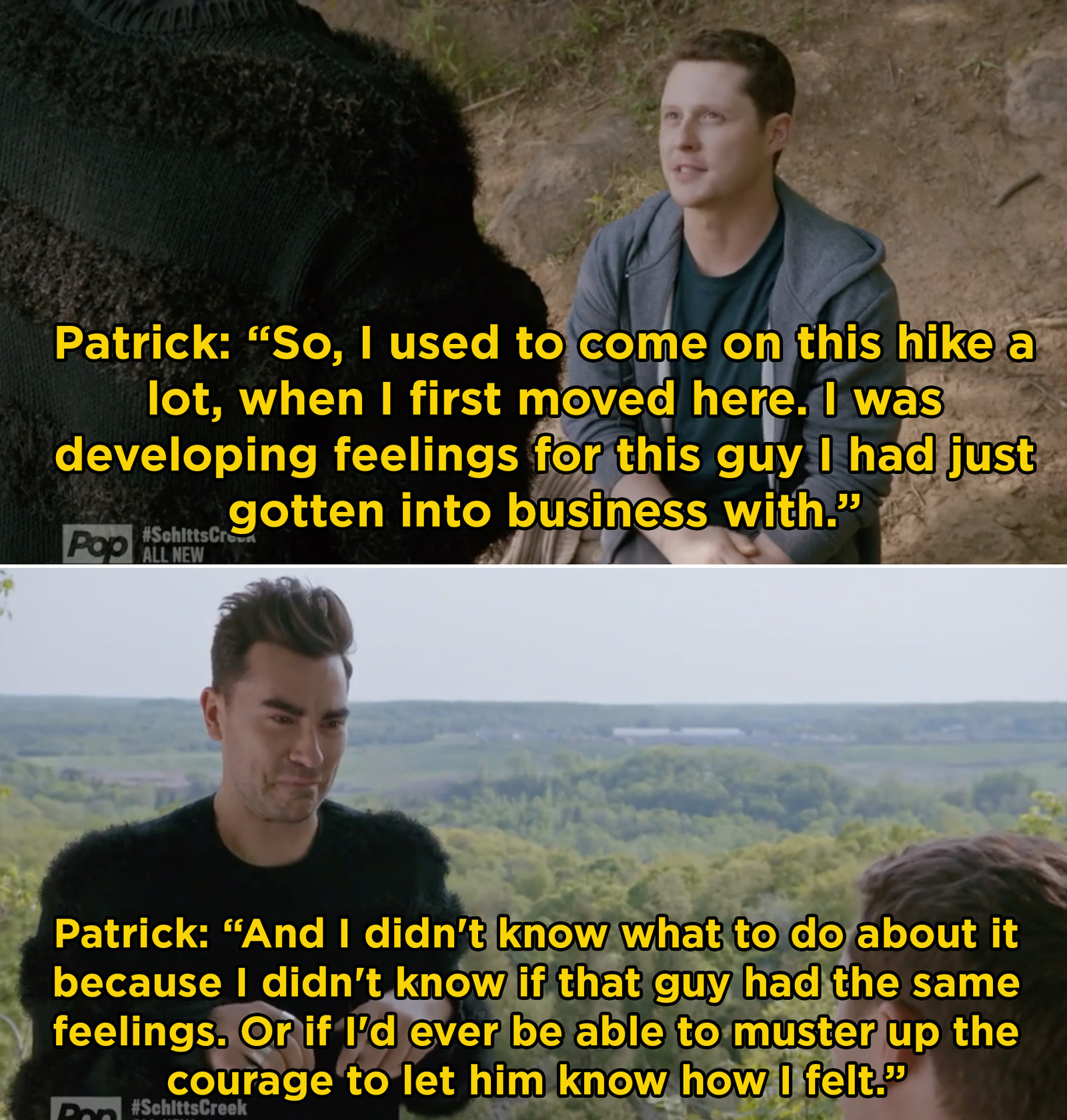 And he thought that this would be the perfect location to ask David to marry him, because it's where he realized that David was more than just a business partner.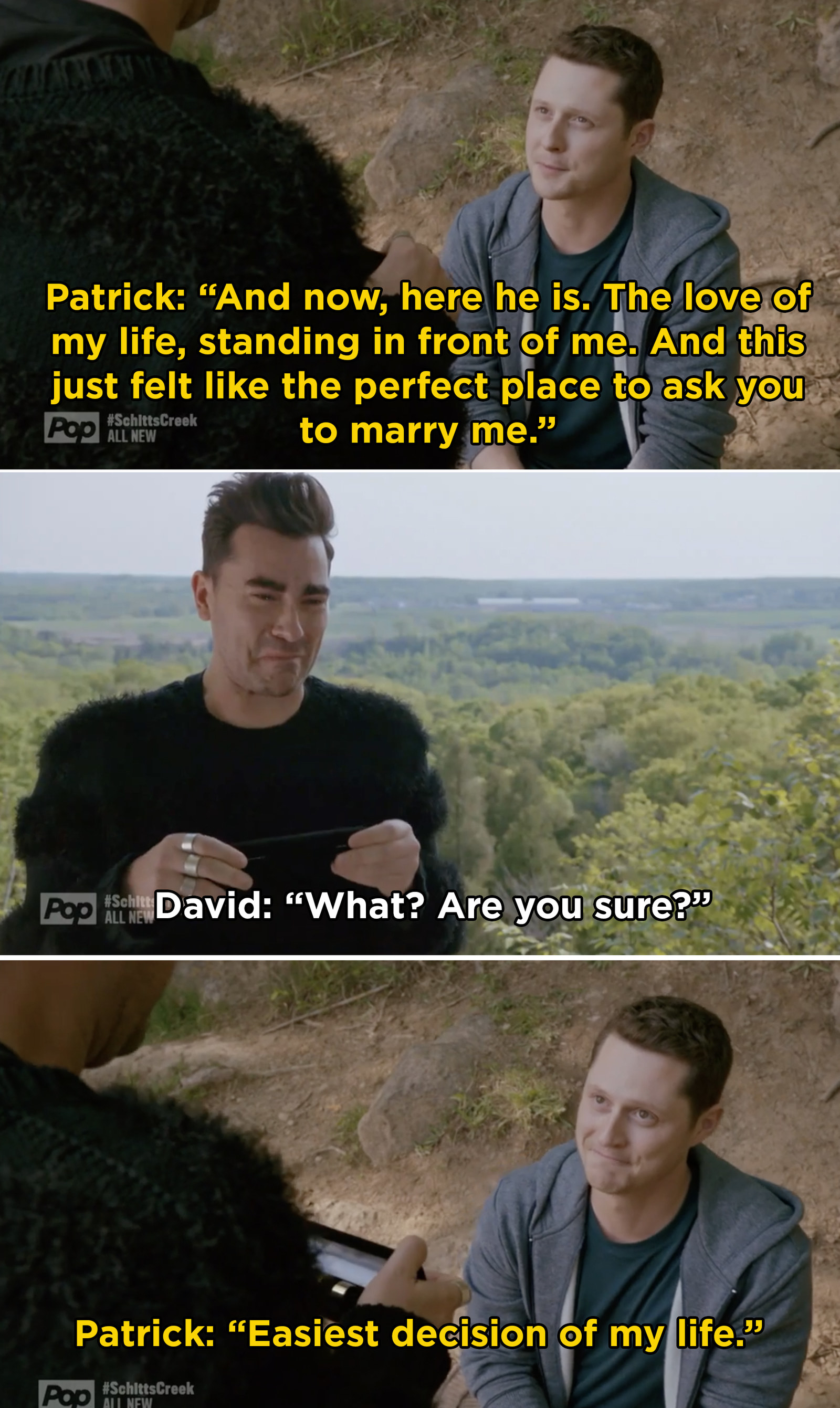 Also, the engagement ring Patrick gave David was actually four gold rings that match the four silver rings that he always wears — like, this is true love and I'm sobbing.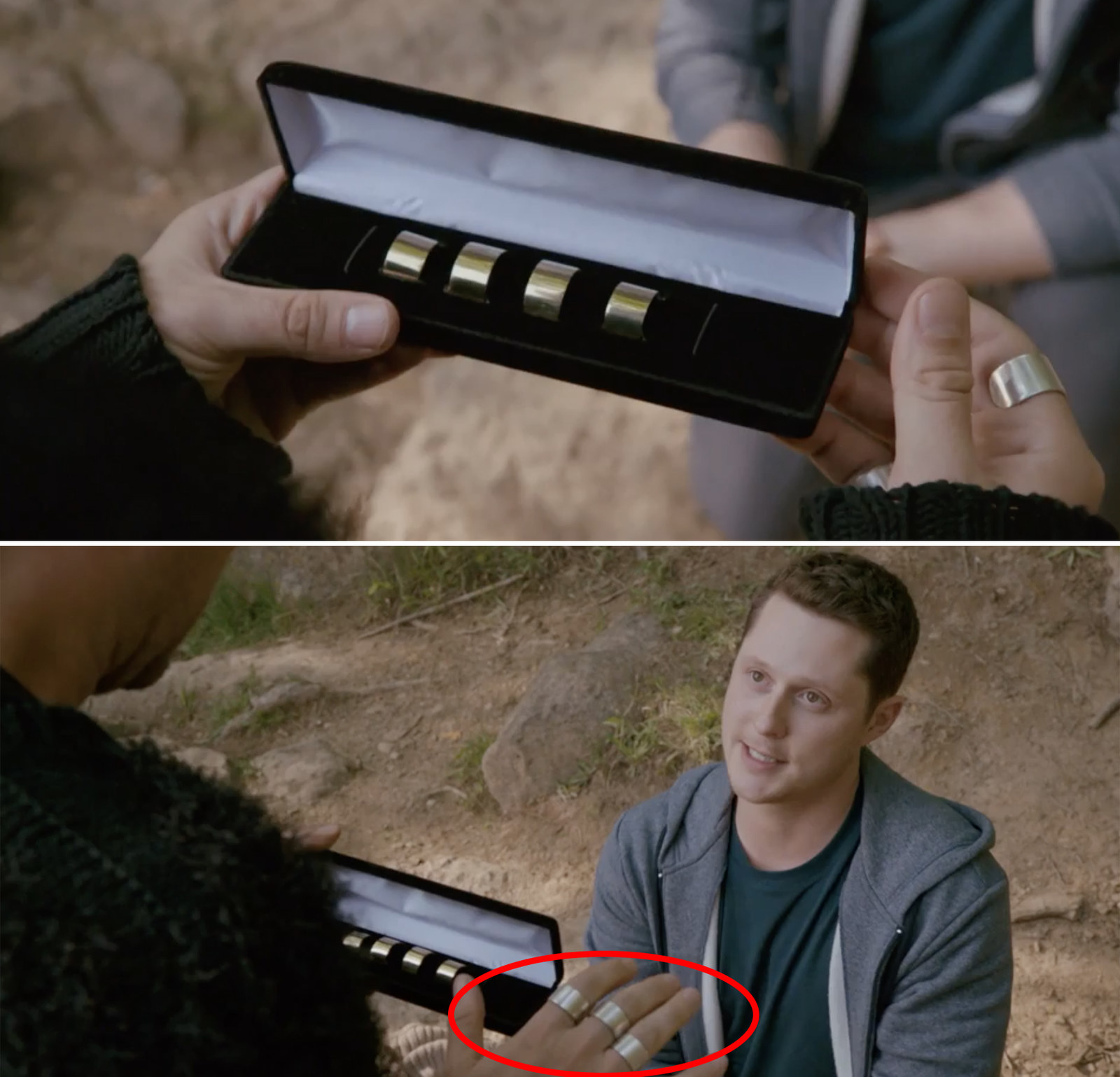 I honestly never thought anything could top Patrick singing "Simply the Best," but Schitt's Creek proved me wrong.
And I'm not the only one who's emotional over this episode:
And if you want a behind-the-scenes look at the episode, you can watch Dan Levy and Noah Reid talk about how it came together here:
So, there you have it! David and Patrick are officially engaged and I'm sure next week's Season 5 finale will feature the entire Rose family hearing the exciting news!