It's officially been a year since the World Health Organization declared COVID-19 a global pandemic, changing so much about our daily lives. And for many of us, that included our finances.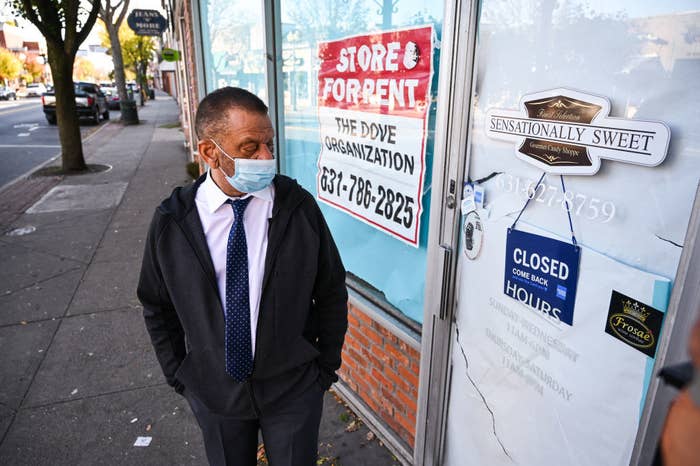 To mark the anniversary of this long, strange, and difficult year, I asked the BuzzFeed Community to share how the pandemic has affected their finances. Here are their stories:
1.
"I was lucky enough to stay employed at one of my jobs while the other was closed all but two weeks for a whole year (restaurant)."
2.
"Financially we are doing fine. Because of the nature of our work, my husband and I have been making significantly less money over the last year but we've made some hard choices. We no longer have any kind of streaming services or internet at home. No subscription boxes. No eating takeout. It's been an adjustment but our bank account hasn't suffered too much. We're very fortunate to have had extra expenses that we COULD cut."
—Anonymous
3.
"I'm an aesthetician, and I was working at a high-end luxury spa in early 2020. When the pandemic hit in March, business slowed to a crawl and each day was, "You don't have clients. Don't worry about coming in," for 2 weeks until spas/salons were finally shuttered."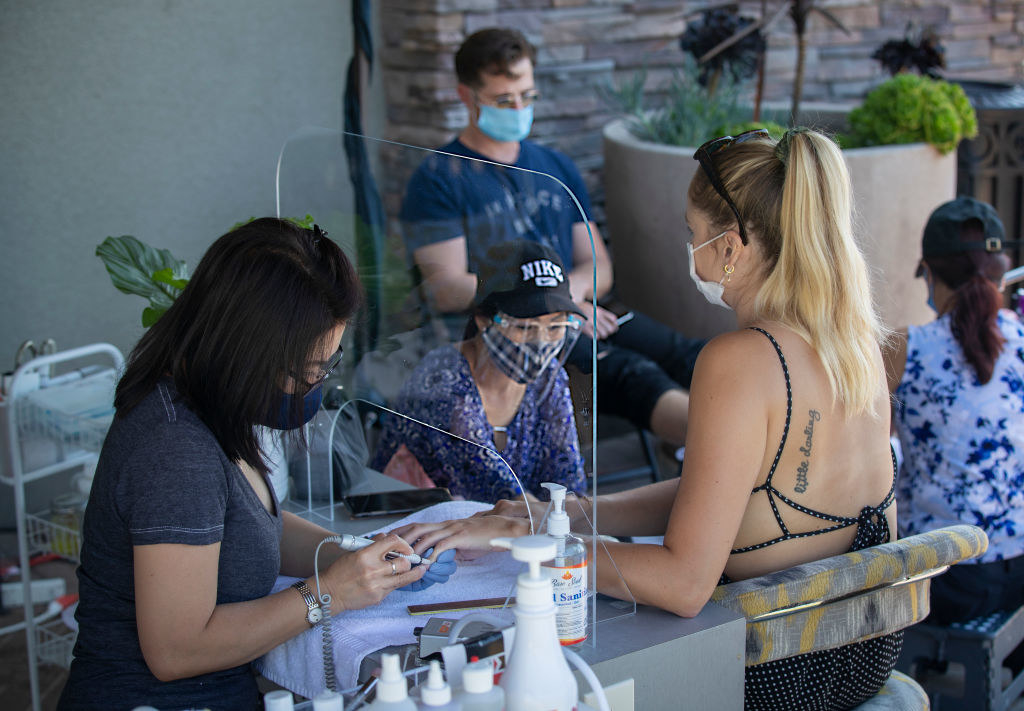 4.
"I moved home before the pandemic started. I was supposed to save to do some traveling or *whisper it* change jobs, but since the pandemic and working from home, I've saved so much money as I'm only properly shopping for food every couple weeks as opposed to daily! I was able to buy a car and give a deposit, pay all my car insurance, and pay off my credit card."
5.
"When my entire family tested positive, I had a serious panic attack realizing I had no immediate debit to cover necessary expenses. After we recovered, all the foregone expenses due to closures, limited socializing, and the trauma of ever finding myself in that situation ever again became snowball debt payments. I'm going onto month 10 of debt payments and only 4 more until I am entirely debt-free. All the while, I have also been aggressively saving so that if something scary ever happens again, I am better equipped to take care of it. Be prepared!"
6.
"I'm fortunate to be a salaried employee and an essential worker. But still, I'm paycheck to paycheck and every time my savings finally builds up, an emergency happens. Having student loans suspended, I was able to replace my hot water heater and siding that's been damaged for a few years. I'm working now to save for future emergencies and prepare for when student loans return."
By the way, federal student loan payments are currently suspended through Sept. 30, 2021. The freeze doesn't include private student loans because they aren't owned by the government, but you can contact your loan servicer to discuss your options if you've been struggling to make payments.
7.
"I was privileged enough to have a job that transitioned to full-time WFH with little effect, and I was able to keep it and was even lucky enough to get a raise in 2020."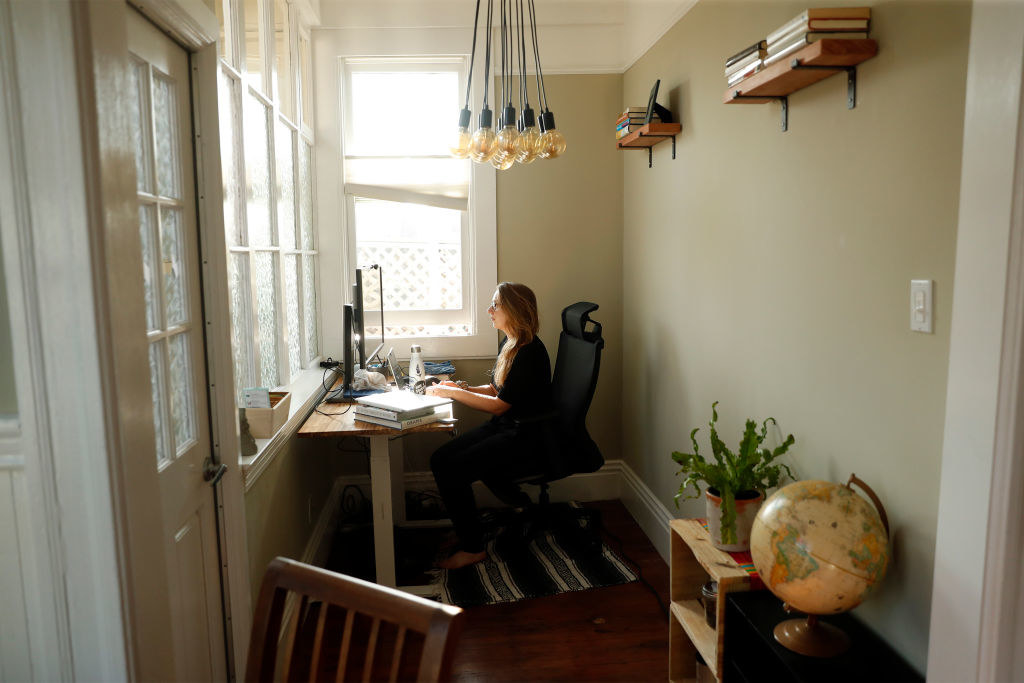 8.
"At the very beginning of the pandemic, I was furloughed for three months; although we all knew there was no guarantee of anything. I'd seen the writing on the wall and had been applying for other jobs."
"I got a temp gig with a tech startup, which helped keep things together. And then my husband's salary was cut by 20%, although we knew we were lucky he kept his job at all: travel industry."
"Fortunately I did well in my temporary job, and they converted me to permanent. My husband's salary went back to normal in the new year, so in spite of having a stressful, scary 2020, 2021 is looking up."
—Anonymous
9.
"I'll be the first person to admit my privilege and that I actually benefited financially. Last March, I was finishing my master's and earning a whole $1,000/month as a grad assistant. I was burnt out, and doing the math, I would not have had a dollar to my name by the end of April."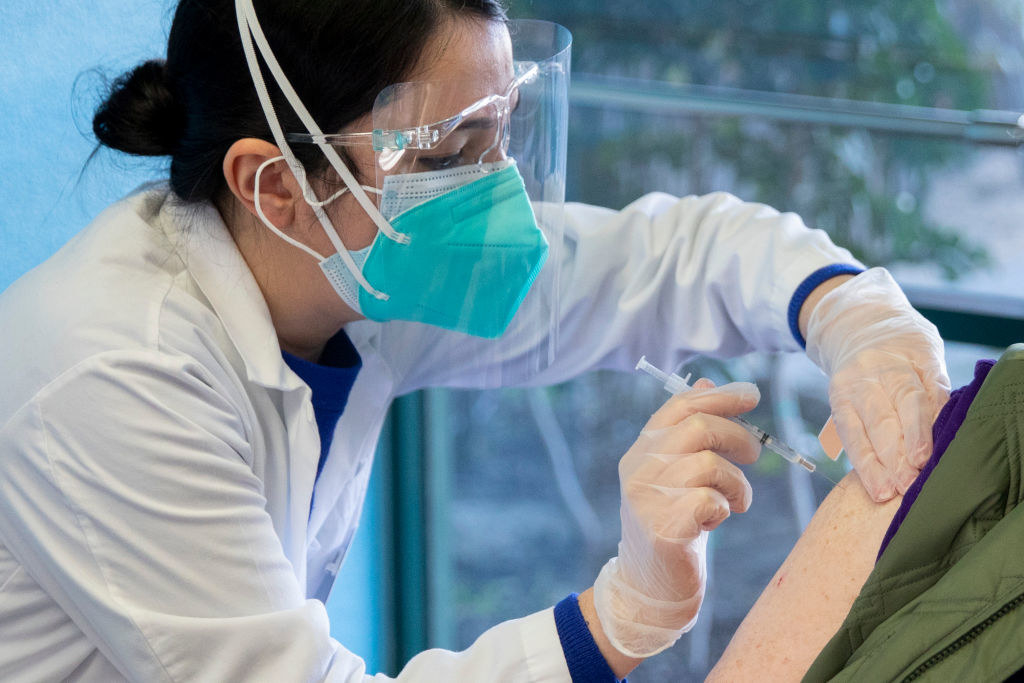 10.
"Before COVID-19, I wasn't making a ton of money as a preschool teacher but at least I had a steady job. Last March, the center shut down for a few weeks when the pandemic began."
"Even when it reopened, I couldn't go back to work because my kids' schools stayed remote and I'm a single mom with nobody else to take care of them.
"I've been doing freelance transcription work from home and I am very grateful for that income. But it's not a lot. It's been a year now and I still haven't been able to go back to work. Meanwhile my ex-husband's finances have been affected not at all. From what I've seen, in most cases, the pandemic has had a much more significant impact on mothers' job situations than fathers'."
Factors like needing to stay home with kids during remote schooling have affected more women than men. For example, in September 2020, some 1.1 million people left the workforce: 80% of them were women.
11.
"I'm lucky that I haven't been unemployed this past year, but I've become an absolutely religious saver. I used to save here and there when I remembered to; now I'm putting as much as I can into multiple savings accounts, and I budget and save for absolutely everything."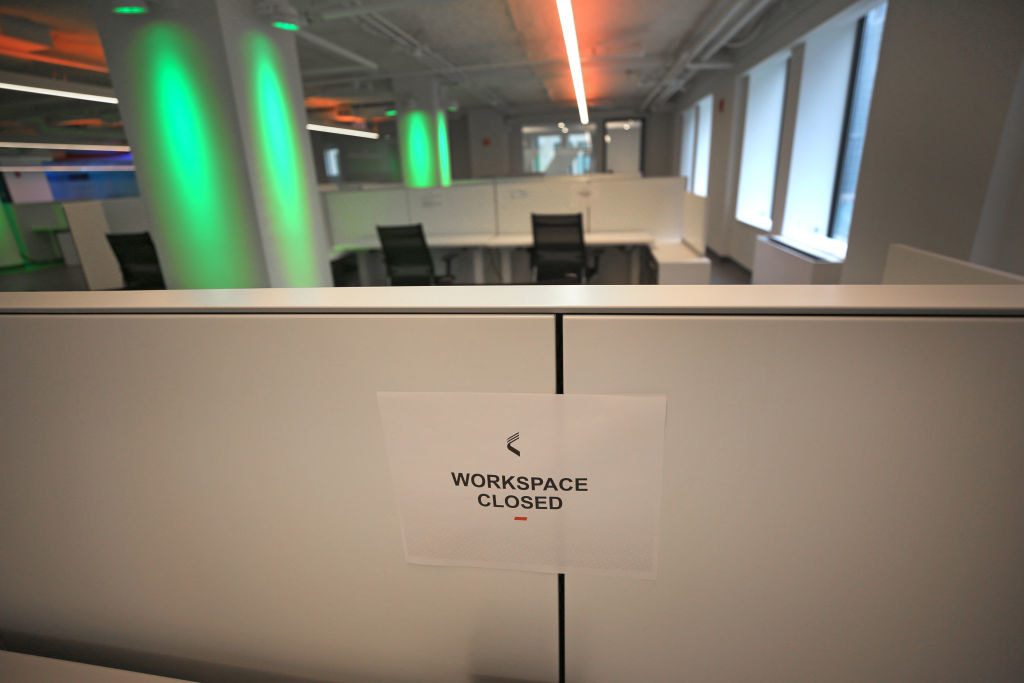 12.
"To be honest, the pandemic taught me how to be financially independent. I graduated college in 2020 right after the initial lockdown and my parents paid for everything up until then. I worked at a restaurant during the entirety of the pandemic, which resulted in my being broke for most of it. Bad tips and scarce hours resulted in being broke almost the entire year as I struggled to pay rent. Luckily, I'm on the other side of it way smarter with the money I've worked so hard for."
—Anonymous
13.
"I've recently graduated university and moved to a new country (the UK) to be with my fiancé; however, as soon as I moved, lockdown hit. I'm currently looking for a new job but haven't found anything for three months."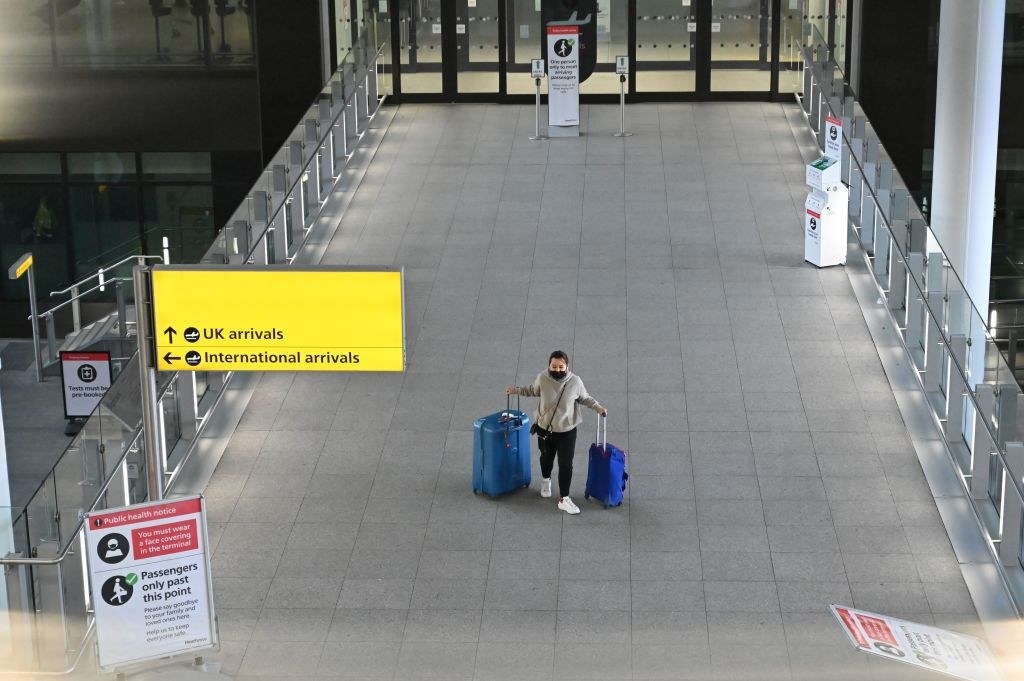 14.
"My fiancé has had depression and PTSD for a long time. The pandemic really hit him hard, making his illnesses worse. He became suicidal and quit his job to start group therapy. His job didn't offer disability or FMLA so he had to quit. He applied for unemployment with a physician note stating he's unable to work. He hasn't found work, is still suicidal, and has $0 money incoming. My salary alone cannot support us. Everything is hard and sad lately."
—Anonymous
The past year has been rough on many people's mental health. Throughout the pandemic, roughly 1 in 4 adults who responded to the Household Pulse Survey said that they'd experienced symptoms of anxiety or depression. If you or someone you know is having thoughts of suicide, you can call the National Suicide Prevention Lifeline at 1-800-273-8255 to speak with a counselor 24/7. It's free and confidential.
15.
"I used to bake for restaurants, but the money I earned did not earn a livable wage. When the pandemic hit, I couldn't bake and I don't qualify for unemployment."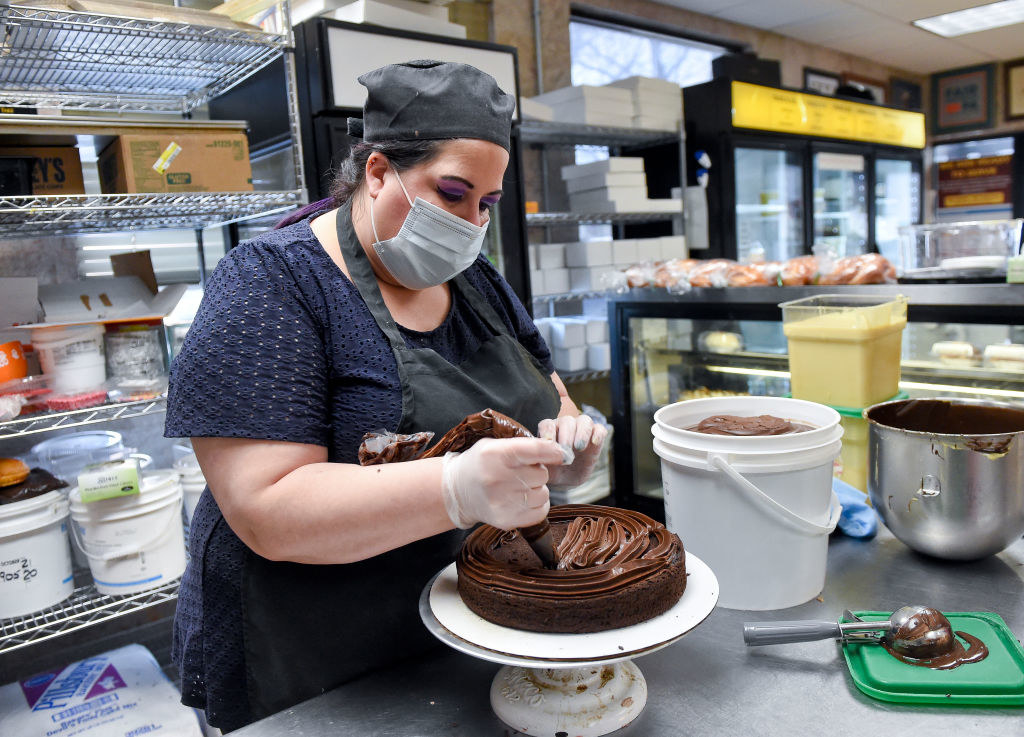 16.
"In late 2019, I chose to go part-time because I began pursuing my master's, and chose to supplement my income with extra tutoring jobs. It's been tough because it's a feast or famine situation: I work like crazy when things are going well and no one is getting sick, but I lose a lot of income when someone (including myself) needs to go into quarantine or self-isolate. On the other hand, I'm saving a lot of money by not going out to eat or traveling."
—Anonymous
17.
"I don't want to be *THAT* guy but I feel like someone has to bring the counterpoint. I have, actually, thrived financially during the pandemic. I work in the mortgage industry. We were considered essential workers and never missed any work."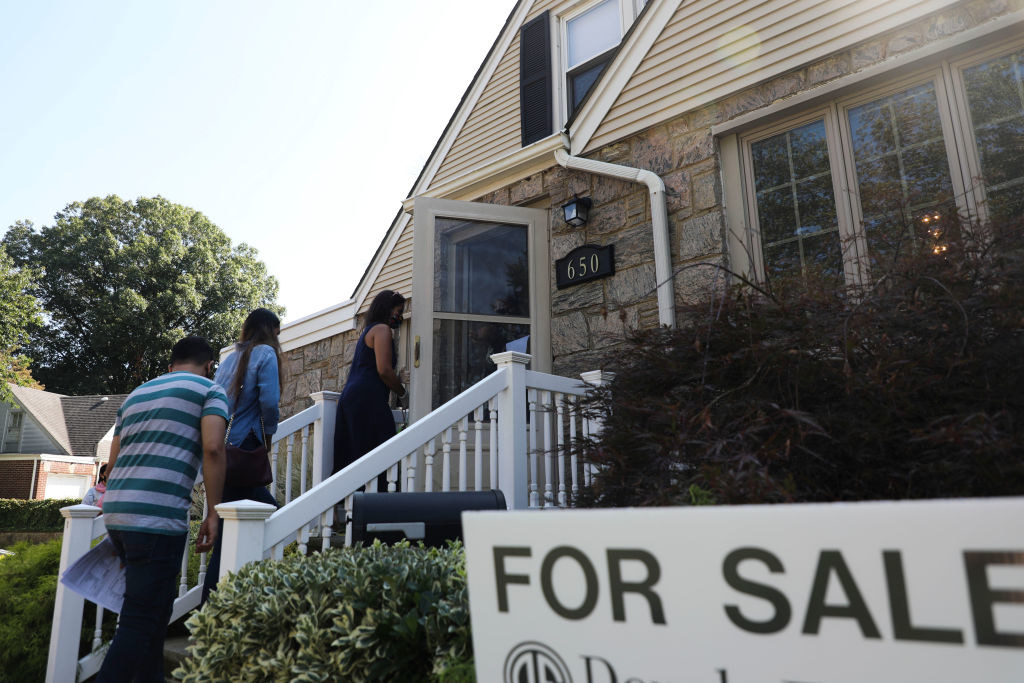 18.
And "I've always been diligent about putting money into savings with every paycheck; however, since the start of the pandemic, I've been significantly scaling down the amount I put away. I've seen how short life can be and have been purchasing things for my friends, family, house, and given to charity more than I have in the last three years combined. Not heavily saving for a future that may not come to pass has also taught me to enjoy every moment now."
—Anonymous
Responses have been edited for length and clarity.
Has the pandemic affected your finances? If you feel comfortable sharing your story, tell us about it in the comments below or via this anonymous Google form.
And for more on money matters, check out the rest of our personal finance posts.