IRL front rows are so last season. For this fashion week — technically, fashion month — some designers are having celebs Zoom in to be a part of a virtual front row.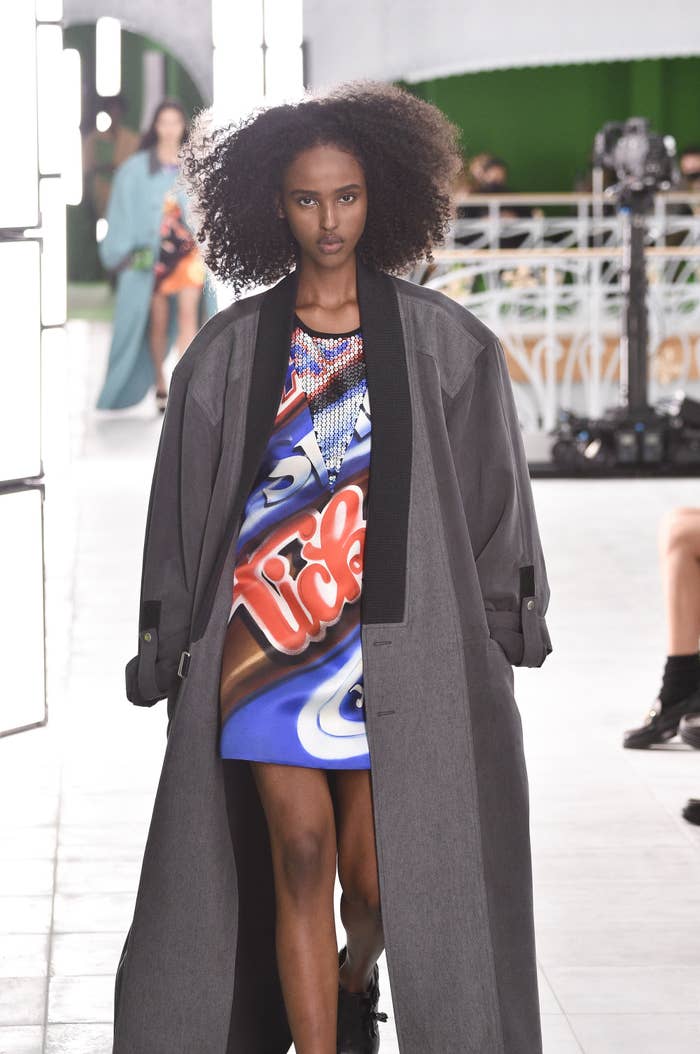 Just like TV and film, business is not quite as usual for the fashion industry amid the pandemic. Almost two weeks ago, Dua Lipa and Anwar Hadid kicked off this virtual approach with their very own avatars at — to use the word loosely — the GCDS spring show.
"I guess we figured out how to be in two places at once 👽," the music artist wrote on Instagram, adding, "Thank you for having us sit at ur virtual show 💐💐💐💐💐💐💐💐💐💐💐."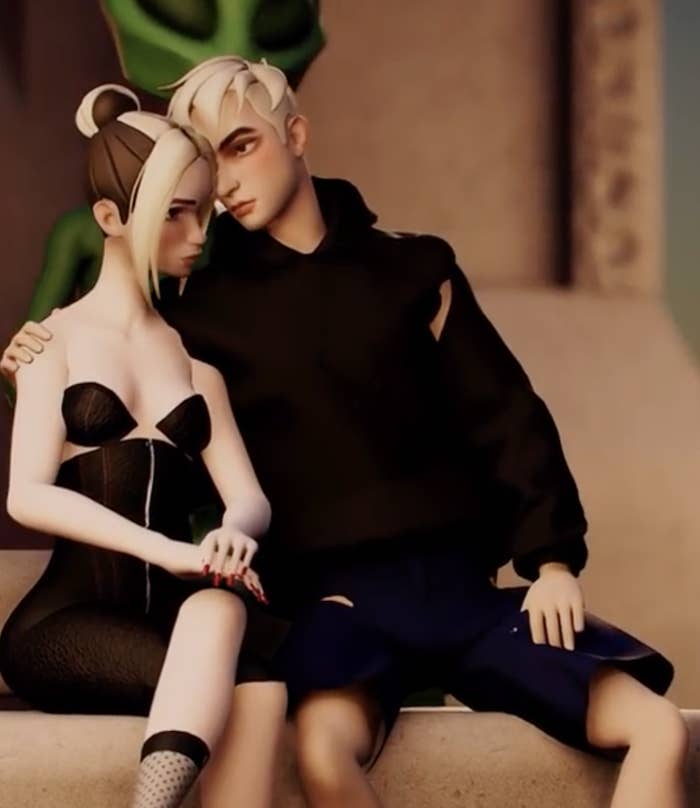 Last week Balmain held its first-ever virtual runway, where models sauntered past people like Kris Jenner, Megan Thee Stallion, Cara Delevingne, Jennifer Lopez, Usher, and Cindy Crawford, whose video images filled the sidelines of the runway.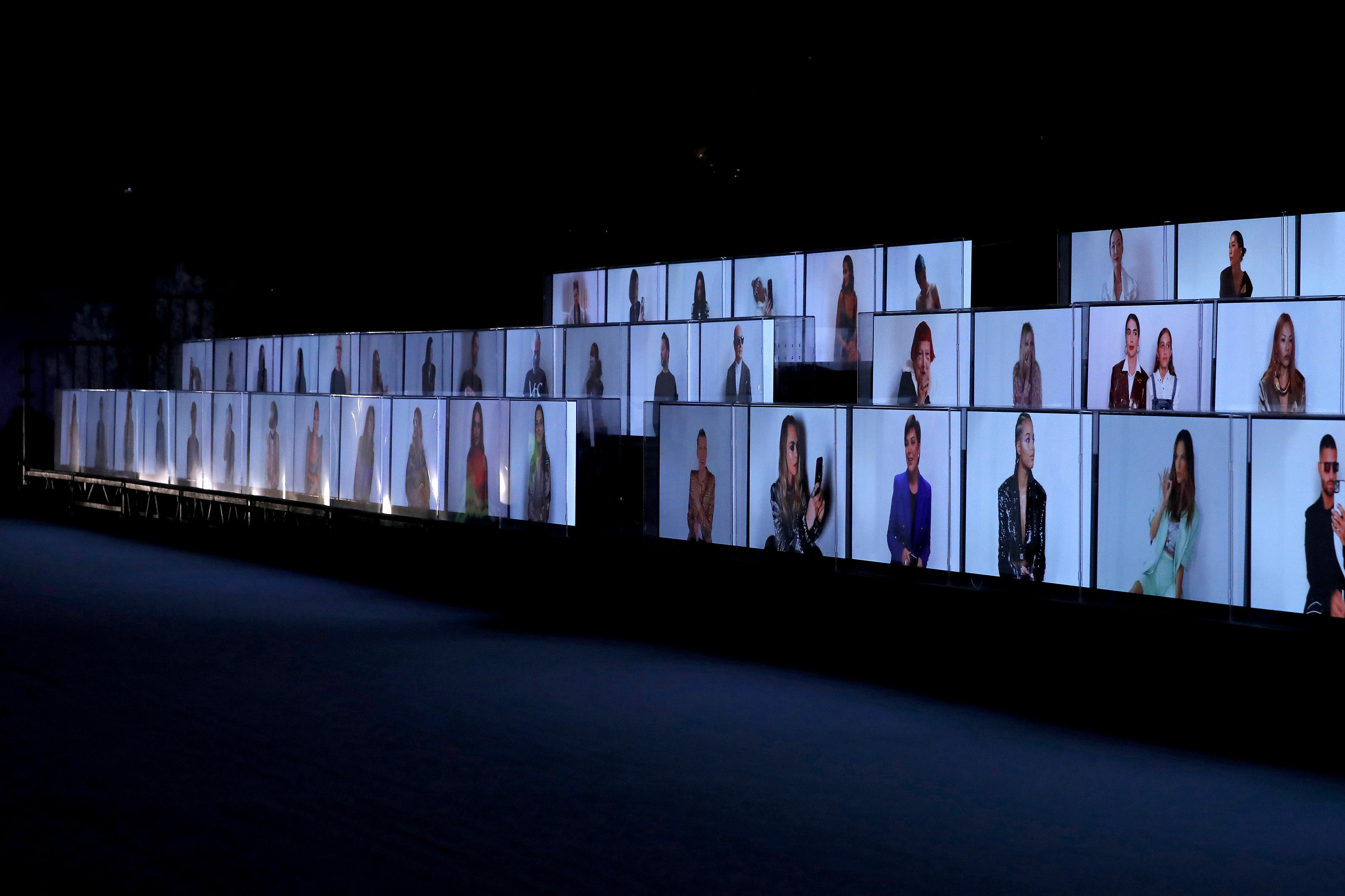 Here's what it looked like up close.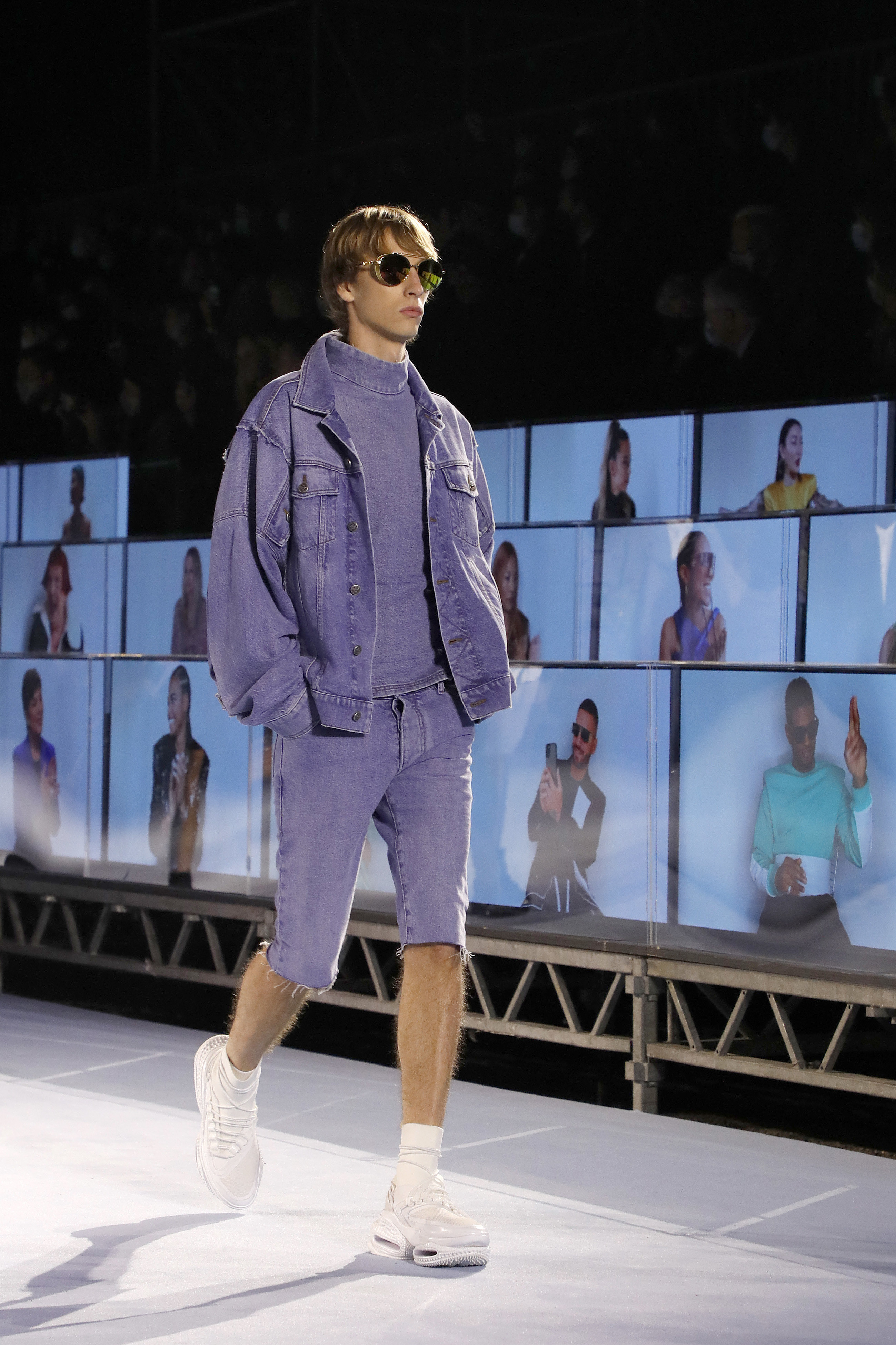 "No matter the distance thank you to be there 🖤," Balmain designer Olivier Rousteing wrote on Instagram, where he shared video footage from the show.
Today, Gabrielle Union, Storm Reid, Chloë Sevigny, Elle Fanning, Suki Waterhouse, and Sadie Sink, to name a handful, hopped on Zoom to dial into Miu Miu's first virtual show.
And there were a lot of looks to love — in the virtual front row, not just the show.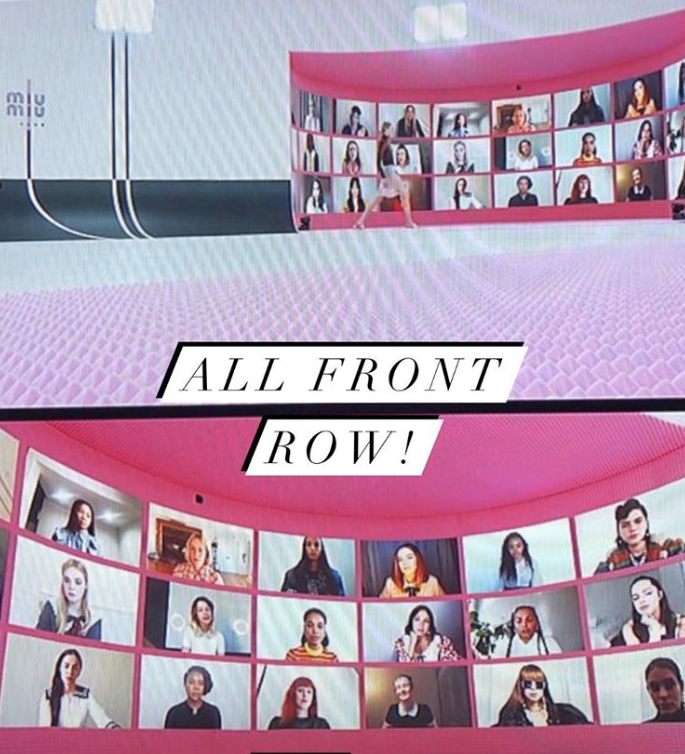 Euphoria's Sydney Sweeney, on the other hand, went with no-makeup makeup.
Karen Elson posted a decadent bathroom selfie, writing, "All dressed up with nowhere to go."
And Miranda July shared a photo of her faux fur Miu Miu coat with a very valid point: "Think of how much environment we are saving by not all flying to Paris."