Coronavirus Is Forcing Actors' Partners To Step In As "Love Scene" Doubles On One TV Show
Well, this is a creative solution.
In the wake of the coronavirus pandemic, TV production has been one of the many things on hold. But with California recently reopening with restrictions, that will soon be changing. One show is ready to work around COVID-19: The Bold and the Beautiful.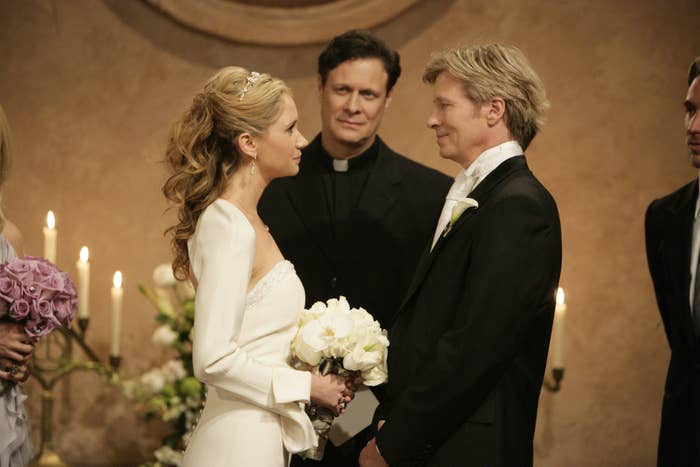 The long-running soap opera is taking a very creative approach to its new episodes, which includes having actors' partners step in as their "love scene doubles" to decrease the amount of contact between everyone on set, according to executive producer Bradley Bell.
Some love scenes will also be filmed to show actors closer than they really are: "We're limiting the number of people on set at any one time, and keeping the actors eight feet apart at all times — which will be tricky, especially during love scenes," Bell told the Hollywood Reporter.
"We'll shoot one side of the couple in a romantic scene alone in the room, but looking at a spot very close to them, and then shoot the other side alone," he explained. "When we edit it together, it will look like they're nose to nose." Pretty clever!
The future of acting is here.