1.
Max Ehrich shared the very cute text his dad sent to his family chat after Max announced his engagement to Demi Lovato: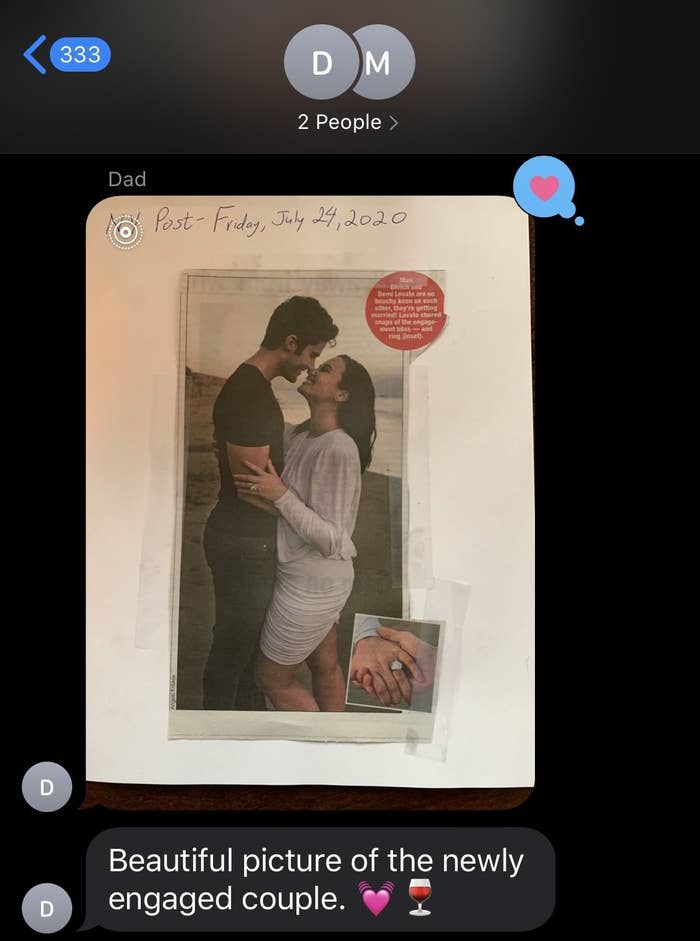 2.
Hilary Duff shared these texts from her 8-year-old son, Luca:
3.
Chrissy Teigen was not down for an early morning workout with Jen Atkin: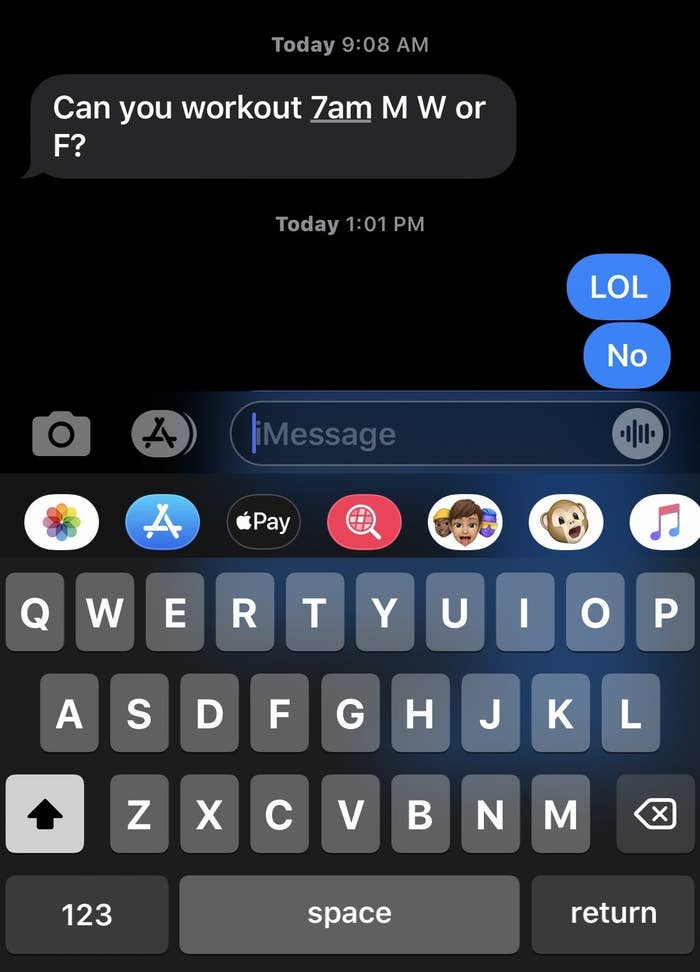 4.
Sean Lowe responded to his wife, Catherine Lowe, who was wondering how he was doing while watching their kids alone: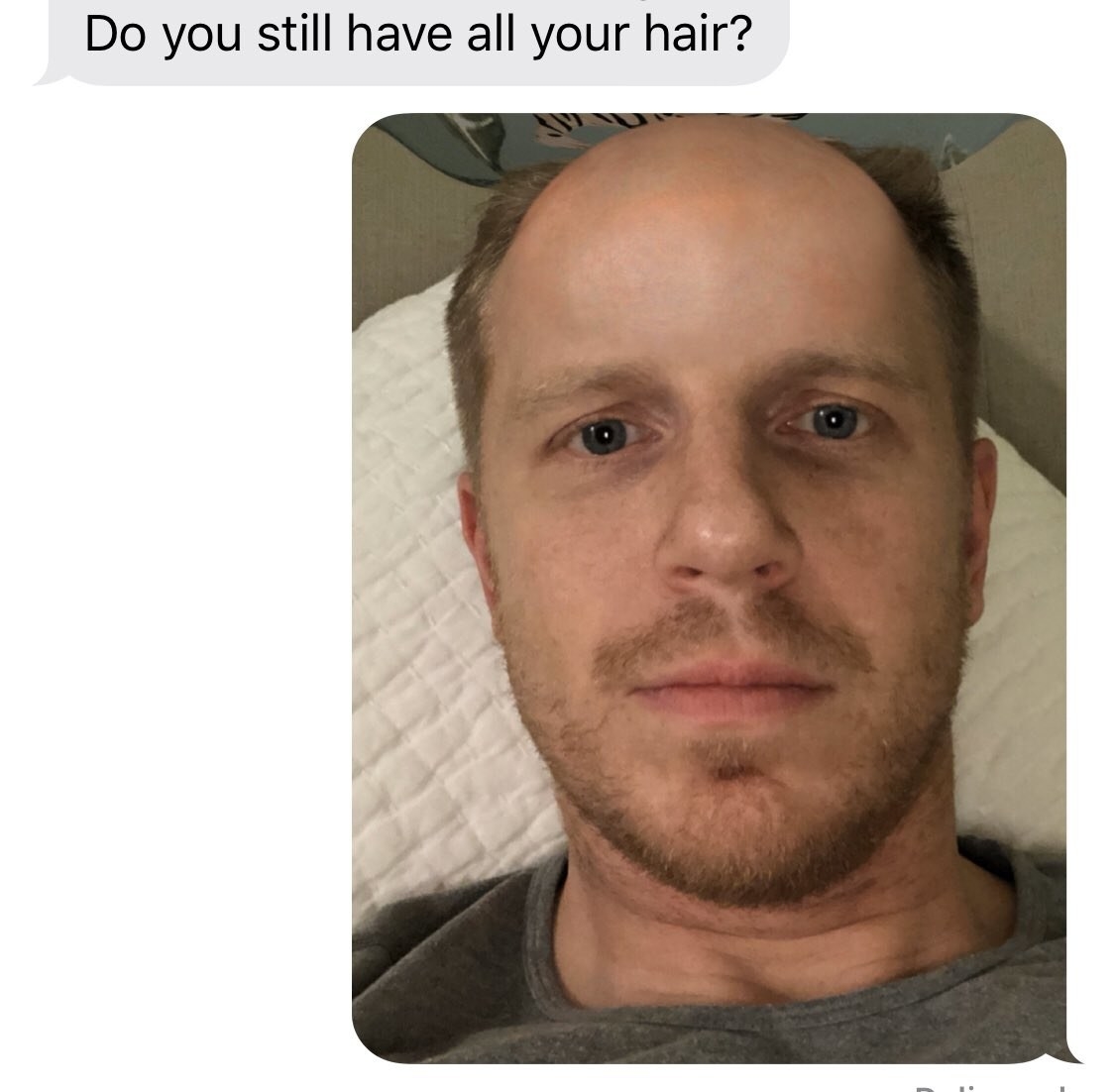 6.
Anna Kendrick tweeted her family's group chat while they watched her movie, Trolls World Tour: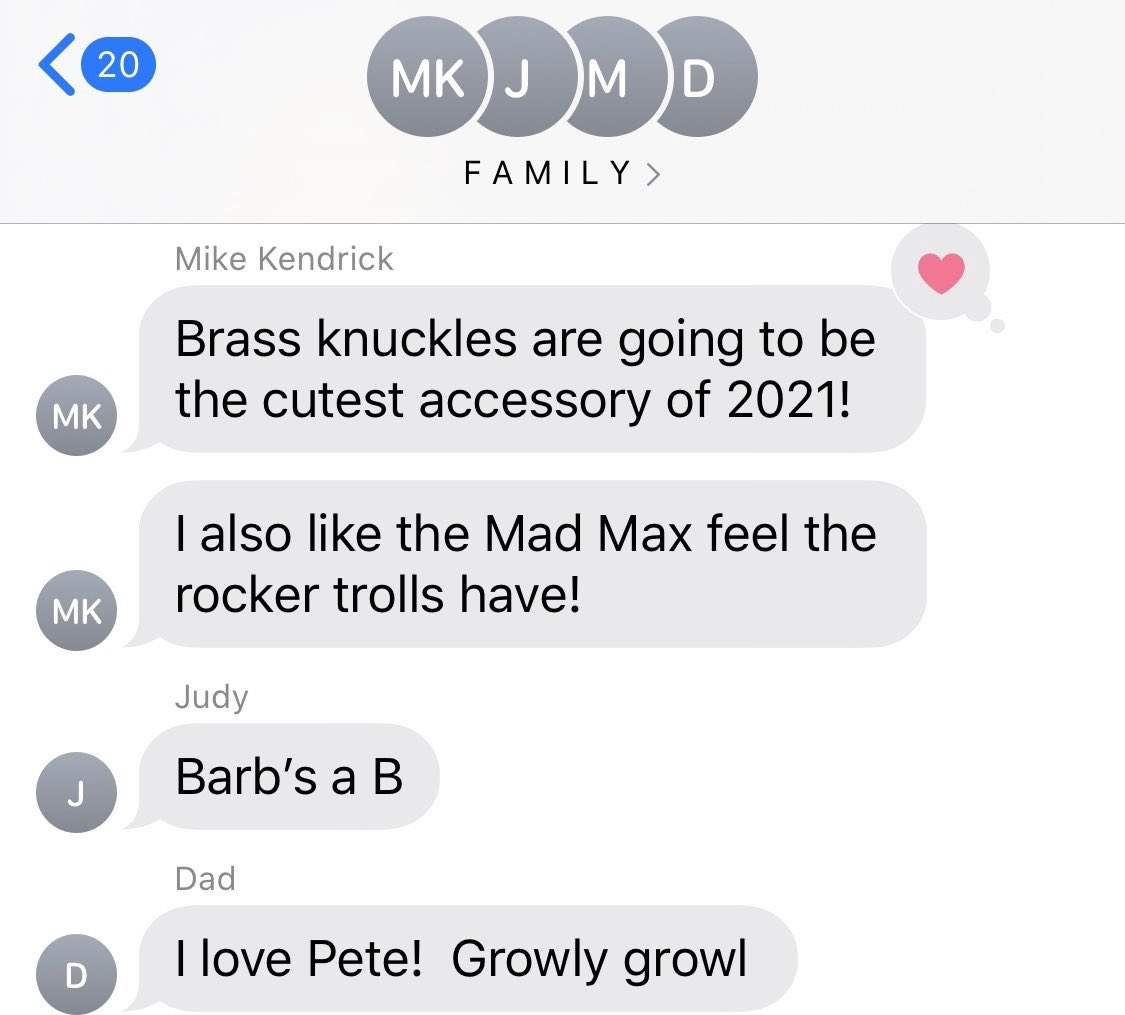 7.
SZA shared this adorable and supportive text from her mom: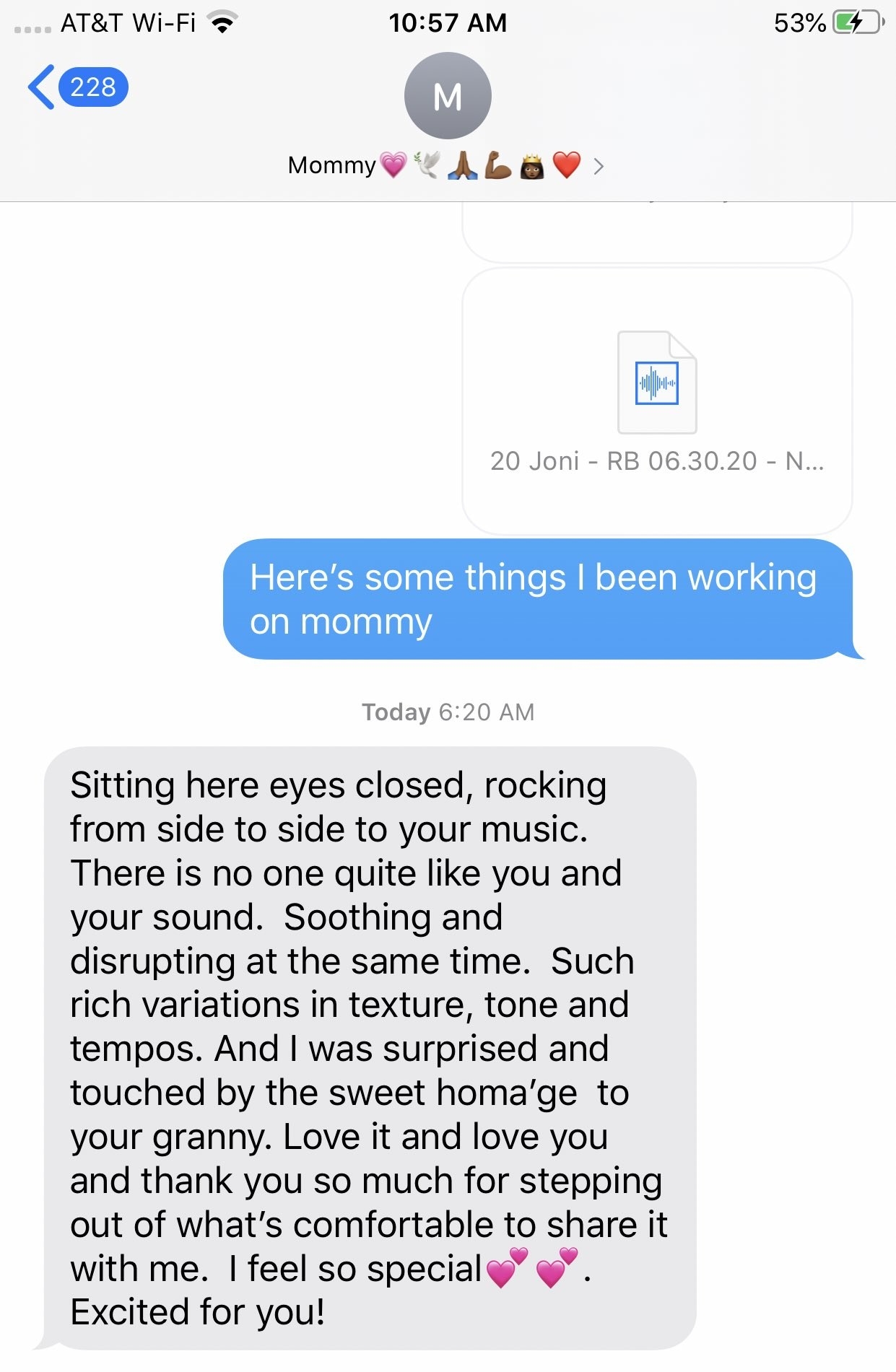 8.
Aaron Dessner shared this text message from Taylor Swift, giving us an inside look at her process for writing her song, "Cardigan":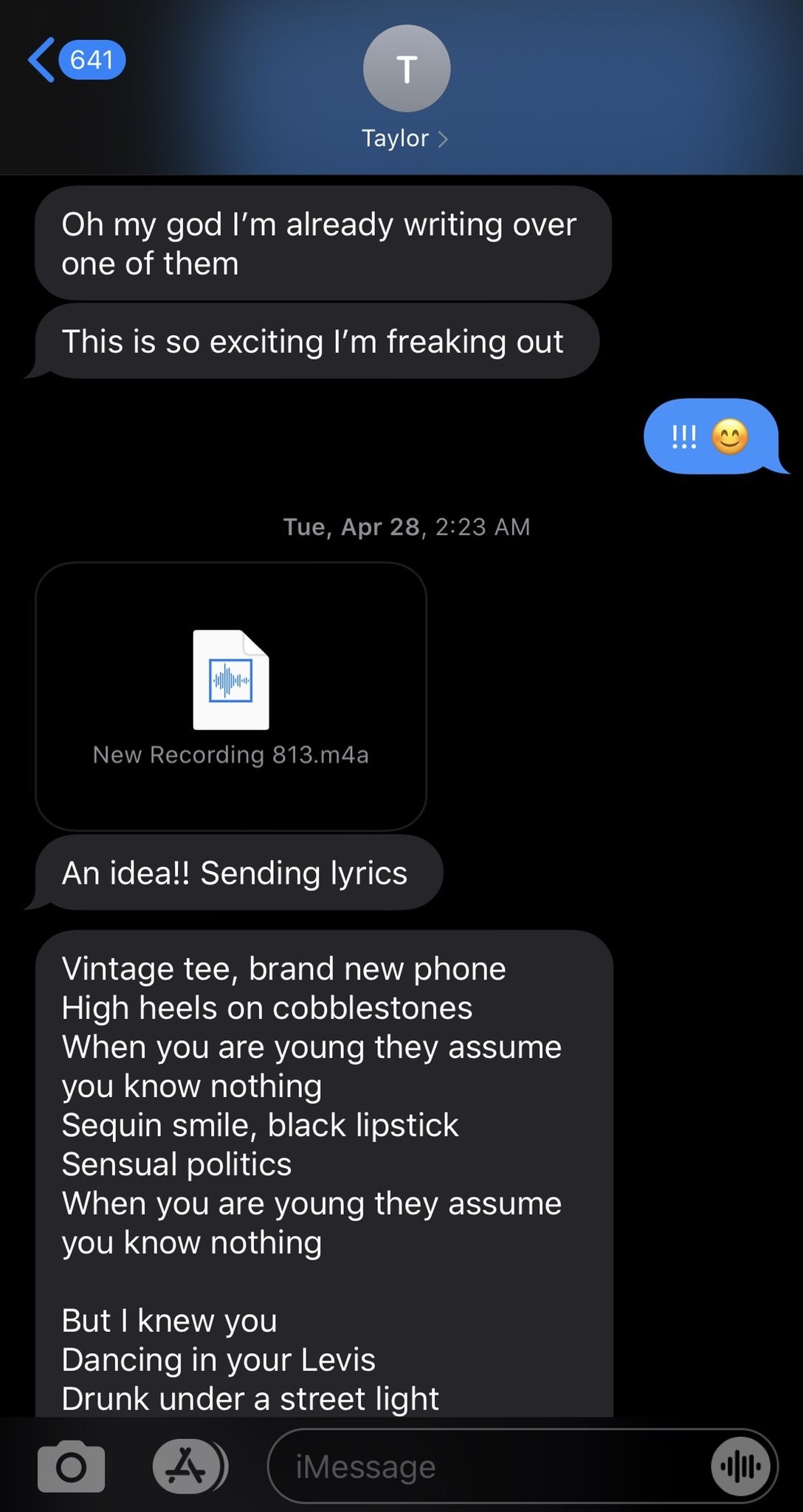 9.
Kate Beckinsale shared this selfie that her mom sent her: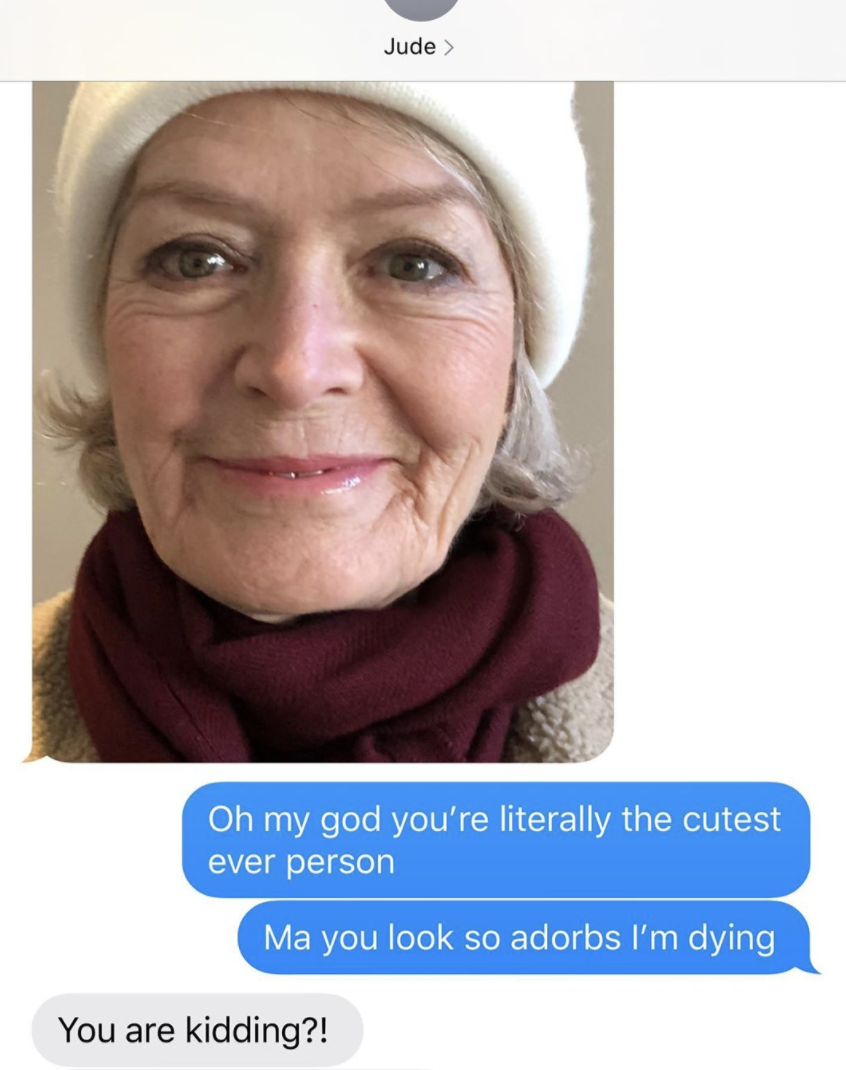 10.
Michelle Obama shared this very "mom" text from her mom about seeing "real stars" at the Grammys:
11.
KJ Apa shared a glimpse at the "daily reminder" he gets from his Riverdale co-star, Mark Consuelos: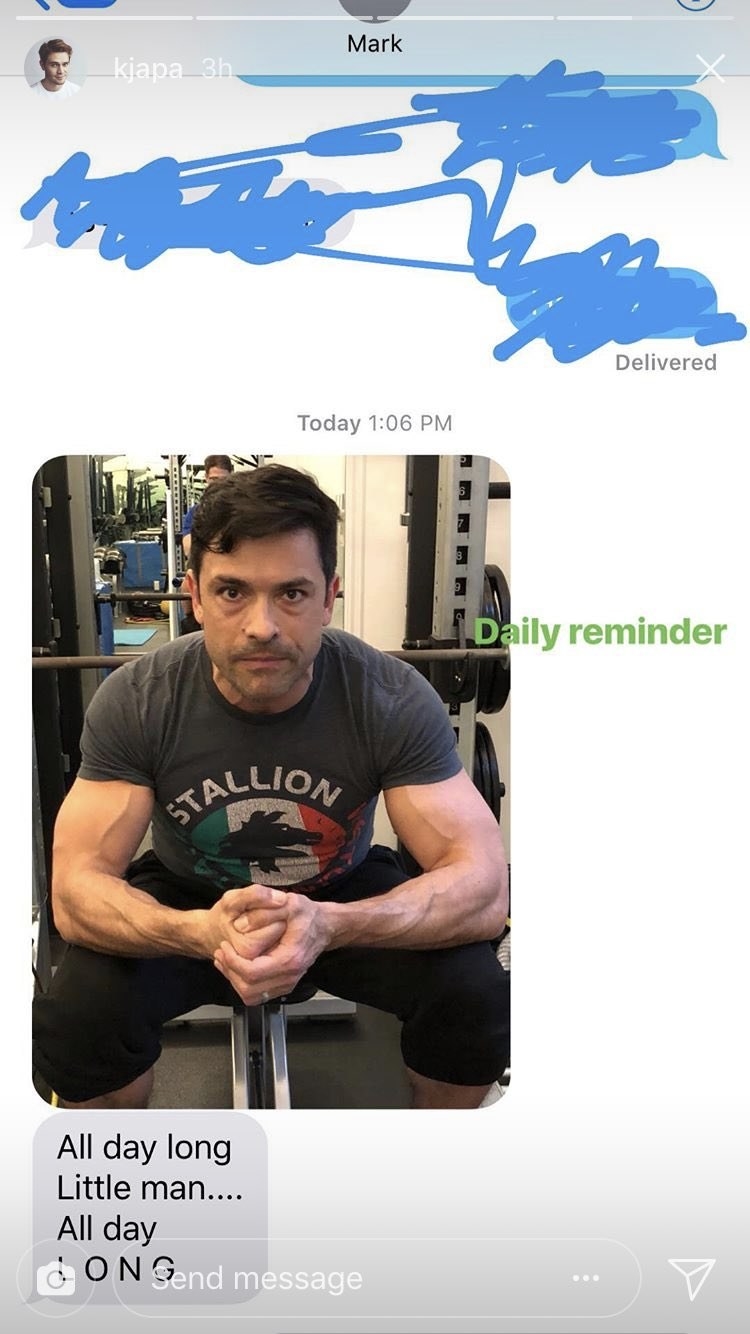 12.
Lili Reinhart shared this completely precious text from her dad about her mom: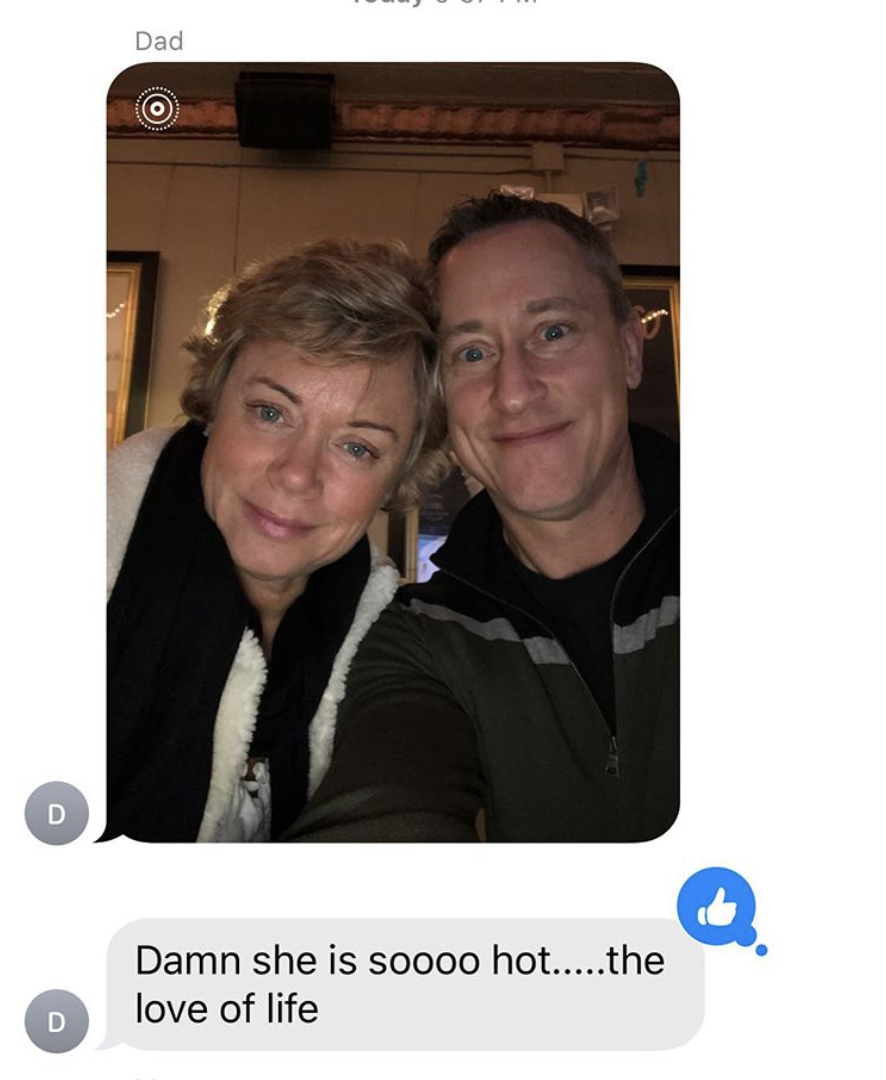 14.
Jenna Fischer revealed the unique snack her parents were enjoying in quarantine: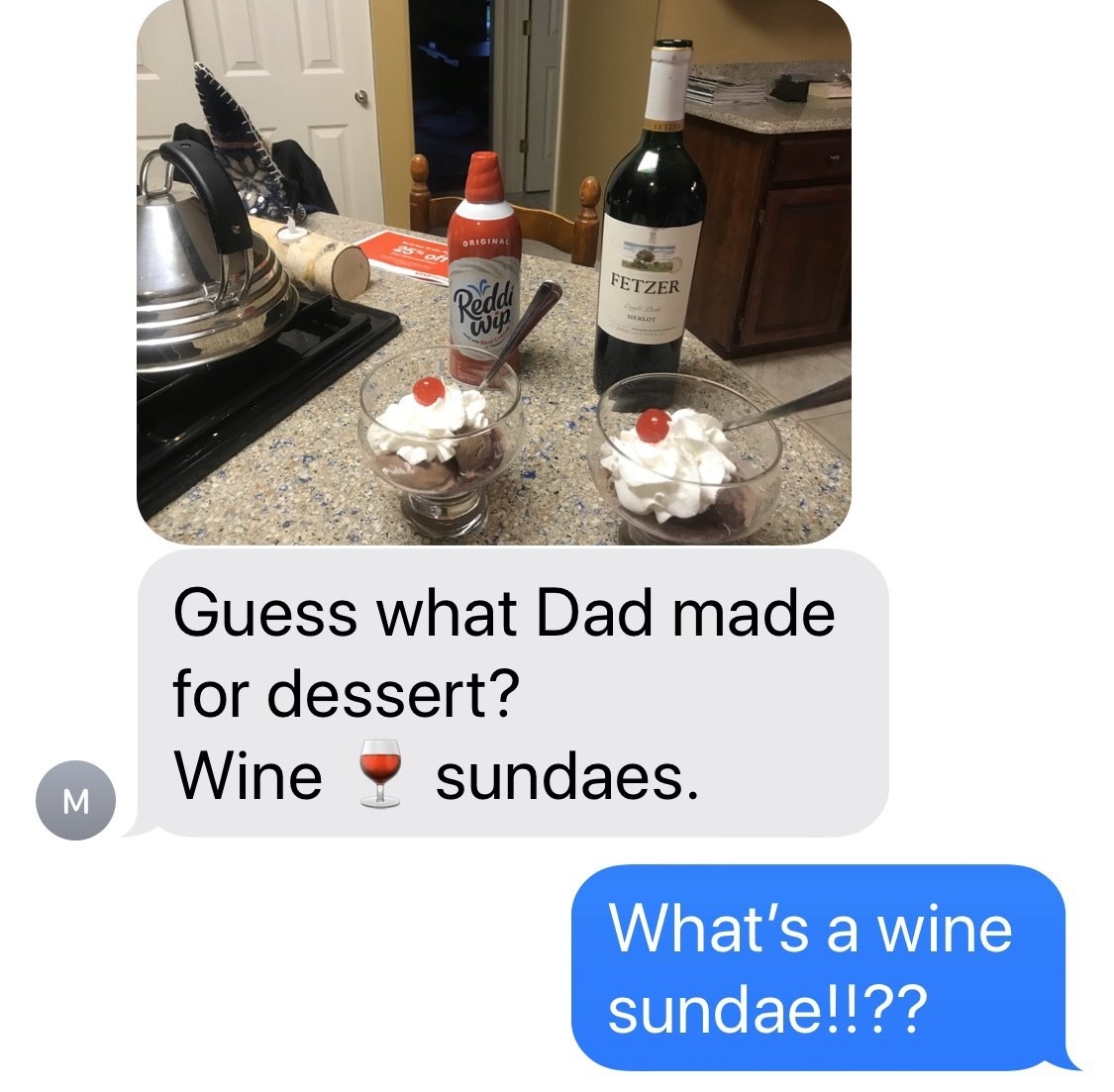 15.
And Lin-Manuel Miranda shared the text he got from Chris Jackson after he first announced that Hamilton was coming to Disney+, proving the value of having close friends: