Okay. So. Perhaps you remember that last year, E! canceled Busy Philipps' talk show, Busy Tonight, after seven months on air.
Well, Busy just posted a series of photos on Instagram, where she got real about the show's cancelation and how it affected her. She also shared some crying selfies she took that fateful day, and a screenshot of the text she sent to the head of E! in response to the news.
As Busy describes it, E! canceled the show while she was on a flight to Dallas:
When I landed, my manager texted me to call her. Which I did. And she told me E! would not renew my show after the order was finished in a month. It was effectively cancelled.
"I was blindsided, especially since the last text I had from the head of E! (who's now gone 🤷‍♀️) was about marketing for Busy Tonight that he was excited to tell me about."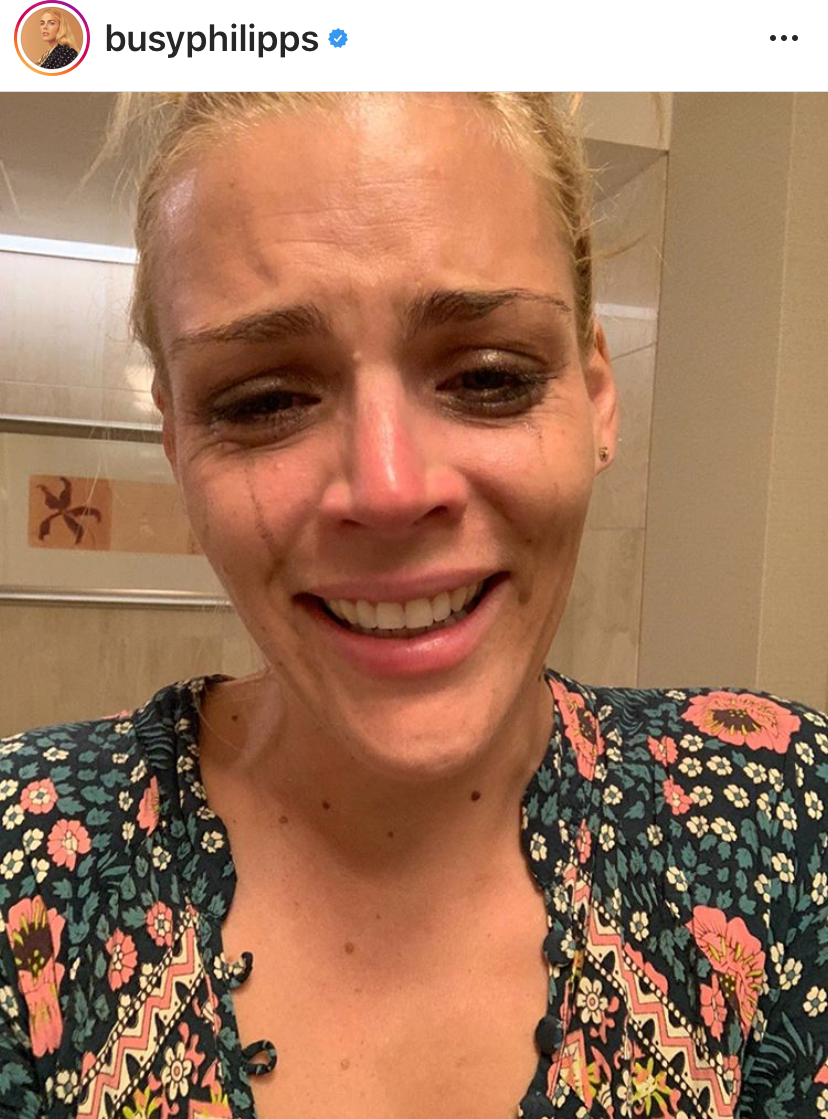 Busy says she went straight to the hotel bar and called her loved ones to vent and cry:
Anyway. I did what anyone would do. I sat in the lobby of the hotel in Dallas and ordered three tequilas and called Marc, Caissie, Eric, Tina, Caissie again and I cried.
"I waited for a call or email from someone at E, which never came so I sent a text to the head of the network that truly makes me lol to this day," she wrote, and then shared a screenshot of said text: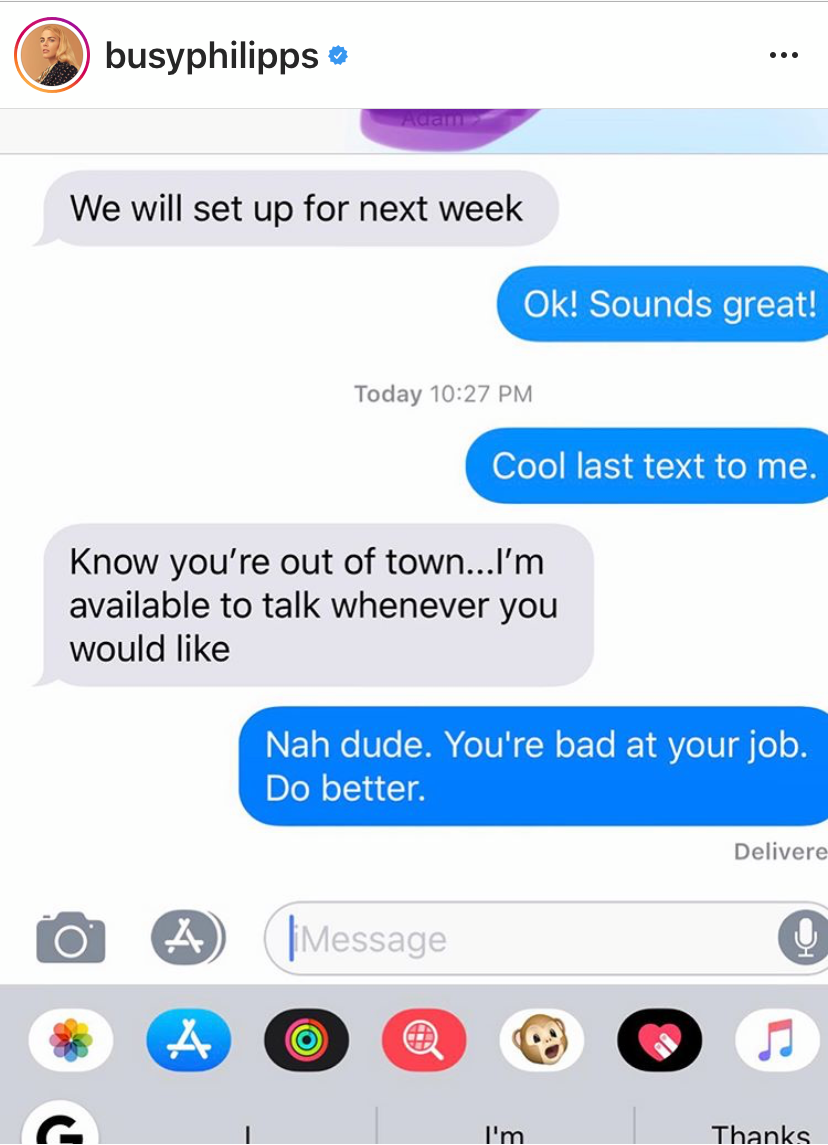 "...Then I went and got a tattoo on my ankle; the illustration from my book from the chapter where I got super fucked over by some dudes in this business," she wrote.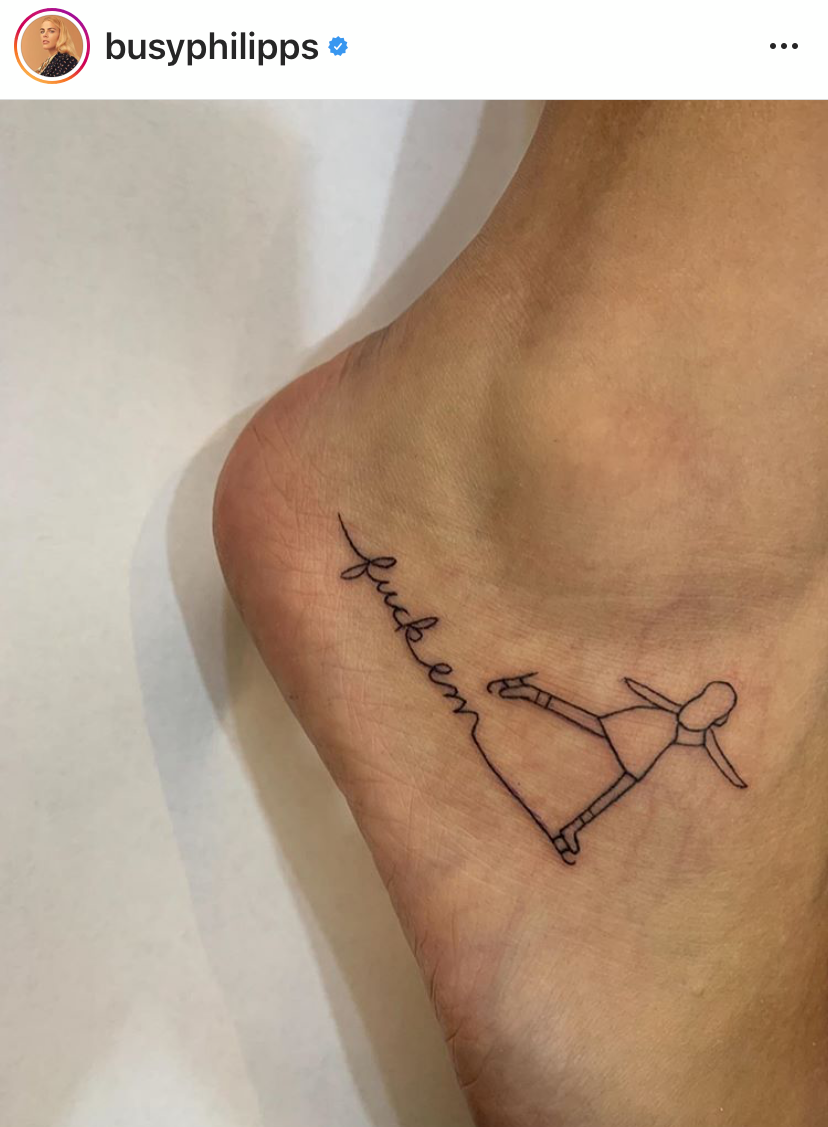 She also shared a letter her 11-year-old daughter, Birdie, wrote to E! in response to the cancelation: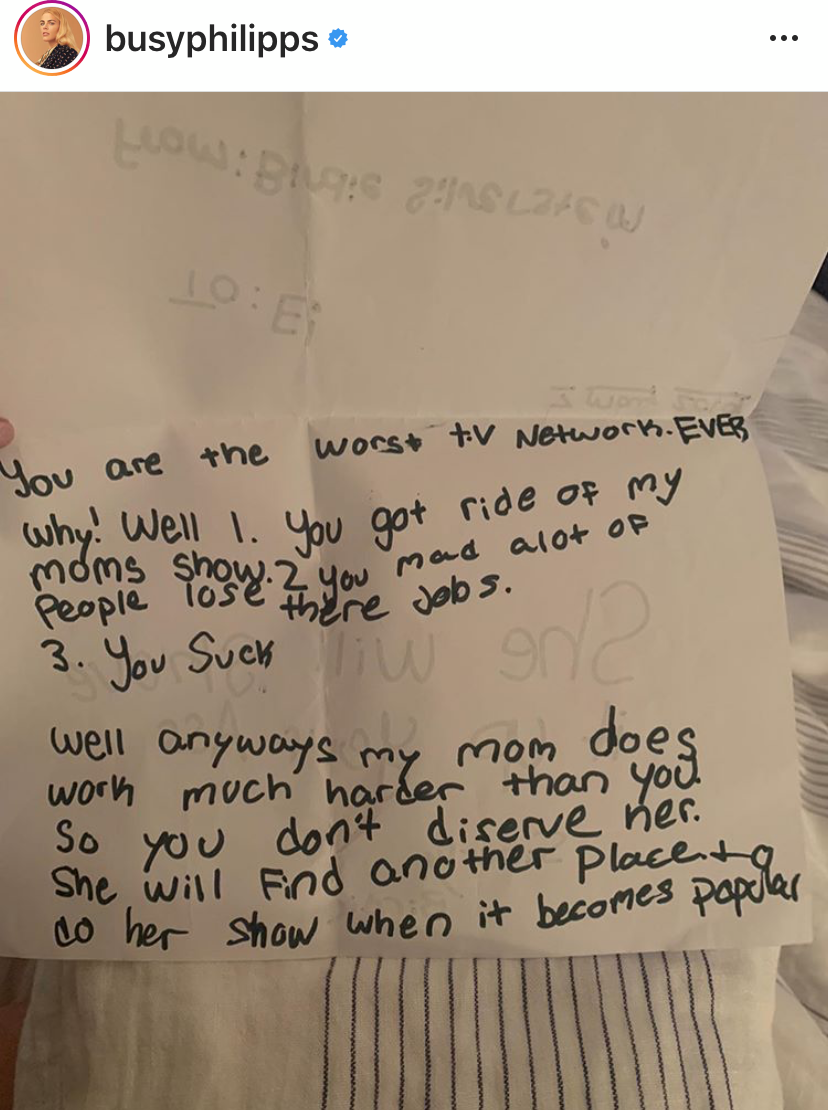 ...Which had a rather hilarious PS on the back.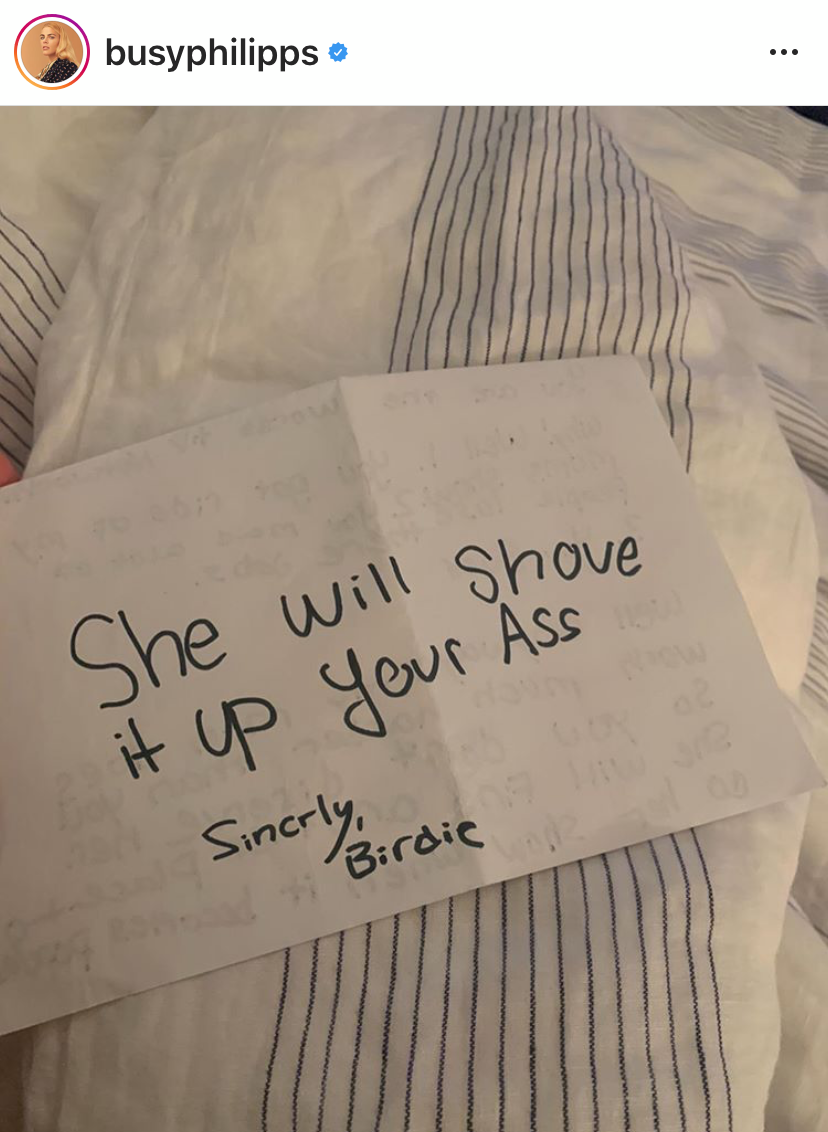 "I work hard AF and love to prove people wrong," Busy concluded. "And finally, the men will always try to fuck you over so fuck em and figure out something else. Which is exactly what Caissie and I have been doing. And next year; in 2020 we will finally be able to share it. 😍 So Happy New Year everyone!!"