Last night, Oprah's bombshell interview with Prince Harry and Meghan Markle aired, and oohhh lord, was there tea.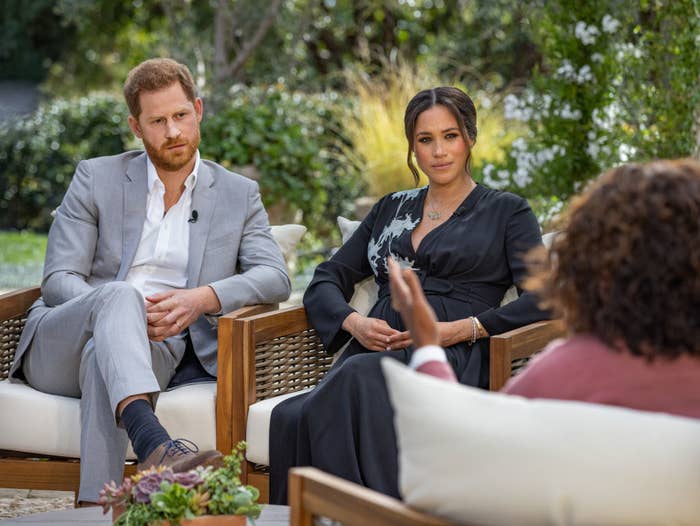 One sweet moment in the overall heartbreaking interview was when Harry talked about the fact that Tyler Perry offered the couple his home and security after the couple was cut off by the royal family in 2020.
Meghan and Harry staying at Perry's estate is not news — it was reported they were living there last year.
But for a lot of people, this was the first they were hearing of it.
Which, of course, led to plenty of jokes about the next Tyler Perry movie:
And later seasons of The Crown:
Some wondered how the Queen was taking the news:
And joked about what Perry's security might look like:
Jokes aside, though, most people thought it was amazing to see Black celebrities using their power to help uplift Meghan and tell her story.
It's utterly devastating what Meghan was put through, and it's nice to know that there are people out there willing to offer the couple refuge and support. We love you, Harry and Meghan!!