This Woman Didn't Know Abortion Was A Crime When She Had One. Now She's Fighting To Decriminalise It
She says the stereotype of a woman seeking an abortion in Australia is all wrong.
Christine Donayre has had three abortions in New South Wales, where the procedure remains in criminal legislation.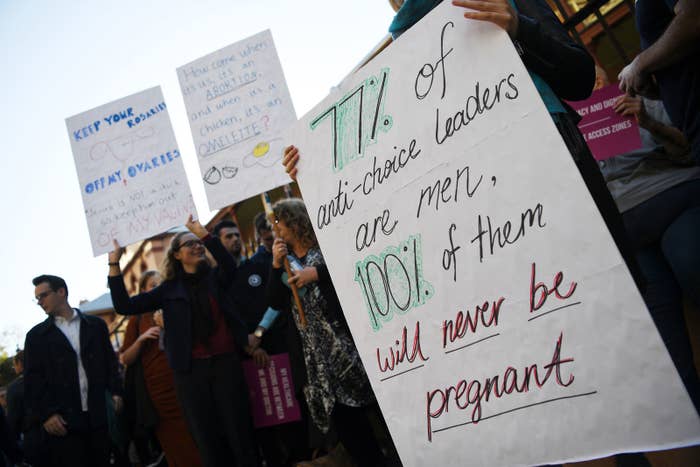 "I had no idea myself that abortion was still in the criminal code in NSW until a couple of years go, and was horrified that that was the case," the 48-year-old unionist and mother told BuzzFeed News.
"It wasn't too hard for me to see a doctor and have a conversation, but it angered me when I found out it was illegal and that I could have technically been prosecuted, especially the first one as an 18-year-old."
A woman and her doctor can be convicted for an unlawful abortion in NSW, but case law has established that abortion is lawful in the state if the doctor has an honest opinion that continuing the pregnancy would be seriously harmful to the health of the woman.
Donayre is the vice-chairman (she insists on this title over vice-chairperson) of Our Bodies Our Choices, a community campaign to decriminalise abortion in NSW.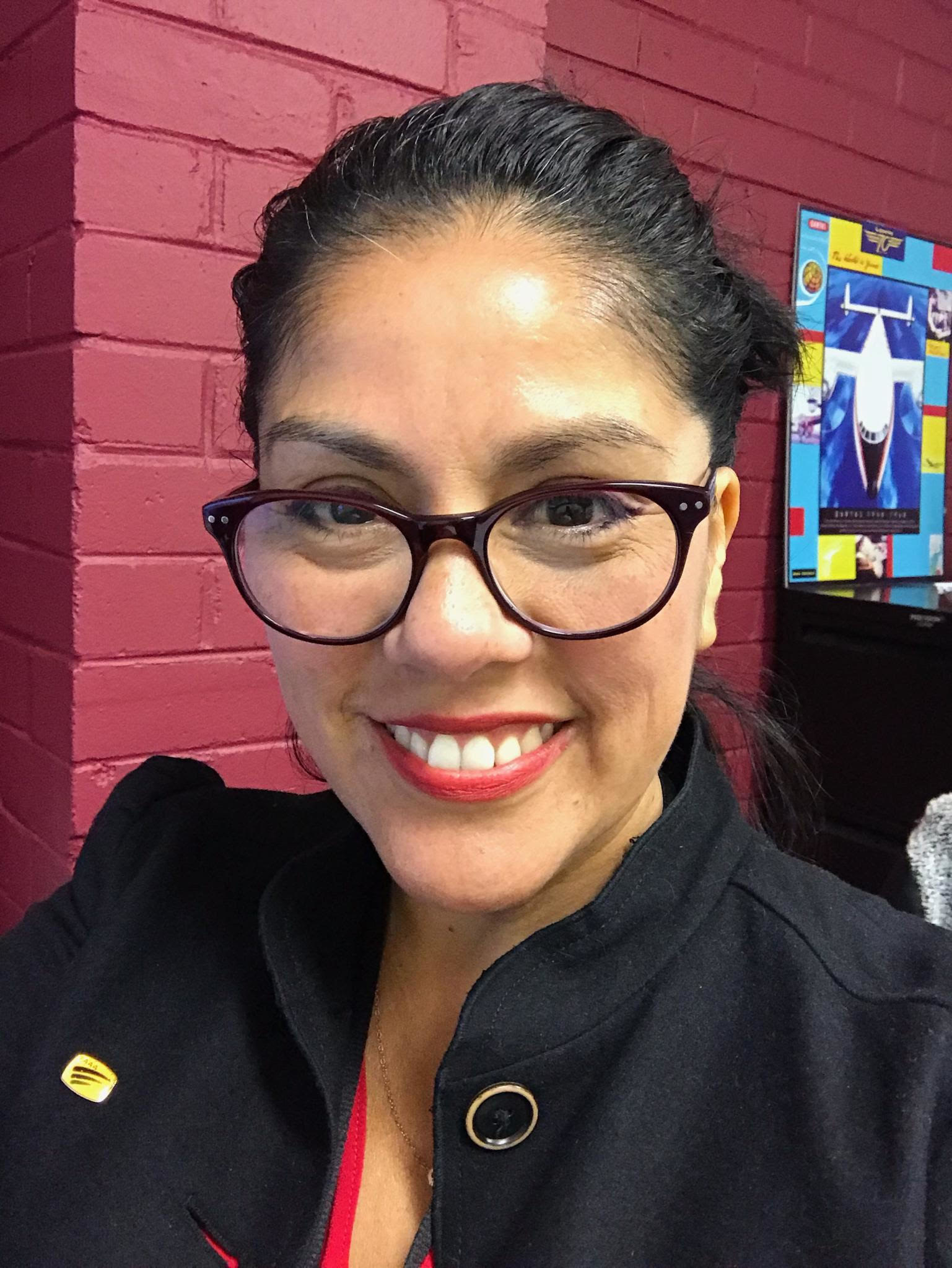 Donayre said the stereotype of a woman seeking an abortion was a young and troubled person with little autonomy "who doesn't know where to go".

"My experience has been quite different and the last termination I had was after I'd had my three children," she said.
"I knew very, very clearly that I didn't want to have another child, and it was a clear cut decision for me with no oscillating.
"I want people to know that it impacts everyone, no matter what stage of your life you're at, and it is something that is important to all women and we should all have access to it."
More than three in every four people surveyed in a NSW poll had no idea abortion was a criminal offence in their state, and 73% thought the procedure should be decriminalised, according to data released to the public earlier this year.

Donayre knows it isn't going to be an easy campaign.
In May last year a law that would have removed abortion from the NSW Crimes Act was voted down by the state's parliament, with only 14 MPs voting in favour of it.
But in October this year, the week after Queensland's parliament voted to decriminalise abortion, former NSW Labor leader Luke Foley promised if his party won the election that it would refer the current abortion laws to the NSW Law Reform Commission.
NSW Labor MP Penny Sharpe, whose legislation to enact safe-access zones passed through the state's parliament in May, told BuzzFeed News at the time that referring the outdated abortion laws to the commission was the "first important step" in getting the procedure out of the state's crimes act.
Foley has since resigned as Labor leader following allegations he groped a female journalist, but Donayre said: "Our expectation will be that [Foley's commitment] has been said publicly and we will hold them to account for that. But obviously if the same people [the current Liberal government] get back into power we will take that into account."
Much like the debate in Queensland, Donayre expects the campaign will raise awareness of the disparity in reproductive healthcare services between regional and metropolitan areas, and how this limits the choices of vulnerable women.

"[Decriminalisation] would benefit women in migrant communities, women in Indigenous communities, women living in lower socio-economic areas who don't have access to a ready $400 dollars, but also literally everyone else," she said.
Donayre says campaigning efforts will need to go beyond snap action rallies outside NSW Parliament House.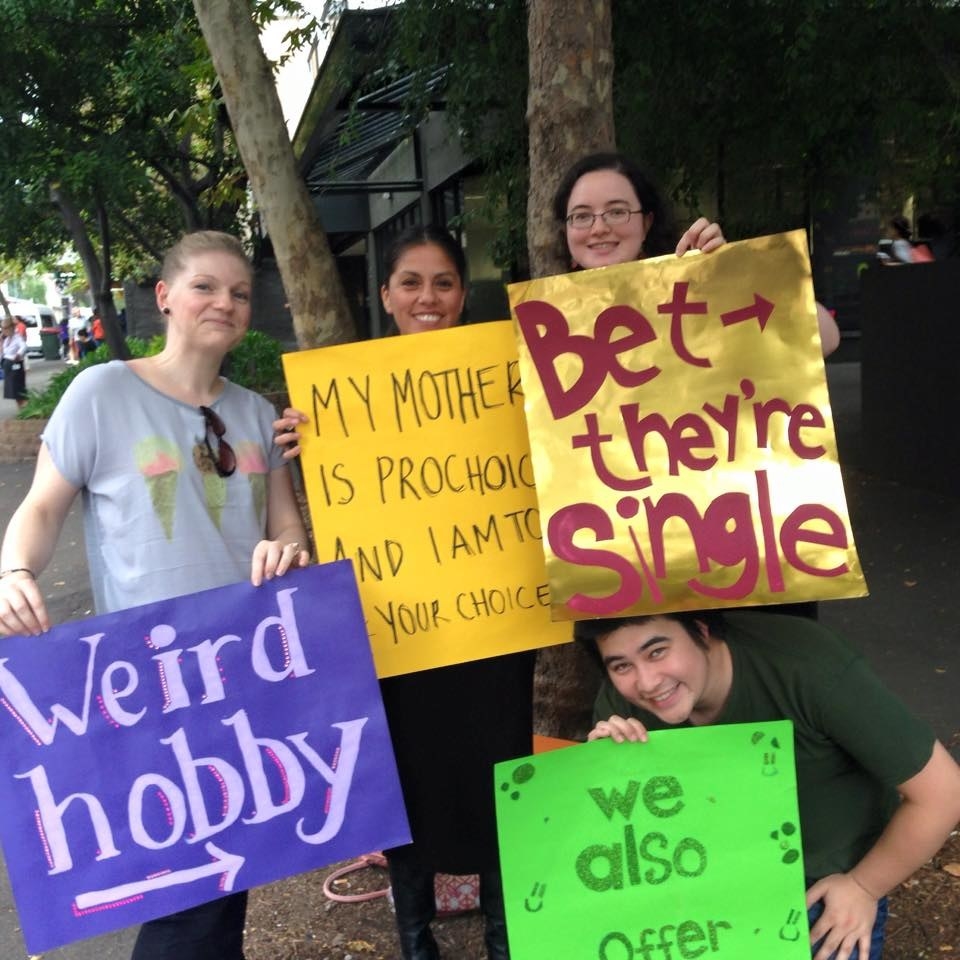 "While we are dealing with these personal, emotional issues, if the parties do have a conscience vote then it is essentially lobbying and talking to individual MPs, and some of them get very upset and defensive about the protests, so we take that into account," she said.

These are lessons Donayre has learnt in previous campaigns for reproductive rights in NSW. She joined lawyers, medical professionals and women's rights activists in 2013 when Christian Democratic Party MP reverend Fred Nile first proposed a bill that would make it a crime to harm or destroy a foetus. He has introduced iterations of the legislation in subsequent years.
Those on Donayre's side of the debate raised concerns about the impact on abortion laws of giving a foetus legal personhood. Nile, a staunch anti-abortion politician, refers in his legislation repeatedly to a foetus and an embryo as a "child in utero".

"There will always be those issues that become these flashpoints, where you get to see [anti-abortion politician's] true colours, and Zoe's Law was one of them," she said.
The legislation is named "Zoe's Law" because of Sydney woman Brodie Donegan, who was hit by a drug-affected driver in 2009. Her unborn child, named Zoe, died at 32 weeks. The driver was charged with grievous bodily harm to Donegan, but could not be charged with Zoe's death. Donegan has repeatedly said she does not support Nile's bill, the latest iteration of which will not be debated until next year.
Donayre said her campaigners will be realistic about who is open to discussion on decriminalisation.
"There are definitely some people you come across, like really fervent religious believers, and you need to think 'Is it really worth my time having a conversation with them?'"
The organisation will offer to speak at community meetings or conferences and "give training" to people who want to start conversations with their friends and family about abortion law reform.
"People need to understand that women are being disadvantaged today while abortion isn't decriminalised."