Abortion Could Be Decriminalised In New South Wales Next Year
If Labor wins the state election.
New South Wales will move towards decriminalising abortion if Labor wins the state election next year.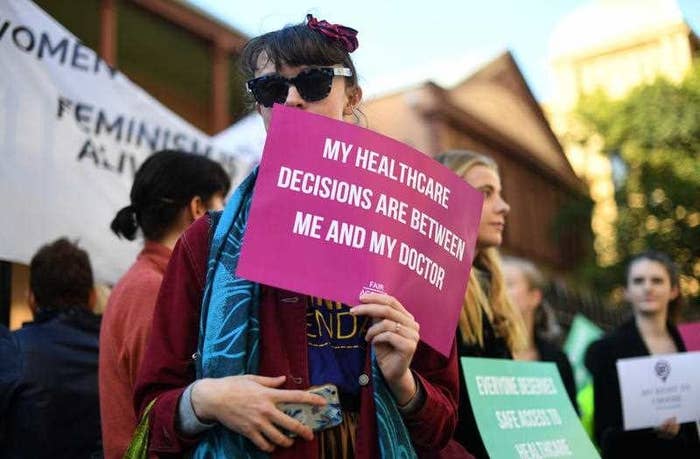 "NSW is the only state that retains laws that criminalise abortion," NSW Labor leader Luke Foley said in a statement on Wednesday morning, the week after Queensland's parliament voted to decriminalise abortion.

Abortion actually also still sits in criminal legislation in South Australia.
"There have been many calls for legislative reform in NSW," Foley said.
"An incoming Labor government will ask the NSW Law Reform Commission to review this area of the law and to present options and recommendations to the parliament."

This is the same process Queensland's government followed, in which the state's law reform commission ultimately recommended the procedure be decriminalised.

In NSW a woman and her doctor (or person administering the intervention) could be convicted for an unlawful abortion, which is punishable by up to 10 years jail under the Crimes Act 1900.
Subsequent case law has established that abortion is lawful in NSW if the doctor has an honest opinion that continuing the pregnancy would be seriously harmful to the health of the woman.

Foley confirmed his party would offer all members a conscience vote on any bill in relation to abortion legislation.
In May last year a law that would have removed abortion from the NSW Crimes Act was voted down by the state's parliament, with only 14 MPs voting in favour of it.
NSW Labor MP Penny Sharpe, whose legislation to enact safe-access zones passed through the state's parliament in May, said referring the outdated abortion laws to the commission was the "first important step" in getting abortion out of the state's crimes act.
"I will be working with pro-choice MPs to get this important reform done," Sharpe told BuzzFeed News.
"Decriminalisation is very important for the health of women in NSW and will give health practitioners certainty and support to provide essential reproductive health services."
Shadow health minister Walt Secord said his views on abortion were on the public record.
"As a general principle, I support a woman's right to autonomy over her own body and personal choice – and in the May 2017 parliamentary debate, I was one of the 14 members to vote 'yes' to decriminalisation," Secord said in a statement.

The NSW election will be in March next year.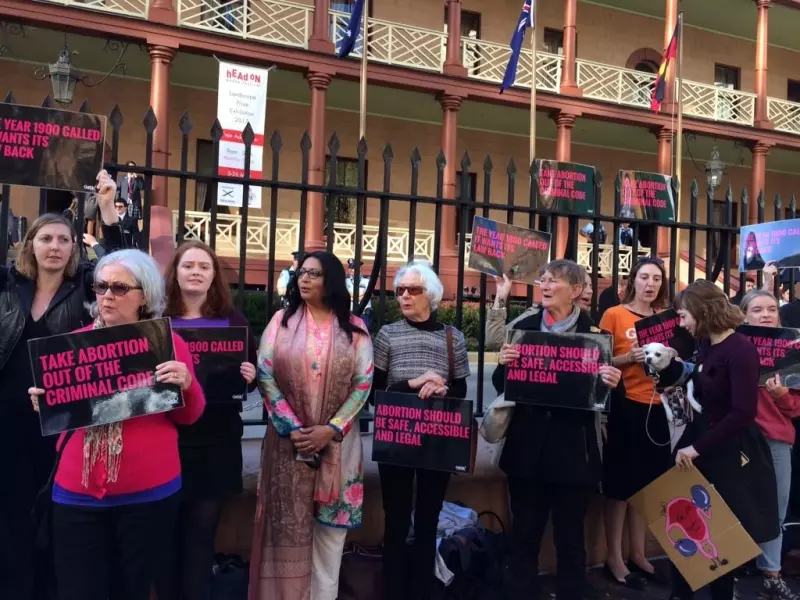 The main findings of the study were released by former NSW Greens MP Mehreen Faruqi in 2015, but researchers last month published the entire data set in the Australian and New Zealand Journal of Public Health in the hope it would inform future efforts to decriminalise abortion in the state.
Researchers surveyed more than 1,000 people across the state and found 89% of them supported legal changes to protect women from harassment, and 81% supported providing protester exclusion zones around abortion clinics.

Nearly half (47%) of respondents reported that they knew someone who had had an
abortion. More regional or rural residents reported knowing someone who'd had an abortion (53% regional or rural compared with 46% of Sydney residents).