Finneas Revealed He And Billie Eilish Were "Embarrassed" About Their Grammy Wins
"You hope that it will be kind of equal, but after the third in a row…"
I'm sure you already know that this year's Grammys were dominated by the songwriting duo of the moment, Billie Eilish and her brother, Finneas O'Connell.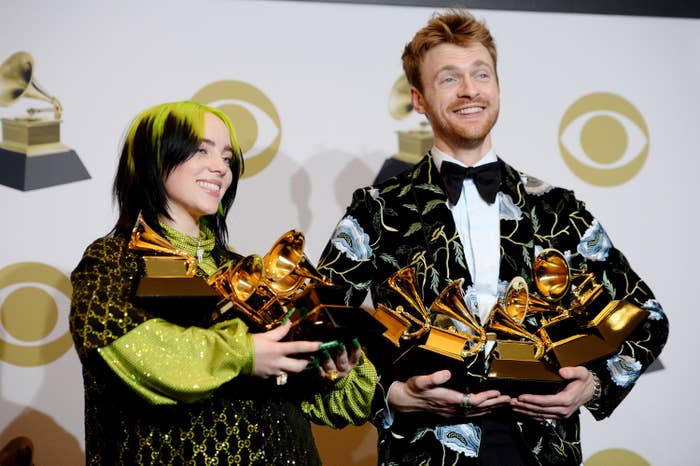 Between them, they won seven awards, including all of the coveted "big four" — Best New Artist, Record of the Year, Song of the Year, and Album of the Year.
But their wins sparked some serious debate on social media. In a few of Billie's acceptance speeches, she appeared to apologise for winning, and in some instances even shouted out specific people she thought deserved the award more.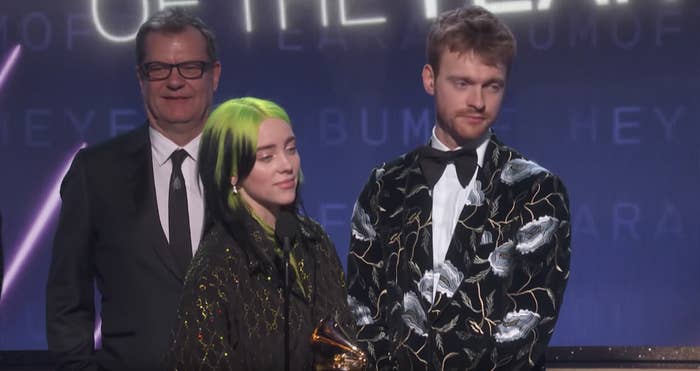 While many did agree that Ariana was snubbed, a lot of people weren't impressed, saying it seemed as though Billie was downplaying her success so she wouldn't get hate for winning.
Well, in a new interview with Vogue, Finneas has opened up about the duo's many Grammy wins, and admitted both he and Billie felt "embarrassed" by their sweep.
When asked whether they expected to win so many awards, Finneas gave a firm no, saying they had been "brave enough to hope" that between their joint 11 nominations, they might take home one award.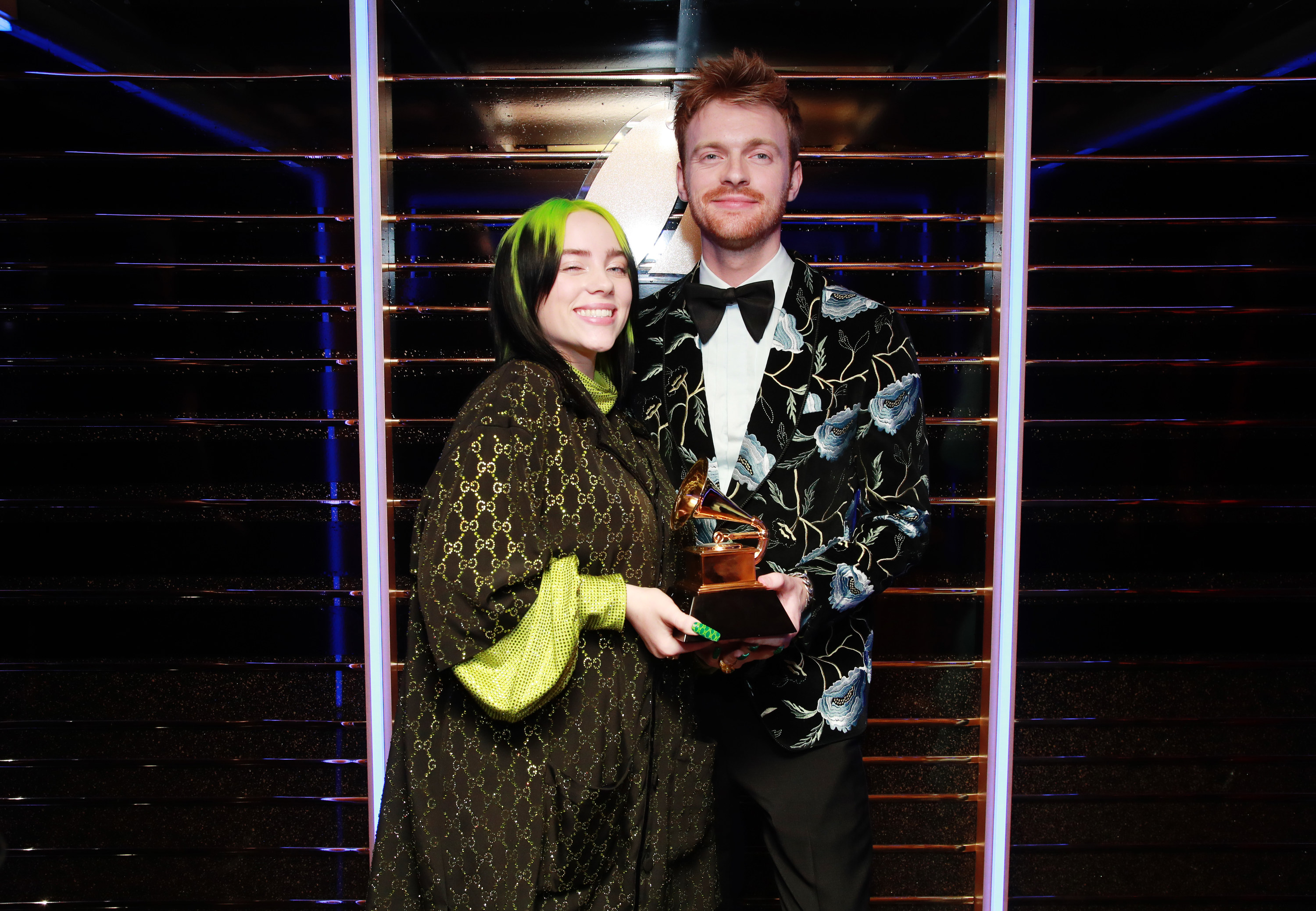 He went on to say that, if he were to bet money on anyone, he would've expected Lizzo to win Record of the Year and for Song of the Year to go to Lil Nas X's "Old Town Road".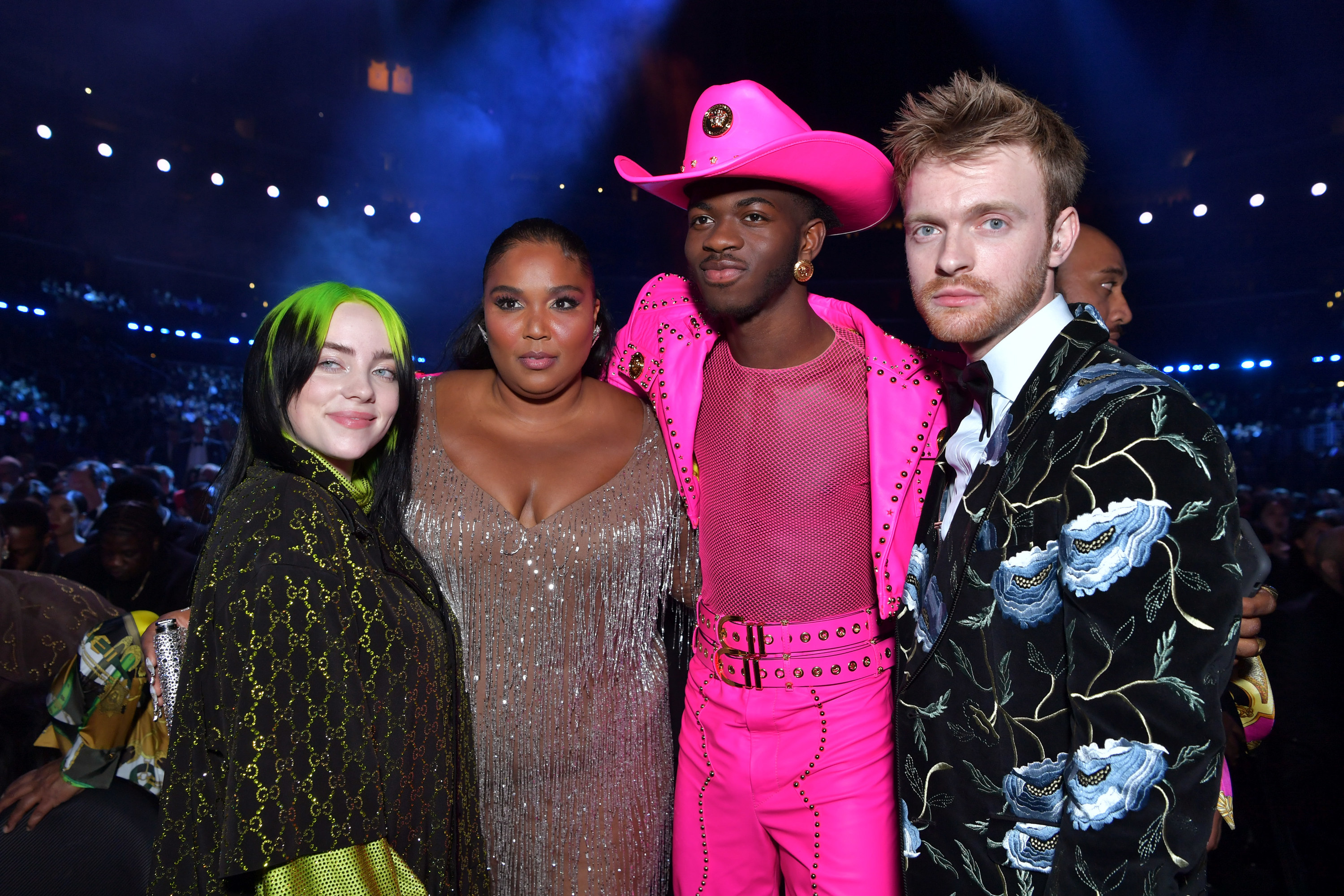 "I was hopeful about album of the year, and that's one that I'm really proud of, because I love listening to that album front to back," Finneas said of their wins. "That was the only one that I was like, 'Maybe!'"